BlueStacks Exclusives
BlueStacks 5.1.100 Update Brings the New 'Performance Mode' Feature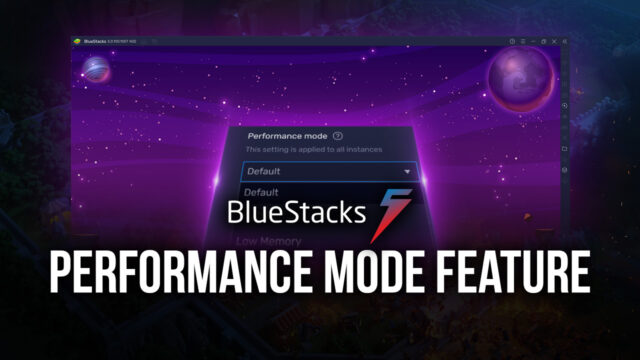 BlueStacks 5 is the best emulator in the market, remaining king in both terms of lightness and speed, especially when compared to competing platforms. Our team of engineers is always working to be on the cutting edge of emulator technology and continues to add features to provide increased utility to our users. The newest feature we have introduced to our lightweight emulator to make it even lighter still, is the Performance Mode.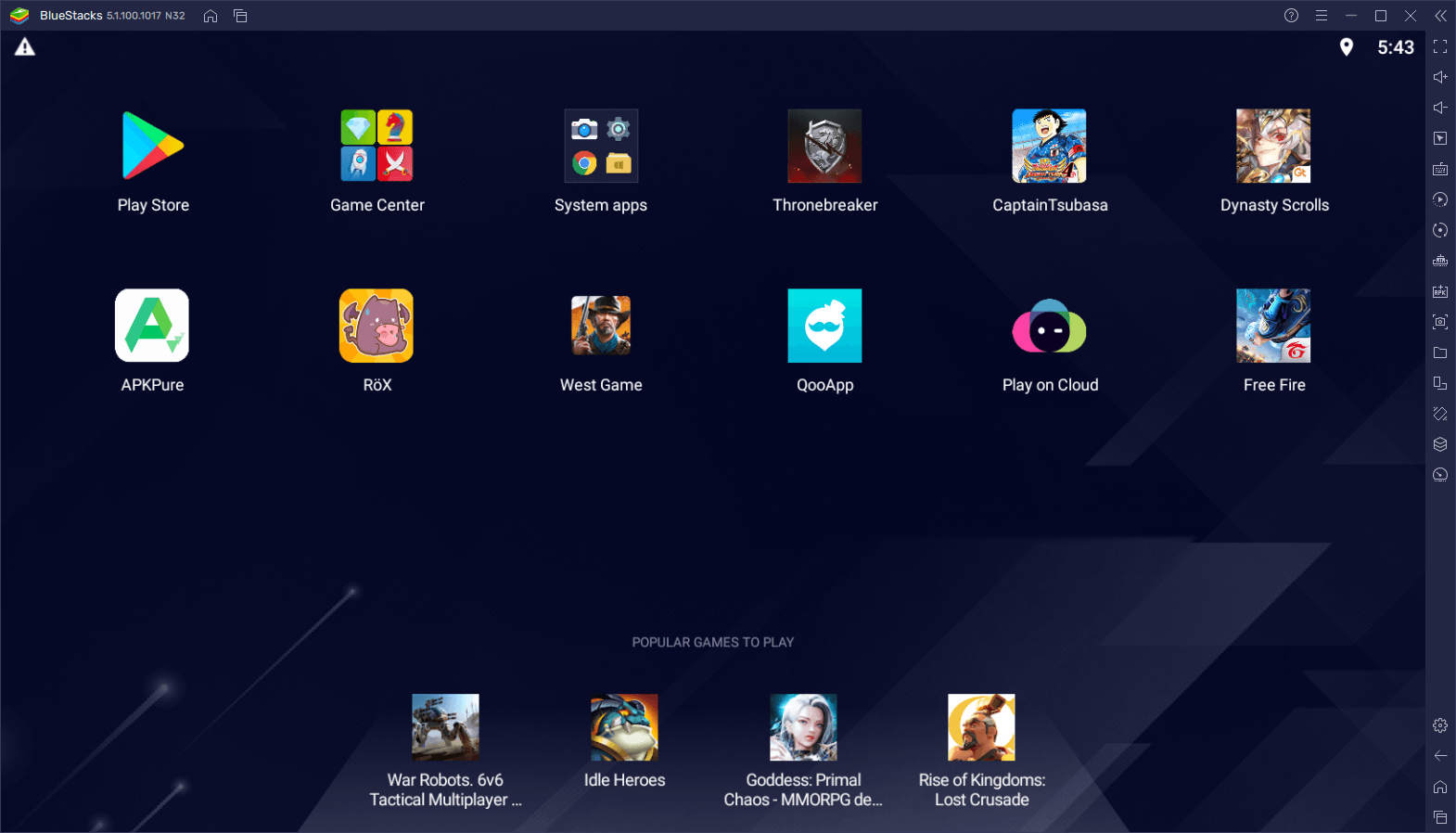 Performance Mode is a new setting that users will be able to customize, designed exclusively to control the RAM consumption of the emulator in order to boost performance, which may come in handy depending on your setup and requirements.
Accessing and Activating Performance Mode
Performance Mode is another BlueStacks config option that can be accessed through the settings menu which can be accessed by clicking on the gear icon on the side toolbar. In the Performance tab, an option for Performance mode should be visible, which can be changed according to three parameters in the dropdown menu.
Default: The standard BlueStacks setting, which is activated by default and works well with most gaming titles.
High Performance: Optimizes game performance at the cost of additional RAM consumption.
Low Memory: Decreases performance to save RAM. Ideal for low-end computers or for playing games that don't necessarily require full performance to be enjoyed.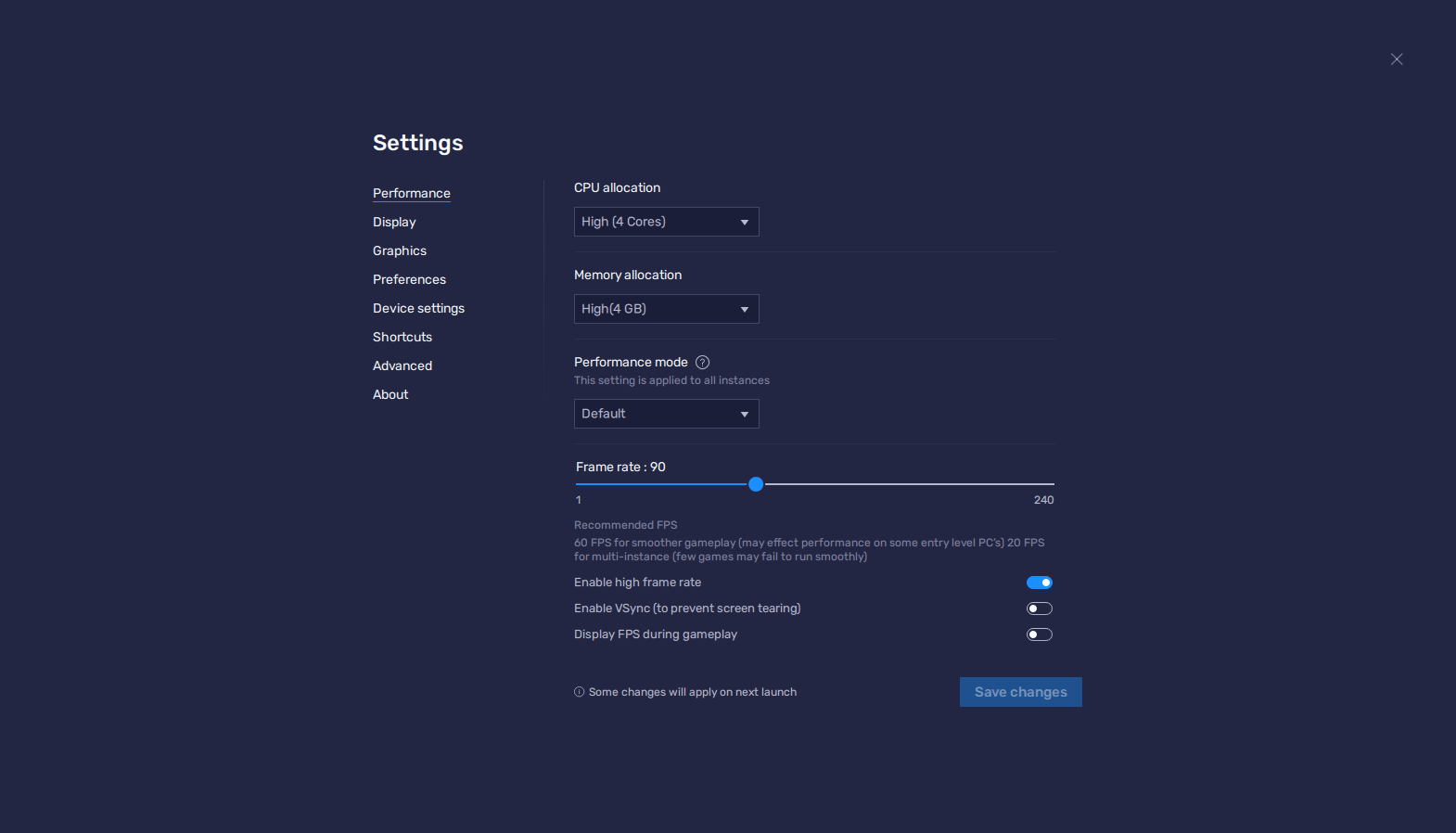 These settings can be adjusted at any time and depending on your need and hardware specifications. If you're gaming on a computer that only meets the minimum requirements for running BlueStacks, you could see a considerable improvement in your experience by selecting the right performance mode as the situation requires: Use "Low Memory" for when you're multitasking and need to conserve PC resources; "Default" for when you're playing normally, and "High Performance" for when you need that extra FPS boost to win the match.
Optimal Ways to Use Performance Mode
Now that we know how Performance Mode works, let's go ahead and take a look at the specific cases in which you could benefit from it:
Use it Alongside Eco Mode to Further Optimize Resource Consumption
Some types of games, like strategy war games like Rise of Kingdoms and State of Survival, don't really need to have optimal performance in order to enjoy them. However, most strategy titles benefit considerably from playing them on multiple instances in order to develop numerous farm accounts alongside your main account. By having farm accounts, you can effectively funnel extra materials to your main city and significantly speed up its development.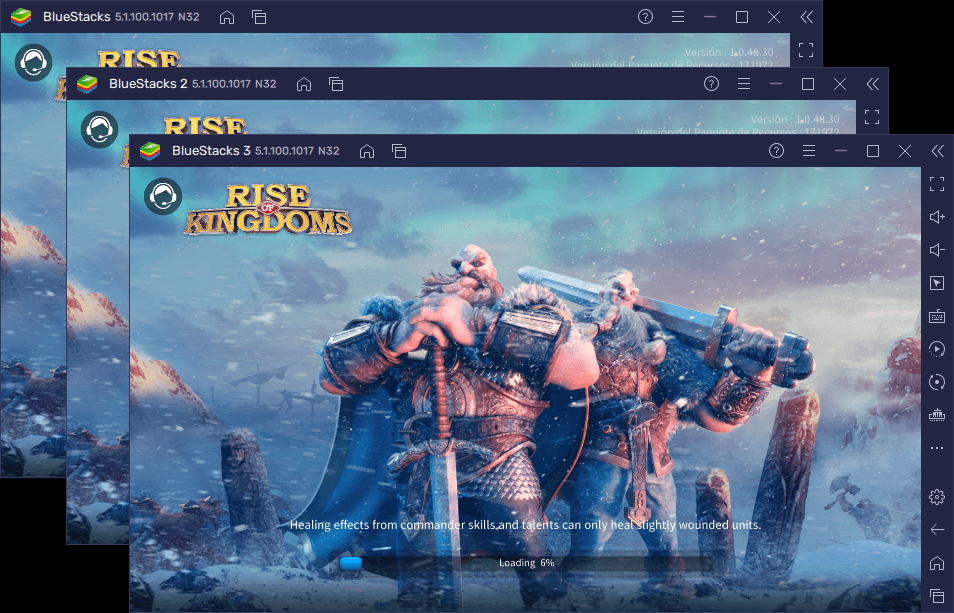 Using the Instance Manager, however, can effectively multiply the resources used by the emulator by the number of simultaneous instances you're running. For this reason, users might need to rely on the Eco Mode feature which, when activated, limits the frame rate of the selected instances in order to reduce CPU and GPU usage. Furthermore, with the new Performance Mode, you can further optimize your emulator to consume much less RAM as well, making it into the most lightweight version possible.
If you're playing on a low-end machine, and are having troubles running multiple instances, there's a good chance that the new Performance Mode will help you to enjoy a smoother experience. Speaking of which…
Enhance Multitasking While Waiting on Timers By Reducing RAM Usage
Strategy war games, like the ones we mentioned in our previous example, often have arbitrary timers that must count down before you're able to issue new orders and continue developing your base. These timers involve activities like constructing new buildings, upgrading existing structures, training new troops, researching technologies, gathering resources from the map, and attacking NPC and other players, to name a few.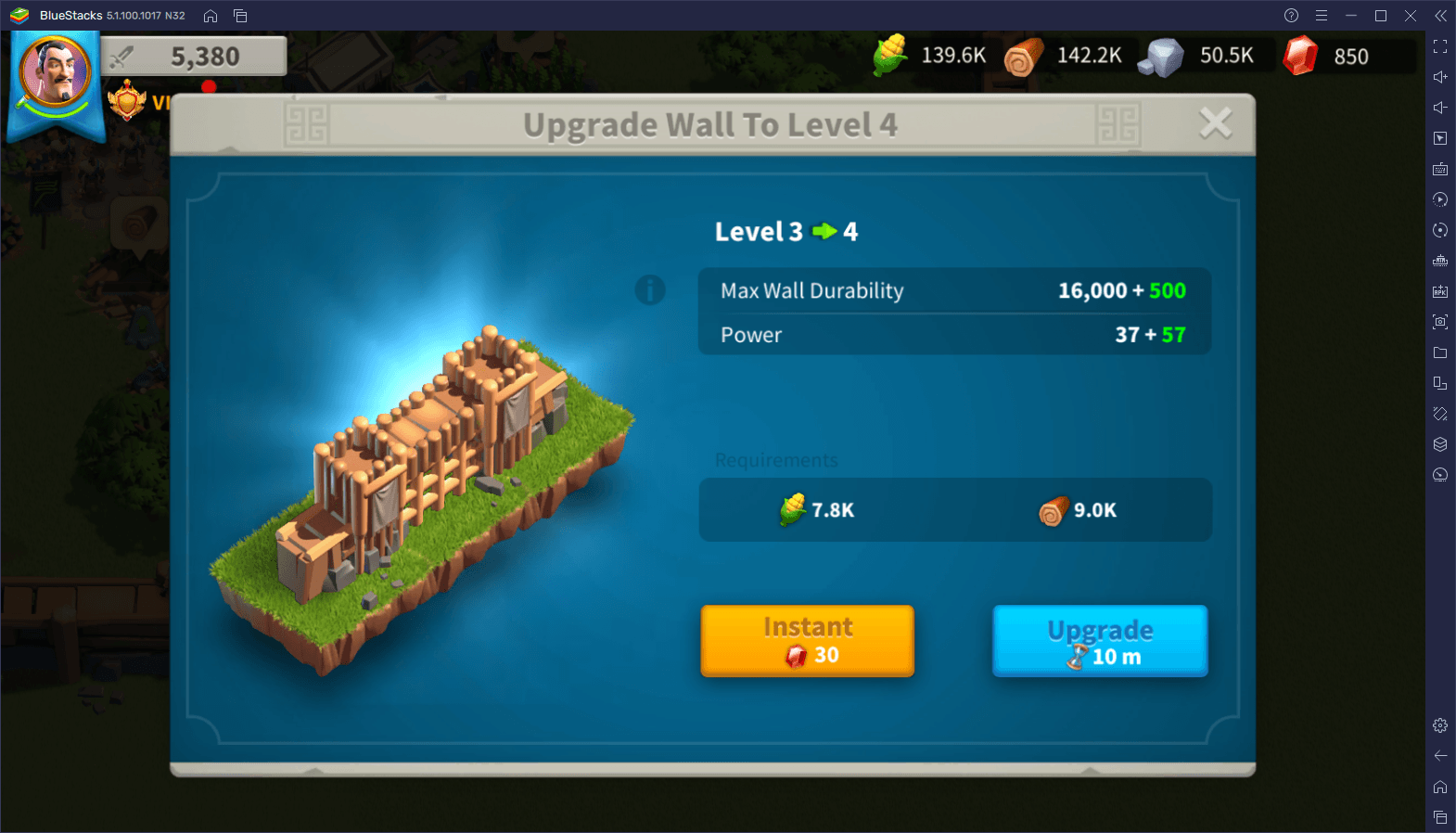 Since all of the above tasks can take a lot of time to complete, you might find yourself more often than not waiting than actually playing. In games like these, where gameplay is sporadic by design, you could benefit greatly from activating Performance Mode while you're waiting. After all, it's not like you're going to be doing anything else while your timers are counting down.
Activating Performance Mode while waiting lets you keep an eye on your town in case of attacks, while also cutting down on RAM so you can use your PC while you keep your game in the background. This will be very useful for those who are gaming on low-end machines.
Maximize Your Performance in Action and Shooter Games
On the other end of the spectrum, there are games that require a much more hands-on approach to their gameplay. Action games like Black Desert Mobile, or shooters like Call of Duty: Mobile and Free Fire, all have gameplay that requires utmost precision in every move in order to stay alive and win. The slightest frame rate drop at the worst moments can turn an easy shot into a miss, and in the worst-case scenario, get you killed.
By choosing the High-Performance mode/option, you will get the smoothest experience with fewer stutters and lag, at the cost of additional RAM. If your computer is already good enough, this setting can help to secure a stable performance. However, if your PC is a bit on the weaker side, this setting can be used to get a temporary boost in performance, with the tradeoff of possibly slowing down other apps while activated. And once you're done, you can just set it back to default to normalize resource consumption.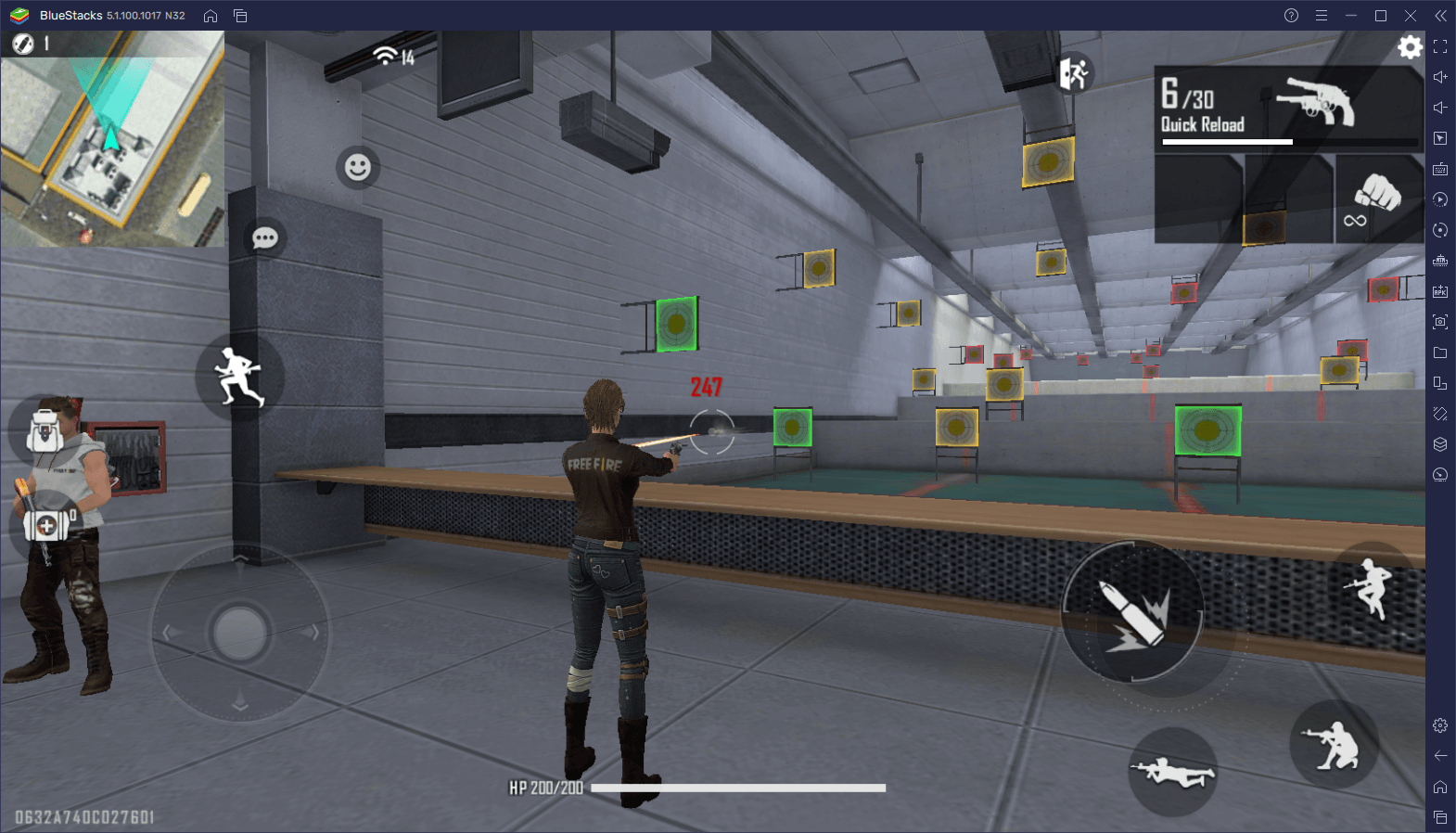 With the new Performance Mode feature in BlueStacks 5.1.100, our emulator is now not only the fastest Android app player in terms of load times, compared to competing platforms, but it's also comparatively much more lightweight, consuming only a minimal amount of RAM, CPU, and GPU while giving the best performance possible.