BlueStacks Exclusives
Cloud Gaming Is Coming To BlueStacks. Here's What Gamers Can Look Forward To!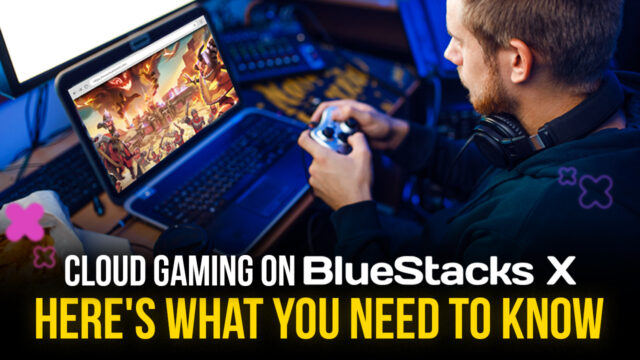 Here at BlueStacks, we've always strived to be at the cutting edge of technology when it comes to providing the best gaming experience when enjoying Android games on PC. At first, we began by focusing on a client that will give you the best performance and graphics on any and all mobile games, while also giving you the best controls, as well as access to a myriad of tools to enhance your experience. If you've already played mobile games on PC with BlueStacks, then you probably know what we're talking about.
However, an important part of providing the best products and services for mobile gaming on PC is keeping an eye on the future at all times. This means that, while we always try to give the best experience at any given moment, we're also thinking about how we can improve our platform to make it even better. And today, this forward-thinking has led us to work on our new and latest project, which consists of the gaming we all know and love, but on the cloud. We've dubbed this new leg of our development, BlueStacks X.
Without giving away too many details, here are a few of the most important and exciting elements that you'll find by playing on BlueStacks X.
Cloud Gaming on Any Device, Any OS
One of the benefits of cloud gaming is that, just like with other platforms like XCloud or Stadia, the rendering and processing of the game itself isn't handled by the user's device, but elsewhere on a server, and instead the user is accessing a streaming version of the game through the internet. For BlueStacks X, this means that our cloud-based app player is platform-agnostic, which lets you play it on literally any device.
Whether you're at home chilling on your laptop or desktop, or tablet, or you're out and about fiddling on your phone, you can access any and every mobile game in our catalog on any device, and pick up from where you left off. Additionally, BlueStacks X is available on any OS so you can play it regardless of whether you're on Mac, Windows, or Linux.
Play Without Waiting
As we mentioned above, whenever you're playing on BlueStacks X, you're not actually downloading, installing, or updating any games. Because of this, you can always get instant access to any title, without any waiting times associated with their download or update. With BlueStacks X, you can play directly on your browser, with no download nor installation required.
Cross-Platform Play
In the same vein as the above, since you're playing a streaming copy of the games on any device, you can actually synchronize your progress in any title regardless of where you're playing from. Whether you're playing on your phone at any given moment, you can freely move to your PC whenever you want, and continue where you left off, without ever missing a beat.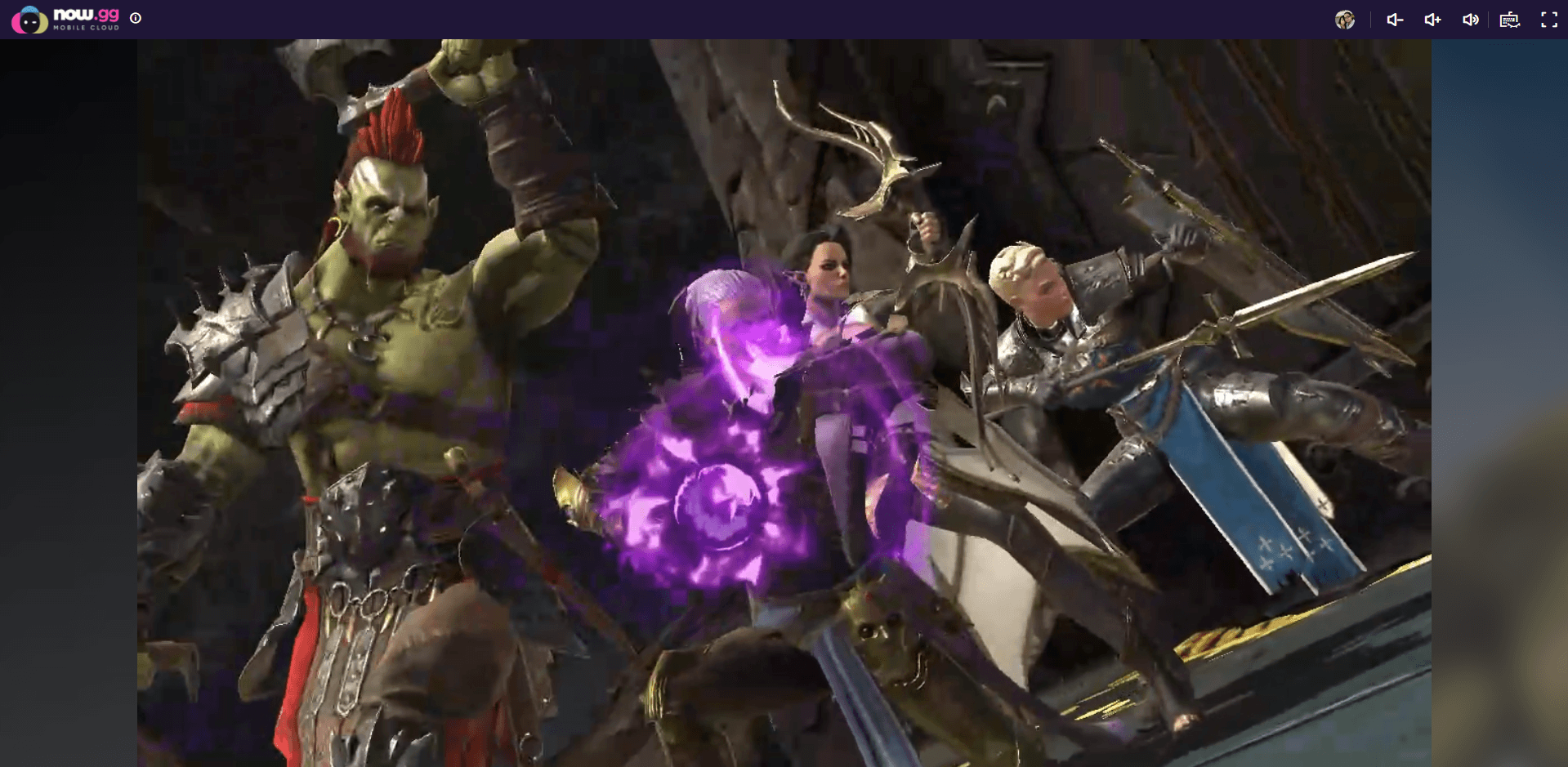 BlueStacks X supports cross-platform play—play on one device, save your progress, and resume on any other device without losing out. This is made possible through the use of our Hybrid Cloud.
200+ Free Cloud Games. All Yours
What's the most important part about any gaming platform? It's games, of course!
Regardless of the technological advances and features of any console or other gaming device, they need to have a healthy number of games if they want to stand the test of time. And in the case of BlueStacks X, players can get access to over 200 mobile games, a number that will be continuously growing as more developers hop on board. And the best part is that you can enjoy any of these games completely for free, without any signup fees or subscriptions—just go to our website, click on the game you want to play, and you're inside; that's how simple it is.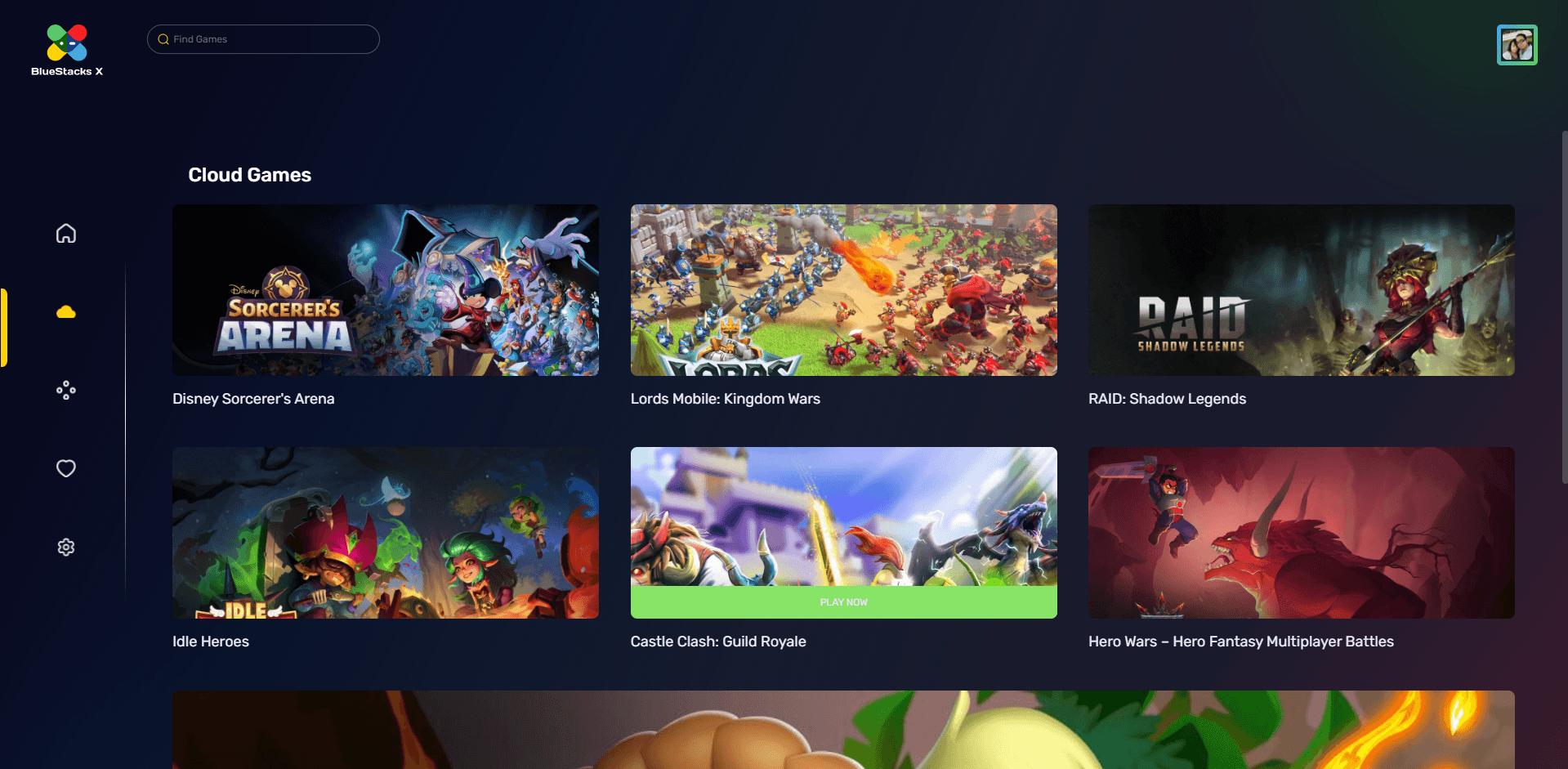 There are good things coming to BlueStacks, which you'll be able to discover and enjoy in the near future. Are you excited about the new BlueStacks X? Feel free to leave your thoughts in the comments below!