BlueStacks Exclusives
What is BlueStacks X? What is Cloud Gaming? Who can Play?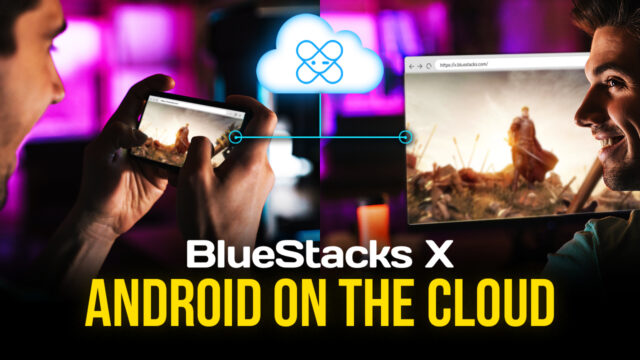 Cloud technology is the phenomenon that has been proliferating throughout the gaming industry as of late, what with platforms like Stadia, XCloud, and others, giving players access to a whole new world of gaming through the internet. These platforms are great particularly since they transcend the limitations of the user's hardware by letting them play games that they usually wouldn't be able to on their phones or computers, simply by streaming them from the cloud through the internet. And since these games are rendered on a server elsewhere, gamers can easily enjoy them with the best graphical and quality settings, without sacrificing performance or taxing their own hardware.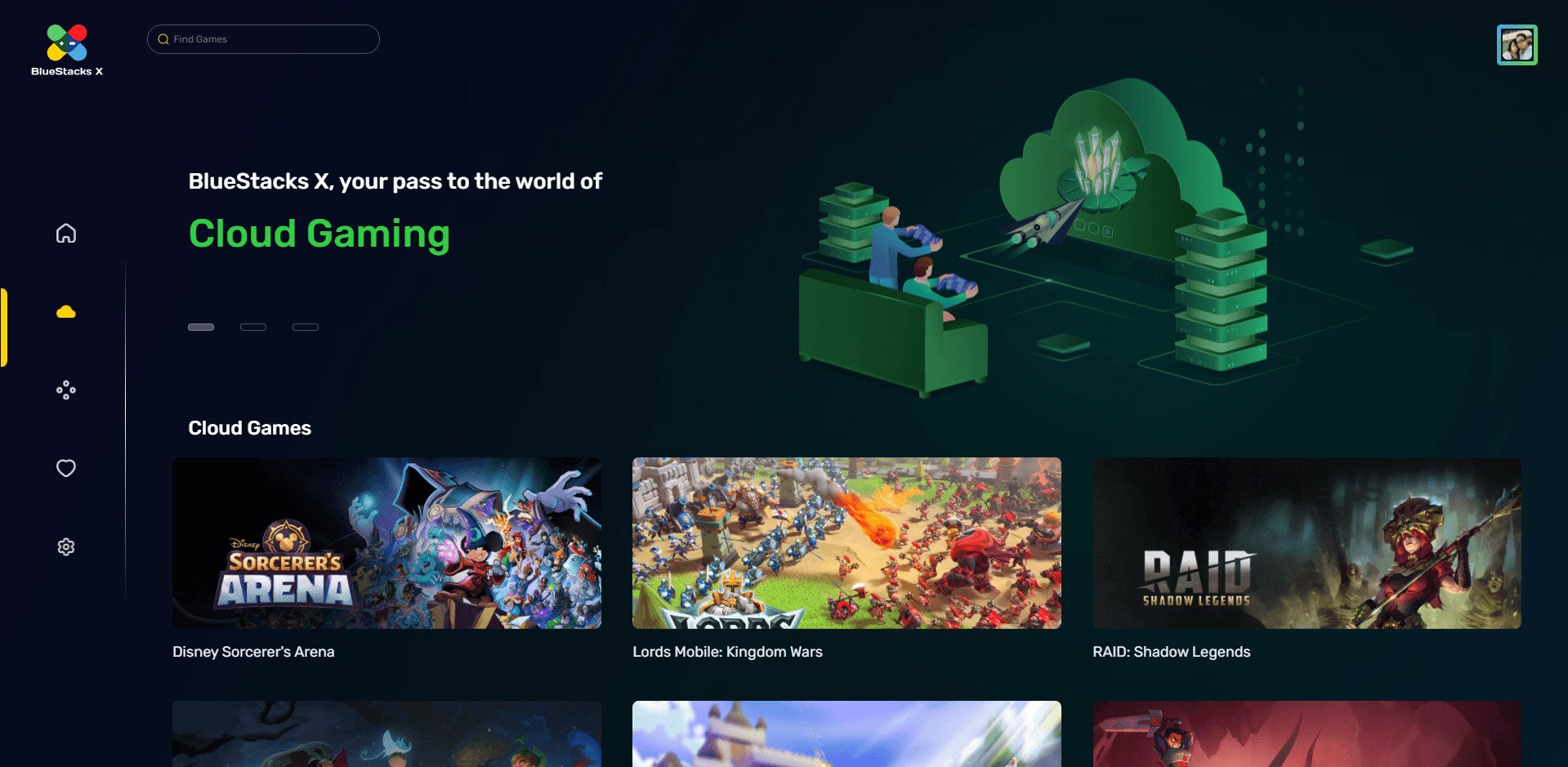 While there are already a few cloud gaming platforms out there, BlueStacks X is the latest to join the fray, giving players a brand new way to enjoy their favorite mobile games on any platform, and not just on their phones. And since the games on BSX are rendered and processed server-side, players can actually enjoy 100% of the titles available in their catalog, regardless of their phone specifications. And considering that around 60% of users around the world don't have phones that are suited for gaming, our solution will definitely help to get more people into the fantastic gaming community, all through the marvels of cloud gaming technology.
With that being said, in this brief overview, we'll be talking further about BlueStacks X; what it is, what are its most important features, and how you can access its games.
What is BlueStacks X?
As we mentioned above, BSX is our cloud gaming platform, focused specifically on mobile gaming.
Those of you who have been playing on BlueStacks in the past already might be acquainted with our technology, as well as with the quality of our products. This new platform is the next step in our journey to provide the best gaming experience, this time in a way that transcends hardware limitations, and which lets players access a large variety of mobile games with a single click, and on any device and operating system, with no restrictions at all other than the titles that are available in our catalog at any given moment.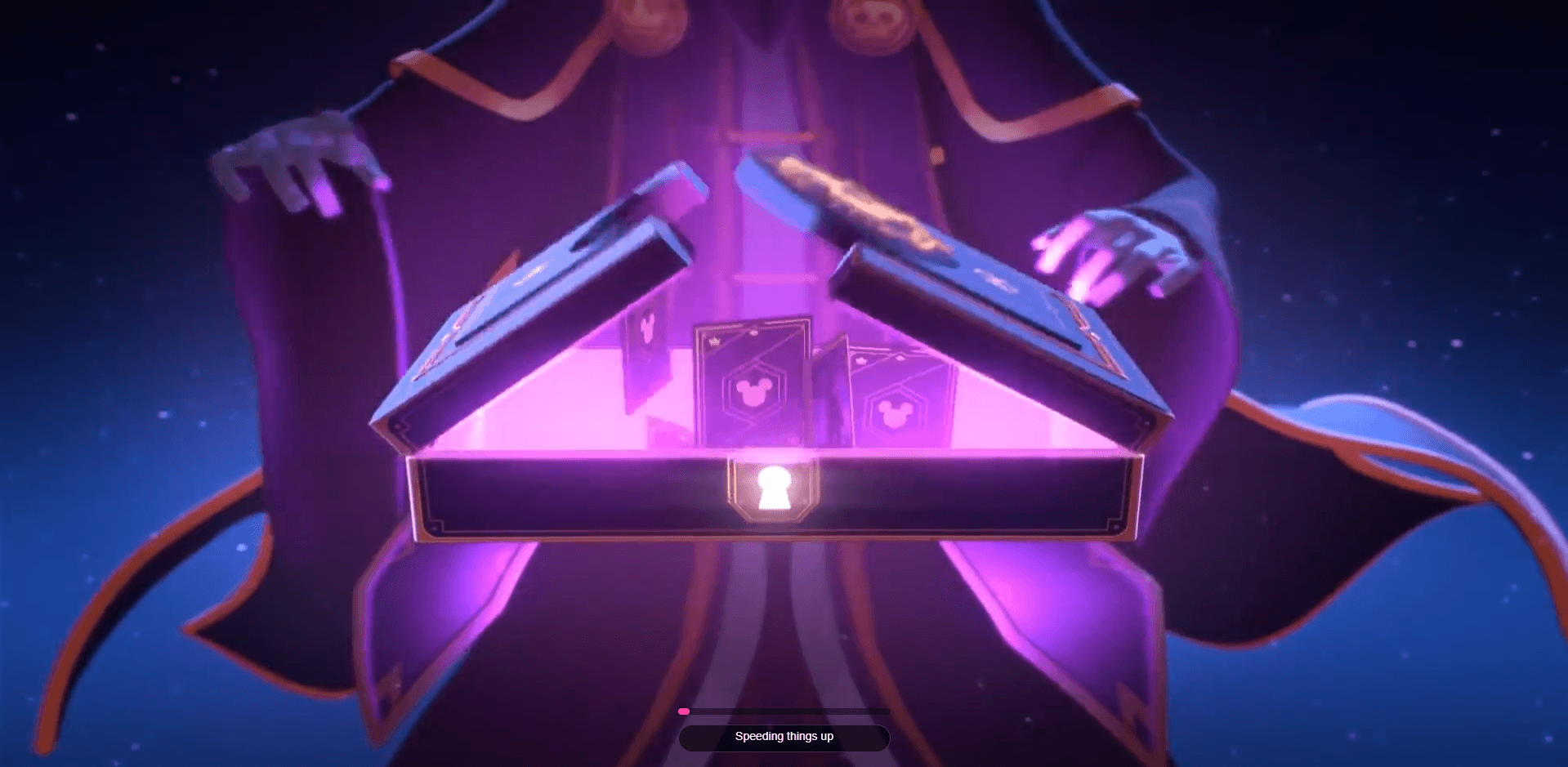 The idea of our platform is that anyone, even those who don't have the means or disposition to invest on an expensive phone or gaming PC, be able to access any and every phone game, with the best performance and graphics. And beyond that, the general premise of BSX is that users are able to access these games as easily and seamlessly as possible, often with just a simple click.
With that being said, here are some of the strongest and most interesting features of BSX.
Play on the Cloud, Regardless of Your Device or OS
Nowadays, people use their phones just about as much as their computers for any task. Whether for work, for browsing, or to run errands online, phones have become just as ubiquitous as PCs, and you'd be hard-pressed to not have a mobile device in this day and age.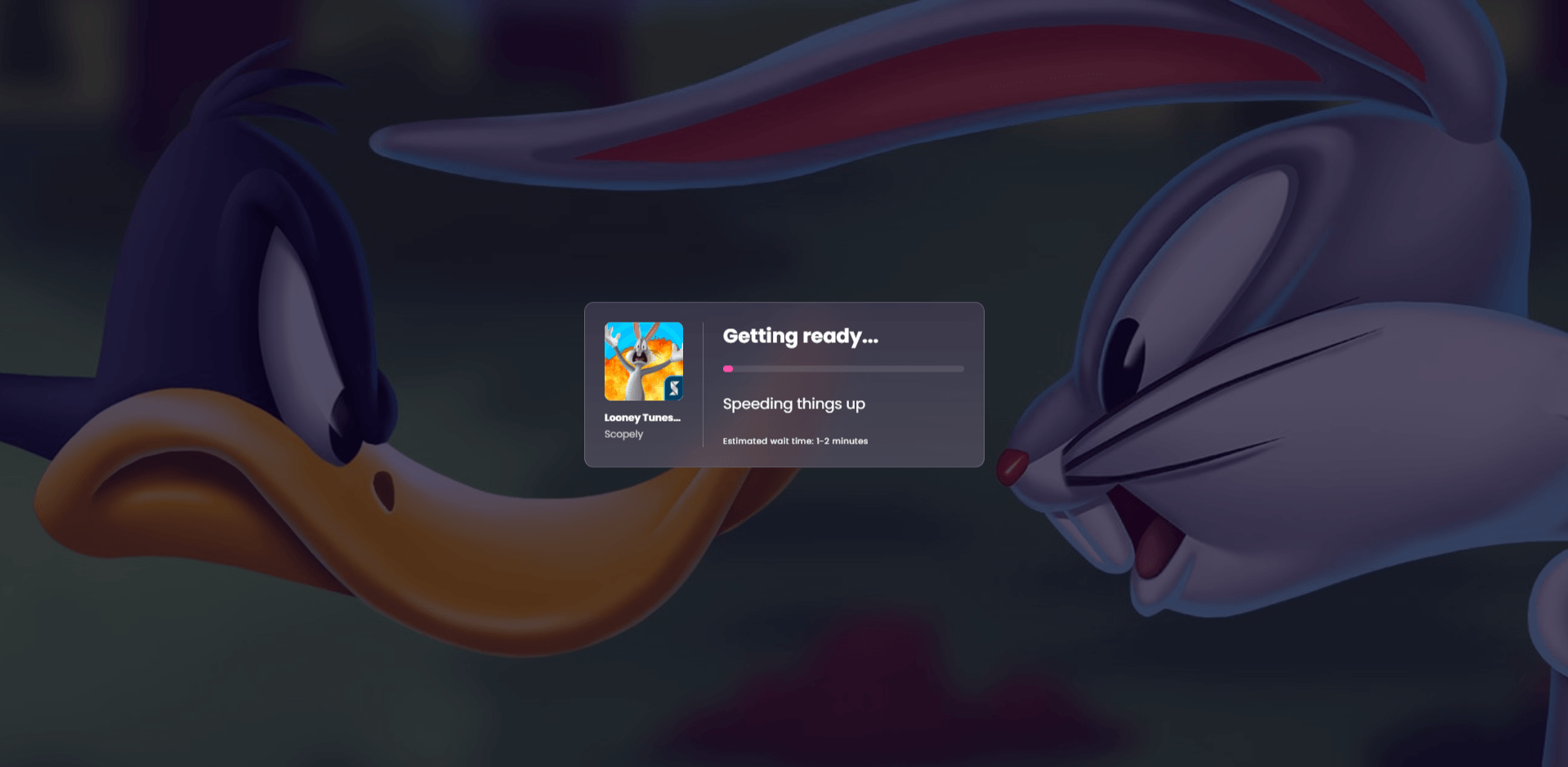 However, the wide variety of hardware and devices available on the market can often make it difficult for developers to create games and software that run adequately on every single setup. With BlueStacks X, however, gamers can find a unified platform in which to enjoy their favorite games, without any hardware restrictions.
Whether you're a Linux, Windows, or Mac user, you can access BSX through our website, and play every single game on our growing catalog of 200+ titles, with the best graphical and performance settings, by streaming them from the cloud.
No Downloads. No Waiting Time. No Storage Space Requirements
Since you're not actually downloading, installing, or running any files locally, playing on the cloud with BlueStacks literally gives you near-instant access to any game, without leaving a trace on your system, other than on your browser history, perhaps. Also, since we always keep the games updated server-side, you'll never run into any delays from having to manually download patches and wait for them to install.
With BlueStacks X, you'll never find any arbitrary waiting times, nor will you have to manually download updates. The practical upshot of this is, aside from giving instant access to games, that you won't have to commit storage space for your games and apps since you'll only be running the games on the cloud. And since a lot of modern mobile games can take several gigabytes of data, you'll save lots of space, which will be awesome especially if you have a phone or PC with limited disc space.
Play and Synchronize Your Progress on Any Device
One of the most important aspects of BlueStacks X is the fact that you can easily share and synchronize your progress across multiple devices, so that you can pick up where you left off regardless of whether you're playing on your PC, tablet or phone.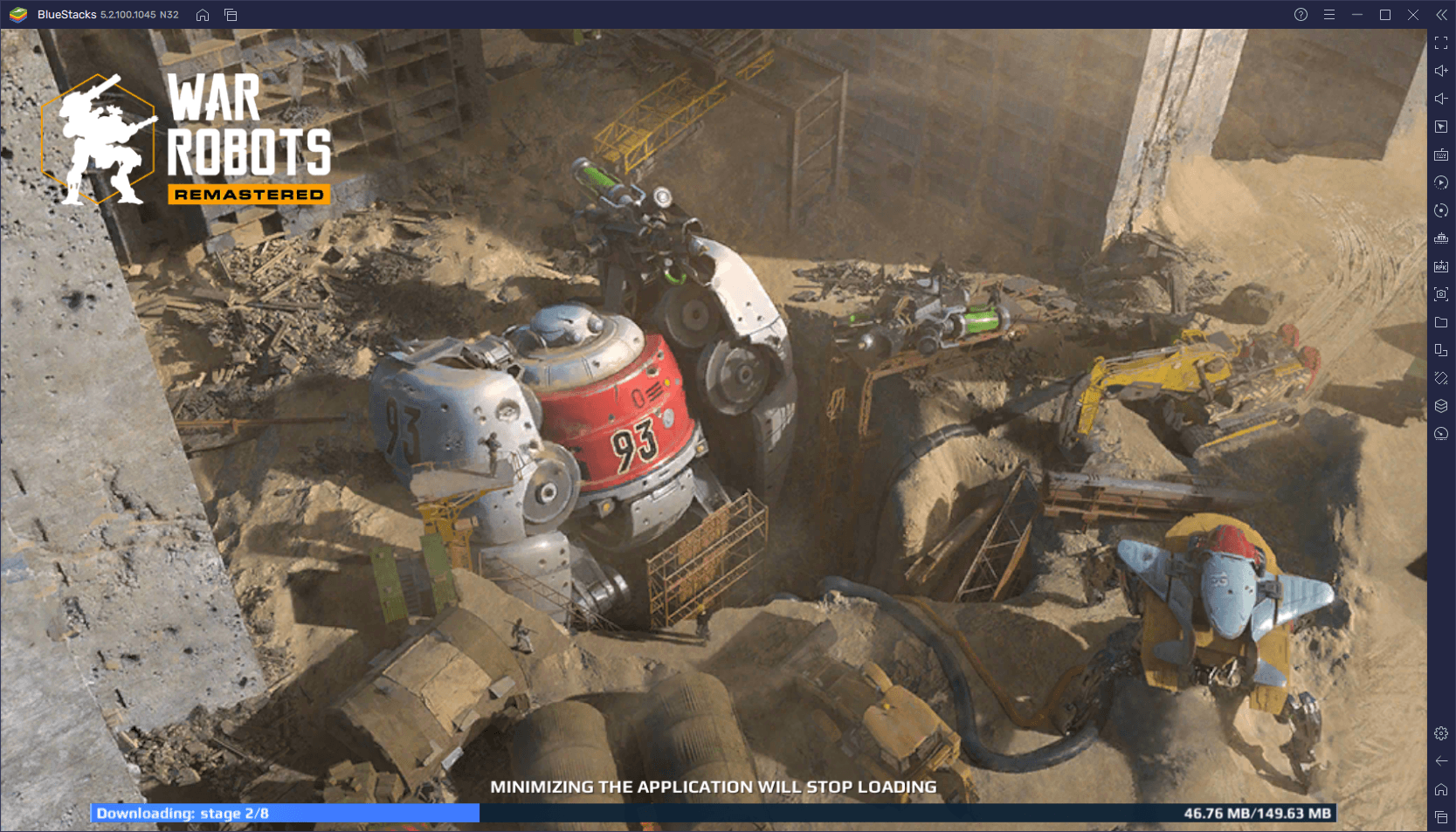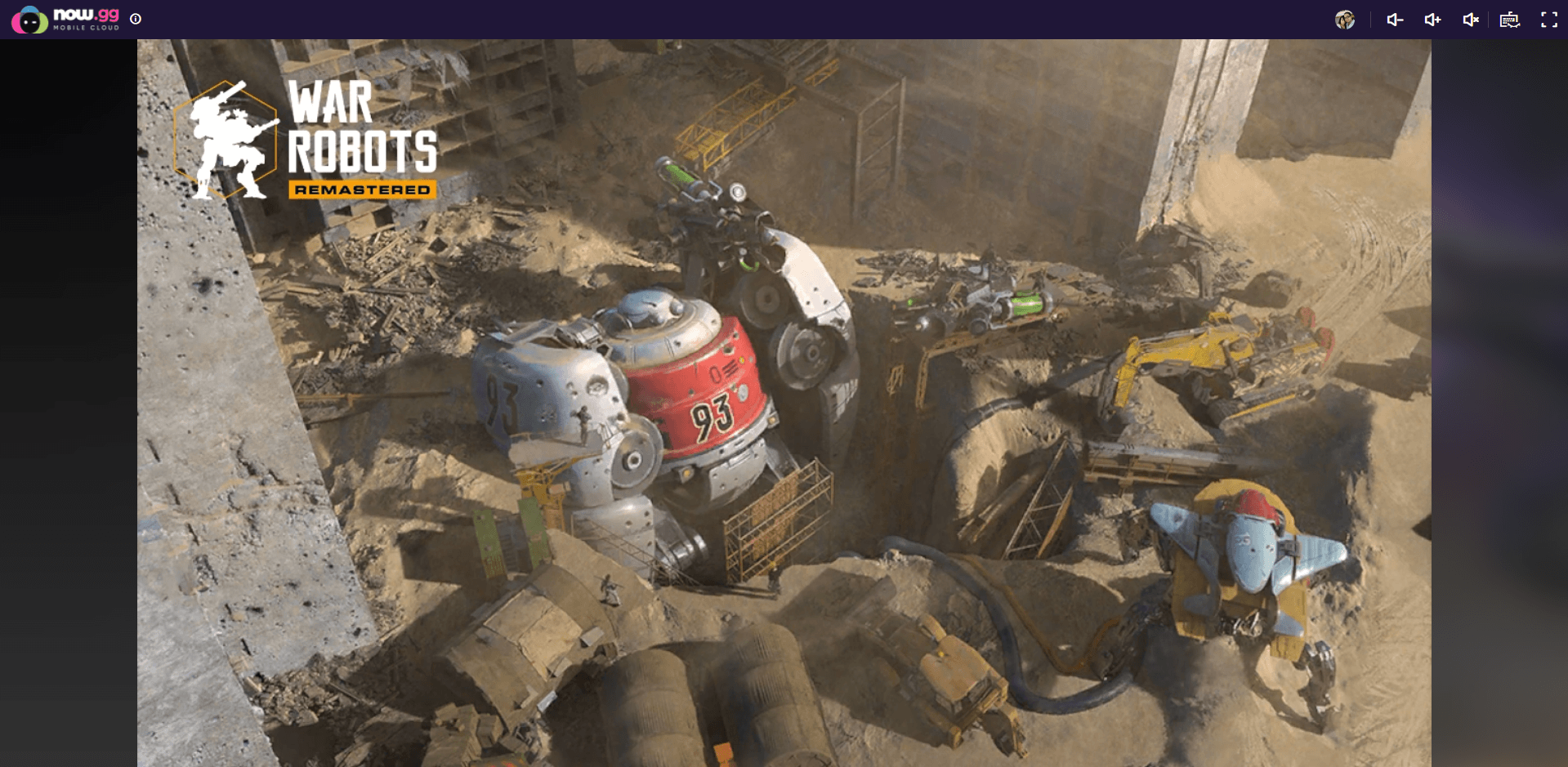 Whether on your PC locally with BlueStacks 5, or on the cloud with BlueStacks X, you can sync your progress across all devices.
Playing on BlueStacks X is as easy as simply clicking or tapping on your game in our catalog, which is something that you can do on any device. And since your game progress is saved on your Google account, you can simply link it with BSX regardless of what device you're playing on, and sync your progress across all platforms.
Whether you're enjoying your games on your phone, or on your PC, BlueStacks X gives you full and uninterrupted cross-play across all devices.
Access to a Growing Catalog of Games
If the mobile gaming industry is known for something, it's definitely for having one of the largest gaming libraries in the world, with millions of titles, and hundreds more releasing every month. There are so many games that you probably won't even be able to play them all in a single lifetime. However, this prolific catalog means that there's plenty to choose from when it comes to mobile gaming. And on BlueStacks X, you can currently find a selection of over 200 titles that have been carefully curated to offer some of the best aspects that this industry has to offer. And this number will only grow as more developers sign up to host their games on the platform.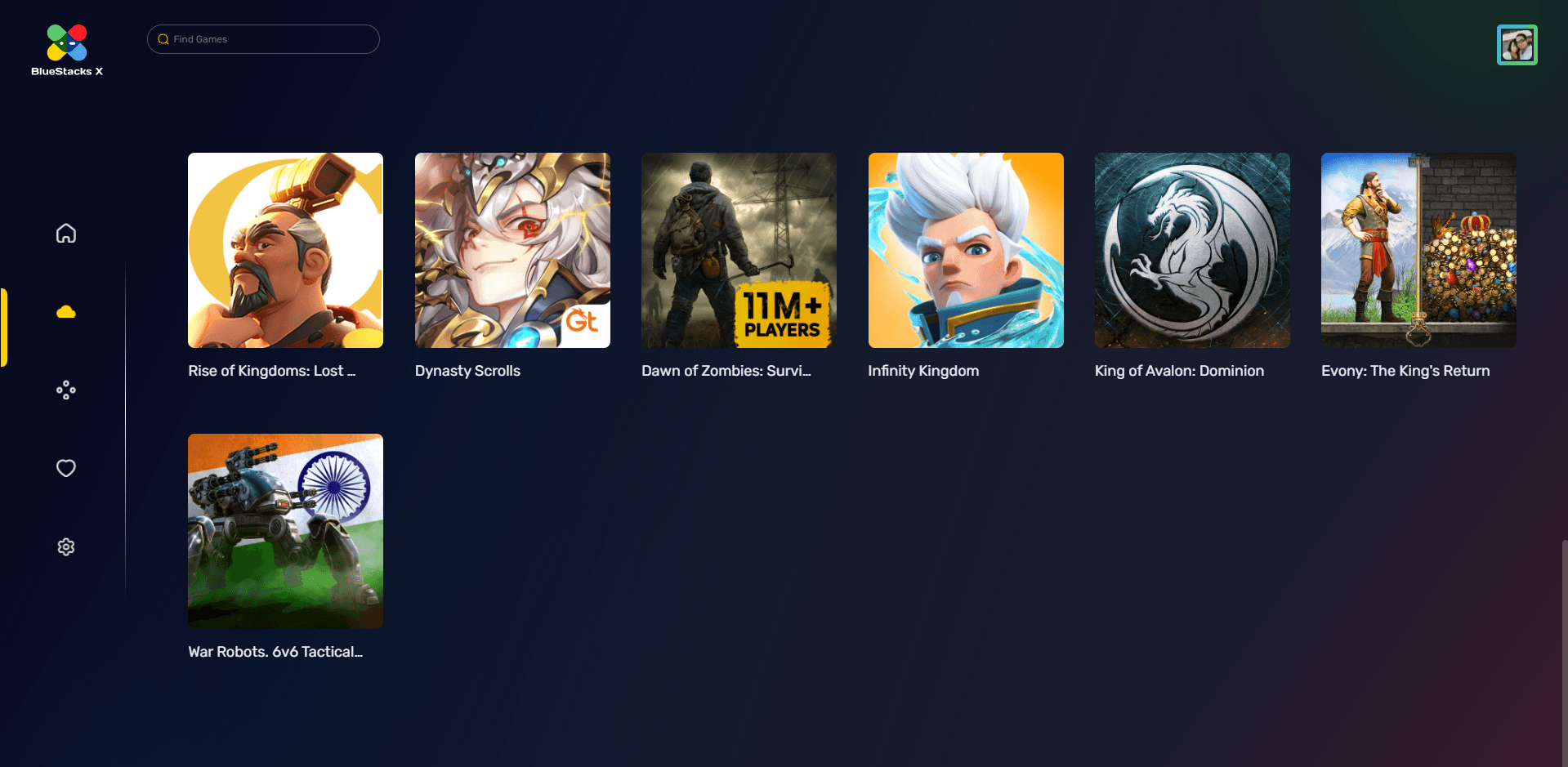 This is particularly huge since, before today, you'd have to own a phone to enjoy these games, and even then, your phone would have to be running the correct OS version, as well as meet the hardware requirements to install and run the games in question. With BlueStacks X, you have access to our gaming catalog, on PCs running any operating system, (Windows, Linux, Mac), and on any device (phones, tablets, and computers).
BlueStacks X is the future of mobile gaming, and it's a future that we're really excited to be a part of. Feel free to leave your thoughts and comments in the section below!