BlueStacks Exclusives
4 Things That Set BlueStacks X Apart From Other Cloud Gaming Platforms (Luna, Stadia, xCloud)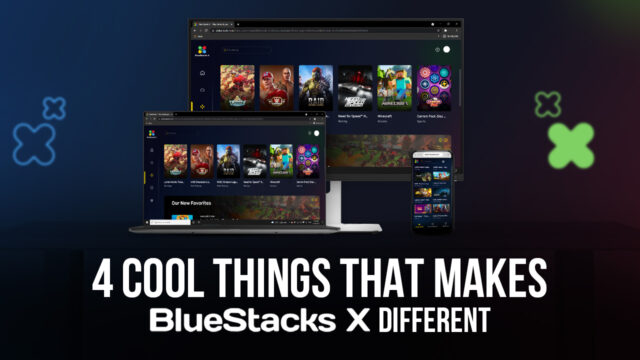 With many high-profile cloud gaming platforms like xCloud, Stadia, and Luna, popping up in the past few years, it seems like an important chunk of the gaming market moving ahead will be occupied by streaming games directly from the cloud. However, while these platforms offer their own quality of service, as well as a varying catalog of games, our platform is meant to occupy its own niche by being the go-to place to enjoy your favorite mobile games regardless of your device.

BlueStacks X is the brand new free cloud gaming platform in which anyone can find the single largest catalog of mobile games, which they can stream from the cloud on any type of device, with no restrictions whatsoever. However, even with its promising number of offerings, how does our platform compare to other existing services? Let's explore this question in this article.
The Variety and Number of Available Games
The most important part of playing on any platform, whether a console, PC, or a cloud, is that you have enough games to cater to every taste. And when it comes to cloud gaming, the catalog of games varies wildly on Luna, xCloud, and Stadia.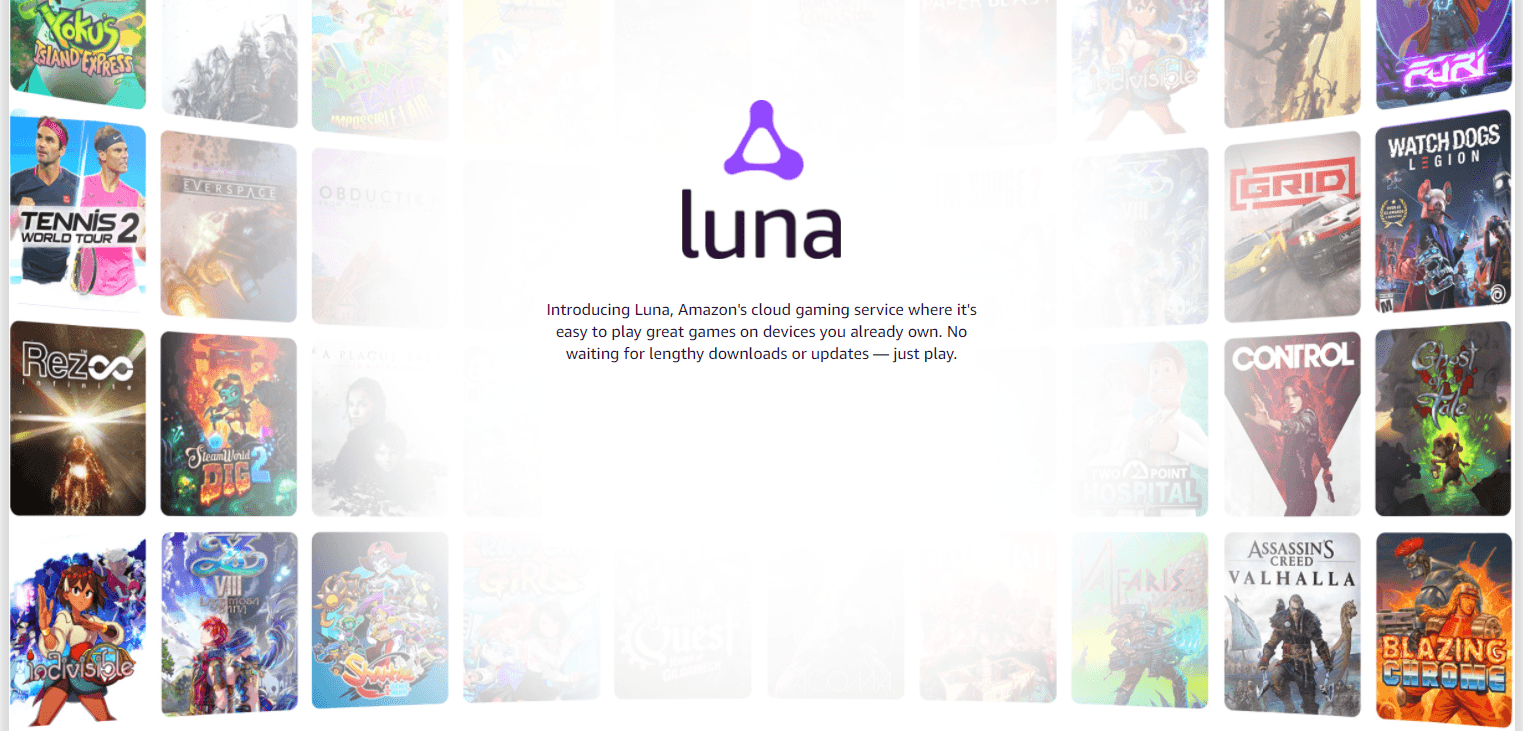 Stadia had initially some growing pains since their launch, though they've released over 130 games since the platform first came out, with Google announcing that over 100 more would arrive in 2021. Meanwhile, xCloud currently puts over 100 games at the user's disposal, which they can play as long as they have an active subscription. Finally, Luna offers a varying number of games, depending on the user's subscription.
If mobile gaming is known for something, it's definitely for having a catalog with virtually countless games across many, if not all, genres. In this industry, hundreds of games are released every month, and while most of them are arguably derivative, there are many that stand out among the rest and offer stellar and entertaining gameplay and progression.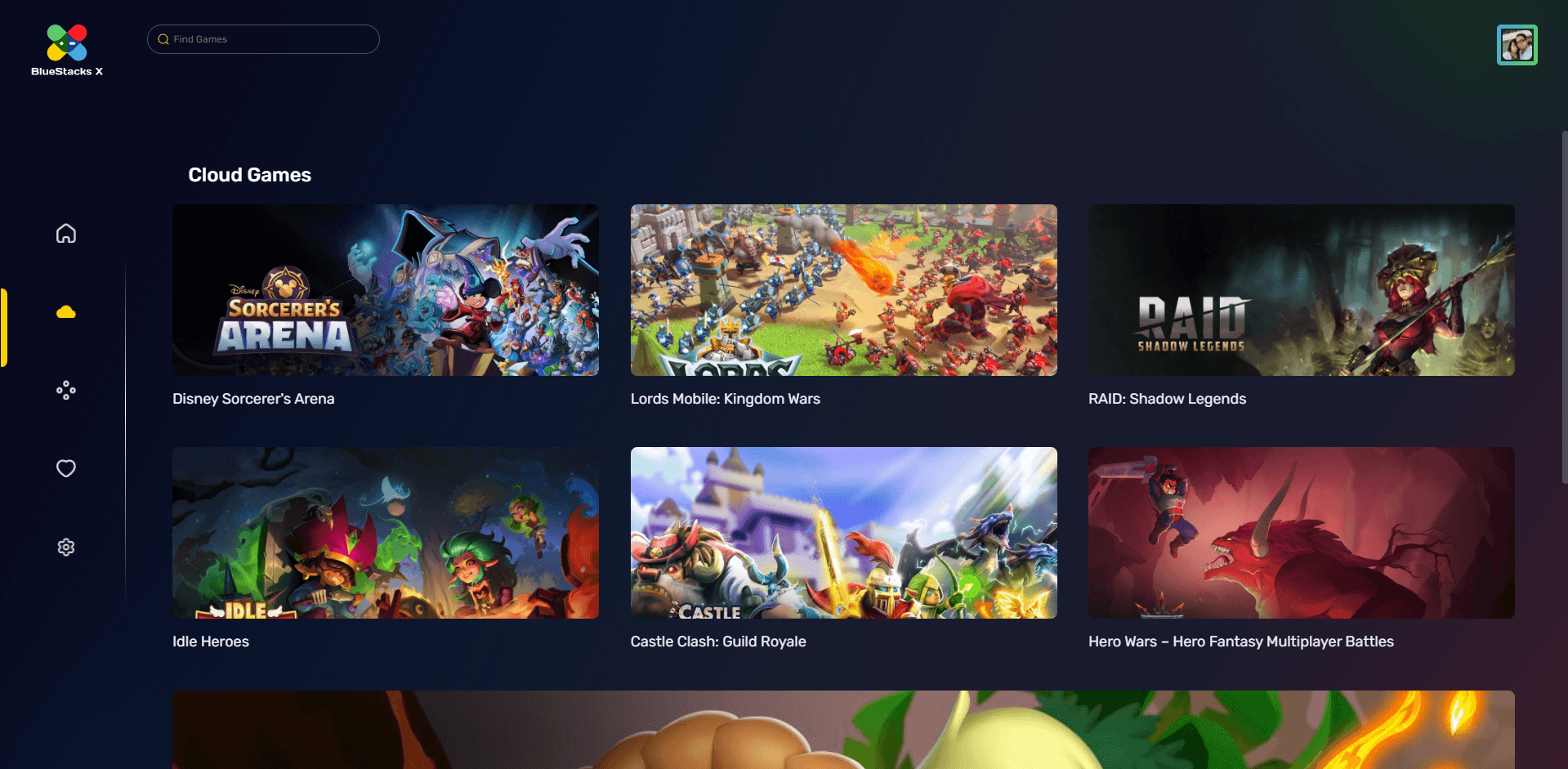 BlueStacks X, at launch, has over 200 games in its catalog, including some of the most popular titles like Rise of Kingdoms, Looney Tunes World of Mayhem, RAID: Shadow Legends, MU Origin 2, and Lords Mobile, among many others. And as developers and other groups continue to hop onto the platform, this number will only grow exponentially. This is mostly due to the fact that any and every game is already playable on our platform; it's just a matter of publishers and developers hopping on board.
The Liberty to Play on Any Device
While both Stadia and xCloud are available on a wide variety of devices, depending on the type of subscription you're choosing, BlueStacks X literally has no boundaries when it comes to devise compatibility. Our cloud gaming platform is literally playable on every single device, as long as it supports an internet browser.
In other words, whether you're on a PC running Windows or Linux, or on a Mac; on an Android or Apple tablet, or on any type of phone from any manufacturer and running any OS, you will be able to run BlueStacks X. Simply go to our website, click on the game you want to play, and that's it.

Furthermore, as long as you link a Google account to your games, you'll be able to synchronize your progress across any and all devices. Whether you like gaming on your phone when you're out and about and then coming home to continue playing on your tablet, PC, or laptop, you'll be able to pick up where you left off and progress on a single account.
No Entry Fees and Subscription Payments
One of the aspects that most cloud gaming platforms have in common is that they all offer a variety of payment plans to access their services, which in turn can affect the features at your disposal. Some of these payment plans can also affect the number of games available to you, with platforms like Stadia actually requiring you to purchase the games at full price before being able to play them, and giving a handful of free games on a monthly basis that users can play as long as they continue to pay for their Stadia Pro subscription.
Amazon's Luna is similar in this regard, in that they will offer various payment plans that not only offer varying features such as the number of devices that you can play on simultaneously, but also the catalog of games that you can access. And though users of this platform won't have to actually purchase individual games, their selection is still limited to what Amazon decides to put out.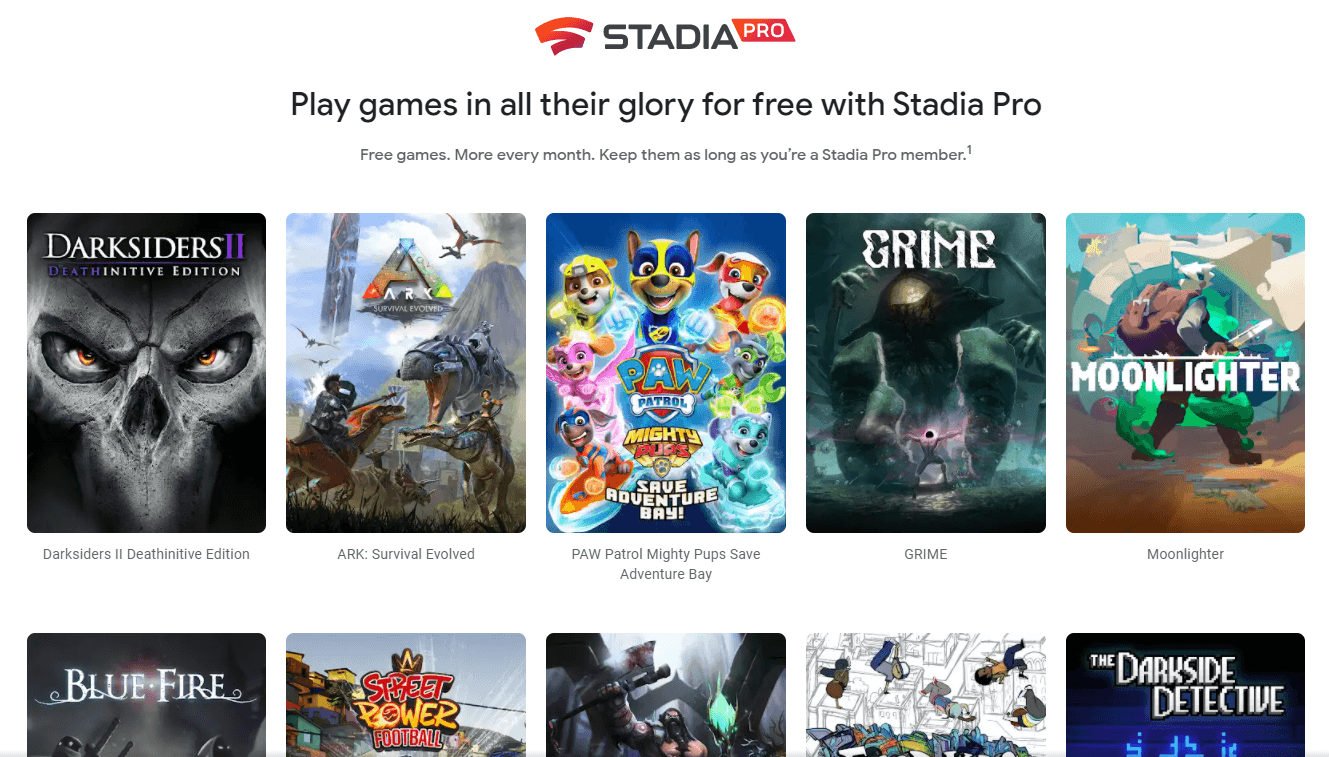 xCloud, on the other hand, is much simpler, though still as restrictive as the others. This platform charges you a subscription fee through the Xbox Ultimate Game Pass to use the platform outright, though once you pay, you're completely free to access all the games that they offer, and on any supported platforms.
Meanwhile, BlueStacks X is completely free, and currently has access to over 200+ games in our catalog. We don't charge subscription fees, nor will we charge our users anything to access our service. Playing on BSX is as easy as going to our website and launching the game you want to play, a process that takes, at most, three or four clicks and 15 seconds of your time, after which you'll be enjoying your favorite games on literally any device.
The Quality of the Stream
Stadia offers 1080p at 60 FPS for the standard experience, though this quality dips to 720p while playing on phones to reduce the load on the mobile network. However, users can subscribe to the Stadia Pro to gain access to 4K streaming if they have a sufficient connection speed (at least 35 Mbps). Similarly, xCloud also guarantees 1080p at 60 FPS quality when playing on PC, but its quality on mobile phones is locked at 720p. Lastly, Luna is very much the same in that they run games in 1080p at 60 FPS across all their subscription packages.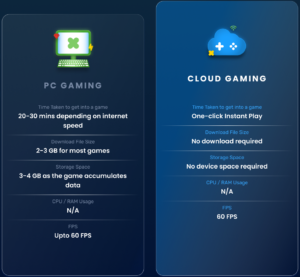 Meanwhile, BlueStacks X guarantees a stable 60 FPS regardless of the game, with the resolution varying from game to game. This is because not all mobile games feature HD settings, with many of them running at lower resolutions to prevent overheating and conserve battery life when played on phones. Nevertheless, in the games where it's available, BlueStacks X will run at the highest possible resolutions, with a guaranteed 60 FPS of gaming smoothness.