BlueStacks Exclusives
BlueStacks X Mobile Game Modding – How to Mod Your Favorite Games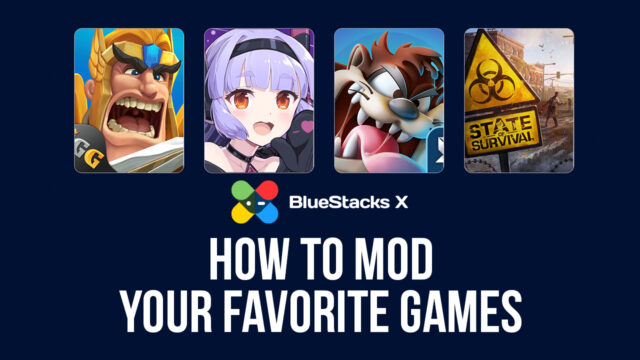 BlueStacks X is bringing Mobile Game Modding to all its users, allowing everyone to quickly and easily customize and modify their favorite mobile games with unique visual effects, filters, and even entire textures, all of which are powered by the now.gg mobile cloud. MGM comes alongside the Creator Hub and the Creator Studio, with the former being a single unifying place where users can browse countless other user-made modded games, and also download and play them, and the latter offering all the necessary tools to create your own modded games.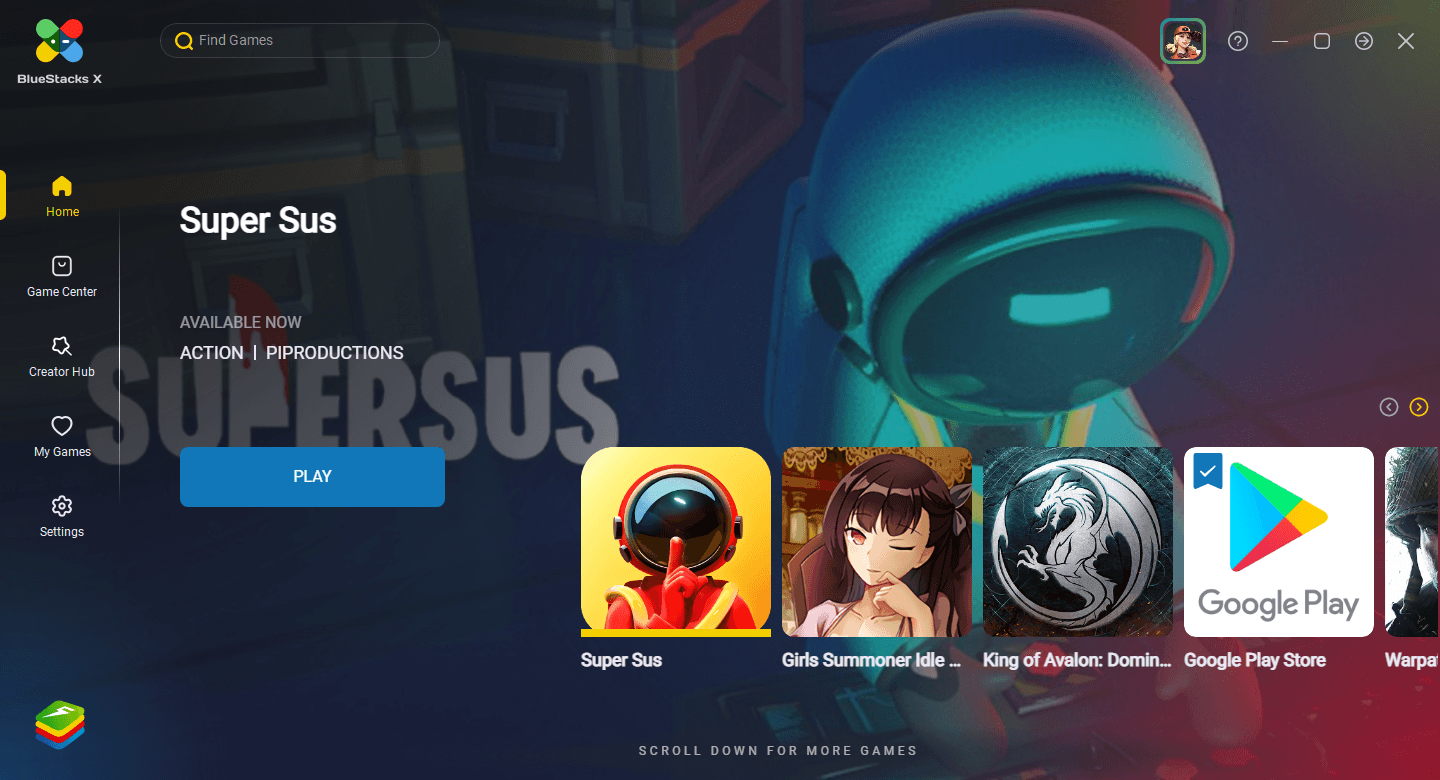 The BlueStacks X MGM aspects are designed to be exceedingly easy to use, requiring just a few clicks to find your game and create a modded version with countless different special effects and filters to choose from. And if you're an artist, designer, or simply know how to create your own visual content, you can even upload your unique effects from your PC or from Giphy, and use them to mod your game.
Ultimately, while MGM is designed with ease of use in mind, this platform, along with the Creator Hub and Creator Studio, is also meant to provide a reliable framework for users to customize and mod their mobile gaming experience. The idea here is to give you all the tools you'll ever need to essentially take one game and create infinite modded versions of it, each of these with its own unique touch-ups and visual adjustments. With BlueStacks X and now.gg, users can focus more on modding, and it doesn't even require any technical knowledge whatsoever.
How to Create Your Own Modded Games
As mentioned, MGM is designed to be easy to use, allowing users to mod their games in three easy steps:
Go to the Creator Studio in BluStacks X by clicking on the wand icon on the left and choosing the Creator Studio, hover your mouse over the game you wish to mod, and click on "Create a Mod".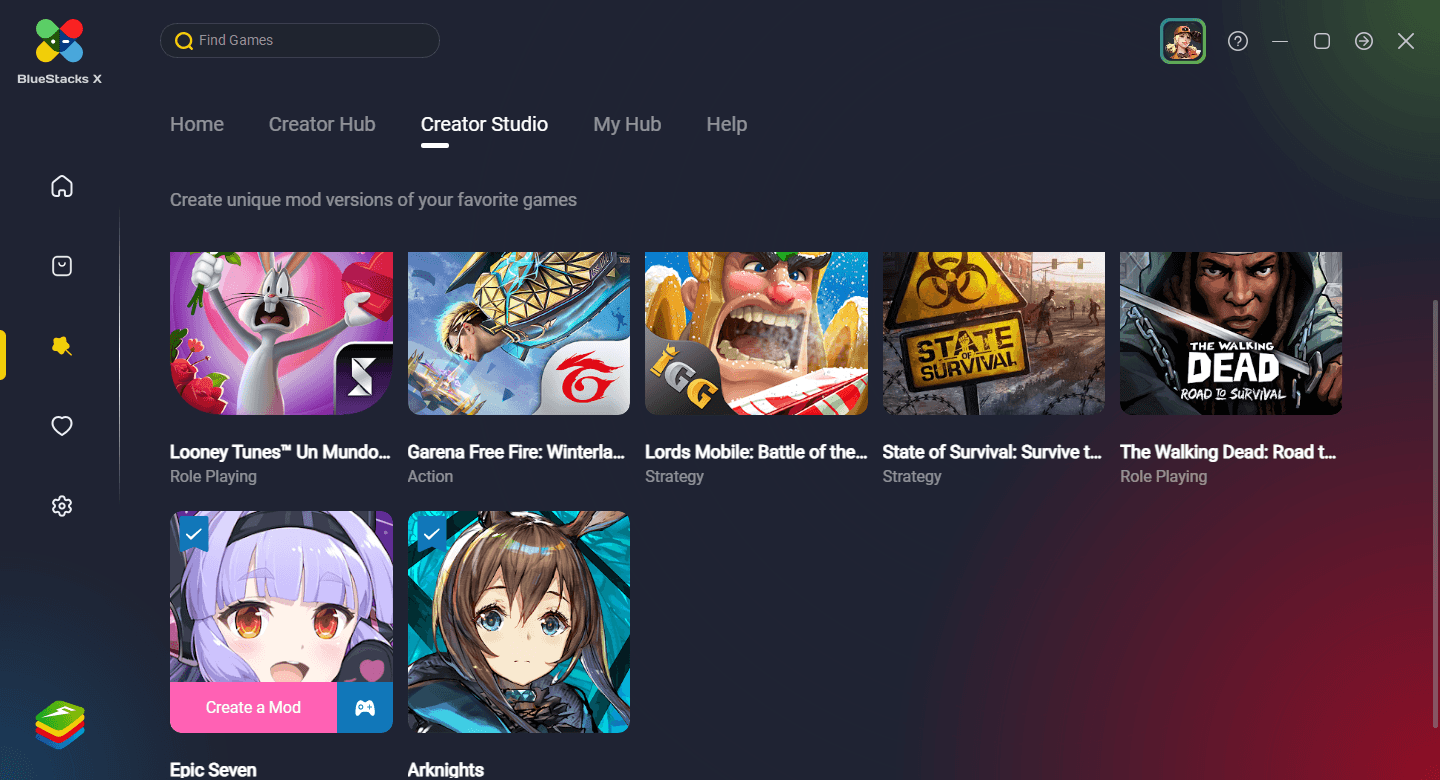 Choose your desired effects and filters from the catalog on the right, and then click on "Save" after you're done modding the desired scenes. You will have to select different effects for different in-game events.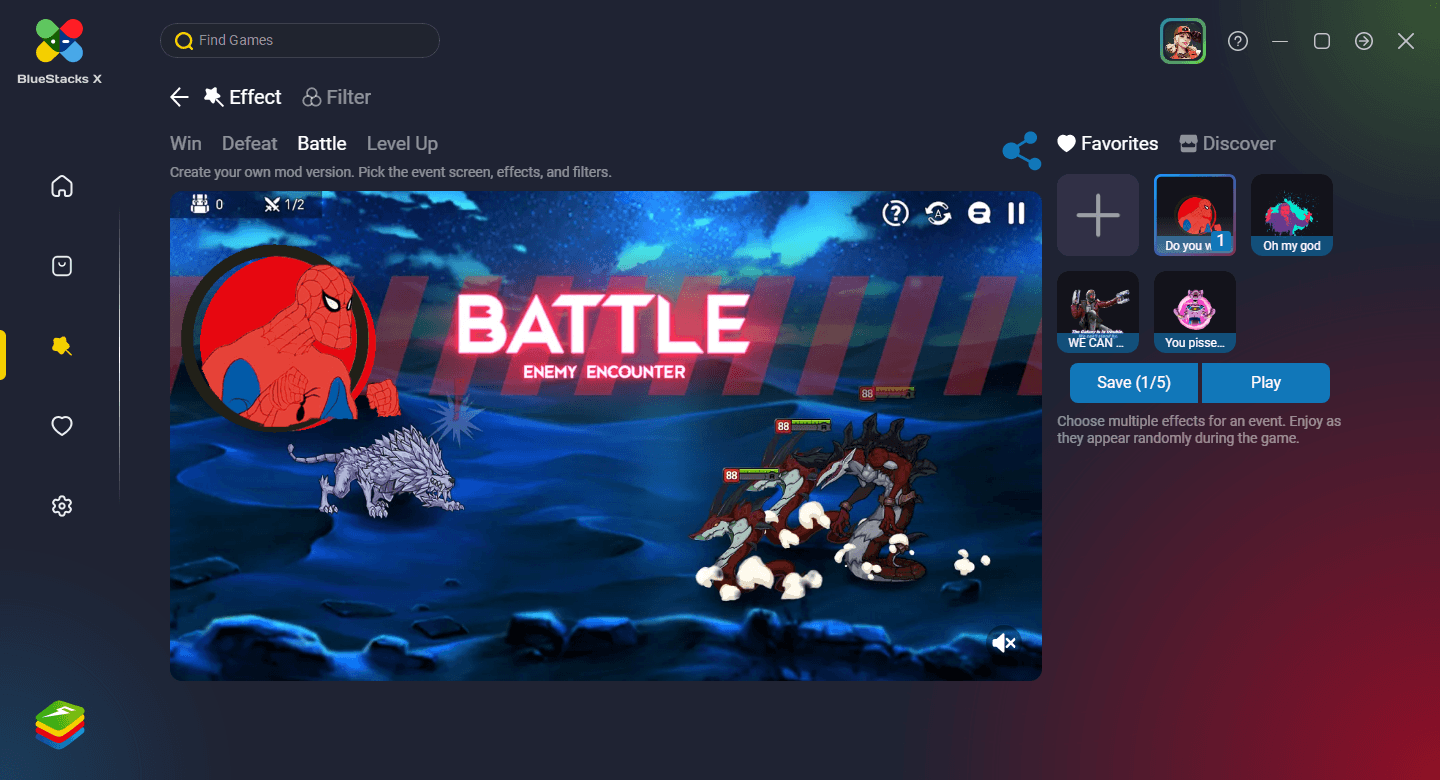 Once you've finished modding and saved your changes, click the "Play" button on the right to launch your game on BlueStacks with all the modifications you've made.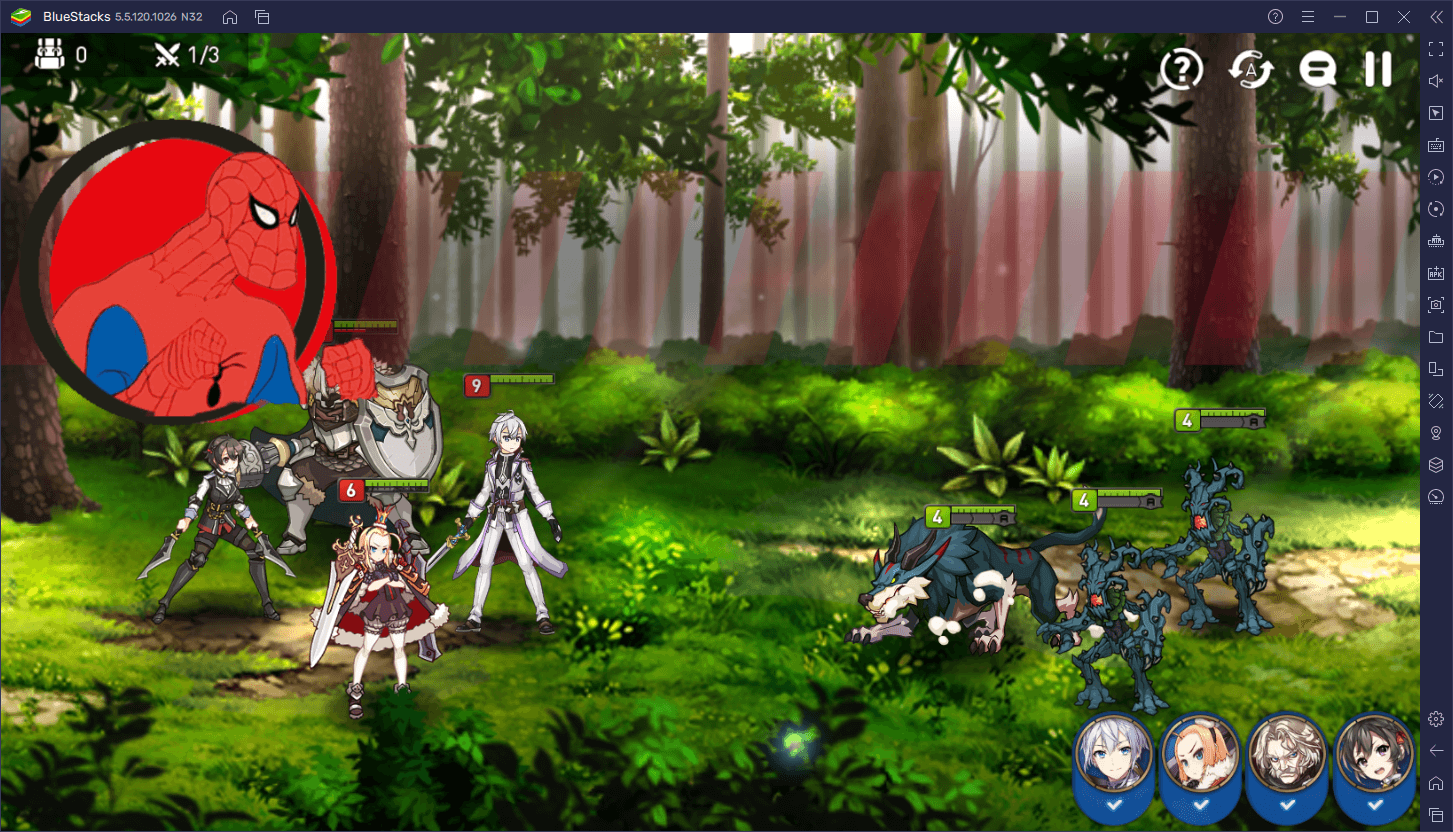 Create and Upload your own selection of Effects
While the gallery of available effects has a lot of GIFs and fun elements to choose from right out of the box, you might have trouble finding one that perfectly suits the theme for what you want to create. If this is the case, you can easily add new effects from Giphy, with just a few clicks:
After choosing the game you want to mod, go to the "Effects" tab, and click on the "+" button in the gallery.

In the new window that pops up, click on "Choose File" on the left, beneath where it says "Search for GIF in Giphy".

In the following screen, you can type your search term to find the desired GIF.

Click on the desired GIF and then on "Confirm" to add the new effect to your screen.

Adjust size and position as necessary to meet your requirements.

Click on "Save" to implement your effects.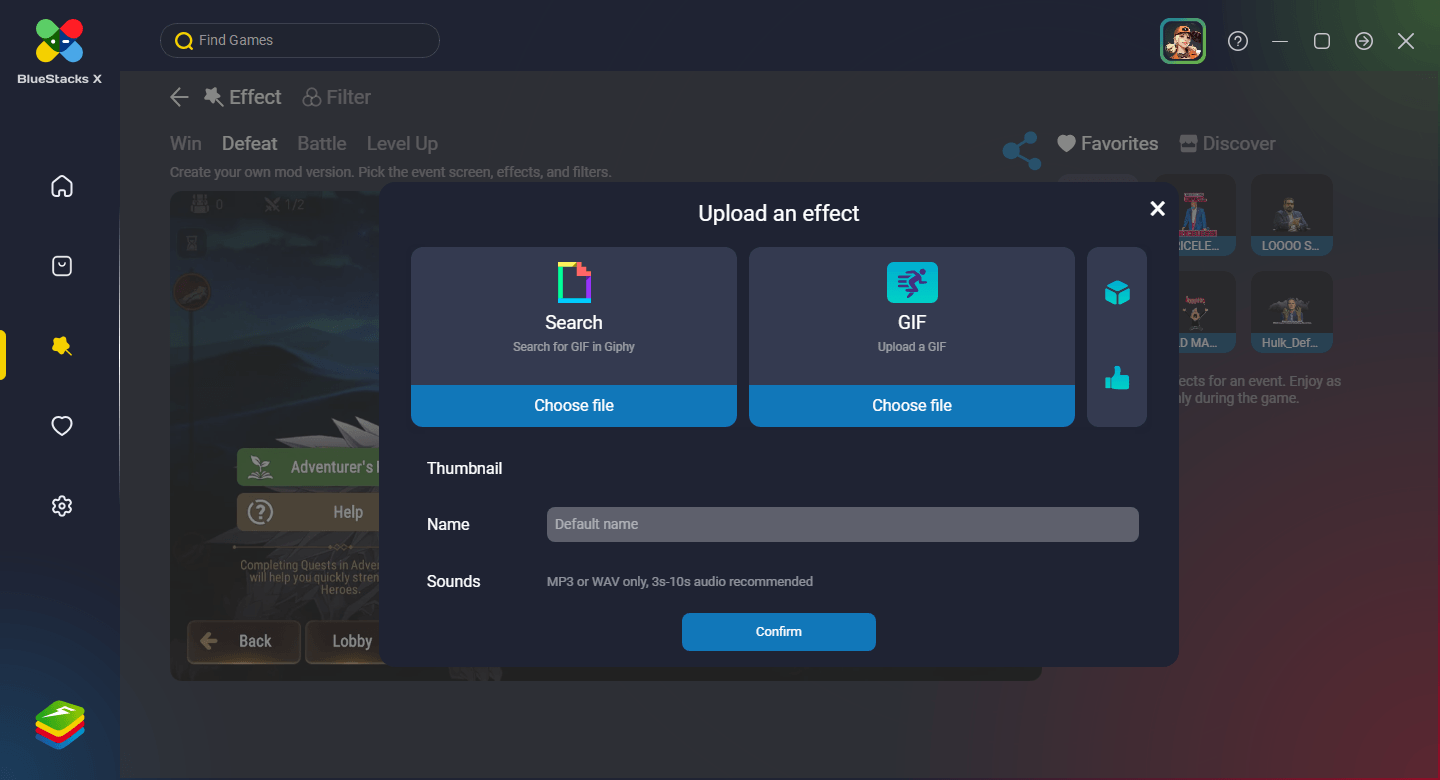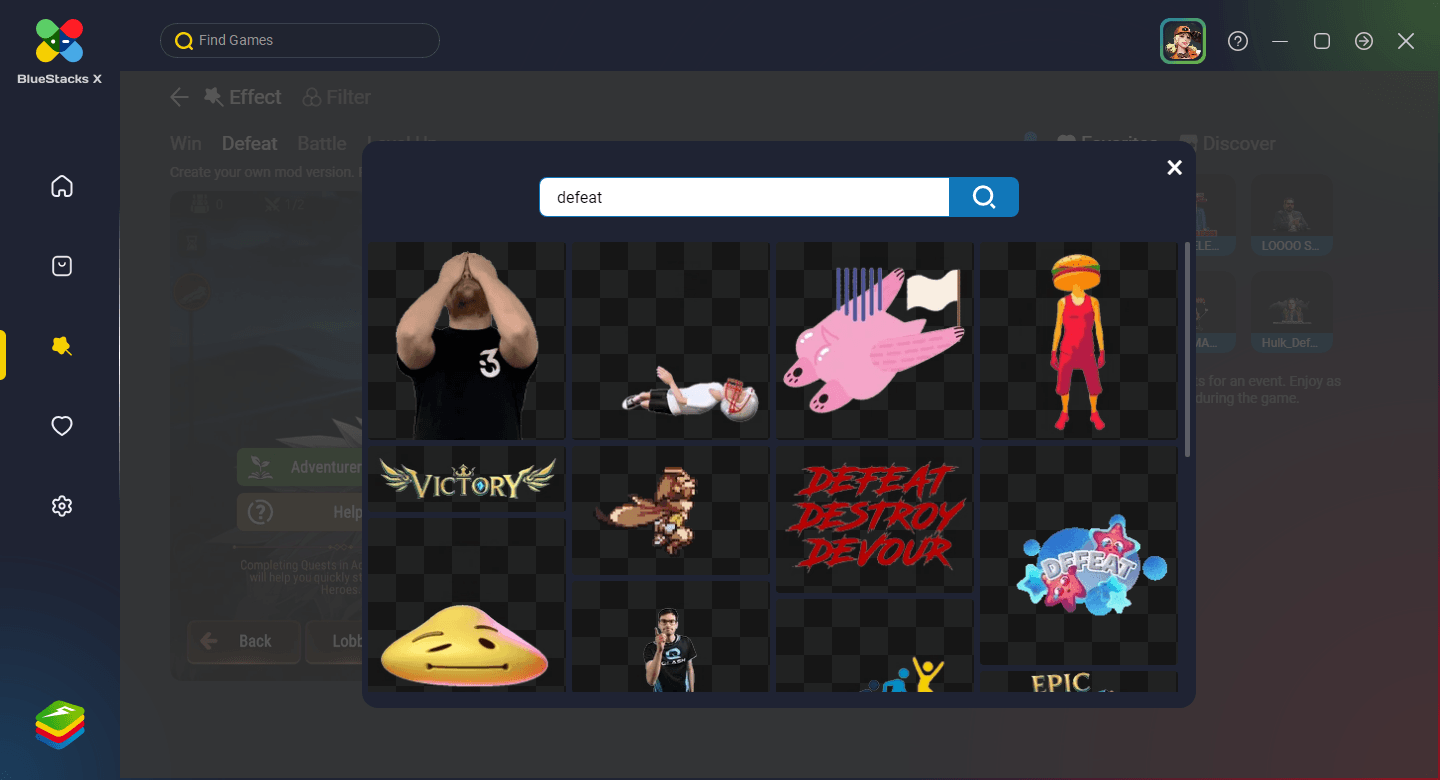 How to Share Your Mods
The great thing about modding your games is not only that you can create your own custom version of your favorite titles, but that you can share them for everyone to see. And just like with the actual modding, sharing is very easy.
To share your mods, all you have to do is click on the Share button after you've saved your changes. This will bring up a separate screen with various sharing options. Simply pick the one you want to use, and start sharing your modded games with your friends. Easy, simple, and quick!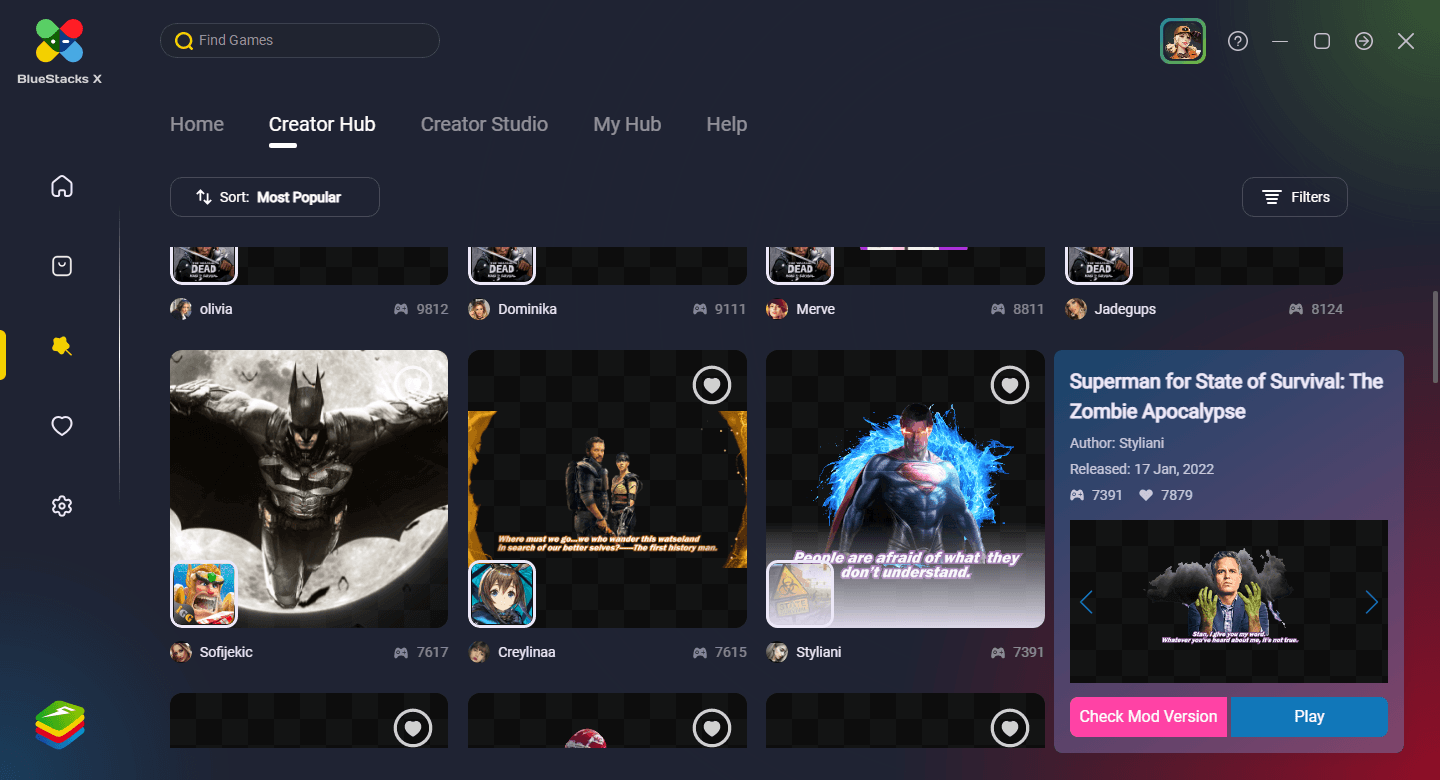 And that's all there is to it; creating mods from the BlueStacks X Creator Studio is easy and quick. And with MGM, you can finally create infinite modded versions of your favorite games, all of which are tweaked exactly to suit your exact preferences.