BlueStacks Exclusives
Free Fire Diamond Top Up – How to Top Up Free Fire Diamonds and Get Exclusive Discounts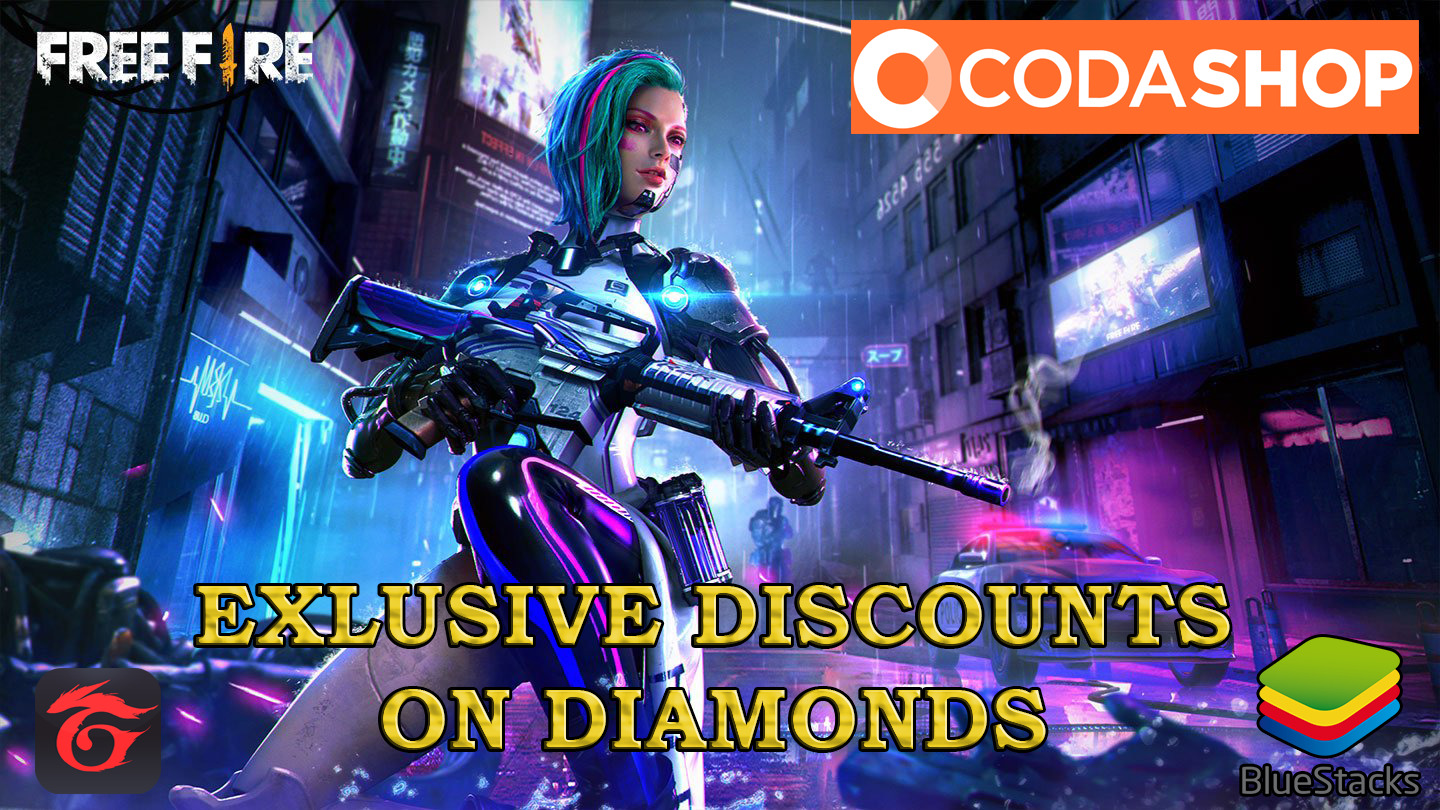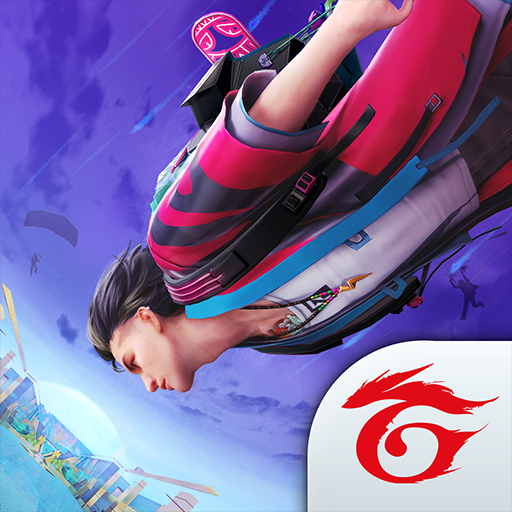 Free Fire is one of the most popular mobile battle royale games in the market, which offers tons of unlockable characters, a wide variety of weapons, and nonstop action as players fight to be the last person standing in the field and get those coveted Booyahs! On top of that, it also has lots of different game modes for when you want to break the battle royale monotony and play something else.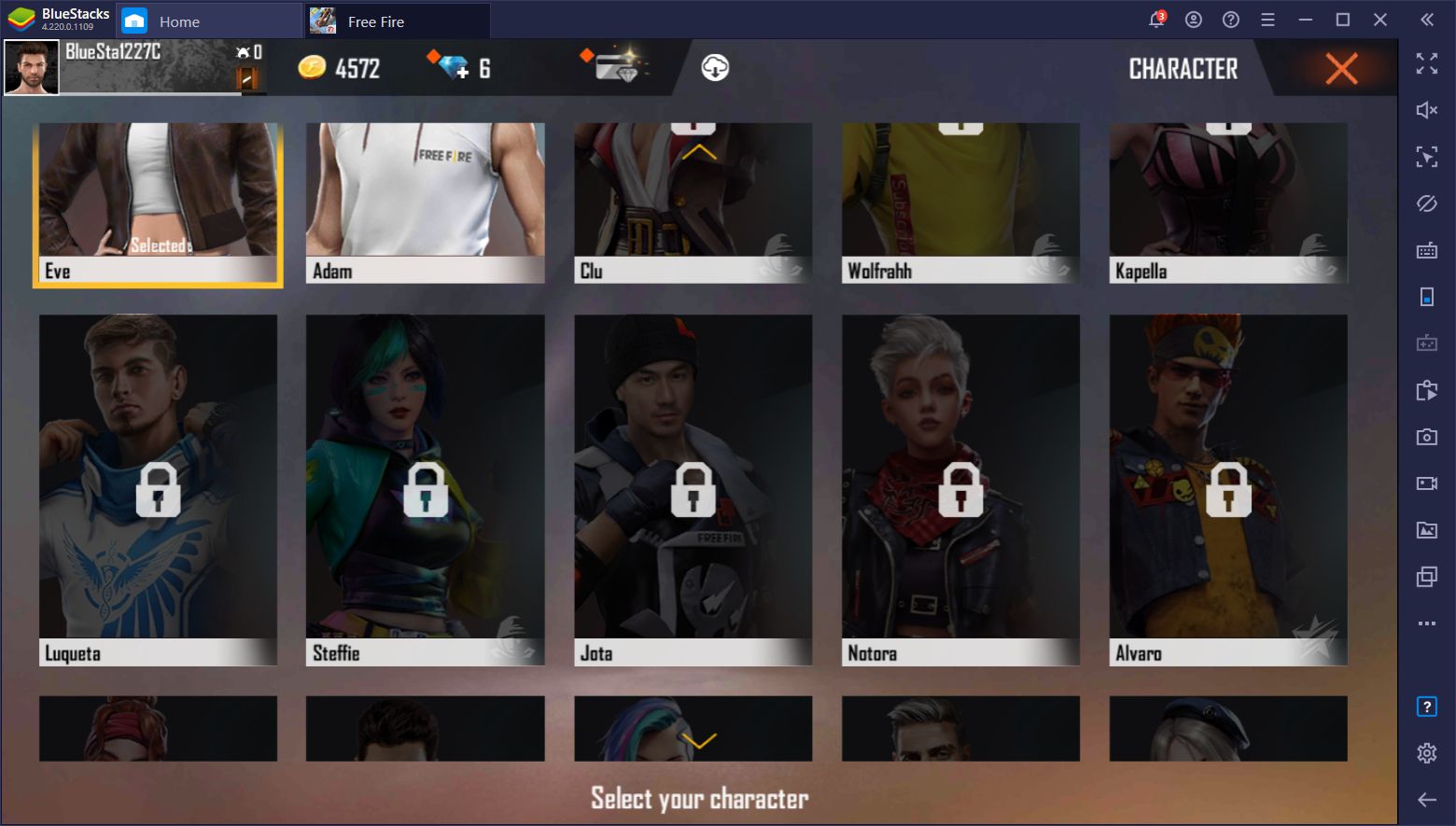 However, while the game is completely free to play, players can top up diamonds with real money and use them to unlock certain features such as characters, weapon skins, and pets faster than f2p users. If you're one of such players, then you'll definitely want to get the best prices for your diamonds. Well, as it turns out, you can get exclusive discounts on Free Fire diamonds top up by buying on Codashop.
How to Top Up Free Fire Diamonds
Regularly, the process to top up diamonds in Free Fire is quite simple:
Launch Free Fire and log into the account that you want to top up.
Click on the diamond icon in the top left of the main menu.
Choose any pack you want; from the Free Fire 100 diamond top up, up to the 5,600 diamond top up.
Enter your credit card details and complete the purchase via Google's payment platform.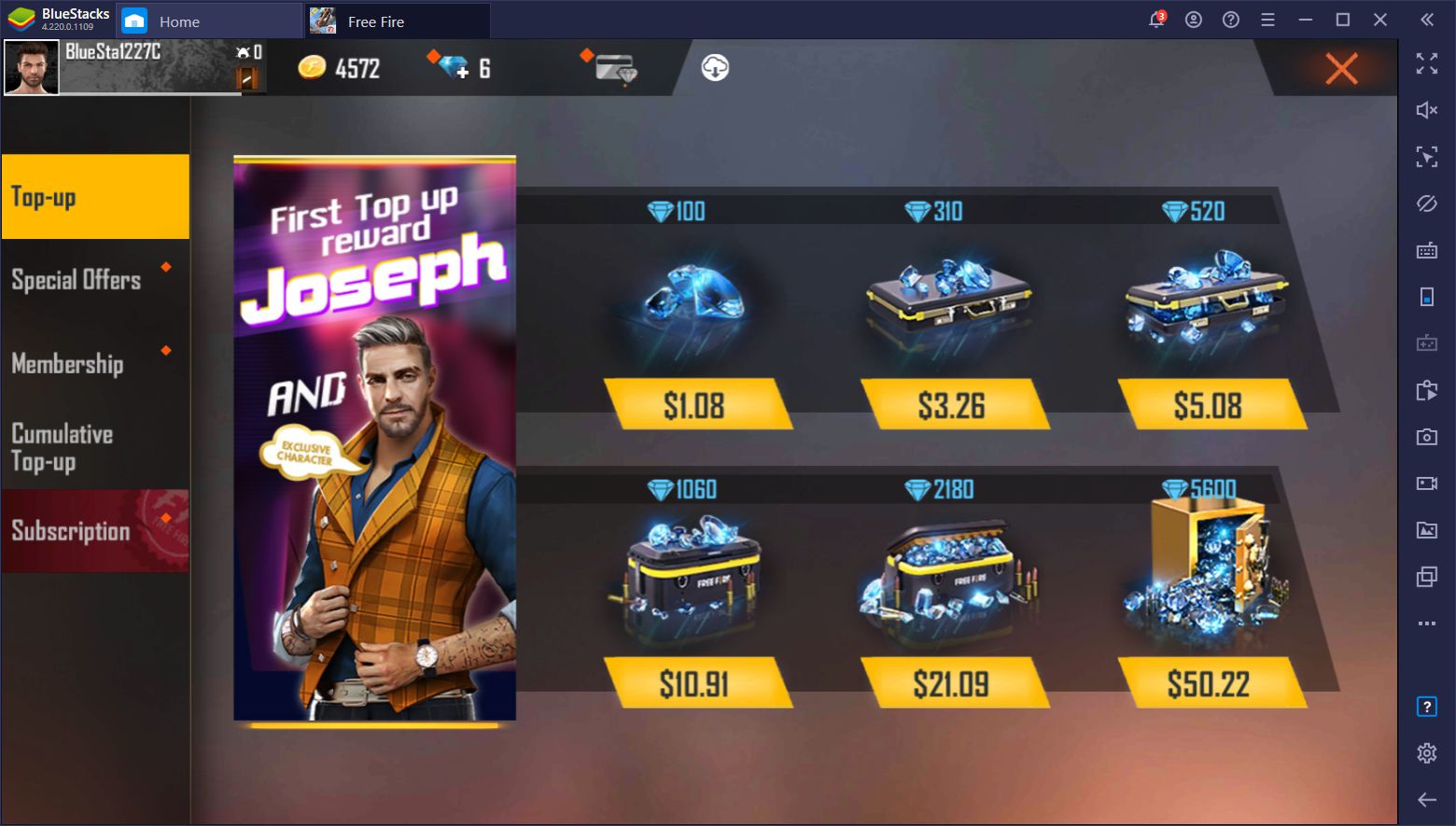 This takes only a few seconds and, before you know it, your account will be all topped up with diamonds ready to be spent on your favorite Free Fire characters, skins, and pets.
However, while Free Fire definitely offers lots of diamond packs for topping up your account, their prices are pretty much set in stone. Moreover, the fact that you're relying completely on Google Pay means that you can only purchase in-game services with your credit card. For those of us who don't want to spend that kind of money on diamond top ups, or that don't want to use our credit cards for this purpose, we're completely out of luck…
… Or are we?
Find Exclusive Discounts on Free Fire Diamond Top Ups With Codashop
Codashop is an online seller of in-game services for popular mobile games, including Free Fire. They offer many deals on their site for purchasing diamonds, at the very best prices. You can find packs around 30% cheaper than the ones in game, and they even let you pay with several different payment methods.
To find the best prices on Free Fire diamonds, you simply need to go to Codashop's website and click on the FF catalog to make a purchase. After your payment has been confirmed, you'll receive your diamonds in-game in just a few moments. However, keep in mind that, when it comes to Free Fire, the diamond packs are only currently available in Brazil and India, though the team is currently working to make them available for other countries. If you can't find the list of services, you might need to switch to any of these regions.
The kicker here is not only that you save money on purchasing diamonds, but you can also pay using various payment methods, and are not restricted to just credit cards like when buying through the Play Store.
Codashop in BlueStacks
Recently, Codashop was directly integrated into BlueStacks, allowing you to access it from our app player by installing a compatible app such as Free Fire, after which Codashop's icon will appear on your home screen.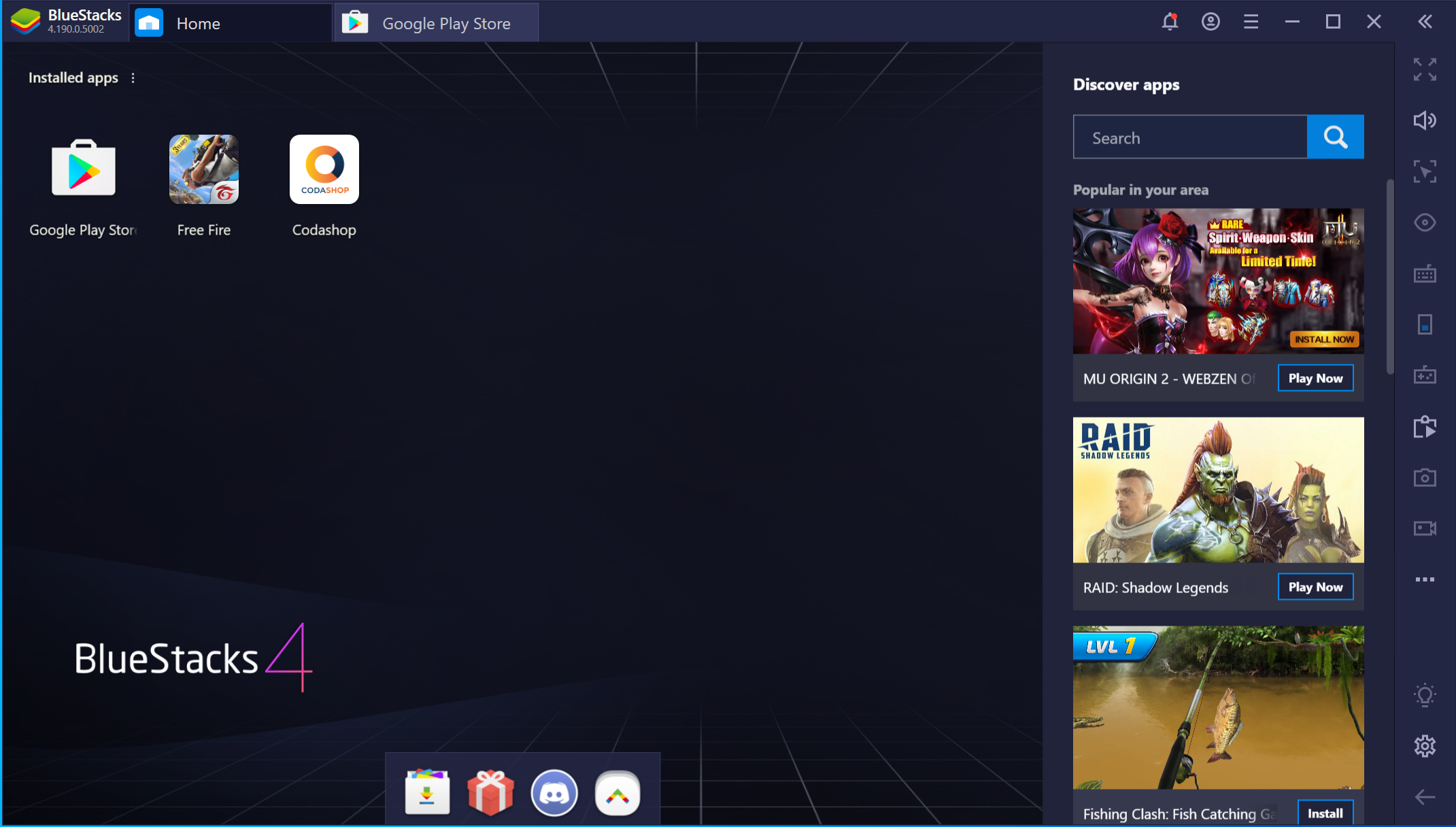 By clicking on it, you'll find their catalog of services, and can even purchase them directly on BlueStacks without having to open them in a separate browser.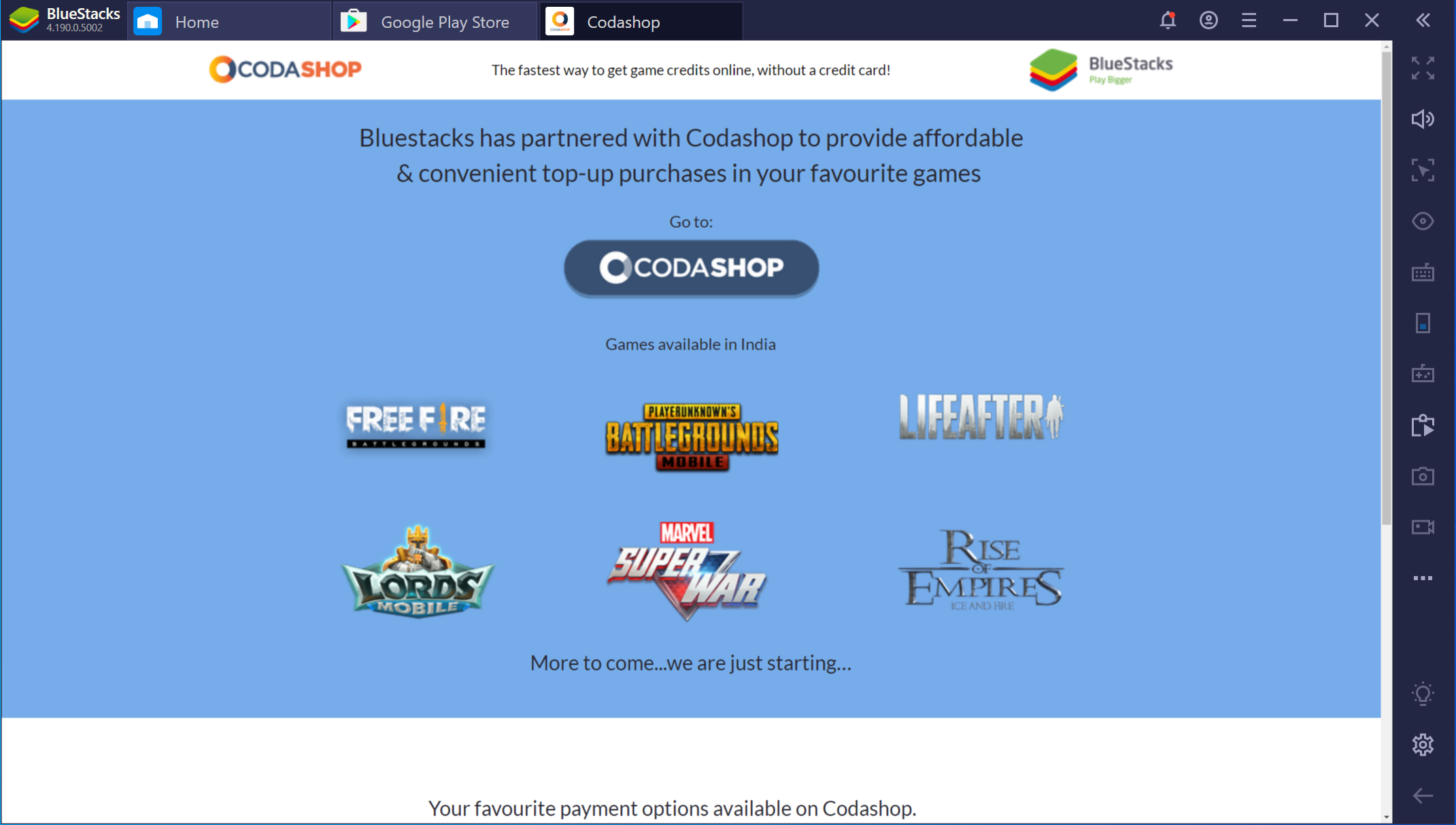 The Free Fire Codashop integration with BlueStacks is currently only available in Brazil and India. However, the team is working to expand this availability to other regions.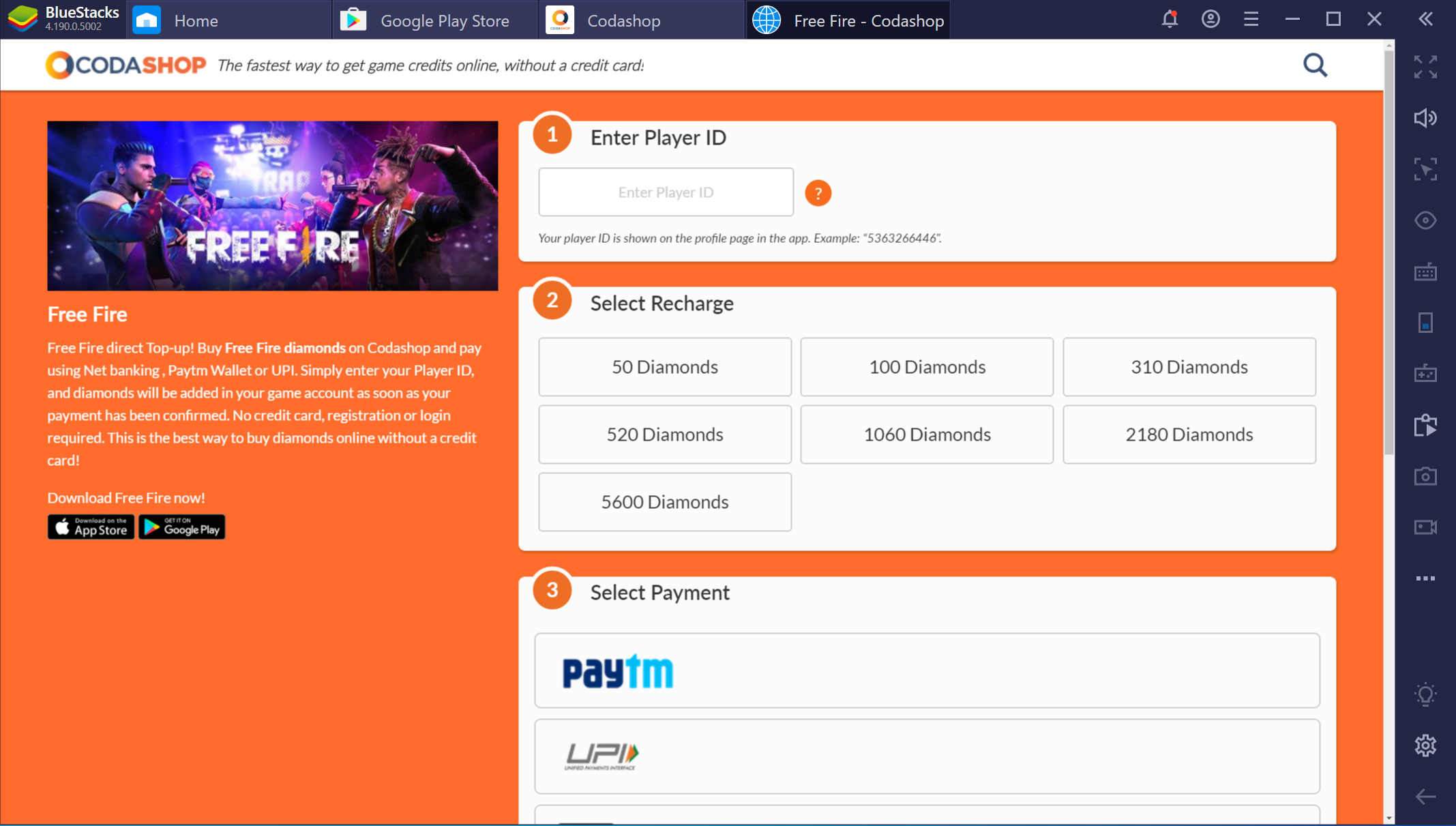 Why Use Codashop?
Purchasing services in Codashop is also very simple as there are no hassles involved. In the case of Free Fire diamond top-ups, you simply need to type in your in-game ID, your payment method and top-up amount, and done; in just a few seconds, you'll receive your diamonds in the game.
The benefit of using this service is that, unlike with Google Play, you can freely choose your game region and pay with various local payment methods such as debit, credit, bank transfer, or even paying in cash in certain local businesses (depending on the country). There's quite a lot of variety here; even if you don't own a credit card, you can still purchase services and finally get that skin or battle pass you've been eyeing!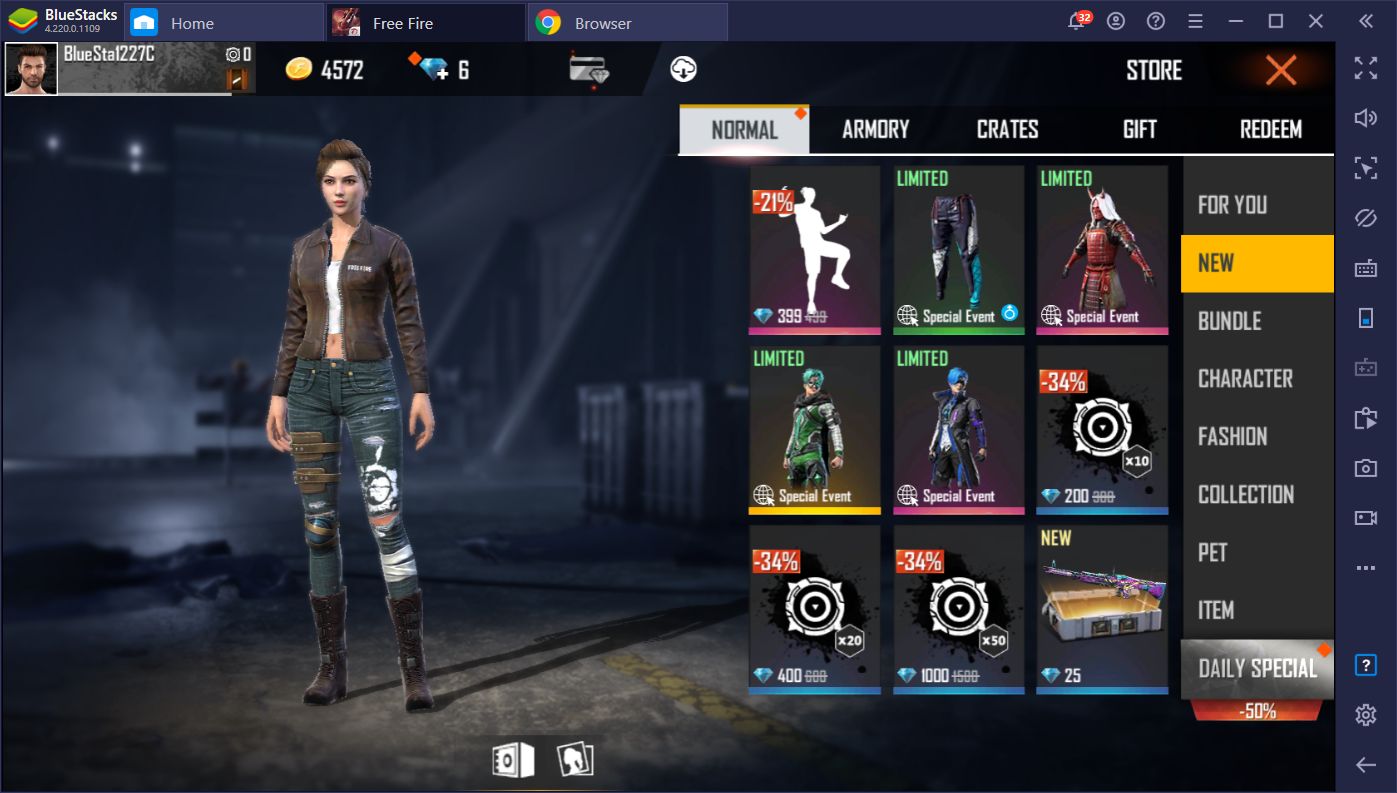 Moreover, it's not uncommon for Codashop to host discounts every now and then, bringing the price even further below that of the ones in-game. In fact, even without a discount, you can currently grab diamonds in the Brazilian Codashop site at much lower rates than in-game. Currently, you can purchase 5,100 diamonds for 150 Reales (USD 29.01), while you need to pay a little over USD 50 for 5,600 diamonds if you buy them in-game.
You do the math and decide for yourself which one is better. But between the different payment options, the discounts, fast service, and 24/7/365 availability, we'd definitely consider giving Codashop a chance. While the game catalog is quite limited currently, the team is working on bringing in more games into their repertoire so you can get the best prices for premium currency, regardless of where you live.
Score Those Booyahs With BlueStacks
Superior Smart Controls, Macro support, video capture and streaming features, and much more, are just snippets of what BlueStacks offers when it comes to playing Free Fire on PC. And now with the inclusion of Codashop, there's yet another reason to download and enjoy this game on PC with BlueStacks. Give it a try and let us know how it went!