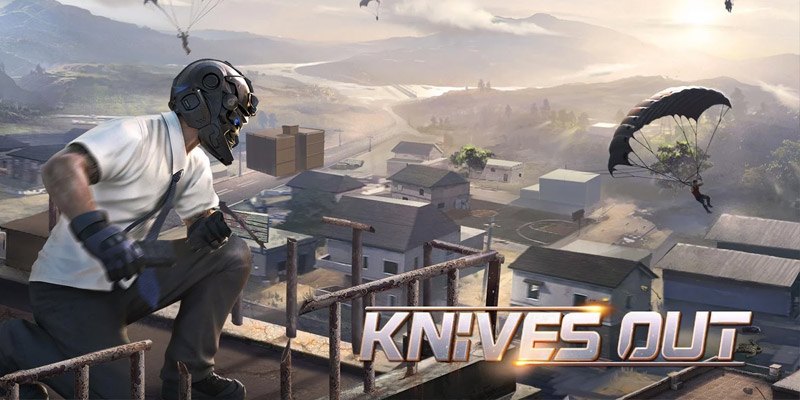 Gaming XPacks provide enhanced game performance, optimized controls or "Powerups", and unique game-specific content meant to uplift the gaming experience on PC. When you've used the XPack once, it is hard to go back to 'regular' play!
Battle Royale games are all the craze right now, and Knives Out by Netease is one of the most polished ones in the market. Playing it on the mobile can be a bit problematic, but the BlueStacks XPack makes it a full fledged PC experience.
If you're playing Knives Out on BlueStacks with the XPack, you'll have to try very, very hard to not win and get that Chicken Dinner.
Here's everything that the Knives Out XPack does for you on BlueStacks!
What's in your XPack ?
Intuitive Keyboard controls
Have the easiest possible character movement, aiming and shooting with the intuitive controls BlueStacks XPack provides. Playing knives out on BlueStacks will be similar to playing any other PC Battle Royale game. Always be the last one standing and dominate the battleground!
Bigger screen, bigger kills!
Given the type of game Knives Out is, a lot of hand movement and a lot of focus is required. On a mobile phone, using the left thumb to move, right thumb to aim and then left (or right) again to shoot makes it a tad bit difficult to eliminate an opponent by aiming and moving simultaneously. It also leaves your phone battery low and the screen smudgy.
With the Knives Out XPack, BlueStacks helps you in eliminating these issues as well as the opponent. With the screen size bigger, spotting, moving, aiming and shooting are a cakewalk.
A lot is on the screen at once
Technology has come a far way with the new touch screen phones being able to handle multiple inputs, but all the actions being done at the same time? More difficult to do than it sounds.
Eliminate the difficulty like your opponent, just chose the BlueStacks Knives Out XPack, where you can use the entire keyboard of your PC.
Battle Royale Mode
BlueStacks is better to play Knives Out on than all other options available is because BlueStacks has a dedicated Battle Royale Mode.
Be it a good landing at the start or the intense top 10 fight at the end of a game, Battle Royale Mode has got you covered!  Enable the Battle Royale Mode by selecting it the next time you open Knives Out on BlueStacks for that roasted chicken.
Perfect input accuracy
A mobile phone is well, a small screen at the end of the day and all the buttons on the screen have different functions with each being equally important. It compromises the input accuracy. Picture this, you're in a very good position with a Mauser Sniper Rifle with an 8x scope and you spot an opponent almost 90-100 meters far. You scope in, aim and instead of pressing shoot, you press crouch or switch your weapons. There goes your kill because your opponent had changed their position and now you can't see them.
However, with the BlueStacks XPack, you can spot, aim and kill without sacrificing the input accuracy, because each time, the mouse left click will correspond to shoot, nothing else. No accidental touches and no slipping of the screen because of sweaty hands. Get that long range kill, make yourself the legend. Perform the exact way you intend to.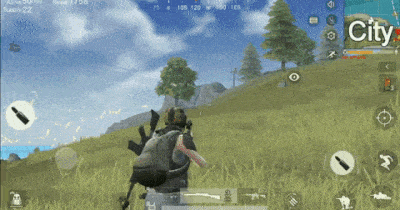 F1 to switch in and out of Battle Royale Mode
Press F1 while playing Knives Out to enter Battle Royale mode and move your mouse to aim just like any other PC FPS game. You can exit the Battle Royale Mode by pressing F1 again.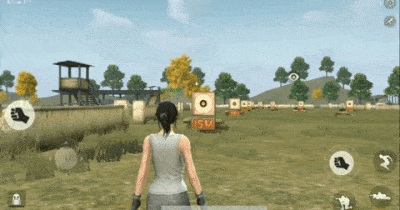 EZ 3 steps for a headshot!
Now that you're in the Battle Royale Mode, don't be shy to take fights, be it long range or short range. Press RMB to scope in and move your mouse to aim and eliminate your opponent with the perfect headshot!

Hold Alt To Suspend Shooting Mode
Hold the Alt key to come out of the shooting mode and use the mouse to pick up items, make some weapon adjustments or free some space in your backpack by dropping unnecessary items.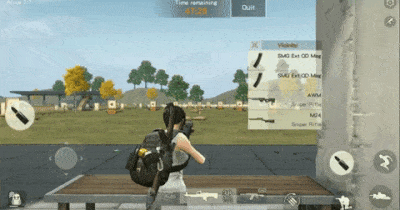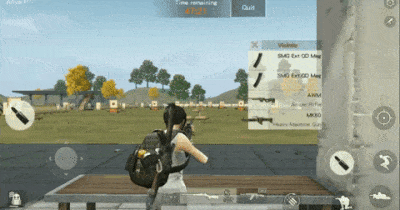 One Fixed Button for everything
A press of a button can help you switch between the different firing modes(single or auto) for your weapon in Knives Out, select the type of grenade you want to use, the way with which you want to heal yourself, crouch, prone, aim, look around! The possibilities are endless. Multitask with the BlueStacks XPack like never before.
Every second counts, switch your weapons quickly
It's a known fact that switching weapons is faster than reloading it. With the press of a single button, switch your weapons with ease to get that extra edge over your opponents in close combats.
Get the special BlueStacks skin for Knives Out
Not only improve your game, but also get a whole new look! Knives Out XPack automatically comes with a special BlueStacks skin for Knives Out.
Hungry for more?
So do you now think that after only reading this you'll be able to win that easily? Of course we provide you with the aid but how to get good at the game is all up to you. Maybe, you'll have a lot to eat or maybe nothing at all. You won't know it until you try. We can smell that roasted chicken just around the corner. 😉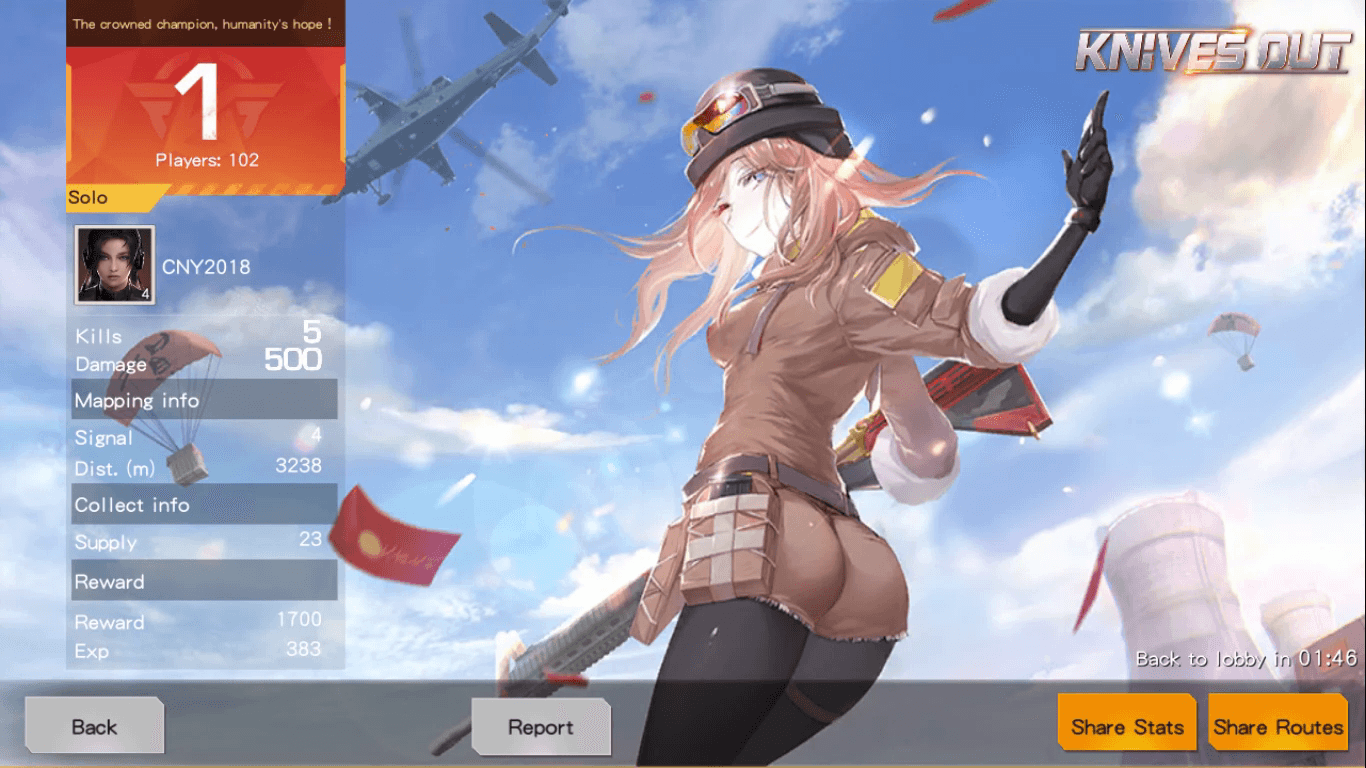 Git Gud!
Your feedback is valuable to us, do let us know why or why not you'll be playing Knives Out on BlueStacks so that we can work in order to make your gaming experience even better.