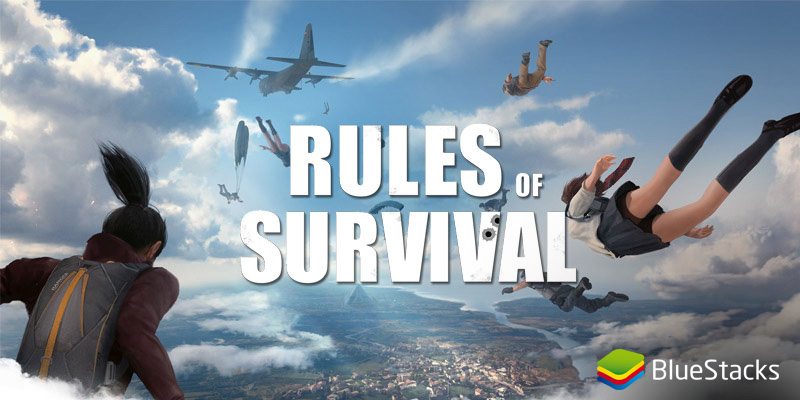 Big time Battle Royale fan? Been playing a lot of Rules of Survival? Still don't have the XPack for it? No wonder the Chicken Dinner eludes you! Don't know what the XPack is? Well, read on!
Gaming XPacks provide enhanced game performance, optimized controls or "Powerups", and unique game-specific content meant to uplift the gaming experience on PC. When you've used the XPack once, it is hard to go back to 'regular' play!
Playing Rules of Survival on BlueStacks with the XPack is a near guaranteed victory, even in their new 300 player map.
Because Rules Of Survival is a fast paced battle royale game, there are a lot of limitations when playing it on the mobile. Those issues are things that don't exist with the Rules of Survival XPack on BlueStacks.
Read on to find out more about all the awesome things that come as part of the Rules of Survival XPack!
What's in your XPack?
Keyboard controls taken to the next level
If you've played any Battle Royale games on PC, BlueStacks XPack for Rules of Survival follows a similar layout, and you'll find that most of the keys achieve the same action as their PC counterparts. Don't lose any time chasing that chicken dinner, and get into the game directly with the least possible friction.
Play like a traditional FPS on a bigger screen
Playing Rules of Survival on Mobile presents a problem common to most FPS games. You use your left thumb to move, right thumb to aim AND shoot. While this is great for the mobile, it's a well known fact that sometimes, you cannot do all 3 things simultaneously.
With the Rules of Survival XPack, BlueStacks gets rid of all these issues and promises a better chance of winning as you wonder why you ever played on other software or on the mobile to begin with!
Additionally, with a bigger screen and some great visuals, spotting has never been easier. Spot your enemies from unimaginable distances, and shoot them right in the head while they try to figure out where they're getting shot from!
So much to do, not enough thumbs
Touch screens are pretty good at dealing with multiple inputs, but pressing multiple buttons while moving, swiping to aim, and shooting AND looking around? Well, good luck with that.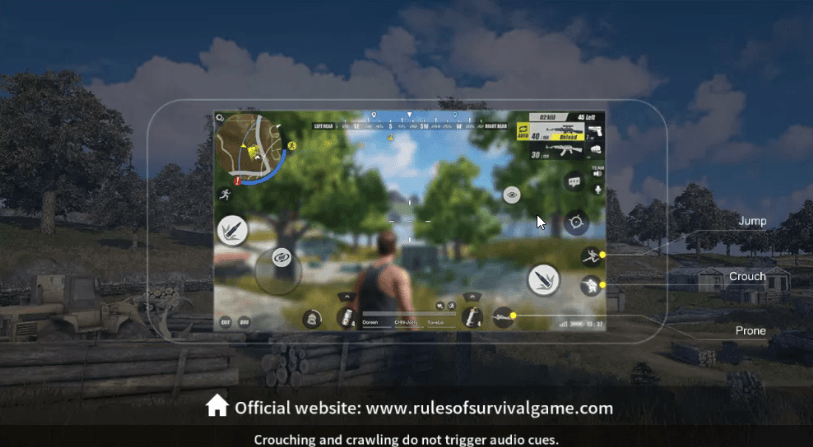 Make it easy, use more than just your thumbs, as the entire keyboard becomes your playground with BlueStacks. The choice is simple.
Battle Royale Mode
One of the biggest reasons why Bluestacks is better than all other available options to play Rules of Survival, is a dedicated Battle Royale Mode on the platform.
Transition seamlessly between all the different aspects of the game. From the landing at the start, all the way to intense firefights and fighting that Top 10 fight. You can enable the Battle Royale Mode by selecting it the next time you open Rules Of Survival on Bluestacks.
Input accuracy that will surprise you
With a small cluttered screen, and at least 20 different touch points, each as important as the rest, more often than not, input accuracy is compromised. Imagine being in the Top 3, but instead of pressing prone, you accidentally press the jump button and reveal your position to your last enemy. There goes all your hard work because you couldn't press one button accurately enough.
Enter BlueStacks. With the XPack enabled, accuracy becomes your middle name!
Simply because the keys assigned do not jump around on your laptop. Pressing the desired key will ALWAYS tap at the coordinates it is supposed to. Each time, every time, 100% accuracy. Nothing left to chance, no room for accidental touches ruining a game. Make your gameplay the stuff of legend, and do exactly what you intend to.
F1 Button To Enter And Exit Battle Royale Mode
By pressing F1, you effortlessly enter Battle Royale mode. You can exit it again by pressing F1, although we wouldn't recommend it at all. Once entered, use the mouse at your convenience to aim or look around, and the keyboard like any normal PC FPS game.

Zoom in, Aim, Headshot!
Once in Battle Royale mode, you don't need to worry about pressing the Shoot button, or the Zoom in button, or both every time you see an enemy. Just press the RMB to zoom in (if you have a scope) and the LMB to knock them dead. It's as simple as spot, aim, destroy.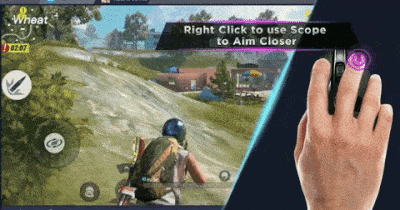 Hold Alt To Suspend Shooting Mode
You'll need to go in and out of shooting mode to access different gameplay mechanics, such as picking up different items or even making quick modifications to your weapons as per the new items found. Just hold the Alt key till the time you require to free the mouse cursor and use it at your will.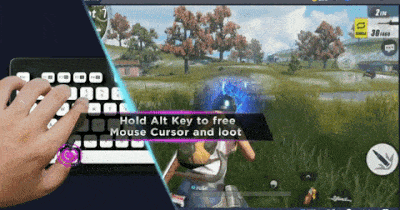 One Fixed Button for everything
With the press of a button, you can switch between the different firing modes(single or auto) for your weapon in Rules Of Survival. Choose a grenade while running towards your enemy, cycle between them. Choose how you want to heal yourself. Crouch, run faster. Cycle your grenades while healing yourself and changing your firing mode. The possibilities are endless. Multitask with the BlueStacks XPack like never before. Never miss an input, always create a ruckus in the battlefield.
Quick Weapon Switch Button Is a Life Saver
There's no messing around when it comes to switching weapons in Bluestacks' Battle Royale mode. Of course switching the weapon is faster than reloading it. One single button can help you to switch between your available weapons and make you win those close combats.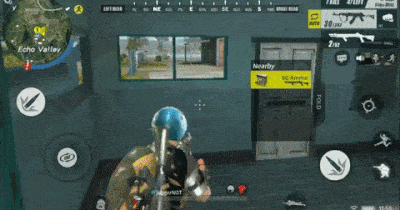 Bling it up, make your BlueStacks all about Rules of Survival
Along with the godlike improvement in your game, the Rules of Survival XPack automatically themes your BlueStacks like the game, with a custom wallpaper and a complete theme throughout the platform.
Spot better, loot faster, Grab that chicken dinner!
After reading through this, do you think you are ready to test your skills out in the battleground? Do you think you've got what it takes the gain the number 1 spot in the 300 player bloodbath which is Fearless Fiord? Guess you're not going to sleep hungry tonight in the pursuit of that chicken. 😉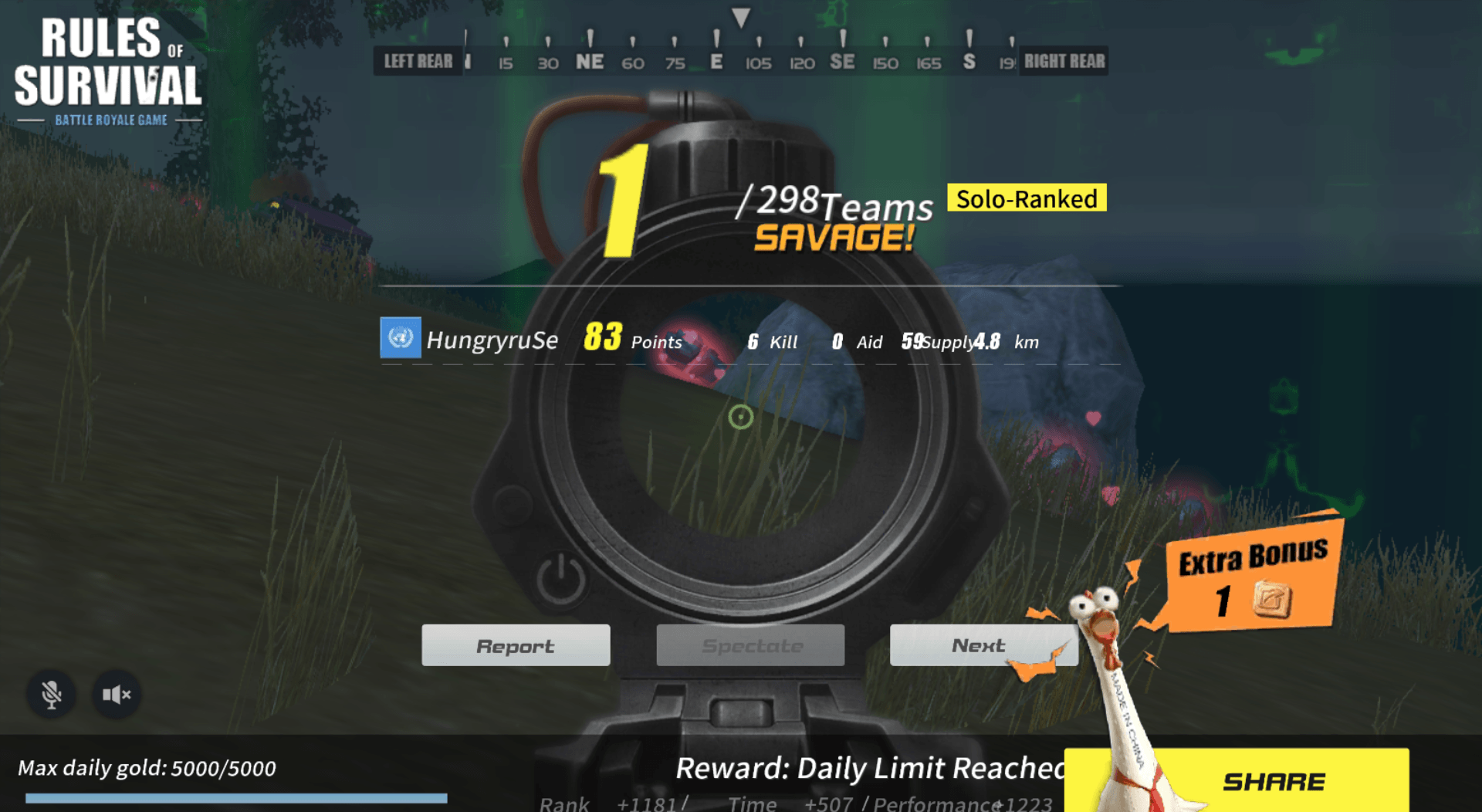 Git Gud!
Your feedback is valuable to us, do let us know why or why not you'll be playing Rules of Survival on BlueStacks so that we can work in order to make your gaming experience even better.