BlueStacks Exclusives
Local Gaming Vs. Gaming on the Cloud with BlueStacks X – Everything You Need to Know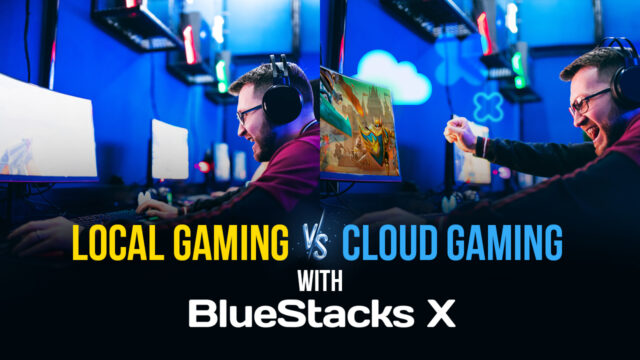 BlueStacks X is our newest offering for mobile gamers who enjoy their favorite Android titles on PC, this time focusing on providing cloud gaming capabilities that bring a variety of benefits to the gaming experience. Some of these advantages include access to a wide variety of 200+ games that can be accessed on any device, and on any OS, with a single click. And since gamers are playing on the cloud, the rendering and processing is handled on our end so that anyone can enjoy the best performance and graphics regardless of the specifications of their computers or mobile devices, as long as they have a stable internet connection.
There are many positive aspects of gaming on the cloud, and you can find out more about what BlueStacks X has to offer in our dedicated article. However, this time around, we want to focus on one particular aspect of the gaming experience. Specifically, we want to talk about how playing on BlueStacks X through the cloud differs from gaming locally on your PC or phone, when it comes to criteria like the time it takes to get into a game, the download file sizes, storage space required to run games, CPU/RAM usage, and more.
Time It Takes to Get Into a Game
PC Gaming: 20-30 minutes, depending on internet speed.
Cloud Gaming: One-click instant play.
One of the most important parts of a gaming platform is that you're actually able to access your games. However, depending on the platform in question, the time it takes to access the said games can vary. This is because not only some games are heavier and more complex than others, but the specifications of the device or PC can also vary, which in turn will affect loading times. Nevertheless, while your loading times often depend on the title and device specs, you still always have to download the game itself, which is mostly dependent on your connection speed.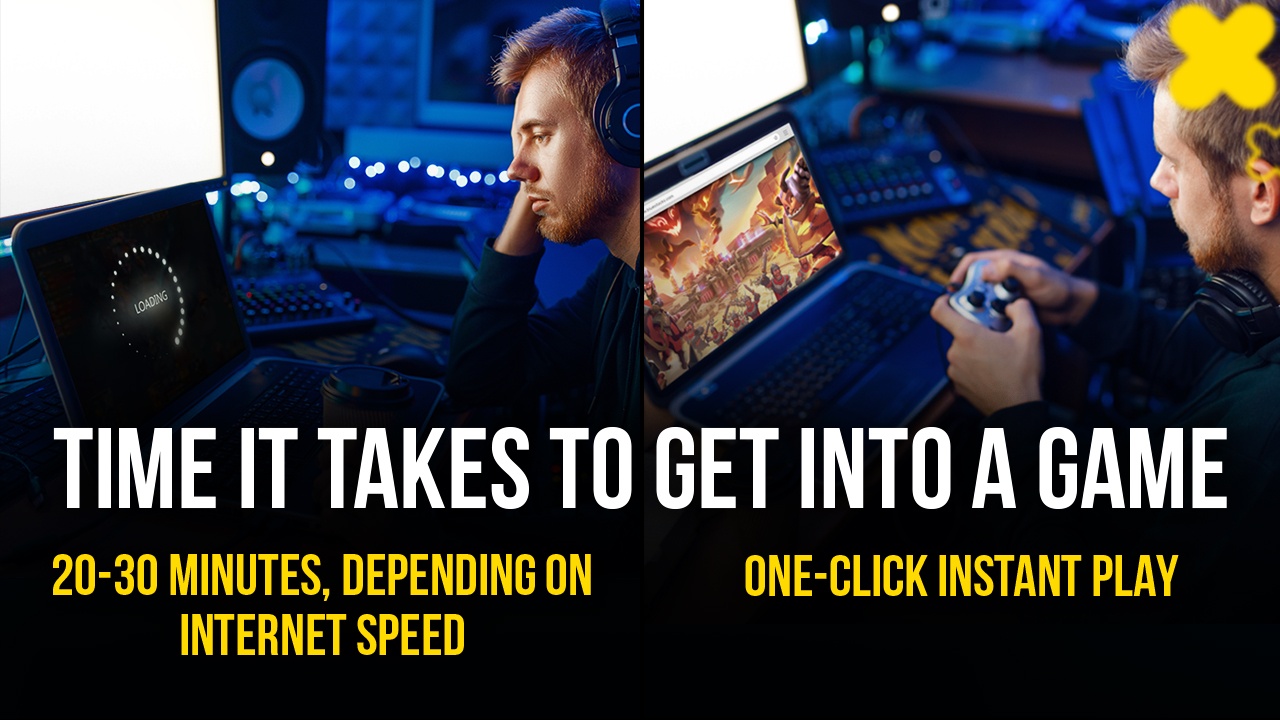 All the above are traits inherent to gaming on PC. They're not bad or intrusive for the most part, but it's something we've gotten used to when downloading and playing games on our computers. However, with BlueStacks X, we can effectively skip all the waiting time from downloading and installing games, and also the wait from the game's loading screens. This is because, instead of running a game locally, you're streaming it from the cloud on cutting-edge hardware. Furthermore, since you're streaming, you don't actually have to download anything as all the files are hosted on our servers.
Download File Size
PC Gaming: 2-3 GB for most games.
Cloud Gaming: No download required.
Aside from being able to run the games themselves, another factor that can significantly contribute to your decision of gaming on both PC and on mobile devices is the size of the initial download required to get access to the game. After all, if you're on the fence on whether or not you want to play a game, you may be dissuaded entirely if you find that you first need to download several gigabytes of data before you're able to play.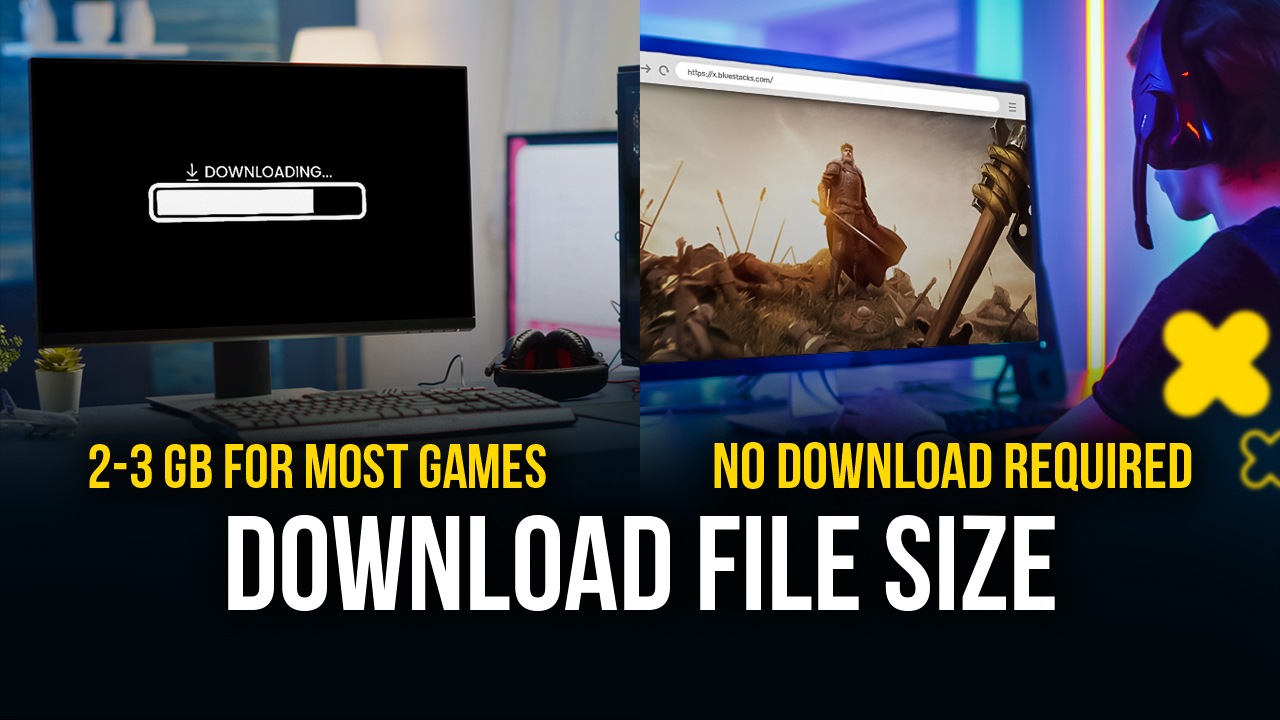 For most mobile games, the initial download could be something like 2 to 3 gigabytes, which can take some time to complete depending on your internet connection. However, on BlueStacks X, all the files are hosted on our servers, which means that there are no downloads required to actually play games on our cloud gaming platform.
Storage Space
PC Gaming: 3-4 GB as the game accumulates data.
Cloud Gaming: No storage space required.
In the same vein as the above, the files you download in order to play a game will always occupy storage space in your devices. This is one of the main constraints when it comes to gaming on phones, particularly since the vast majority of devices have very limited storage space. And while the same isn't true for most PCs, you still need to store your games locally somewhere before you can play them.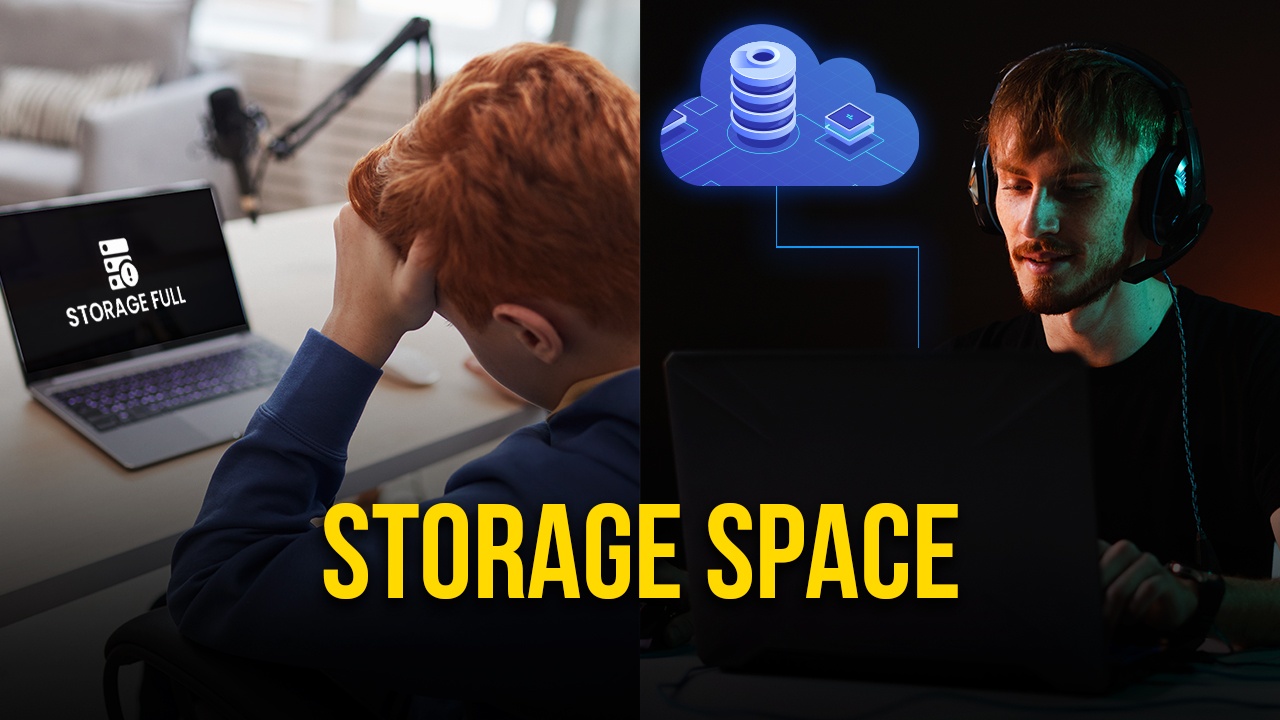 For BlueStacks X, there are no storage space issues since the files aren't stored locally on your PC. In this sense, you can play over 200 titles with a single click, and without having to occupy terabytes of data on your device from storing the growing catalog of games available to you on our cloud gaming platform.
CPU/RAM Usage
Of course, while the process and time it takes to download and load the games can vary wildly depending on your hardware and connection speed, the resources required to actually run the games themselves will also vary according to various aspects.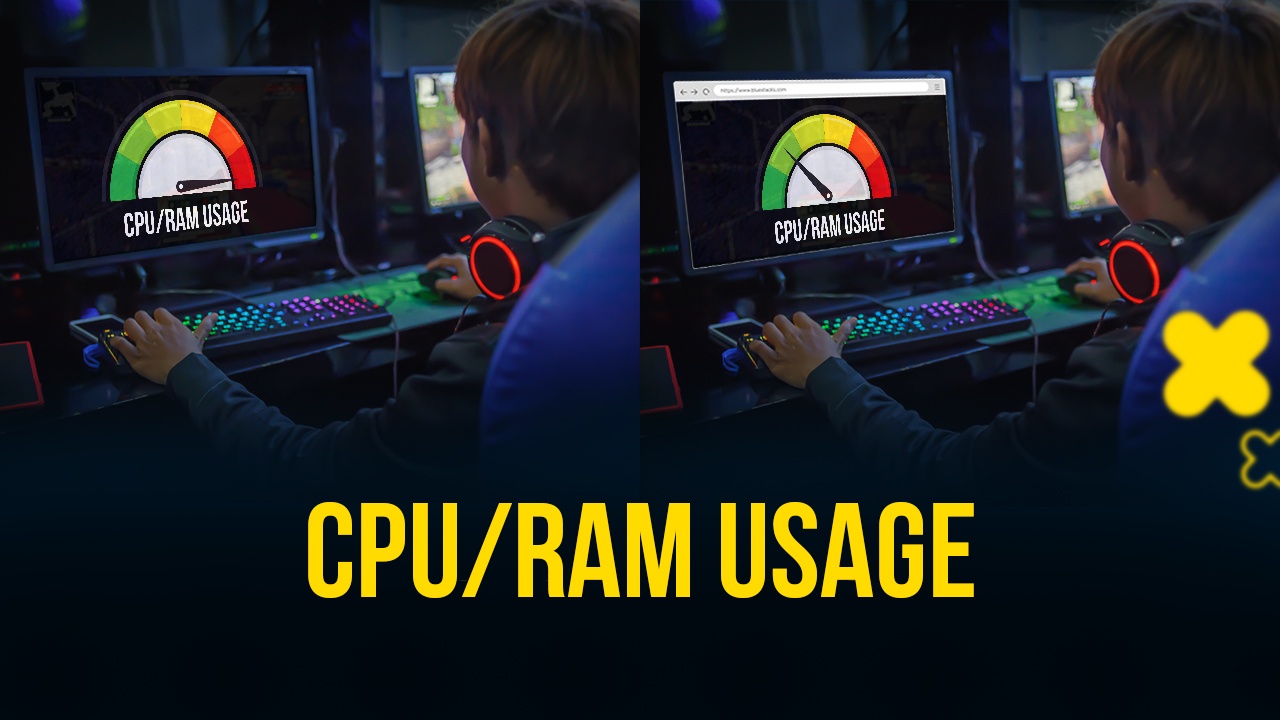 If you're playing locally on your PC or phone, you'd need to consider various aspects about your hardware specifications, including the amount of RAM, as well as the number of cores and frequencies of your CPU, which is something most users won't want to bother with. However, since you're not actually rendering or processing anything locally when playing on BlueStacks X, you can essentially enjoy any game with the best graphical and performance settings, regardless of your hardware, and without actually using as much RAM and CPU, compared to running the games locally.
Frame Rate and Performance
PC Gaming: Up to 60 FPS.
Cloud Gaming: Stable 60 FPS.
The idea of upgrading your PC hardware, or purchasing a better phone, for many gamers, is to get a much better experience with their games. In this sense, if playing locally, gamers will need to build their PCs and consider many variables in order to reach the coveted 60 FPS performance standard. And even then, whenever a new and more demanding game comes out, their current hardware might not be powerful enough, and they would have to settle with a sub-par experience.
On BlueStacks X, all games are run on cutting-edge hardware so that everyone can enjoy the best experience, regardless of the game. In this sense, while you need to make an extra effort to run games locally at up to 60 FPS, BlueStacks X guarantees a stable 60 FPS, regardless of the game in question.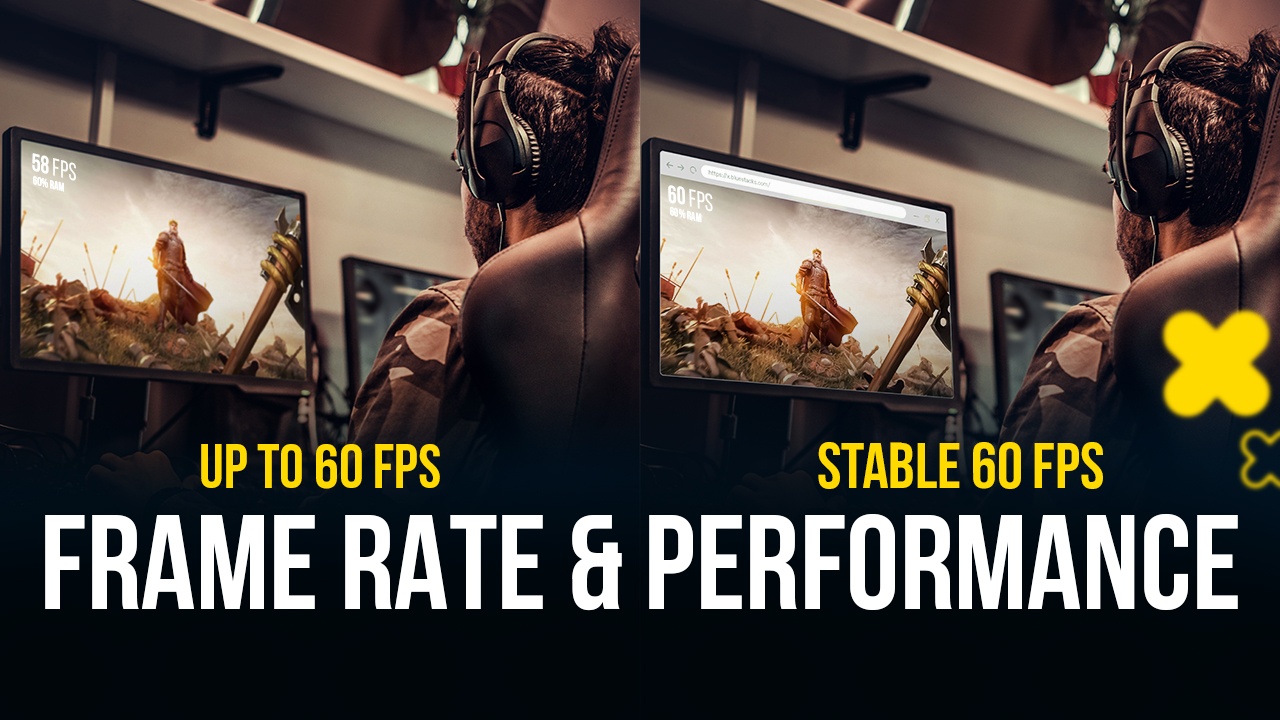 There are many benefits to playing your favorite mobile games on the cloud with BlueStacks X. What are your thoughts about our new cloud gaming platform? Leave us your comments in the section below!