BlueStacks Exclusives
Not able to Play Android Games on Windows 11? Just Download BlueStacks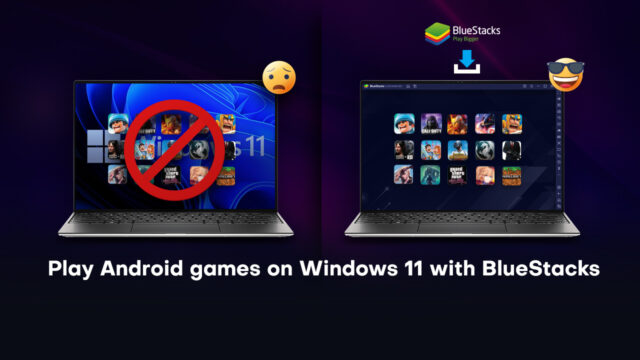 Despite all the features and upgrades that Windows 11 will bring to the users after they update this October 5, not everything will be peachy. Specifically, while most additions serve purposes that are immediately apparent, like Snap Layouts, DirectStorage and Auto HDR, to name a few, there are other services that will be running in the background, which might hamper the user's ability to perform certain tasks. Hyper-V is one of such tools that is expected to be enabled by default on Windows 11, going by the early test builds, which can severely restrict the possibility of running some programs, including Android app players. This means that the user might not be able to play Android games on their PC at all if they upgrade to Windows 11.
If you're a long-time Android gamer and frequently enjoy playing mobile games on PC in the current version of your OS, you might find that, in most cases, you won't be able to keep using them after upgrading to Windows 11. Fortunately, if this is the case, you'll be pleased to know that BlueStacks will be fully compatible with the new OS and can run flawlessly alongside Hyper-V.
If you update to Windows 11, and find that you aren't able to play android games anymore, then try BlueStacks; it's free and the installation takes only a few minutes , or better still, our cloud gaming platform Bluestacks X, after which you'll be enjoying your favorite mobile games, with the best performance and graphics, and with a ton of tools to enhance your experience.
Nevertheless, if you want to learn more about Hyper-V and how it can affect your Android gaming experience on PC, this article is for you.
What is Hyper-V?
In a nutshell, Hyper-V is Microsoft's proprietary hardware virtualization tech, which lets users run different virtual machines within Windows. In other words, this technology enables users to create and manage different operating systems and virtual computers, within the base operating system.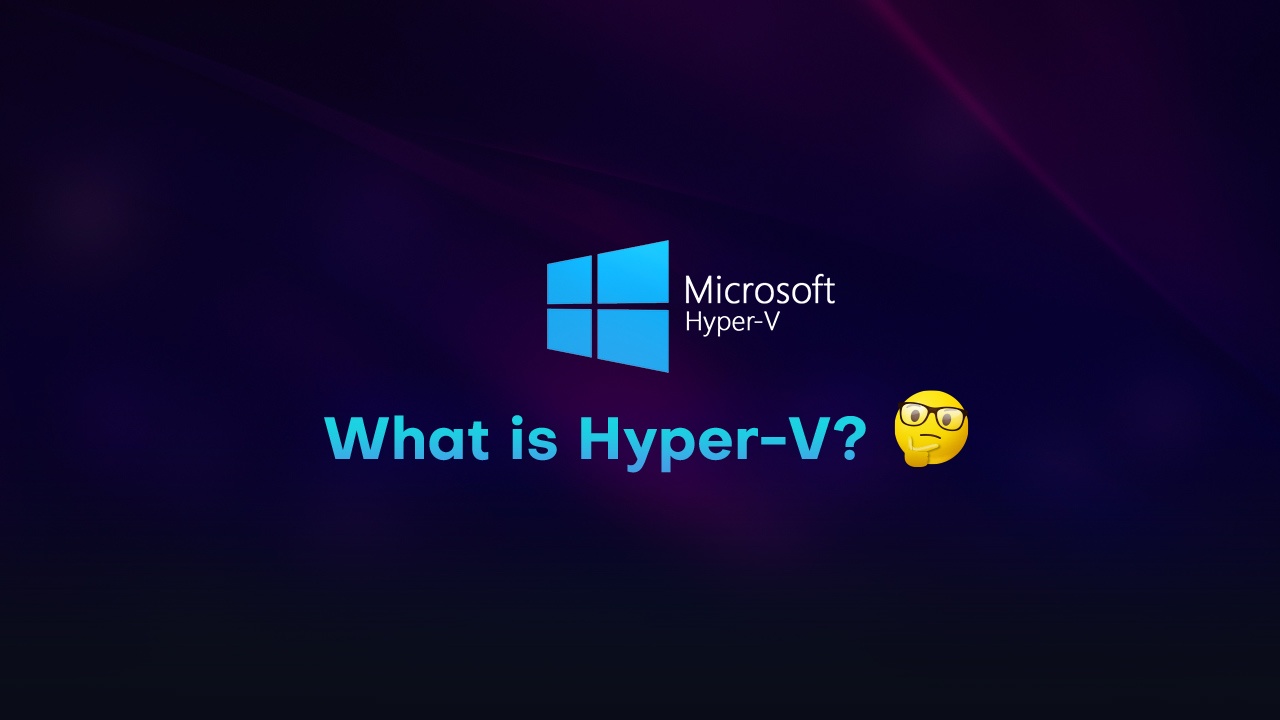 This tool is intended to give users higher flexibility when using their computers, especially for those who must work with virtual machines on a daily basis. However, the tradeoff is that for those who use the app players and other software that requires virtualization tech they will run into conflicts that, in most cases, will severely decrease the performance of the app in question, or block it outright from working.
How to Play Android Games and Avoid Hyper-V Issues on Windows 11
In Windows 11, as well as in those who are running the latest builds of Windows 10, these operating systems use Virtualization-based security (VBS) to isolate and protect memory regions from the OS. These regions are then used for running security solutions that protect the system from legacy vulnerabilities, like when running applications that have unmodernized code and prevent them from taking advantage of said vulnerabilities.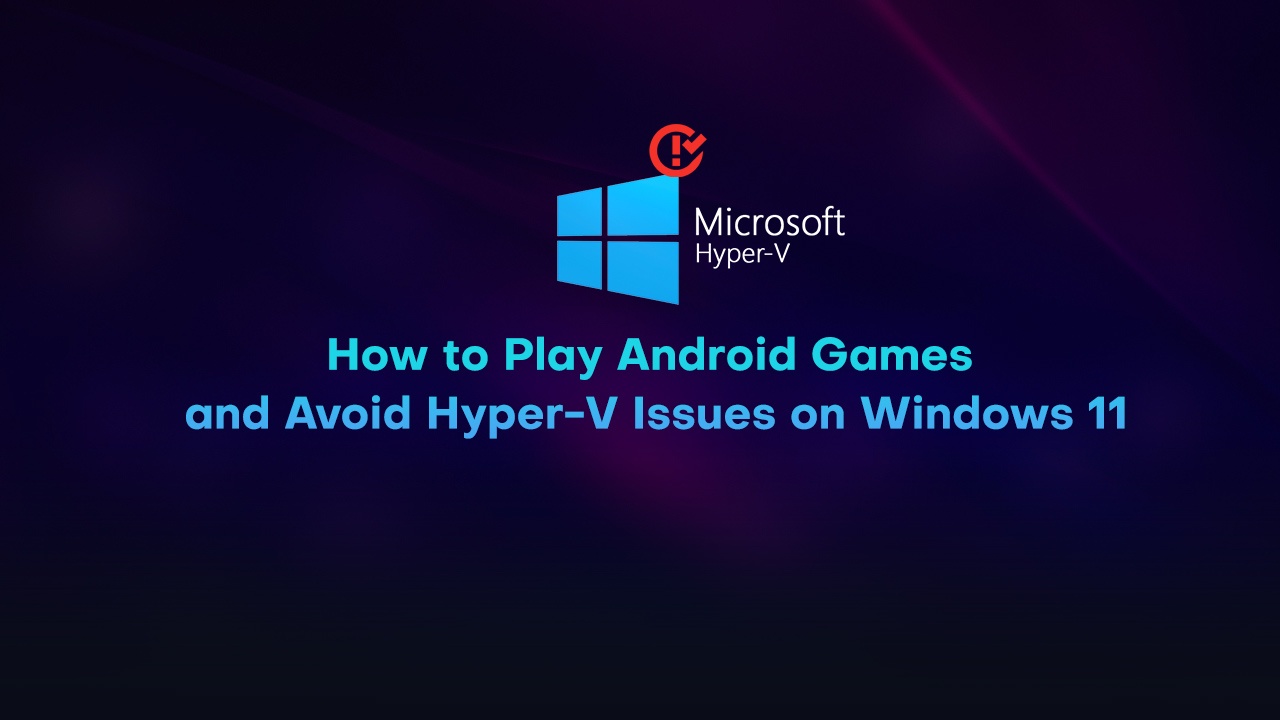 Now, while it's out of our field to say how apps could take advantage of these vulnerabilities, all we can say for now is that disabling Hyper-V sounds like a bad idea. Luckily, if you're looking to run your favorite mobile games on PC, all you need to do is use BlueStacks.
Advantages of BlueStacks and Bluestacks X for Playing Android Games on PC
Now, while the possibility of running alongside Hyper-V in Windows 11 is a definite game-changer for many users out there, this is far from being the only thing that BlueStacks has to offer when it comes to playing mobile games on your PC.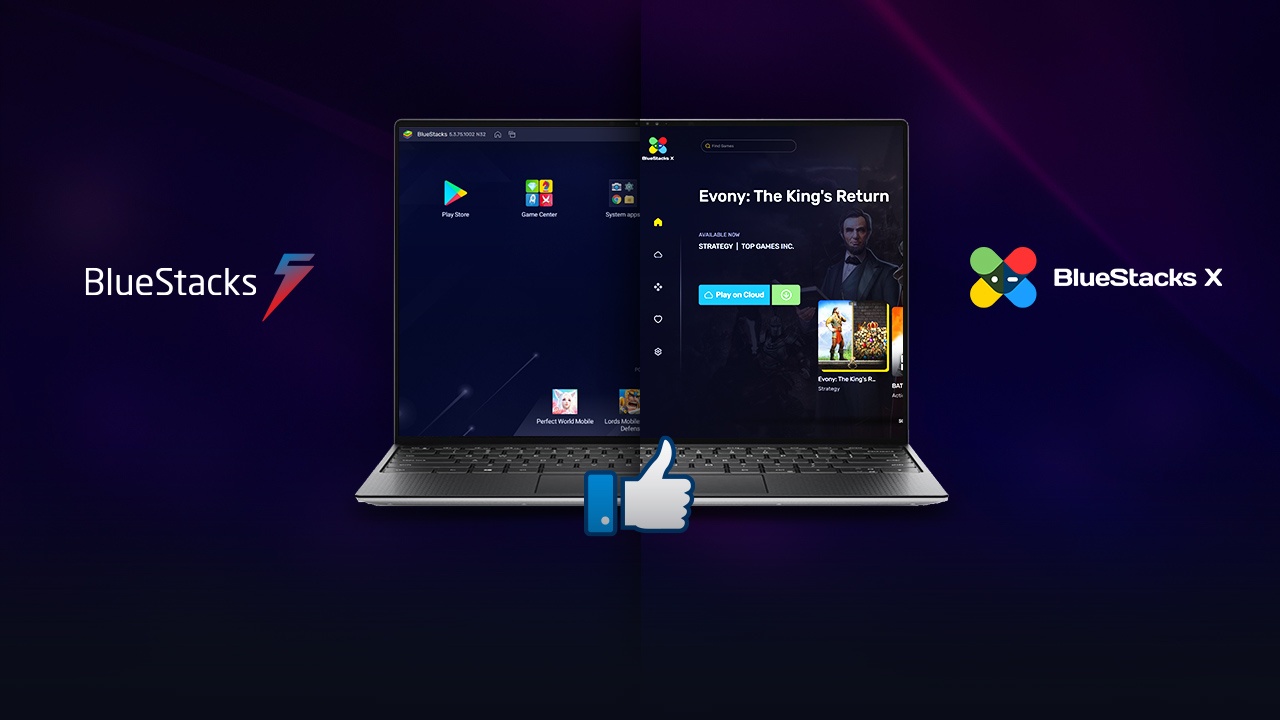 Starting with its performance, BlueStacks is much faster and powerful than even the most expensive phones on the market. This means that, as long as your computer fulfills the recommended requirements to run the app players (which are very accessible in this day and age), you'll have much, much better graphics and performance in your favorite games, not to mention that you'll also avoid any issues that can come from gaming on your phone, such as overheating, and battery drainage, playing on a small screen, among others.
Furthermore, BlueStacks offers a myriad of tools to further enhance the experience of the user. Some of these features include the Keymapping Tool, which lets you freely customize your keyboard and mouse controls, and also offers gamepad support for certain games; the Instance Manager, which lets you create multiple instances of BlueStacks so that you can play several games at the same time, or access the same game on multiple accounts, and the Macro Recorder, with which you can create macros to automate the most repetitive parts of your favorite mobile games.
One of the most notable BlueStacks features, which was added fairly recently, is the ability to create 64-bit instances using Android Pie, a more recent version of the Android OS. With this version, users can run games that were previously inaccessible, like Genshin Impact. And this is just barely scratching the surface when it comes to the advantages of playing mobile games on PC with BlueStacks.
However, you can take it a step further and use our cloud gaming platform Bluestacks X for an even more seamless experience. Apart from being able to run it on Windows 11, you get all the features of Bluestacks without the need to actually download the games or having powerful hardware to run the games at their best settings.
With that being said, If you're planning on upgrading to Windows 11 and want to continue playing Android games on PC, then BlueStacks and BlueStacks X are your best bet as it will let you play your games, without the need to compromise the security of your PC by disabling Hyper-V.