BlueStacks Exclusives
The New BlueStacks Smart Edge Scrolling Feature Will Redefine the Way You Play Rise of Kingdoms on PC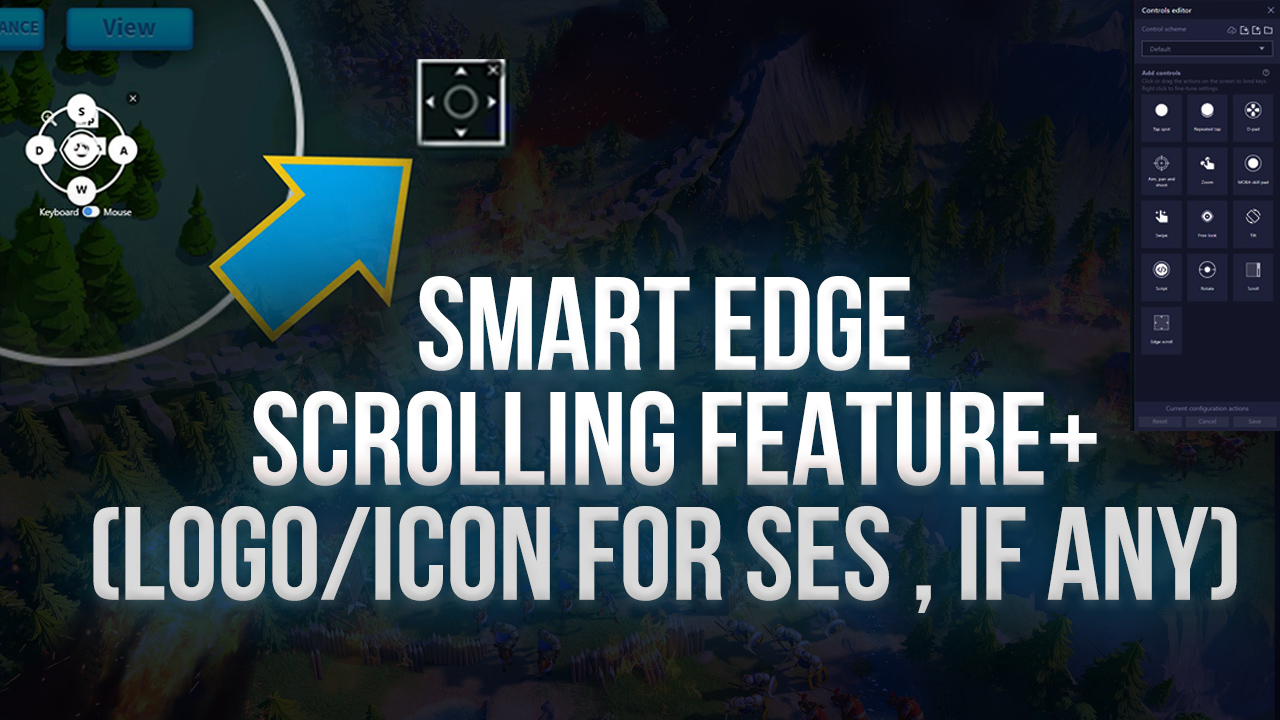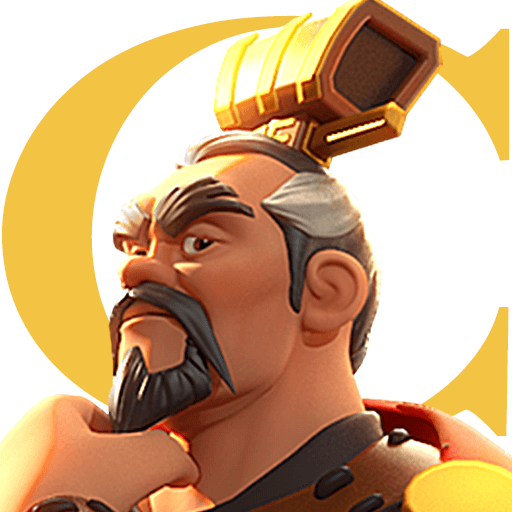 Here at BlueStacks, we're committed to improving the user's experience with their favorite mobile games as much as possible, to the point where it feels like playing on a completely different and superior platform. The way we aim to achieve this is by developing and maintaining our powerful Android app player, and constantly adding new features to help close the gap between mobile and console/PC games. Ultimately, our goal is to make playing these mobile games as good, or perhaps even better, than playing PC games.
The latest addition to our ever-growing repertoire of benefits is the Smart Edge Scrolling feature for your favorite strategy games. And in this article, we're going to tell you all about it.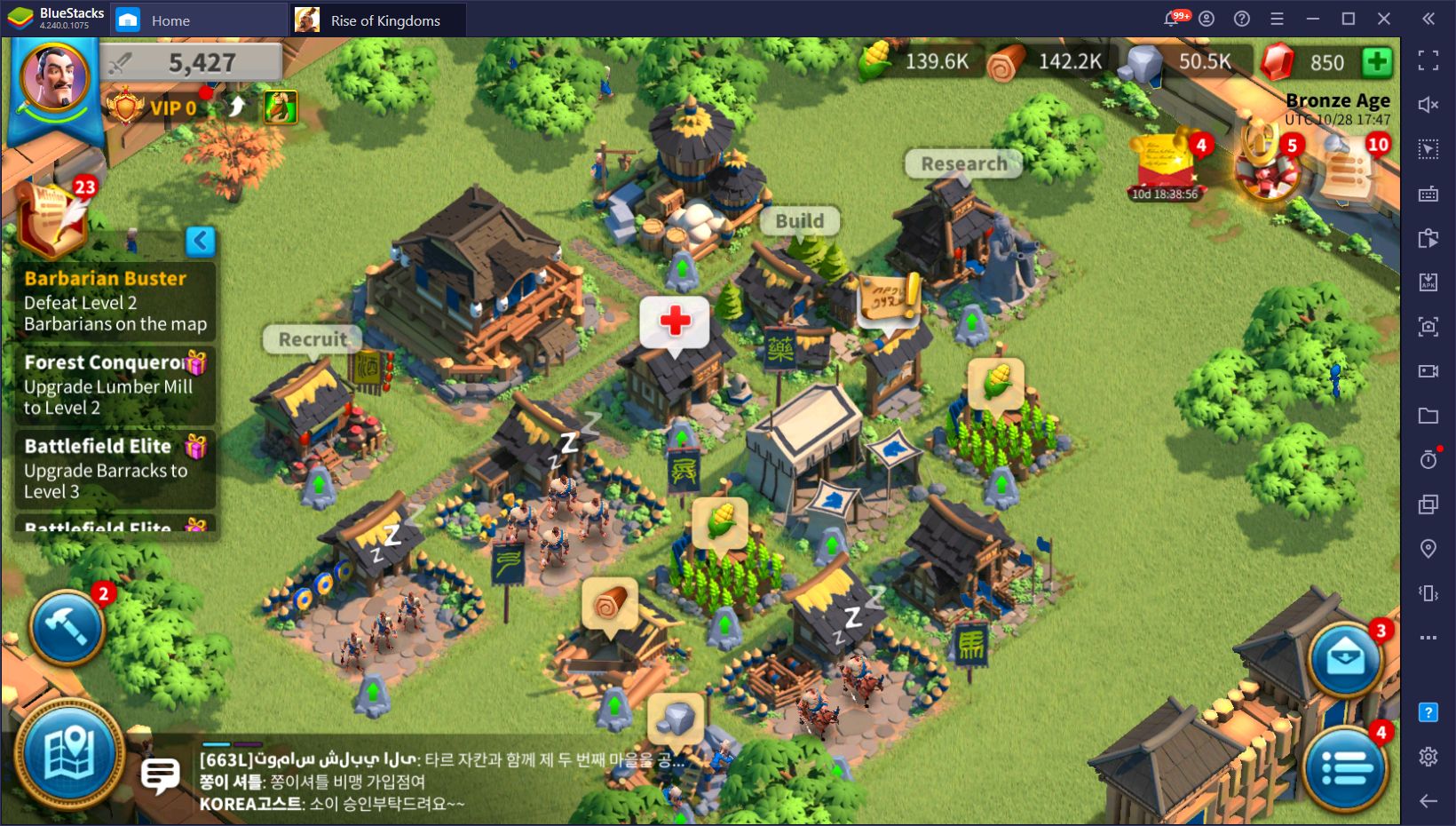 What is the Smart Edge Scrolling Feature?
In our efforts to improve user's experience when playing Rise of Kingdoms, we implemented the new Edge Scrolling feature to this game which, as its name implies, lets user pan the camera in their city screen simply by placing the mouse cursor on the edges of the screen.
This feature is meant to replicate the traditional camera controls shown in PC RTS games like Warcraft or Age of Empires, allowing the players to easily pan the camera around their cities and on the world map by simply placing the mouse cursor on the edges of the screen, instead of having to manually drag it around to get to your destination.
This feature is only available to those who are using BlueStacks version 4.210 or above. If you're already using this version, you'll gain instant access to the Smart Edge Scroll function retroactively, so there won't be any need to update.
How To Use The Smart Edge Scrolling Feature?
To access this new feature, you simply need to follow these simple steps:
Launch Rise of Kingdoms and wait for it to load into your town.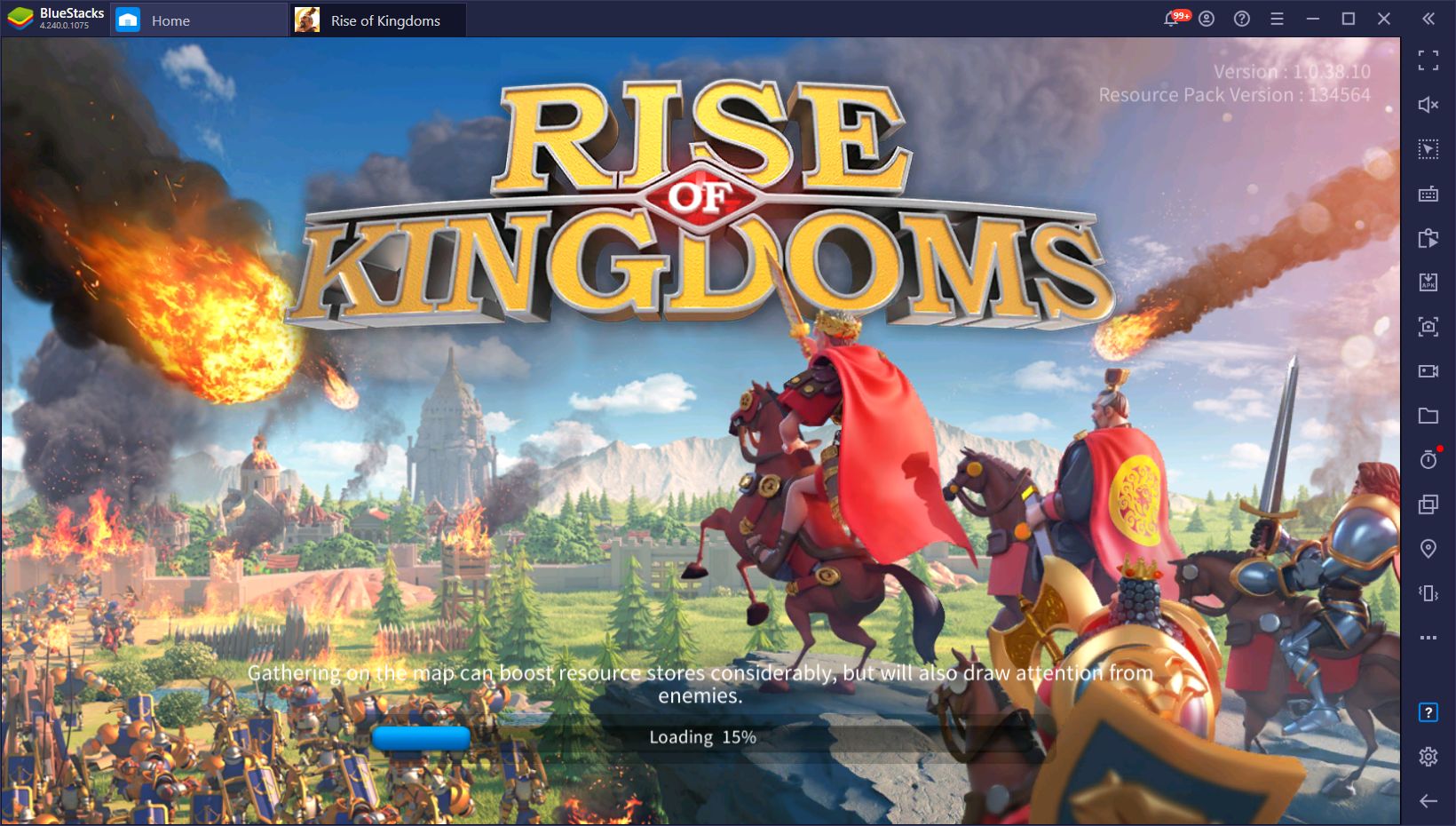 Once in your town, simply lock the cursor to your window by clicking on the correct button on your rightmost panel, or by pressing Ctrl + Shift + F8.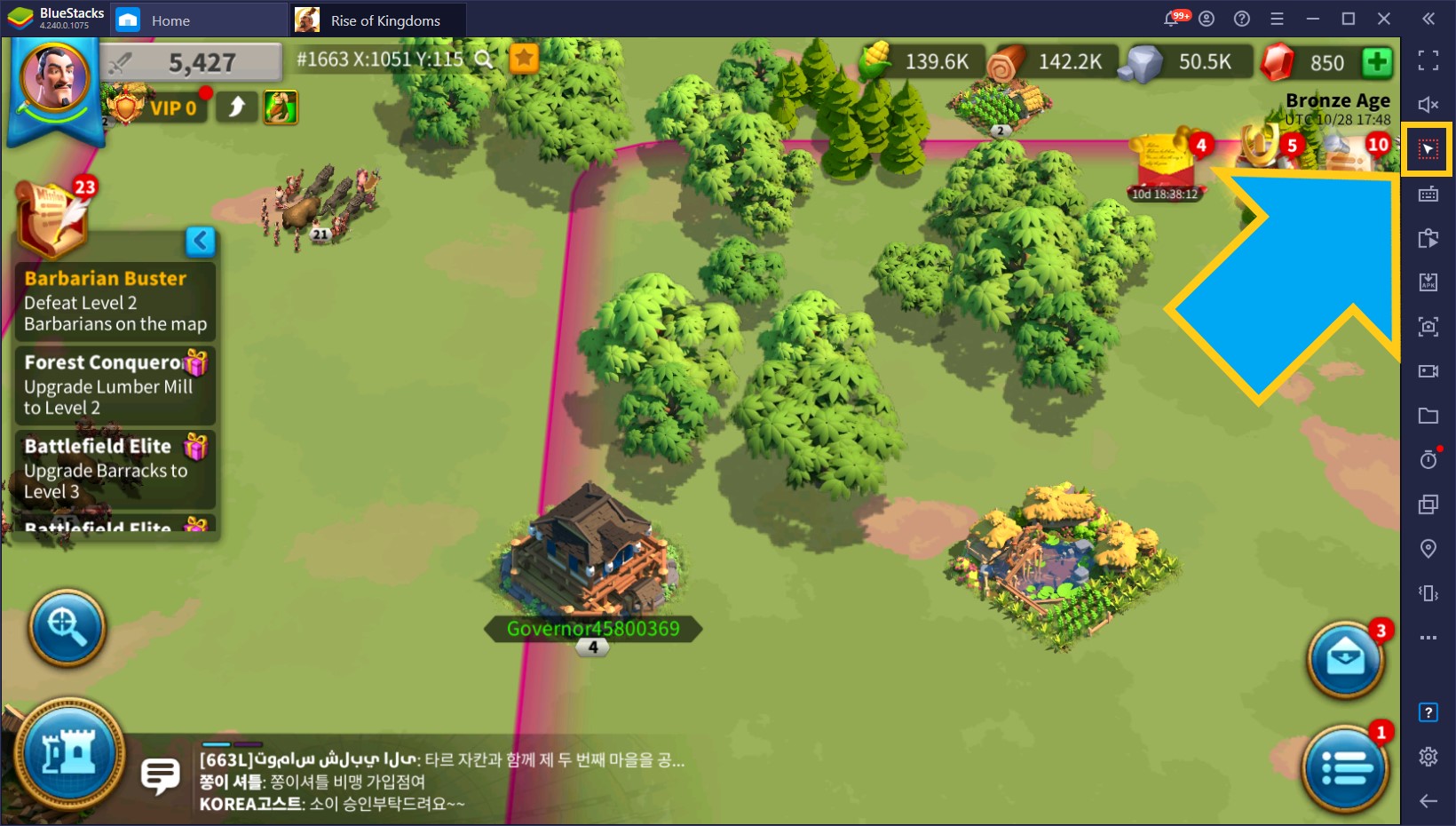 With your cursor locked to your window, you can move it to the edges to automatically scroll the camera in the desired direction.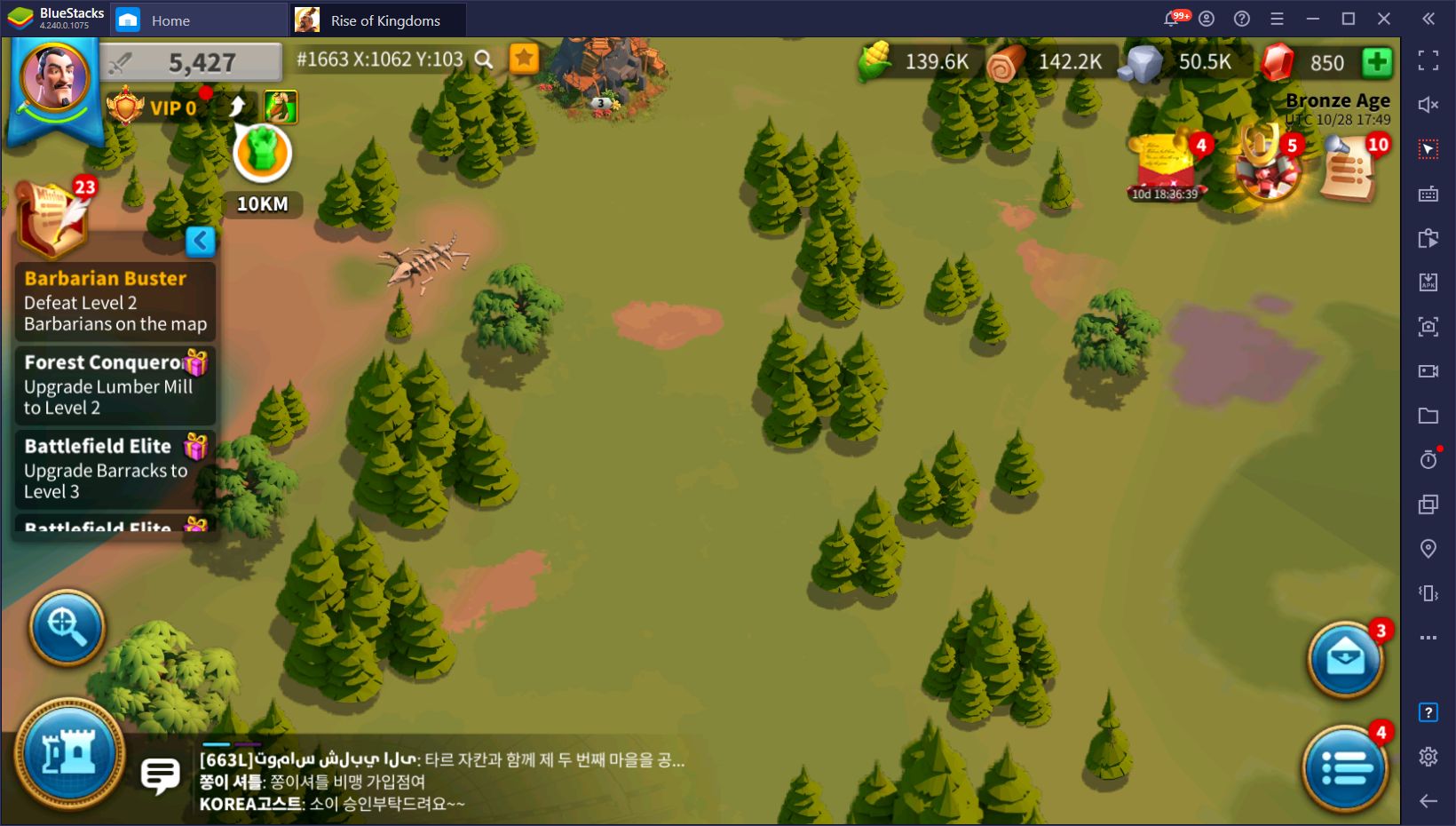 Keep in mind that this feature only works in windowed mode when the lock cursor function is active. Alternatively, you can also press F11 to go fullscreen, and the Edge Scrolling will activate automatically. However, if you're running a dual-monitor setup, you might still need to activate the lock cursor function even in fullscreen or your mouse might end up in your other monitors when trying to scroll the camera.
Customizing the Edge Scroll Settings
While the default config for the Edge Scrolling feature is good enough for most games, you might want to adjust the speed at which the camera scrolls. You can easily do this via the Keymapping Tool (Ctrl + Shift + A). Once you access this tool, you will see the new Edge Scroll widget placed in the center of your screen. When you right click on it, you'll be presented with its parameters screen, where you can freely adjust the settings to your liking.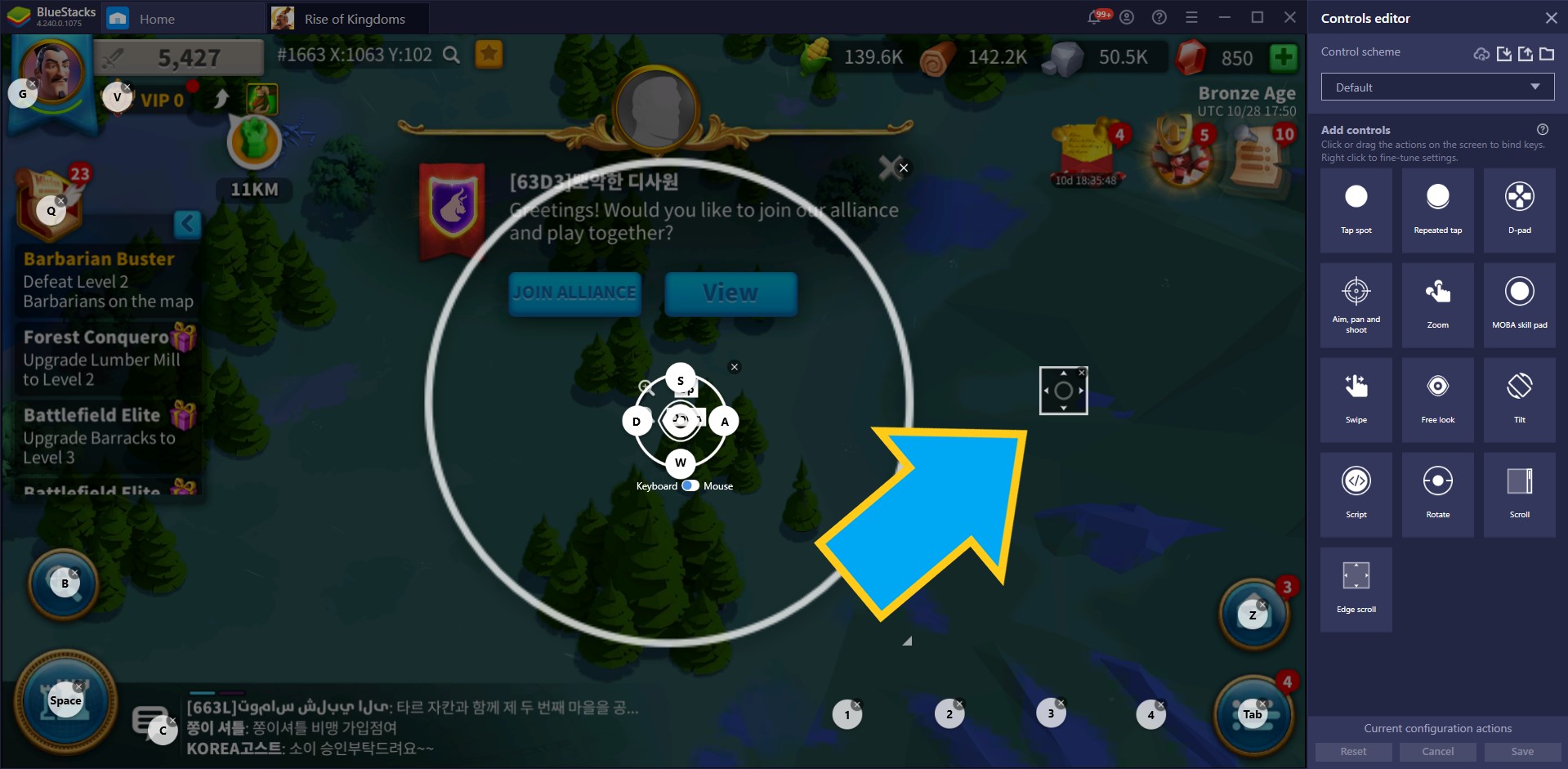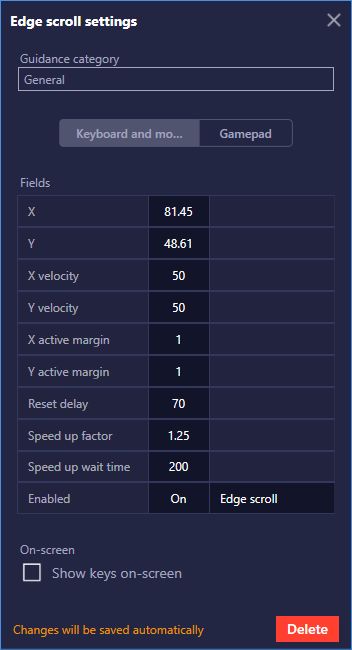 Have you already used the new Edge Scrolling feature for Rise of Kingdoms? We'd love to hear your thoughts and feedback as these are vital for improving our product even further.