BlueStacks Exclusives
Rise of Kingdoms Trivia: More Reasons to Play on PC with BlueStacks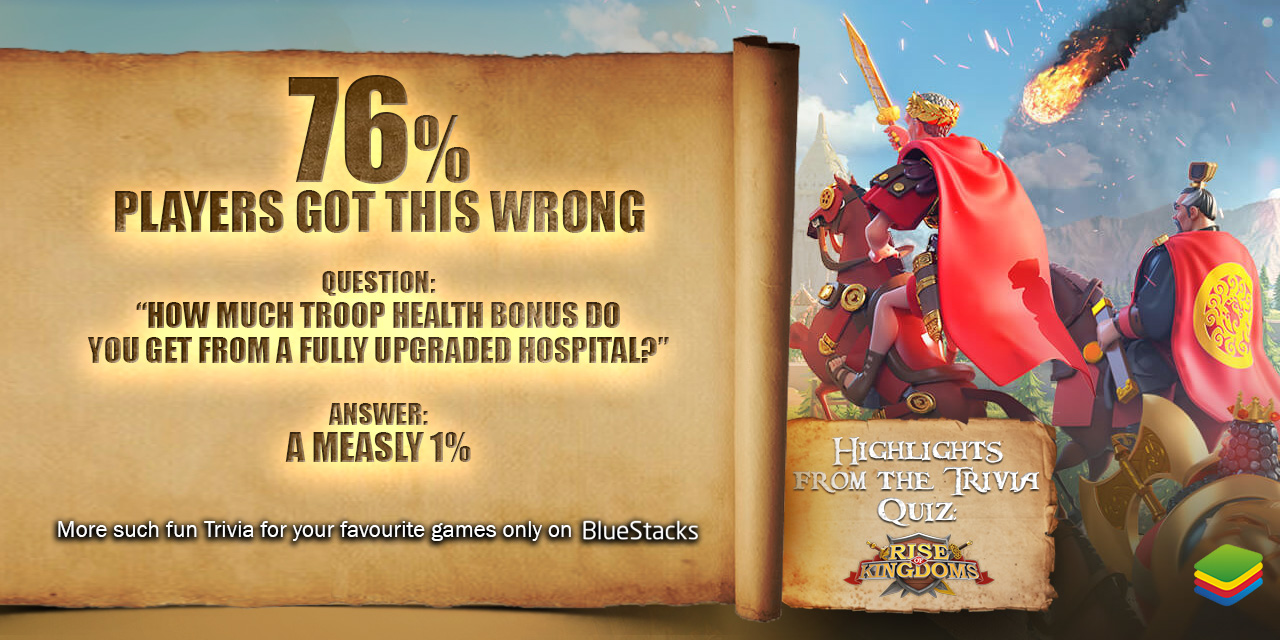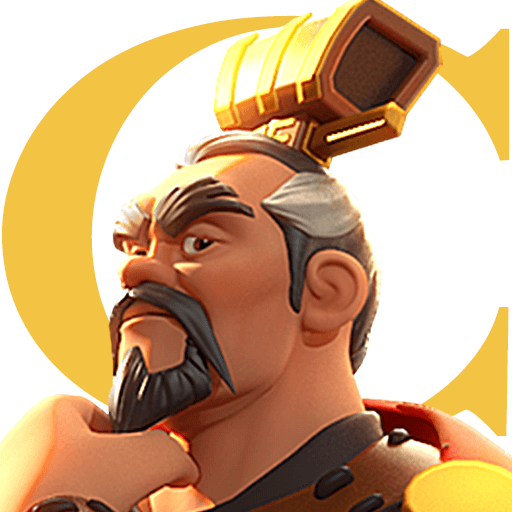 In recent months, our users who have played their favorite games on BlueStacks have come across a surprise: a weekly trivia event about their favorite games. These short quizzes allow you to have fun and test your knowledge about your favorite games. We enjoy preparing them too. But there is one more thing we like as much as preparing the trivia: Reading the answers! Sometimes the questions that we think are very easy are among the most wrong answered questions. And sometimes the questions that we think are too hard to crack are answered correctly by a majority of the participants! We wanted to share this data with you so you can have fun too.
We ran weekly Trivia quizzes for Rise of Kingdoms over the last month and if you have been playing the game on PC with BlueStacks, you surely would've come across them.
Do not worry if you haven't been able to participate so far, it's a recurring event with a new quiz added every week, so all you have to do is, login to BlueStacks, play your game and while you do that, you'll also have a chance to participate in the Trivia Quiz.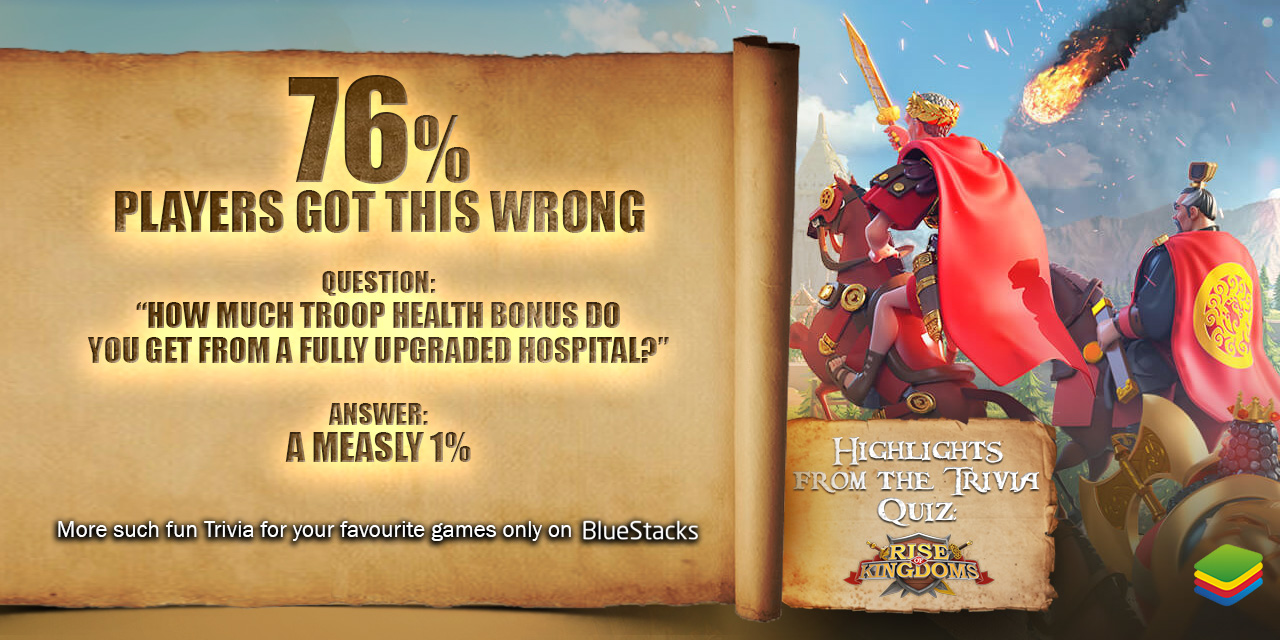 Let's start with one of the questions where the participants surprised us with their answers because we thought that no one would know this easily. To access this data, you need to switch between multiple game screens and, frankly, if you are not specifically searching, you are not even aware of the existence of such data. In other words, it is not information that you may notice easily or need to use while playing the game: You have to look for it specifically. Despite this, 24% of the respondents answered the question correctly.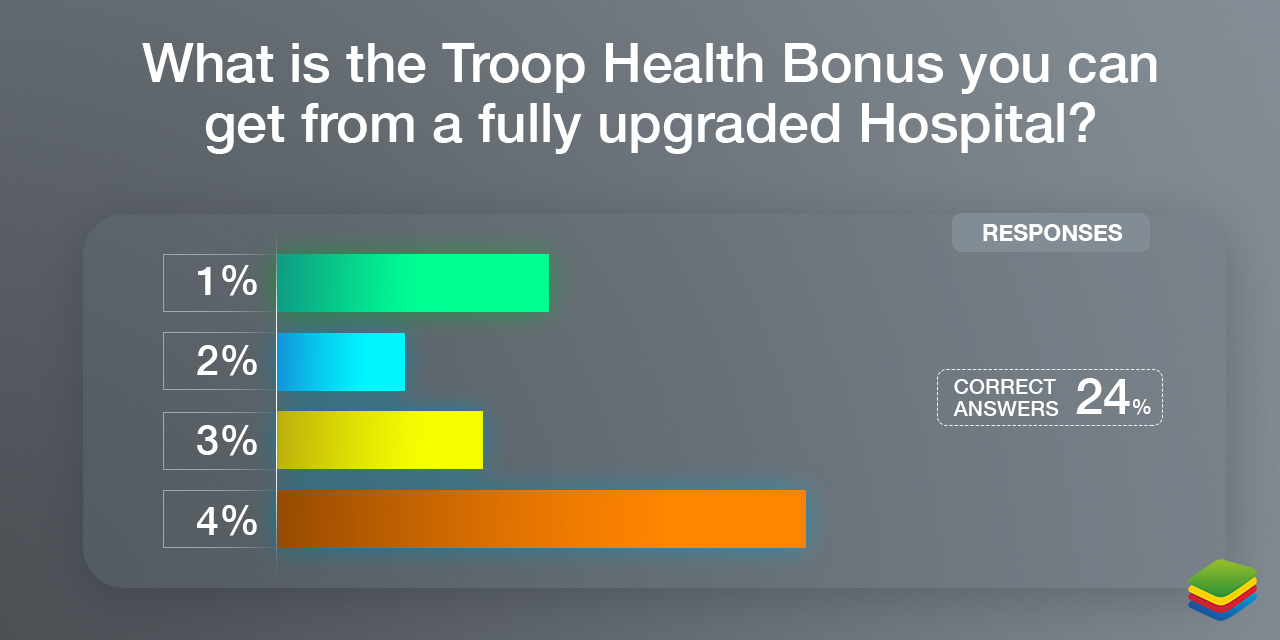 This is surprising. Here's why. Check the question below: In a question like this, we expect the correct answers to be high because it is possible to guess the answer through reasoning even if there is no information: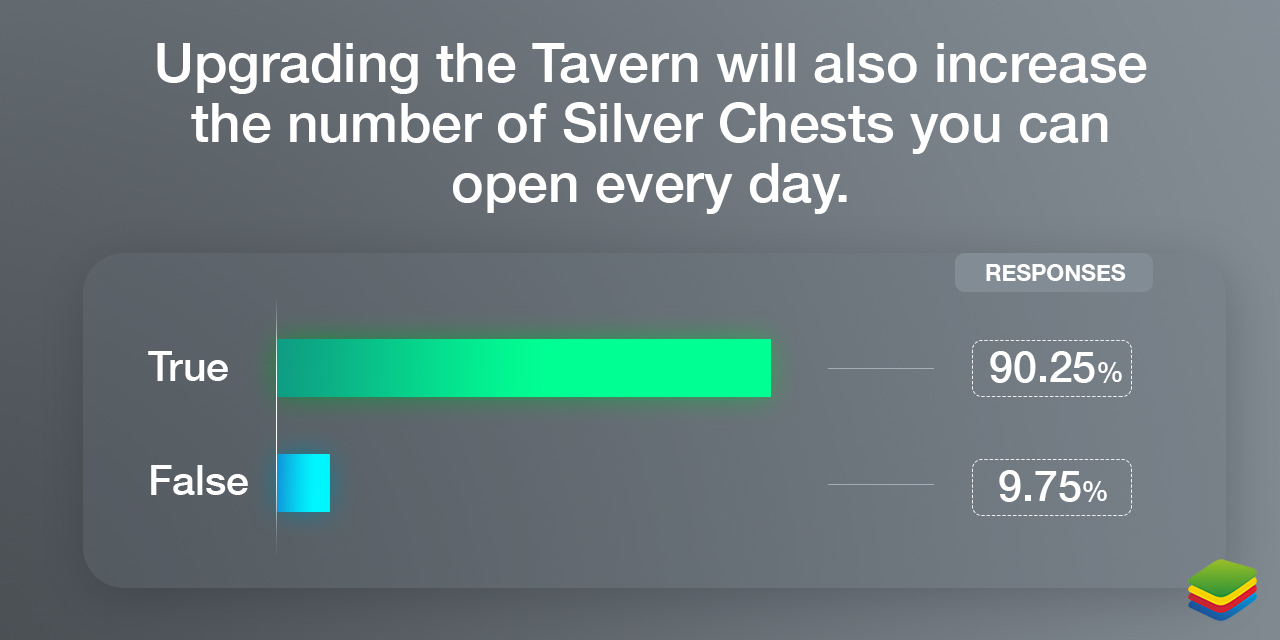 It is perfectly normal that 89% of the respondents answered correctly, because it is easy to predict the answer.
However, the fact that too many people know the bonus obtained from a fully upgraded building surprised us. Speaking of being surprised, both of these questions have quite interesting data: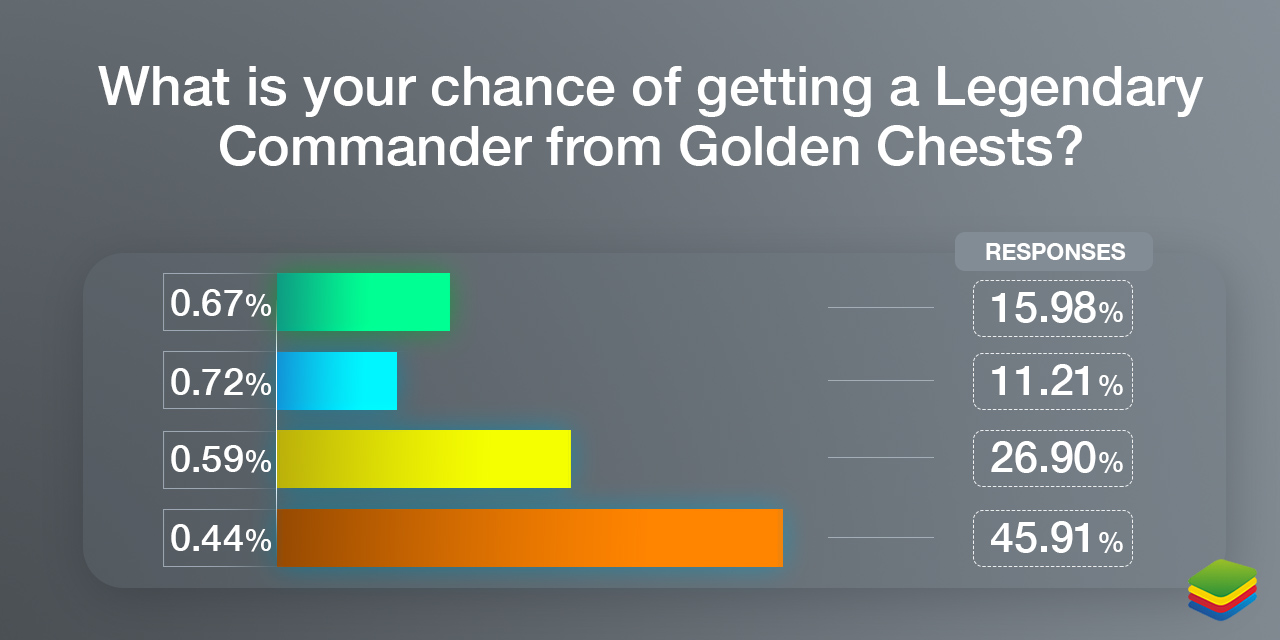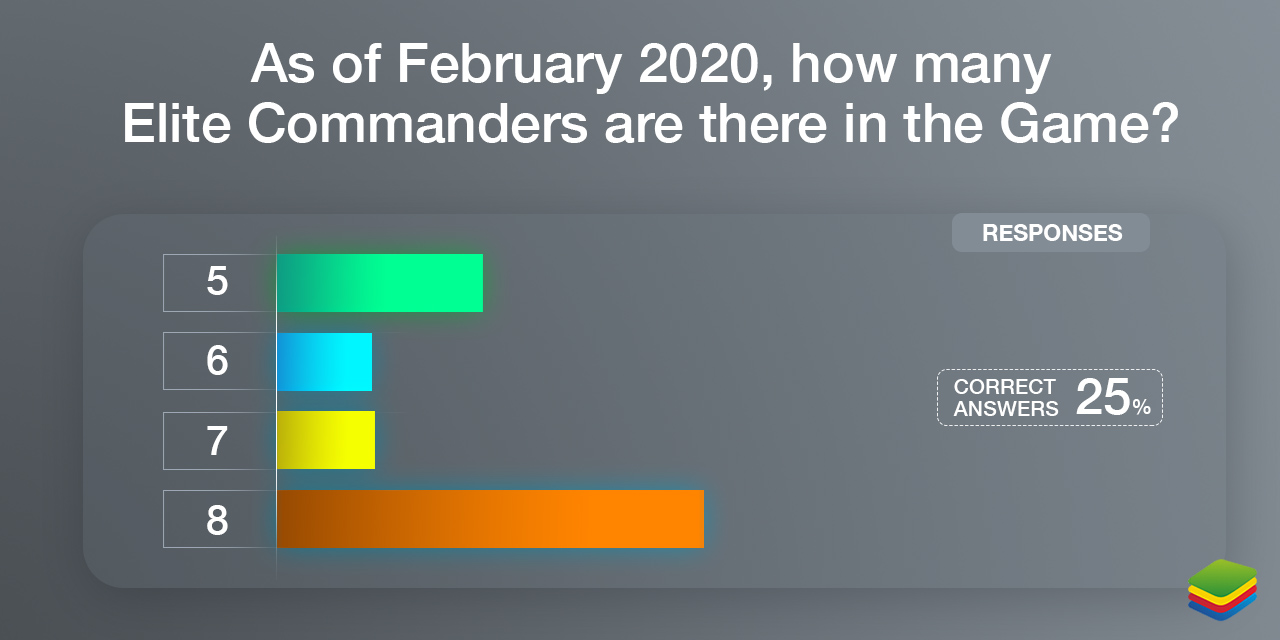 You can guess why the first question surprised us: This is again very technical information and it is very difficult to find, unless you are specifically looking for it. (For understandable reasons, games do not advertise such data.) But 27% of the participants still managed to give the correct answer. In the second question, the surprising thing is the sheer number of wrong answers. The vast majority of respondents preferred the answer "8", whereas we thought that the rate of those who answered correctly would be much higher.
You can see the total rates of right and wrong answers given to the questions in this exam in the following images: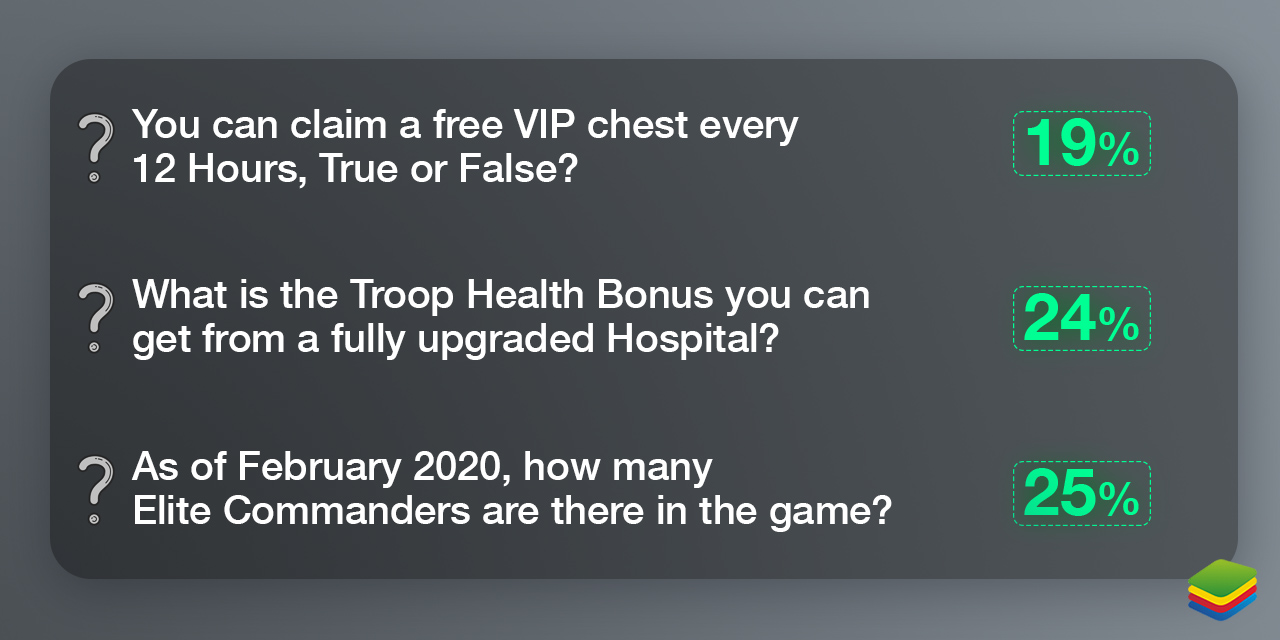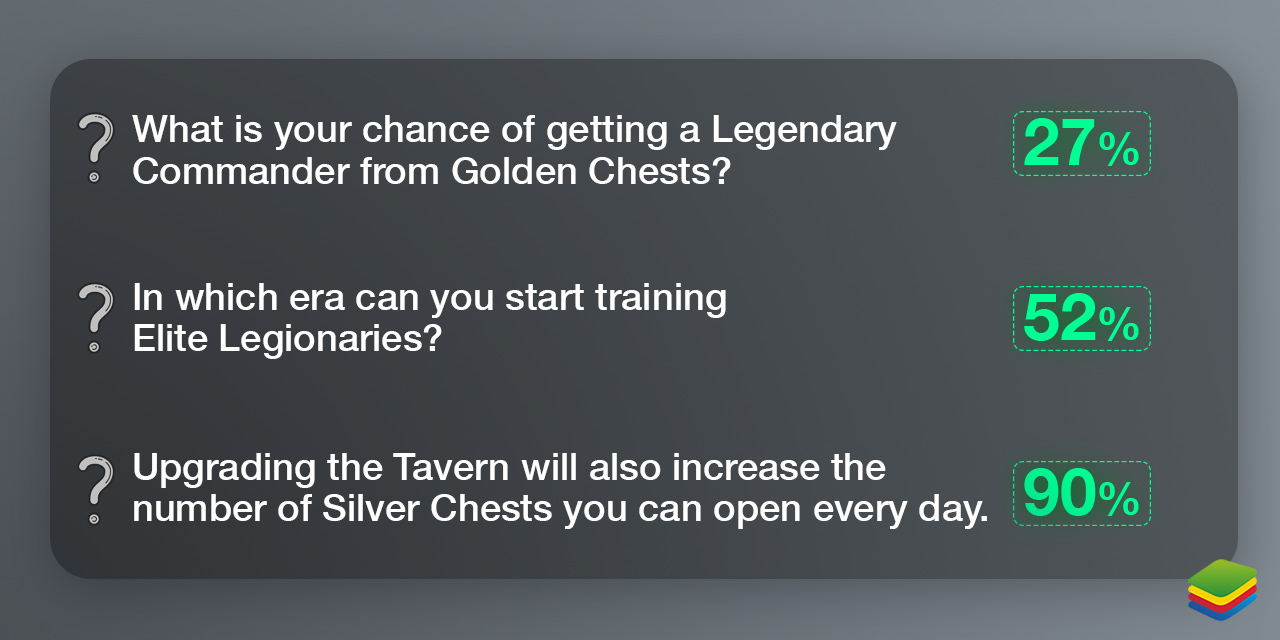 What do you think about this data? Do they match your answers? Are you one of the participants that surprised us? Let us know what you think about both this data and our game trivia: We always enjoy hearing from you. We plan to continue our trivia, so feel free to let us know if there is a game you'd like to see more Trivia events for. See you on BlueStacks!