BlueStacks Roundups
App Weekender: 18 new Android apps & games you should download (Week 21)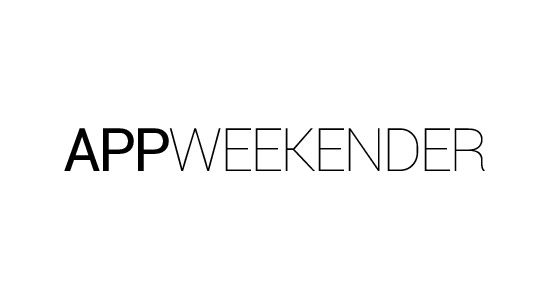 Here are a new batch of new Android apps and games you should download on your smartphone, tablet and or laptop using BlueStacks. These are some of the gems from our queue this past week so we haven't thoroughly reviewed them yet but they look enticing enough to try… let us know what you think of the new apps in the comments below. Have an app to recommend? Tell us about it!
Try on PC:
GANGFORT is a pixel art action game to run, jump and shoot 'em up in either single or multiplayer gaming modes. Price: $2.49
Golf Drop is super simple to play yet insanely difficult to master. Tap the screen to make the ball jump but it must land on patches of the green. It's an endless downward vertical game to see how far you can go!
Cracked Mind is an eerie 3D horror adventure with mysterious explore the room traits. Free, $1.50
Pokémon TCG Online is the ultimate game to play, collect and trade cards with friends or play against them and others online. Unlock cards and decks to build the a unique deck.
BEAM the laser to the receiver. Simple? Well… you must beam through or off obstacles in this puzzler to aim at the goal in each level.
Zen Blocks is a cube puzzler to match 4 or more like colors to remove the group and gain more movies.
Battleborn Tap is a tapping RPG game to unlock heroes, upgrade weapons skills, and abilities for the best bouts.
Assassin's Creed Identity is the first of the franchise to hit Android… does it live up to the console counterpart?
Try on Smartphones & Tablets:
LEO Privacy is an app locker that's been around for some time. They report over 100 million installs; the app locker includes harassment blocker, lost & found, speed booster, intruder photo alert in addition to core application locking.
Toolwiz Photos is a photo editor app that gives you nearly the full power of Photoshop in your hand. Give it a try!
Molus Gems Party is the perfect game for any event. Put your design together before others do it. Compete local on one device- play and pass style for up to 18 people.
ALIVE Video Editor & Filmmaker is a cool new app to add effects and animations to your pics & videos. Make them come alive and share!
Collage+ is an easy to use collage maker. Create from tons of pre-made styles and themes. Add stickers, text, and share your results.
Cameringo+ Effects Camera shows filters in real-time as you snap the flick versus editing later. There are tons of cool features to try out here.
With City Transit App you should never miss a bus again! There are currently 66 city supported with real-time arrival predictions.
Madges allows you to create your own unique badges and share. This is a humorous one that'll have your friends wondering what app you're using.
Atmosphere: Relaxing Sounds features many soothing tunes to help with sleep, meditation, yoga, relieve stress, etc.
EyeCons is a rush against the timer to match as many stylized icons as possible.