BlueStacks Roundups
App Weekender: 20 new Android apps & games you should download (Week 20)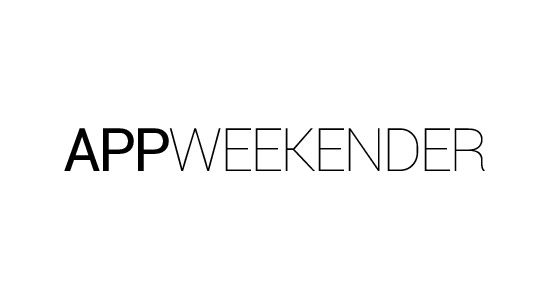 We're back with 20 new Android apps and games you should download on your smartphone, tablet and even PC using BlueStacks. These are some of the gems from our queue this past week so we haven't thoroughly reviewed them yet but they look enticing enough to try… let us know what you think of the new apps in the comments below. Have an app to recommend? Tell us about it!
Try on PC:
Star Knight is a quest for a brave knight to rescue the princess. The lead villain has taken away the sun, the world is dark and your hero must traverse treacherous terrain in a side-scrolling jump & slash adventure to restore peace. The graphics are simply beautiful. Read our in-depth review as you'll definitely want to download this game. (On sale $0.99)
SimplePlanes empowers the creative to construct aircraft and test fly in simulation. The airplane designer feature is totally flexible and allows you to bring most any plane configuration to life. The simulator allows for more than test flights but challenges such a dodging missile strikes, race courses, landing on aircraft carriers and more. Price: $4.99
Fold the World is a paper folding adventure book transformed into intriguing mobile puzzle games. Uncover hidden paths and discover exciting plot twists in this mystical title.
Pathfinder Adventures, adopted from Paizo Inc.'s Pathfinder Adventure Card Game, this mobile RPG card game centers around players cooperatively battling monsters & villains, acquiring new feats, items, weapons and allies. (Note this game is suggested only for tablets, however, try on the larger screen of your PC with BlueStacks!)
illi jumps his way through a strange world where gravity follows him. It's an adventure puzzler to explore ever-challenging levels collecting crystals making gravity-defying jumps.
Super Phantom Cat is a 2D retro platformer with almost psychedelic colors playing as a super cat tasked to follow an adventurous child through Phantom World. Pounce on the heads of monsters, toss fireballs and use other power-ups gained to make your way through the challenges.
Maestria is an enchanting game with beautiful artwork as if it were from a dream. The goal is simple… ring the bells in correct order. Can you do so in 160 levels?
Reverse into a vertical endless Flappy Bird-like game to dodge obstacles, however, the twist is that at random… time is reversed. Think you can master it?
Asteroid Bash is an ode to nostalgic arcade games to dodge and shoot space asteroids. See how long you can go in this endless game.
Tank Insurgent 3D trapped behind enemies a lone tank must battle others to earn cash for upgrades and additional tankers.
Try on Smartphones & Tablets:
B!Side is a number puzzle game to combine blocks of positive and negative numbers to get horizontal or vertical groups with the sum equal to 0.
MevoLife is a fitness social community that offers exercise tips, fitness tracking, nutrition facts, healthy recipes and more.
NetX offers a set of network discovery tools plus more highly detailed reports most tech-heads would value.
Tasty Recipes features daily new recipes, cookbook instructions, HD photos of meals, fridge roulette of surprise recipes, the ability to search by ingredients and more.
Simply Good Food TV features cooking video shows from chefs like Gordon Ramsay, Jamie Oliver, Paul Hollywood, Nigella Lawson, James Martin and more.
IntelliFolder is a smart folder app that "knows" and shows your favorite apps. Just drop it on your home screen and it places your frequently used apps in the bucket.
Robomate+ is India's largest video platform of lectures to help students prepare for: JEE Main, JEE Advanced, CA CPT, MBA, CAT, CMAT, CET, Board Exams such as CBSE, ICSE, SSC (Class 9 and Class 10), HSC Commerce and HSC Science.
Blocky Rider is an endless traffic racing game with retro 8-bit style graphics. Unlock power-ups and new cars in this arcade game.
QUGO Chat goes beyond texting with emojis and stickers- but features animated 3D avatars you can customize in expressing your emotions.
Progress Photos is like fitness enthusiast app meets Instagram. A fitness social community to post and share progress of health goals & gains.