BlueStacks Roundups
App Weekender: 20 new Android apps & games you should download (Week 25)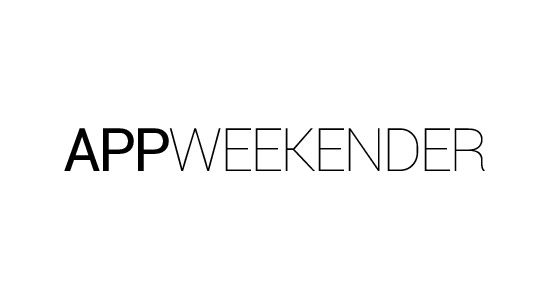 My apologies for missing a few weeks of the Weekender due to E3! Hope you caught the coverage and video wrap up. In this roundup of new Android apps & games we've including many that can be played on smartphones, tablets and PC via BlueStacks. Take your time and get to downloading. These are some of the gems from our queue these past few weeks so we haven't thoroughly reviewed them yet but they look enticing enough to try… let us know what you think of the new apps in the comments below. Have an app to recommend? Tell us about it!
Try on PC:
StarFly is an endless stellar game to control two stars simultaneously whirling through a galactic vortex dodging blocky obstacles. Things get insanely fast-paced or slow depending on the sparks you collect. Train in single-player or race real-time online in multiplayer mode. How long can you survive?
Vanishing Floor gameplay is the essence of it's name. It is a fast-paced retro jumper where you hop across platforms that show you for a brief second, then disappear making for some tricky gaming. Can you handle the mental dexterity of this caper and go the farthest?
_PRISM is a visually stunning journey through a microcosmic galaxy. Touch shapes and patterns to unfold sacred geometry and reach the ethereal soul. Each level is a push and pull of cinematic design, mythology, and intuitive touch exploration. (Price: $2.99)
Laser Shards takes familiar games we've reviewed like Laserbreak to the next level. Reflect, refract and split laser beams to solve challenges in this physics-based puzzle game. Can you solve all intriguing puzzles?
Crusaders of the Lost Idols is a strategy game of creating formations from a band of heroes to battle monsters. Collect gold from killing foes to level-up and unlock new character abilities.
Delugional test your wits in a hand drawn puzzle game. The goal is to get the water flowing successfully by digging a channel to guide the floodwaters to your fields. Raise mountains to protect your dwellings.
SPACE HULK is a 3D turn based strategy game from the popular Warhammer 40,000 board game. Experience the dark labyrinth of a Space Hulk as never before. (Sale $14.99, Normally $19.99)
In Frantic Shooter you spray aliens to save the galaxy. It's a fast-paced action arcade game with easy slide controls and powerful weapons among 15 unique characters.
Galcon 2: Galactic Conquest is a demolition derby yet in space! It's a fast-paced multiplayer strategy game to send swarms of ships from planet to planet to conquer the galaxy.
Space Rush 3D is an endless space shooter. You are an elite pilot, your advanced space ship can maneuver through asteroid fields, shoot enemies with powerful blaster cannons, and activate shields for protection against missiles and energy barriers.
Race2Survive is a top-down aerial view of a car zipping lane-to-lane in traffic, collecting coins while dodging obstacles to see how far you can go.
Try on Smartphones & Tablets:
NordVPN makes it easy to secure your internet browsing via VPN encryption. The app and service offers a global network of VPN servers to connect to. There are many benefits of using VPN's past security such as bypassing geographically blocked content.
Try Spam Call and SMS Blocker to stop unwanted call and text message spam. There is an assortment of features such as; blacklisting/whitelisting, schedule blocking, International call blocking, voicemail blocking, backup/restore and more.
In MinerJump, Moon miners are trapped between barrows and it's your job to help them up the shaft to freedom. Of course there are a wealth of obstacles in your way. Avoid these carts, use power-ups and see how far you can go!
Smart Kit 360 is absolutely loaded- with more than 30 tools features for the smartphone including; Cache Cleaner, RAM Booster, Translator, Heart Rate Monitor, Compass, Metronome, Altimeter, Speedometer, and much more.
Footej Camera is a simple, distraction free camera app. It comes with a few perks such as; manual ISO & Shutter Speed control (if supported by device), focus and exposure from different areas (if supported by device), utilizes Android's camera 2 API (on devices that supports the API), Animated GIFs, Video slow motion recording and more.
Retro Brick Game Emulator brings back the nostalgia of old-school games. The thematic is even a blast from the past. Play simple 4-bit games like; Snake, Digger, Bomber, Pong, Tanks and various versions of Tetris.
In Full-Fill Puzzle you fill all the empty boxes with the blue ones though you cannot make changes once clicked. More importantly, the red boxes affect each level differently as well as solving approach!
SnapiFX Photo Editor allows you to bring creativity to your photos with effects, frames, stickers plus draw on pics.
Balance Ball Drive is a tilt control game to place the ball in the right places, avoiding the holes in which the ball can fall.
Enjoying these app recommendations? There's plenty more you can try here!