BlueStacks Roundups
Best Android Games to Play on PC in 2021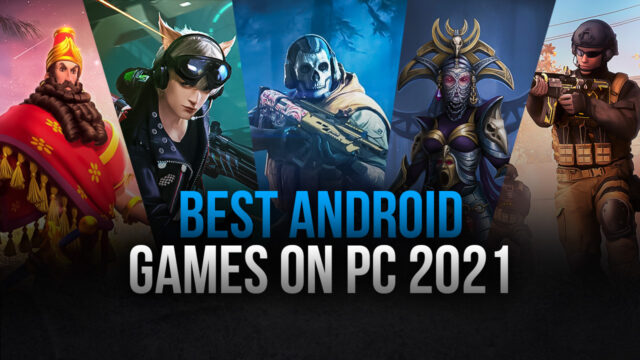 The gaming world has evolved at a fast pace, and various games have raised the bar in numerous genres. As a gamer, you want to enjoy them all, but that's an uphill task, to say the least. To make it easier for you, we have compiled an enthralling list of some of the best Android games you can play in 2021. You get to play games belonging to different genres, and this way, your choice becomes easier. Here's how it goes:
1. Among Us (Price: Free)
Multiplayer games are a lot of fun. Among Us by Innersloth LLC is one such game you must give a try. The game needs a minimum of four players (you can increase it up to ten) to start. It's a battle between the crewmates and the impostors. The gameplay requires the crewmates to either eject all the imposters or complete all the tasks. And if they do, they're handed the victory for that round.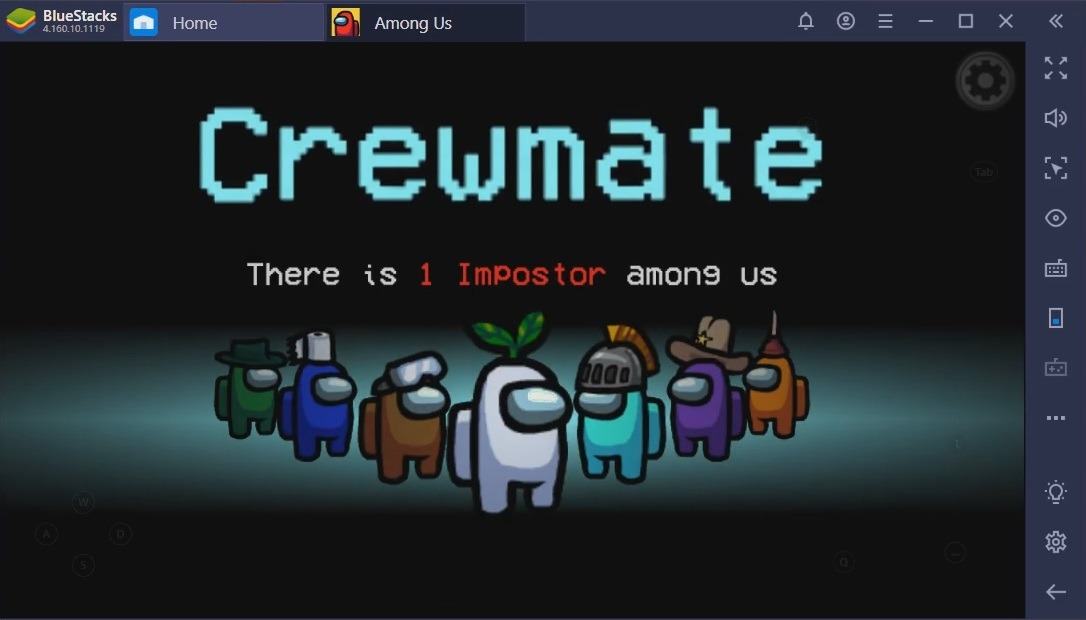 The imposters, on the other hand, try to kill the crewmates. They win when the number of crewmates becomes equal to them. Crewmates have the option to call emergency meetings if they find someone suspicious of being an impostor, and they can eliminate the player by plurality vote. Try Among Us on PC using the BlueStacks Android emulator and have a fun time with your gaming buddies on a bigger screen.
2. Free Fire (Price: Free)
Battle royale games offer a fantastic mix of numerous gameplays that include survival, combat, strategies, and more. In Garena Free Fire, fifty players land on a remote island and have the discretion to choose any location on the map. The goal is to secure sufficient supplies that comprise weapons, ammo-nation, medications, etc.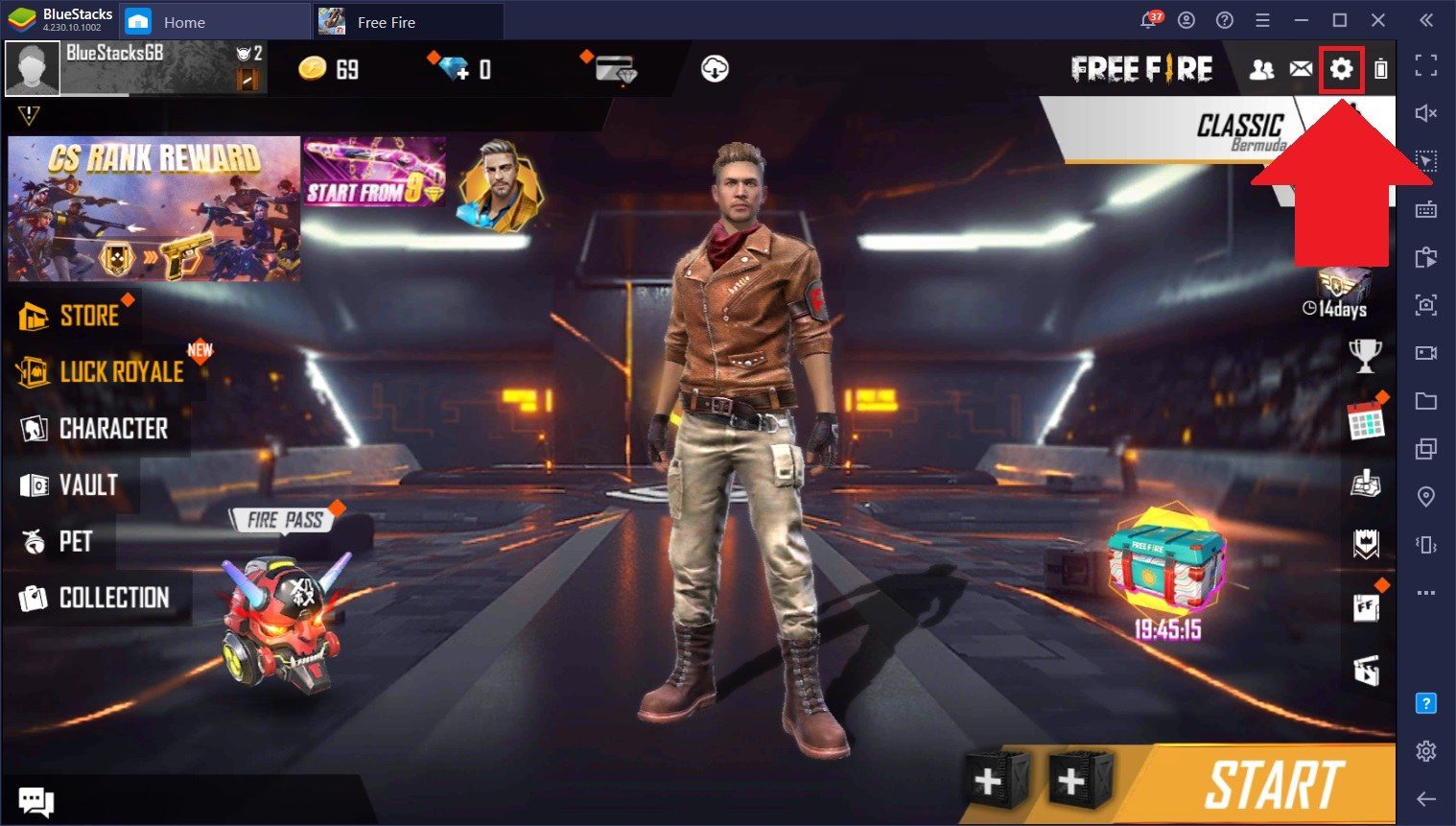 The safe zone continues to shrink over time, which leads to increased warfare and continuous action. The game has solo and squad modes, and the last man or team standing wins the match and achieves the coveted "Booyah." Hide in the grass, camp in buildings, or go all guns blazing in this action-packed battle royale game. Play Free Fire on PC using BlueStacks and use its Macros feature to record a combination and recall it with a single keystroke.
3. Rise of Kingdoms (Price: Free)
Rise of Kingdoms puts you in the shoes of a governor, and your task is to build an exceptional city. It's one of the best real-time strategy game that features eleven unique civilizations, hardcore battles, and everything else that an awesome game should have. The game boasts of more than twenty heroes, each having a unique set of powers and limitations.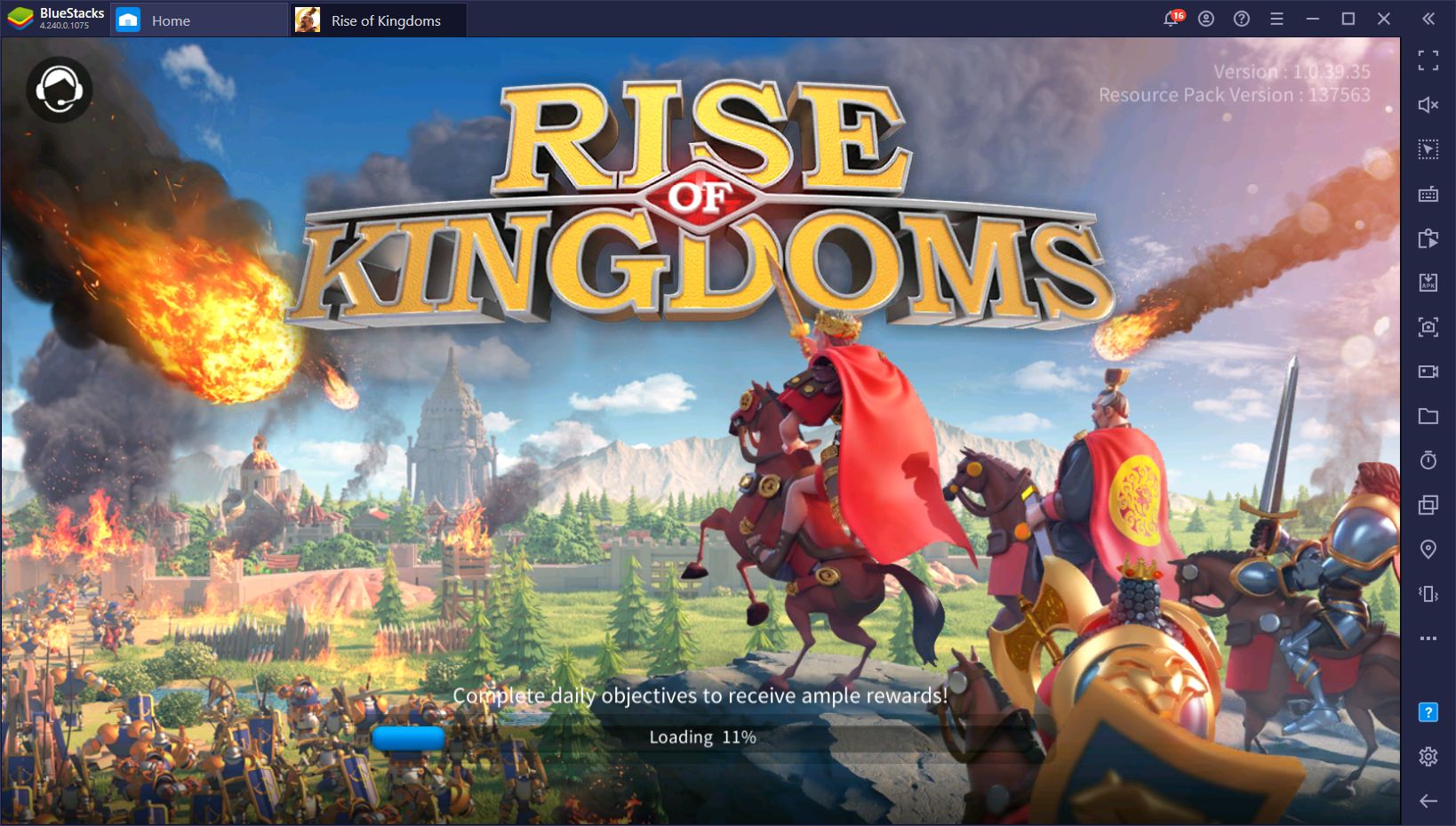 Collect resources like food, wood, etc., scattered all over the map as these would come in handy when you build structures, train your troops, etc. You can also enjoy its Player Vs. Player and Expedition mode to add more flavors to your gaming hours. Your commander would lead the troops in the battle, and you can use his powers to squash your enemies. Download and play Rise of Kingdoms on your PC using the BlueStacks app player to have a lag-free gaming experience.
4. State of Survival (Price: Free)
The ravenous undead creatures with malicious intentions have overtaken our planet and they intend on making every single living organism into a zombie. State of Survival has a post-apocalyptic setting, and you try to regain the Earth from the zombies through gradual expansion.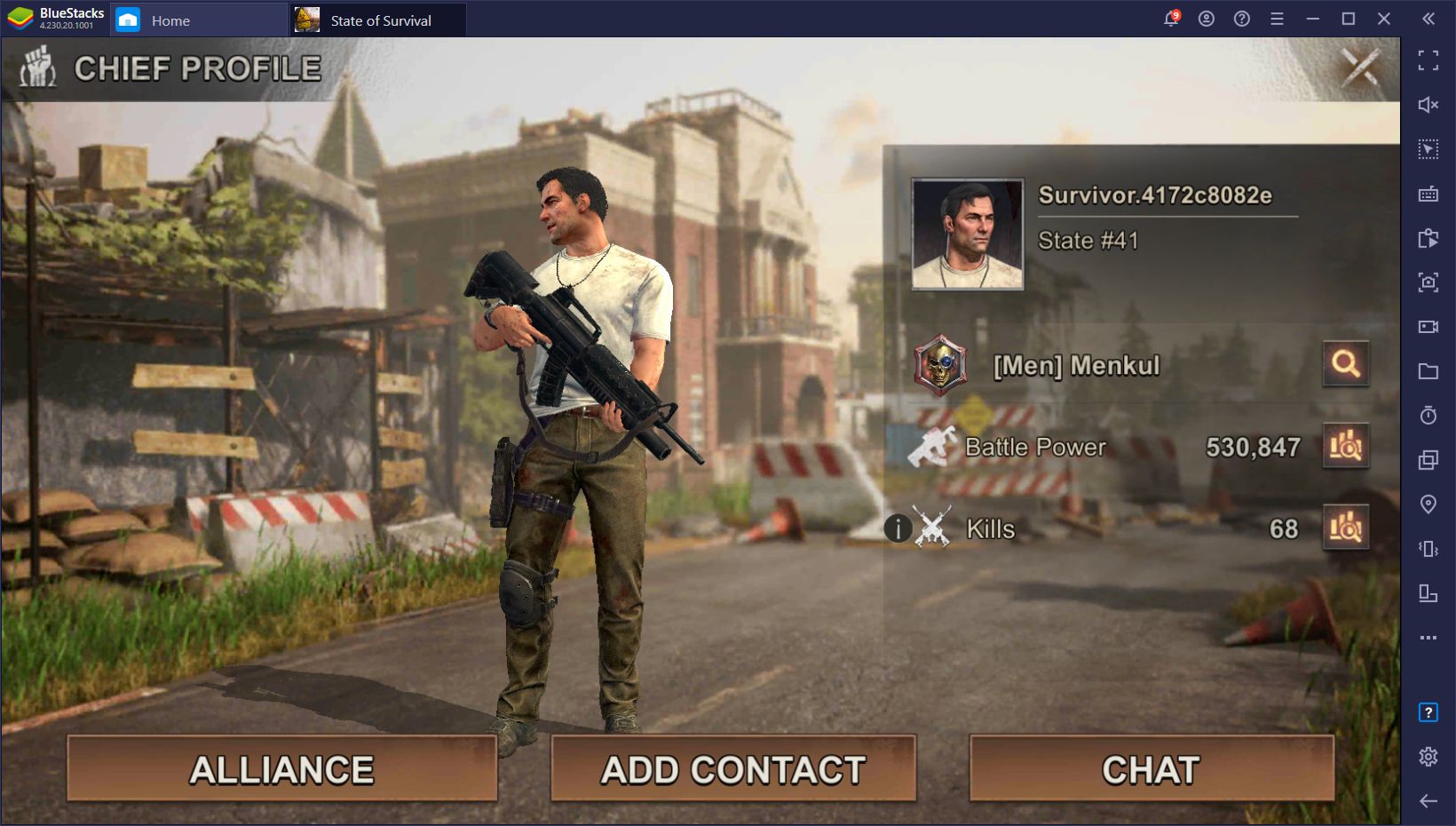 Strategies help you collect resources like food, gas, iron, and more. You can also play its multiplayer version and play alongside other players of the game to form formidable alliances. Upgrade your heroes to make them more powerful and continue to wipe out hordes of zombies to become the world's savior. The fun gets even better when you play State of Survival on PC with the BlueStacks emulator that comes with a hassle-free autosave feature.
5. Call of Duty: Mobile (Price: Free)
Call of Duty is the most talked-about franchise in the combat gaming world. With its mobile version, the fun doesn't lower one bit. You can play insane 100 player battle royale matches as a solo participant or in squads of five players. Call of Duty: Mobile also features one of the best TDM (team deathmatch) modes among all other games of this genre. The game also retains several maps of its best editions like the Modern Warfare and Black Ops.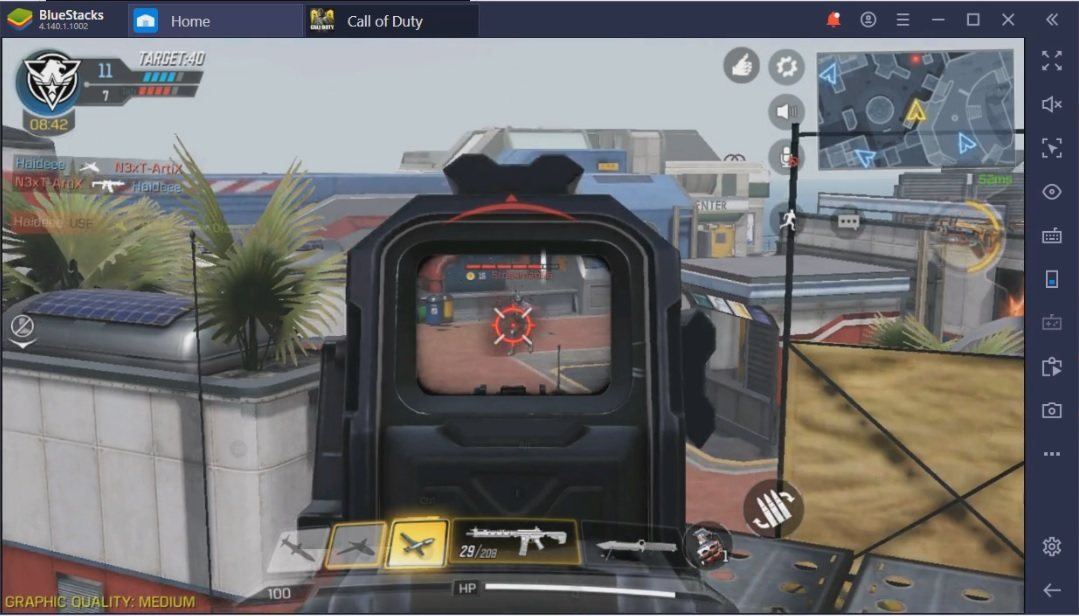 Your goal is to land in a safe area, collect as many supplies as possible, and go for the kill with proper planning. Team communication is made easy through voice chat, and you also have access to quick chats to mark enemies and supplies. There's a lot to discover in this game, and the only way to do it is by playing it. Download Call of Duty: Mobile for PC and play with BlueStacks to earn BlueStacks points that you can use to obtain exciting game rewards.
6. King of Avalon (Price: Free)
King of Avalon is much more than just a conquest game. You have dragons, heroes, etc., in your offensive arsenal. You can use emblems of different grades to upgrade your dragon and unleash it on your enemies to cause severe demolition. You try to defend the city you built at all times by training your army and forming alliances with players who'll come to your aid.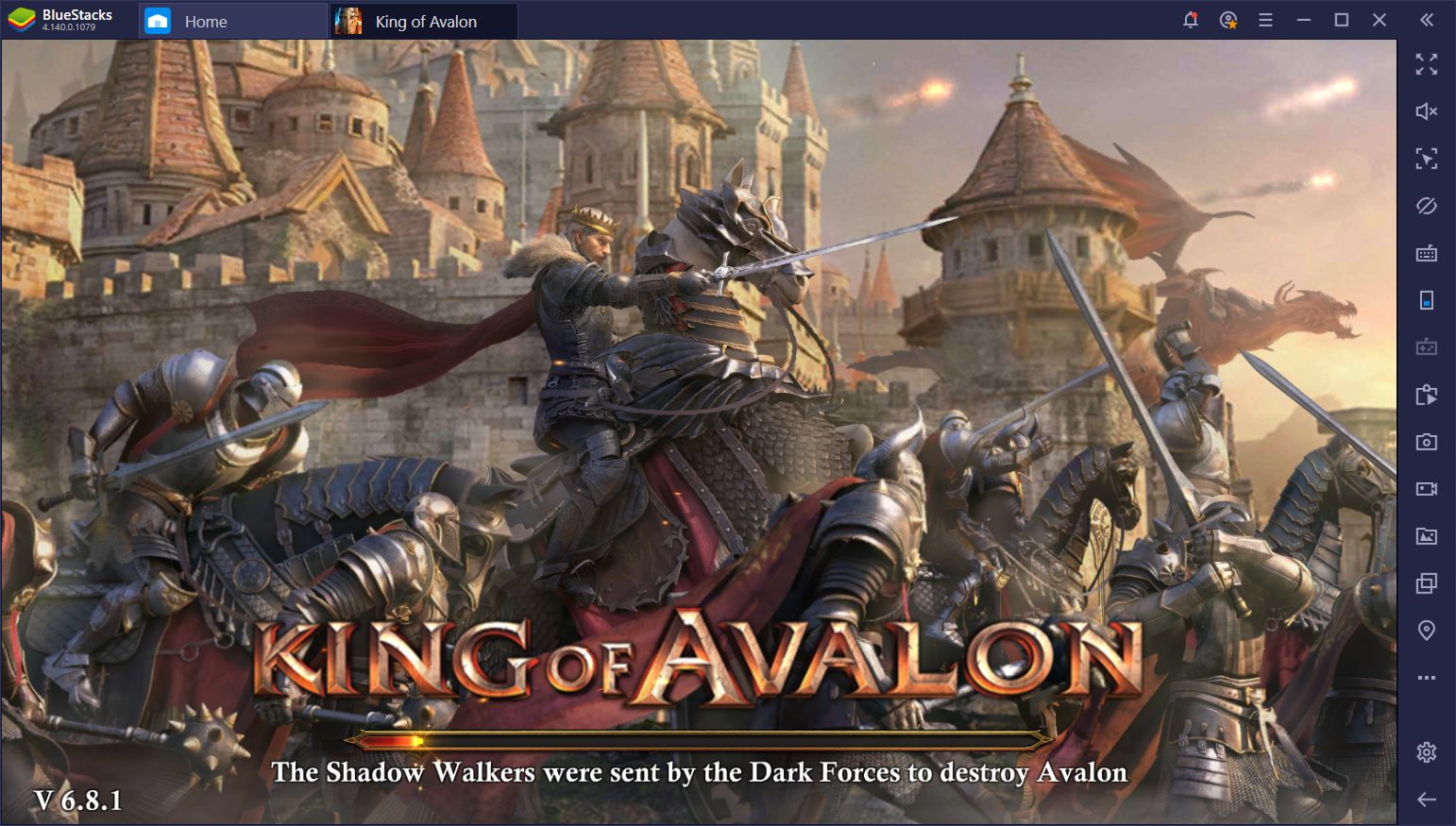 Several events run in parallel, and you have the opportunity to make the most of these events by earning exclusive rewards. You also get daily tasks that give you a handful of points upon successful completion. To have an all-round gaming experience, download King of Avalon on your PC with the BlueStacks Android emulator and make the best use of its features to get an edge over your enemies.
7. AFK Arena (Price: Free)
Role-playing gacha games have swarmed the gaming world, and AFK Arena still manages to shine among its competitors. The game needs you to collect multiple heroes and line them up to fight tremendous battles against your foes. Select your heroes from six different categories – Maulers, Wilders, Celestials, Hypogeans, Lightbearers, and Graveborn. All of them have unique skills and earn you exclusive bonuses.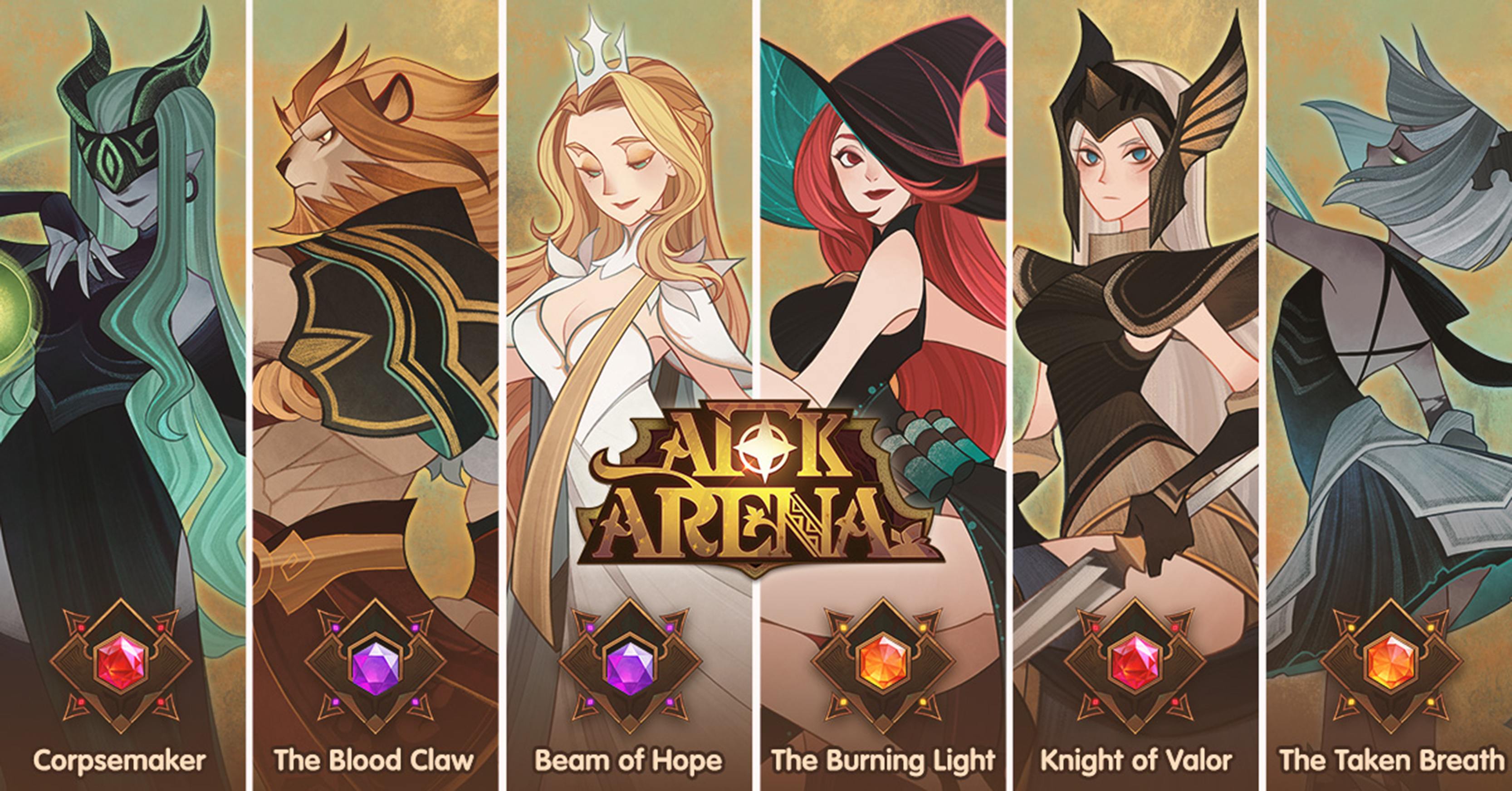 You don't have complete control over the fights, and you can only manage some parts of it. This makes the game even more engaging and unpredictable. You need to unleash superpowers that align at the bottom of the screen in the form of power cards. Manage them efficiently to destroy the enemies without much fuss. Exciting, isn't it? Play AFK Arena on PC using the BlueStacks Emulator and enjoy this game with your favorite combination of keyboard and mouse.
8. The Seven Deadly Sins: Grand Cross (Price: Free)
The Seven Deadly Sins: Grand Cross boasts of a compelling storyline that holds the game together, and the graphics elevate the game to another level. The game is inspired by a manga and you'll connect to it even more if you have read it before. The game features battles against several monsters, and of course, other players, much like other gacha games. You need to upgrade your heroes to improve their skills and efficiency, and resource collection plays a significant role in it.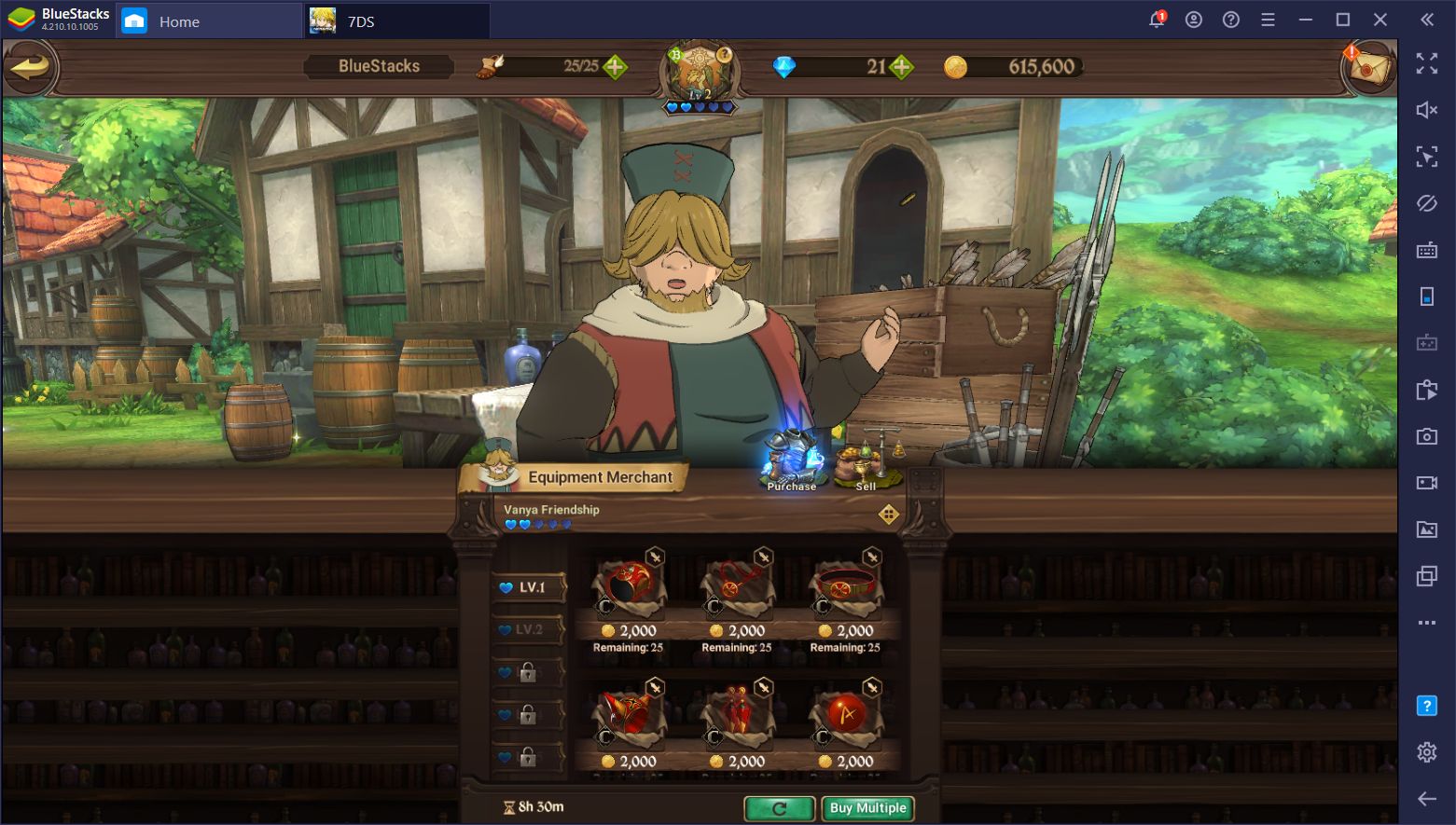 The head-on battle has a team of eight fighters (four main characters alongside four support characters). You possess seven random power cards when the battle begins, and during the course of the fight, you earn more such cards. Currency management is another aspect that this game offers, and the player who uses the in-game currency wisely ends up having a formidable hero lineup. There's so much more that SDS brings to the table, and it's only justified that you play The Seven Deadly Sins: Grand Cross on your PC through BlueStacks for an immersive gaming experience.
9. RAID: Shadow Legends (Price: Free)
Fantasy role-playing games have a different look and feel to them, making them everyone's favorite. In RAID: Shadow Legends you find yourself in the fictional realm of Teleria. Your goal is to defeat the Dark Lord Siroth, but the path to it isn't that straightforward. You need a powerful army that'll help you get there.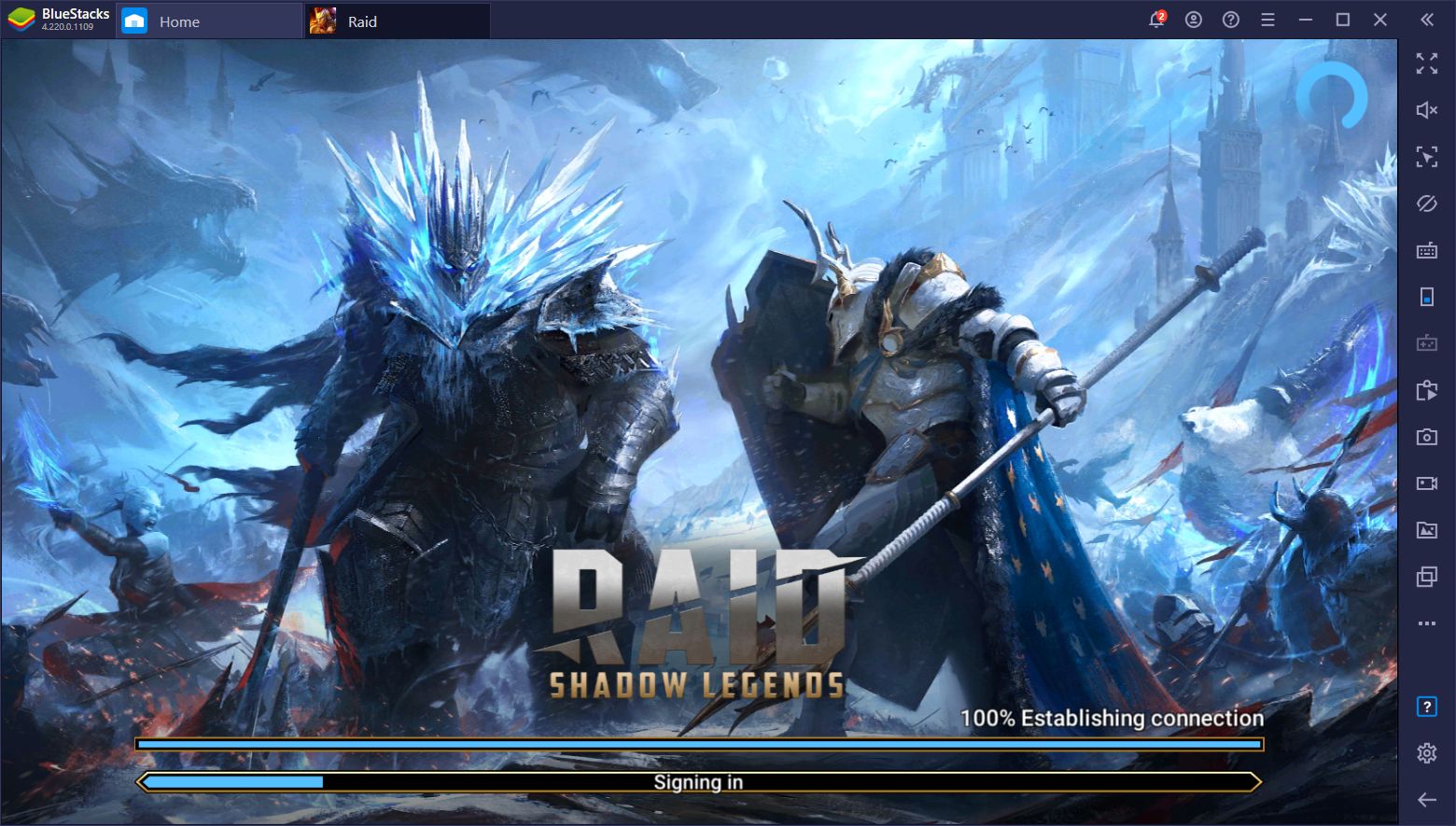 Players collect shards throughout RAID: Shadow Legends as they progress through twelve levels, each of which has seven stages. The Arena mode is also waiting for you as you go head-to-head against other players to know where you stand on a global ranking system. So, what's the wait for? Download and play RAID: Shadow Legends on PC today with the BlueStacks gaming emulator and set controllers per your liking with its keymapping feature.
10. Standoff 2 (Price: Free)
It's the battle of the good vs. the bad in Standoff 2 by Axlebolt Ltd. The special forces are up against the terrorists, and one team must be put to sleep for the other to be declared victorious. The game has an exclusive training mode where you can hone your skills and grind to become a master of offense and defense. Apart from the training mode, you can have a fun time playing the Arms Race, Defuse the Bomb, and Deathmatch modes.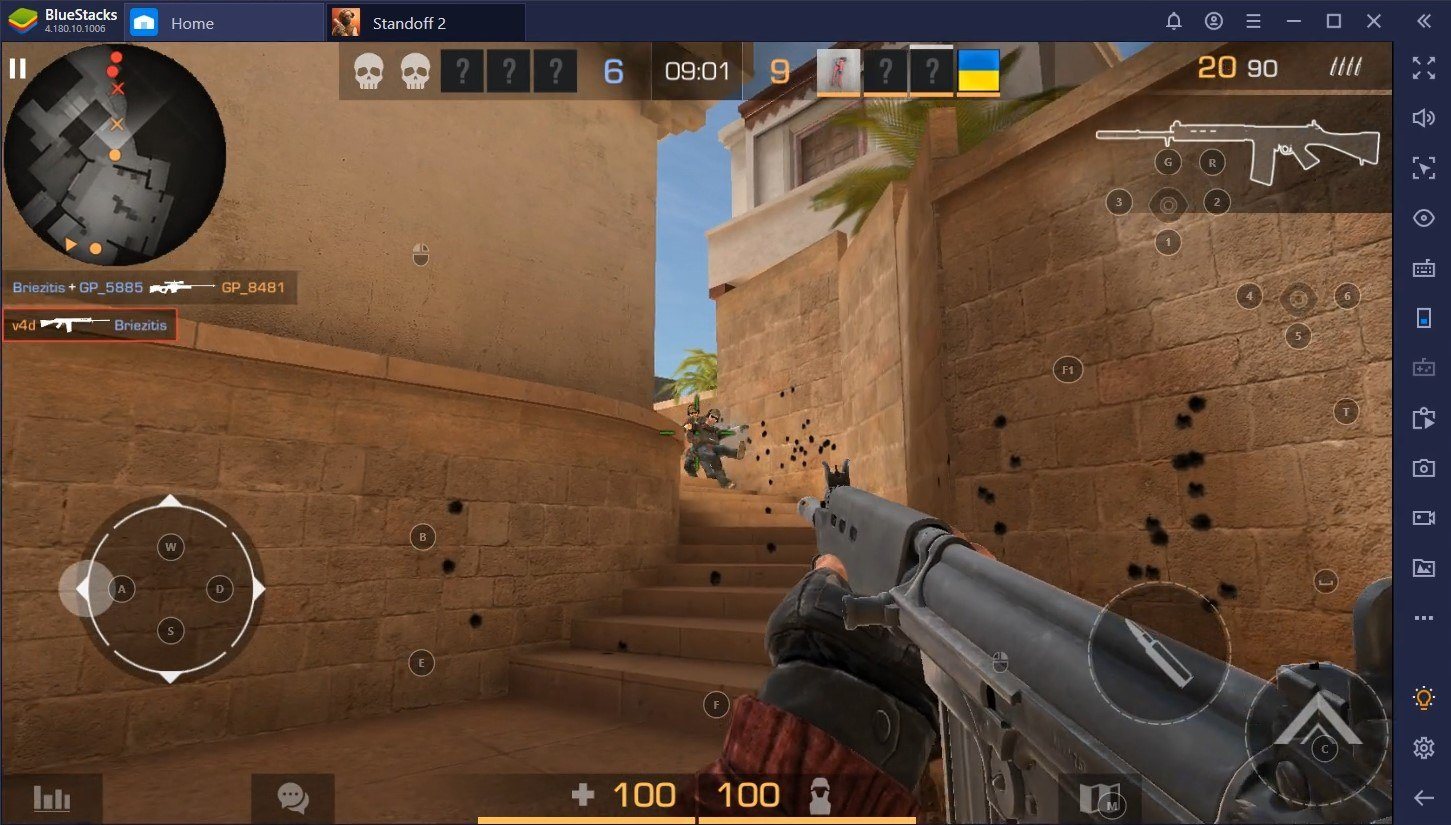 Two new modes – Capture the Flag and Robbery have also been added to the game. Make smart use of the available utilities like grenades, flashbangs, etc., and strategize with your team to get better of your enemies. There are six different maps, and you get convenient chat options to communicate with other players. Play Standoff 2 on PC with the BlueStacks app player and use its Shooting mode to never miss your target.
So many games couldn't make it to the list but when we talk about the best, this list is right up there. Be it survival, action, role-play, or gacha – these games have it all. Now, it's time for you to download BlueStacks and play these riveting games on your PC.