BlueStacks Roundups
Best Android Survival Games to Play on Your PC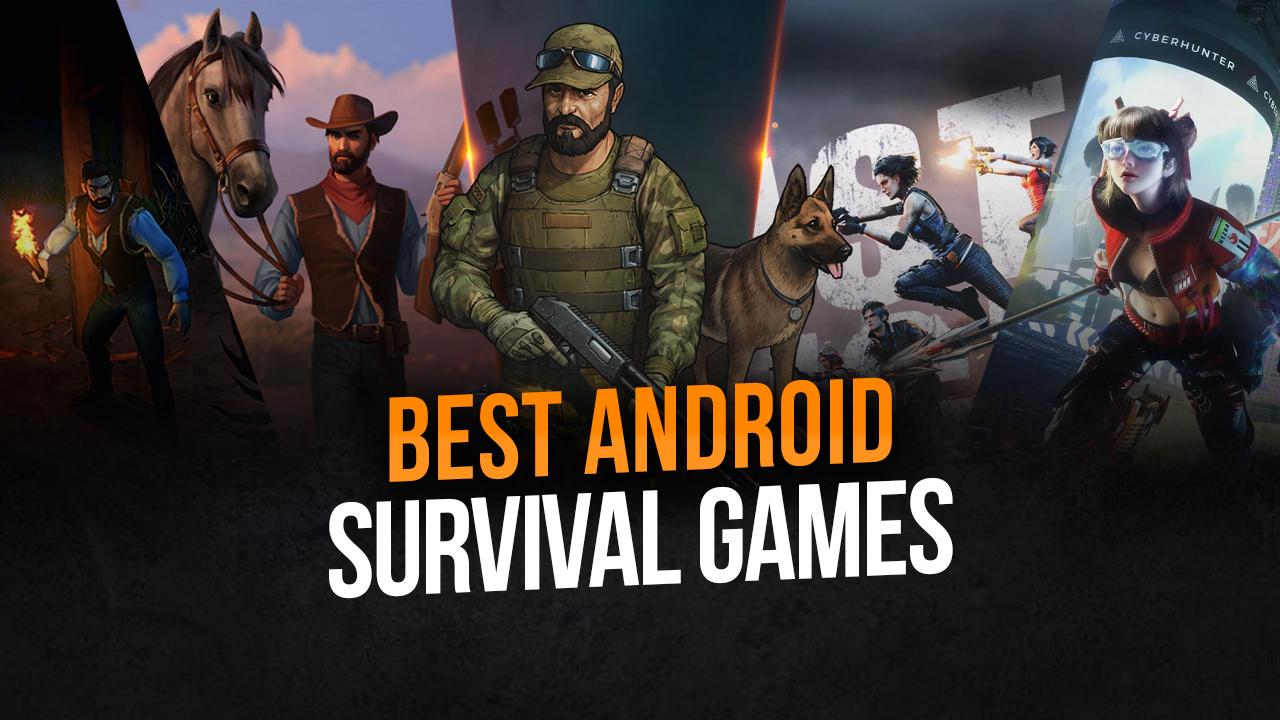 Quick Navigation
Survival defines a scenario where you're willing to put all on the line to keep yourself alive. When we talk about survival games, it's no different story. You have scarce tools and resources, and only your tactics can help you make progress. One has to understand the environment, build their presence, and eventually come on top. Survival games are filled with action, adventure, suspense and are truly not for the light-hearted.
If you feel you can ace the battle for survival, make sure to check these games out:
1. Last Day on Earth: Survival (Price: Free)
This game's theme revolves around a zombie apocalypse striking the planet earth, and you have to survive amidst the chaos. You don't have many resources, so you'll have to manage from whatever you see around you. Craft weapons and vehicles from nearby material and try to survive from numerous waves of mutated zombies attacks. To save yourself from starvation, you can loot other survivors in the game too. The game features some harsh seasonal locations. The only way to reach that location is with a vehicle. There's a distant wall in this game, and if you can make it to the other side, you'll find other players, and you are allowed to interact with them. Play Last Day on Earth: Survival on BlueStacks Emulator to fight for your survival among the walking dead.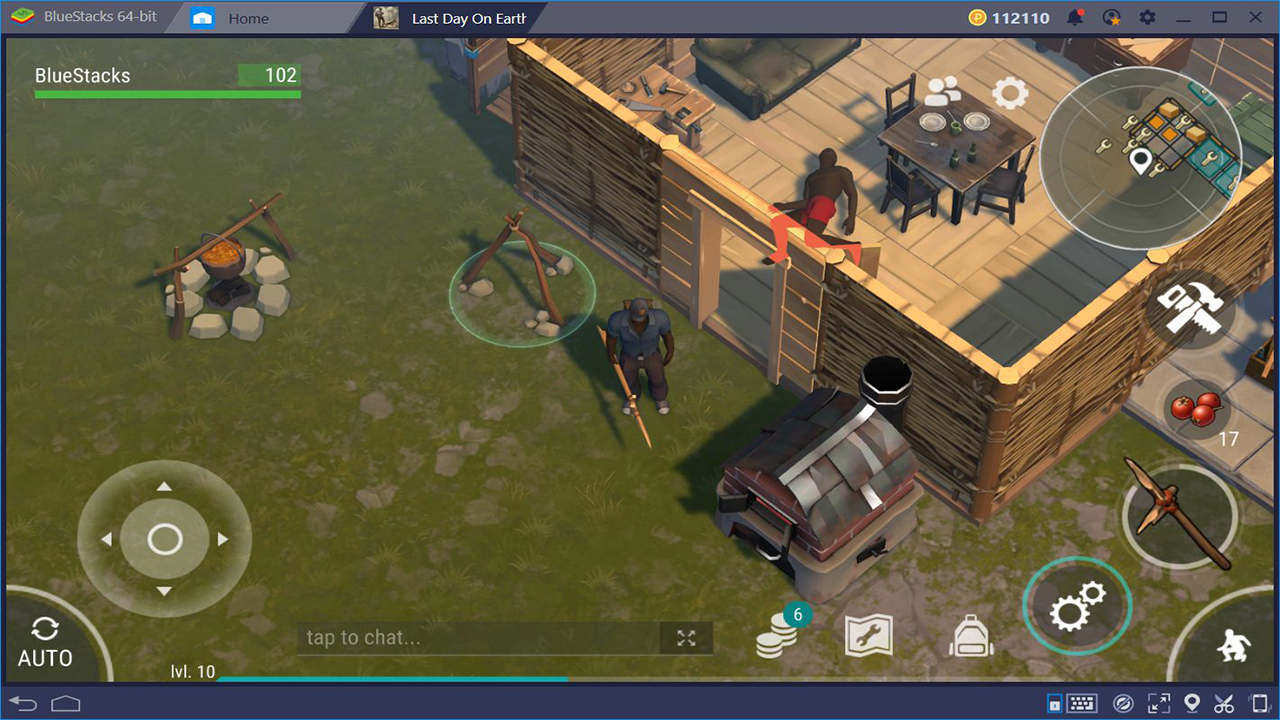 2. Lifeline (Price: $0.99)
Lifeline is a text-based adventure-driven story game developed by Big Fish Games. It's an interactive game based around an unfortunate crash landing on a strange moon. You have to guide the protagonist, Taylor, for survival through a text conversation. The players are presented with several questions, and they need to pick one response. Taylor's life depends on your response as you're the only one in touch with him. Since this game is played in real-time, it takes even hours sometimes to get a reply from the main character. A wrong choice gets Taylor killed, and you have to start all over again. You can record any sequence of actions, bind them to a single button or click, and replicate them with 100% accuracy using the BlueStacks Macros feature. So, what's the wait for? Download now and rescue Taylor from the alien moon.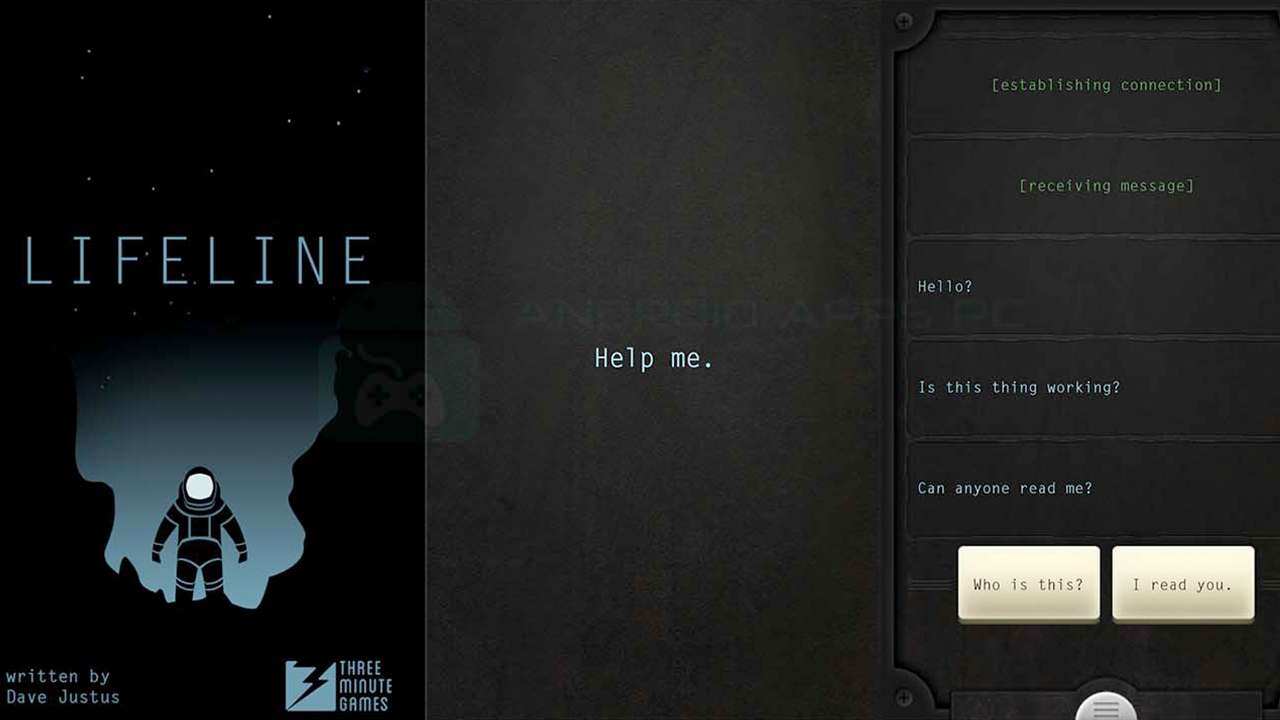 3. LifeAfter (Price: Free)
What's going to be your strategy to tackle a virus epidemic? LifeAfter puts in the shoes of a virus attack survivor – low on health, resources, and the will to live. The post-apocalyptic world is full of virus-affected zombies who take over the world as night falls. Humankind has suffered a lot, and you are amongst the luckiest ones to survive. Keep yourself protected from the infected ones, or you'll face the same fate as theirs. The only way to survive is to build a humanitarian sanctuary with a bunch of survivors you trust. Be careful at all times because anyone can betray you when you least expect it. Camp with your friends, light up a campfire and live a normal life, once again. To combat the zombie strikes, you'll need to power up your assault game. With the BlueStacks gaming emulator, you can unleash vicious combo attacks using the advanced Macros feature.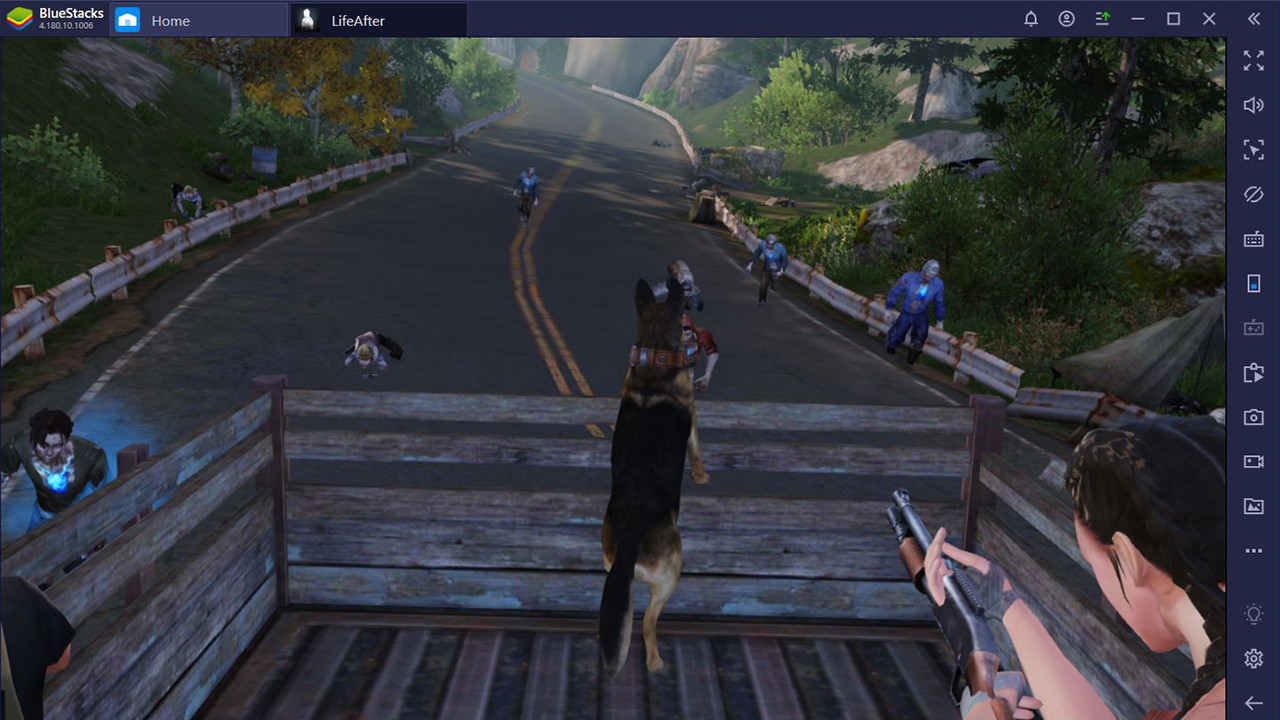 4. Cyber Hunter (Price: Free)
Cyber Hunter is a game that makes you battle your future. Humans introduced technology to make life easier. But, they made it so powerful that now, it's a face-off between mankind and technology. You have superpowers of quantum droids that help you convert your enemy's offense into an attack of your own. You have advanced technologies that can help you heal your teammates and a risk detector that alerts you of the approaching dangers. You can explore all realms of the world – fly in the sky when the ground's too unsafe and make your way to the underground world to shelter from aerial attacks. Collect E-Cores from the deserts to upgrade your resources and use special gloves to perform breathtaking parkour stunts. Cyber Hunter is best enjoyed when the experience is lag-free, and the graphics are stunning. For that, you can play the game on the BlueStacks Android emulator.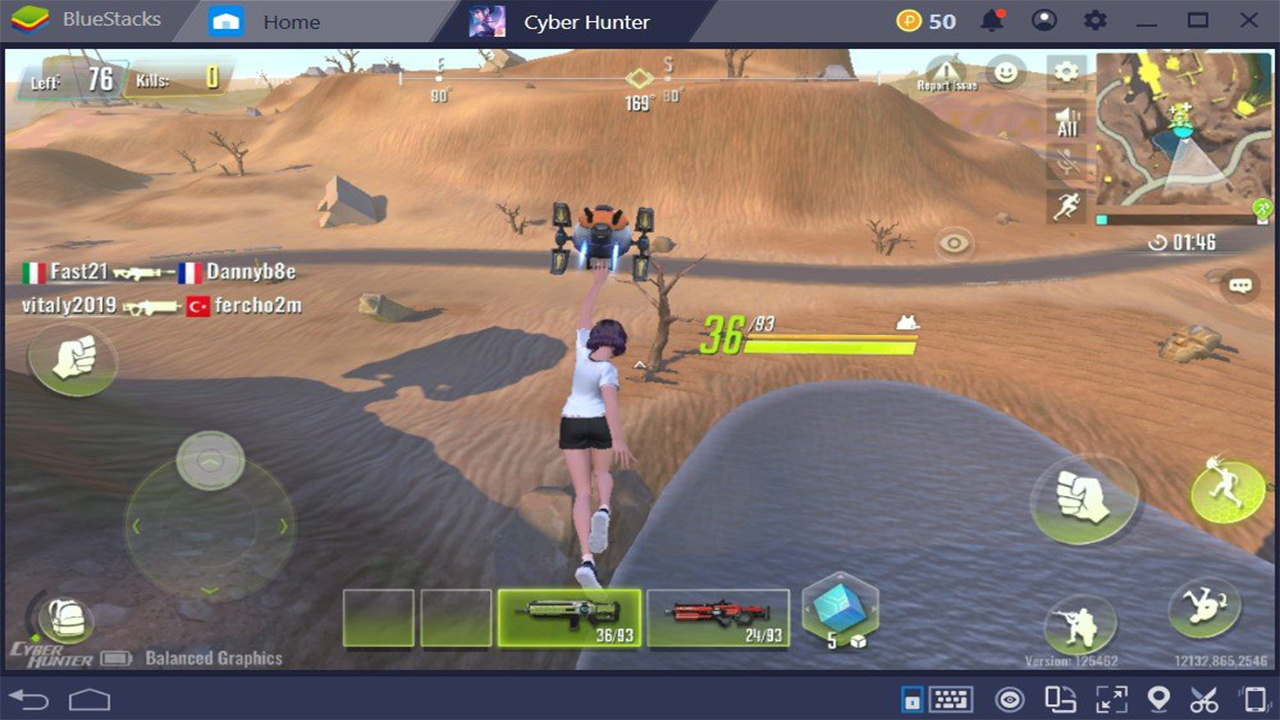 5. Westland Survival (Price: Free)
Westland Survival takes you back to the era when cowboys were the real deal. You need to
survive as a Cowboy by fighting robbers, making trades with native Americans, and setting traps. You can relive the retro Mexican standoffs. Build the traditional cowboy ranches, use pistols and rifles to kill your enemies, and of course, tame your horses. If you feel you'll need a bow and arrow to counter the attacks, you can craft them with wood logging. The game also has vintage sounds that take you back to the 1860s. Enjoy Westland Survival – Be a Survivor in the Wild West with the BlueStacks gaming emulator and utilize its Shooting Mode for laser-sharp aiming while hunting down enemies with your cowboy character.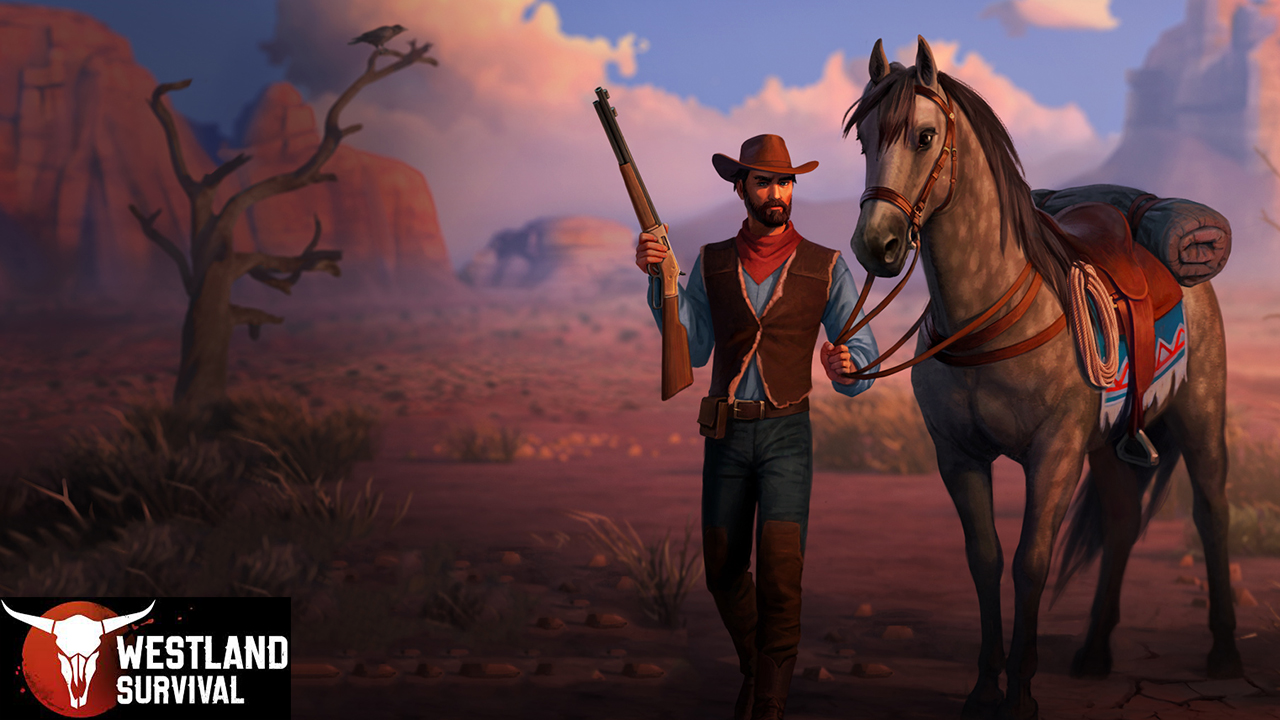 To Conclude
That's it from this list of some intriguing Android survival games. Each game demands you to use shrewd tactics to counter various challenges. With the BlueStacks emulator, you can gain a competitive edge over your opponents by using its exclusive gaming features. The question now is, can you be the ultimate survivor?