BlueStacks Roundups
The Best Roblox Games to Play in 2022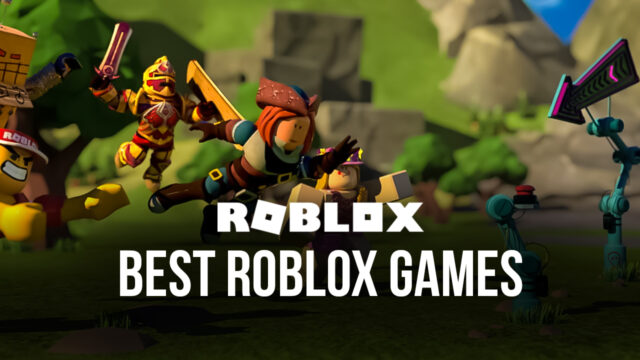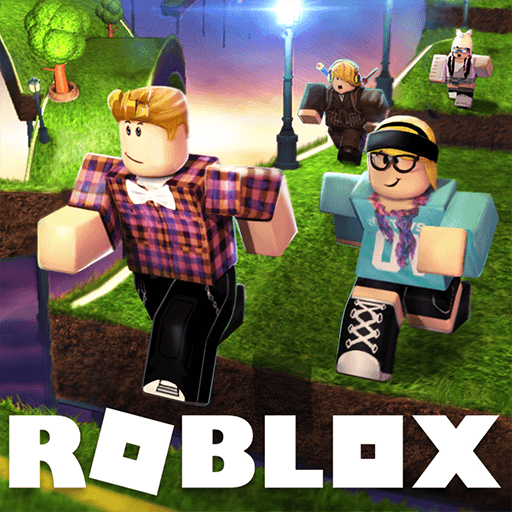 As a platform where users can create and share their own games, Roblox is the title that keeps on giving. And with a new year, comes a new slew of Roblox games to find and discover. In this sense, we wanted to share with you our picks for the best Roblox games of 2022 (do not that while some of these games were released earlier, they are the best performing games in 2022 as of writing).
Read on to find the most fun and entertaining titles on the platform!
1. Anime Fighters Simulator
Active Users: 46.3k
Visits: 670 million
Rating: 93%
Despite what the name might imply, this is not actually a fighting game per se, but a game where you find and collect a wide variety of fighters, and send them out to fight against many different enemies, much like Pokémon or any other similar creature collecting game. Suffice to say, it's always fun to see your fighter punch, kick, and blast through the enemies that stand in their way.
As you continue fighting, your characters will level up and unlock upgrades that will empower them and help them to reach their full potential. Do you have what it takes to discover the best fighters and upgrade them to the max?
2. Speedy Simulator
Active Users: 7.5k
Visits: 187 million
Rating: 95%
You sign up for races, and you run to the goal. Easy, simple, and entertaining. However, Speedy Simulator is more than just a racing game; it also has a variety of RPG elements, including an upgrade system where you steadily level up by traveling a number of steps. There are also plenty of powerups strewn about the courses and hubs that you can pick up to receive extra steps and gems for purchasing stuff.
Despite starting off pretty slow, you'll quickly level up and be able to race alongside the other players that have been playing for longer.
3. Brookhaven RP
Active Users: 386k
Visits: 15.8 billion
Rating: 86%
It's difficult to write a list of the best Roblox games and not include at least a few roleplaying experiences. Brookhaven RP just happens to be one of the best, with a trajectory of just under 2 years on the market, this game offers tons of different things to see and do, as well as many different people to meet and befriend.
All in all, Brookhaven is more of a social experience rather than a "game" as it's more focused on its hub where players can meet and chat, as well as interact with a ton of different elements. Moreover, players can also purchase houses, vehicles, and other awesome objects, to own their own little piece of land where they can get together with friends to have a good time.
4. Adopt Me!
Active Users: 137k
Visits: 27.2 billion
Rating: 83%
Another RP experience, but this time focused on adorable pets that you can hatch, develop, and then dress up in a wide variety of outfits.
At its core, Adopt Me is just as much of an RP experience as Brookhaven, where players can meet up, chat, and have fun performing a variety of activities together. However, the pet aspect adds an extra layer of fun as players can interact with their adorable creatures in many different ways. Plus, users can also purchase and decorate their own house, as well as dress up their avatar in thousands of different outfits.
5. Tower of Hell
Active Users: 51.5k
Visits: 16.6 billion
Rating: 77%
This platforming game is all about navigating procedurally generated jumping puzzles, where the goal is to be the first to reach the top. To achieve this, you'll have to jump, run, and perform precision platforming.
This is one of the most exciting and intense Roblox experiences we've shared on the list, simply due to the fact that the platforming can get very difficult. However, you can play Roblox on PC with BlueStacks to get access to a much better control scheme using your keyboard, which will let you jump and run with more precision.
6. Survive the Killer!
Active Users: 20.8k
Visits: 995 million
Rating: 89%
An asymmetric survival horror game where one player plays the role of the killer, while the others play as the survivors. The objective of the killer is to catch and kill as many players as possible before the timer runs out. As the survivors, however, players must work together to run, hide, and distract the killer, and eventually escape to safety.
As you can probably tell from the description, matches in Survive the Killer are intense and adrenaline-inducing, which makes it one of the most exciting titles on this list. Especially if you're into games like Dead by Daylight, this one will definitely be right up your alley.
7. Squid Game
Active Users: 4.4k
Visits: 714 million
Rating: 86%
Despite a recent decline in active users, the popular Squid Game Roblox experience is still going strong and offers lots of excitement in the form of various minigames.
Just like the show from which it's inspired, players in this game must participate in a variety of minigames back to back, and try to survive until the end. However, this is nearly impossible as they not only must survive the perils of the minigames, but also defend themselves from other players. Nevertheless, even without the player interactions, Squid Game is quite fun just for the minigames alone.
8. Tower Defense Simulator
Active Users: 22.9k
Visits: 1.5 billion
Rating: 93%
We can't end this list without mentioning at least one popular tower defense Roblox experience, which is why we're closing with Tower Defense Simulator.
As its name implies, the objective in this game is to man your lane and build a variety of defenses along its path, to defend against the oncoming hordes and waves of enemies. And as you survive waves, you'll collect currency which is used to build and upgrade your defenses, increasing your power and letting you defend against tougher enemies.
How long can you last in this tower defense game?
9. Murder Mystery 2
Active Users: 77.3k
Visits: 7.6 billion
Rating: 92%
What do you get when you combine suspense and thriller gameplay, with some light psychological horror and PvP? If you answered Murder Mystery 2, then your guess is right on the money!
Murder Mystery is an asymmetrical survival game where players can either be innocent, a murderer, or a sheriff. The objective varies depending on your role: The innocents must try to survive and figure out who the murderer is; the sheriff, being the only one with a weapon, must work with the innocents to take down the murderer; and the murderer, whose sole purpose is to eliminate everyone else in the match.
If you've ever played Among Us, then you'll know exactly what this game is about. And yes, it's just as thrilling and exciting.
10. Jailbreak
Active Users: 26.k
Visits: 5.7 billion
Rating: 88%
And of course, we couldn't end this list without mentioning Jailbreak, the popular "cops vs robbers" game where the objective is to either play as a robber and perform big heists, or to play the role of a cop where your goal is to catch the robbers before they get away.
Players have a bunch of different tools and vehicles at their disposal to achieve their goals, as matches often quickly devolve into all-out fights between both teams. In fact, it's not uncommon for sides to drop their roles completely and just try to get the win via combat as opposed to completing their goals, which is always a fun time.
And that's it for our list of best Roblox games for 2022. Feel free to share your own picks in the comments below!
We have also compiled a list of the five best Squid Games experiences on Roblox, so you can have a look at them.