BlueStacks Roundups
Top 10 Roblox Games in 2023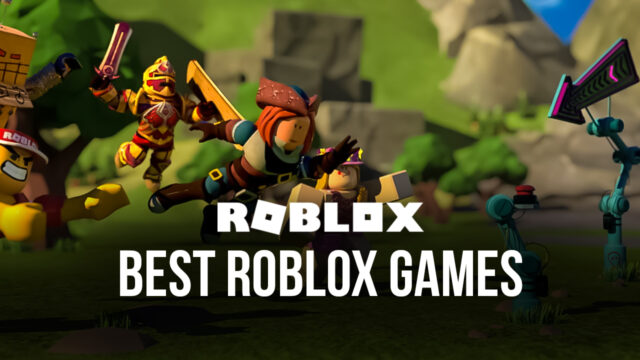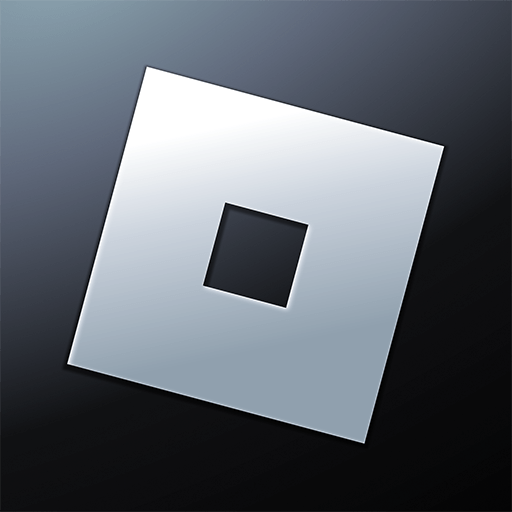 Roblox is one of the most played games of all time. It is more of a platform for making games than it is a specific game. Users can play games made by other users on Roblox and eventually even make their own games. One of the reasons Roblox is so well-liked is that it provides users with total control over the gaming environment, enabling them to shape the game in any manner they see fit and resulting in the creation of original games that are very entertaining and exciting to play. In this article, we list the top ten games to play on Roblox in 2023.
1. Pet Simulator X
Pet Simulator X, is the first game on our list of the top Roblox games. In Pet Simulator X, the player is responsible for taking care of virtual animals from the time they hatch until they are fully grown. You must provide for your animals in order to earn money. You start the game with a predetermined amount of coins that you can use to purchase eggs. You can start hatching the egg as soon as you purchase it. Once your creatures are fully matured, you can combine them to create hybrid animals by hatching their eggs. Only a fusing machine can fuse animals together, and each fused animal has superior stats to the preceding creatures.
Pet Simulator X allows you to unlock a variety of animals, including common, golden, rainbow, legendary, and mythical species. These various animal species can all be unlocked via various portals.
You can unlock a number of locales in the game. With the use of coins, you can access these destinations and unlock more animals at each new site. You can play the game either by yourself or with up to ten other people online in multiplayer mode. Online leaderboards are another feature of the game that encourages player rivalry.
2. Jailbreak
A cops-and-robbers-themed game, next up is the popular Roblox game Jailbreak. Jailbreak has been inspired by the massively popular Grand Theft Auto series, and its influence can be seen in Jailbreak's gameplay, with users having the ability to rob banks, casinos, etc.
In Jailbreak, users can choose between three different character types: Criminal, Police, and Prisoner. You can choose between Police and Prisoner from the team selection menu, but to become a criminal you must first become a prisoner and then escape from jail. If you choose to become a police officer, you will be given a selection of tools in order to aid your criminal-catching abilities. These include a Pistol, Handcuffs, Taser, and Spiketrap. The pistol can be used against anyone who is not a police personnel. The handcuffs temporarily immobilize the criminal and send them back to jail. The taser stuns prisoners and criminals and can be used in conjunction with the handcuffs to send criminals to jail. The spike trap is used to make cars non-functional by popping their tires.
In case you're a particularly violent officer who kills or arrests innocent prisoners, then you too can be sent to jail with a small amount of money deducted from your in-game balance, since prisoners can only be arrested by police officers in case they've obtained a keycard through pickpocketing or violence.
If you have chosen to become a prisoner, you spawn inside your jail cell with nothing in the way of tools. You must obtain a key card in order to open prison doors and escape. You can either pickpocket an officer or kill them in order to obtain a keycard. The game has several escape routes for you to use as a prisoner. These include punching power boxes repeatedly in order to open gates, exploding walls, a number of gates that can be opened with a keycard, and escaping through sewers and vents.
The game has a variety of weapons for you to use including pistols, rifles, grenades, rocket launchers, forcefield launchers, plasma pistols, etc. Along with this, there are many vehicles for you to drive including cars, jeeps, trucks, helicopters, etc.
3. Natural Disaster Survival
The next game on our list of the best Roblox games for 2023 was made by Stickmasterluke and is called Natural Disaster Survival. As the name suggests, the game is a survival game in which players must endure numerous catastrophes on a variety of maps. Every tragedy you avoid advances you to the next in this round-based game.
The player starts the game by spawning atop a tower and waiting for the next tragedy. The player has thirty seconds to get ready before an unknown tragedy strikes, and they then have to do everything they can to survive it once it does. In the game, there are a variety of potential disasters that could occur, and surviving each one is different from the others and calls for different actions. For instance, one of the hardest catastrophes in the game is called Flash Flood, in which the player spawns on an island and the water surrounding the island begins to rise after a ten-second warning, consuming everything in its path and destroying weak constructions. The player's health begins to decline and they finally pass away if they come in contact with the floodwater.
Finding sturdy structures at a height will help you escape this calamity because you won't have to contact the floodwater.
However, the user must exercise caution because standing atop extremely tall constructions puts one at risk of falling, which can be fatal. You can survive if the building you are standing on collapses by jumping and standing on top of floating bricks until you can find another sturdy surface.
A meteor shower, a fire, a thunderstorm, a tornado, a volcanic eruption, etc. are examples of other disasters.
4. Work at a Pizza Place
The game Work at a Pizza Place's title gives a clear explanation of its theme. The game, which was created in 2007, allows players to work at a pizzeria and receive payment via checks. Having money allows you to improve your character's life in a variety of ways, including their home, where you may purchase and replace furniture and other fittings. You can also take a vacation from work to visit friends' homes or even throw a party on an island.
There is a predetermined list of tasks you can complete at the pizza shop in the game. One of these is cashier, where you must accept orders from consumers, inquire about their preferences, and also take special orders from them. The Cook's responsibility is to prepare the pizzas and put the order on the conveyor belt. Pizza Boxers put the baked pizzas in their boxes and put them on the conveyor belt, which brings us to Delivery, where the user has to hand deliver the baked pizzas in their boxes to consumers. Other positions include Supplier, Manager, and On Break, the latter of which denotes that you are not currently employed.
Work at a Pizza Place also features a number of structures that are critical to the game's overall gameplay. These include the appropriately named Pizza Place, The Dump (where players may buy and sell stuff for cheap), The Supplier Station (where the pizza boxes are made), and The House (where the user's character resides and can be customized by the user).
5. World // Zero
Next on our list of the best Roblox games for 2023 is RedManta's World// Zero. World // Zero is an action role-playing game in which users must fight to defend the peaceful forest of Embersky Jungle which has been raided by vile monsters. Many more dangers lurk around the corners, aiming to destroy whatever remains of the lush greenery of the Jungle.
The game has a range of classes for you to choose from, each having its own abilities. The game features great graphics and the characters are all created in anime style, lending World // Zero a design more akin to console and PC RPGs rather than a traditional, blocky Roblox game. New classes can be unlocked as you continue further into the game. The game also features tons of dungeon bosses for you to fight, and a wide range of weapons and artillery for you to fight them with. You can even make use of pets and evolve them to level up their stats so that they are more helpful to you while engaging in combat. Along with this, you can also participate in tower raids.
The game is bright with color and is a joy to play. While there are some aspects that not all users may enjoy such as the grinding system where you often have to replay levels to gain in-game currency, overall, World // Zero is an amazing Roblox RPG that any fan of the genre should play.
6. Theme Park Tycoon 2
The amusing game Theme Park Tycoon 2 is next on our list. In this game, you must manage a theme park by adding, removing, and customizing rides and other park features. Users of the game can add five different kinds of rides to their virtual theme park. These consist of transport rides, water rides, gentle rides, intense rides, and roller coasters. There are many various sorts of rides in each of these categories, and you may greatly customize these rides by changing their colors, prices, or even how they are set up.
The basic goal of the game is to add various ride varieties to your theme park in order to draw in as many visitors as you can, which will ultimately result in you earning more money from your theme park. The bigger, better, and cooler rides you can add to your theme park, the more money you'll make.
In addition to adding rides, you can expand your theme park to include kiosks where you can serve clients food, beverages, and hats. In order to keep your theme park's visitors pleased, you must also include restrooms. The game's statistics let you know how many and how much visitors are enjoying your theme park, and you can use this information to decide what adjustments to make so that you can expand your theme park by drawing more visitors.
7. Piggy
Created by MiniToon, Piggy is a survival-horror game akin to Granny with the visual aesthetics of the popular kid's TV show Peppa Pig. In Piggy, you start off as a police officer investigating the disappearance of George Pig. However, while investigating the scene, you are knocked out by another Piggy and find yourself in a room where you are trapped. The main objective of the game is to survive and escape Piggy.
In the game, users can choose to either be survivors, traitors, or Piggy itself. If you are a survivor, you have to outrun and outsmart Piggy and find a way out of the map or complete all the tasks assigned to them collectively. This is similar to the popular game Among Us. If you are a traitor, your task is to either escape the map or kill all the survivors. You can also be killed by Piggy, even as a Traitor. Piggy's task, as must be clear by now, is to kill everyone on the map through various means. If you are playing the Infection game mode, attacking a player means that they will turn into a Piggy as well, and hence the game will become continually hard for all survivors.
Survivors, Traitors, and Piggy, all have various means of achieving their respective goals. There are guns as well as crossbows for Survivors to use in order to kill the Traitor or to stun Piggy. The game has many game modes including the Swarm Game mode, the Tag Game mode, and, as mentioned before, the Infection Game Mode.
From the story, to the gameplay, to the overall aesthetic of the game, Piggy is a must-play for any Roblox fan.
8. Tower of Hell
Next on our list is the obstacle course game known as Tower of Hell, created by YXCeptional Studios. The game is pretty simple to understand, but the gameplay is difficult to master. The main aim of the game is to reach the top of a tower that is randomly generated by the game, and which resets every eight minutes. Since the towers are randomly generated, no two towers in the game are alike, meaning you will have to adjust your strategy each time there is a new tower for you to climb. This makes the game especially difficult, but also rewarding, since getting to the top of such a tower is quite a feat.
The game has several difficulty levels, including Very Easy, Easy, Medium, Hard, and Insane. While the gameplay involves not much more than climbing the specific, randomly-generated tower, the gameplay is enticing and difficult, keeping you hooked to Tower of Hell for several hours. The game has been extremely popular, and according to many sources, it has a total number of visits coming close to 20 billion!
9. Royale High
The fantasy role-playing game Royale High, which focuses on dressing up and cosplaying, is next on our list. Because it makes use of the Roblox platform's Worlds feature to let players play in several realms, each with its own setting, Royale High stands out among other Roblox games.
In essence, the game is a fan-created role-playing experience for Winx Club fans. Players can acquire various game features to customize and dress up their characters however they like. Clothing, footwear, accessories, etc. are all included. As previously indicated, users can play in a variety of arenas in Royale High, including the Apartment Lobby, Apartments, Earth, Moonlight Square, Divinia Park, Enchantix High, Fantasia Getaway Resort, New Royale Campus, and more.
10. Adopt Me!
The final game on our list of the best Roblox game for 2023 is Adopt Me! created by Uplift Games. The game was initially focused on players role-playing as either parents or children. However, as the game evolved and more users started to play the game, the game changed to caring for pets instead of children. These pets can also be traded with other players.
The pets in Adopt Me! hatch from eggs. There are five different categories of pets, including common, uncommon, rare, ultra-rare, and legendary. These distinctions are based on Some of these pets, however, can only be purchased only through Robux, the virtual currency of Roblox. Once the pets are hatched, they go through different phases of growth. These stages include newborn, junior, pre-teen, teen, post-teen, and eventually becoming full-grown. If the user has four fully grown pets of the same type, they can be combined to form a "neon pet", and if the user has four such neon pets, they can be combined to form a "mega-neon pet".
Adopt Me! is a great game for anyone who loves Roblox, or was a fan of Tamagotchis!