BlueStacks Roundups
BlueStacks' List of Best Underrated Android Games to Play on PC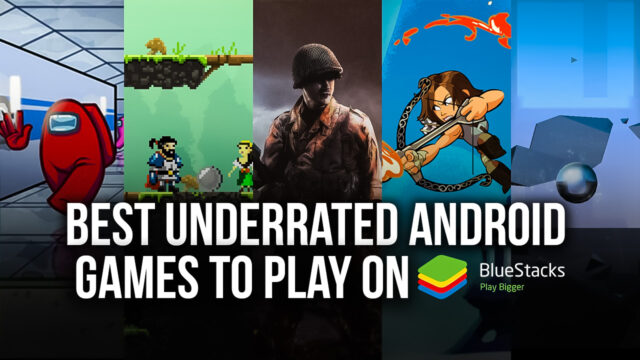 Finding the best android game can quickly become an ordeal because there are thousands of mobile games to choose from. There are several popular games that remain on the top of charts perpetually whereas there are some really good games that get lost among the huge numbers. If you are an avid gamer then you wouldn't want to miss out on these amazing yet underrated android games.
All of these games belong to different genres and every gamer will be able to find something they like or enjoy. Most of these games are free to play and the ones that are available for price are worth their cost. Some of these games you may have encountered before but there are several others you may never even have heard of.
Brawlhalla (Free to Play)
Developed by Blue Mammoth Games, Brawlhalla is an action-packed fighting game that is available for free. This game features over 50 characters called 'legends' that you can use to fight your opponent. It features several different modes of play including a custom made. Throughout all these modes the main goal of the game is to knock your opponent off the platform or stage. This can be done by hitting them repeatedly until they are knocked off or they lose their energy which is displayed in a bar near the character icon of the player. It is white and then changes color to red and then black as the player keeps getting hit.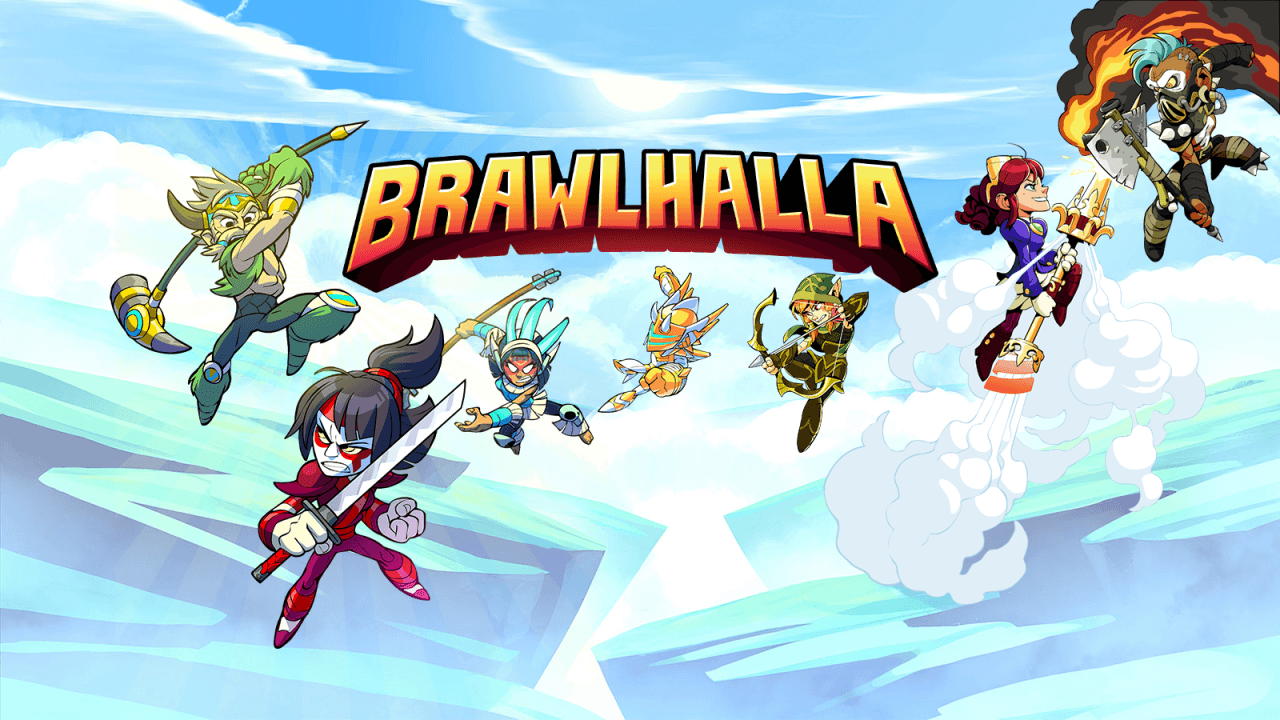 The controls of Brawlhalla are pretty simple and any new player can easily get the hang of it. The game can be played both on local wifi or online. While a match is going on weapons fall from the air and players can pick them up and use them in the fight. There are a variety of different weapons with varying degrees of damage like katars, blasters, swords, spears, axes, gauntlets, etc. There is also a training room in the game where you can practice your combination attacks and hone your skills.
Plague Inc. (Free to Play)
Plague Inc. is a simulation game involving strategy developed by Miniclip. As the name suggests the goal of this game is to end humanity by spreading a plague. The player controls the spread of the disease amongst humans. The virus has infected patient zero now it is up to the player to evolve a strategy to spread it and end human history as we know. This game combines a high level of strategy and a terrifying but realistic situation. The player has to spread the plague and also at the same time adapt the virus to the environment and against anything that the humans can do to protect themselves.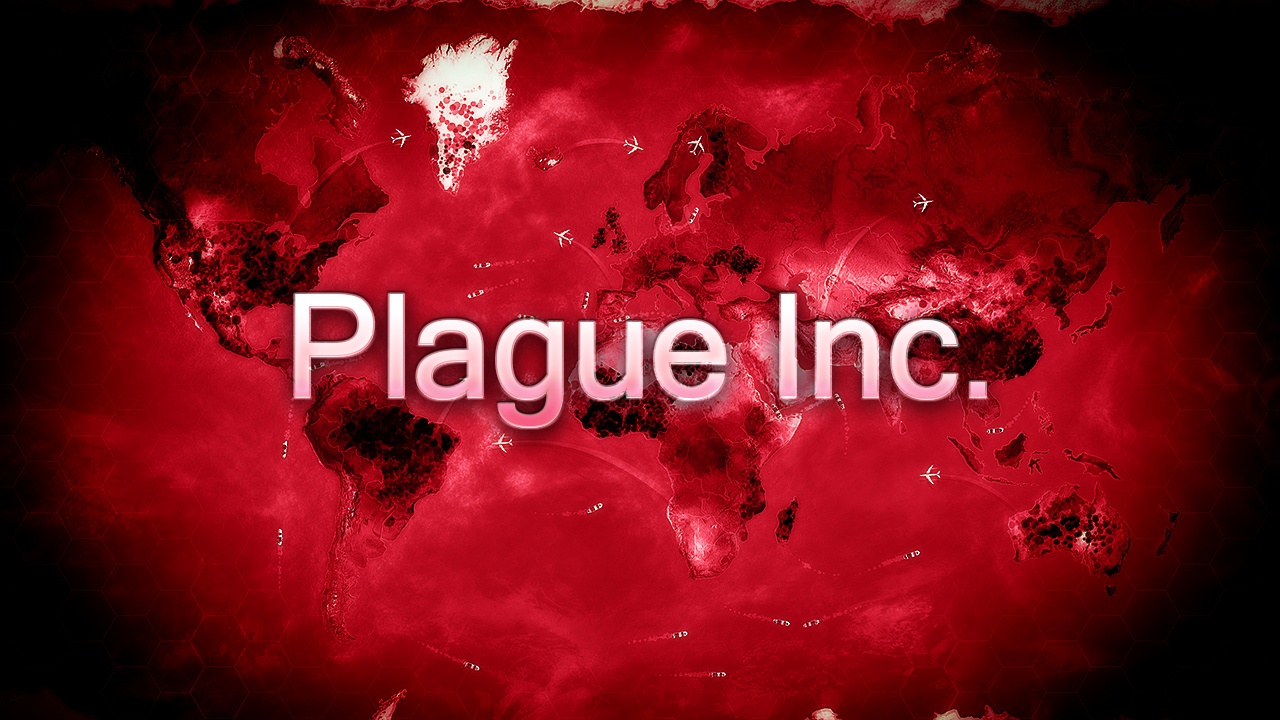 The game Plague Inc. has time pressure and your strategy will help you win this game. You have to end the human race before they can develop a cure for the plague. There are a number of pathogens that the player can use but initially, you can only start with bacteria. As you win the game other pathogens like virus, fungus, parasite, nano-virus, and bio-weapon. The game also introduces some fictional pathogens like a mind-controlling worm, a virus that turns you into a zombie, and a vampire-like shadow plague.
Orbia (Free to Play)
One of the most underrated games Orbia puts to test your one-touch dashing skills. Your character is a cute little ball with glowing eyes and you have to dash through evil versions of yourself to the next target. These targets are simple white circles sometimes with power-ups enclosed within them. The end goal in the game is to reach as far as you possibly can but if the game ends you can jump back to any completed level you want. Orbia has four different worlds each with different scenery and different villains. There are a huge number of levels in each world so you don't have to worry about finishing the game too soon.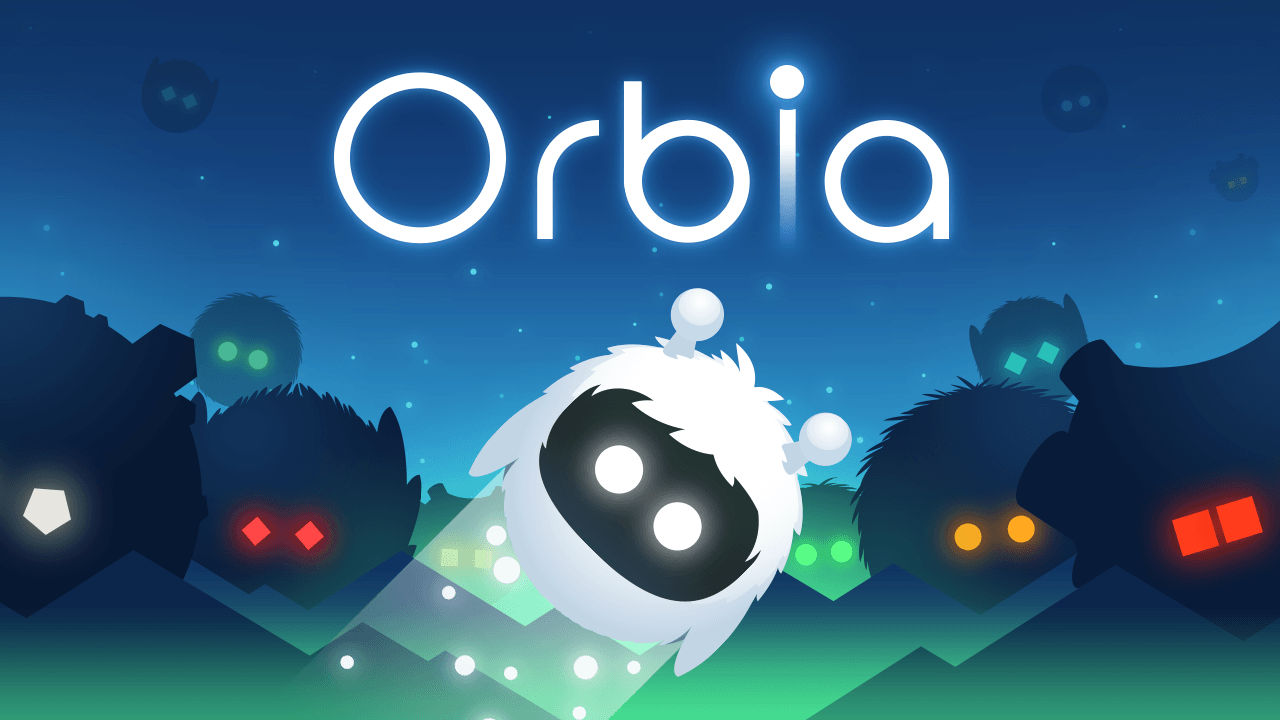 Although like several other games, dashing from one spot to another sounds pretty easy but you will be in for a challenge. Each target is surrounded by the villains who come in different sizes if you crash into them while dashing its game over. To dash, you don't have to touch the target but you can touch at any point on the screen. The game starts easy but as you progress through the levels the number of the evil little balls and their density keeps increasing.
Smash Hit (Free to Play)
Smash Hit is an arcade game that takes you on a journey through a futuristic dimension. You have to smash your way through obstacles and objects that are in your path and cause destruction while you move forward. There is great sound and music to enhance your experience and help you concentrate while you break your way through things. The goal of this game is to not only move as far as you possibly can but also to break a maximum number of things as you travel the distance. This game has been well thought out in terms of physics as the glass breaks according to how and where you hit it.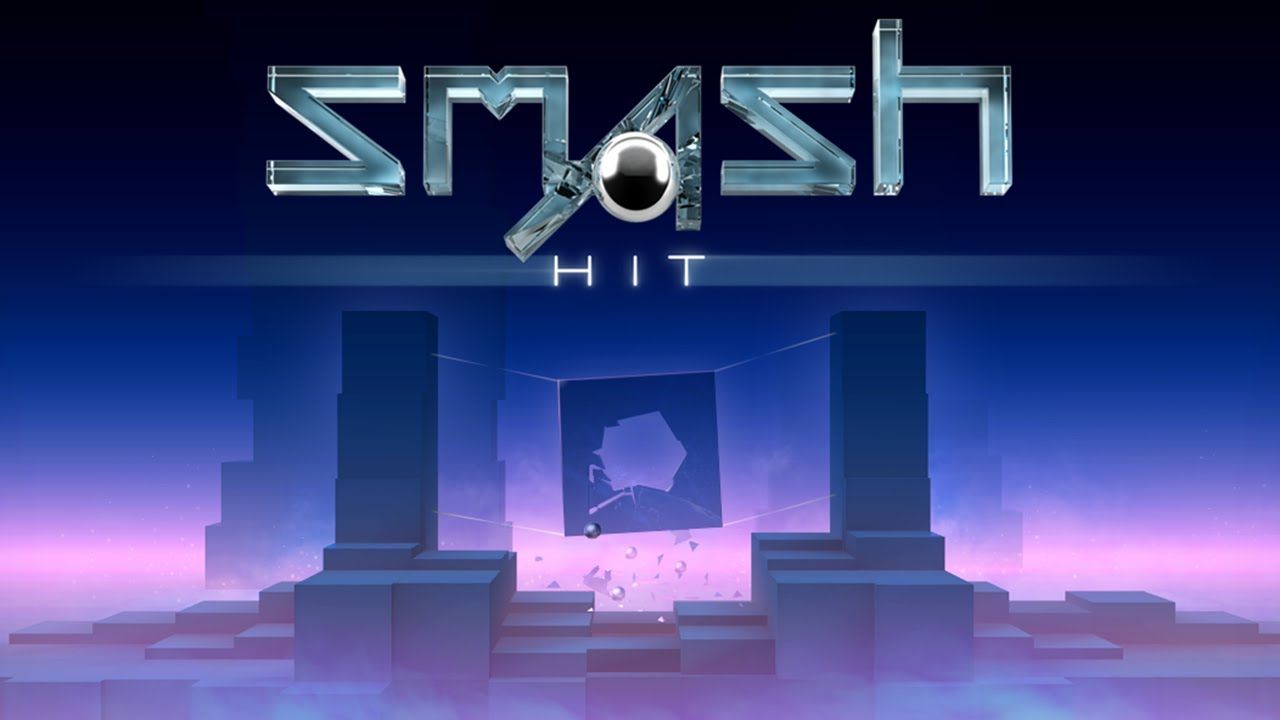 The music in Smash Hit is synced with the movement of the objects. With each new stage, the music and the audio effects change, and the objects move according to the new tune. The graphics of this game are unparalleled and provide a surreal experience. An in-app purchase is available that upgrades the game. This upgrade will allow you to save the game through multiple devices and give you the ability to continue from any checkpoint you want. It also opens up new game modes that you can enjoy.
Lifeline (Play for 0.99$)
Are you ready to help Taylor in finding a way back home? Lifeline is a text-based adventure game with Taylor as its main protagonist. He gets stranded on an unknown moon after the spaceship crashes. The rest of the crew members are either missing or have died. You have to help him escape the unknown planet which inhabited by hostile patristic life forms that are called 'greens'. He is resourceful and tries to use the material around him to manipulate the elements of the planet and call a spaceship to escape.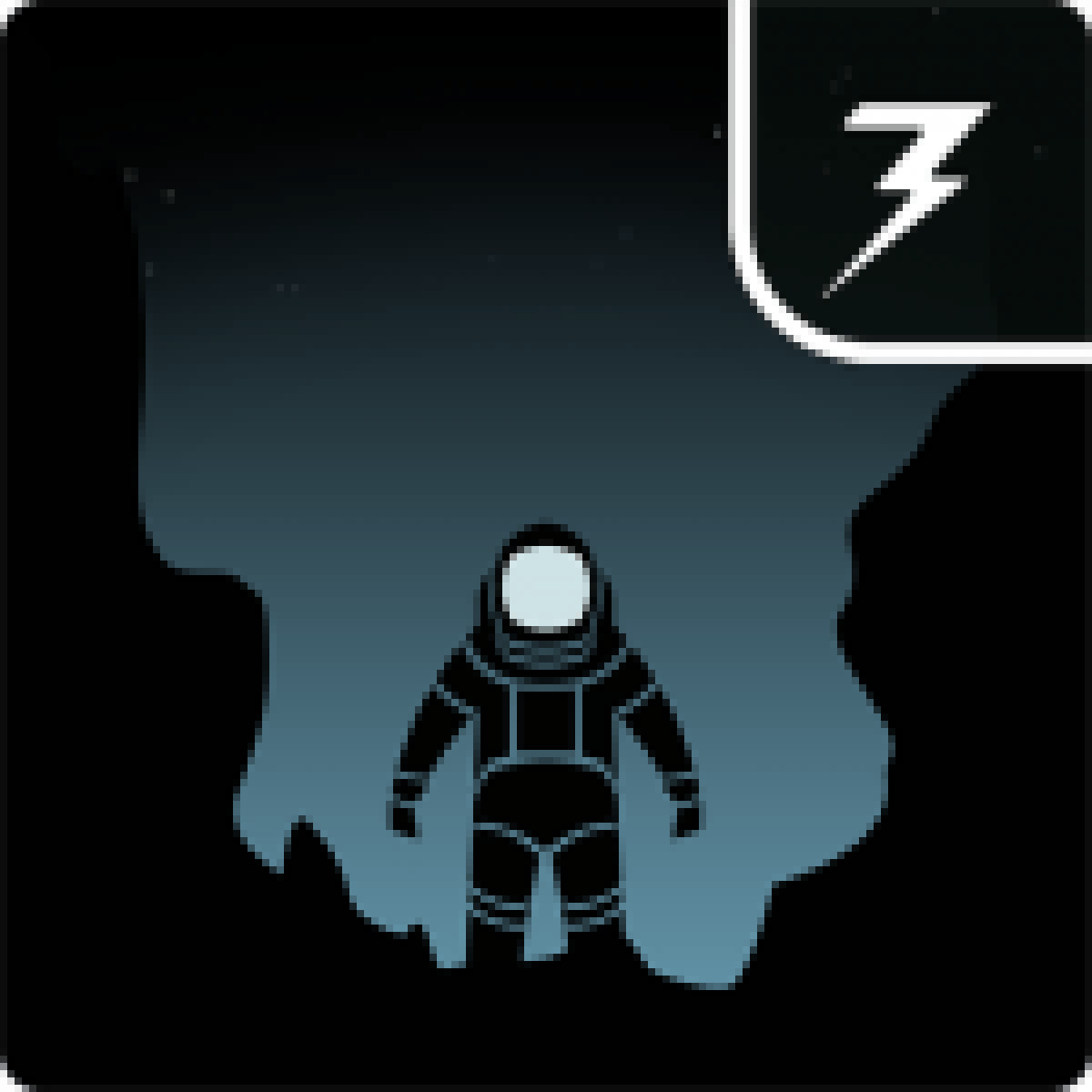 The story of Lifeline plays out in real-time as the protagonist explores the planet, sleeps, and interacts. He takes a normal amount of time in completing tasks and the player has to wait for him to respond. The interaction between the player and the protagonist happens through a series of text-based choices. The player has to choose what happens as the game progresses. A wrong decision can cause Taylor to die but the player can move to a prior decision and choose a different path of progression. When the player reaches an ending a fast mode of the game gets unlocked where the wait time between the texts is removed.
Lapse (Free to Play)
Lapse is a highly underrated strategy game provided by Cornago Stefano for free. As the president of the nation, the entire destiny of the nation lies in your capable hands. In this post-apocalyptic world, it is up to you to lead the nation to salvation or destruction. The setup of this game is futuristic and lies beyond the year 2075. You have to make difficult decisions about many problems and quests. Every single decision can either lead you to your final victory or can lead you to failure. So, think long and hard every time before you make your final decision.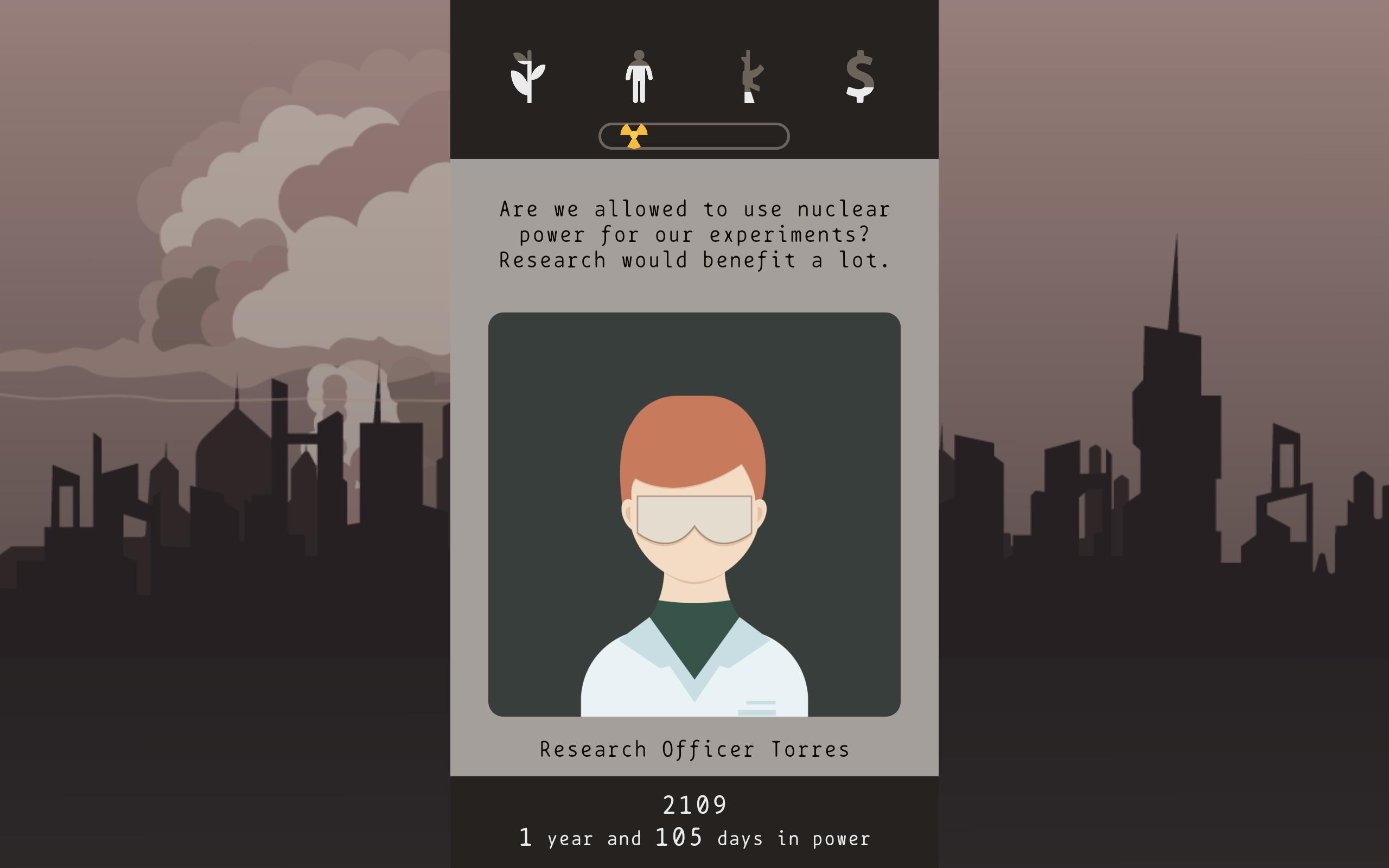 You have no way of knowing which person is going to be your friend and who might turn out to be your enemy. It is a complex world filled with lies and betrayals, aliens, robots, and ancient myths. All you can do is make the best possible decision and play your cards well in this race against time. Battle the mysterious forces at play that are causing wars, illness, and famine with nothing but your wit. Press on the card and swipe it left or right slowly to see your options before deciding what to choose. Every choice you make will have future consequences. You can reach the end of the game by making all the right choices.
Sword of Xolan (Free to Play)
An action-packed game offered by Alper Sarikaya, Sword of Xolan gives a visually pleasant experience with its vibrant colors and pixel art. The protagonist Xolan is a brave man who fights for justice no matter what cost he has to pay for it. He aims to restore the balance and bring peace by fighting and eliminating the darkness. This game offers on-screen controls that can be adjusted and moved around by the player to fit the size of their fingers. The controls although onscreen are very responsive and the player could easily perform any action they want. The sound and music of the game are also wonderful with a great score and one-liners that pack a punch.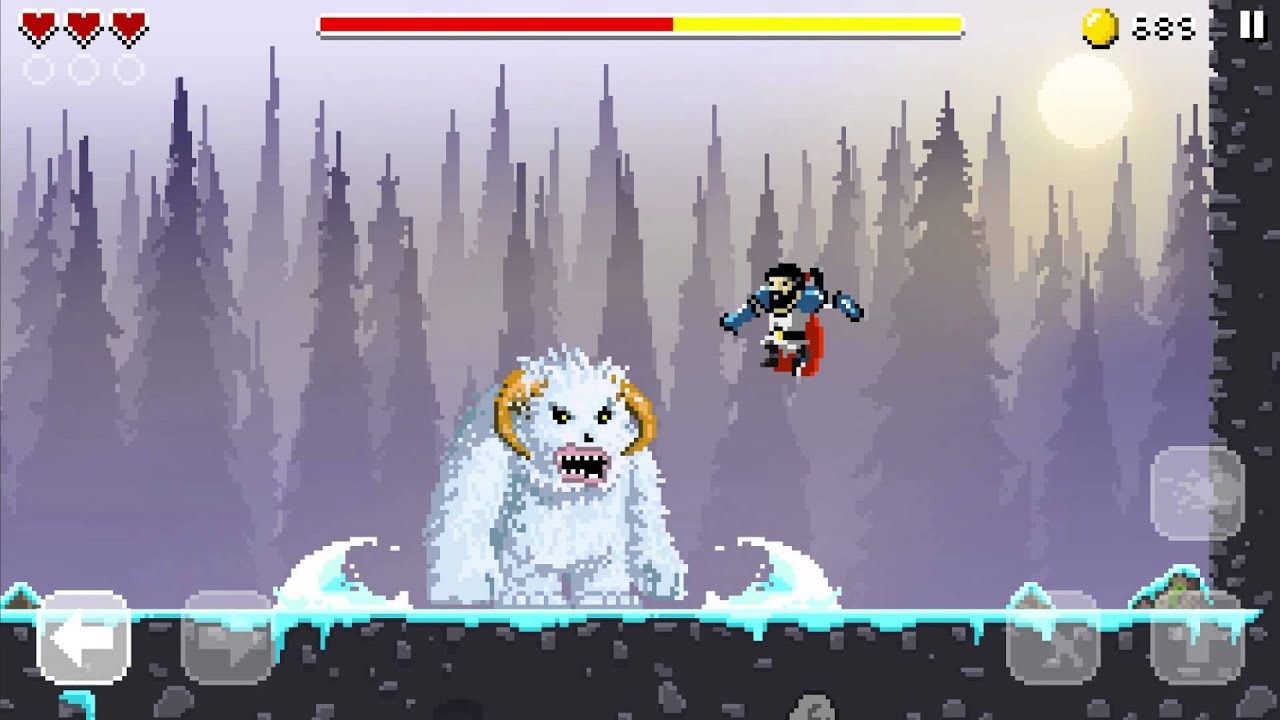 It is filled with a variety of monsters like rock-throwing monsters, monsters that spit attack, monsters that crawl up and down a web, spikey monsters, etc. There isn't a lack of entertainment throughout the game and players will enjoy fighting all these monsters by casting spells and using their swords. With a total of 30 levels, 3 bosses, and 9 time-based levels this game comes at a low price. It also has cards that give you power-ups and that you can collect.
Monument Valley (Play for 3.99$)
Monument Valley is a puzzle game offered by USTWO Games that combines so many great elements that you will wonder why it is priced so low. As the name suggests each level of this game features a monument with architecture that is confusing. The goal of the game is to get the silent princess Ida to the top of each monument. You can drag the screen to rotate the structures and tap on different components of the building to discover what can be interacted with. As you move through levels they keep getting more and more complicated and new things are introduced.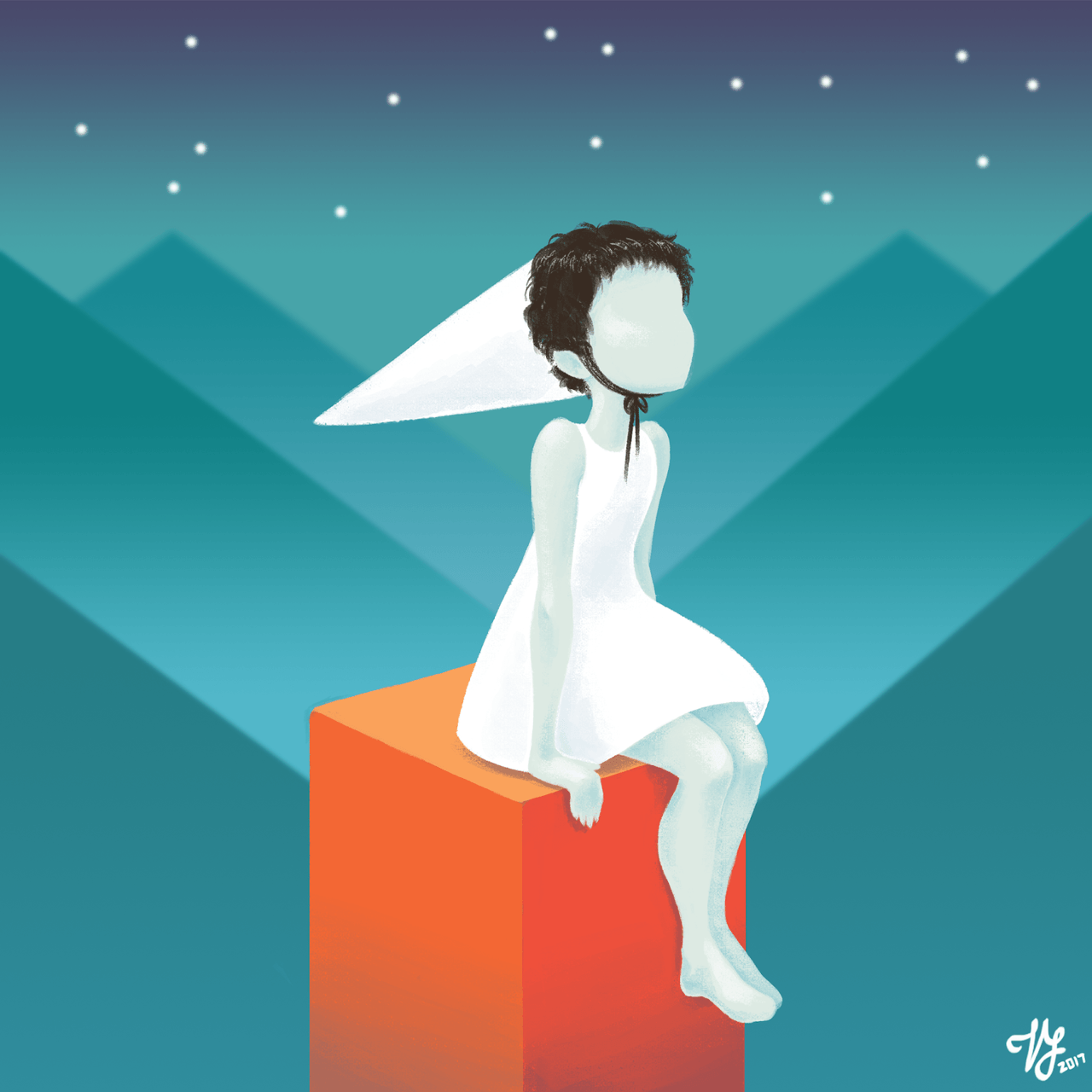 The princess learns new skills like walking sideways and characters like the crow people are introduced as the levels progress. There is no time limit or timer in Monument Valley so you can completely relax while you try to unravel the mysterious monument. The graphics, music, and sound of the game are the highlight. Each level has a unique setting and color schemes also vary throughout the game. Sometimes it is eerie and other times it can be bright and cheerful. The sound effects and music are also well synchronized with the theme and tone of the level.
World War 2 Heroes (Free to Play)
Offered by Azur Interactive Games Limited World War 2 Heroes is a game based on the events of World War 2. The aim is to destroy the enemy by using an array of weapons and surviving counterattacks. You can use several weapons like machine guns, pistols, shotguns, grenades, sniper rifles, rifles, etc. from the arsenal. There is also combat equipment provided by the USA, USSR, Japan, and Germany. You can also operate your tank on the battlefield. The game features seven different Word War 2 battle zones with six game modes and a custom mode where you can make your own rules.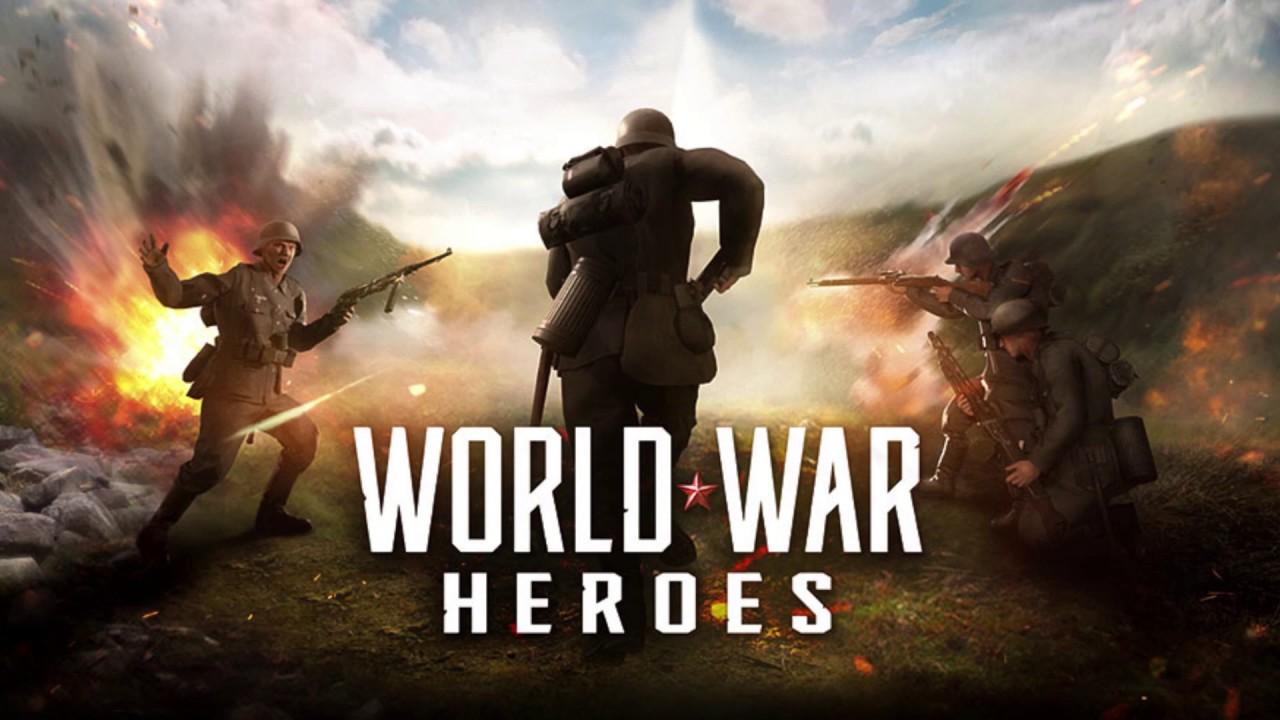 You can build your dream arsenal by choosing your favorite weapons and upgrade them to increase the damage it causes and reduce kickback and reload time. In a team deathmatch, two teams fight against each other and the team with the higher score wins. Similarly, in deathmatch mode, each player fights for themselves and the highest scoring player wins. In HQ defense the team has to protect their headquarters as the name suggests. There are other modes too like the point capture, capture the flag, and team battle mode. Lastly, in the custom mode, you can make your own rules and invite your friends to play World War 2 Heroes on PC.
Among Us (Free to Play)
Among Us is a fun party game developed by Innersloth. Among Us is a multiplayer game and can be played over both Android and iOS devices. This game features a space theme where players are either a crewmate or an impostor. There are four different maps that you can choose from. As the game begins, each player gets an assigned role which is a secret. The crewmates have to complete several tasks all over the spaceship to get the ship started. The job of the impostor is to secretly sabotage their work and kill all the crewmates one by one. Once the impostors kill all the crewmates, they win.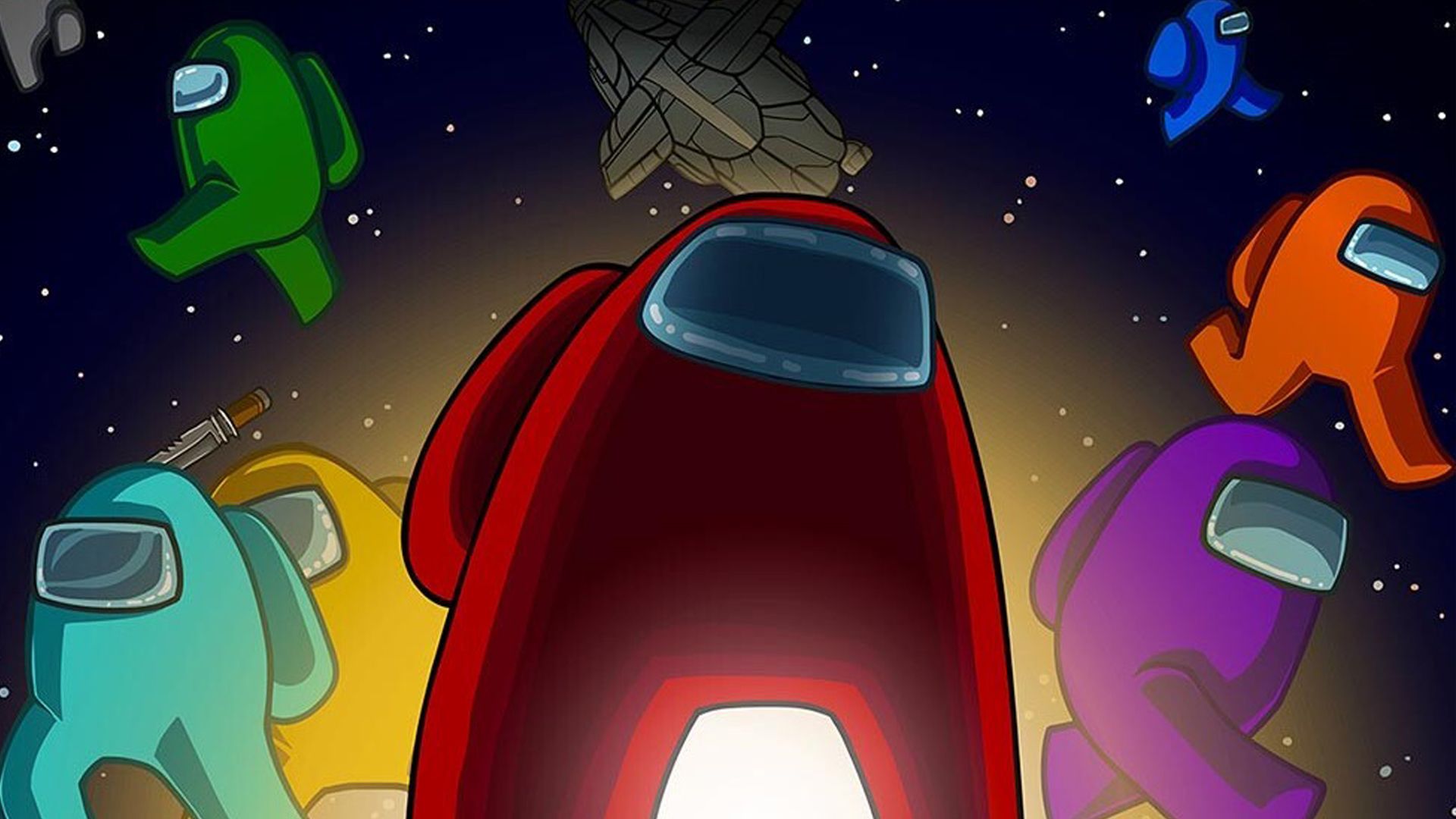 The crewmates can call meetings to discuss if they suspect any player of being an impostor. The discussion usually happens when a dead body gets reported and all the players can vote out the suspect and throw them off the ship. If the crewmates successfully throw off all the impostors or complete all the tasks before the impostor can kill everyone, they win. When a crewmate is killed they become a ghost and can chat with other dead crewmates. They can also float through walls and complete their tasks to help their teammates score a win.