BlueStacks Roundups
Featured: Top 10 Best Video Calling apps on Android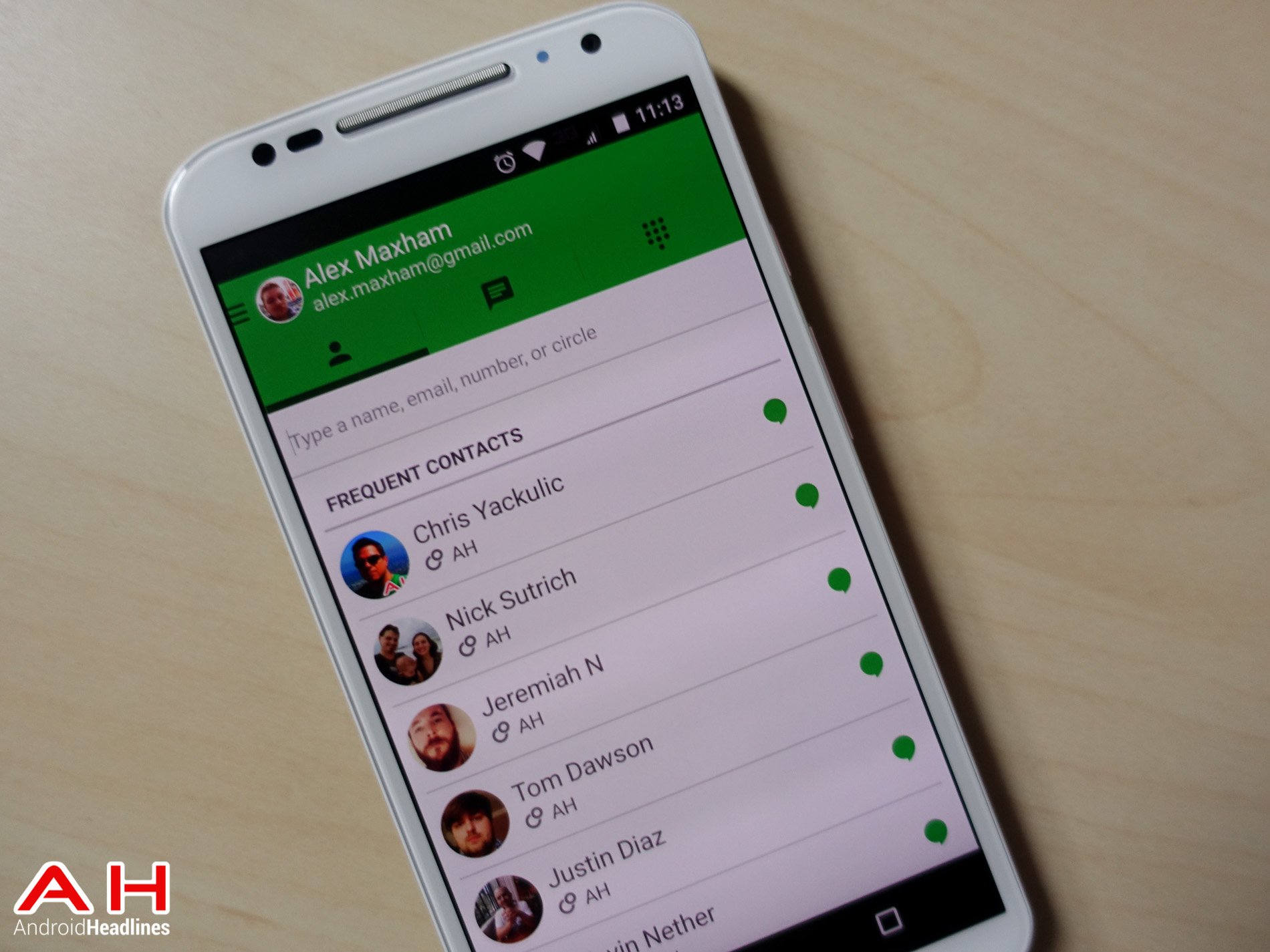 Video calling has become a pretty big part of our lives now. We've got Hangouts from Google, Facetime from Apple and Skype from Microsoft, which make up the big three smartphone OS. But what other services are out there? Because there are a ton. And there's a ton that have also disappeared, like Qik for instance, which was huge in the HTC EVO 4G era back in 2010. With most smartphones having decent front-facing cameras, how many of you do video calls regularly?
Video Chat by Friendcaller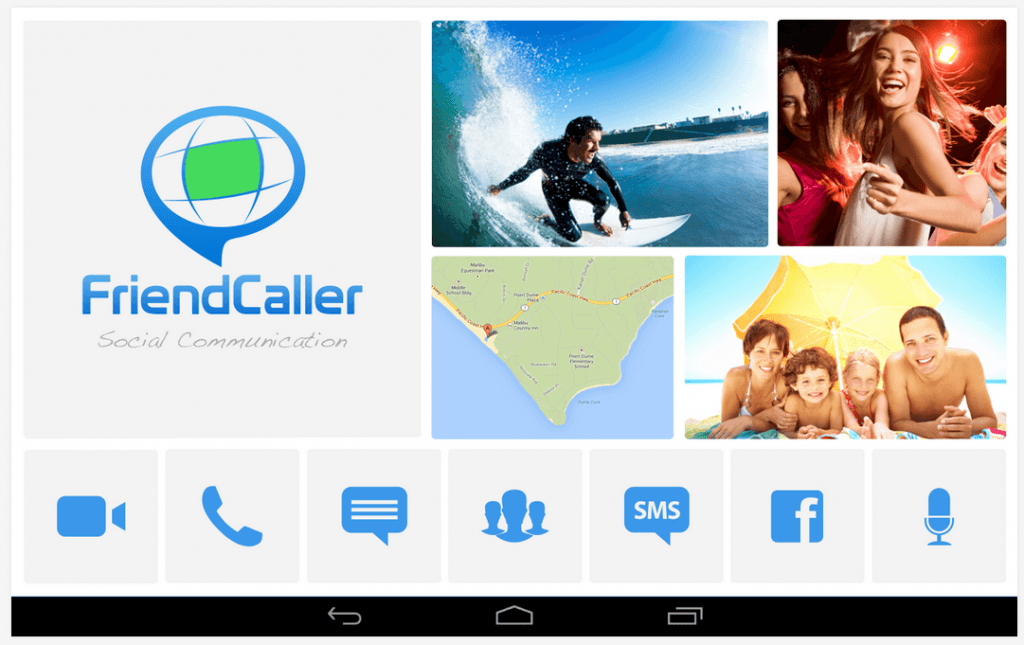 Here's another app that most of you probably haven't heard of. Video Chat by Friendcaller is a video calling app that also allows you to send multimedia messages, it works cross platform, you can video chat with up to 7 people, send texts and instant messaging as well. All of this for free. What more could you ask for?

Camfrog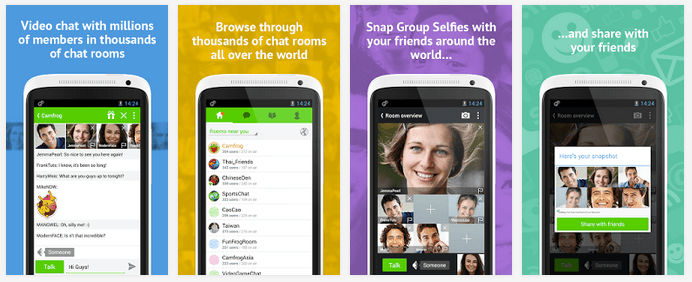 Camfrog is an app that I've honestly never heard of before. But it works as it was intended and is a great alternative. Camfrog allows you to join thousands of chat rooms to video chat with others from all over the world. It works on Android, iOS Mac and PC. So it's a great app that's truly cross-platform.
Paltalk Video Chat

Paltalk is a great video calling app as well. It's completely free and there's an ad-free version that's just $0.99. You can easily make new friends fast with Paltalk, find over 5,000 chat rooms. You can make video calls with Paltalk over 3G, 4G, or WiFi.
Yahoo Messenger Plug In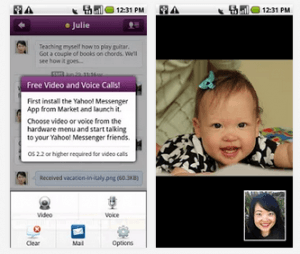 This app is simply a plugin for the Yahoo Messenger app, which allows you to do free video and voice calls. It works with Android 2.2 and above. It's just that simple. So you'll need to have the Yahoo Messenger app installed to use this plug in as well.
Fring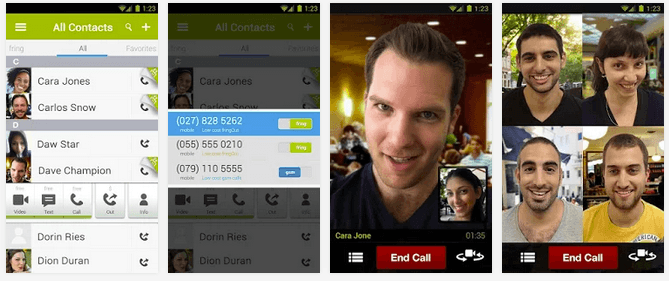 Fring is an app that has also been around for quite a while. It allows you to place free calls, group calls, texting video calls, group video calls and much more. Fring is cross-platform as well. Not just iOS and Andoid but also Symbian, yes Symbian. It's all completely free.
ooVoo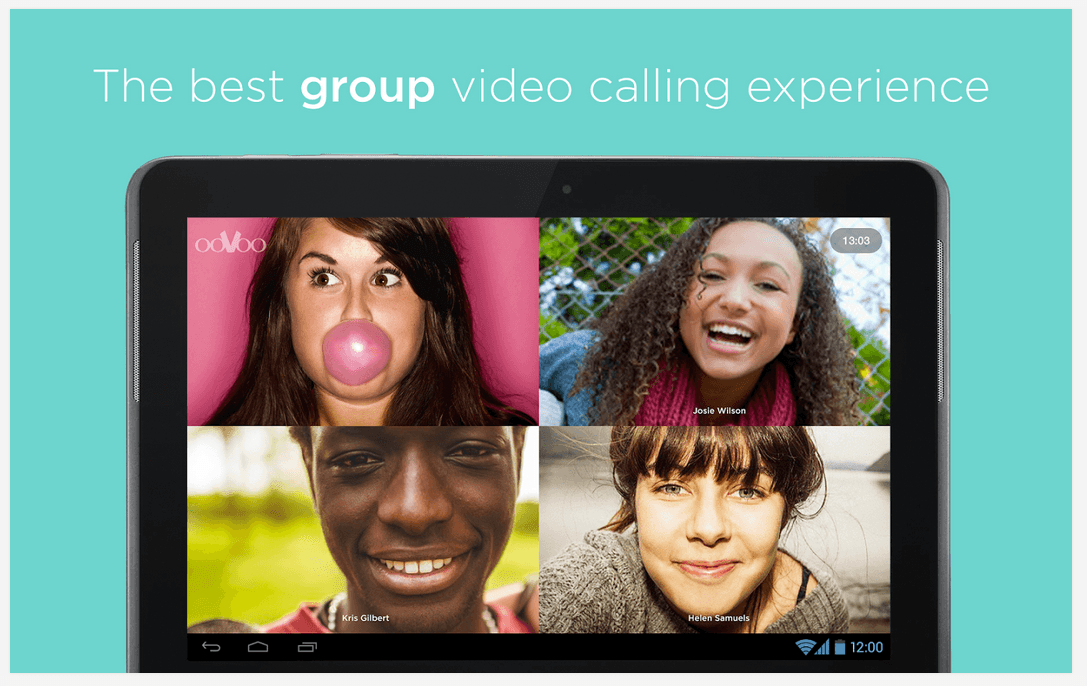 ooVoo is the video calling service that all the kids are using. It's a pretty adequate alternative to Skype. It allows you to do group video calls or 1-on-1 video calls. You can have up to 8 people in a video call as well. ooVoo is cross platform and available on Mac, PC, Android, iOS, Blackberry 10 and Windows Phone. Not too bad ooVoo.
Tango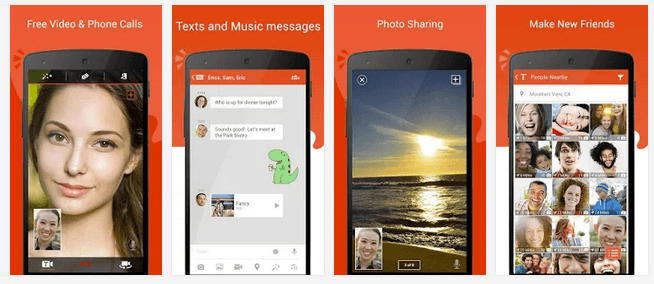 Tango is a great video calling app. It allows you to automatically find your friends using Tango. Place calls and send messages quickly. It works on tablets and smartphones. It's also available to be used over 3G, 4G and WiFi networks. You can also personalize your profile with status updates and photos. You can also group chat with up to 50 friends at once. That might get a little hard to understand what everyone's saying.
Skype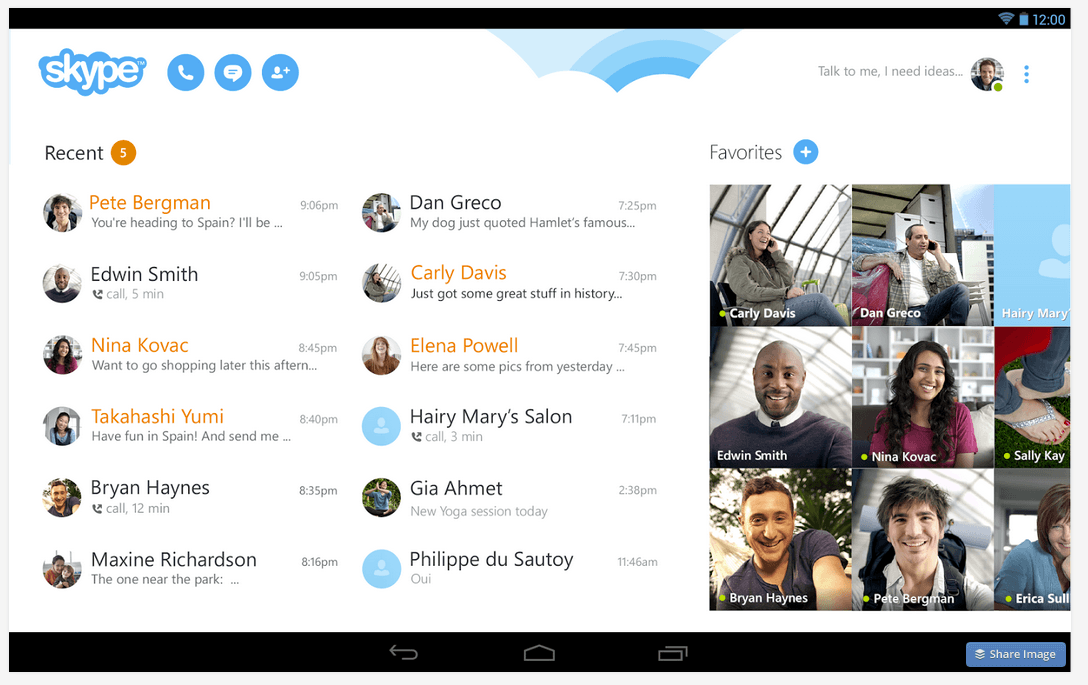 We all know and love or hate Skype. Skype is now owned by Microsoft, so they recently redesigned their Android app and it's a bit more Metro UI which you'll find on Windows 8 and Windows Phone 8. But you can still place voice and video calls from it to anyone in the world from your smartphone or tablet. It's a great app to use.
Hangouts

As Android users, we all have Hangouts installed on our phones and tablets already. So why not use it? With Hangouts you can video chat with up to 8 people at a time and you can even do a Hangout on Air, which allows your Hangout to be streamed and recorded onto your YouTube channel. Pretty cool right?

We have also curated a list of 10 best video editing apps available for Android right now. Head over and check it out!