BlueStacks Roundups
Top 10 Video Editing Apps For Android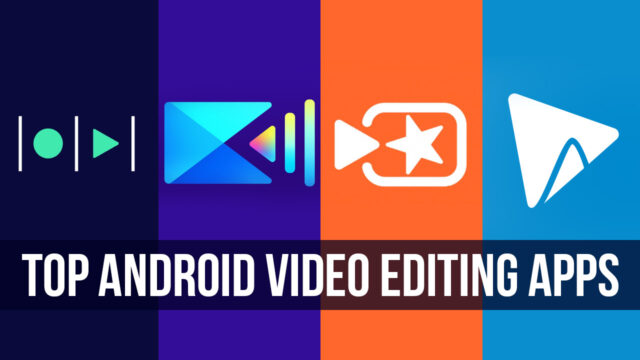 Since most content uploaded on the internet nowadays is shot or filmed on a phone, it only makes sense that there should be an option to edit this content on a mobile device as well. Editing videos on your phone is convenient in many ways. People tend to carry their phones with them all the time, which essentially means you can edit from wherever you are, whenever you find the time. Phones also don't take up as much space as laptops do, so why lug around a bulky device when you can get your phone to perform the exact same function? Finally, editing videos from your phone also means you have direct access to your gallery of photos and videos, so you don't need to spend extra time transferring content from one device to the other.
In this article, we have the 10 best video editing apps available for Android right now.
1. GoPro Quik (Free)
With over ten million downloads, GoPro Quik is rated 4.4 out of 5 stars on Google Play Store.
Created and released by GoPro, Quik is GoPro's updated photo and video editing app that replaces the old GoPro app which was available for both Android and iOS. There is nothing to fret about for users of the old app though, since all of your photos and videos will automatically be updated in the Quik once you install it, and all cloud-based data will still be accessible upon login. As one may expect, Quik supports photos and videos captured on GoPro cameras, but what is great about the updated app is that it now supports photos and videos captured on any camera.
One of the main tenets of GoPro when creating this app, and one issue they wanted to solve was the "Black Hole" problem, which essentially means how we lose track of our pictures and videos on our devices since there are so many of them. Quik aims to combat this using its Mural mode. The feed in Mural mode is where all the action of the app happens. Here you organize and store all your pictures and videos according to various categories so that you no longer lose your pictures amongst the thousands on your device, and so that you no longer have to scroll up and down for several minutes simply to find the one photo or video you may need in your edit.
Speaking of editing, Quik is an incredibly simple and powerful video editor that anyone can use, regardless of skill or past experience in editing. For starters, you can add up to 75 different photos and videos and combine them in your edit. You also have over twenty theme options available to you which can be used to lend the edit a particular aesthetic. These themes have been created by GoPro and are very professional looking, so even if your footage isn't the greatest and you think the video looks amateurish, these themes will help to fix that to some extent. Like in any good video editing app, you have the option to trim and slice your videos and add different parts of one video at different times in the edit. You can rotate your clips, and add text or stickers on top of them. You can also slow your videos down or speed them up. The AI-powered movement, face, and sound detection feature is also incredibly useful. These detections are also allowed to be manually edited.
The app is compatible not just with videos and pictures but also with motion photos, so you can include those into your edits as well. There are hundreds of copyright-free songs available for you to add to your edits. In case you're not very well-versed with editing, or don't have the time for it, the app also makes simple edits for you. You simply need to pick the pictures and clips you want in your edit. Another great part of this is that the app will match the audio to the videos so that the transitions in the auto edit happen on the beat. Quik supports 4k videos, and all edits have the option to be exported in 1080p HD quality. Once your edit is done, you can also select the dimension in which you want to export the video, for example, cinema, portrait, or square dimensions. The app leaves no watermarks on your video, and the export speed is incredibly fast.
2. KineMaster (Free)
With over a hundred million downloads, KineMaster is rated 4.2 out of 5 stars on Google Play Store.
While GoPro Quik is a simpler editing option for those who have just gotten into editing and are as yet unsure if they should move on to more complicated apps, KineMaster is for those who already have some editing experience, since it is slightly more complicated but also a lot more powerful in terms of its editing potential. Created by KineMaster Corporation, a South Korean software company, KineMaster is an excellent video editor for those looking for more advanced video editing and compilation.
One of KineMaster's main features is its multi-layer editing process, and the ability to work with several clips at once instead of adding them separately. While this feature is usually reserved for apps made for desktop or laptop devices, KineMaster for Android pulls this off really well. While you're working on an edit, the main video will be on top and enlarged. However, there are also secondary clips below the main clip which can be edited whenever you want. Below all of this is the timeline of the video. To the right are the options for editing which are in the shape of a wheel. You can add new media to the edit, not only from your own device but also from the hundreds of stock clips that KineMaster provides to you. You can also record a voiceover for the video using an option on the wheel, or add music to the video using an option on the wheel. With the voice-over effect, you also have the option of changing the way your voice sounds, either making it sound shriller or deeper. There are also other, more comical options as well such as the chipmunk and robot effect. You can also add different sound effects to the video. The sounds added to the video, whether they be a voiceover, an audio clip of your choosing, or a sound effect, are all subject to mixing and mastering which can be done through the KineMaster app itself. You can fix the EQ of the sounds on the video, as well as add reverb or bass to your audio.
Once you're done putting all the clips in order you can move on to how the clips look and if there needs to be any correction in terms of color and shade. You have the option to manually change many aspects of the video such as the brightness, contrast, saturation, etc., but if you're not very adept at doing this or don't have the time, you can fall back on the host of filters KineMaster provides you with. There isn't any option to manually change aspects such as brightness, etc. once you have applied a filter to the clip, however, which could be a hindrance to some. As mentioned before, you have the option of working with several clips at once because of the multi-layer interface of KineMaster. There is also an option to change the way these clips blend into one another using the blending mode. There are options for soft and hard light, as well as overlay. If you're working with a green screen and want to remove it to add a different background in place of the green screen, you can use the chroma key feature to do just that.
While KineMaster is free and all the features relayed above are included in the free version of the app, the free app leaves a watermark on your edited video, which may not be acceptable to some. To remove this watermark, as well as to access the premium features of KineMaster, you can buy the KineMaster subscription which costs $3.47 per month, or $18.10 per year after a seven-day free trial. You can also edit your videos on KineMaster with BlueStacks on PC.
3. Funimate (Free)
With over ten million downloads, Funimate is rated 4.5 out of 5 stars on Google Play Store.
Created by AVCR Inc., and released in 2016, Funimate is a video editing app that focuses primarily on videos created for social media websites such as Instagram or TikTok. In fact, it is something like a social media app in and of itself, since you have the ability to follow others, and have others follow your account in Funimate. Funimate is also extremely easy to use, at the same time being an editing app capable of many different editing features and options. One of the foremost features of the app is the incredible transitions that you can create using Funimate. Everywhere you look, whether it be on YouTube Shorts, TikToks, or Instagram Reels, transitions are all the rage, and Funimate allows you to create some of the most creative transitions to help you stand apart from everyone else that is hopping on the same trend. These transitions are also incredibly easy to make. All you need to do is add the pictures or videos you want in the edit, set up some minor details, apply the transition, and there you have it! Your edit is now ready to post.
Funimate also has a library with thousands of elements, such as emojis, stickers, backgrounds, layers, etc., all of which can be used in your videos to help you create the best edit possible. These elements also include the text feature using which you can add text to your videos. Texts can be in many different fonts, and you also have a choice in colors and other effects to alter the way the text looks, such as neon lights. By using the thousands of elements available to you, you can also change the background of your video and use the AI effect to add masks to your face in a video. Doing this is very simple. All you need to do is tap on the AI effects button, choose the effect you want on your video, and you're ready to go.
If you're not satisfied with the effects that Funimate has in store for you then you can also create your own effects using keyframes. The effects created using keyframes come from pre-existing pictures in your library, so you can mimic any style or aesthetic you want very easily as long as you have a reference photo that you can input into the app. Apart from these effects, you of course have the staples such as effect mixing, clip trimming, and the ability to slow down or speed up your videos. You can also merge different clips, crop your final video or any of the videos or pictures you're working with, and upload directly on the social media app of your choice.
While Funimate is free, it does have ads that can be removed by paying for the premium version of the app.
4. FilmoraGo (Free)
With over fifty million downloads, FilmoraGo is rated 4.4 out of 5 stars on Google Play Store.
Created by FilmoraGo Studios and released in 2016, FilmoraGo is one of the only free video editing apps that does not leave watermarks on your videos after you have finished editing them, as so many other free video editing apps do. It also does not place a time limit on the video, and you can create edits for lengthy as well as short videos. FilmoraGo is very easy to use and is also capable of doing some advanced editing, which means it is great not only for professionals but also for newbies who are just getting into video editing or people who just want to create a fun little edit for their social media platform. The app features all of the basic utilities that you would expect from a video editing app; you can trim your videos, rotate your videos, put the whole thing in reverse, add text on top of the video, speed it up and slow it down. You can also play with the speed of multiple video clips in the same edit. For example, you can edit your videos in such a way that the first clip is in slow motion, while the second clip is sped up, or vice versa. All of this can be done very easily and you don't need much time to do any of the functions mentioned above.
Apart from the basics, FilmoraGo also features over a thousand licensed songs for you to add to your video, and more than five thousand stickers and templates for you to play around with. You can lip-sync with any of the 1000+ songs mentioned above and post directly to your social media handle. You also have the ability to import media directly from social media apps, which is not something every video editing app has. This makes it incredibly easy for you to add video clips or photos into FilmoraGo, and you don't need to go through the process of downloading additional apps just so you can import social media content into your phone's memory and then into your video editing app. The app has templates not only for video editing, but also for photo editing, so if you can use FilmoraGo not just to put together video edits but to also change the way your pictures look, all from the same app! Once you're satisfied with your edit, you can crop the edited video or photo into any aspect ratio you want. This will help ensure that once you're posting your edit on a social media app, say Instagram, essential elements of the photo or video don't get cropped out, hence ruining your edit. You can also choose the export quality of your edits, ranging from 360p to 1080p HD.
As with most other free editing apps, FilmoraGo has a paid PRO version, which has tons of additional features, such as more video presets, templates, etc.
5. InShot (Free)
With over one hundred million downloads, InShot is rated 4.8 out of 5 stars on Google Play Store.
Released in 2014, InShot is one of the most popular video and image editing apps available currently. This is primarily for two reasons- first, InShot is incredibly easy to use, second, because it's free and has a ton of features available to you for free from the get-go.
Another editor primarily used for social media, InShot has all the tools necessary for you to make your pictures and videos look stunning. The video splitter is one of the best features of the app. If you have a long video, say one that is ten minutes in length, the video splitter feature allows you to cut that video into several smaller clips, be it one-minute-long clips or ten-second long clips. This way, you can produce a lot of content just from one long video clip, and the rest of the video doesn't go to waste. In a similar fashion, you can also merge multiple clips together into one long clip. Cropping videos or zooming in or out of a video is also an option in the app, and so is playing around with the video speed. You can slow your entire video or parts of your video down, as well as speed them up. You can also rotate or flip the video using InShot. Put together several videos or photos, edit the visuals using any of the effects available to you, and export the video into your gallery or directly to your social media. In case you're short on space you can also compress the video edits you make, with little to no effect on the final video quality. You can also convert your edited videos to MP4 format.
Another important aspect of InShot is its focus on music and sound. InShot allows you to add music to your videos and pictures, but that is not all. You can also extract the audio from other videos and add that audio to your own video edit. InShot also allows you to record your own voice and add a voiceover to your video edit. As with other video editors, InShot has its own set of transition effects that you can apply when editing your video. Effects such as Glitch, RGB, Old TV, etc. are incredibly popular and utilized widely by users of the app. You also have thousands of text effects, stickers, and presets available to you at the click of a button. There are some effects, presets, and stickers that are not available for free but have to be paid for. This can be done in-app; you simply need to select the effect you intend to purchase and you can make the payment from the app itself. After the purchase, you can use the effect as many times as you want. This is great for those that have a particular style or aesthetic they want to adhere to but don't necessarily want to pay for the fully upgraded version of the app.
Since InShot is a free app it displays advertisements at the top of the screen, as well as a watermark on your edited pictures and videos on the bottom right. In case you're looking for a cleaner interface, no watermark, as well as some additional effects and design options, you can buy the upgraded version of the app at $2.67 per month. You can also use InShot with BlueStacks on PC.
6. WeVideo (Free)
With over thirty million downloads, WeVideo is rated 3.9 out of 5 stars on Google Play Store.
Created in 2011, WeVideo is one of the most versatile video editing apps out there. With more than thirty million users, everyone uses WeVideo including companies, entrepreneurs, social media enthusiasts, and even children for their high school projects.
WeVideo has all of the standard features that we've come to expect from good video editing apps. You can add multiple video clips and photos into your edits, trim and slice your videos to fit a time limit if you have one, merge several clips, etc. WeVideo has an extensive element library that includes thousands of presets, backgrounds, and music, all of which can be used for free in your edits. You can add stickers as well as emojis to your edits. WeVideo allows you to edit not only the images and videos in your library but also the live images and videos that you capture from your device's camera. This means that you can capture as well as edit your videos all from the same app, on the go. There is no need to import videos and photos into the editor, which can save you a bunch of time. All of the music in WeVideo is royalty-free, so you need not worry about copyright infringement if you are publishing your edits professionally or on sites such as YouTube or Vimeo where copyright strikes are rampant. You can also set a timer for when the music is supposed to start on a video. Say you want a voiceover in the first half of the video and music in the second half, this neat timer feature allows you to do just that.
WeVideo allows you to create slideshows quickly and easily, with all the effects you could ever need. There are presets that do all the work for you in terms of figuring out a particular style or aesthetic, and you also have many transition styles that can be used when you change from one slide to the next. Another great element of WeVideo is its compatibility with green screens. If you're creating a short film or any other project that requires a green screen, WeVideo allows you to change the background into anything you like, simply with the click of a few buttons. You can also layer your footage to create a PIP or Picture-in-Picture effect for clips that make use of a green screen. For videos that have been shot vertically, WeVideo allows you to have a blurred background which makes it easy to upload such videos on websites and apps that only allow videos in square or rectangle ratios, such as Instagram. Edits can have a text layer or even a subtitle layer, which is great if you're working with footage that is in a foreign language and requires translation. Once your edit is made, you can upload it directly to any website or app you want, including Instagram, Facebook, Twitter, YouTube, Dailymotion, Vimeo, and Dropbox, etc. You can also choose to publish your videos in 4K Ultra HD.
You can upgrade your WeVideo to Mobile Pass, which includes an expanded music and preset library, no watermark, and unlimited uploading capacity. The free version of the app only allows you to upload 5 minutes of video per month, which is very little if you work with long clips. The Mobile Pass costs $3.76 for a year, which is a very affordable price, especially for an editor as easy to use, yet powerful, as WeVideo.
7. VivaVideo (Free)
With over one hundred million downloads, VivaVideo is rated 4.4 out of 5 stars on Google Play Store.
Another incredibly versatile video editing app, VivaVideo was created by QuVideo Inc. and released in 2013. One of the things first noticeable when using VivaVideo is how clean and minimalistic the user interface is. There aren't too many things trying to catch your attention, neither are you confused about which aspect of the edit to work on even though there are so many options available to you in the app for your editing. You can focus on the edit which is the biggest element on the screen. This is great since mobile screens obviously aren't as big as desktop or laptop screens, so hunting for minor details, especially when the video doesn't take up a lot of space on the screen can be very difficult. The app only works in portrait mode which can be a hindrance to some, especially if you shoot your videos in landscape mode. The app, however, is aimed towards an audience that does most of its edits for social media, and a majority of the content shot for social media is in portrait mode, making editing far easier than in any other app. All of your tools are displayed at the bottom of the screen, so you can pick and choose what you want to change about the video while simultaneously watching those changes take place.
The app allows you to pinch in to zoom into the video and pinch out to zoom out. You can also change the video's speed, going as slow as 0.1x of the original speed, and as fast as 10x of the original speed. You can also select the aspect ratio of your edit through the Canvas button. You can also duplicate clips, trim and merge them, and turn up the video's volume as high as 200% of the original volume. As expected from any good video editing app, there are thousands of options available to you in terms of text overlay designs and fonts, filters, stickers, emojis, and more. Most of these are free, but there are a lot more options available if you upgrade to the VIP pass which costs $11.85 per year. The VIP pass allows you to take off the VivaVideo watermark on the bottom right of your edited video. There is also a color correction feature available to VIP users only, which is a great tool for those who want a more professional look to their videos. Free users are also restricted to making edits only up to 5 minutes in length, but with the VIP pass, you can create edits as long as you want, as many times as you want.
8. PowerDirector (Free)
With over one hundred million downloads, PowerDirector is rated 4.3 out of 5 stars on Google Play Store.
Created by Cyberlink and released in 2014, PowerDirector is one of the most powerful video editing apps available on the market today. Built for both semi-professional as well as amateur editing, PowerDirector is perfect for anyone that wants to take their editing chops to the next level. One of the first things you'll notice with PowerDirector is that it doesn't have multi-layer editing as almost all the other apps mentioned in this list do. This can be a hindrance to many, and it certainly is more difficult to edit this way, without having several clips running simultaneously, the user choosing to switch between one clip to the other. However, the single-layer style of editing helps you pick the clips you want to add to your edit carefully, and it also allows you to think about your edit in a linear way which can help those who are looking to create vlogs and other such videos.
Another important element of PowerDirector is its video stabilization feature. Since most videos are captured through mobile phones, especially since phone cameras are now just as good, if not better, than point and shoot cameras, the footage from such devices is bound to be shaky. Shaky footage doesn't look great in an edit, especially if you're aiming to create something more professional, say something for your YouTube channel. For this, PowerDirector's video stabilization feature is perfect. It changes your video in such a way so as to make it appear less shaky. Of course, it can't fix the video completely, but it will make the footage usable and allow you to add it to your edit.
PowerDirector has been optimized for 64-bit devices, so importing and exporting clips is a breeze, even when you choose to export them on the highest resolution the app provides, which is 4K. The animation tool allows you to create intros and outros for your video using animation, and you can also edit your green screen content on the app using the chroma-key feature. The overlays and blending-mode features are also exceptional if you want to create a double exposure effect in your videos. Apart from these features PowerDirector also has the standard features that allow you to edit your videos easily and efficiently such as speed changing, splicing and merging, voiceovers, presets, effects, stickers, and emojis.
The premium version of the app offers many other features such as additional color filters and video effects. But the most enticing feature that comes with the premium version of PowerDirector is the unlimited access you get to ShutterStock's library of stock pictures and videos, which can be extremely helpful for video and photo editing.
9. Magisto (Free)
With over fifty million downloads, Magisto is rated 4.1 out of 5 stars on Google Play Store.
Released in 2011, Magisto is one of the best video editing apps out there for anyone that wants a simple editing app that will do all the work for you. The ease of use is evident right as you open the app. There are two options available to you: to record a new video or to choose from your existing videos. If you click the first option you can start recording from the app itself, and each clip you record will be saved in the app so that you can use it when you start editing. If you choose the second option you can browse through your phone gallery as well as your Google Drive to pick out videos and pictures you want to include in your edit.
The selling point of Magisto is that you don't have to do any of the editing yourself if you don't want to. You simply need to select the clips you want to include in your edit, whether it be shot from the app itself or from your gallery. Then you must pick the theme you want the video to be in; there are about a dozen different themes for you to choose from and you can change the theme whenever you like to create a new edit. After this is done, you only need to upload the content to the Magisto servers and the app will take it from there. Magisto's AI selects the best and most interesting parts of each clip that you've chosen, stitches them together, and presents you with a finished edit in a matter of minutes. You can add music over the edit, or make changes to the edit if you think something is not right. The theme you choose for the edit comes with a selection of music based on the mood, but if you're not satisfied and want to add your own music to the edited video then you have that option as well. Since edits on Magisto are made using cloud servers, the app requires an active internet connection at all times when using it.
Since Magisto comes with a premium version as well, there are some limitations to the extent of editing you're allowed to do on the free version of the app. You can only include about 600 MB worth of data to a particular edit, or about 16 videos and 5 photos. The edit made using these clips and photos will also be limited to under one minute. The premium version of the app, however, allows for edits that can go up to 10 minutes in length, and it also comes with other exclusive style and edit options not available on the free version. The cost for the premium version is $5.85 per month, or $18.43 per year, the latter coming to $1.53 per month. Overall, Magisto is great if you're looking for a quick and easy solution to editing your pictures and videos, or if you're in a pinch and need an edit put together in a few minutes.
10. Filmr (Free)
With over a million downloads, Filmr is rated 3.6 out of 5 stars on Google Play Store.
The final app on our list is Filmr, created by InVideo. Very easy to use, and with an intuitive user interface, you won't have to spend hours learning how to edit a video using Filmr. The basics remain the same: you have the ability to trim and slice videos, merge several videos, and change aspect ratios according to your needs. The thing that is different about Filmr as compared to other apps though is the sheer amount of features you get in a free app.
To start things off, you have no limit on the number of videos and pictures you can add to your edit. This essentially takes away the most important limitation that other video editing apps have. Next, there are more than twenty million songs for you to choose from when you're making your edit. All of these songs are royalty-free so you need not worry about copyright strikes if you're uploading your edits on social media websites. You can also upload your own music or search for the music you love from the millions of songs available to you on the app. Filmr has a vertical editing interface, similar to VivaVideo, and you can zoom in or zoom out to focus on certain aspects of your edit. While there aren't as many options available in terms of effects and transitions, you can choose the timing of each transition and set the number of seconds it takes for a transition between two clips to happen. You can also do this with the text you add to your video. Your text doesn't need to remain on the edit for the entirety of it, you can choose to have it fade out after a particular duration of time.
Filmr is also completely ad-free, which is a refreshing change in a world where you are interrupted by ads every two minutes whenever you use a free app. The app does leave a watermark on your edit, but you can have this removed simply by watching an ad or by buying the PRO version which costs about $15 per month.
Just as these editing apps have their way to our list, we also got you covered with a list of the 10 best non-gaming apps for Android.