BlueStacks Roundups
Your Android MOBA Experience Is Incomplete Without These Titles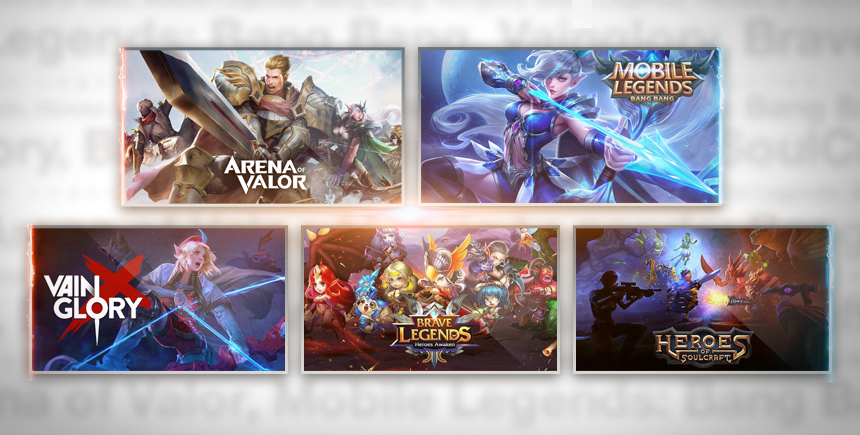 Multiplayer Online Battle Arena (MOBA) games are not new to us, but they are new for those of us who game on Android. This gaming genre has been on PCs and consoles, and we are glad to have it on Android too. Either for you to have your MOBA games on the go or experience them for the first time, we have curated a list of top MOBA games for your Android device right now.
Depending on the kind of storyline and adventure you would like, there is undoubtedly something for everyone below.
1. Arena of Valor
The Arena of Valor is one of the newest titles in the MOBA scene, and it is impressive to see how it has made a name for itself already. While there seems to be concerned about using a Facebook login, there isn't much else that stands between this game and the greatness it brings to the table.
We are used to the team battle modes from MOBA games. What we enjoy a lot about Arena of Valor, though, is how it allows you to play one-on-one games. If you want that team experience, though, you can team up in threes and fives against an opponent of equal team size.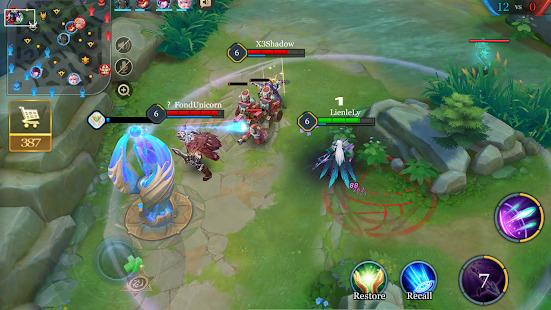 While the game is free to play, expect some in-app purchases. You can decide not to make those purchase and still have a great game, though. You will also enjoy the various battle modes, gameplay stories and unique arenas in the game.
2. Mobile Legends: Bang Bang
The name of this game already shows that the developers put a lot of thought into optimizing it for mobile. Unlike the one above, Mobile Legends remains one of the oldest MOBAs to have come to Android. That does not mean it has lost its touch though, making our list of the top games in this category.
One big issue with MOBAs is that when players get disconnected, they can usually not join the same battle anymore.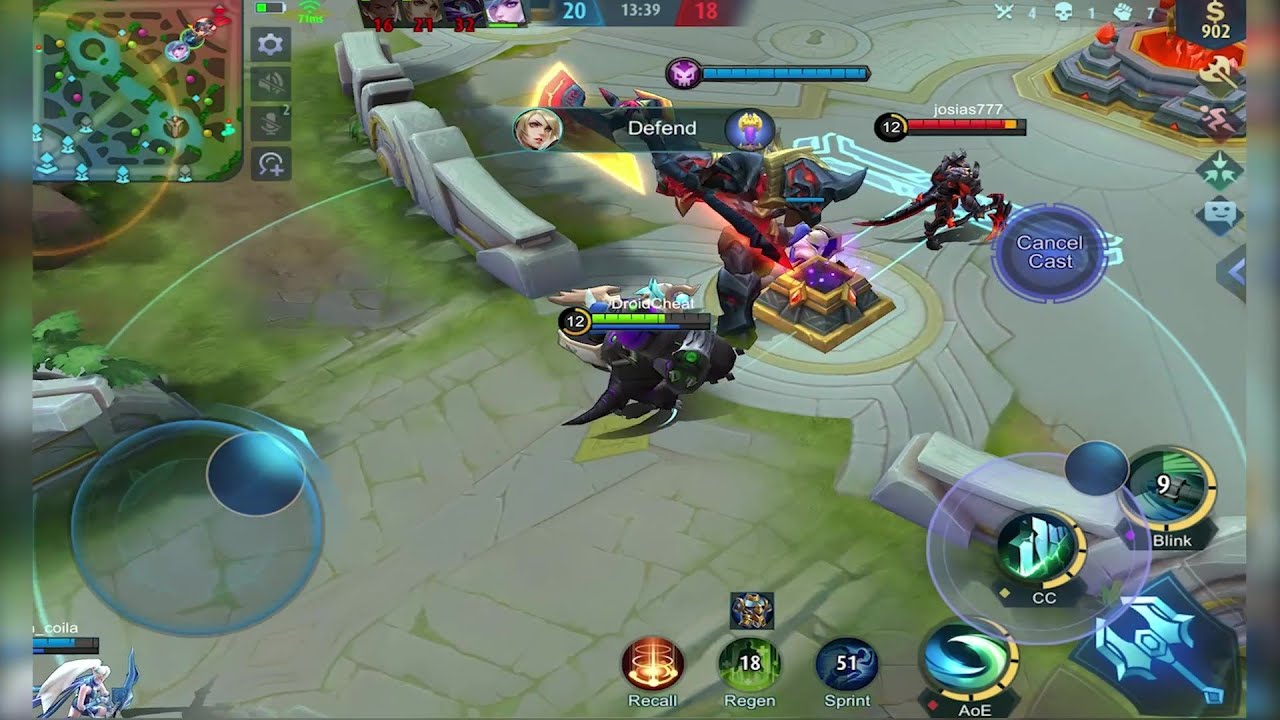 This is not an issue you have to worry about with Mobile Legends. They also claim that they have a maximum of ten seconds of waiting time for game matching. That might be a little exaggerated, but they do offer impressive times.
This might be the reason why they are the most downloaded MOBA on Google Play store right now. That, and the fact that they offer ten minutes matches, five-on-fives battles, some of the most straightforward MOBA controls and overall fluid gameplay.
3. Vainglory
It is often said that games are better optimized for iOS than Android. Whether that is always true remains to be contested, but we are glad that was what happened with Vainglory.
The game came to iOS first, and in a year, we had it on Android already. This allowed the developers time to get the game out to some mobile users, take their feedback and refine that for Android. They didn't do badly with the game too, because we are here with them on this list today.
Vainglory has the E.V.I.L engine at the helm, promising 1.3 million polygons at a rate of 60fps. Agreed, most of the top gaming phones have moved past that today, but it remains a high benchmark to allow inclusion for many Android gamers at the same time.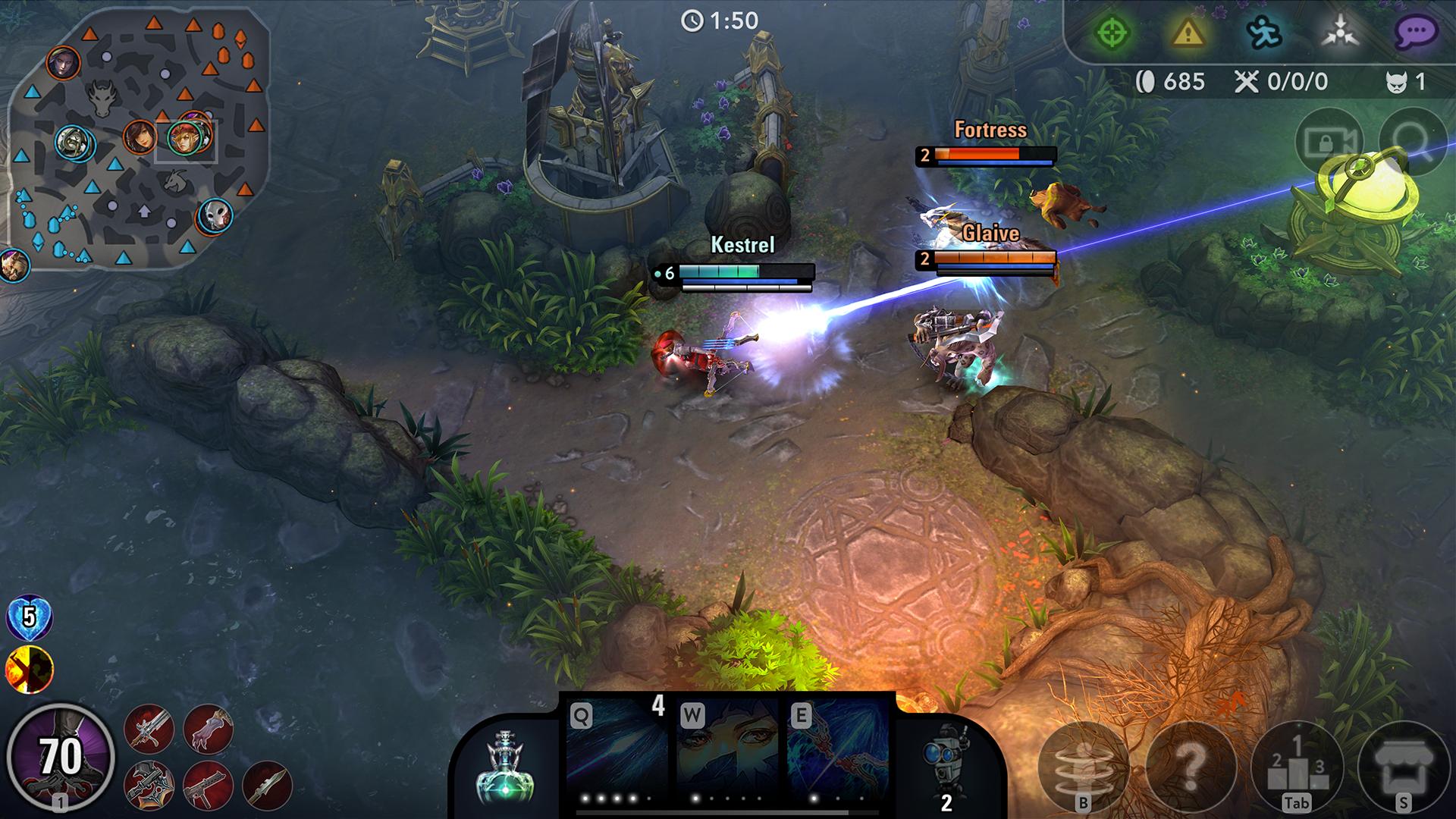 Like COD, one of the things that we love about Vainglory is how different heroes have different skillsets and powers. There are the snipers, the protectors, assassins, mages and warriors. You get to choose which one works best for you in individual modes while considering what is best for your team too.
That brings all the fun into a game like this. The matching time (of about 20 minutes) can be improved upon, but there isn't much else to complain about when playing Vainglory.
4. Brave Legends
If you want a strictly real MOBA experience, this might not be the best game for you. If you are more of an adventurer who would like to mix things up, though, you are in the right place. With Brave Legends, you get the ideal mix of MOBA and RPG to keep you tightly engaged to your screen.
What gets us going through the game is that it features a ton of heroes and characters you can play as. You also have to collect these characters as you go. The thrill of seeing what the next character can do is enough to get you powering through the various levels as expertly as possible.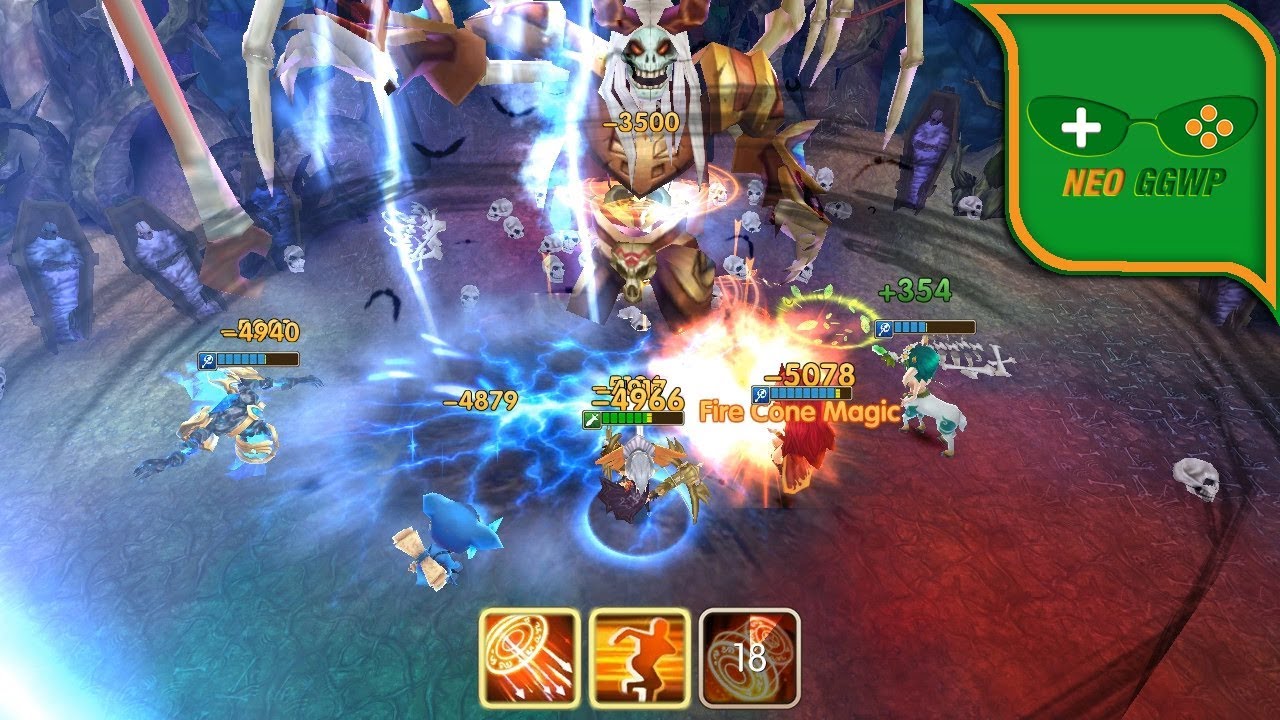 When going for online matches, you might not have to spend more than three minutes. Given that is the average time the game takes to complete, that is.
The setup also makes it possible to play Brave Legends on PC to improve the gaming experience. Only if you are not currently on-the-go, though.
5. Heroes of SoulCraft
With Heroes of SoulCraft, teamwork is greatly amplified.
The beginning of every game allows you to choose what hero you would prefer to play as. This will impact your gameplay too. Some of the heroes are more focused on the action while others prefer to provide support to the leading heroes.
That does not make your task any less critical since the heroes need this support to drive the win in the team.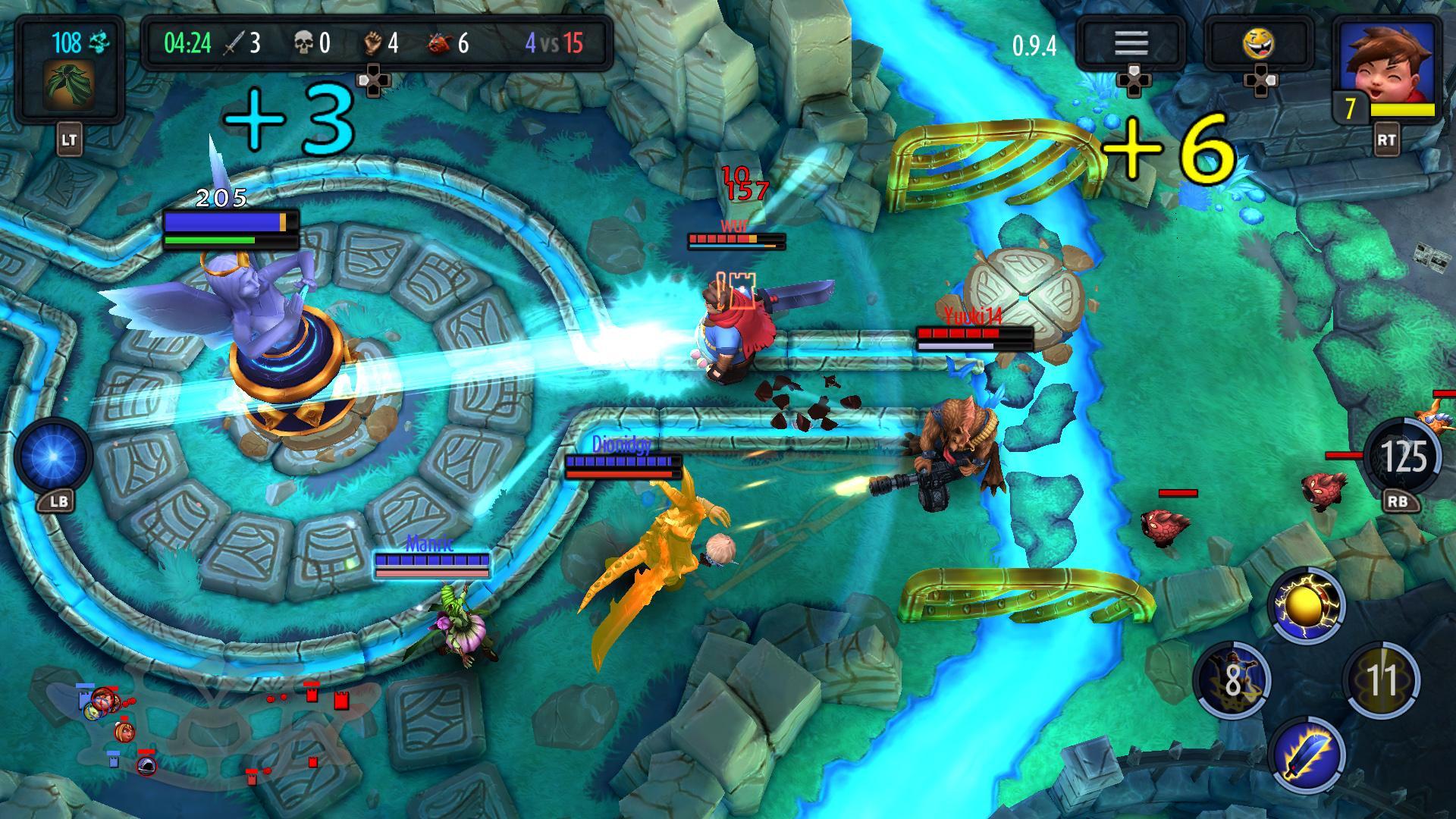 SoulCraft only allows two gameplay modes, where you can team up in groups of threes or fives against another similarly sized group. The gaming model also determines the time to be spent on the session. The 3×3 course takes only five minutes, rising to fifteen minutes for the 5×5 gamers.
Finally, you should know that this is a game built by MOBA lovers for other MOBA lovers. That is evident in all the attention paid to detail.
Conclusion
Which is your top MOBA game on Android of all time? If it is not on this list, let us know which game gets you to stick to the screen on the comments section. Do let us know what game modes comes with it too – and why it is your ideal pick.