BlueStacks Roundups
Top 10 Android Sports Games all Sports Lovers Should Try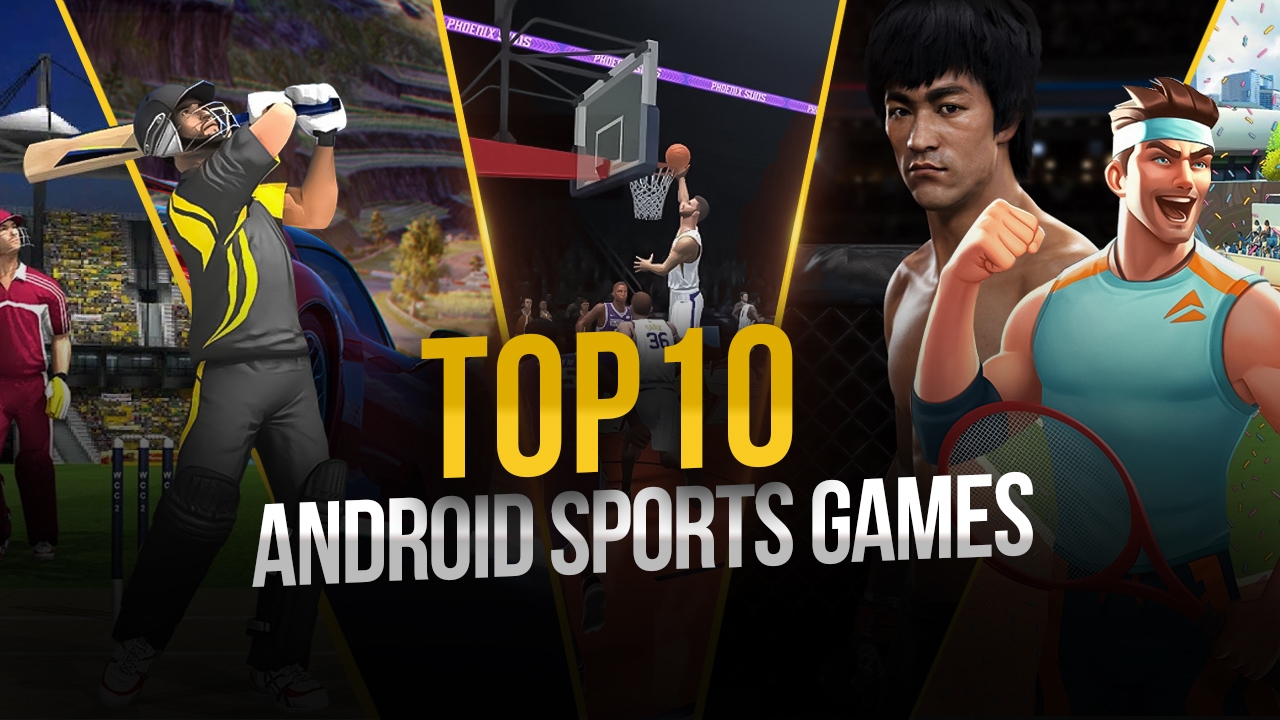 Sports video games are competitive and tend to bring the best out of you. You have the option to play against real opponents or compete against the AI. The end goal is always the same – play well and play fair. Every second is filled with action as you try to score runs, win a point, hit a goal, or finish the race. The experience becomes better than ever when you play your favorite sports games with the BlueStacks gaming emulator with boosted graphics and a bigger screen for your enjoyment.
Here, we list down 10 Android sports games a sports lover simply cannot miss:
1. World Cricket Championship 2
Cricket lovers are spread across the world, and World Cricket Championship 2 (WCC2) brings all of them together in this battle for the world title. This game by Nextwave Multimedia oozes with 3D graphics, realistic batting and bowling simulations, live commentary, and everything else that a cricket game could ever pack. You have the power to challenge the umpire's decision with a DRS, and you can hit the nets to sharpen your skills.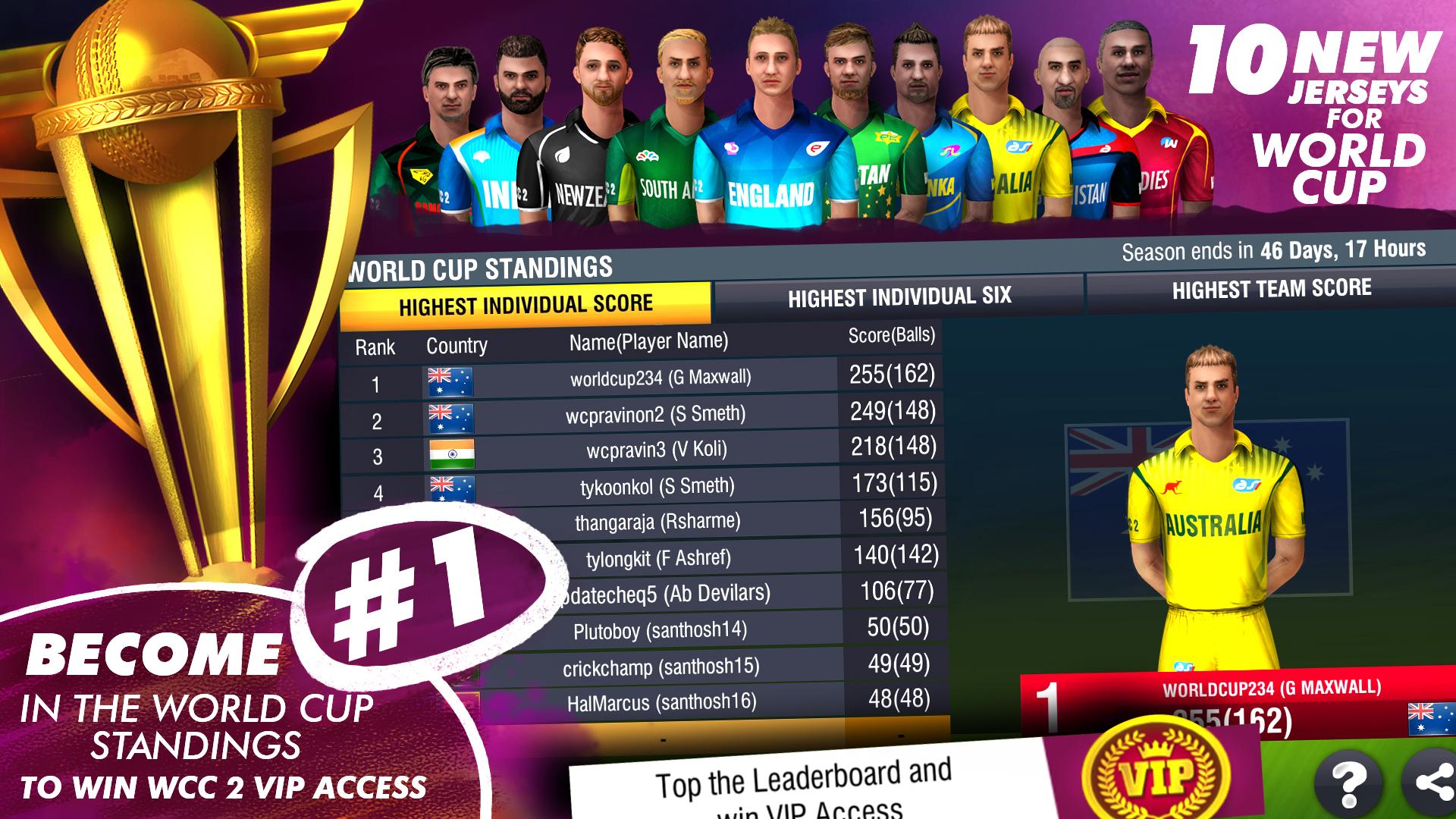 You can also enjoy hassle-free 1v1 multiplayer matches with your friends and other competitors – online and offline. Apart from the electrifying Blitz tournament where you can smash sixes for fun, you also get to play the purest form of cricket, i.e., authentic 5-day test match cricket. You can relieve the Ashes or go for the ultimate world cricket championship glory – the choice is yours. Play WCC2 with the BlueStacks Android emulator and enjoy lag-free gaming on your desktop with no frame drops whatsoever.
2. EA Sports UFC
The Ultimate Fighting Championship is the biggest MMA promotion company on Earth, and EA Sports brings the same action into the gaming world. The game has several modes, including the career mode, head-to-head mode, and live events, bringing a novel dimension to the game. In the career mode, you fight through small bouts to make your way into the main events. Your aim is to reach the final main event, the 250th fight, where you face your toughest opponent.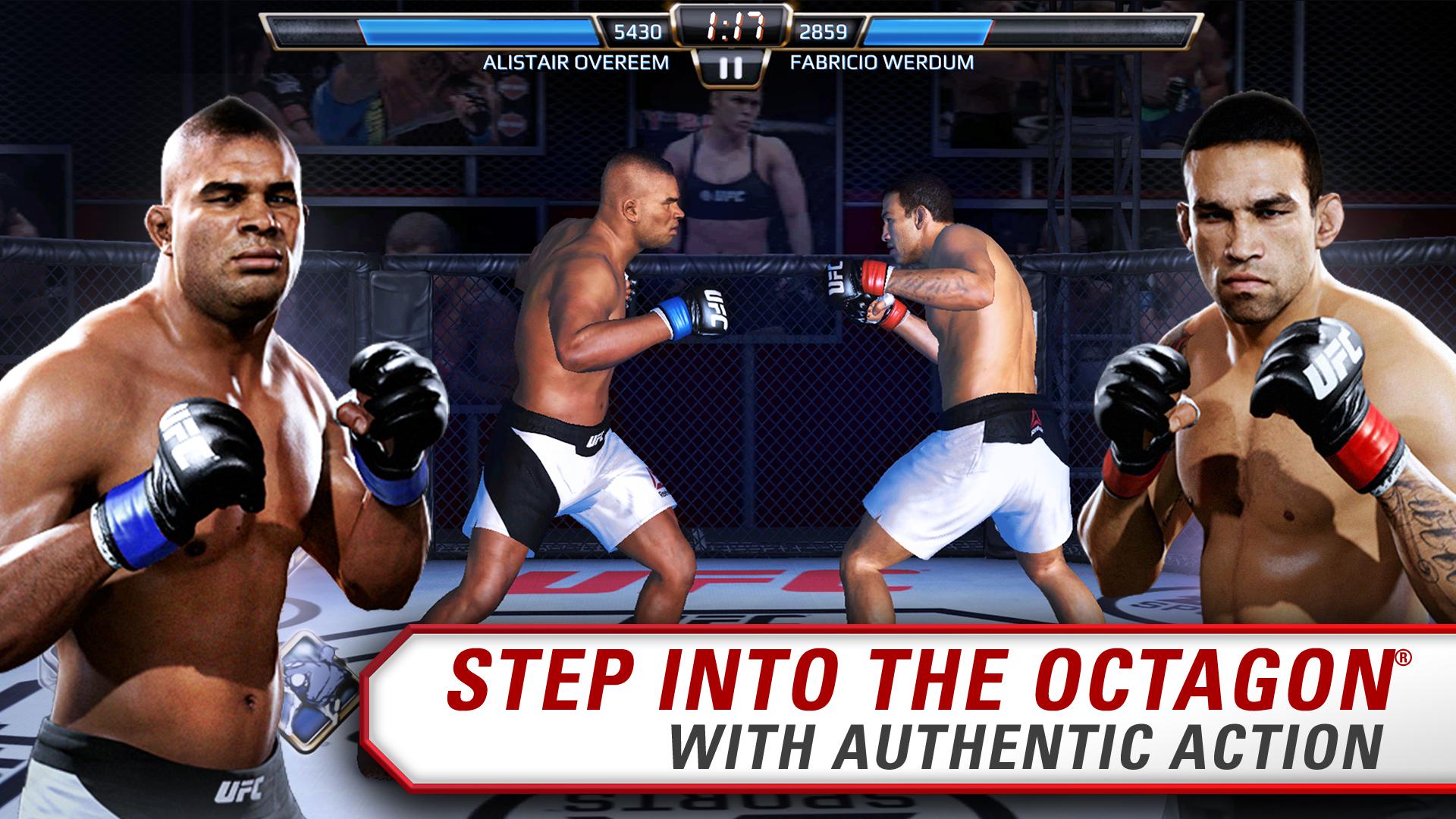 The head-to-head mode is all about using the right fighters at the right time against real opponents. There are superior fighters with exclusive H2H capabilities in EA Sports UFC and can land a match-ending blow out of nowhere. As you make progress into the H2H mode, you collect these exclusive fighters too. Live events open as and when there's a real-world UFC event. They also give you exclusive fighters with rare abilities. Playing the game on mobile can be tiring. So, utilize the BlueStacks emulator and fight with your preferred combo of keyboard and mouse.
3. Madden NFL 21 Mobile
Another sports game by EA Sports, which has the secret recipe for cooking the best sports games. Madden NFL puts you in the shoes of a National Football League player. You can customize your character or even take the role of a General Manager of an NFL team. You enhance your skills as you progress into the game and try to take your team to the coveted Super Bowl tournament.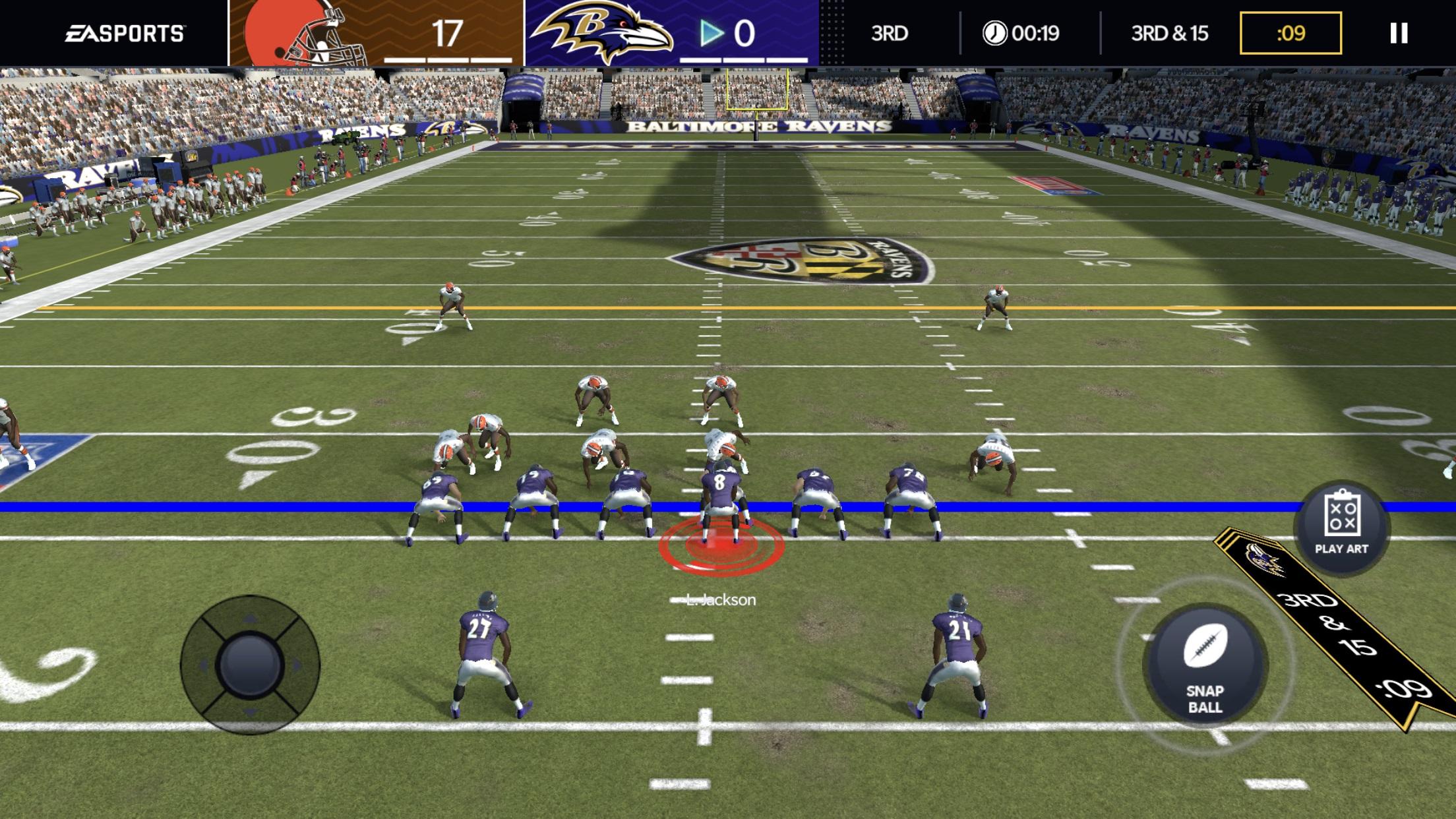 You can join the H2H area to play against your friends or enter The Yard: Underground to try a unique story-driven experience. The Dallas Cowboys and New Orleans Saints are there at your disposal, among several others. You don't have to worry about game crashes or abrupt endings when you play Madden NFL 21 Mobile with the BlueStacks emulators as it offers a built-in auto-save feature.
4. Tennis Clash
Tennis Clash, an intriguing multiplayer sports game by Wildlife Studios, is a true all-in-one package. You can enjoy light battles with your friends with its multiplayer mode or bring your A-game to the fore against random online opponents. You can travel around the world and conquer several championships as you make your journey towards the ultimate glory.
You can hire the best coaches and fitness trainers to upscale your skillset. As you rise higher among the rankings, you unlock several tennis courts like Rio de Janeiro, Moscow, and many more. Download Tennis Clash today and take your gaming experience to the next level with the BlueStacks Android emulator.
5. NBA NOW Mobile Basketball Game
NBA Now is an all-round basketball that not only tests your gaming skill set but also tests your basketball knowledge. You get thousands of NBA player cards, but only the best ones should make it to your team. It's a tough call to make, and a lot depends on it, so choose your team wisely. There are many modes in NBA NOW that keep you hooked to the game.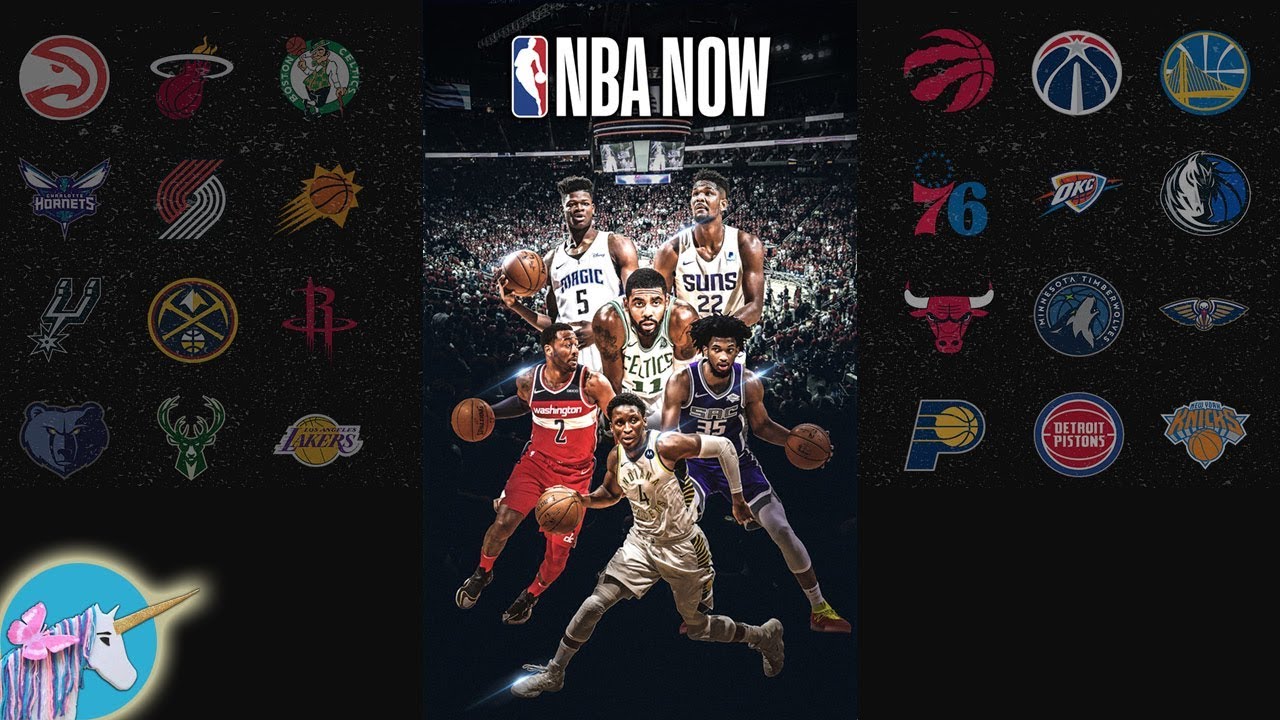 In the Live Challenge mode, you need to mimic the real performances of NBA players. The 24th Champion mode is a challenging mode where the competition is sky-high. To earn additional in-game rewards, you need to make accurate predictions about the upcoming NBA games. You can play with your preferred controller settings when you play this game with the BlueStacks emulator, thanks to its robust keymapping feature.
6. Baseball 9
Baseball 9 by Playus Soft features casual gaming characters who put up a fierce competition. It comes with an offline mode, too, so you don't have to rely on the internet to enjoy Baseball 9. Every baseball rule is duly followed in this game to give a real look and feel to the game. You can customize your players' looks and playing style.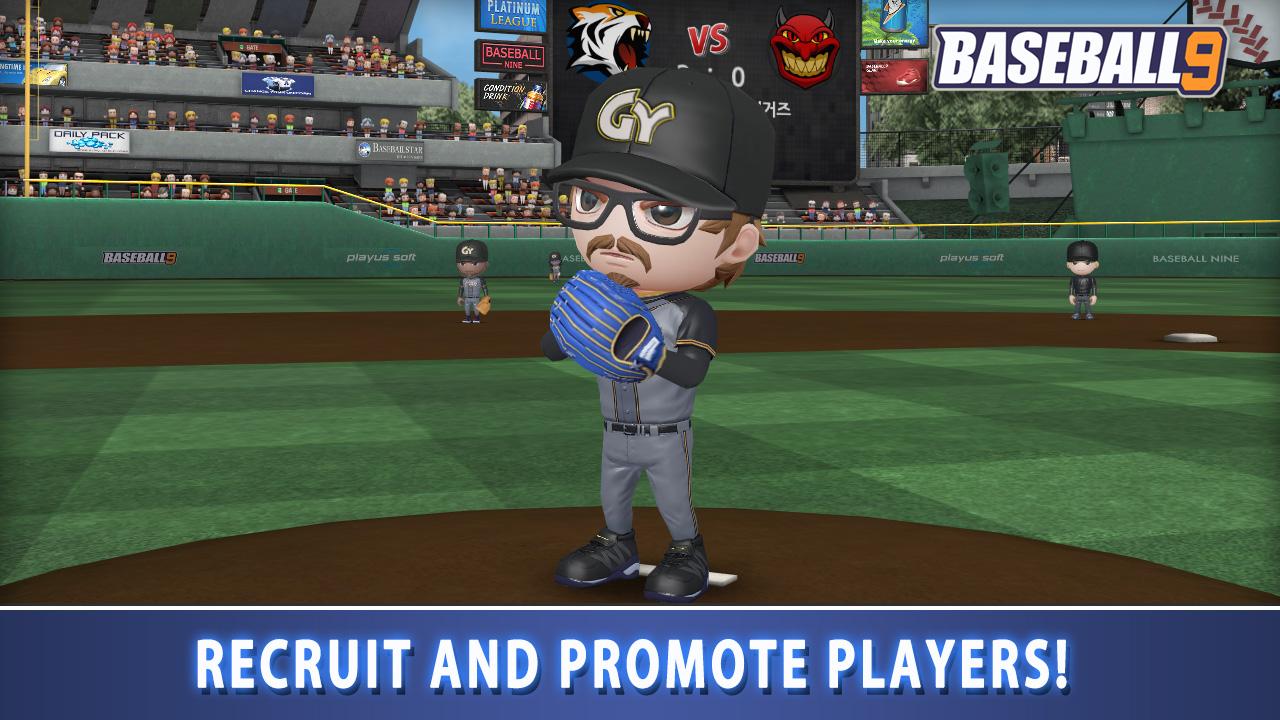 The only way to promote your team to a higher league is by putting up consistent performances. Try to raise player tiers so they can be inducted into the hall of fame. The BlueStacks Android emulator has an exclusive BlueStacks Points feature that you can earn as you play the game. Use these points in exchange for special gamer items.
7. Asphalt 9: Legends
Are you ready to become the next Asphalt legend? Download Asphalt:9: Legends, where mega cars and several street racers await your arrival. Racing games take sports gaming to new heights as you cannot blink your eyes for one second. Ferrari, Porsche, Lamborghini – you just name the brand, and you'll see the racing car in front of you in Asphalt 9. The game also features stunning racing locations, and when you couple them with 3D graphics, the gameplay becomes breath-taking.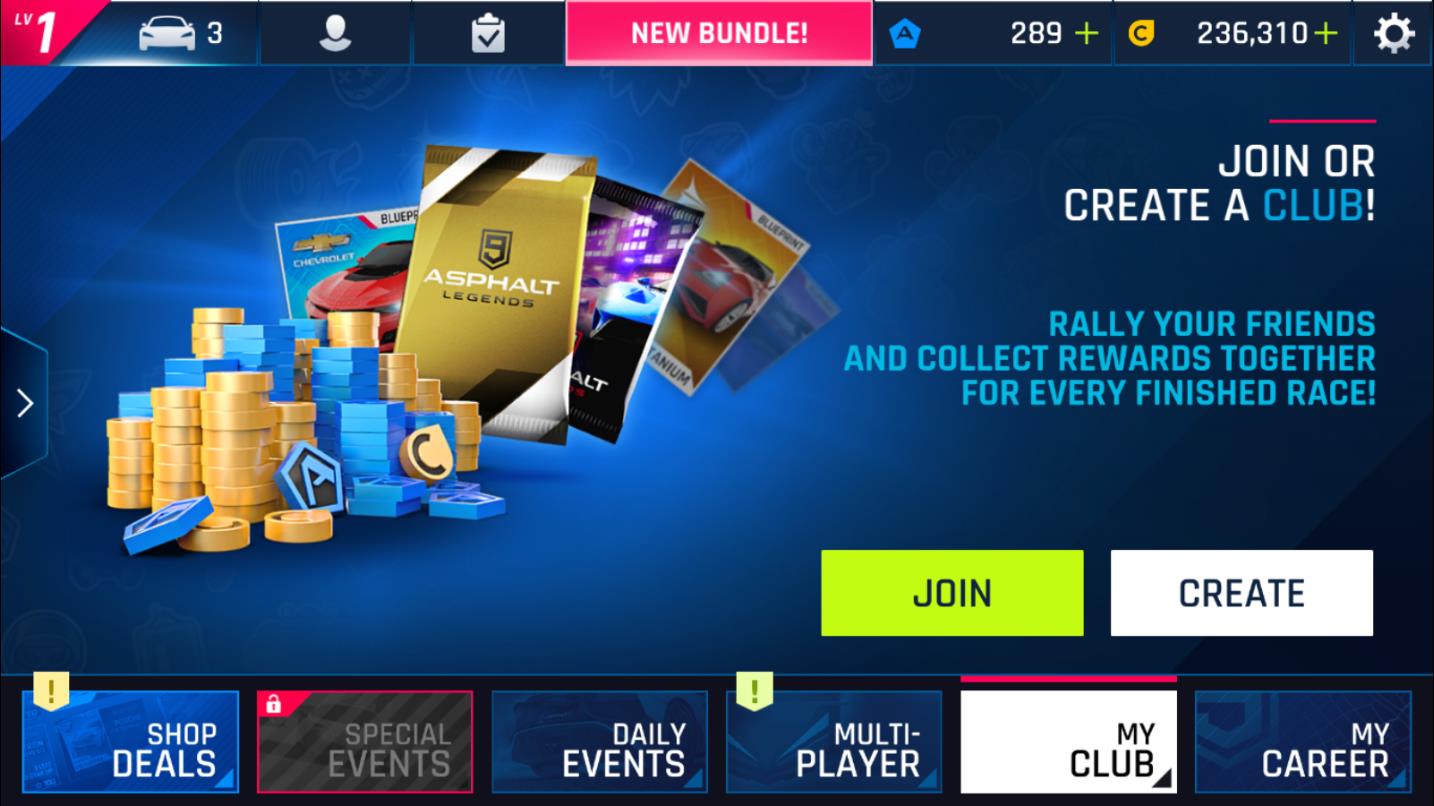 Car customization, online Club racing community, etc., everything is there for your taking in Asphalt 9: Legends. You can enjoy the online multiplayer mode as well to compete against friends and players from all over the world. The best way to manage so many gaming mechanisms at once is by playing the game on the BlueStacks emulator. Your keyboard controllers can come to your rescue when you lag in a race.
8. Golf Star
Golf is a game of small margins. One miscued hit, and you miss the ball misses its target. You get the same action in Golf Star by Com2us, where all players have real-life pro golfing skill sets. You cannot win in Golf Star out of luck because several factors determine the direction and power behind your shot, like wind, shot connection, and many more.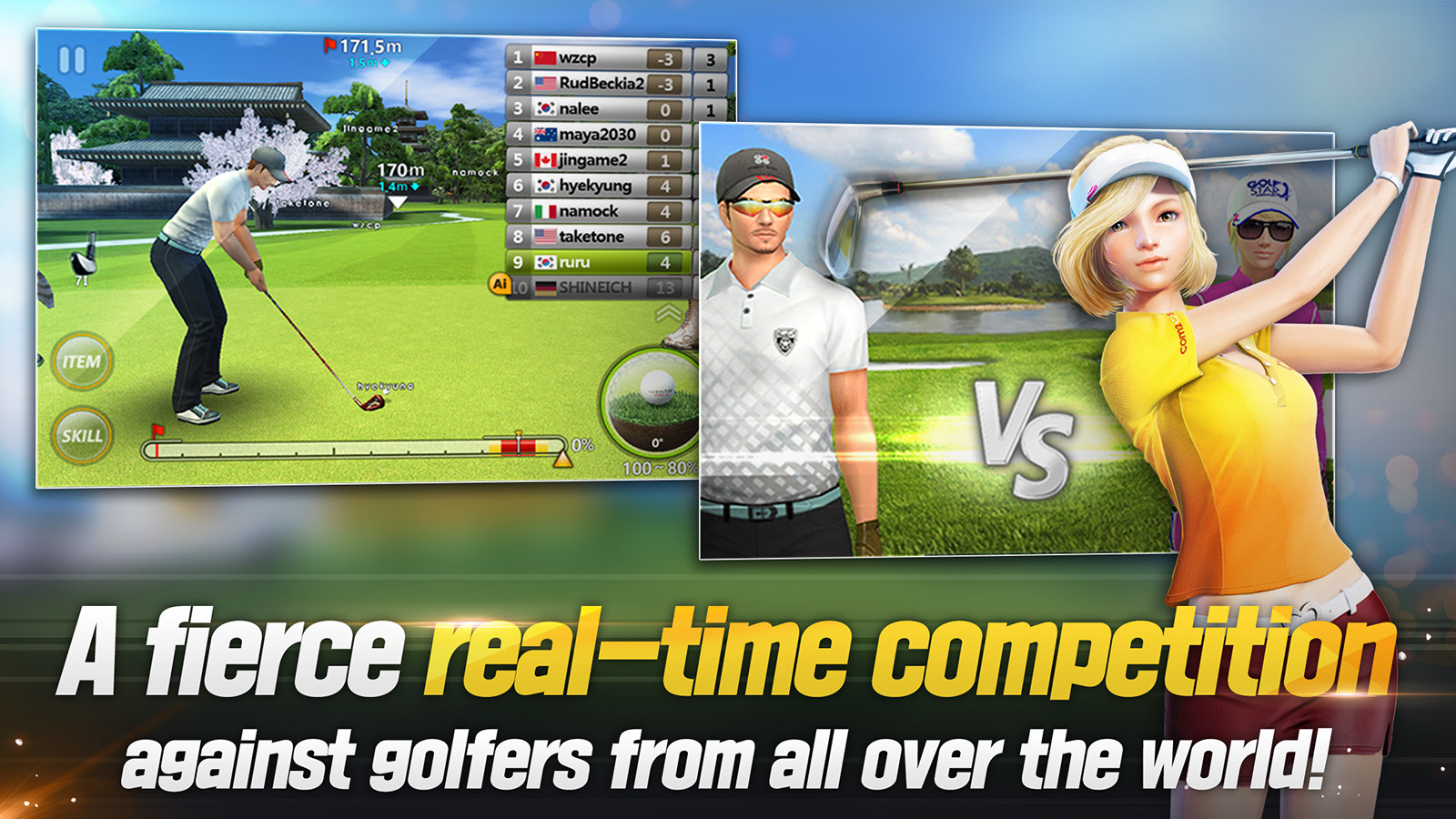 Participate in weekly world championships to win awesome rewards and secure victories in mainstream tournaments to win the ultimate grand slam. You can complete the in-game missions when you wish to play single player mode or compete against pro players in the multiplayer mode. Enjoy Golf Star with the BlueStacks Android emulator for a lag-free gaming experience.
9. Fifa Mobile
How can a gaming list not have a Fifa game? Fifa Mobile by EA Sports (yes, again) offers heart-pounding football action where you need to create history with your team. You're never away from the action as you manage your team in various leagues and try to score as many goals as you can. Become a part of the UEFA League and the Europa League and compete against the best teams in the world.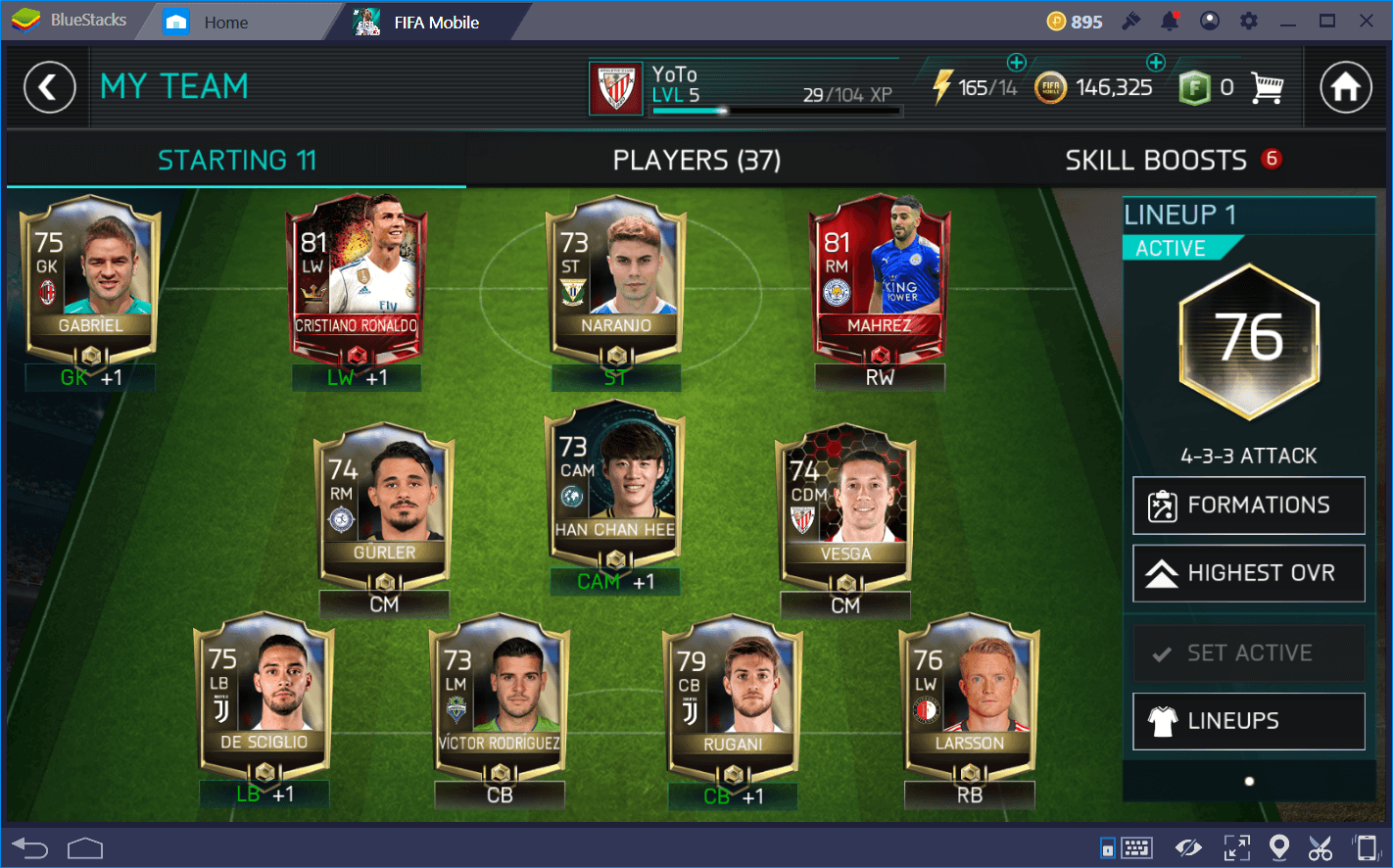 Make your way from the group stages and perform consistently to reach the finals. There are 100 "Icon" players available, and to get one, you need to complete the weekly Icon Challenges. The all-new Seasons mode adds more realistic flavor to the game as you push to secure the top leaderboard rankings within a restricted time limit. You can enhance your viewing experience with augmented viewing offered by the BlueStacks emulator.
10. Archery King
With a bow in hand and a target in front of you, all you need to do is hit the bullseye. Sounds simple, right? Well, once you play Archery King, you'll definitely know that it isn't as straightforward as it seems. You need to calculate target distance, wind speed, etc., to master a particular location. As you make progress into the game, new places unfold and present an elevated set of challenges.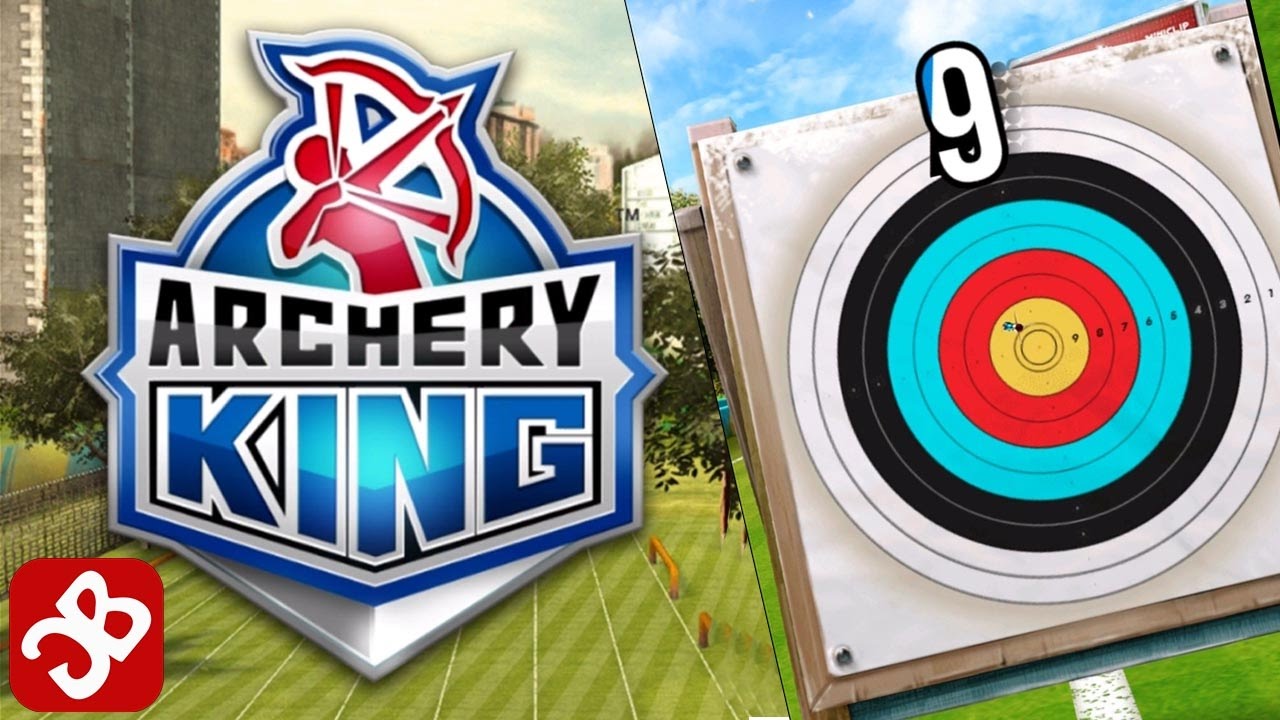 You can also play the 1v1 mode to become victorious in these challenging head to head battles. There are different bows and arrows for varying locations, ensuring that you always have the right archery combo. Download this game on your PC and enjoy it with the BlueStacks gaming emulator to play Archery King by Miniclips.com on your desktop.
Sports games provide an unparalleled gaming experience, and the best part is that many games have a definitive finish point. Once you master the gaming mechanics of a particular sports game, you can compete against the best in the world and beat them to showcase your gaming prowess. Enjoy these riveting Android sports games on your PC with the BlueStacks gaming emulator.