BlueStacks Roundups
Top 7 Horror Android Games that'll make you Scream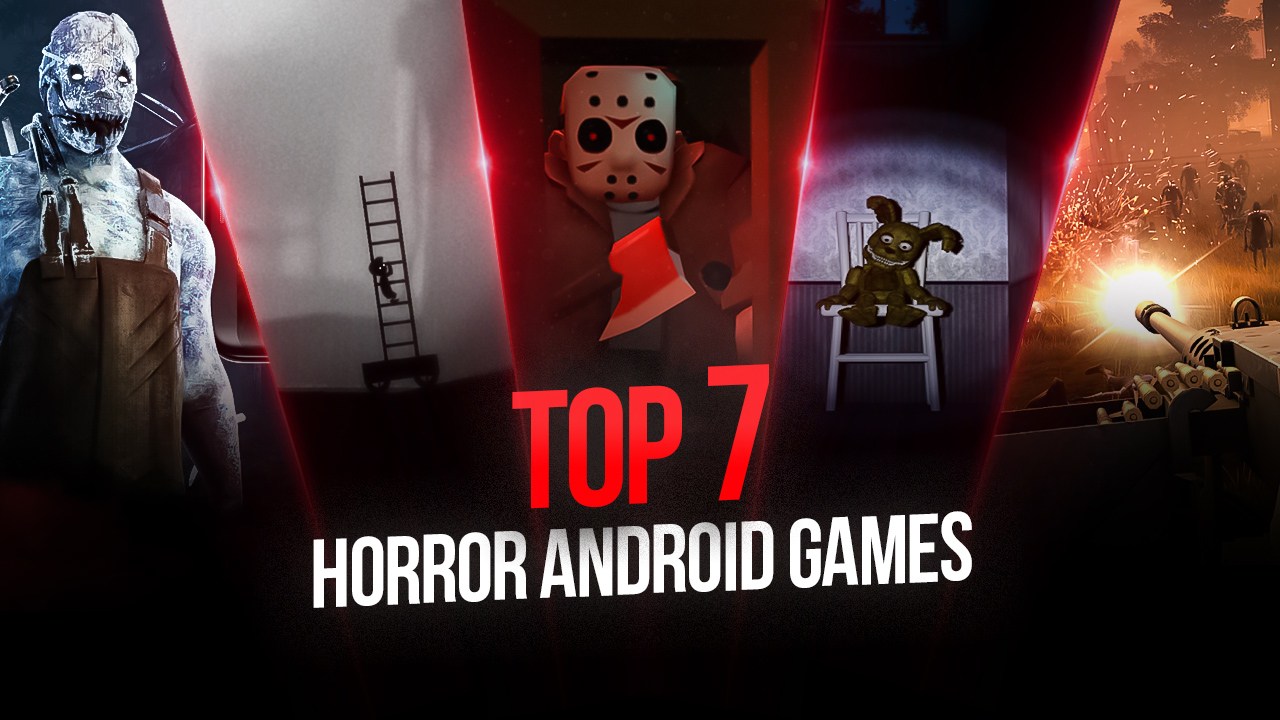 Horror games aren't just about scary sounds and beheaded creatures. The gaming atmosphere in these games is entirely unique, and you'll scare yourself more than the monsters or ghosts would. The sheer silence in the dark and the sudden appearance of a dreadful ghost can put anyone to unrest. To have a similar sensation, you can play our hand-picked horror games with the BlueStacks app player.
Here's a list of the best Android horror games that you must try:
1. Granny (Price: Free)
In this horror survival game, your unnamed protagonist is trapped inside an eerie old house. Your objective is to find your way out of the house within five days. You need to look for necessities in the building to make this job easier for you. These include weapons like shotgun, crossbow, etc., alongside other utilities like pliers and more. However, any noise you make is heard by the Granny, and she'll hunt you down in no time if you give her any sound hints.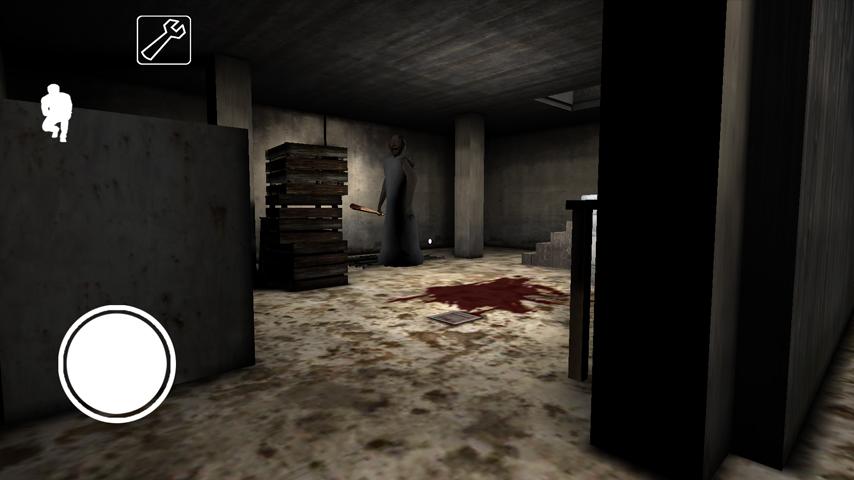 The Granny would knock you down unconscious if you're caught, and that'll mark the end of that day. You can also set traps for Granny to bide yourself some valuable time, and if you attack her with special weapons, you'll get additional benefits. The game has mind-freezing sounds, and the Granny's chase is indeed a horrifying sight to see. If your player gets injured, you'll see blood all around the place, and the player would no longer be able to run with full efficiency. Try this frightening game Granny on PC using the BlueStacks gaming emulator.
2. Five Nights at Freddy's 4 (Price: $2.99)
The Five Nights at Freddy's series revolves around a security office where you need to ensure supreme safety. However, in this chapter, the story is based around a child's bedroom where you need to protect your character until 6 A.M. from the lurking creatures. You have a flashlight with unlimited power, and all the instructions are displayed on your screen, unlike the "Phone Guy" who used to be your point of contact in the game's previous versions.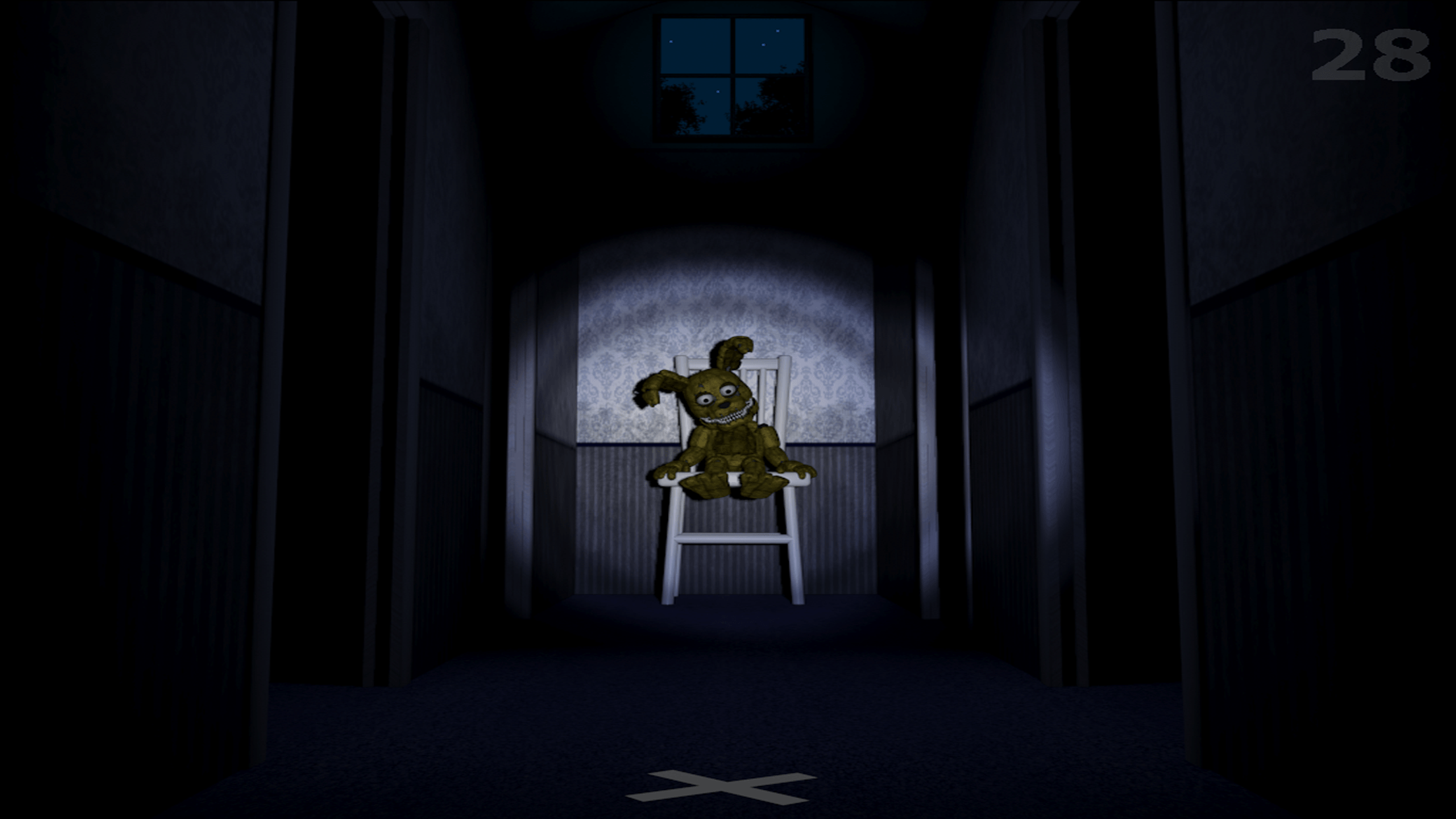 You need to keep a close eye on the doors, closets, and other entrances because if you don't, Nightmare Bonnie, Chica, Fredbear, etc., would venture into the room, and horrifying things would pursue. The in-game unlockables include many minigames that give you rewards and take the storyline forward. Each night has a different Nightmare character, and the difficulty level maximizes on the final night. Five Nights at Freddy's 4 on PC can be best enjoyed with the BlueStacks app player, which comes with an auto-save feature to save your progress, and you also set your preferred controller settings using its keymapping feature.
3. Into the Dead 2: Zombie Survival (Price: Free)
Is there anything scarier than a zombie jumping right in front of you when you're playing an FPP game? Well, that's a common occurrence in this action-packed horror game by PikPok. You need to kill all obstructions to make your way forward and save your family from a frightening zombie apocalypse that has terrorized the world. The game has seven riveting chapters and hundreds of in-game challenges.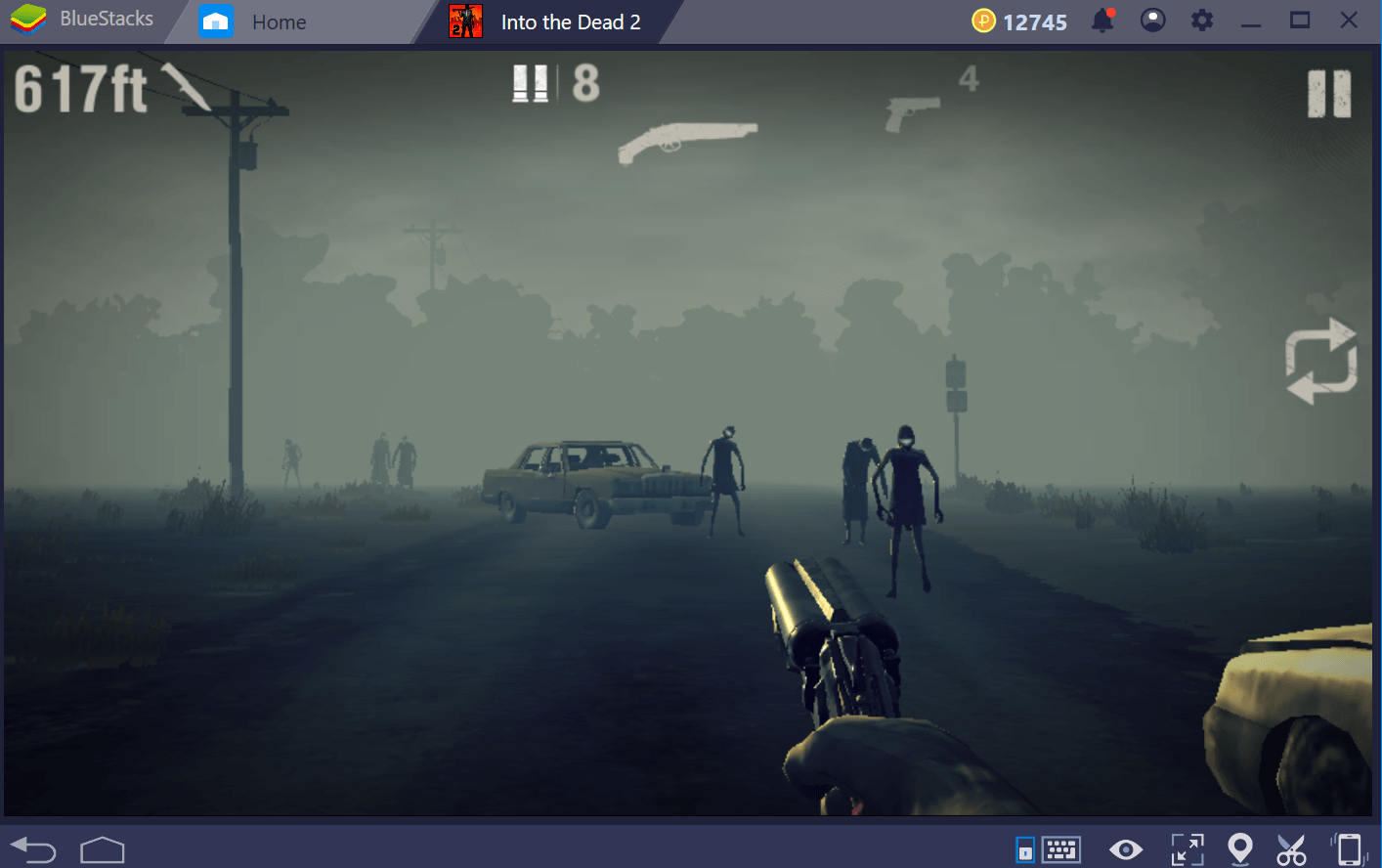 You need to battle armed and running zombies that attack you out of nowhere. You can collect powerful weapons to strengthen your offensive arsenal to reach your family as soon as possible in Into the Dead 2: Zombie Survival. Apart from the story mode, you can also enjoy daily events to win exclusive prizes and rare awards. Play Into the Dead 2: Zombie Survival on PC using the BlueStacks emulator and utilize its Macros feature to launch combo-attacks on the frightening enemies with a single keystroke.
4. Slendrina: The Cellar 2 (Price: Free)
Spooky sounds and the sheer eeriness of Slendrina: The Cellar 2 sets it apart from other horror games. It's the sequel to Slendrina: The Cellar but this time, she's not alone. Slendrina's mother and baby also accompany her in this chapter to make things frightening than ever. You try to retreat eight books hidden in the dark cellar in your quest to exit the terrifying premises safely. Apart from books, you'll also need keys to unlock certain doors, and if you don't use your touch smartly or make too much noise, you'll be put to sleep by Slendrina and company.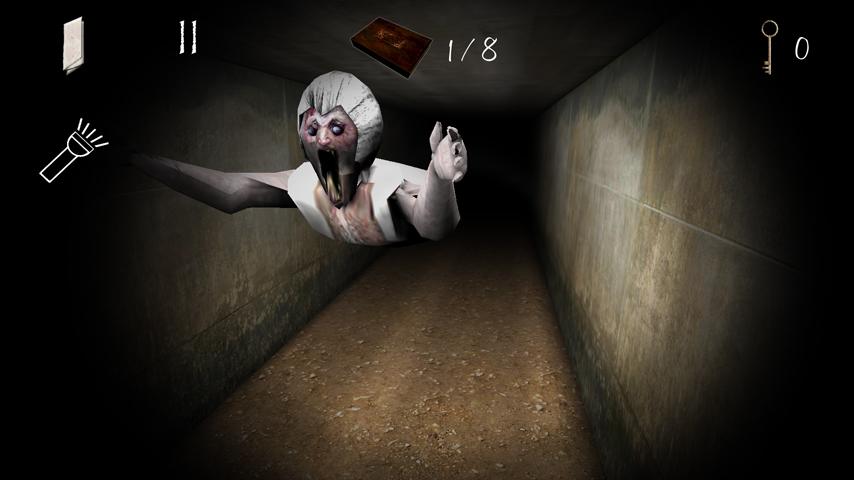 Slendrina's child will bite you with his sharp teeth, and her mother would scare the life out of you by making sudden appearances and hurting you at the same time. You need to strategize your approach to finding the books and keys. You can lure the enemies into a room and close the doors to trap them inside for a few seconds. You'll discover more strategies as you make progress into the game. Download and play Slendrina: The Cellar 2 on PC using the BlueStacks Android emulator and enjoy a lag-free gaming experience without improved graphics.
5. Limbo (Price: $4.99)
Get ready to see your character die in gruesome ways in Limbo, a game that follows the mechanism of trial and death. Your unnamed character is searching for his sister, and he doesn't even know if she's alive. You need to solve puzzles and protect the character from life-threatening traps to make your way forward. Limbo takes the horror genre gameplay to another level by using simple black and white tones with minimal sounds. Yet, the game is scary and can make anyone scream their lungs out.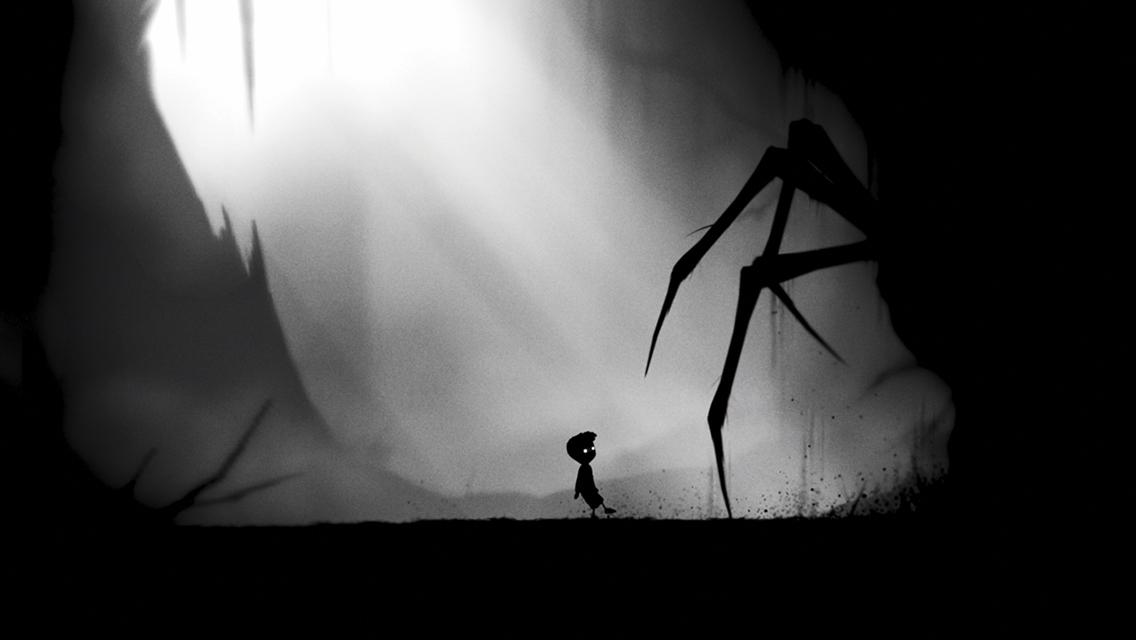 Lethal monsters hide in the shadows, waiting for you to make a mistake. Their sudden appearance can catch anyone by surprise, but they're not the only ones you need to be aware of. Glowing worms, bear traps, and other physical hazards are common throughout the game and keep you at the edge at all times. Can you win this game within five deaths to unlock the special achievement? Try Limbo on PC by Playdead today using the BlueStacks emulator and earn BlueStacks Points that can be redeemed in exchange for exclusive items.
6. Friday the 13th: Killer Puzzle (Price: Free)
This game is the perfect blend of some horrifying imagery combined with mind-wrenching puzzles. Your brain cells need to be at their efficient best because you'll need to solve more than a hundred puzzles to come out victorious in Friday the 13th: Killer Puzzle. You're taken from bare campgrounds to outer space in this horror puzzle game.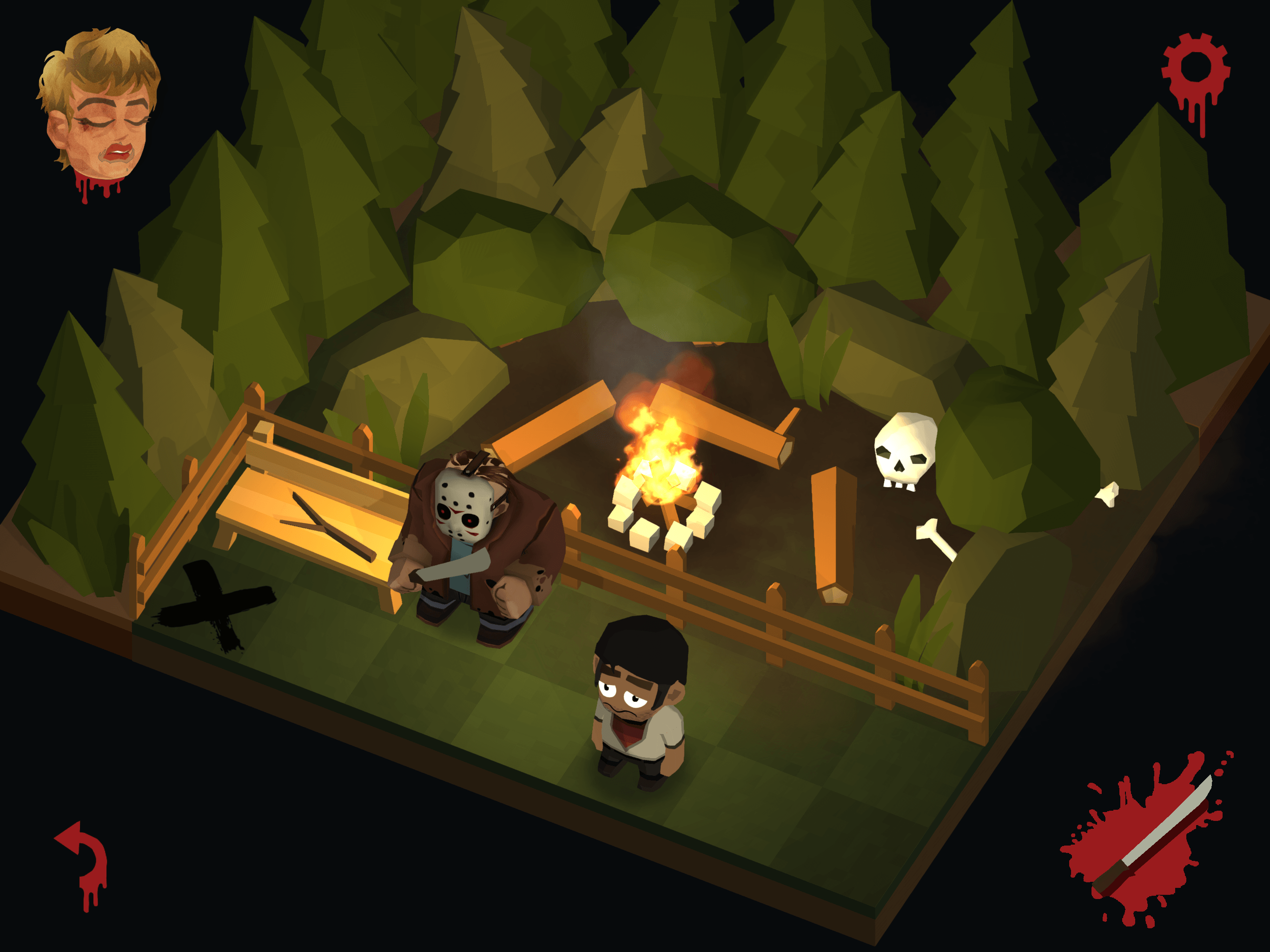 Your character, Jason Voorhees, wants to increase the final death count and frequently attacks the victims to achieve the feat. The death or "kill scenes" are haunting and Jason's way of killing the victims makes the game a scream fest. Download and play Friday the 13th: Killer Puzzle on PC through the BlueStacks app player and unfurl the in-game secrets while playing with your favorite combination of keyboard and mouse.
7. Dead by Daylight Mobile (Price: Free)
Dead by Daylight Mobile offers an exciting concept of one versus multiplayer survival. One player dons the role of a malevolent killer while the other four players toil hard to keep themselves alive from the brutal force, which the game calls "Entity." You can download famous characters from renowned horror franchises such as The Evil Dead, Halloween, Stranger Things, Silent Hill, and many more.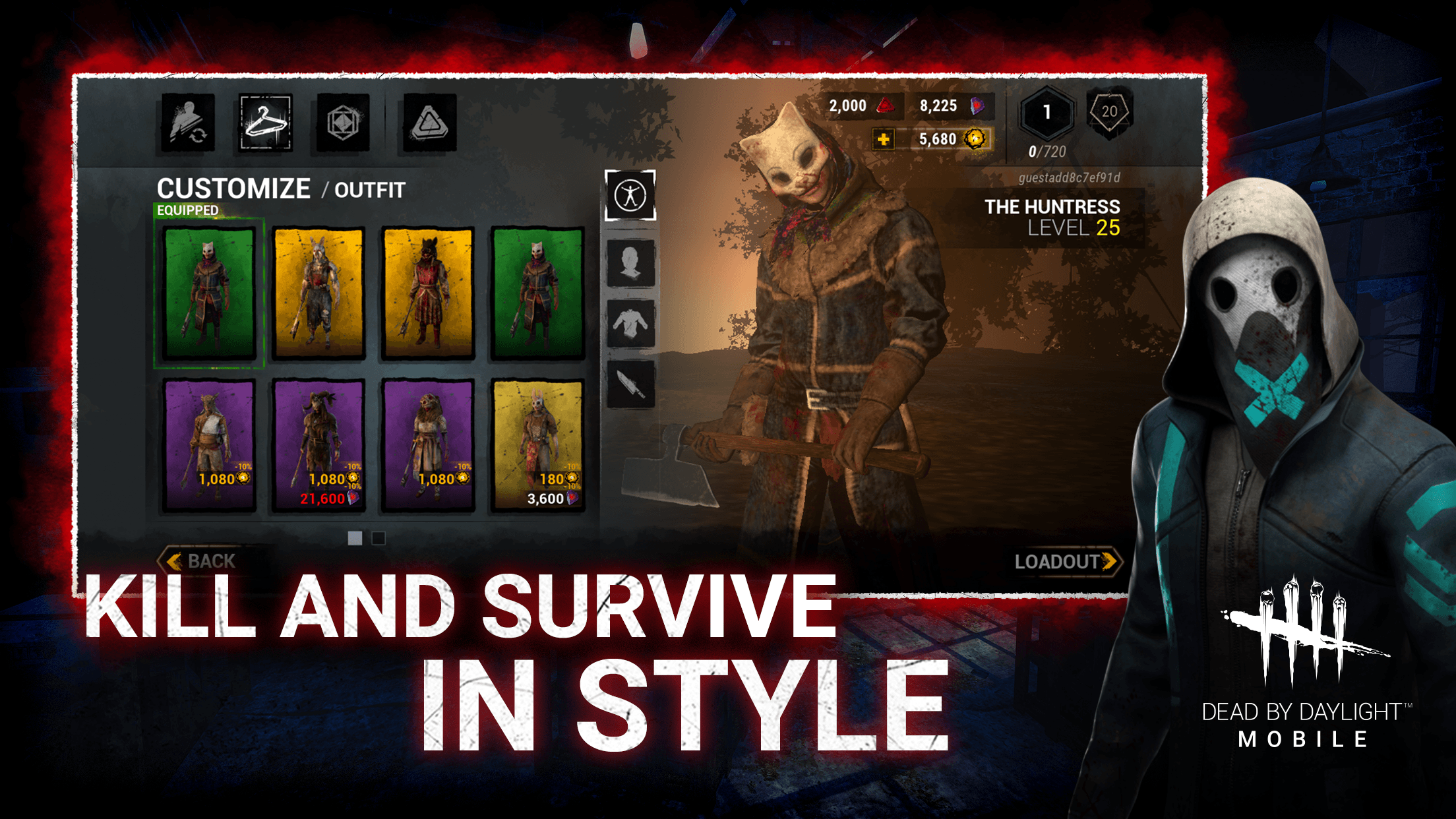 It's a hide and seek venture where the survivors must repair five generators spread across the map to find a way alive. On the other hand, the killer can travel across the map in a first-person view and has destructive powers to assault and kill the survivors, ensuring they don't make their way through the exit gates. The game is so much more fun when played on a desktop, and for doing so, all you need to do is download the BlueStacks Android emulator. Play Dead by Daylight Mobile on PC with the emulator and enjoy this horror game with your friends on a larger screen.
Horror games are a blast of entertainment that makes you scream, laugh, or even close the game. That's the beauty of this genre, and the list above consists of the best horror games you can play. The stories are daunting, and the graphics are terrifying, but one that's guaranteed is your refreshment. Are you ready for the horror action that awaits you on the other side? Download BlueStacks and try out these Android horror games today.