BlueStacks Roundups
Top 10 Android Strategy Games 2022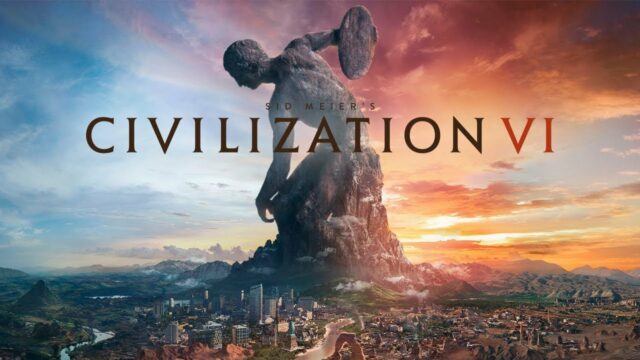 While it may be fun to play point-and-shoot or RPG games on your mobile device, sometimes what you need is a little bit of strategy and tactics. Strategy games have been around forever – take chess for example – and recently they have been making waves in the video game industry as well.
In this list, we discuss ten of the best strategy games for Android devices in the year 2022.
1. Kingdom Rush – Tower Defense (Free)
One of the most well-known and adored Tower Defense games ever made, Kingdom Rush was developed by Ironhide Games more than ten years ago. With the release of sequels like Kingdom Rush: Frontiers and Kingdom Rush: Origins, the series has grown into a full-fledged franchise.
Kingdom Rush's premise is the same as that of every other Tower Defense game. Before they invade, you must repel waves of enemies from your kingdom. This is accomplished by carefully placing towers of various types in the designated locations for tower construction. The four main types of towers in the game are barracks, artillery, mage, and archers. In total, the game features over 18 towers, and each one has unique advantages and disadvantages.
Additionally, you can control 12 different heroes in the game who will aid in defending your kingdom from the hordes of adversaries. You can choose between the Casual, Normal, or Veteran difficulty settings in the game, and each of them differs in terms of the enemies' variation in HP or Hit Points. It will be more difficult for your towers to defeat your enemies the higher their HP, which will make the game harder for you.
The game's cartoonish but vibrant and colorful graphics are set in the medieval era. The third-person perspective used in the game allows you to see all of your towers, barracks, etc., as well as all of the enemies attempting to infiltrate your kingdom at once, enabling you to adjust your strategies and perform as well in the game as you can. Both the heroes and the monsters have distinctive designs and are quite adorable as a result of the art. Kingdom Rush is still one of the top strategy games for Android today, ten years after its initial release, for these and many other reasons.
With over ten million downloads, Kingdom Rush is rated 4.7 out of 5 stars on Google Play Store.
2. Maze Machina (Free)
Next on our list is Arnold Rauer's Maze Machina, a simple, turn-based strategy game with a dark and enticing storyline behind it. The main story of Maze Machina involves a maze created by an Automatron in which he traps little mice to see whether they can figure out the maze and its various trappings or not. In the game, you play the role of one such little mouse who must make it out of the maze alive and figure out all of the Automatron's evil tricks.
The gameplay involves a 4×4 grid in which all of the action takes place. The main thing to remember when playing Maze Machina is that positioning is key and if you have that down, you have a very high chance of beating the game. The game features simple swipe-based gameplay in which the main protagonist must move from one tile on the grid to the other based on the situation. There will be several enemies presented to you on the board that you must beat in order to pass the level. However, the game doesn't want you to engage in direct combat with said enemies, but it wants you to find a solution that will take the least amount of moves and will be the most effective.
The enemies get stronger and larger in number as the levels go up, and this is when the strategy aspect of the game really shines. You will be unable to beat the level if you simply try to fend off every enemy. You will also lose all your stamina since in the game every move you make costs stamina and you only have a limited amount of stamina that is replenished every third round with a hunk of cheese. To win such levels you must find smart and elegant solutions to the Automatron's maze and make sure to conserve your energy and stamina.
Maze Machina is wonderfully crafted and looks brilliant. The gameplay is simple and smooth, the rounds are short, and don't take up too much of your time. You also have many different game modes to keep you hooked to Maze Machina for a long time.
With over one hundred thousand downloads, Maze Machina is rated 3.7 out of 5 stars on Google Play Store.
3. Plague Inc. (Free)
Next up on our list is Ndemic Creations' Plague Inc. The goal of the game is to create a deadly pathogen that can obliterate the entire planet's population before a cure is discovered. The user can select from a variety of pathogen types, including viruses, fungi, bioweapons, parasites, nano viruses, and prions. The game also features fictitious pathogens like the mind-controlling Neurax Worm, the Necroa Virus, and the Zombie Pathogen. The type of pathogen the player chooses will determine the pathogen's characteristics, including how it infects people, what environments it can survive in, and what kinds of mutations it can undergo.
At first, only bacteria can be used as a pathogen type. By succeeding in games in the Normal or Brutal modes, you can unlock additional pathogen types. It's important to take note of how these modes differ from one another and how they impact your game. For instance, the game says that while in the Brutal game mode, "Sick people are locked in prison," in the easiest mode, "Sick people are given hugs." Because there is less contact between sick and healthy people in Brutal mode, the pathogen will be much harder to spread. As a result, the user must adjust their strategy to ensure the pathogen spreads as widely as possible.
To infect people, different tactics must be used. The user can choose to be extremely aggressive and produce a pathogen that kills people as soon as they contract it, or they can opt to first increase the pathogen's infectiousness, disseminate it among a significant portion of the population, and then wait for the virus to evolve into a more lethal form. There are various aspects to the virus's mutation, such as how quickly it spreads, how resistant it is to the environment, which body parts it affects, and which diseases can develop after a person has been exposed to the pathogen. The virus can spread through blood, air, water, insects, rodents, poultry, farm animals, and rodent droppings. Each of these has unique requirements that have an impact on the regions of the world where the pathogen can survive. For instance, a pathogen that is primarily spread through water will thrive in warm, humid regions or nations with active docks. It won't thrive in landlocked nations or nations with colder, drier climates.
The game allows you to evolve the pathogen's capabilities so that it can spread even to these nations and endure harsh climates. These skills include resistance to heat, cold, and drugs, among others. In Plague Inc., there are also a tonne of different symptoms that your pathogen may produce, ranging from relatively insignificant conditions like a cough—which aids in the disease's rapid spread and is also harmless—to potentially fatal conditions like pulmonary edema.
With over one hundred million downloads, Plague Inc. is rated 4.7 out of 5 stars on Google Play Store.
4. Civilization VI (Free)
Aspyr Media's Civilization VI is a world-building strategy game in which users must work to create a thriving civilization, beginning from early hunter-gatherer societies to empires and the world as it looks today.
There are many aspects of Civilization VI that involve strategy. First is the fact that the user will be playing as the leader of the civilization and will be controlling every aspect of its growth. This means that the allocation of resources collected in the game is completely in the hands of the user, allowing them to build the civilization as they please and grow it in such a way that it flourishes with time. This means building adequate housing, agriculture, irrigation, education, army, etc. All of these must be taken into account when you are creating your civilization and progressing it, since a lack in any of these may lead to the collapse or downfall of the entire civilization.
A very important aspect of building a civilization in Civilization VI is the army and how you control it. Of course, building an empire would mean conquering territories, and this is only possible with a strong army. However, having a strong army alone will not suffice, since you also need to keep in mind other factors such as geography, terrain, etc. Keeping all of these factors in mind, creating a strategy based on them, and then conquering areas and lands is the most fun aspect of Civilization VI.
Civilization VI has beautiful graphics that make it feel like you're playing a console game on your phone. With a high level of detail and smooth gameplay, fans of strategy games will be hooked to Civilization VI for a long time.
With over five hundred thousand downloads, Civilization VI is rated 3.0 out of 5 stars on Google Play Store.
5. The Battle of Polytopia (Free)
The Battle of Polytopia, is a low poly strategy game based on the 4X genre that was released in 2016 by the Swedish gaming company Midjiwan AB. It emphasizes economic and technological aspects of creating a supreme Empire rather than more militaristic strategies and tactics that we see in other MMO strategy games. Due to platform restrictions and the fact that most mobile gaming is done in spurts rather than over extended periods of time, Polytopia is very similar to Age of Empires and Civilization but offers a bite-sized version of the games.
When Polytopia loads, its visuals are the first thing you notice. As previously mentioned, The Battle of Polytopia features low polygon graphics, which means that every component of the game—including the characters, buildings, mountains, and even the clouds in the sky—is made up of large polygons. This gives the game a distinctively square appearance that is absent from other MMO strategy games of the same kind. You become engrossed in the game right away simply because of the incredibly adorable graphics, which feature vibrant colors and simple yet distinctive character designs. The game's premise is straightforward and comparable to that of other MMO strategy games.
To ensure that your civilization is the biggest and best among all the civilizations on the map, you must construct and plan. You can choose from three different game modes in Polytopia. The first of these is Perfection, in which you have thirty turns to create a civilization that is superior to all those in the area. This is determined by using the scores assigned to each civilization following the completion of its 30 turns. In the Perfection game mode, you must obtain the highest score among all of the competing civilizations. Domination is the name of the second game mode, which is an all-out war in which each civilization tries to expand and take over as much territory as it can.
To eliminate all of your competitors and become the biggest and best civilization on the map, you must employ every trick, tactic, and strategy at your disposal. The third game mode is called "Creative," and it's a kind of free-for-all mode. You can play however you want after simply setting the playing area's perimeter on the map. It's entirely up to you whether you want to be extremely aggressive or defensive.
Similar to other MMO strategy and world-building games, in The Battle of Polytopia you can select from a variety of tribes to establish your civilization. There are 16 different tribes you can select from, and each has a distinctive fighting style as well as other benefits and drawbacks.
With over ten million downloads, The Battle of Polytopia is rated 4.5 out of 5 stars on Google Play Store.
6. Enyo (Free)
Another offering from Arnold Rauer, next on our list is Enyo, a tactical hook and shield combat game. In the game, the user must play the role of Enyo, the Greek Goddess of War, and take out opponents on the battlefield in order to progress onto the next round. However, this isn't a third-person RPG, although it may sound like it. Enyo is a 2D platformer in which Enyo, the opponents, and all the obstacles are presented on one screen, almost like a chessboard. The obstacles mentioned involve lava pits and spikes, and the main objective is for you to push or pull the enemy in such a way as to lead them into the lava pit or spikes.
The game has four different moves for you to use in the game. These include Shield Bash, which allows you to throw an opponent into a pit of lava or into the spikes, while you can use the Hook move to drag your opponent and leave them wherever you want on the board. The Throw move allows you to throw your shield at an opponent, and while this can be helpful, it also means you will not be able to use your Shield Bash move until the shield has been recovered. The final move is called the Stun Leap, in which you can leap to another part of the board, albeit to a limited number of areas.
While the game can get challenging at times, once you have figured out the right way to play the game, Enyo becomes relatively easy, and a game you can play without much frustration. The game has no level-based structure, meaning that the game doesn't get harder as you progress. Instead, you must aim to hit high scores. You can also buy the Daily Challenge mode, which offers a randomized challenge to help test your abilities in the game.
With over one hundred thousand downloads, Enyo is rated 4.4 out of 5 stars on Google Play Store.
7. Hello Neighbour (Free)
Hello Neighbor is a stealth and survival-based horror game that was published by tinyBuild for Android in 2018. The player controls Nicky Roth, who witnesses Mr. Peterson locking someone up in his basement and decides to break into Mr. Peterson's home. Act 1, Act 2, Act 3, and Act Finale are the four acts that make up the game.
The first act is when Nicky is a young child and wonders why and who exactly is imprisoned in Mr. Peterson's basement. Nicky breaks into Mr. Peterson's house to learn more, and when he enters the basement, he discovers that it has been turned into a dungeon but that no prisoners are present. Then Mr. Peterson finds Nicky and locks him up in the dungeon; Nicky has to find a way out and get back to his house. Act 2 takes place after Nicky has grown up and has been evicted from his family home. As one plays the game, it is implied that Act 3 and Act Finale both take place in Nicky's mind and not in reality. They are, in a sense, Nicky's coping mechanism to help him cope with his childhood imprisonment in Mr. Peterson's basement.
The gameplay of Hello Neighbor entails solving a number of puzzles in order to gather the items required for tasks like unlocking Mr. Peterson's basement. The user must remain covert to avoid Mr. Peterson's detection and, in the event that they are, they must find a way to get away from him to avoid being apprehended and imprisoned. Acts 1 and 2 of the game depict Nicky having nightmares in which Mr. Peterson's sinister past is revealed, revealing to the player how he came to be where he is and who exactly he is keeping locked in his basement. This occurs each time the user is caught.
Every time you attempt to break into your neighbor's house but fail, the game's AI records your actions and places traps in those precise locations to prevent you from using the same strategy repeatedly. Hello Neighbor has received praise for both its intriguing plot and distinctive art style, both of which contribute to its appeal as an escape and stealth game.
With over ten million downloads, Hello Neighbour is rated 4.0 out of 5 stars on Google Play Store.
8. Mushroom Wars 2 (Free)
Next on our list of the best Android strategy games of 2022 is Mushroom Wars 2 by Zillion Whales. Mushroom Wars 2 is a mix between a real-time strategy game and a tower defense game, making for a wonderful combination that includes the best of both genres. The game is set in a fictional woodland world, in which clusters of mushrooms must fight each other by forming armies and engaging in combat.
The game features four different story-driven episodes, one for each of the various mushroom armies. Each episode has fifty missions. Apart from this, the game also has a multiplayer mode in which users can invite their friends and play together, testing out different strategies and techniques.
Before matches, the user must pick a hero out of the four different mushroom tribes. Each hero has a unique skill set, and the user must be aware of the characters' strengths and weaknesses in order to assess which hero matches best with their play style. Each hero has four unique special moves, and these can be unlocked using the special abilities bar, which is filled up with the souls of dead soldiers. This means that the more a user plays with a particular hero, killing enemies as they come in your way, the higher the chances of unlocking one of the four special abilities.
As mentioned, Mushroom Wars 2 also includes aspects of Tower Defense. The game features three types of buildings. The first is the village, which produces troop units. The second is the tower, which is built to defend a particular area. The third is the forge, which creates weapons for soldiers. The first two types of buildings – the village and the tower – can be upgraded three times each. Each upgrade will make the building stronger and more capable of serving its function. Players must make use of these buildings and their soldiers to expand their influence by taking over neutral areas, or areas that belong to opponents.
With over one million downloads, Mushroom Wars 2 is rated 4.2 out of 5 stars on Google Play Store.
9. The Escapists 2: Pocket Breakout ($6.99)
Top-down view and 8-bit graphics are features of the Mouldy Toof Studios game The Escapists 2: Pocket Breakout. The main objective of the game is to free the character that the player is controlling from the prison. In the game, you have to escape from thirteen different prisons. The prisons are different on each level. With a small amount of simulation, this game is primarily a strategy one. The player must make use of all of the tools at their disposal, including stealing, bartering, and using weapons to fend off guards and escape from prison.
The player must choose a name for their character at the beginning of the game, as well as the names of any additional prisoners or guards they may need. This makes it easier to escape, or at least a little less crazy, by assisting the user in identifying the guards and inmates.
The game explains to the inmates what they must do each day and which inmates' cells will be searched for contraband during morning roll calls. The user can also use this opportunity to break into the cells of other prisoners and steal the supplies they require. Mealtimes are when they can converse with one another and ask for assistance from other prisoners to leave the prison. In-game inmates can assist players in obtaining elusive items, divert guards when they call the roll, and more! Additionally, it provides an opportunity for the user to do small acts of kindness for other prisoners in order to gain their trust and receive rewards that will aid their release from prison. This can involve obtaining stolen items or distracting the security personnel during roll call. In the game, items can also be obtained by crafting them.
When you combine various items to create something new that will aid in your release from prison, you are crafting. For instance, combining toothpaste and talcum powder can result in putty. Making a fake prison guard's key out of putty can greatly aid your attempt to escape.
When you have to complete numerous easy tasks to level up your character, the simulation aspect of the game is put into action. This includes visiting the library, exercising, eating, using the internet, and other activities. You can use this to increase the level, intelligence, strength, speed, and power of your character. Your ability to escape depends on each of these factors, and the higher your level, the more likely you are to succeed. Each prison has a set of daily requirements that inmates must meet, such as taking a shower or going to work. Although some of these can be skipped without consequence, skipping roll calls, which are a crucial and indispensable component of the daily schedule, will result in the prison being locked down. Additionally, the user must be careful to conceal any weapons or other items that could aid in their escape from prison because guards routinely search inmates' cells.
With over five hundred thousand downloads, The Escapists 2: Pocket Breakout is rated 4.4 out of 5 stars on Google Play Store.
10. The Banner Saga ($9.99)
2014 saw the release of the well-known role-playing game The Banner Saga by Stoic Games. As one must rely heavily on tactics and skills to survive in this game, it is referred to as a tactical role-playing game. The Banner Saga is heavily influenced by Norse mythology, and it tells the tale of two races—the Humans and the Varls—forming an uneasy alliance in order to survive in the hopeless, nearly apocalyptic circumstances of their homeland. The game informs us that the local deities have passed away and that the sun no longer rises, engulfing this world in an unending twilight.
The Dredge are an ancient race of monsters that were thought to have gone extinct but have now reappeared. The Varls are horned, humanoid creatures that have been created by the Gods themselves, and although they are quite strong, they have had to ally with the Humans.
Because the game is interactive, the choices that the player makes while playing determine exactly how the story develops. The user gets to experience two distinct plotlines that eventually merge into one. Turn-based combat is a feature of the game, which makes it somewhat reminiscent of Final Fantasy Tactics. There are no in-game purchases in The Banner Saga, so all of the resources, especially "Renown," which is crucial to surviving the game, must be earned. This enhances the overall gameplay experience, where nothing comes easy and everything must be earned through struggle. Another intriguing aspect of the game is the way Versus Evil, the creators, forced players to accept defeat and move on if it happens to them.
If a player makes a poor choice that results in the death of one of their main characters, they are not able to simply restart the game at a previous checkpoint; instead, the game encourages you to deal with the loss and continue with the plot. It is far too simple to simply reload to an earlier point in the game, so this is a breath of fresh air. However, The Banner Saga ensures that there is no simple solution for the player and that they take each decision seriously because it may be the difference between life and death for their main character.
With over fifty thousand downloads, The Banner Saga is rated 3.9 out of 5 stars on Google Play Store.