BlueStacks Roundups
The Top 5 Roblox Squid Game Experiences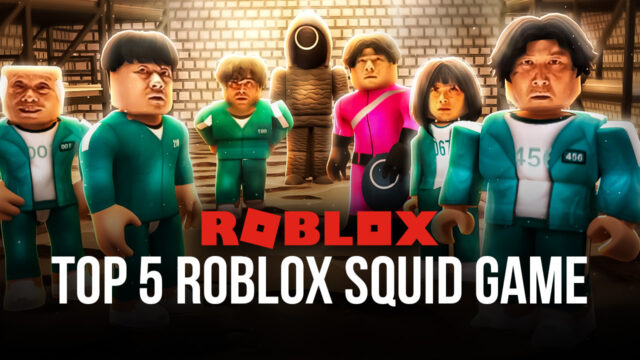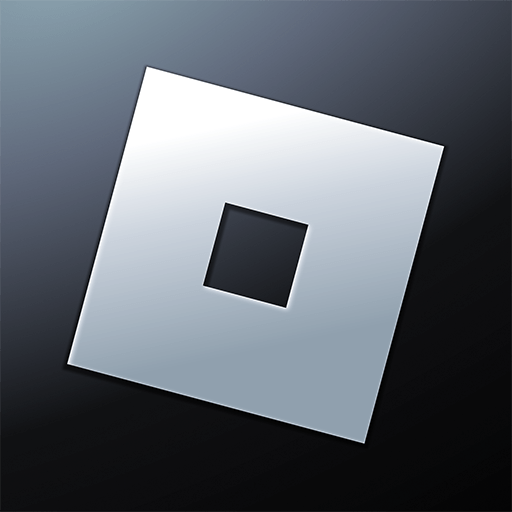 Remember that old-school game shows that we used to watch when growing up, where contestants needed to complete a set of physical challenges and obstacle courses for a chance to win prizes? Well, you know what's more exciting to watch than a traditional game show? A game show where the contestants who lose are removed from life. Permanently.
This is the premise behind Netflix's latest sleeper hit series, Squid Game, a South Korean show in which 456 players are forced through financial debt to participate in a number of children's games for a chance to win an extremely large amount of money that would help to settle their debts, as well as to set them up for life. The catch of these games is that, if the players lose or fail to complete a challenge, they would die which, as far as paying off debt goes, is something most would want to avoid.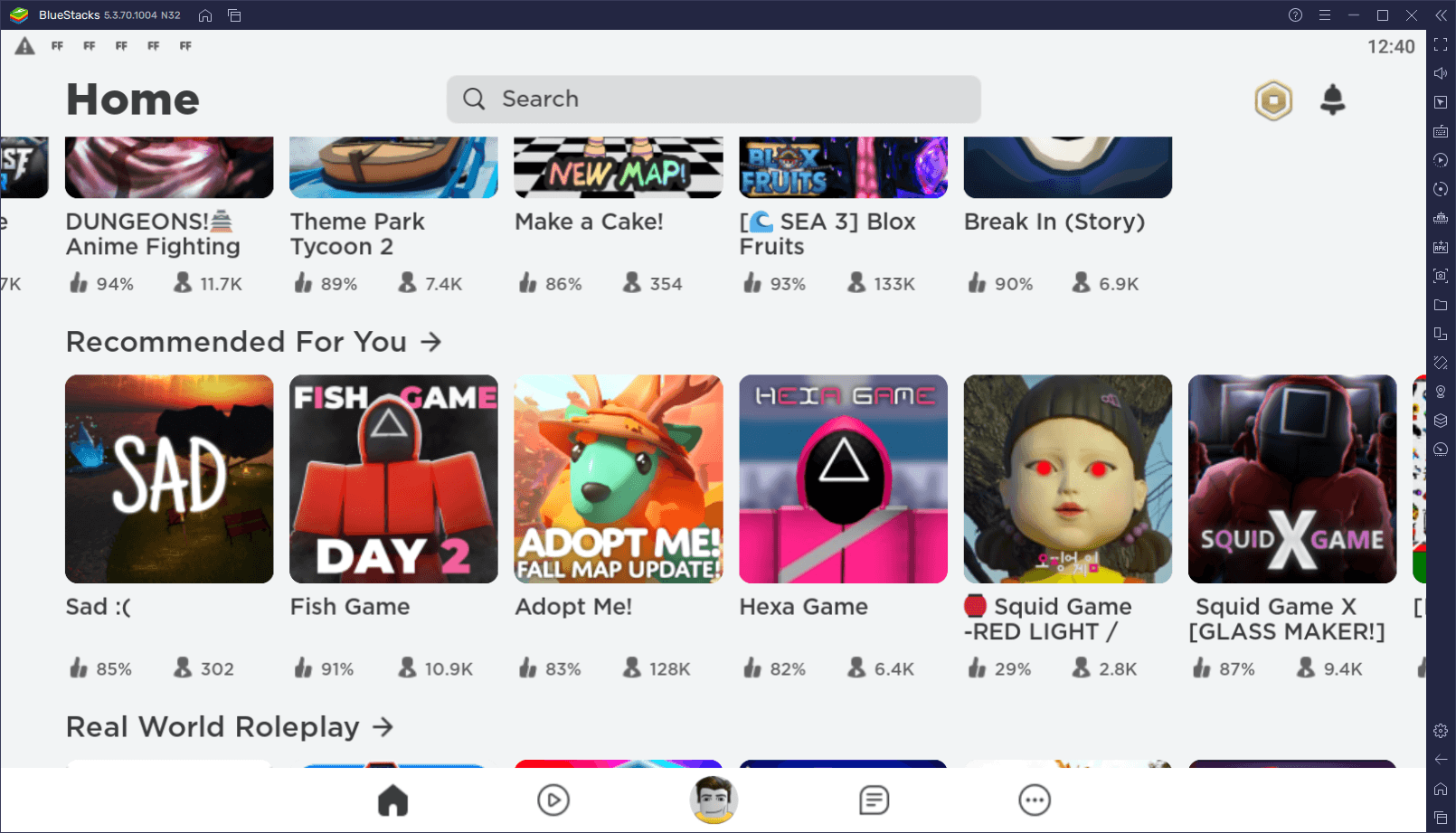 The Netflix show attracted a very large audience, quickly becoming the most viewed show in the platform's history, with over 142 million viewers during its first month. Understandably so, and like with many things that become popular in pop culture, the copycats started surfacing. And in this case, the copycats mostly come from Roblox, where a variety of ambitious creators and developers are making their own Roblox experiences based on the popular Squid Game.
However, since most of these have very similar names and portraits, finding the best Squid Games variations on Roblox can be a bit of a hassle. For this reason, we've compiled a list of the top 5 Squid Games experiences on Roblox, so that you can jump in and give them a look.
1. Red Light, Green Light SQUID GAME
Developer: Slugfo
Stats: 14.4k active users; 181 million visits, 85% approval rating.
One of the most popular Squid Game variations out there, with one of the highest players, counts out of all of these, and with a surprising variety of games, despite only featuring one of them in the title. In this version of Squid Game, contestants can play up to six different minigames, including the popular "Red Light, Green Light", "Honey Comb", "Tug of War", and "Marbles", among others. The objective, of course, is to complete these tasks as fast as possible or else be eliminated. Keep in mind that there are no respawns in matches; if you fail a task in progress, you'll be sent right back to the lobby, where you can either start a new game or quit experience.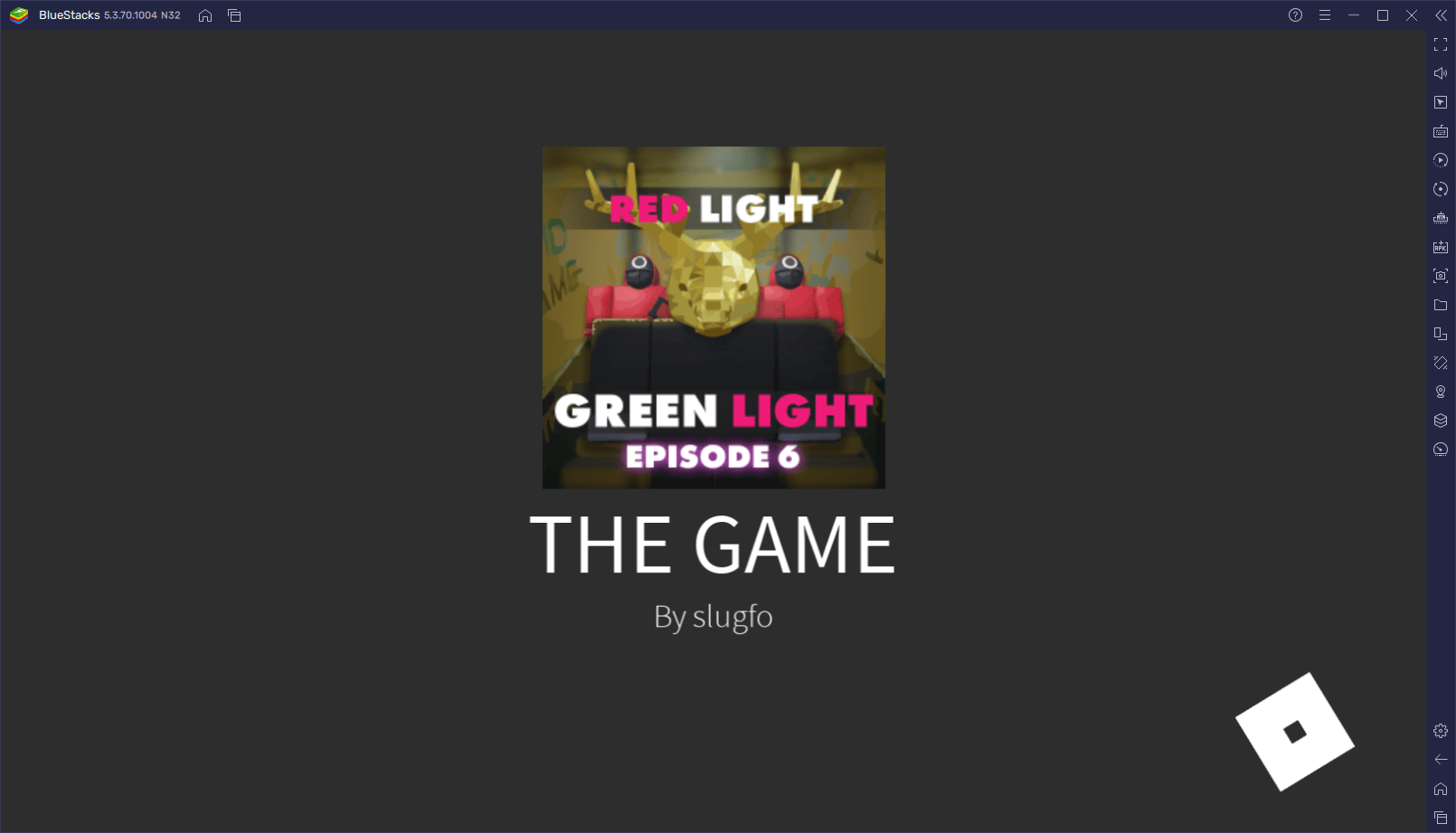 As far as Squid Game Roblox experiences go, this one is very straightforward and entertaining and will give you hours of fun as you outplay and outlive the other players in the match.
2. Shark Game
Developer: Squid / Game
Stats: 882 active users; 6.1 million visits; 78% approval rating.
This variation on the Squid Game formula features basically the same format in terms of gameplay but has much faster loading times and shorter wait times between matches and rounds. This essentially lets you play more recklessly without having to wait so much if you lose which, for some players, might be great. In our case, while we're more methodical in our playstyle, we don't always have the time to wait several minutes between matches or rounds, so this game definitely gets a spot on our list.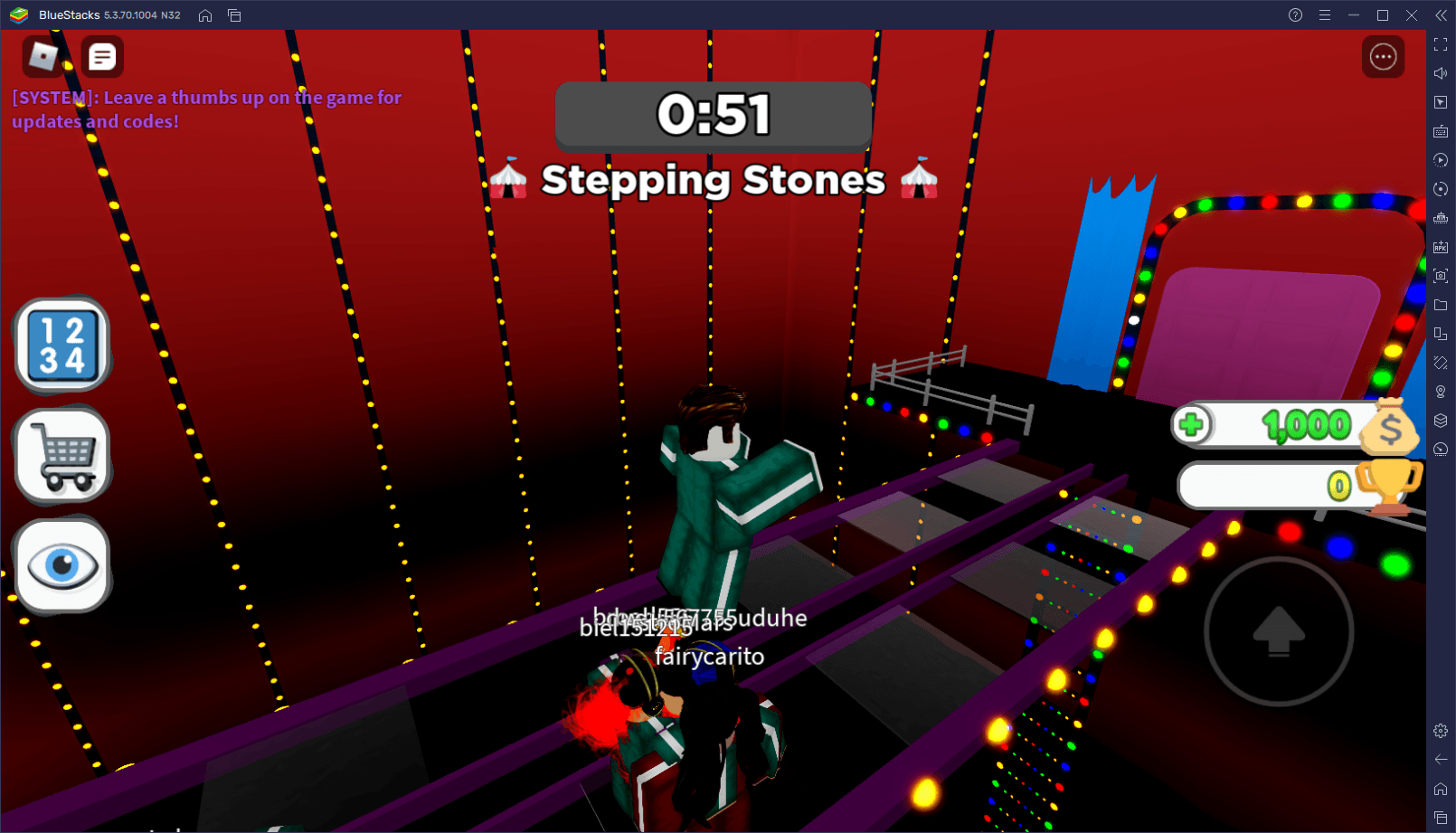 Shark Game has more games than our previous entry, featuring a total of seven as of when we're writing this article, and the developers have announced that they're planning on adding more.
The only drawback here is that the flow of the games feels a bit disorganized, and it's possible to get two of the same game in a row, which can obviously put a damper on your fun. Nevertheless, Shark Game is great if you want to play a few quick minigames.
3. Squid Game
Developer: Trendsetter Games
Stats: 43k active users; 217.6 million visits; 87% approval rating.
This one is, by far, the largest game on the list in terms of sheer audience engagement, and with good reason: It not only has a name that's the closest to the source material, but it also tries to capture the essence of the show with its gameplay, not only through with the variety and structure of its minigames but also with the fact that you must try to survive the night during the intermissions by defending yourself from other players using melee weapons.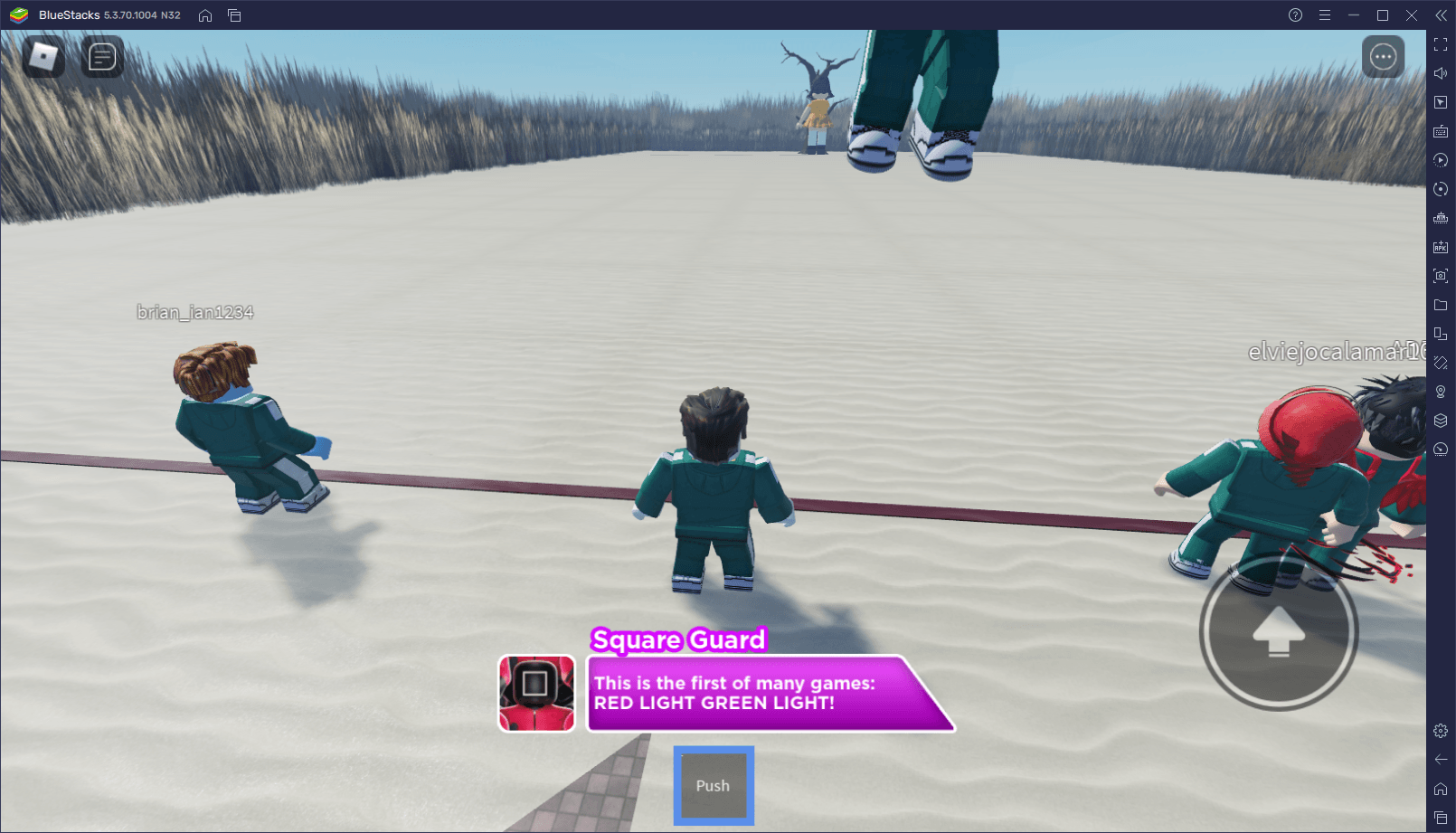 Squid Game also has a ton of effort put into it, as shown by the cutscenes and dialog boxes that appear before every game, giving a rundown of what the players need to do to survive. For all these reasons, this should be considered as the definitive Roblox Squid Game experience—just remember to set aside enough time to enjoy your matches since they can go on for a while.
4. Squid Game X
Developer: Redifi
Stats: 11.3k active users; 64 million visits; 87% approval rating.
This game is pretty much the standard flair that you can expect from Roblox Squid Game experiences at this point, at least in terms of the minigames. However, Squid Game X throws you a curveball in the sense that you can play either as a contestant or as a guard, though you must pay for the latter.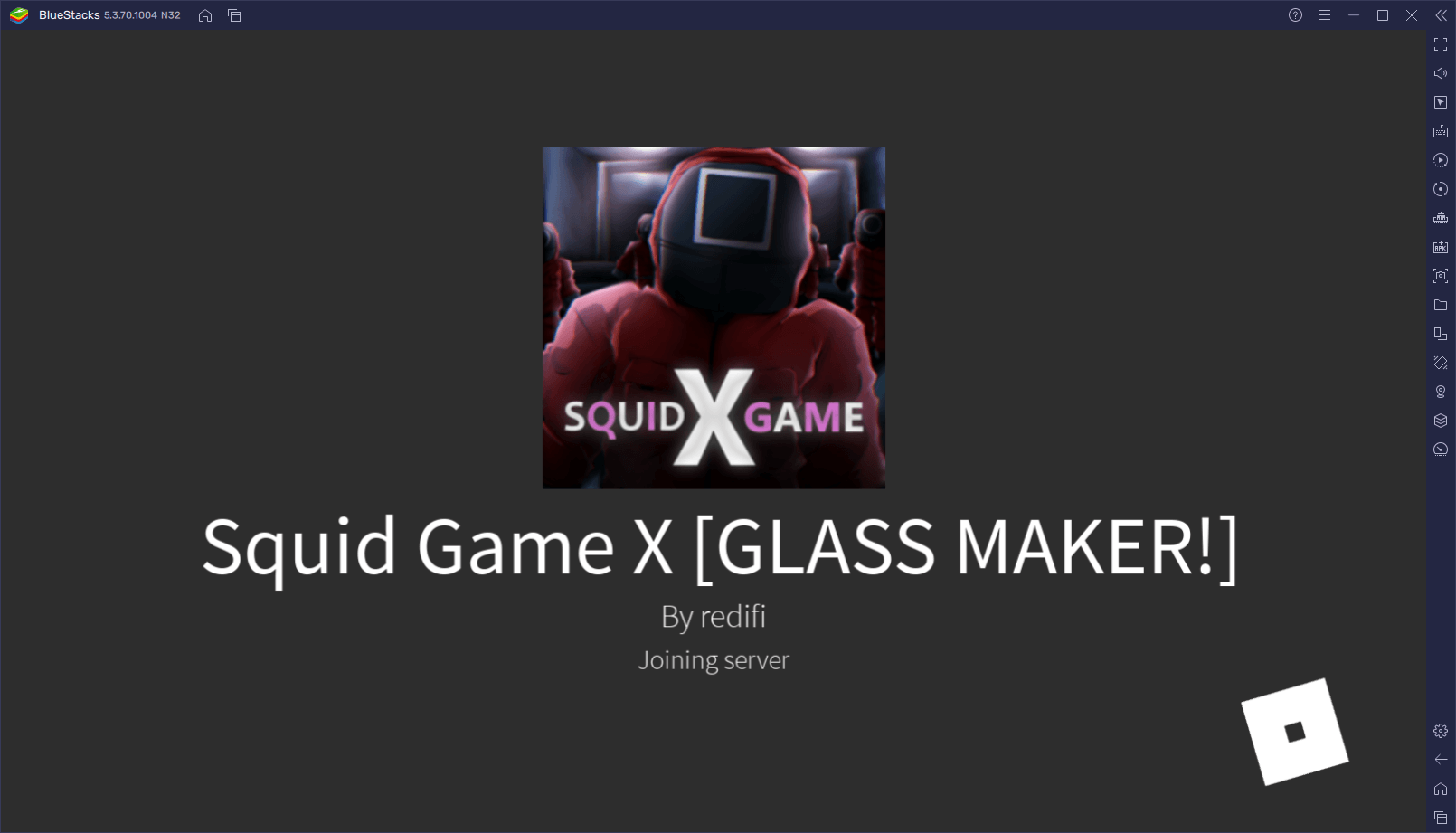 Moreover, this game features an interesting spin on the "Glass Bridge" minigame, in the sense that, at the beginning of every match, a random player is selected as the "Glass Maker". This player can see which panes are false, and can easily navigate through the ill-fated minigame. This creates a dynamic where players must band up to protect the Glass Maker, or else there will be a lot of casualties when the Glass Bridge game comes.
5. Fish Game
Developer: GOODJUJU
Stats: 12.7k active users; 169 million visits; 91% approval rating.
The last game is definitely one of the most popular, and for a very good reason: In Fish Game, while the minigames are mostly the same as in all the other Squid Game Roblox experiences, they are not played in a set order. Rather, the games in this variation are chosen by popular vote. In other words, players can go to an alternate room before every match in order to vote for their preferred games, and the one with the most votes will be loaded.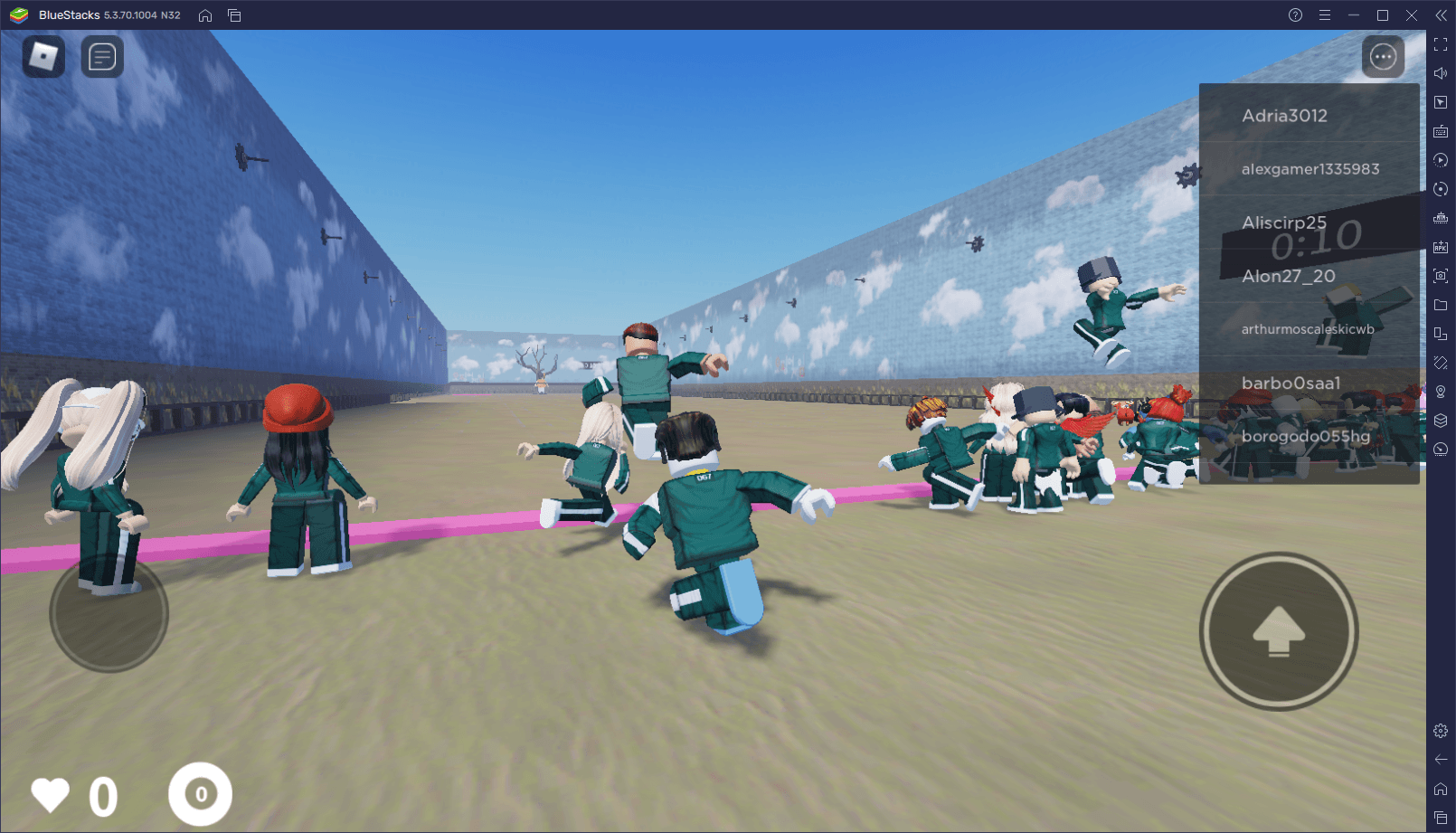 While this system is great for when players want to indulge mostly in a few specific games, this can lead to replaying the same scenarios several times in a row, which can get fairly boring quickly.
Feel free to leave us your favorite Roblox Squid Game experiences in the comments below! And remember that you can play Roblox on PC with BlueStacks to get the best controls and performance while trying to survive.