Game Guides
How to Play Ace Defender on PC with BlueStacks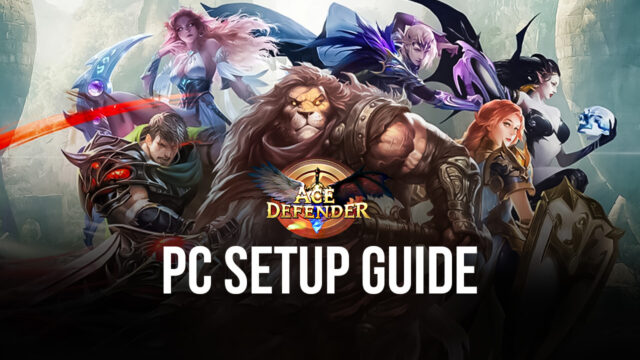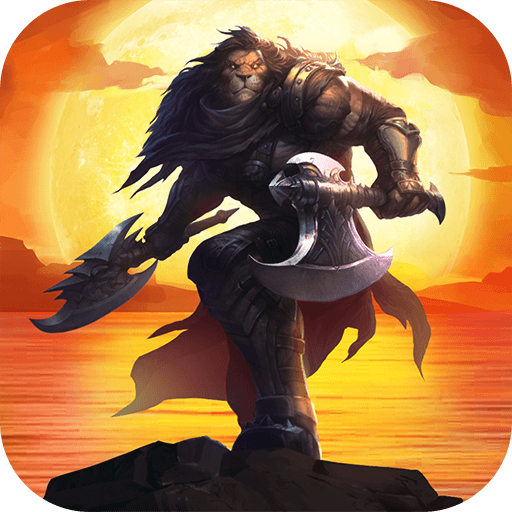 Can't choose between a tower defense game or a turn-based RPG? Why choose when you can play Ace Defender that uses both combat systems to create a unique game that allows players to switch up their tactics every time they compete in a match. This game will satiate the need for players who are looking for something new in the gaming industry since the unique experience really makes for a great way to pass the time whether you play the game casually or competitively.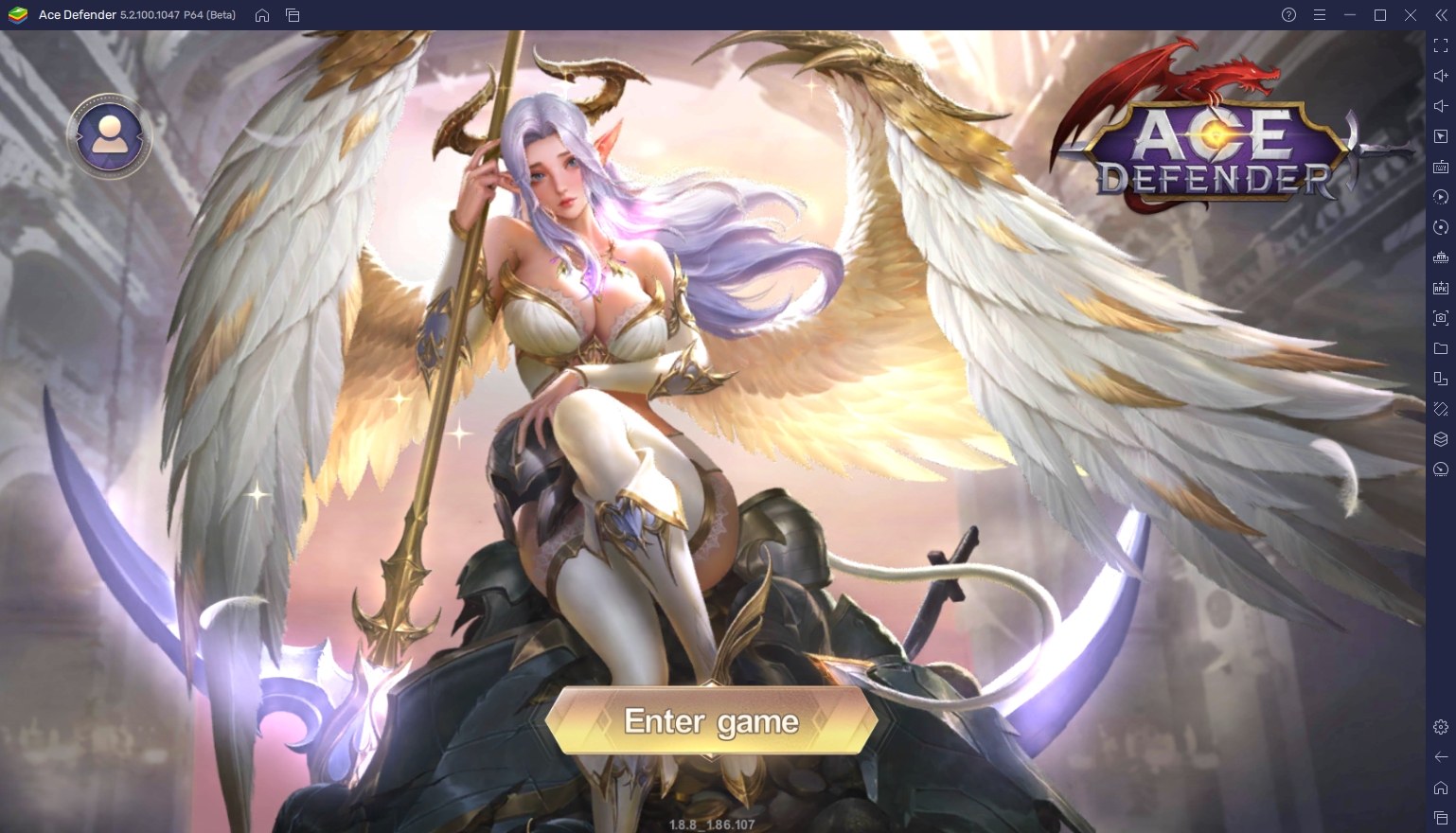 Ace Defender uses traditional idle RPG elements such as the character gacha system, idle rewards, and various dungeons and challenges for the player to complete. These dungeons and challenges are either in turn-based RPG mode or tower defense mode but the units and items that can be used remain the same on both game modes. While this might seem like a confusing game, you'll soon realize that it's one of the most creative ways you can take multiple genres and smash them into one game.
How To Set Up Ace Defender on BlueStacks
Playing Ace Defender is a lot of fun on your phone but the small icons and gameplay switch can feel like a limiting factor towards enjoyment especially if you're using a smartphone with a tiny screen. These are the times when using platforms like BlueStacks on your PC makes the game 100% better when it comes to the overall experience. Here's a simple guide to help players set up Ace Defender on their computer using the BlueStacks platform to help them reach greater heights in gaming.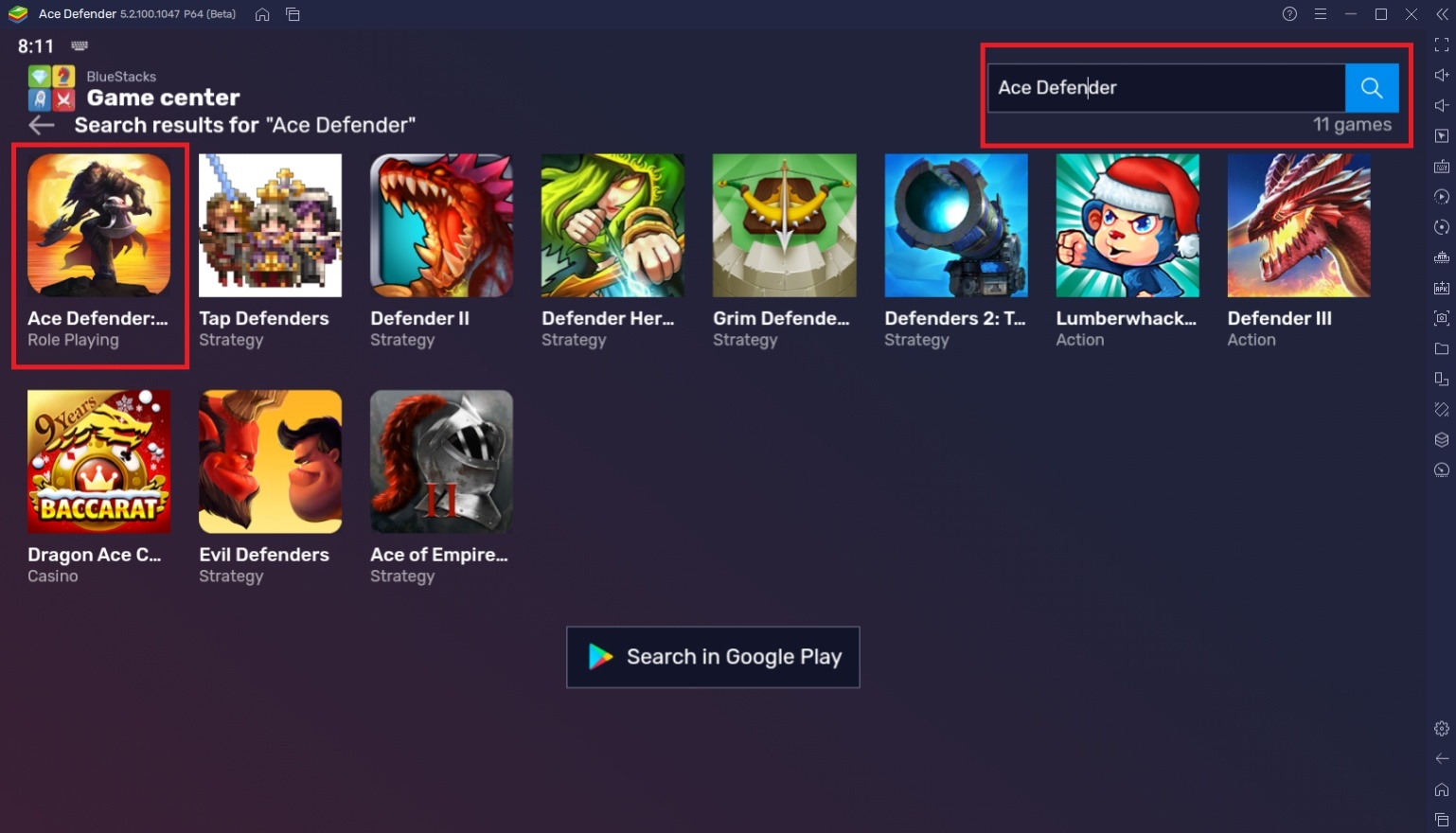 Download and Install BlueStacks

on your PC.

Complete Google Sign-in to access the Play Store, or do it later.

Look for Ace Defender in the search bar at the top-right corner of the Game Center or at the Google Playstore.

Click to install Ace Defender from the search results.

Complete Google Sign-in (if you skipped step 2) to install Ace Defender.

Click the Ace Defender icon on the home screen to start playing.
Useful Features When Playing Ace Defender
Ace Defender has a lot gameplay features that are only enjoyable in small amounts. For the majority of non-hardcore players, a lot of these features are simply too much of a chore that really reduces the overall experience when playing the game. This is where the BlueStacks features come in handy since they allow players to bypass or improve some of the game's more tedious tasks. Here are some examples of the features that you'll find to your liking.
The Multi-Instance Function is a feature that many users enjoy because of its flexibility of use. This feature allows players to open two or more "devices" at the same time using the same or different Google Play accounts which allows having multiple games open. Users use this function for tasks such as leveling multiple accounts at the same time, multi-instance rerolling, or simply playing two games at the same time while the other one is left on idle mode.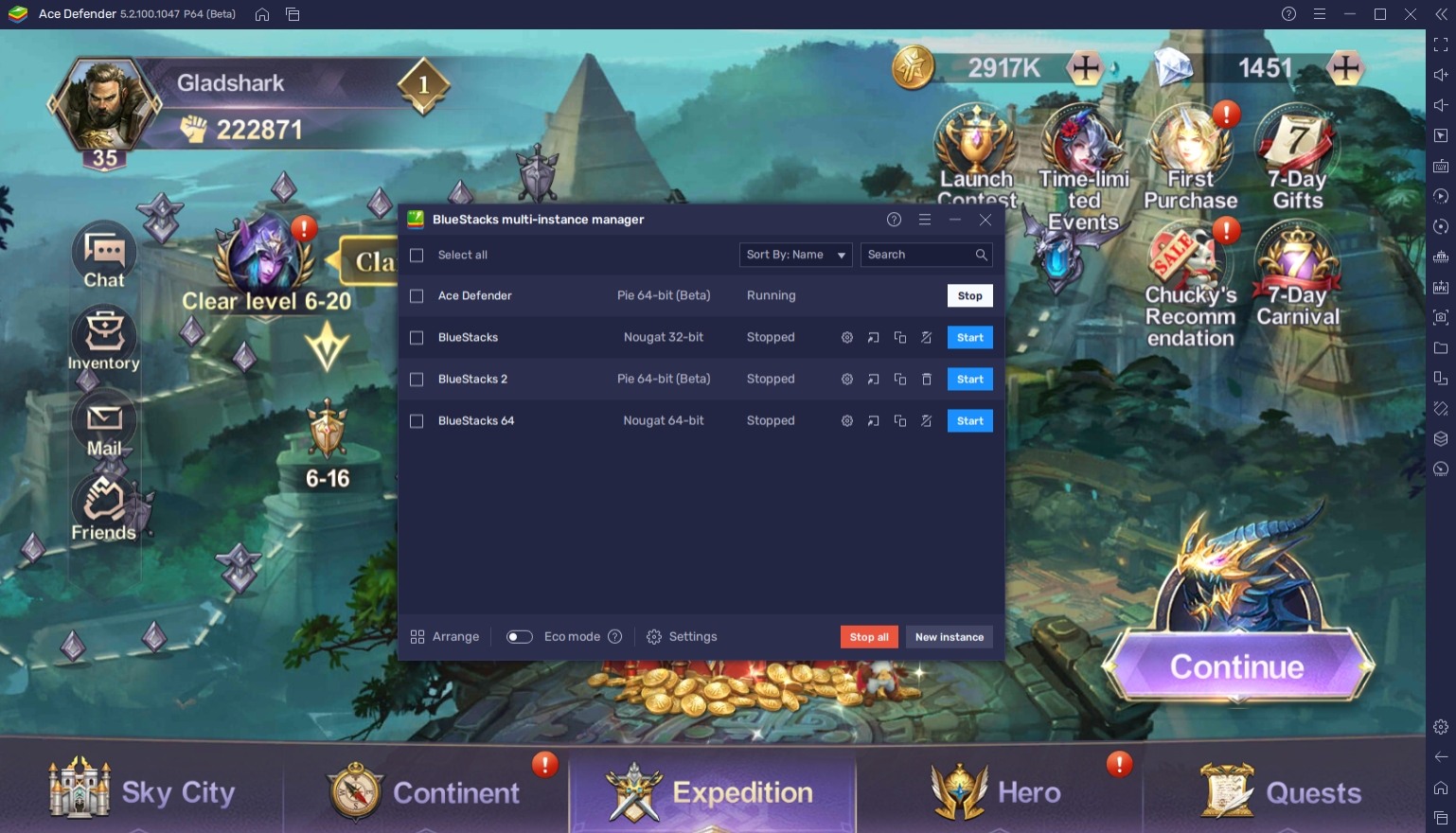 Ace Defender is mostly an idle RPG so there are moments where the player is stuck doing nothing but wait for the animation to finish or claiming rewards. During this time, players have the option to simply twiddle their thumbs together or do something else entirely. With the BlueStacks Multi-Instance Function, players can play other games while waiting for Ace Defender to complete its task so that you can still monitor your progress despite playing another game.
The Macro Feature is the perfect feature for players that like to take their idle experience to the next level. This function allows players to create a series of automatic commands that players can use to bypass the tedious tasks in a game. By pre-recording actions you do in-game, you can replay it at a later time so that you won't have to go through repeatable tasks every time you open the game which saves you a lot of time and gives you less incentive to quit the game.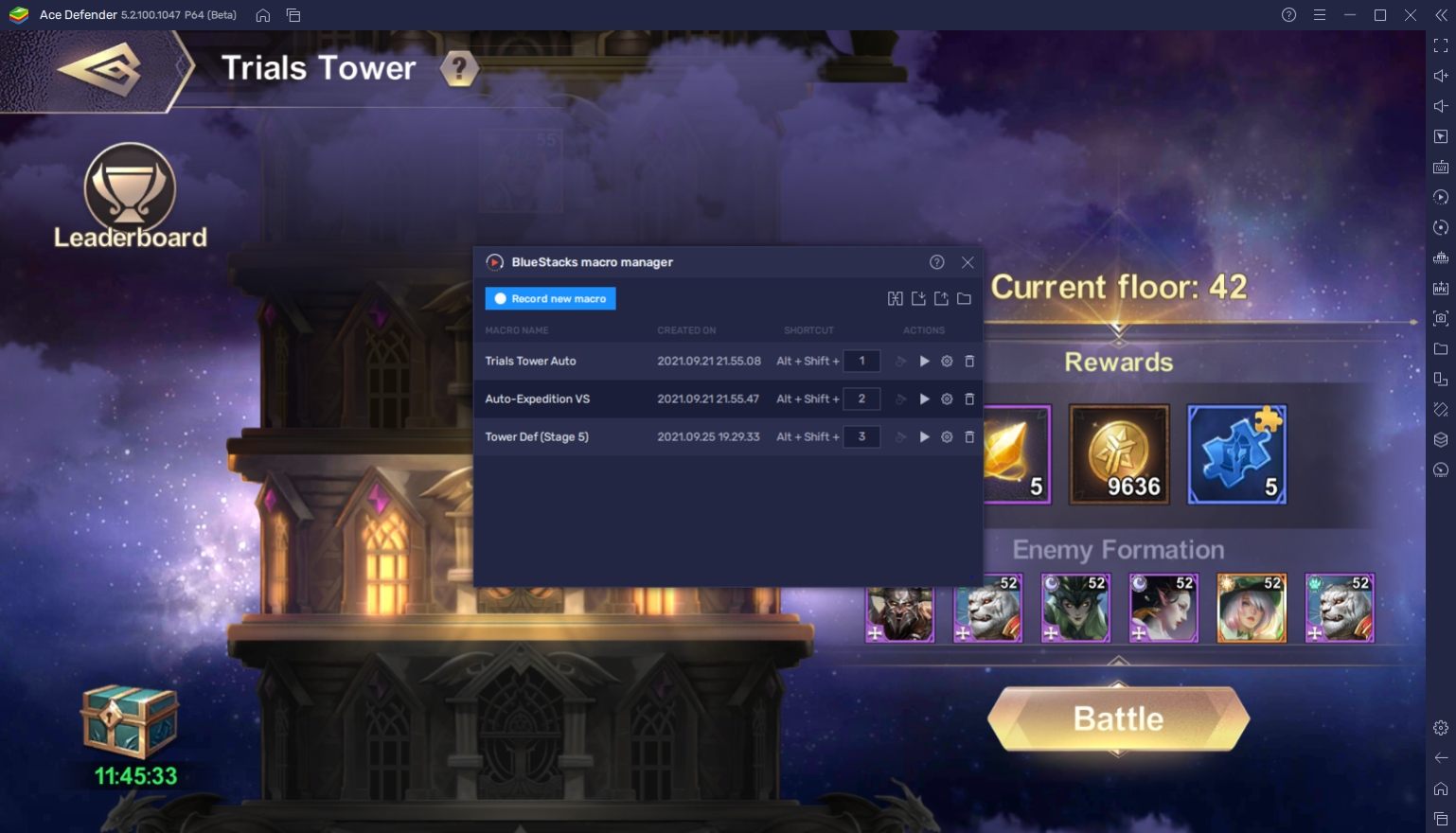 Playing Ace Defender has a lot of features that players might enjoy at first but find really annoying at the middle to late stages of the game. Once this happens, a lot of the enjoyment is lost since it becomes difficult to appreciate something that you have to do over and over again. However, if you create a macro to auto-complete the task, you'll be able to preserve your appreciation for the game and only play the parts that you really like without losing interest.
The BlueStacks Eco Mode is a feature that conserves your PC's energy consumption by cutting down the processing of the current instance. This works perfectly if you're using multi-instances and the macro feature that both eat up a lot of resources when playing games. The biggest reason why players like to use this feature is that it frees up your computer so that you can run other heavy applications while BlueStacks continues to run uninterrupted in the background.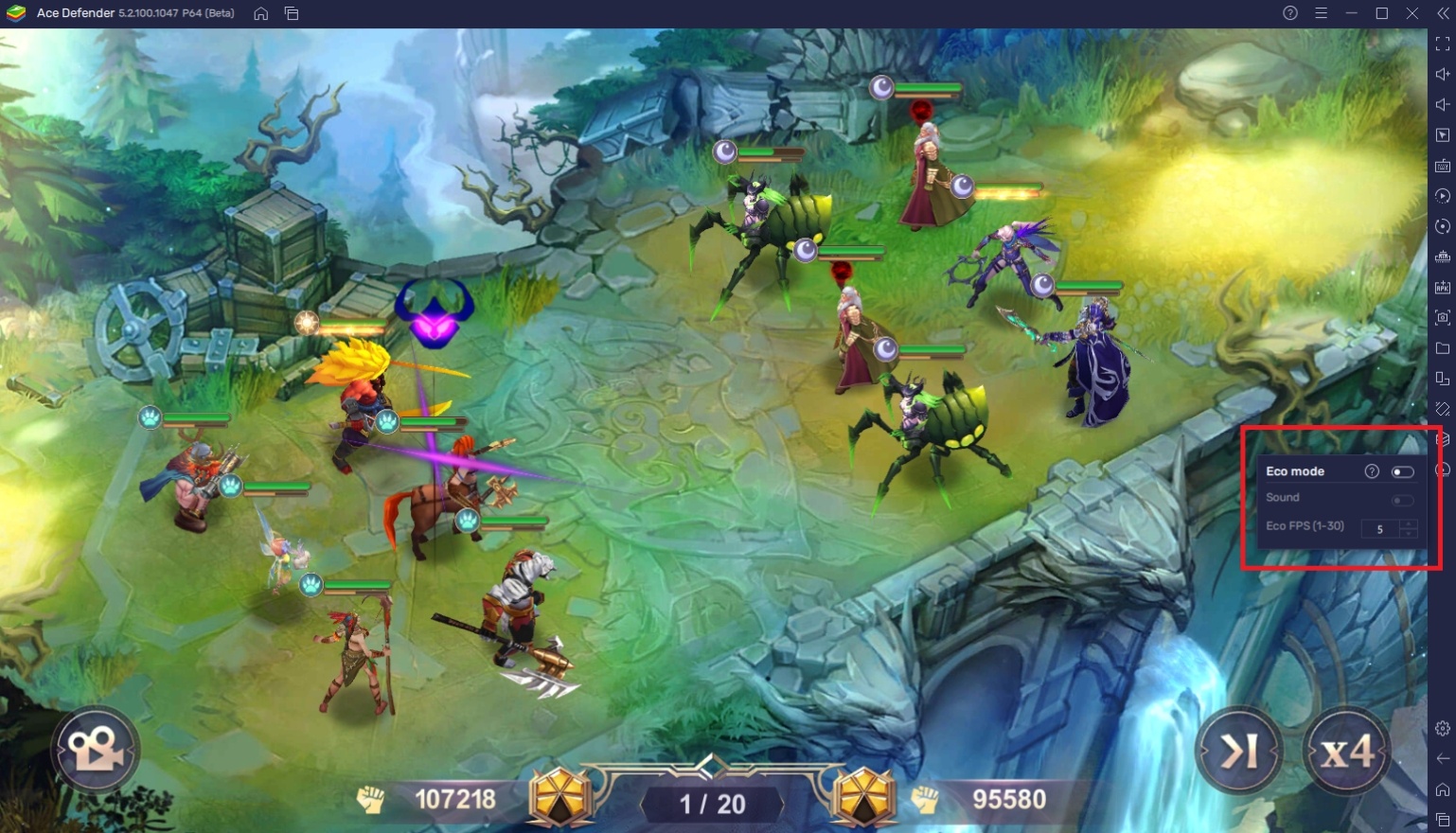 A lot of people like to play low-attention requirement games like idle RPGs such as Ace Defender while they're at work or school so that they don't get too bored while completing tasks in real life. Don't let your laptop or computer drain energy quickly by activating the Eco Mode so that you help yourself and the planet become more energy-efficient.
Become the Realm's Ace Defender!
The adventure in Ace Defender takes you in a fantasy world where people will be needing your help defeating monsters and defending the people from the endless waves of enemies coming to ruin their lives. Become the hero that the people need as you gather allies to help you along the way on your quest to become the strongest in the realm.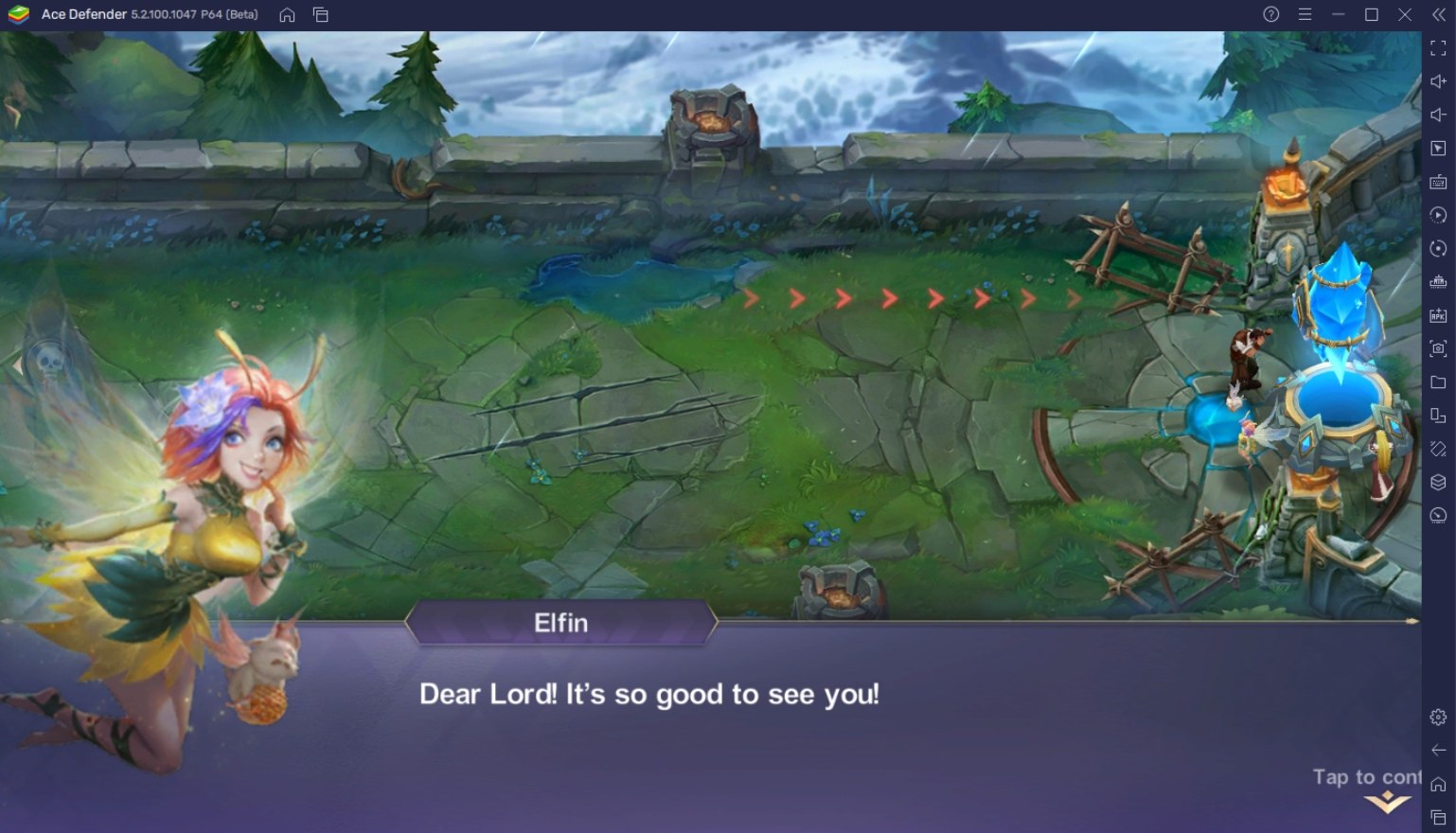 Ace Defender is a unique game that players will definitely fall in love with as soon as they spend a few minutes playing it. Enjoy the unique playstyle that the game offers as a solo player or with your friends. Make sure to grab every advantage that you can and what better way to do it than by using the BlueStacks platform to accelerate your progression in the game!