Game Guides
Aura Kingdom 2 Tier List – The Best Eidolons in the Game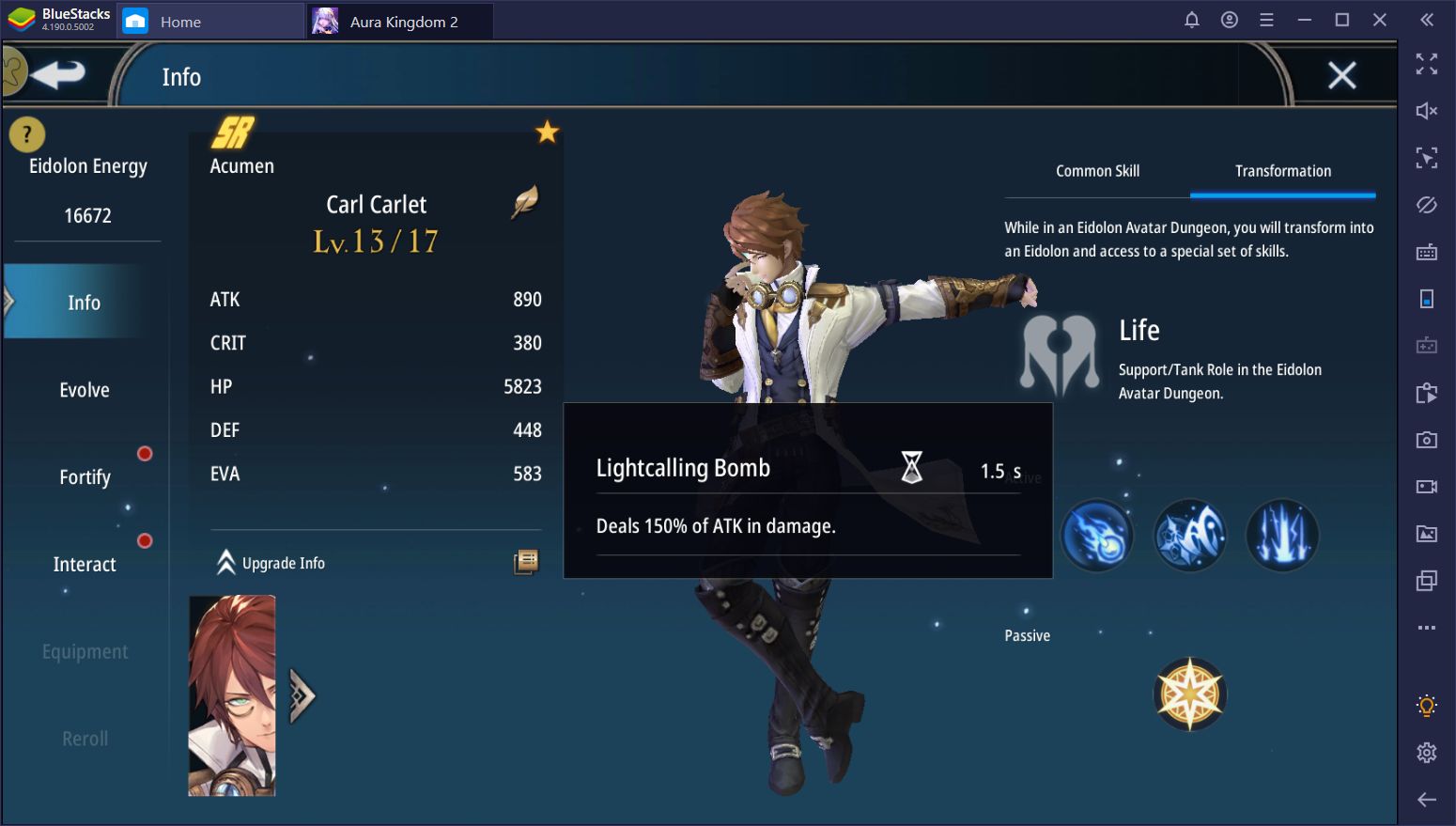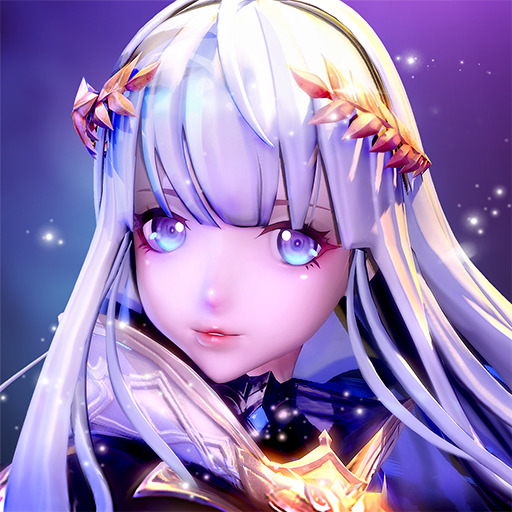 On the surface, Aura Kingdom 2 seems like your run of the mill MMORPG game with the familiar grinding and learning curve we've come to expect from the genre. However, while it offers many features and aspects that have become increasingly common in MMORPGs, it also has an interesting gacha mechanic in the form of the Eidolon system, which allows you to summon companions in battle to assist you in many different ways.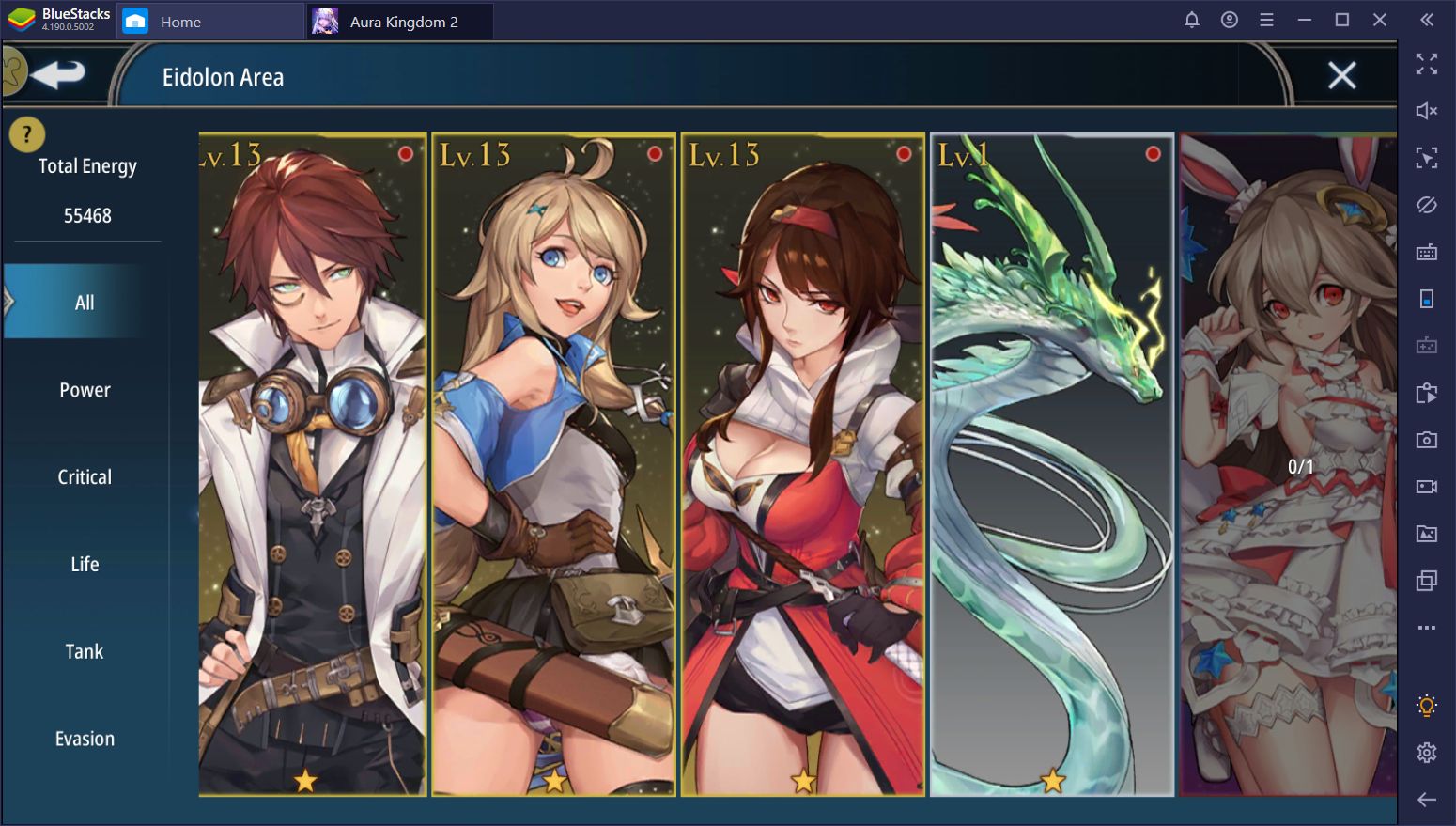 These Eidolons mostly act on their own, attacking the enemy and using their skills automatically—they require little supervision. However, if you want to get the most out of your Eidolons in Aura Kingdom 2, you'll need to assemble effective squads with good synergies. But since there are many different units that you can recruit, assembling the best squads can be a tad complicated, which is where this guide comes in.
In this article, we're going to share some of the best tips and tricks for assembling squads of Eidolons in Aura Kingdom 2.
Let's get started!
A Note on the Eidolon Avatar Dungeon
While your Eidolons will usually follow you around and assist your character in combat, they will take the lead in the Eidolon Avatar Dungeon. In this game mode, you will be able to control your Eidolons manually and use them to fight powerful foes, so choosing the right one for the job is extra-crucial here. Luckily, you really don't have to give it much thought as your best bets of Eidolons for this game mode will usually revolve around the DPS and Crit types since they have the highest damage output.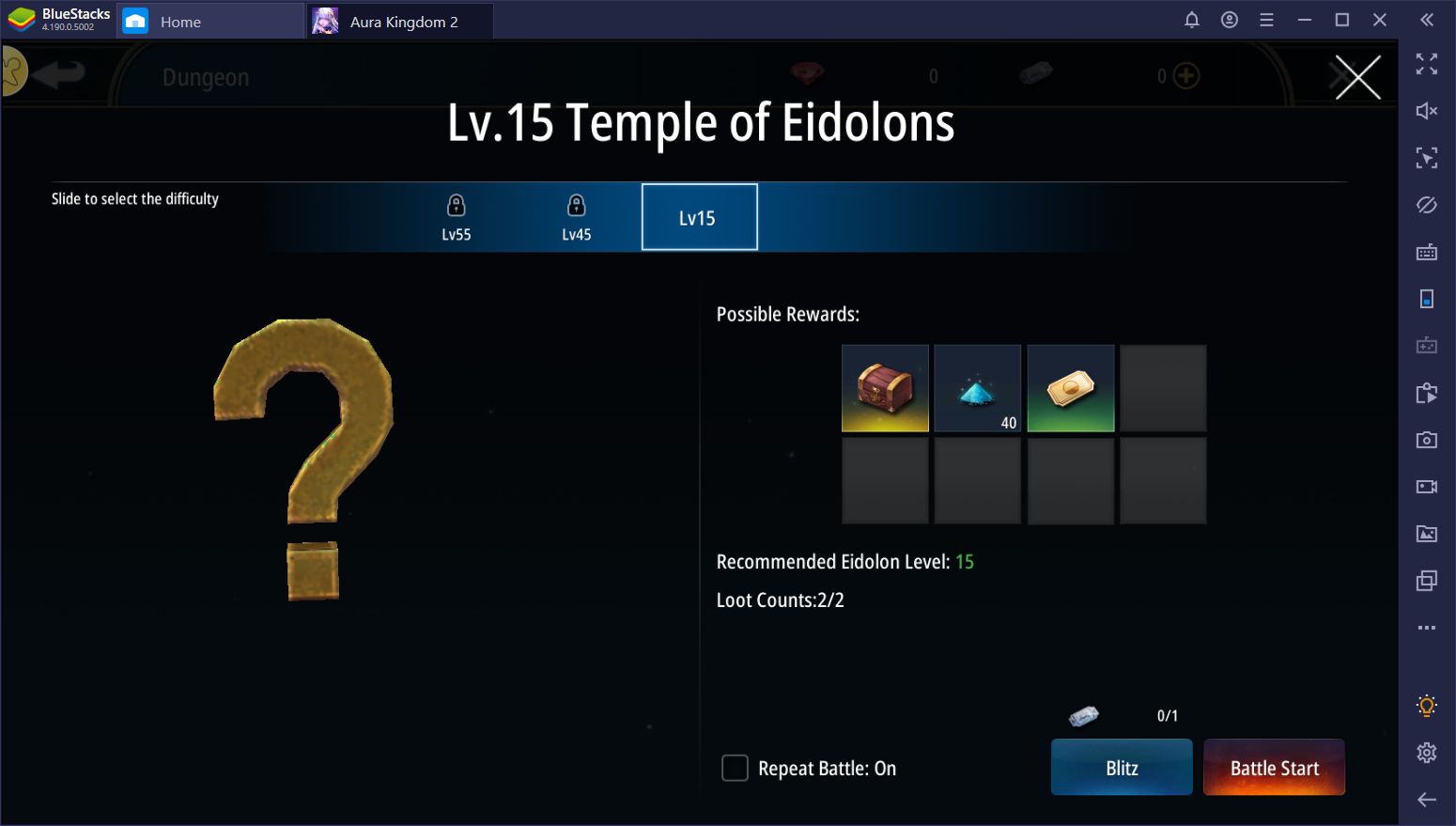 When it comes to the Eidolon Avatar Dungeon, damage and DPS are key. Make sure to click on the "Transformation" tab on the Eidolon info menu to learn the skills and moves available to your Eidolon in this game mode.
Best Eidolon Setups for Specific Roles
Leaving the Eidolon Avatar Dungeon aside, your choice of Eidolon will be much more important on the field as you'll need to assemble squads that are ideal for your current role. This is mostly due to the fact that a percentage of the Eidolon's attributes are channeled into your main character. Luckily, it's easy enough to achieve this considering that the Eidolons in Aura Kingdom 2 are divided into several categories for your convenience.
If you're looking to create effective Eidolon squads in this MMORPG, then consider the following setups:
Power/Crit Type Eidolons (DPS)
For the times when you need to do the most damage, such as when you're playing DPS classes like the Shinobi or Nymph, your team of Eidolons can help to dramatically increase your performance in combat with their passives and ultimate skills.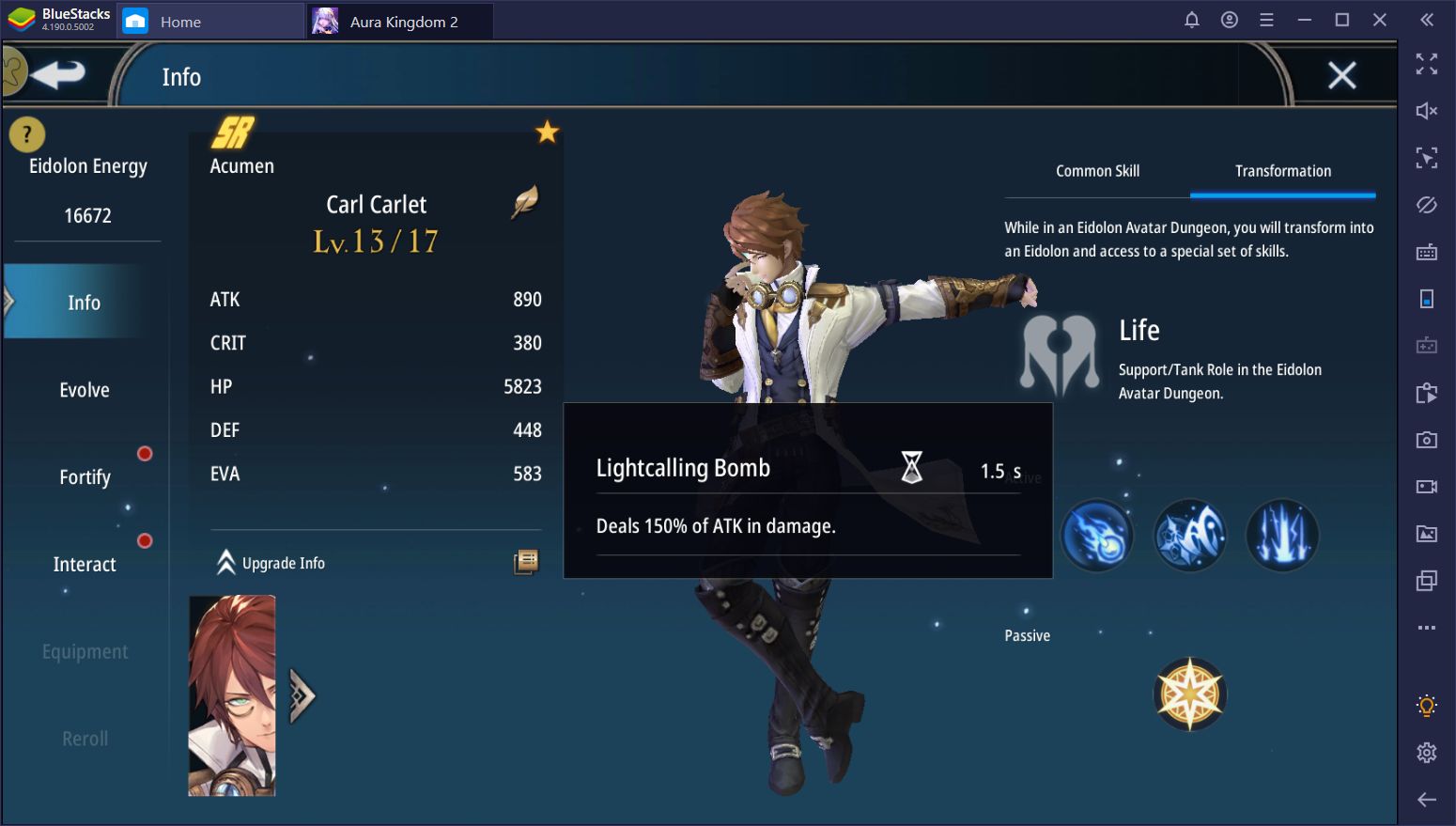 A combination of Power and Crit Eidolons can boost your performance not only because their ultimate skills are quite powerful and can deal lots of damage, but because their passive skills can either further increase your base damage, or supplement your survivability in many different ways. For instance, Serville's (SSR) Valiant Slash skill not only deals a ton of damage but also applies a buff that makes you restore your HP for every critical hit that you land.
When it comes to assembling a squad of Eidolons for your role, it's not so much about the damage they can do with their skills, but about the passive abilities they bestow on your character when you unleash them in combat. To this end, some of the best Eidolons for DPS roles in Aura Kingdom 2 include the following: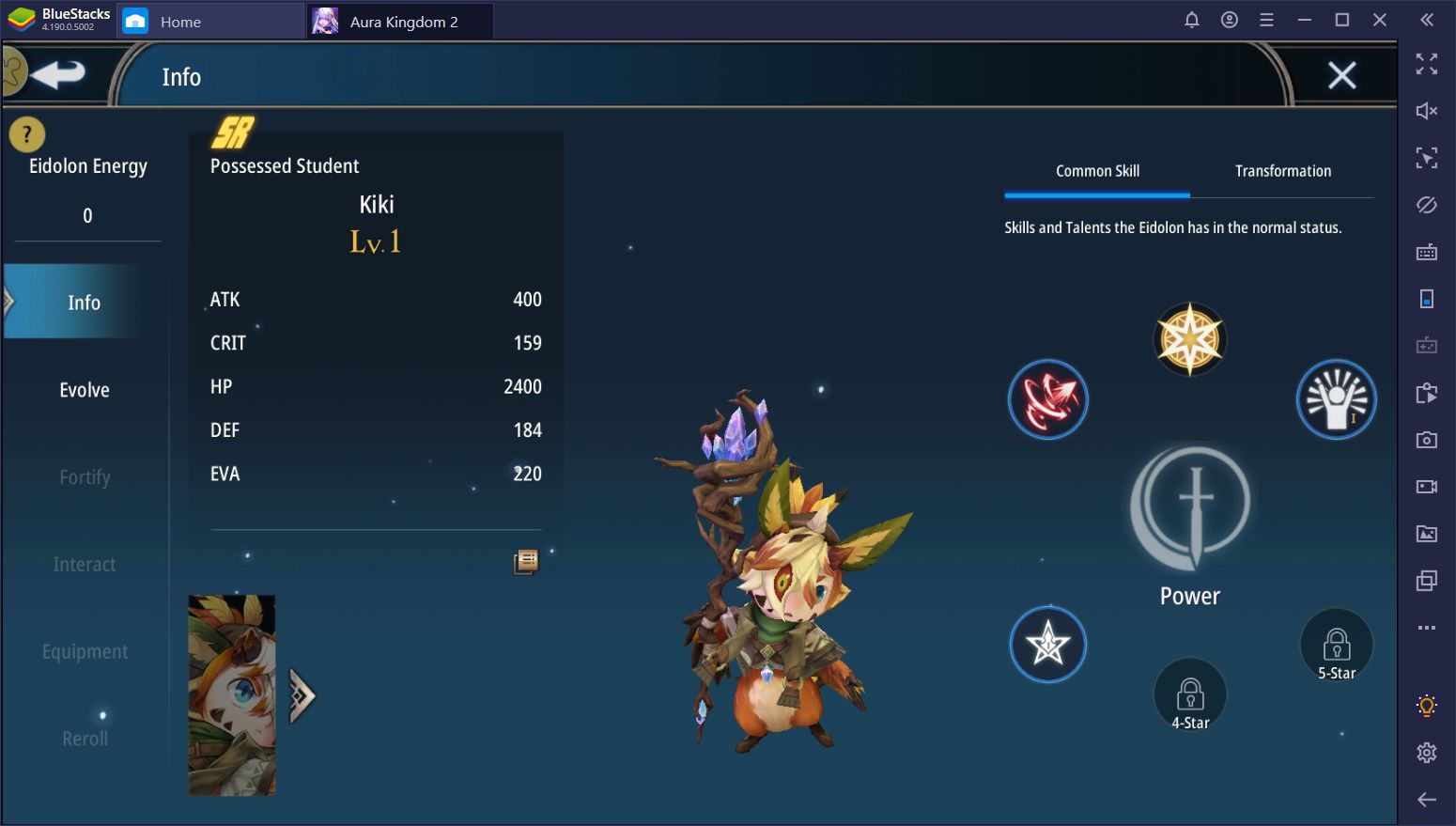 Kiki (Power, SR): Basic attacks have a 10% chance of lowering the enemy's ATK by a certain percentage.
Ramayan (Power, SSR): Increases a player's damage by 8%. Basic attacks have a set chance of dealing additional damage equal to 50% of the player's ATK.
Mannequin (Crit, SR): Increases player's Crit by a set percentage when deployed.
Serville (Crit, SSR): Increases player's movement speed by 8%. Basic attacks have a chance of decreasing the target's Crit by a percentage.
Evasion/Tank Type Eidolons (Tank)
Those who would like to tank in Aura Kingdom 2 will require passive boosts that increase their survivability. In this sense, they require skills that increase their mitigation or, in any case, allow them to avoid damage entirely by dodging the enemy's attacks. Whether you decide to go for mitigation or evasion tanking is up to you. Nevertheless, here are some Eidolons that might help you in both cases: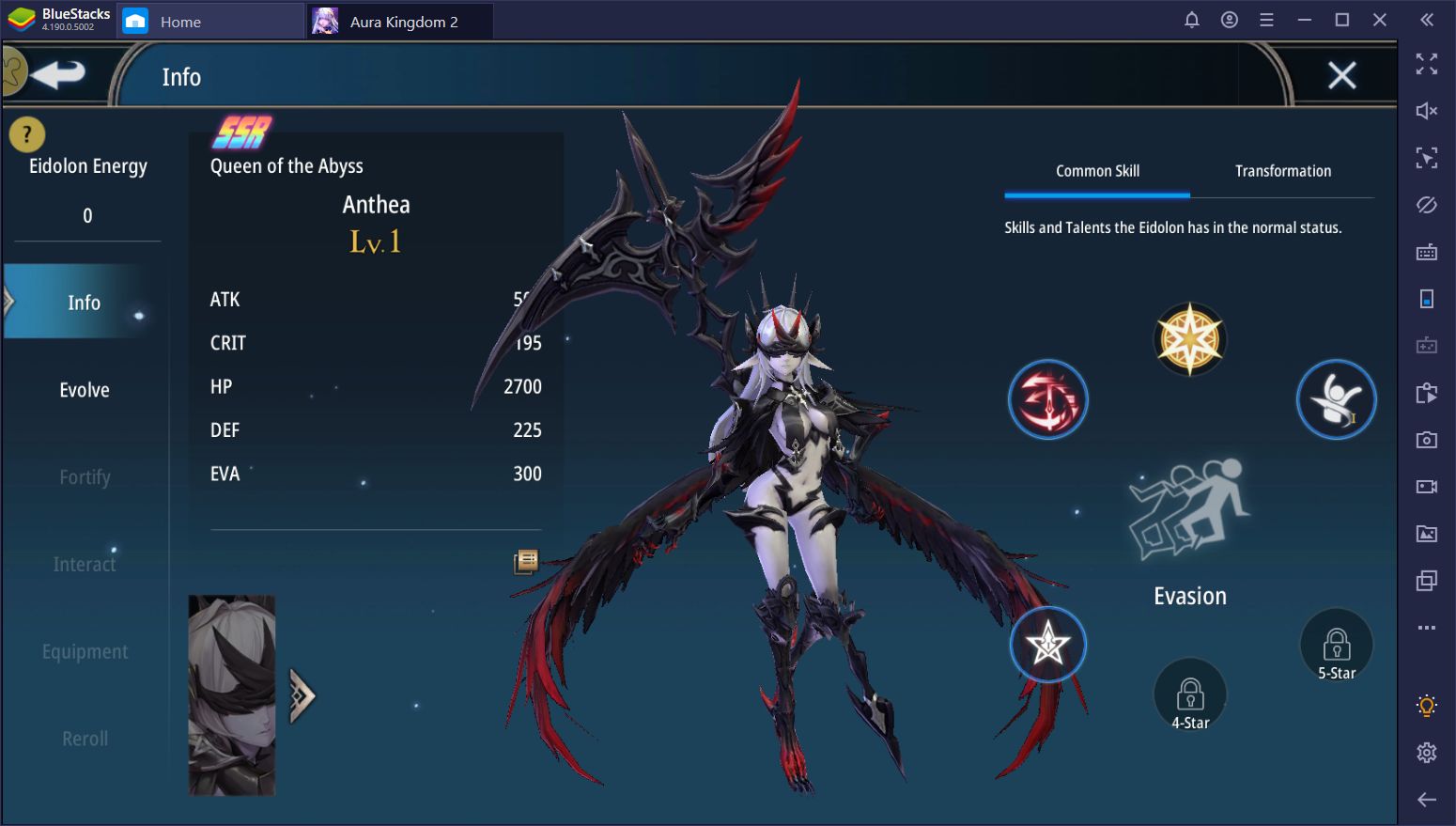 Ancient Golem (Tank, SR): Increases the character's base DEF by a set percentage.
Anthea (Evasion, SSR): Basic attacks have a 20% chance of increasing the player's EVA stat by a percentage while reducing the damage they receive outright by another set percentage.
Kira (Evasion, SR): Increases the player's movement speed by a set percentage.
Paktogen (Evasion, SR): Increases the player's base EVA by a set percentage.
Life Type Eidolons (Support)
Last, but not least, we have the best Eidolons for healers and support players in Aura Kingdom 2. Life Eidolons are ideal for increasing survivability and staying topped up in HP. After all, you're no good as a healer if you can't stay healthy yourself. However, while, we don't recommend having a full squad of Life Eidolons since you'll be quite lacking in the offense, there are some good candidates in this group that would be quite useful for support characters: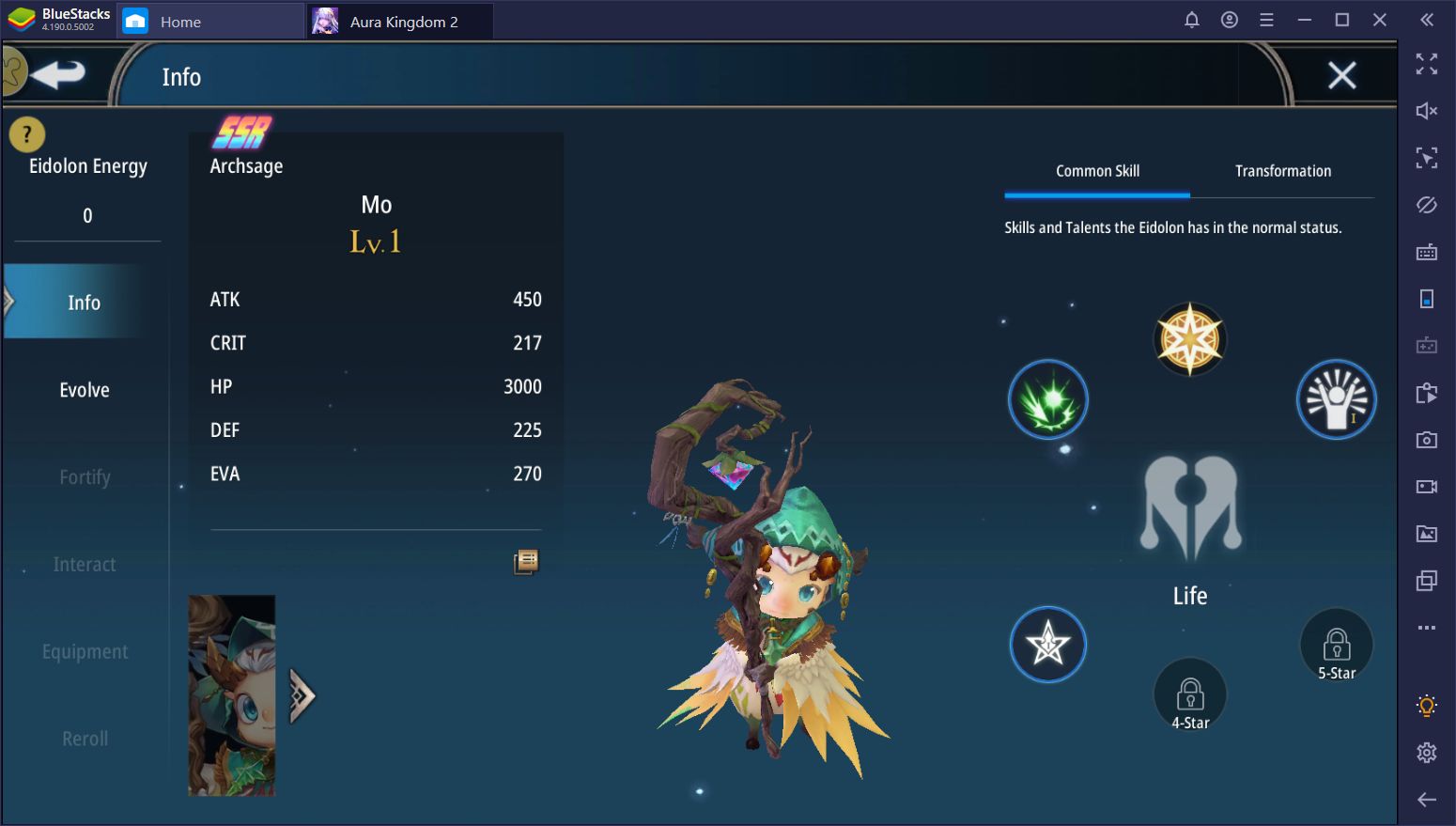 Archsage (Life, SSR): Basic attacks have a 20% chance of increase all stats by a set percentage for 5 seconds.
Serena (Life, SSR): Decreases damage taken by 5%. When attacked, players have a chance to regenerate a percentage of their max HP every second for 5 seconds.
There are quite a few Eidolons to choose from in Aura Kingdom 2, most of which have their specific uses and strengths. As a general rule of thumb, however, we recommend only investing resources in Eidolons ranked SR and above since these will be the ones you will be using even at endgame, while R-quality units are on the weaker side.