Game Guides
Awaken: Chaos Era – Beginners Guide for An Efficient Start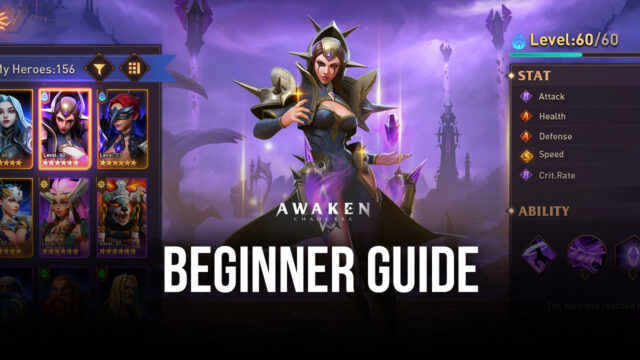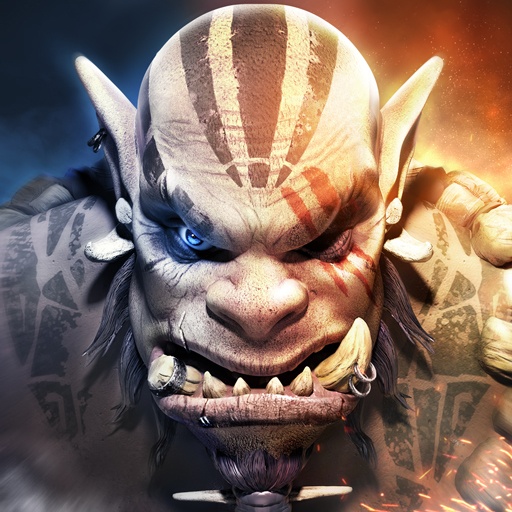 Awaken Chaos Era, the turn-based RPG which is currently in a Soft launch state is speaking a lot for itself with the quality of gameplay it brings with itself, rivaling some of the other popular games in the genre like Epic Seven and RAID: Shadow Legends. Century Games Limited, the publisher of the game is constantly updating the game since its release so players can expect new events and content at a steady pace. For now, the game is currently soft-launched in Canada, the United Kingdom, Australia, and New Zealand. For players outside these regions, an APK can be found for Android users on their official social media pages or players can use BlueStacks Game Center to install and Play Awaken: Chaos Era on their PC.
This will be a guide on how new players coming to Awaken: Chaos Era can expect to progress in the game efficiently along with us explaining some of the basic areas of the game so that you do not get confused. Players are free to make their own choices and we are just advising according to what we experienced throughout our journey in Awaken: Chaos Era. For reference on how and who to reroll for, players can check out our Rerolling Guide for a good head start.
Summoning System
Awaken: Chaos Era is a hero collector/gacha game where players have to summon their favorite characters through summoning for them using their summoning currency called Crystals. Players have the choice of summoning through different summoning currencies available in the game. The most common will be the Advanced Summoning Crystal which takes into account summoning the highest rarity heroes while the Summoning Crystal just has the capability to summon the lower rarity heroes. Players can also summon using the Limited Summon Dust and Element-specific summoning crystals which are available through events and/or quests. The rates for the highest rarity characters called Legendaries are only 1%.
Awaken: Chaos Era is a gacha game but currently has 4 types of banners:
Rookie Summoning Banner
Advanced Summon Banner
Normal Summon Banner
Limited Summon Banner
Players can summon each of these banners using different currencies. Keep in mind the rates of summoning different rarity heroes are the following:
Legendary Heroes (Fire/Wood/Water) – 0.9%

Legendary Heroes (Light/Dark) – 0.1%

Epic Heroes (Fire/Wood/Water) – 9%

Epic Heroes (Light/Dark) – 1%

Elite Heroes (Fire/Wood/Water) – 80.1%

Elite Heroes (Light/Dark) – 8.9%
Understanding The Currencies
Awaken: Chaos Era has many different currencies that it takes into account for doing different tasks in the game. Players should get accustomed to what they are and what they do in-game to make the overall progression faster and more efficient. As a new player, you will be introduced mainly to 3 different currencies which will revolve around the main story of the game:
Energy is the main currency that is used to play the game itself. Majority of the PvE content requires energy to be able to be played and completed. Energy is acquired passively at the rate of 1 energy per 5 minutes. Players can get more Energy by using their Daily free 120 refresh they get for free, by using Meal Coupons which can replenish 50 energy per ticket used, and/or 50 Diamonds to refresh 120 energy instantly. Other ways to obtain energy include completing quests, getting the free 20 energy from the daily pack, and fighting in the Arena, and winning battles.
Diamond is the premium currency that is used for hero summoning and purchasing energy refreshes. Diamonds are obtained via events, endless trials, Arena, developer rewards via mail, and daily/weekly quests. Players can use these resources to summon on the new banners or to refresh energy. Although, we highly recommend spending it on summoning to have a chance to acquire new powerful units because Stamina can be refreshed through Meal Tickets as well plus Diamonds get scarce the more you progress and complete the main story.
Gold is the currency that players will be using almost everywhere and in huge quantities at every stage of the game. This is the currency that will be most abundant and available to players as they progress through the game. Players can use it to level up their units, enhance equipment, enhance skills, and pretty much anywhere related to enhancing your units. Players can obtain Gold via quests, events, and other game modes. We recommend spending Gold wisely and focusing only on a certain team of units that you have in mind instead of mindlessly upgrading every hero.
Understanding the UI
Awaken: Chaos Era has a beautiful UI where almost all of the content and game modes are presented together along with all of the other areas like Unit, Summoning, Altar, etc. Players can toggle between them interchangeably as they are interlinked.
Players can see all the shortcuts of the menus if they click on the "Star" like button at the top right-hand side which will show a drop-down menu with every sub-menu and their icons labeled. Players can progress through the main story by clicking on the "Adventure" option. Let's discuss some of the features of this UI and the menus it has for the ease of new players.
Heroes Tab
The Hero's tab is the menu where players can view their owned units in-game. In this menu, players can view all the heroes they summoned or acquired throughout playing the game and different options to empower them. Players can view and filter out depending on the rarities, elements, and level of their units.
Players can further select their units and enhance them as well. Enhancing consists of:
Leveling Up
Ascension
Promoting
Glyphs
Gear
Ability
Leveling Up consists of raising your unit's level using EXP Jelly. EXP Jelly can be acquired throughout the game as you play and farm different areas of the game. The main source of EXP Jelly is usually from the Adventure mode. Keep in mind while leveling up, it takes less EXP Jelly at the beginning but drastically goes up when the Heroes reach a higher level. Do not spend all your EXP Jelly to max out a single hero but try to make a team formation and level them accordingly. Players can level each hero according to their Star level. For example, heroes which are 2-star can only be leveled up to a maximum of 20.
Promotion is the mechanic where players increase the Level Cap of their heroes and increase their overall base stats by increasing their star level. Promoting Heroes require the heroes to be at the max level of their current Star level and the specific amount of fodder material required. By fodder material, we mean either hero of the same star level or pumpkins of the same star level. For example, if players want to promote their Hydressia from 2-Stars to 3-Star they will need her to be at Level 20 along with 2 of 2-Star Pumpkins or 2 of 2-Star heroes. The fodder heroes just need to match the star level and do not need to be levelled up. Hence, it's a grindy feature but it boosts the overall stats of your heroes.
Ascension is the process using which your heroes can get increased base stats as well as enhanced passive traits at some certain levels of the Ascension. The only thing is this will take a lot of time as Ascension requires duplicates of the same hero to be used and once used, that duplicate will be permanently gone and cannot be recovered. Ascending the low rarity units like Elites and Epics is still easier than ascending the higher rarity one's like Legendaries.
Glyphs are like the runes in many other similar gacha games of the same genre. Players can farm different glyphs which come in different rarities and further when they have enough of them, they can Activate them to give your heroes bonus stats. Glyphs have different levels with Level 1 being the lowest and Level 5 being the highest. Each level takes a different rarity of Glyph to activate them and further needs Gold to level them up. The difference between a Level 1 Glyph hero and a Level 5 glyph hero is very massive as they give so many free stats, hence, it's recommended that players use their energy to farm glyphs early-mid game for their units in the adventure mode to make them stronger.
Gear is the equipment system we see in similar turn-based gacha games. Each hero has 6 slots for their gear to be embedded – Weapon, Head, Chest, Feet, Hands, and Neck. Players can farm different rarity gear from the gear dungeons in the Arcane dungeon or from the story mode in Adventure. Every piece of gear can have different substats and main stat depending on their rarity and their area. Gear comes in different sets and equipping gear of the same set gives the hero a bonus stat advantage.
The abilities of the heroes can be upgraded and enhanced by using the different elemental currencies called Crystals and Obsidians. Players can find and farm them in the No Man's Land dungeon. They come in different elements and are farmable which is good for players as they can easily max out the abilities of their favorite characters.
Quests
Quests are divided into 3 different types of quests – Daily, Weekly, and Achievements. Daily quests are those quests that reset on a daily basis and can be completed infinitely every day. They are a good source of rewards. The quests are easy to complete and can be done in under a span of 10 minutes.
The quests and rewards associated with them are:
Summon 1 time.

Clear No Man's Land 3 times.

Promote 1 Hero.

Clear Adventure Stage 5 times.

Upgrade a Hero 10 times.

Enhance Gear 1 time.

Buy from the Market 1 time.

Challenge Armored Incursion 1 time.

Clear Arcane Dominator 5 times.

Battle in the Arena 3 times.
Rewards – 8000 EXP Jelly, 20 Energy and 2000 EXP Jelly, 5000 Gold, Advanced Gear Charm x 3 and 1000 Gold, 3-Star Pumpkin x 1 and 2000 EXP Jelly, and Diamonds x 50 + 1000 Gold.
Weekly Quests are those quests that reset on a weekly basis and can be completed infinitely every week. They are also a good source of rewards.
The quests and rewards associated with them are:
Complete Daily quests 5 times.

Obtain 2 items of Legendary Gear

Defeat 50 boss monsters.

Clear Endless Trial 1 time

Ascend a hero 1 time.

Complete Advanced Summon 5 times.

Purchase from the Gold Shop 5 times.
Rewards – 12000 Gold, Advanced Summoning Crystal x 1 + 4000 EXP Jelly, Diamond x 100 + 2000 Gold, 3-Star Pumpkin x 3, Special Gear Charm x 1, Meal Coupon x 1 + 2000 Gold.
The Achievements are over 500 and can be completed progressively as you progress throughout the game in your journey to prevent darkness from rising. Players can get hefty rewards just by completing these achievements and increasing their Achievement level which will give them a bonus chest to open. These chests include lucrative rewards like Advanced Summoning Crystals, EXP Jelly's, and Gold in abundance.
Awaken: Chaos Era Redeem Codes
Redemption codes are amazing to promote your game and give players an incentive to download and install for free rewards. Additionally, they help new players a lot as they are scarce on resources.
Awaken: Chaos Era currently has 9 active redemption codes which players can use to get extra resources like Advanced Summoning Crystals, Jelly, Meal Coupons, and Free Elite Heroes. Players can avail of the redemption codes by going to Setting -> Account -> Redemption Code -> Type the code and click on Confirm. Players can get the rewards for the codes in their in-game mailbox.
The Active codes are as follows:
No Level Requirement:
Hello100 – Normal Summoning Crystal x 100

FOODY – 3-stars foody x 1

Swordout – 4-star Raider Blade x 1 Special Weapon Charm x 3 Advanced Weapon Charm

ACEEXP – 1-Hour Double EXP
Account Level 5 Required:
Whosyourdaddy – Zachary x 1

Ineedadoctor – Abbott x 1
Account Level 5 Required
:
ACEDC – Advanced Summoning Crystal x 3

ACEFB – Advanced Summoning Crystal x 3

ACE777 – Gold x 10000 Diamond x 100 EXP Jelly x 100000
Awaken Chaos Era is a great turn-based gacha game that fills the right holes taking the right things from different games. We expect great events and updates in the future and are excited to share them with our lovely community on BlueStacks. We recommend playing Awaken: Chaos Era on a PC using BlueStacks with a keyboard and mouse for the best performance.