Game Guides
How to Install and Play Civilization: Reign of Power on PC with BlueStacks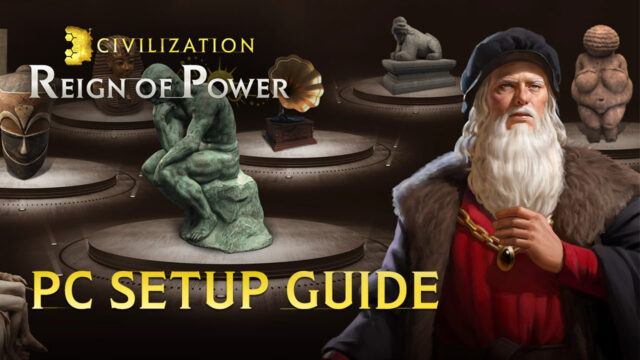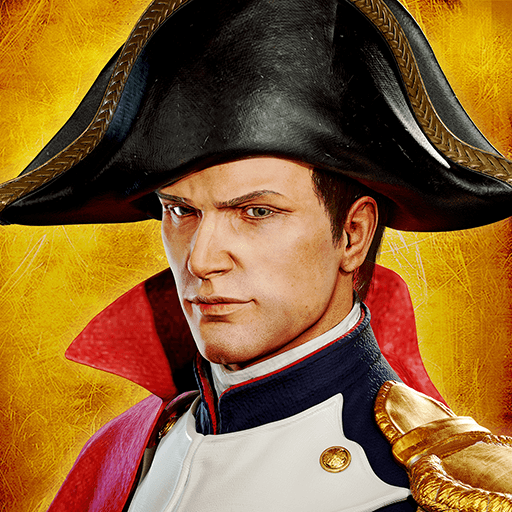 Civilization: Reign of Power is a brand-new MMO SLG (Massively Multiplayer Online Strategy Loving Game) that features different civilizations and each player can lead their own civilization to victory by commanding troops, developing buildings, armies, and sparring with enemies. No MMOSLG is complete without being able to communicate with other allies and Civilization: Reign of Power does not lack in this department. The civilizations of the game are based on Sid Miers's Civilization 5 concept where players will be tasked to lead their people according to their own choice of – Domination, Culture, or Science. Currently boasting over 14 different civilizations, each of them has a popular leader and commander from the depths of history that players can role-play. Civilization: Reign of Power is available to be downloaded and installed as a free-to-play game on both the Google Play Store and the iOS App Store.
Civilization: Reign of Power has multiple features and game modes that induce strategy and value tact over pay-to-win mechanics. Players can command armies of 14 different civilizations at the tips of their fingers. For starters, be sure that each player can only select 1 civilization and their commander to lead their kingdom. Each civilization has its own pros and cons. For example, the buffs provided to the player such as Increased Cavalry attack or Increased Cavalry defense comes from Japanese and Indian civilizations, respectively. Hence, each civilization is different in its own ways and has its own play style. If you would want to be aggressive, you might choose the Japanese civilization due to its focus on expansion while if you're defensive, you might want to choose the Indian civilization due to its focus on research and protection.
Apart from building some of the most advanced and fierce civilizations in the world, players can also engage to conquer the 13 wonders of the world and raise their flag at the top. Consisting of multiple servers, starting a new game as a new player is never too risky as you might think that you will be crushed by older players with much higher player power. Adding new servers almost on a weekly basis, the developers at NEXON Company have stated that they value skill and time over P2W mechanics and that's their vision for taking Civilization: Reign of Power forward. Currently in a soft launch state for 3 Asian countries – Indonesia, Philippines, and Thailand, the game has seen positive reviews. As per many other similar MMOSLGs, players are required to bank on innovation and keep expanding their civilization over different eras in order to gain an advantage over their rivals. Each civilization is led by a historical figure which played important in the development of that particular civilization. Players can experience history unfold right in front of them and they will also have the power to rewrite it in order for a more glorious future for their kingdom.
Great Works is another new system introduced with Civilization: Reign of Power where players are able to create works of great knowledge and art that will last for centuries and prove crucial to re-write your history. Players can craft 120 such Great Works in a unique system. This can also be compared to the likes of Museums of modern society. Some of these great works can also be interactive such as puzzling mini-games or photographs that can play music from inside. Players can further take upon an approach based on their own wish such as:
Domination Victory: Conquer the 13 World Wonders.
Science Victory: Develop your civilization by building a space station and conducting launches.
Culture Victory: Museum Great Work Production and Natural Wonder Occupation
Gaining trust and forming alliances with other civilizations for trade and prosperity is also another important role that every player must look forward to doing in order to expand. Choose your allies carefully and enter into an alliance with them. All the diplomatic handlings and command will be in your control such as declaring wars, entrusting commanders to cavalries, negotiating treaties, demanding surrender, agreeing to truces, and entering into an alliance. Lead your civilization to become the apex victor and emerge as the ruler of the world.
For more information, players can visit the official website for Civilization: Reign of Power. However, we are here to tell you how you can enjoy Civilization: Reign of Power even more on a bigger screen with your keyboard and mouse via BlueStacks!
How to Install and Play Civilization: Reign of Power on your PC with BlueStacks
On the BlueStacks website, search "Civilization: Reign of Power" and click on the relevant result.
Click on the "Play Civilization: Reign of Power on PC" link on the top left.
Download and Install BlueStacks on your PC.
Click on the "Civilization: Reign of Power" icon at the bottom of the app player.
Complete the Google Sign-in to install the game.
Click the "Civilization: Reign of Power" icon on the home screen to start playing.