Game Guides
Cookie Run: Kingdom on PC – How to Use BlueStacks' Tools to Build your Cookie Empire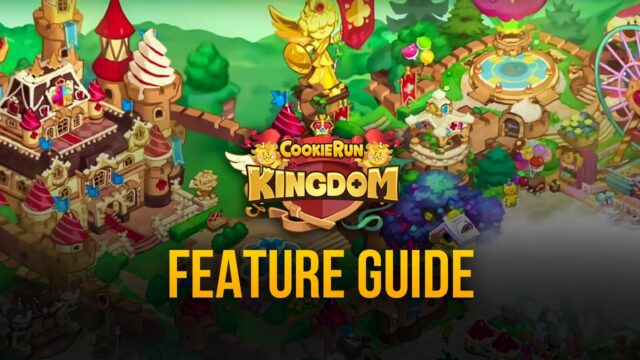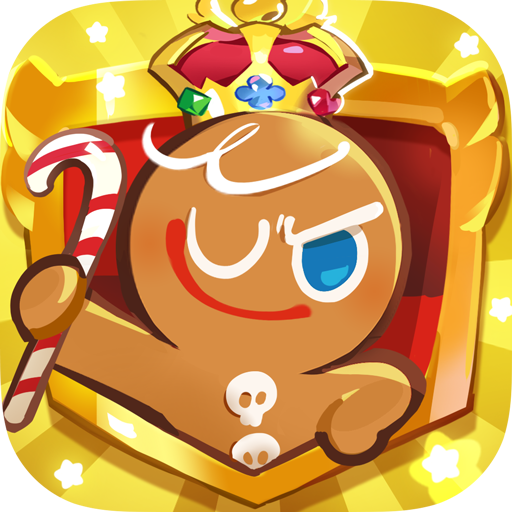 So you installed Cookie Run:Kingdom on PC with BlueStacks and are now looking to use our Android emulator's tools to their full extent? Well, dear reader, you've come to the right place. In this article, we're going to talk about all the features that BlueStacks offers when it comes to playing this awesome new gacha RPG.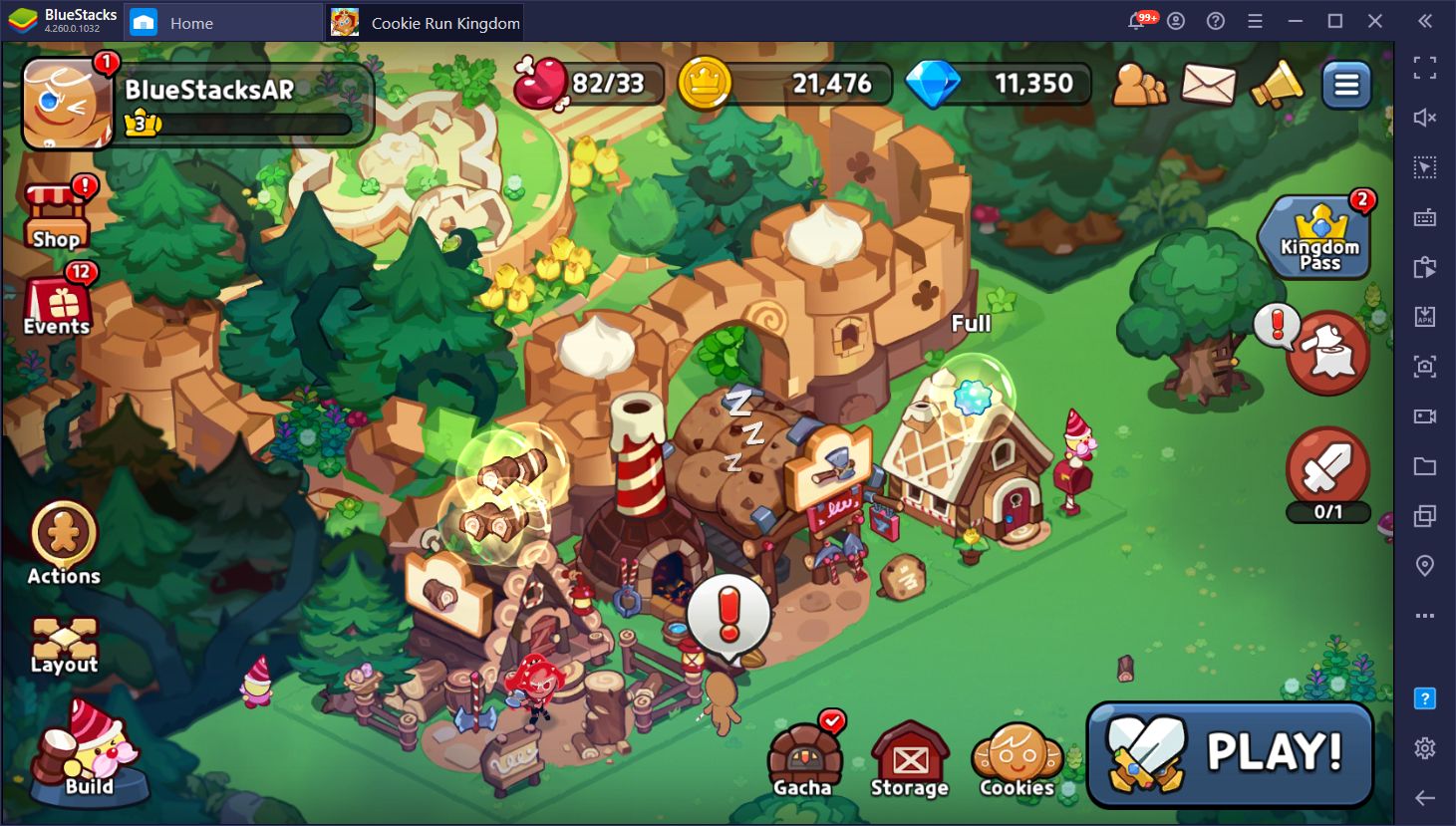 While the fact that you're playing on your computer with a large monitor and much better performance than on your phone might be enough for some players, there's no reason to stop there. Let's get started!
Enjoy Streamlined Menu and Combat Controls
Aside from playing on a large screen, one of the inherent benefits of gaming on your PC is getting access to a mouse and keyboard setup. Instead of relying on virtual controls on a touchscreen, you have physical buttons to press, as well as a mouse to control the cursor.
In some cases, such as in shooter games, this might be enough advantage since all you really need in order to excel in these games is a good mouse. However, the BlueStacks Keymapping Tool goes even further by providing unparalleled customization for your controls.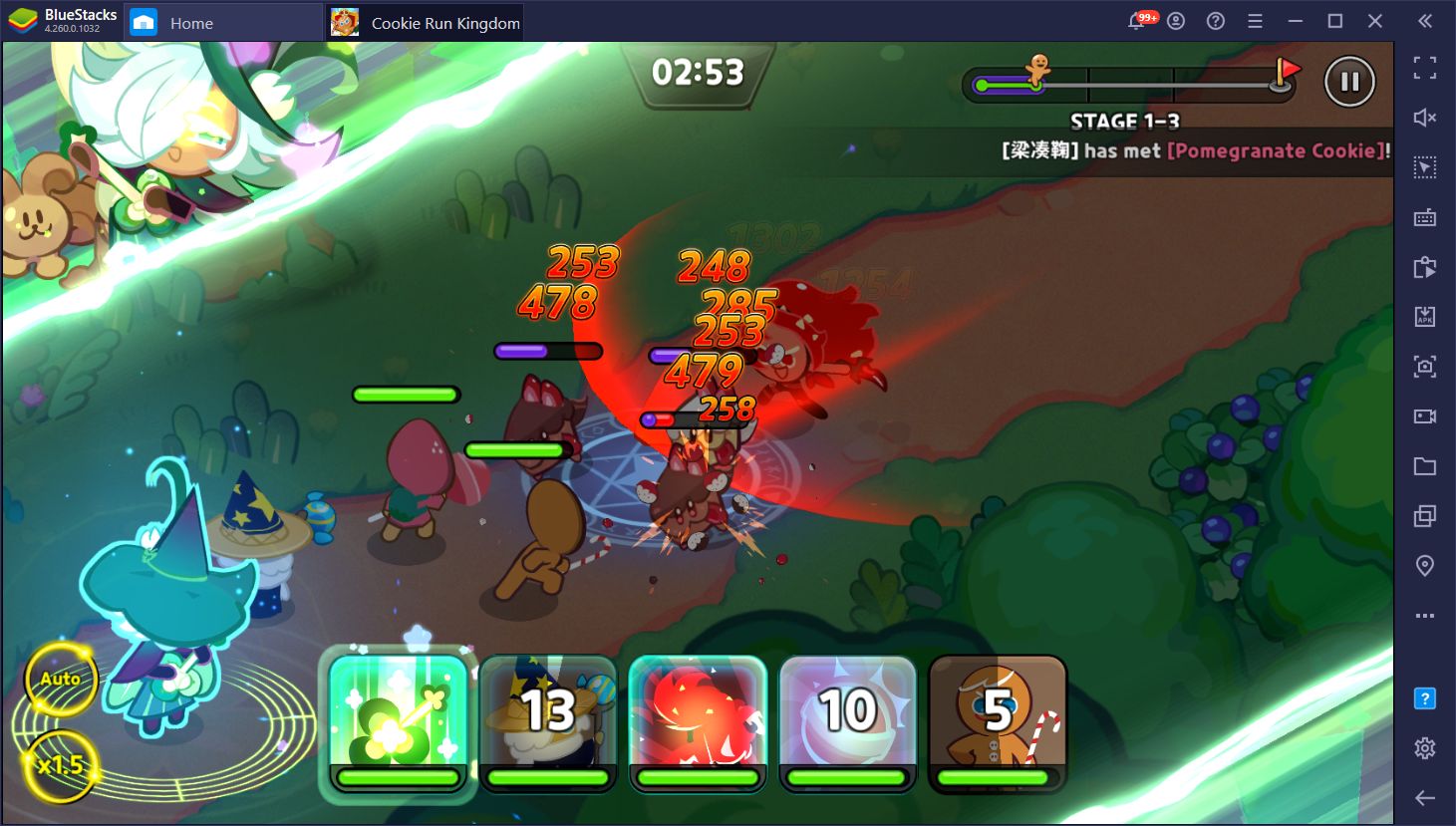 In Cookie Run: Kingdom, you can use the Keymapping Tool to significantly streamline your controls. That is, instead of having to manually click on all the buttons on your screen, you can freely create and customize your own control schemes, and browse all the menus with your keyboard. You can even add shortcuts to your characters' portraits in battle in order to activate their skills with your keyboard as well.
Accessing, Creating, and Modifying Your Control Schemes
To access the Keymapping Tool, simply press Ctrl + Shift + A while in-game. In this screen, you can view your current shortcuts, and even change their bindings or move them around. To add more shortcuts, all you need to do is drag the functions from the panel on the right to the desired location. Afterward, you must click on the function and give it a binding. Once you save and close the tool, you'll be able to activate the new shortcut by pressing the corresponding button.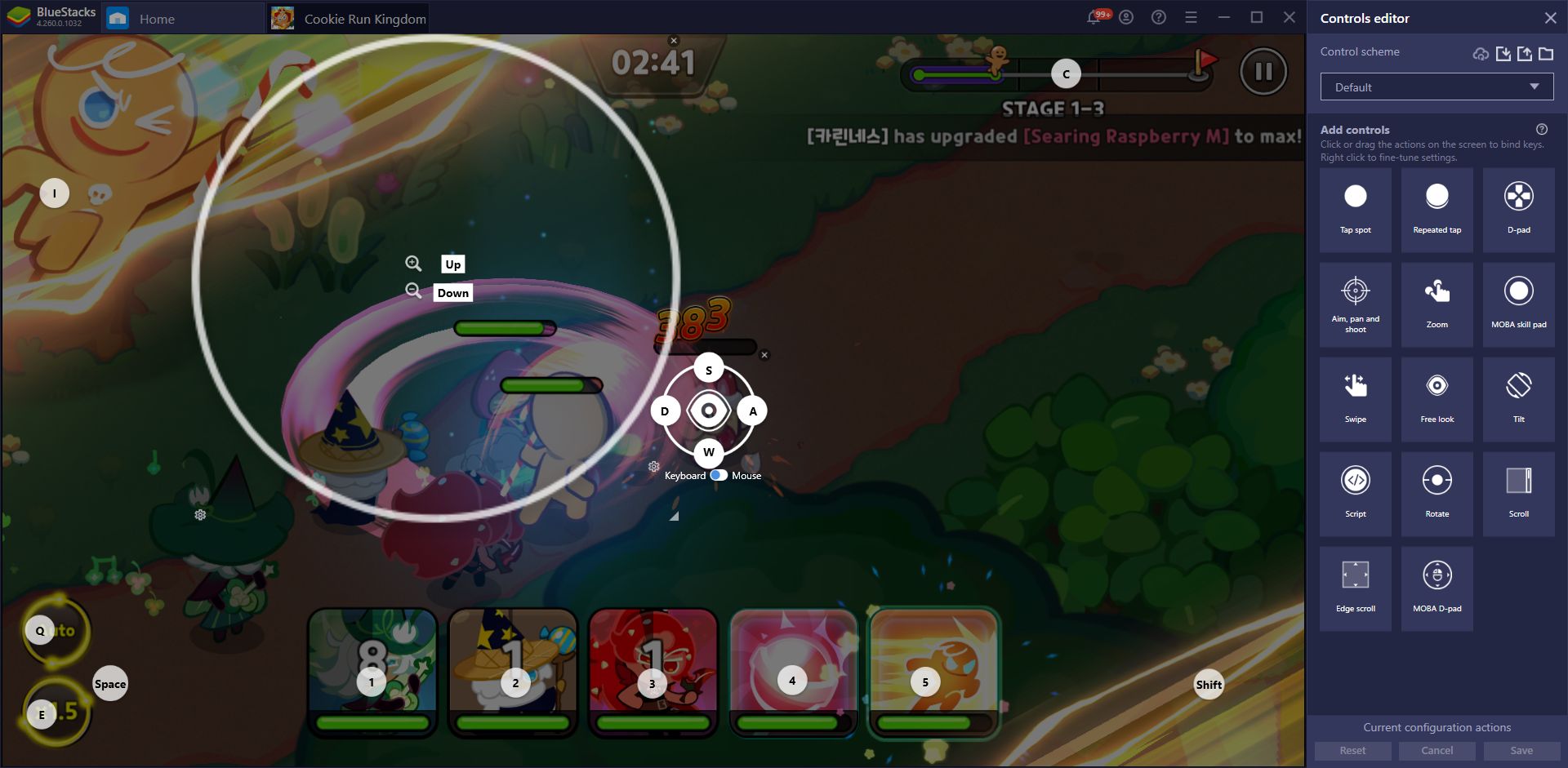 When you open this tool for the first time, you'll probably notice that the team at BlueStacks has already created a control scheme for you. This is in no way permanent, and you can change it however you like. Just remember to click on the "Save" button before closing the tool, or you'll lose all your modifications.
Though it might take a while to get used to these controls, you can consult them at any moment through the Game Guide, by pressing Ctrl + Shift + H. This will bring up a new panel with all the controls and their respective bindings listed. Alternatively, you can press Ctrl + Shift + F6 to overlay the current controls on top of your game screen, in case you want visual aid.
Simplify Rerolling With the Instance Manager
Since Cookie Run: Kingdom is a gacha RPG, one of the first things you'll be doing—at least if you're a veteran gamer—is rerolling to unlock the best characters from the very beginning. There's no really no better time to do it than right now, considering that you can get a bunch of pre-registration rewards from the game's recent launch, which are enough to perform three 10X summonings from the very beginning, allowing you to reroll much faster.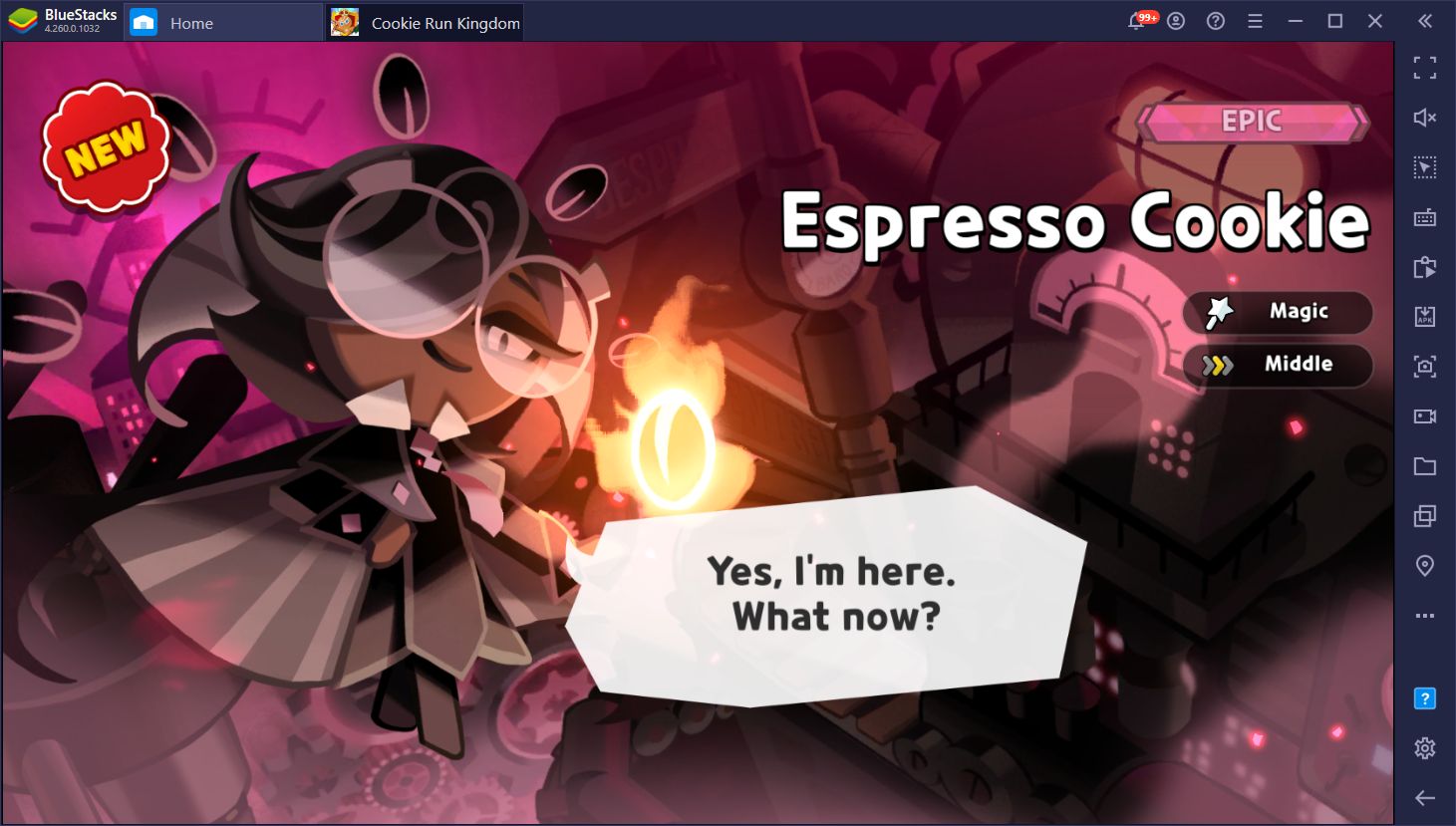 For those who don't know, the process of rerolling consists of starting your game from the beginning, advancing in the story until you can perform your first free summonings, and then restarting your progress if you don't get good characters. Depending on the game, the process could take longer or shorter. However, regardless, of the title, the truth is that you'll probably be doing it dozens of times until you get what you're looking for, since the probability of getting good characters is very low.
However, by playing on BlueStacks, you can significantly expedite this process with the Instance Manager, which allows you to create several instances of BlueStacks and access the same game on multiple accounts simultaneously. In this sense, you will be able to reroll on several accounts at the same time, and recruit the best characters in a fraction of the time that it would take when doing it on your phone.
To access the Instance Manager, simply press Ctrl + Shift + 8, and create as many instances as your PC can handle. Just remember to assign enough resources to each so that they can run the game with no issues. Our gaming rig can handle at least four instances, and you shouldn't have a problem doing the same if your PC fulfills the recommended requirements to run BlueStacks.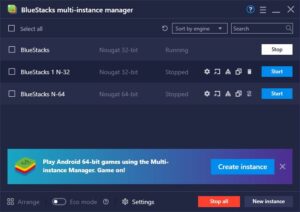 Once you've created all your instances, you simply need to link them to different Google accounts, download Cookie Run: Kingdom on each, and start rerolling faster than ever.
Automate Your Production With Our Macros
Once you've finally recruited a few good cookies to add to your team, you'll still need to properly gear and upgrade them in order to unleash their potential. However, to actually pay for these upgrades, you'll need lots of different materials, some of which are produced within your own town. Unfortunately, these buildings don't produce their goods on their own, and require you constantly order new goods to be manufactured at regular intervals.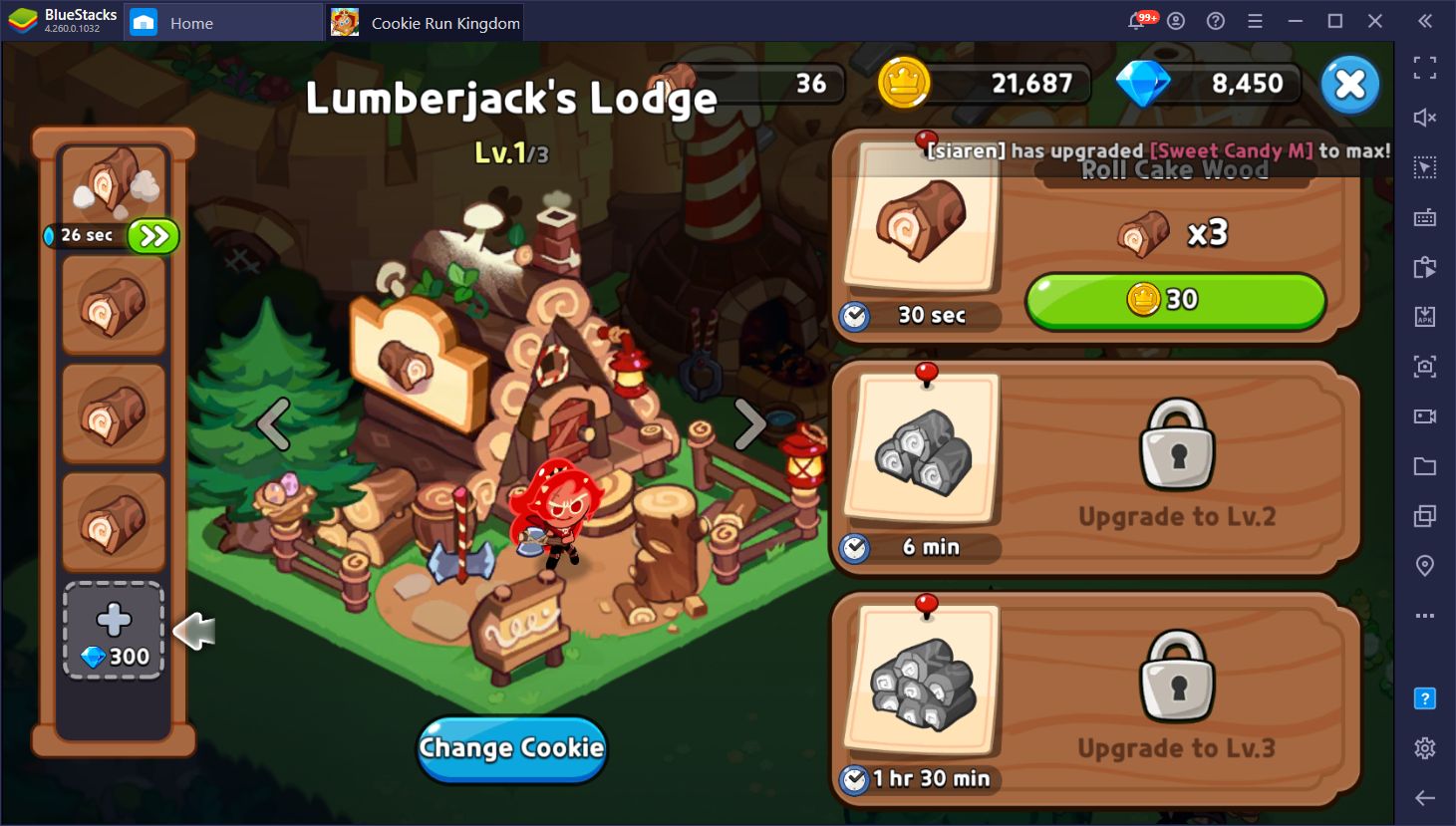 Being on top of your production and constantly issuing new orders can quickly become a hassle, and you'll inevitably lose a lot of production whenever you log off or aren't playing. However, with the Macro Recorder, you can automate the manufacturing process, and establish a constant supply of materials with the press of a button.
In order to use this feature, you need to press Ctrl + Shift + 7 to bring up the recorder, and then click on "Record new macro". With the recorder running, go ahead and produce a few materials in any production building. Wait until the materials are done, and click on the building to pick them up. Once you're done, stop the recorder, give your macro a name and binding, and then use it whenever you want to automatically produce and pick up specific types of goods. As an added bonus, you can also set the macro to loop in order to automate the process across a longer period.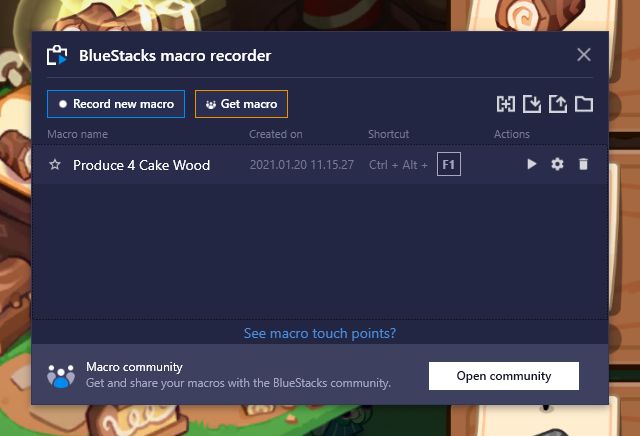 These are just three of the numerous significant things that you can achieve in Cookie Run: Kingdom on PC with BlueStacks. By playing this game on your computer and exploring everything that our Android emulator has to offer, you'll constantly discover new ways to use our tools and to further streamline and improve your experience with not just this one, but with any mobile game, in general.