Game Guides
A Beginner's Guide to Crossfire Legends: Everything You Need to Know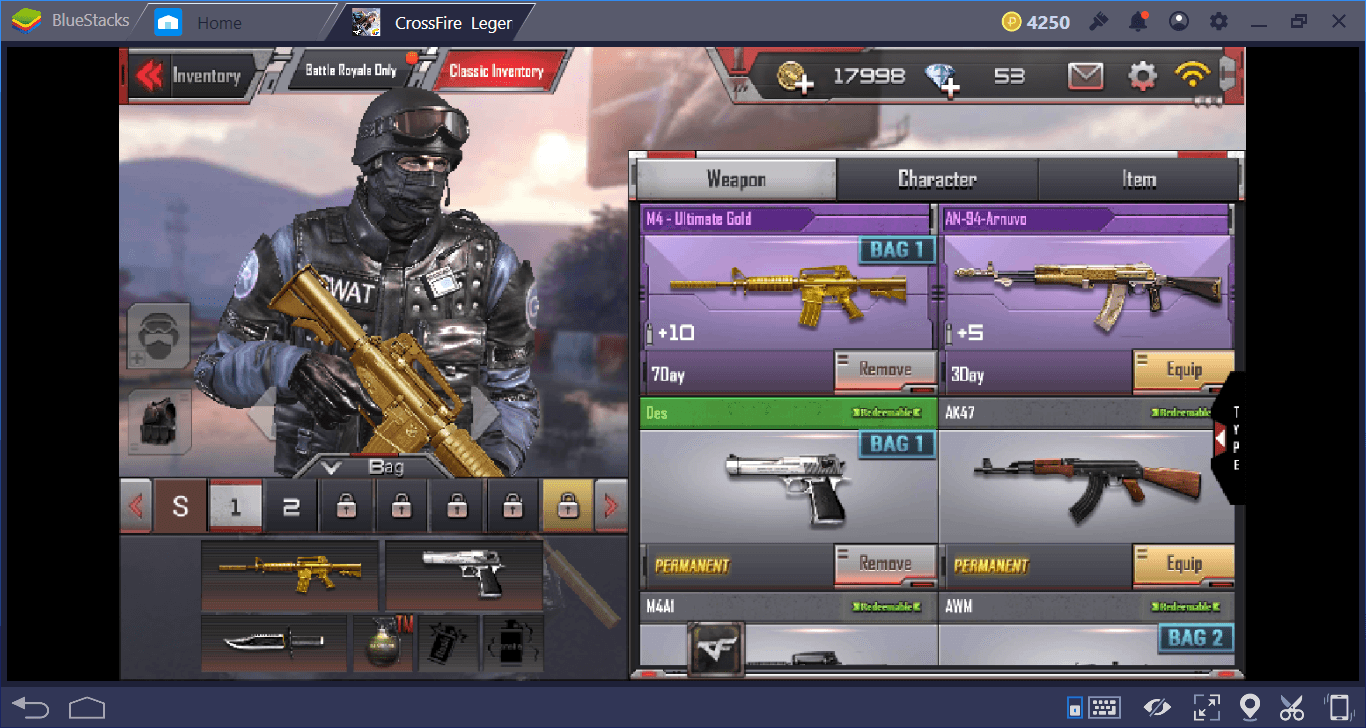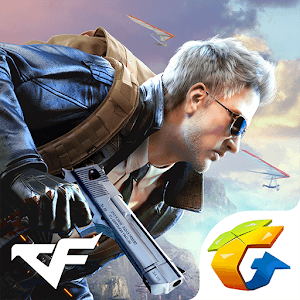 If you've played a competitive FPS on a PC before, Crossfire Legends will be your best option to get the same experience on mobile platforms. If you've never played a competitive FPS before, you can start with Crossfire Legends: It has easy-to-learn game mechanics and a fast gameplay. In any case, if you are new to this game, you can become effective in the battlefield much sooner by reading this guide we have prepared for you. If you're ready, let's start: We have a lot of maps to conquer, and hundreds of frags (*) to get.
(*) Frag is a term used for successful kills in FPS games.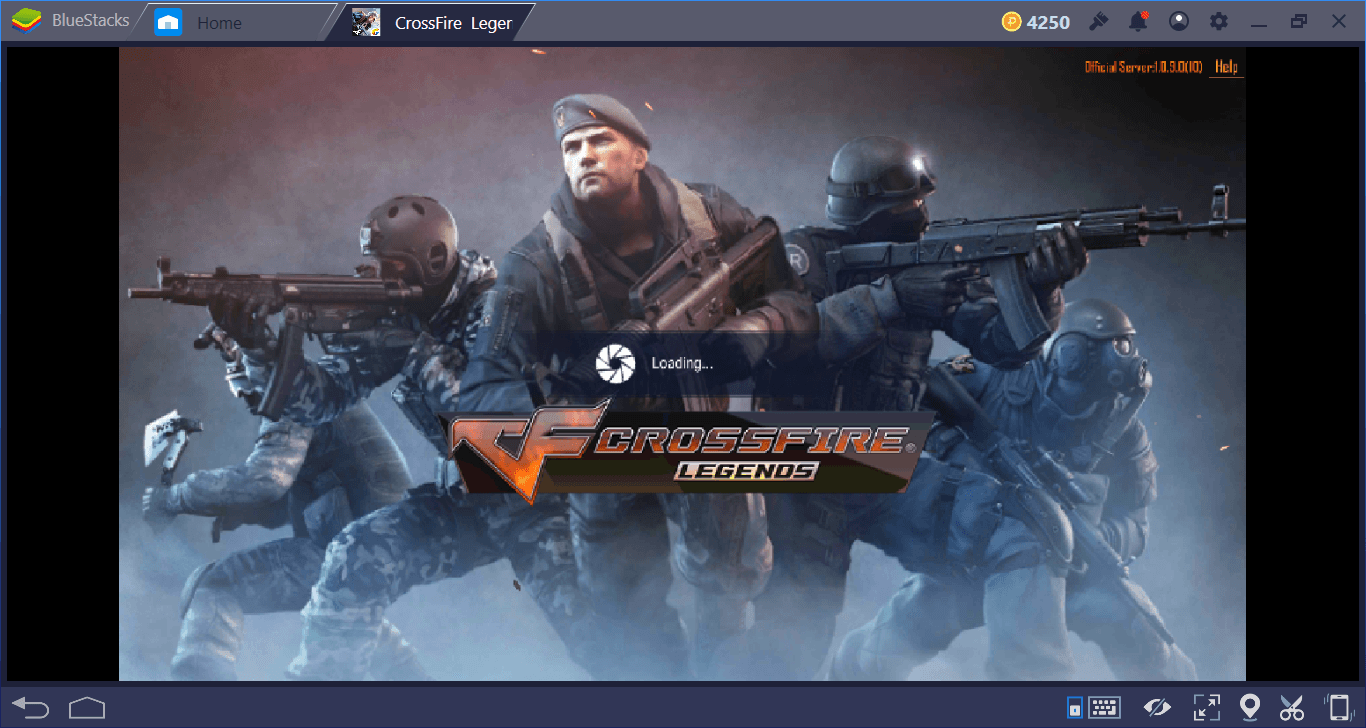 Your Goal In Crossfire Legends
Your goal in Crossfire Legends varies according to the active game mode. There are a total of 3 different game modes available. Sometimes you will fight against other real players, and sometimes against computer-controlled bots. The first time you log in to the game, the following screen will welcome you: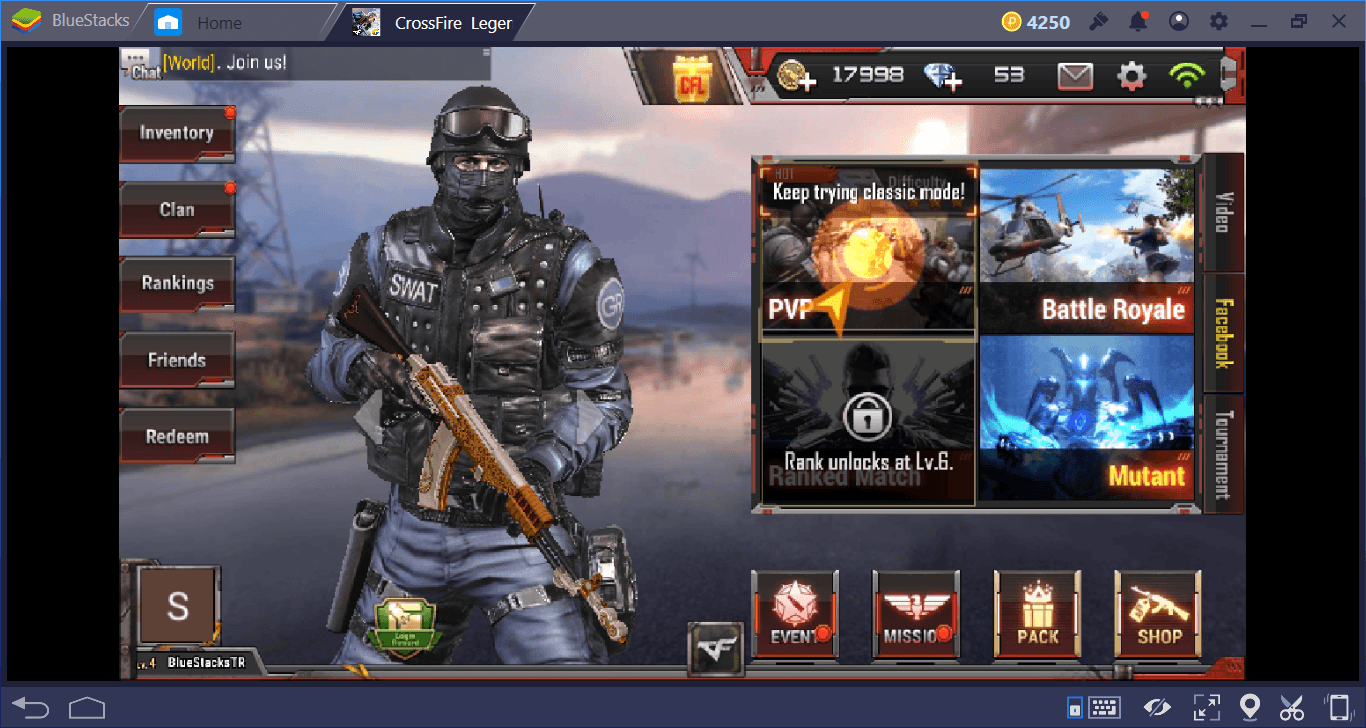 As you can see, there are a total of 3 main game modes:
PVP: This is the main mode in which you fight against other real players. It has some sub-modes like TDM (Team Deathmatch) and Demolition. In the TDM mode, teams of 5 players each fight on a specific map and try to kill each other. The first team to get a certain number of kills wins the match. In demolition mode, one team defends a bomb, and the other team tries to defuse it. In any case, you will be playing with and against other real players in PVP mode and complete different tasks.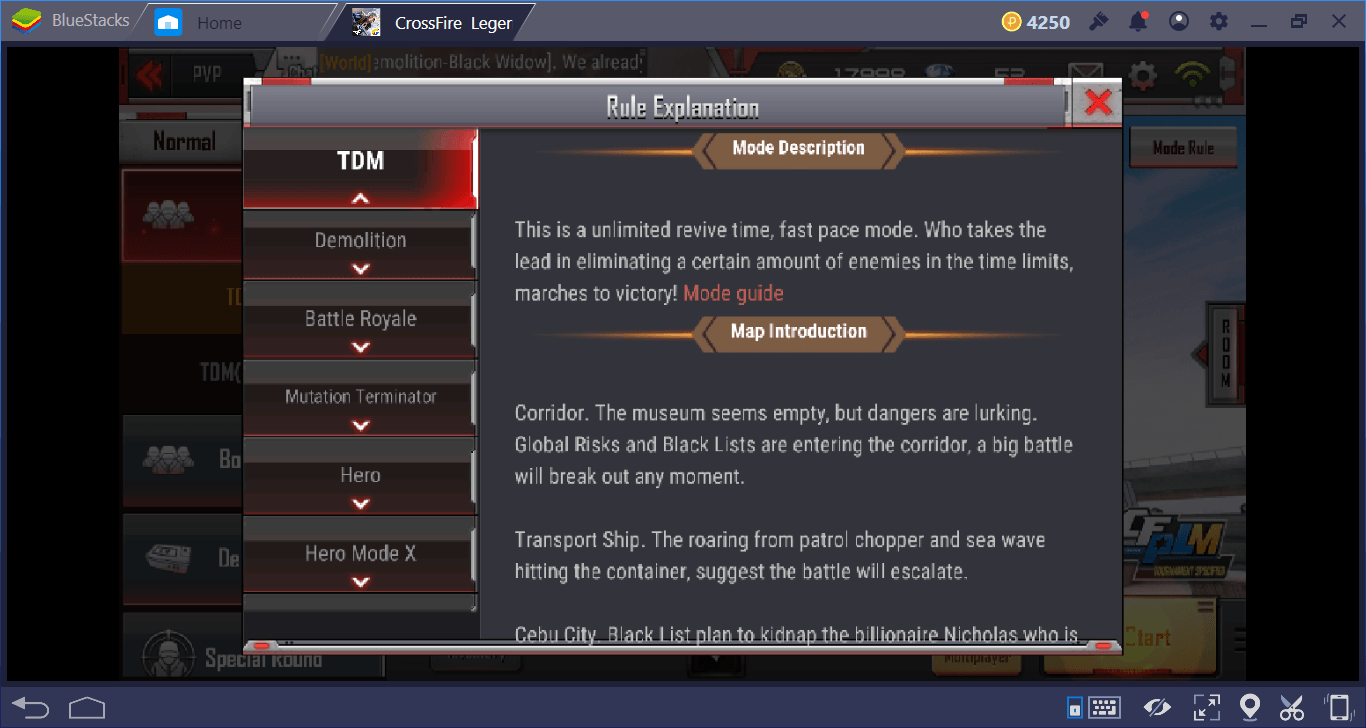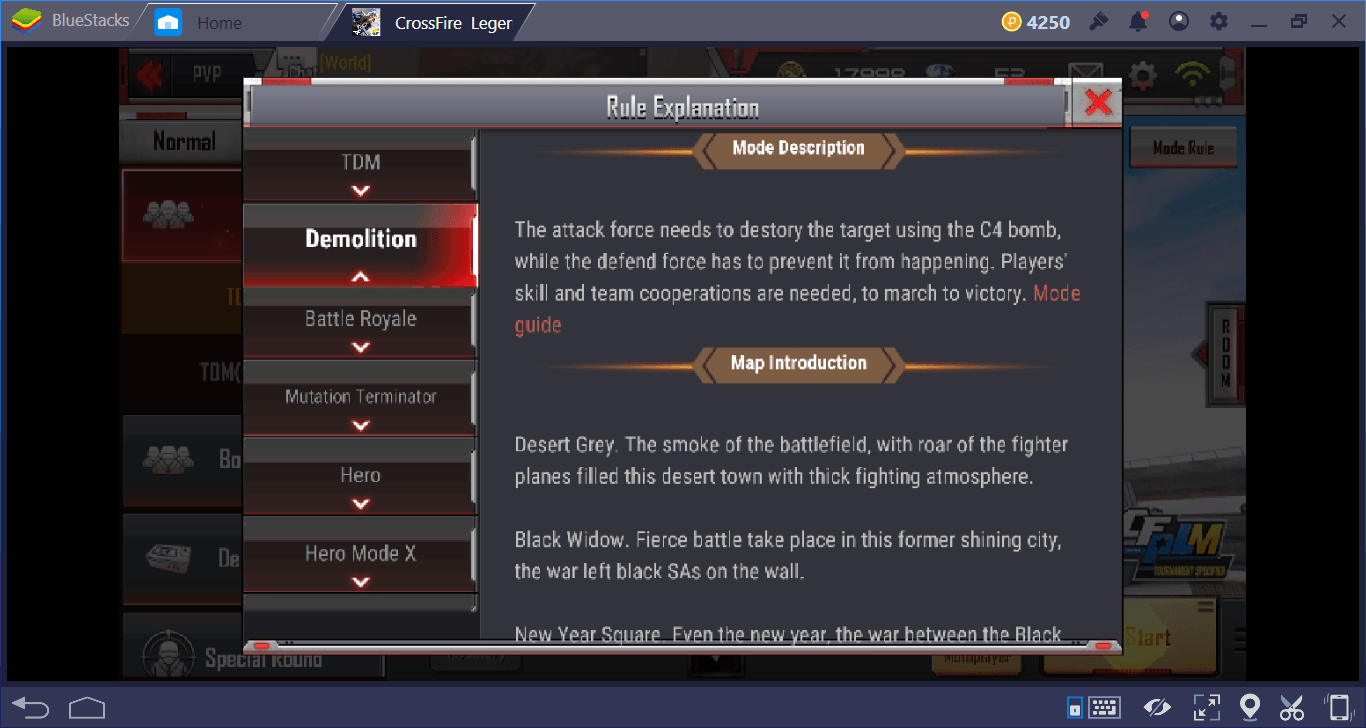 Battle Royale: Battle Royale mode contains two maps (Grassland and Desert) that support 60 or 120 players. You can play solo or with a team. Everything that should be in a Battle Royale game is in this mode: Landing with a parachute, collecting scattered items, and escaping from a constantly shrinking circle … Your goal is to be the last person alive. The Battle Royale mode of Crossfire Legends is very similar to the Free Fire game and surprisingly successful. However, having only two maps may cause you to get bored quickly and competitive FPS mechanics do not fit well with Battle Royale games. Nevertheless, this is a fun mode for those who want to try something new.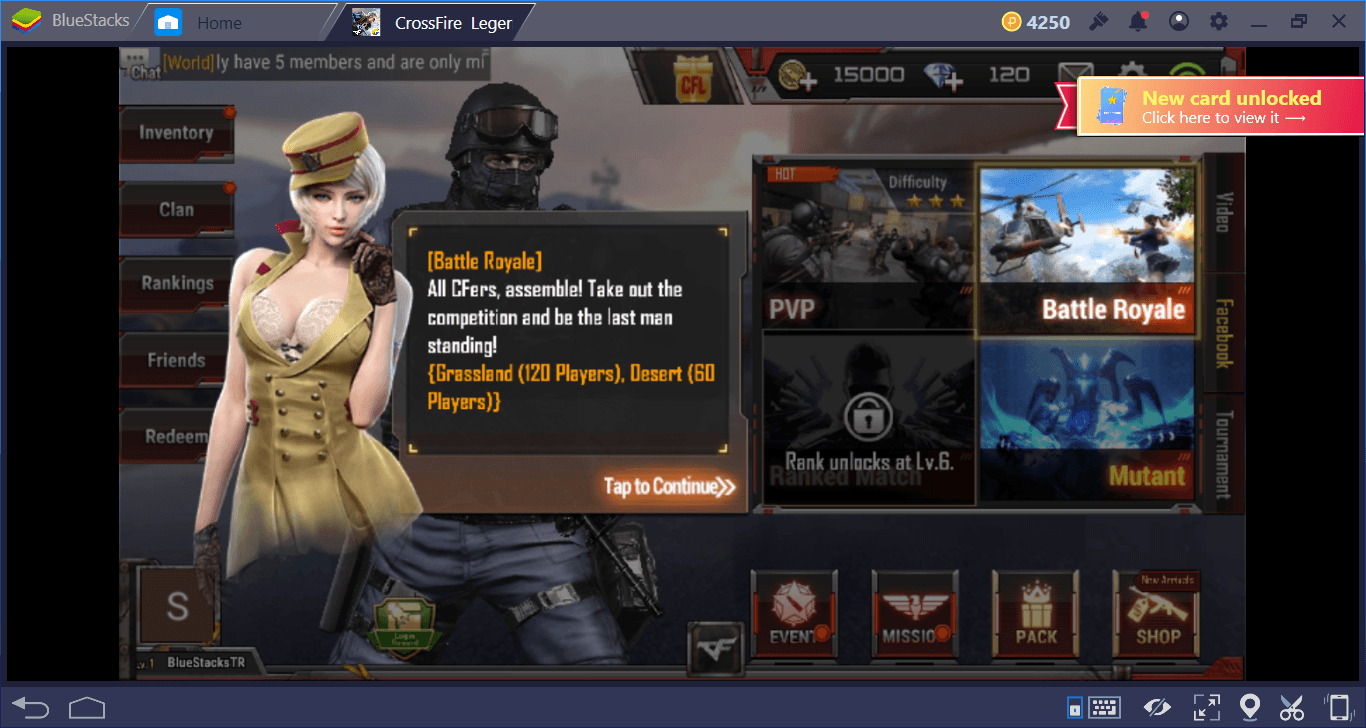 Mutant: Have you ever played Call of Duty: Zombies mode before? What about Left 4 Dead? The mutant mode looks like a combination of these two. With a team of real players, you fight against mutants controlled by the computer. Your goal is to stay alive for as long as possible and kill as many mutants as possible. There are also two sub-modes called "Terminator" and "Showdown".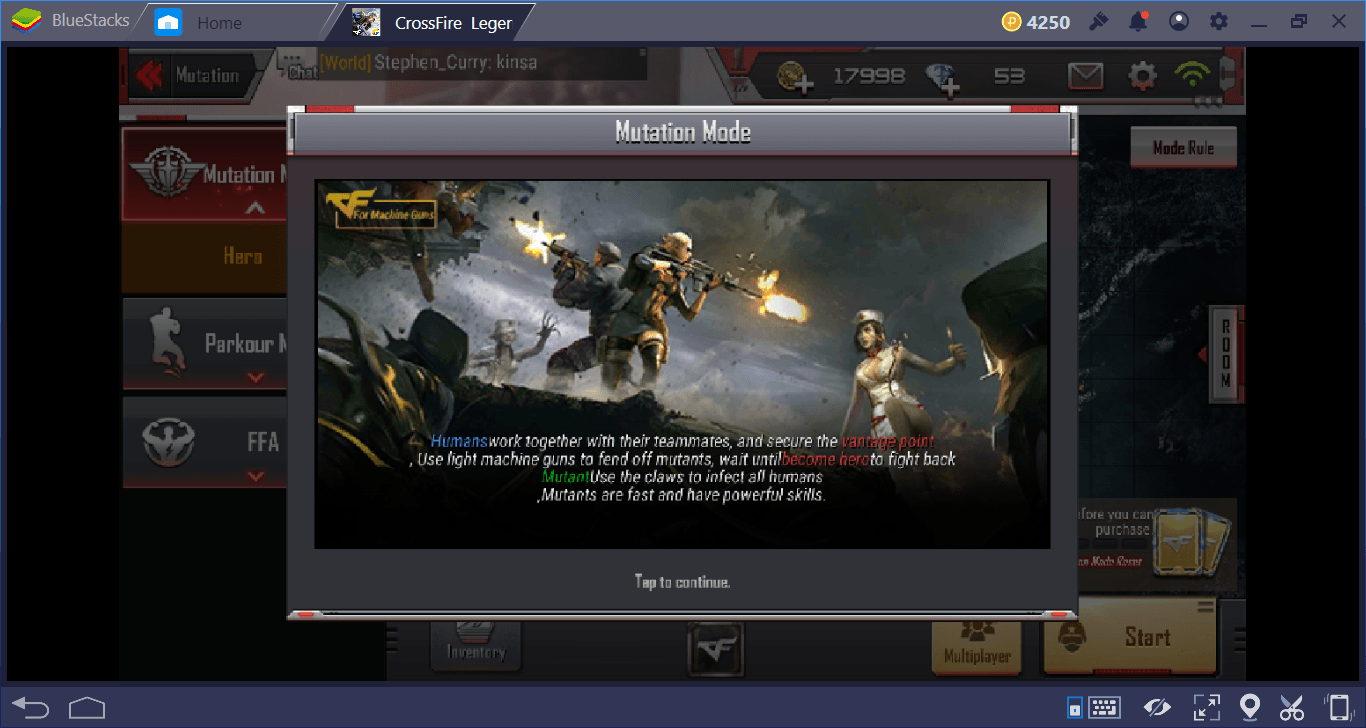 Lastly, let's talk about the ranked matches: When you reach level 6, this feature will unlock and allow you to earn rank points while playing the modes above. So you will be still playing the same modes and your goals are still the same, but this time, the match results will affect your rank on a global scoreboard. In this regard, the first 100 players on this board are entitled to various awards.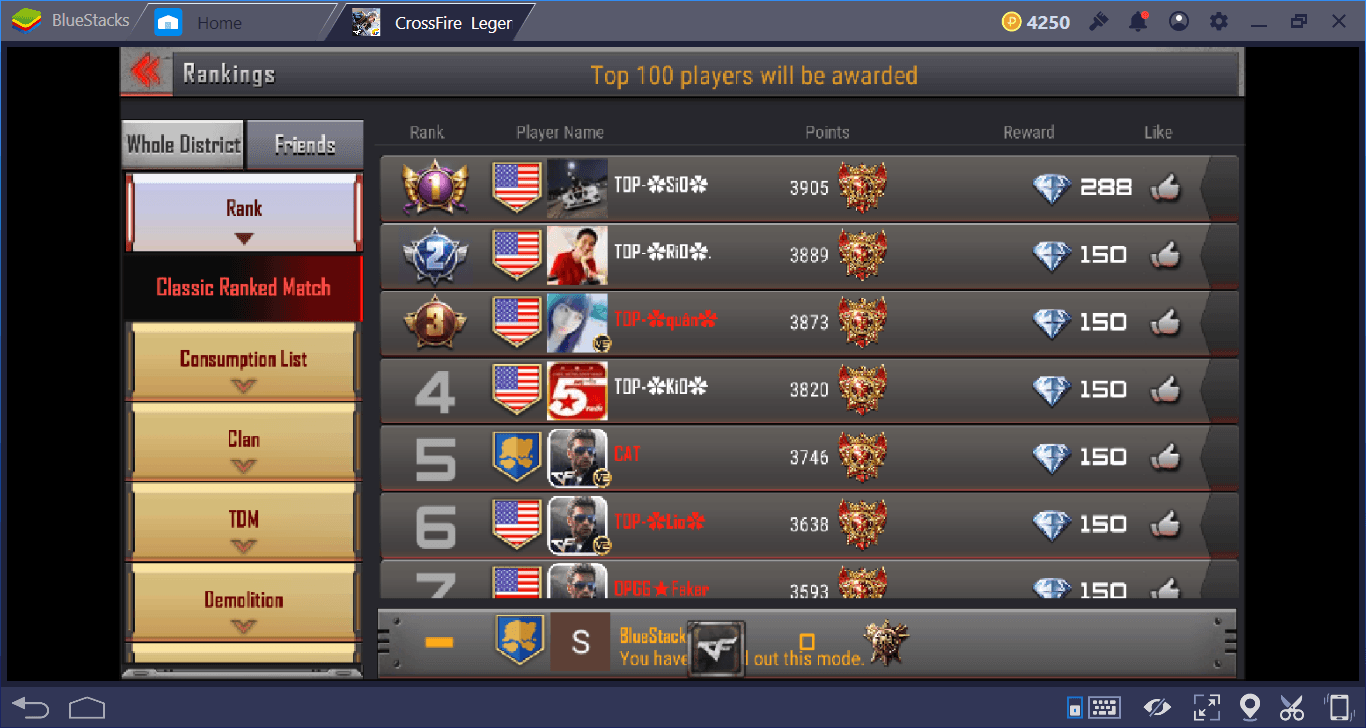 You can find more detailed information about game modes and specific tactics for them in our Maps and Game Modes guide.
Basic Combat Mechanics
If your only experience in FPS games comes from Battle Royale titles like PUBG and Free Fire, Crossfire Legends combat mechanics will seem much simpler and more practical. You are constantly playing from the first person point of view and the combat starts almost immediately because the PvP maps are quite short. The general combat mechanics of all PvP modes are:
Both teams start the match at their own base. The bases are located on opposite sides of the map. The middle of the map is used as a combat area.
Once you die, you can spawn again after 3 seconds.
After spawning, you become "immortal" for 4 seconds. If your opponent is glowing red, it means that he/she recently spawned and your attack will have no effect until this period ends.
You can carry two ranged weapons, a melee weapon, and three throwable items (such as a hand grenade).
Depending on the map you are playing on the use of some types of weapons may be limited. For example, in some maps, only sniper rifles are allowed.
You can use a total of 8 bags, place different weapon sets into each one and switch between them.
Every match you win gives you XP points. You can also win bonus XP points and gold based on your personal achievements in a match.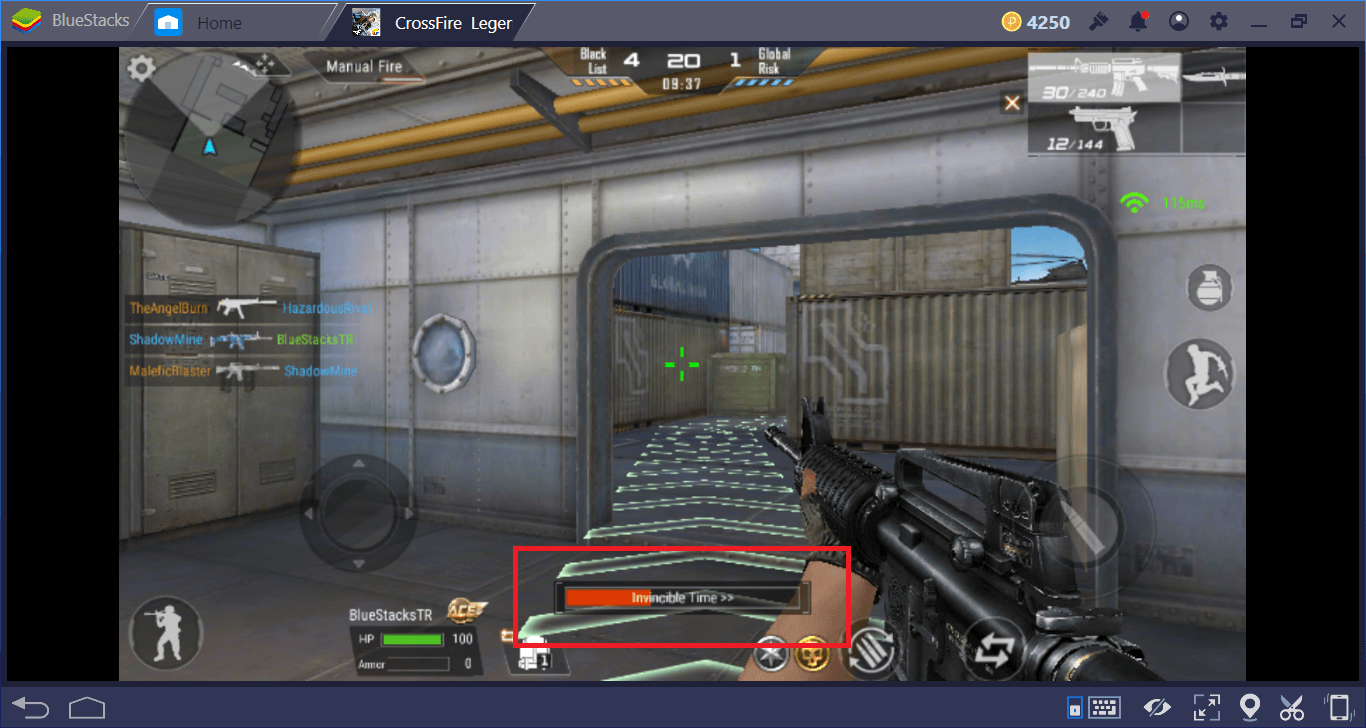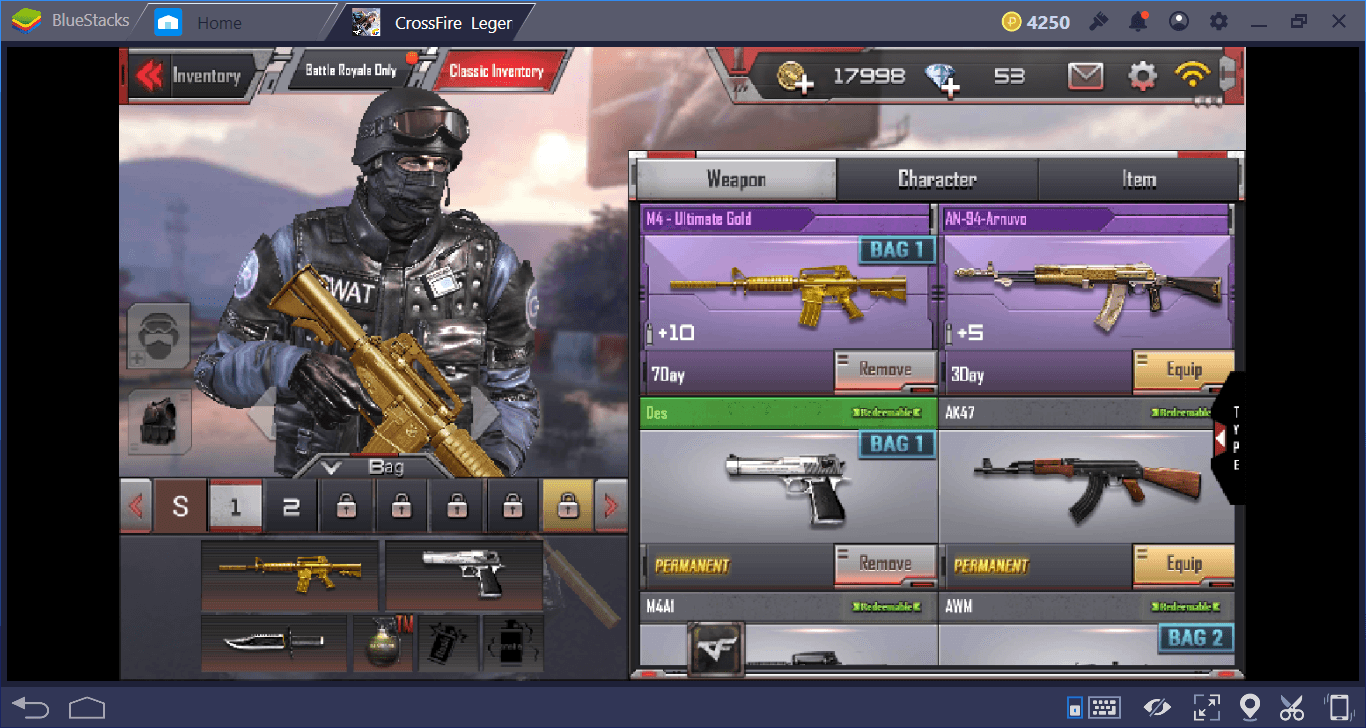 Shooting and Leveling Faster
Since you play using BlueStacks, it's easy to shoot and switch between weapons: You can aim freely using your mouse, shoot with the left mouse button, and open the scope with the right mouse button. The 1, 2 and 3 keys will switch between weapons. Press Space to jump. Do not stand still during combat and move continuously. Because your rivals are playing using mobile devices, it is impossible for them to move and shoot at the same time: They need to stay still in order to take aim. You do not have such a disadvantage: Draw circles around them or jump constantly. As long as you keep moving, your chances of getting shot are extremely low.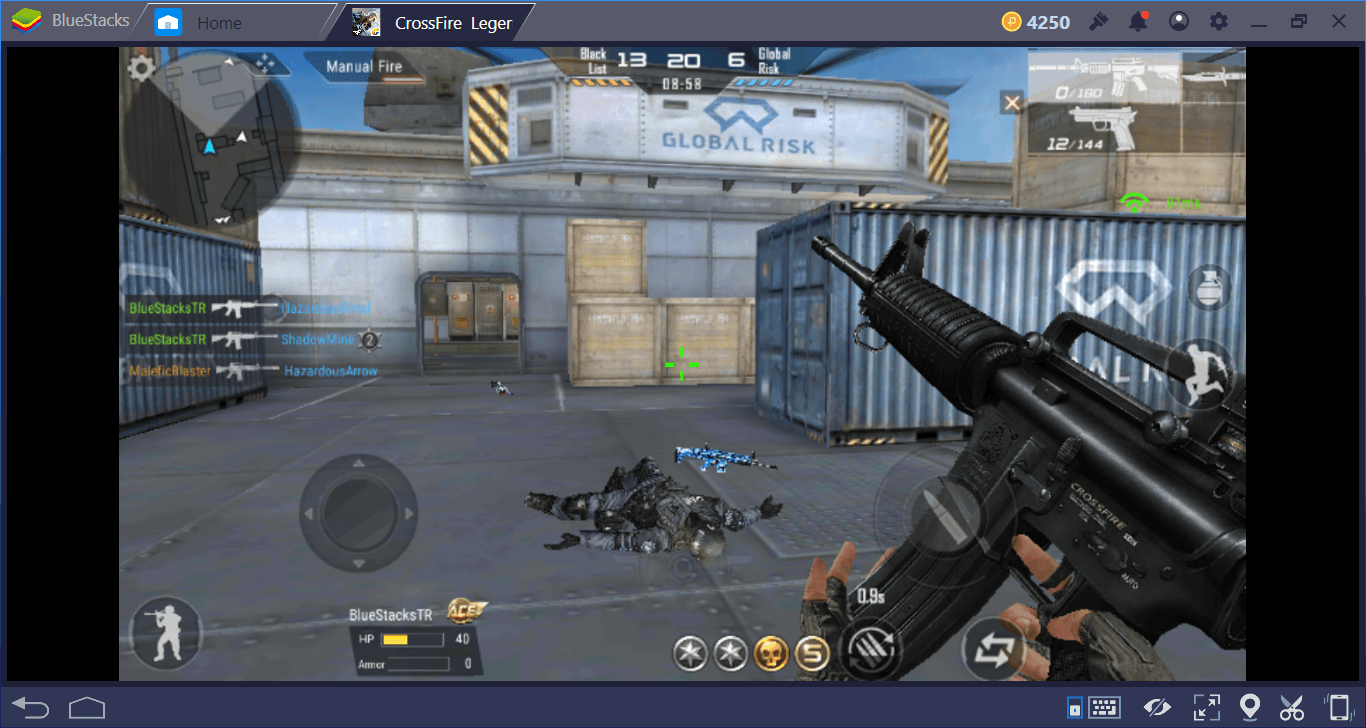 At the bottom of the screen, you can see your personal achievements during a match. For example, the following screenshot shows that we were quite effective in that match and we have completed more than 10 achievements: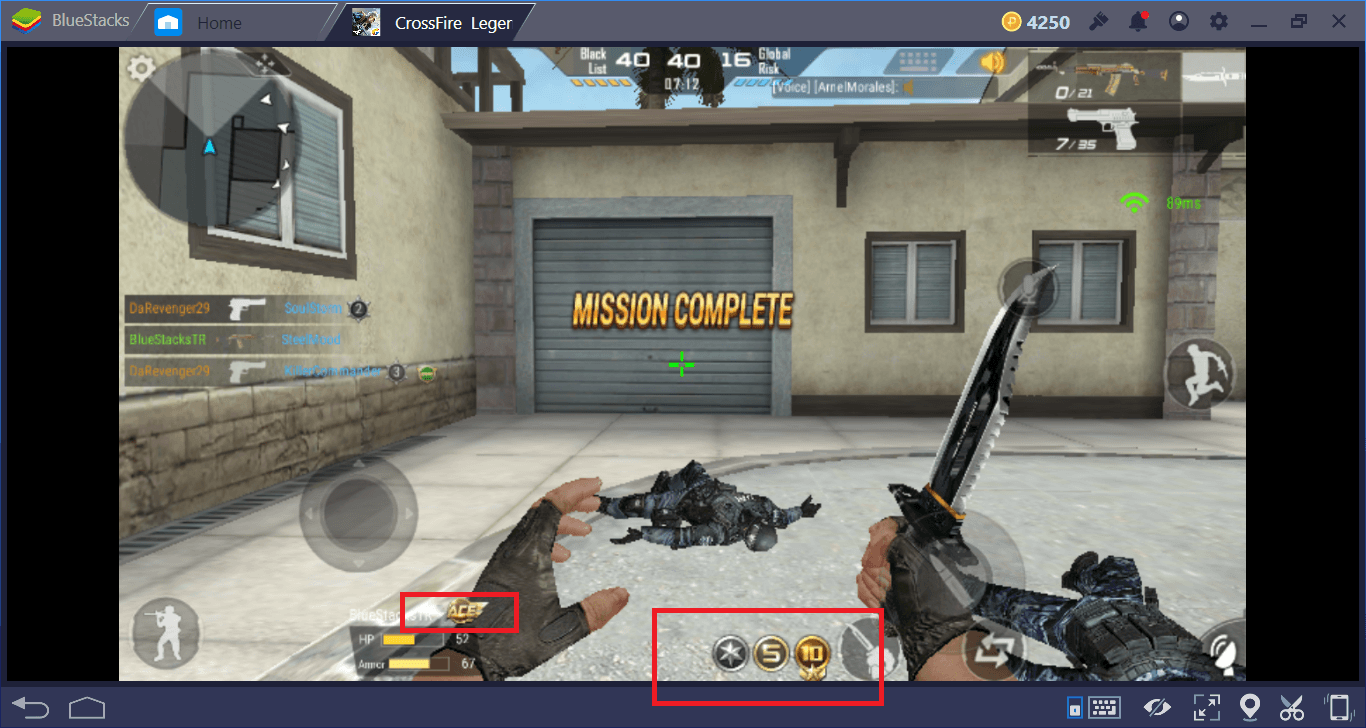 Getting lots of achievements will provide you with bonus XP points, which will allow you to level up faster. For more combat tips, we recommend you read our weapons guide.
You are now ready to begin your Crossfire Legends adventure, but there is much more to learn: If you want to be much more effective on the battlefield, take a look at the other guides we have prepared. Keep in mind that using BlueStacks you can play the game with the mouse and keyboard, which is the biggest advantage you can get!