Game Guides
Crossfire Legends Items and Rankings Guide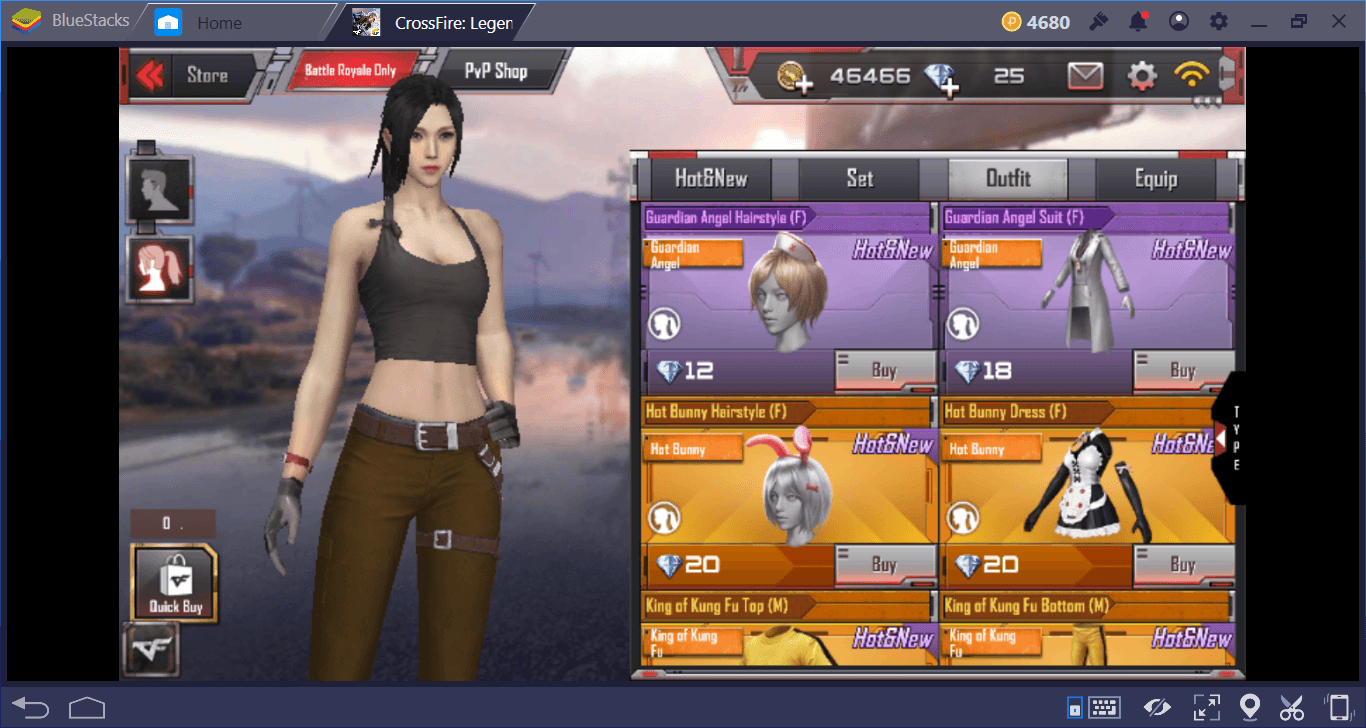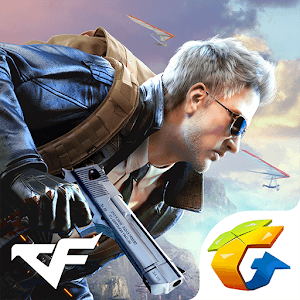 Like many other games that are free to play, Crossfire Legends includes an in-game store. The items sold in this store are quite diverse and all can be purchased for gems or gold, the currencies of the game. The vast majority of store goods are cosmetic: They have no effect on the gameplay. In other words, you cannot move faster by purchasing a skin or increase your damage by purchasing a "special" weapon. However, a small number of items, for example, can lower the damage from hand grenades. Since this store has a large number of items, we decided to make a separate guide for them: Below, you can find everything you need to know about Crossfire Legends items which you can buy with in-game currencies. As a bonus, we also explain the ranking feature: Did you know that by being one of the top 100 players, you can win free gold?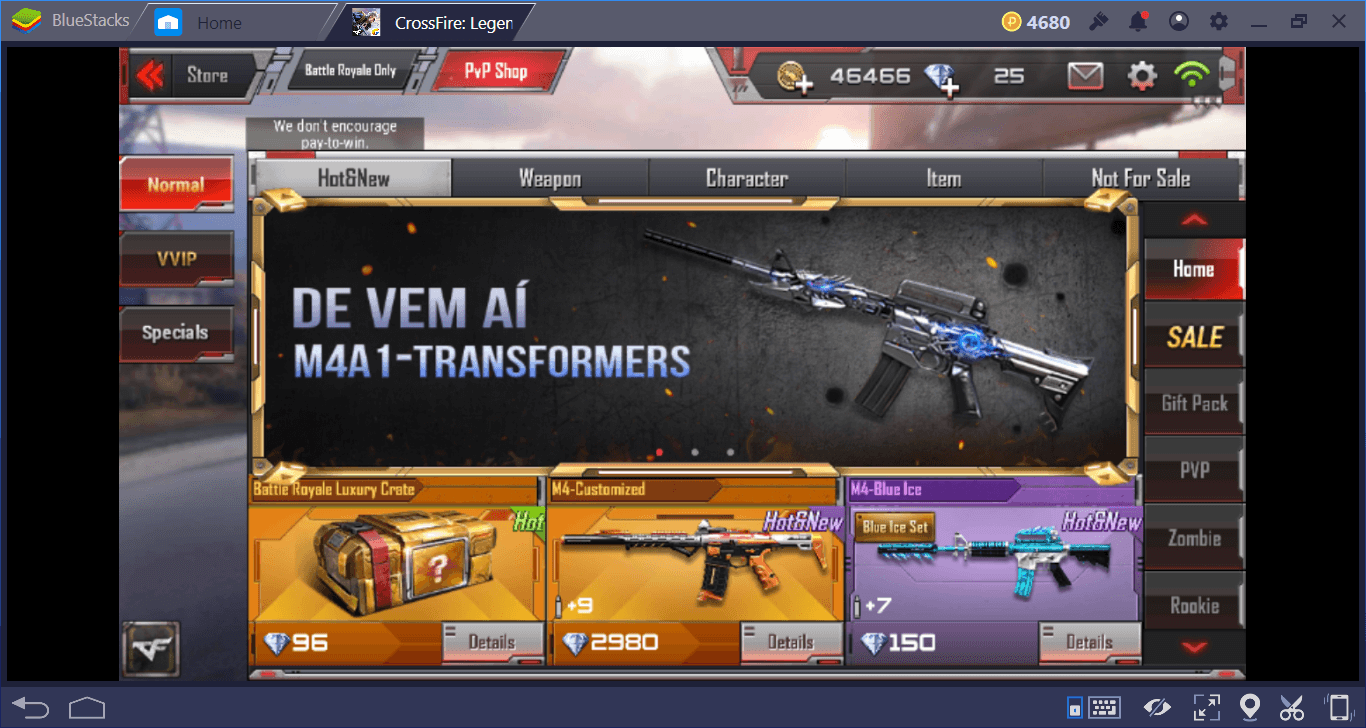 Crossfire Legends In-Game Store
There are two different stores in Crossfire Legends: First one is for the PvP mode. The second one is the Battle Royale store. In both stores, different items are sold and for this reason, we need to examine them separately. The Battle Royale store sells only cosmetics. In other words, nothing you can buy from this store gives you an advantage on the battlefield. Even expensive loot crates contain costumes only.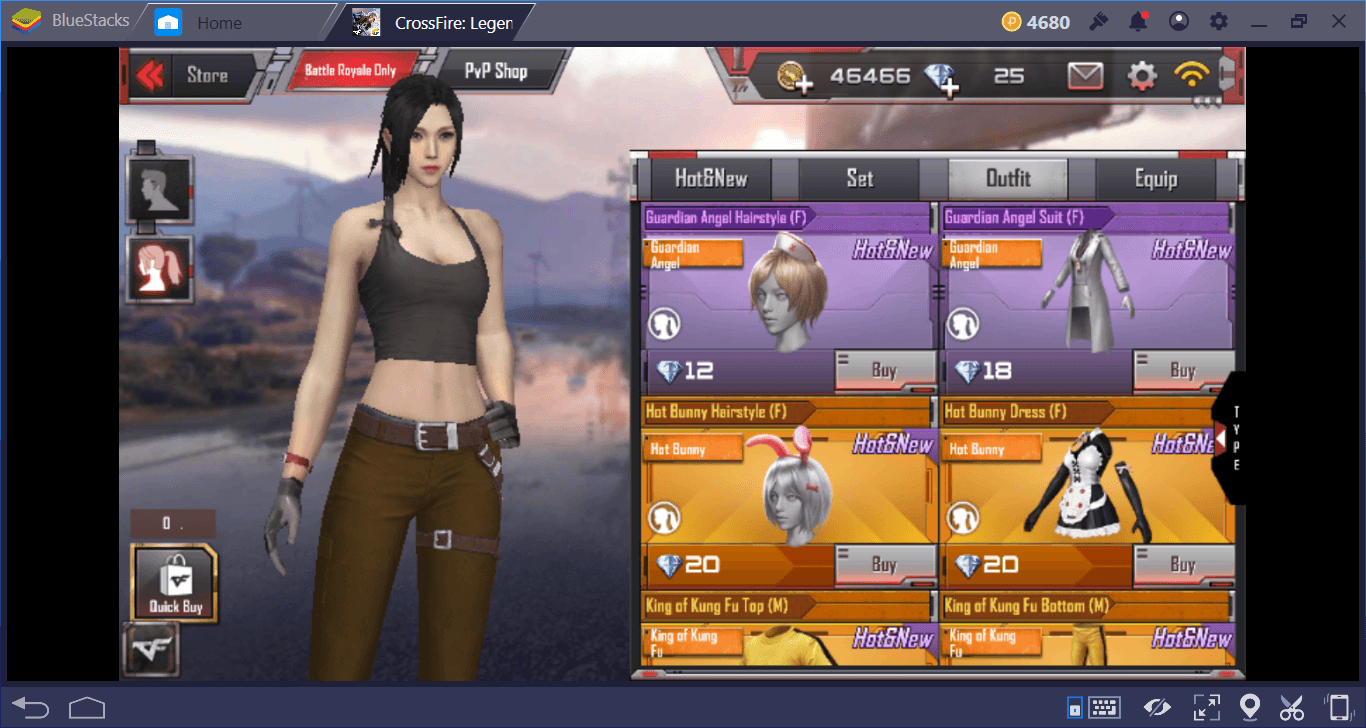 There are quite a few items in the store – compared to the PvP one, it seems quite "barren" here. It is not possible to get anything from this store with gold, everything is sold in gems. It's up to you to buy something, but keep in mind that all the items here are just cosmetic.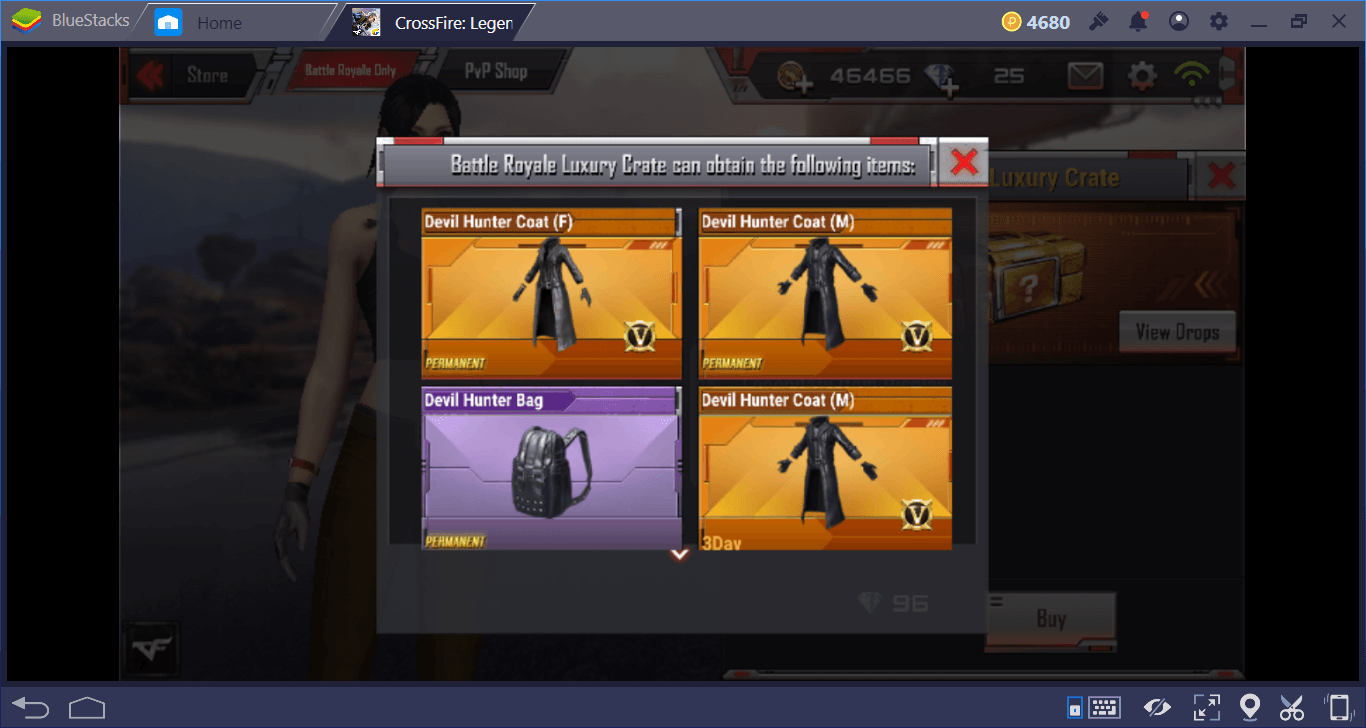 In the PvP store, there are four different categories: Weapon, Character, Item, and "Not For Sale". Let's take a look at these separately:
Weapons
As it is obvious from the name, dozens of different weapons are sold in this section. If you only want to see weapons in a certain category, you can use the filters on the right side.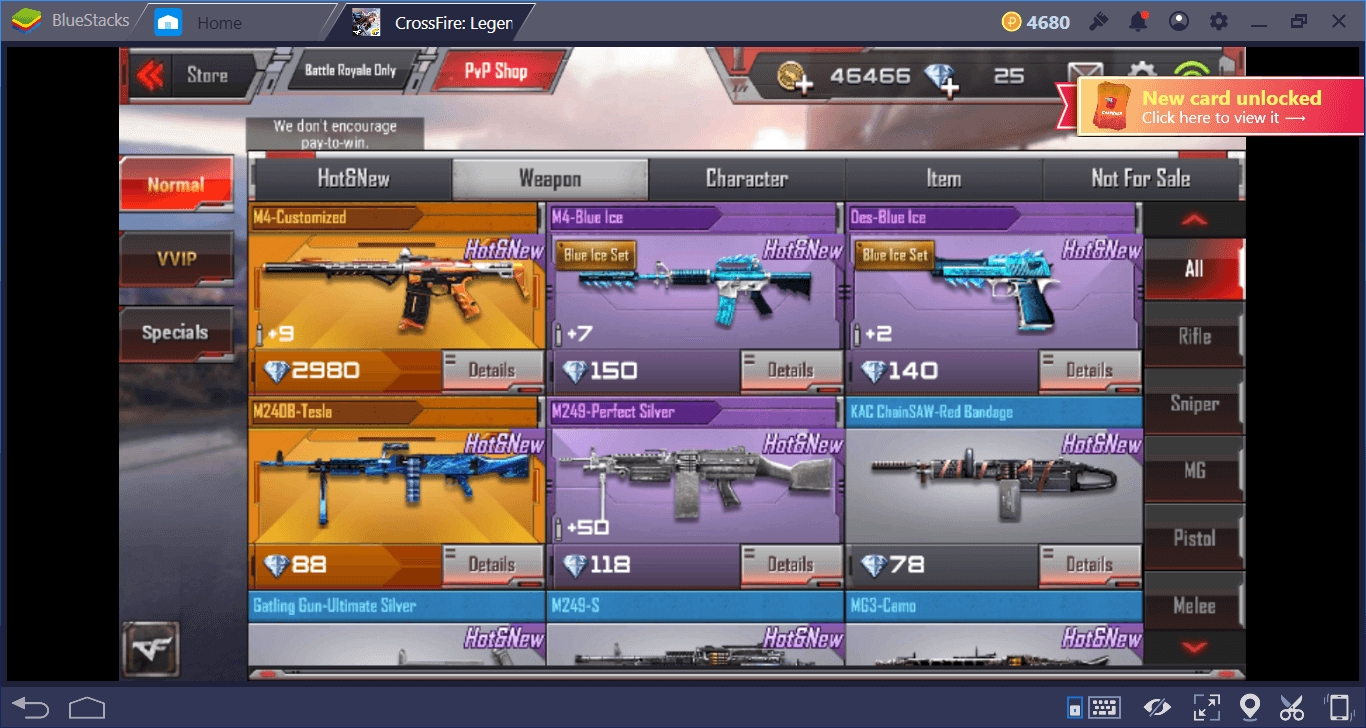 There are a few things you need to look out for when shopping here. First, you can buy weapons for gems or gold. However, almost all of the weapons purchased with gems have a certain "time limit". So you are not actually buying them, you are "renting" them for a certain period of time. For example, in exchange for 450 gems, you can rent this beautiful thing for 30 days: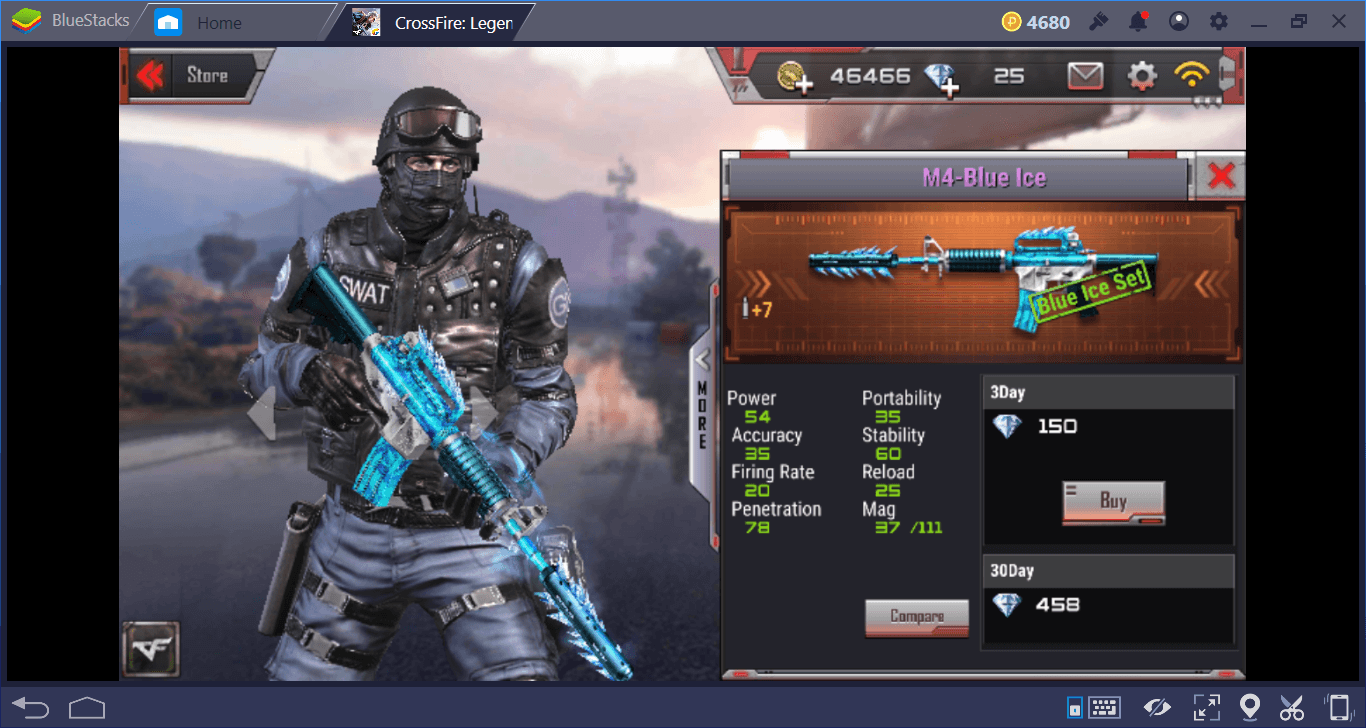 If you want to buy these weapons permanently, you need to pay a lot more gems. For example, if you want to permanently buy the above weapon, you should spend 1,800 gems: It amounts to about 17 USD. In general, we can say that it is better to hire weapons with gems: In this way, you can try out a different weapon each month and see which one is better for you. However, gems are not your only option to shop here: Some weapons can also be bought for gold.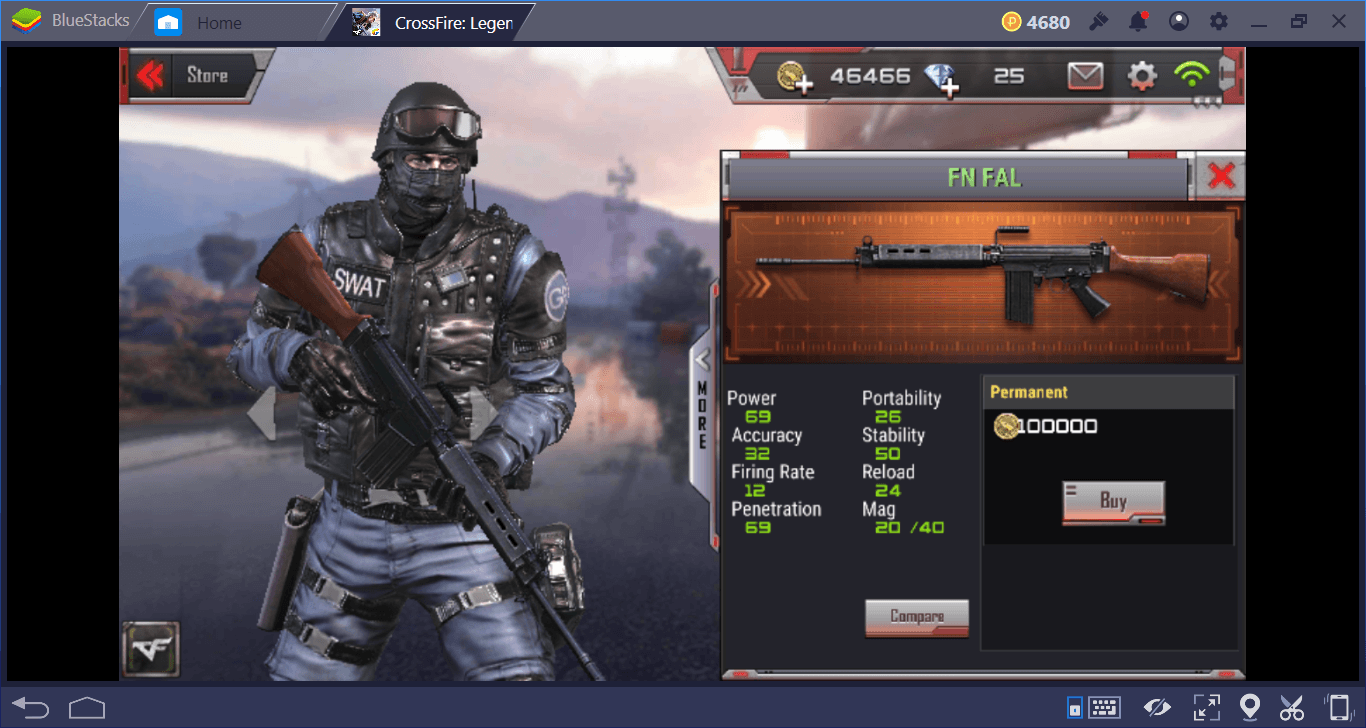 Moreover, these types of weapons have one advantage: They are all permanent. In other words, "gem weapons" are leased by default, while "gold weapons" are sold permanently by default. This is an advantage because you can get gold free of charge for in-game activities. To give you an idea, let's say we've got about 50,000 gold after about a week of casual gameplay. So you can easily buy the above weapon after playing for 1.5 weeks on average.
Character
Character skins are sold in this category. These skins allow you to change the external appearance of your character. You cannot see it, but your opponents can! Character skins have no effect on gameplay, and there is no benefit other than looking "cool". Because they are quite expensive, we do not recommend buying them unless you have a specific reason. It would be better to spend your gems on weapons. But of course, the decision is yours.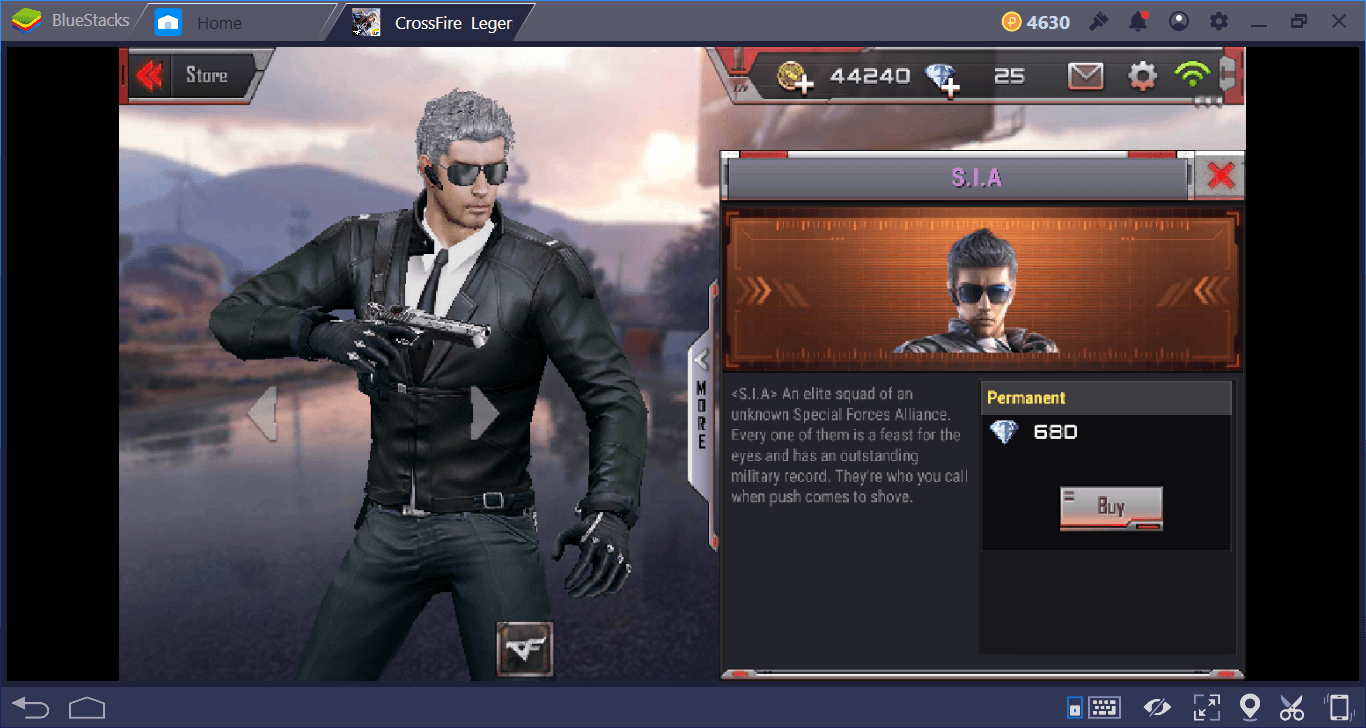 Items
Under this category, you can find many different kinds of items and they are all sold for gems. Let's show them as a list:
Loot Crate: Loot crates are available in different qualities and they all reward guns and armor. The quality of these depends on the quality of the crate. We can say that the average prices are between 80 and 120 gems. What you get from the crates is completely random but you can see the list of possible rewards before opening one. Note that these are "normal" crates: If you want legendary level items, you need to buy VVIP crates.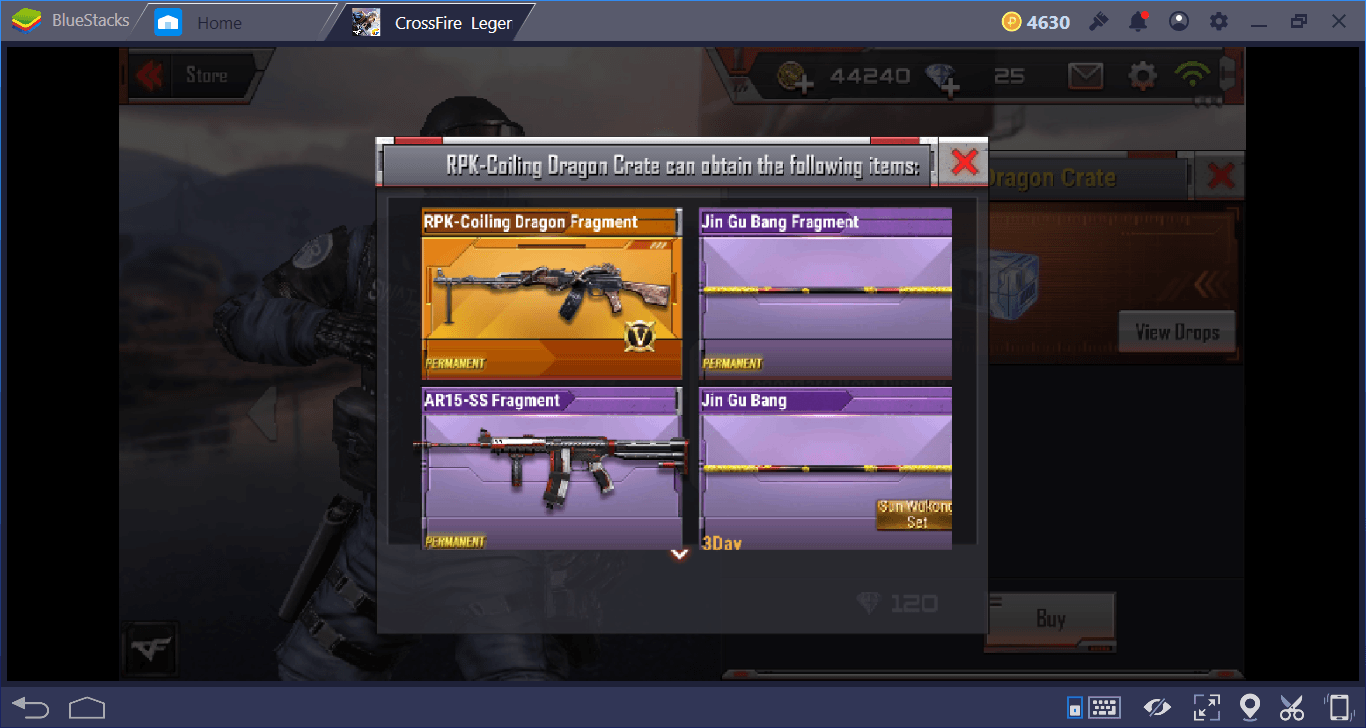 Armor: You can buy vests and bulletproof helmets. These are not cosmetic, and both lower damage levels. However, it is not possible to buy them permanently, you can only rent them.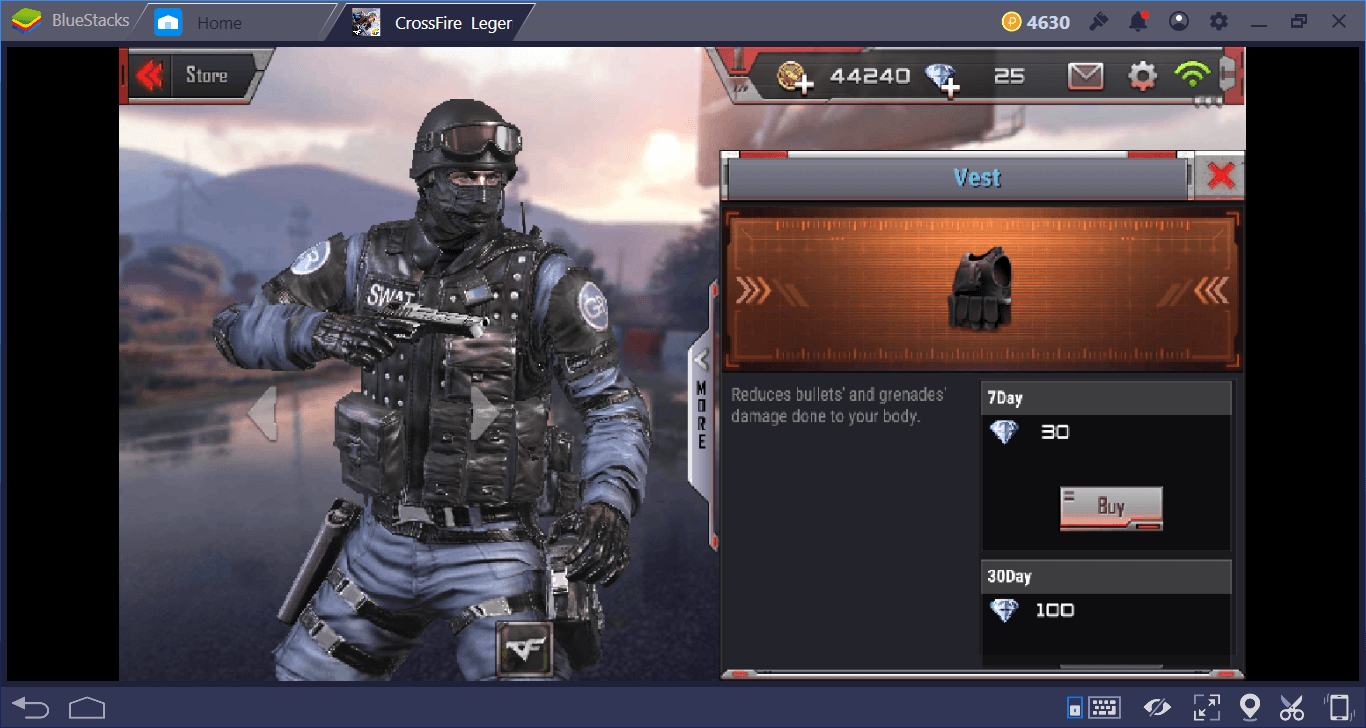 XP Card: With these cards, you get 20% to 50% more experience points. These can only be rented.
Magazine: These allow you to increase the magazine capacity of different types of weapons. So we can say that they directly affect gameplay.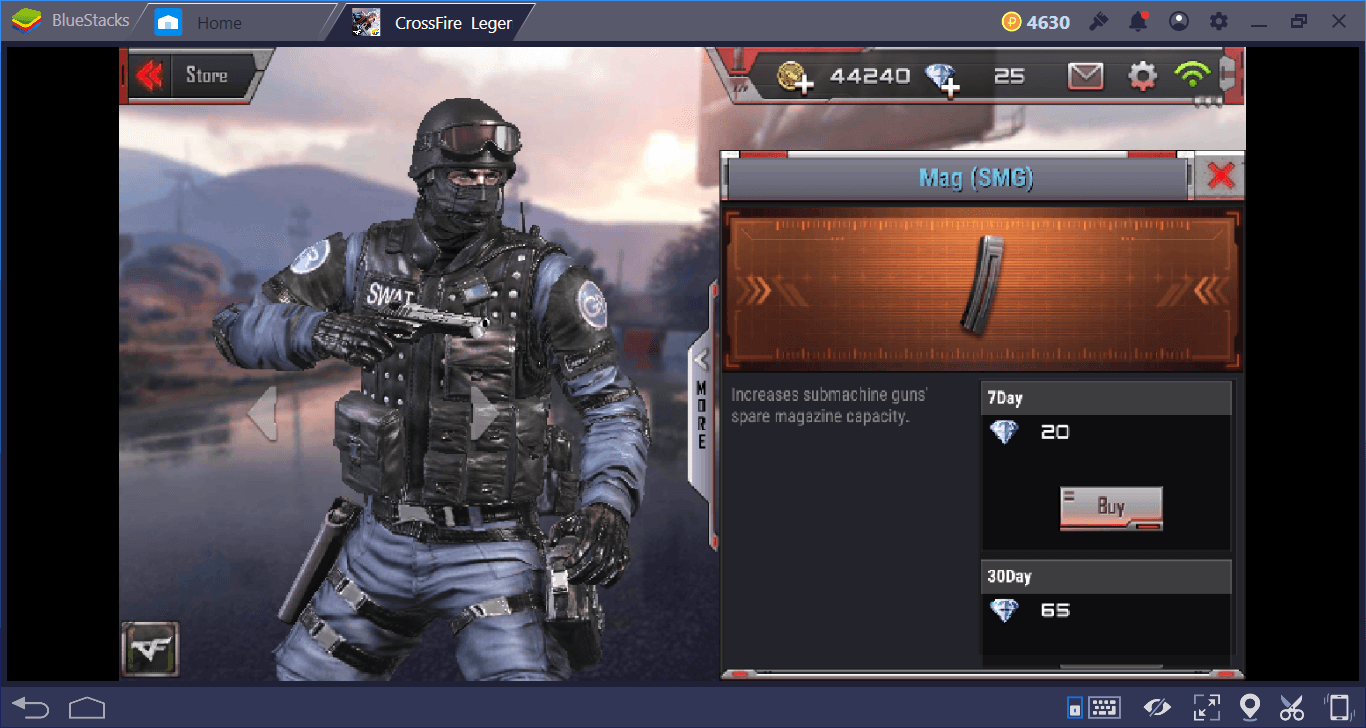 You can also find additional items such as revival coins (re-spawn instantly after you die), rename cards, and extra bags under this category.
Not For Sale
This category is interesting because you cannot use gold or gems to purchase anything: These items can only be obtained by completing in-game achievements. For example, if you want your character to have a special frame, you have to reach the "supreme" tier in ranked matches. Unfortunately, no weapons or armor are available in this section, only cosmetic items.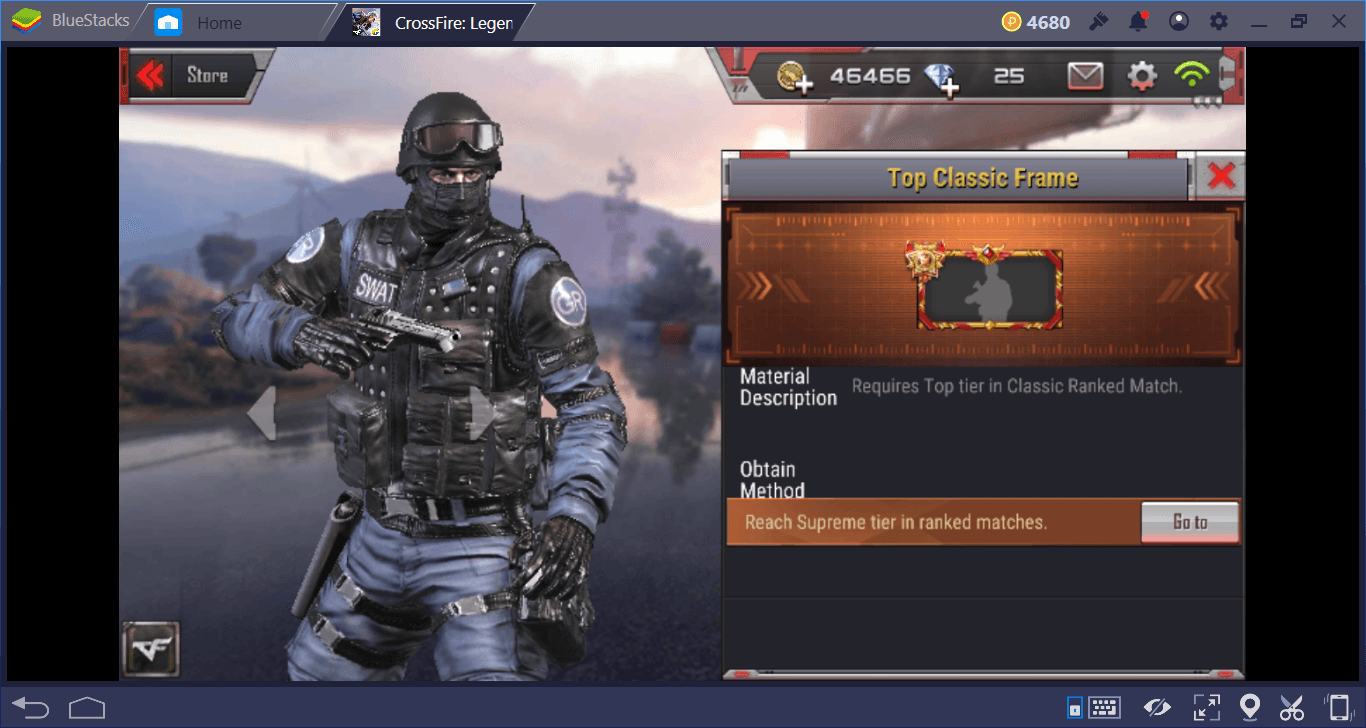 Finally, let us point out that some of the items in the PvP shop are also available in the "Clan Store" and can be purchased with another special currency, clan coins. You can buy a few weapons, XP boosts, and frames with clan coins.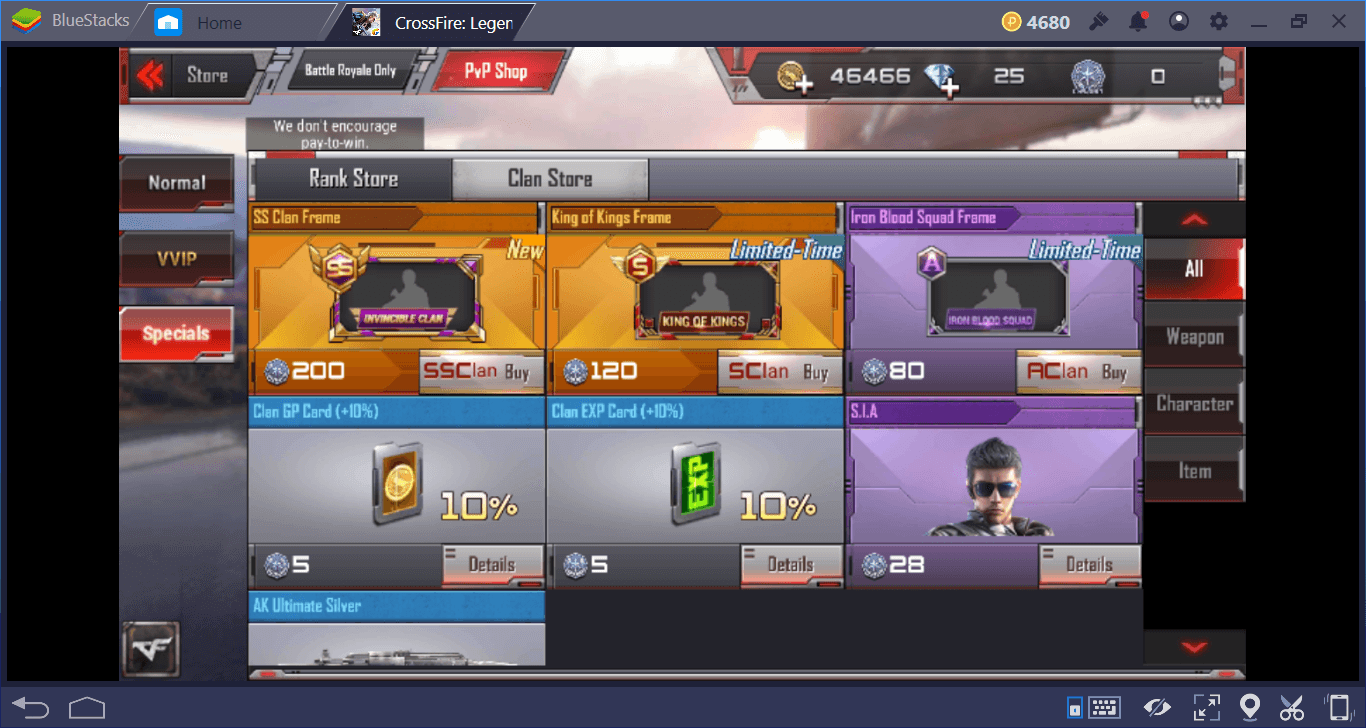 Crossfire Legends Rankings
Crossfire Legends has more than one scoreboard and the first 100 players are always awarded. In general, we can say that there are two different score tables: The first one is for ranked matches and permanent. This board does not reset and you can raise your rank by winning ranked matches. The top 10 players are rewarded with gems instead of gold.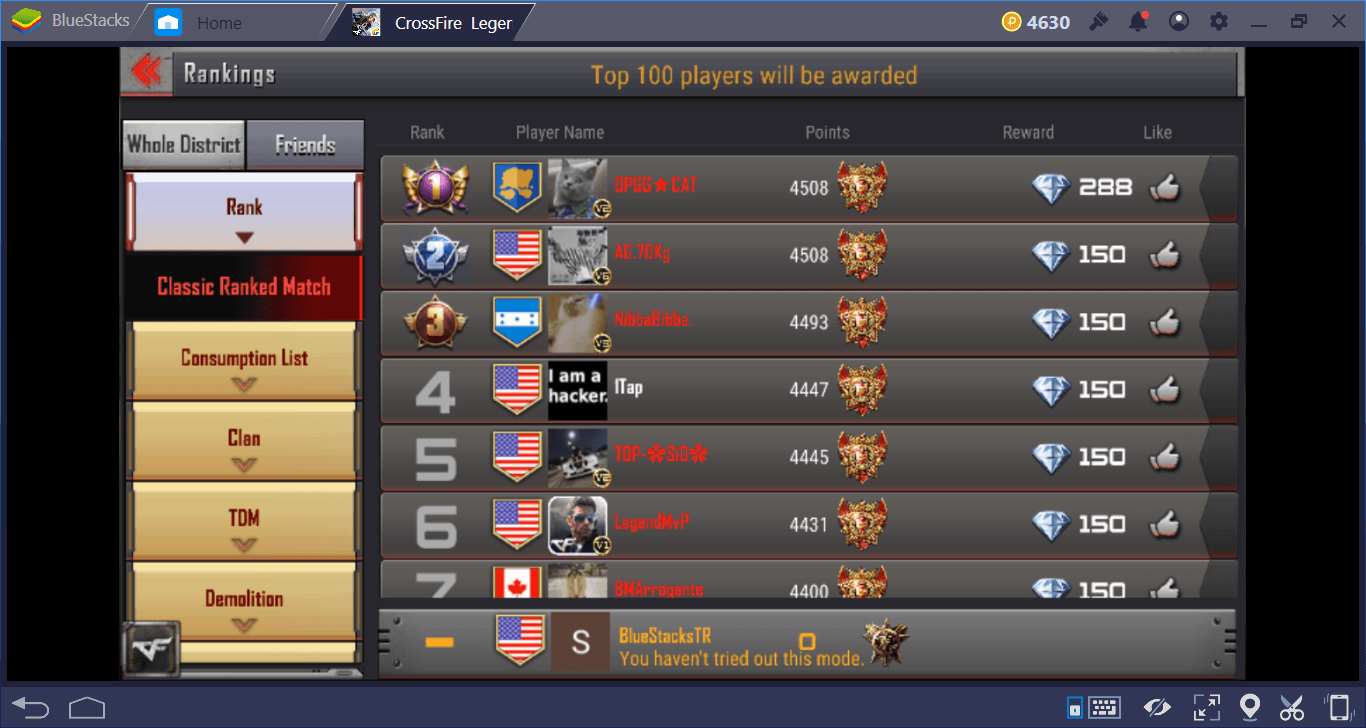 The second type of score tables are not fixed: There is a separate ranking system for each mode (TDM, demolition, mutant) and they are reset every 24 hours. So if you want to stay in the top 100, you have to play these modes every day. Each player on these lists is rewarded only with gold. So even if you're in the 30th place, you can still win gold. However, the top 10 players can qualify for a large amount of gold.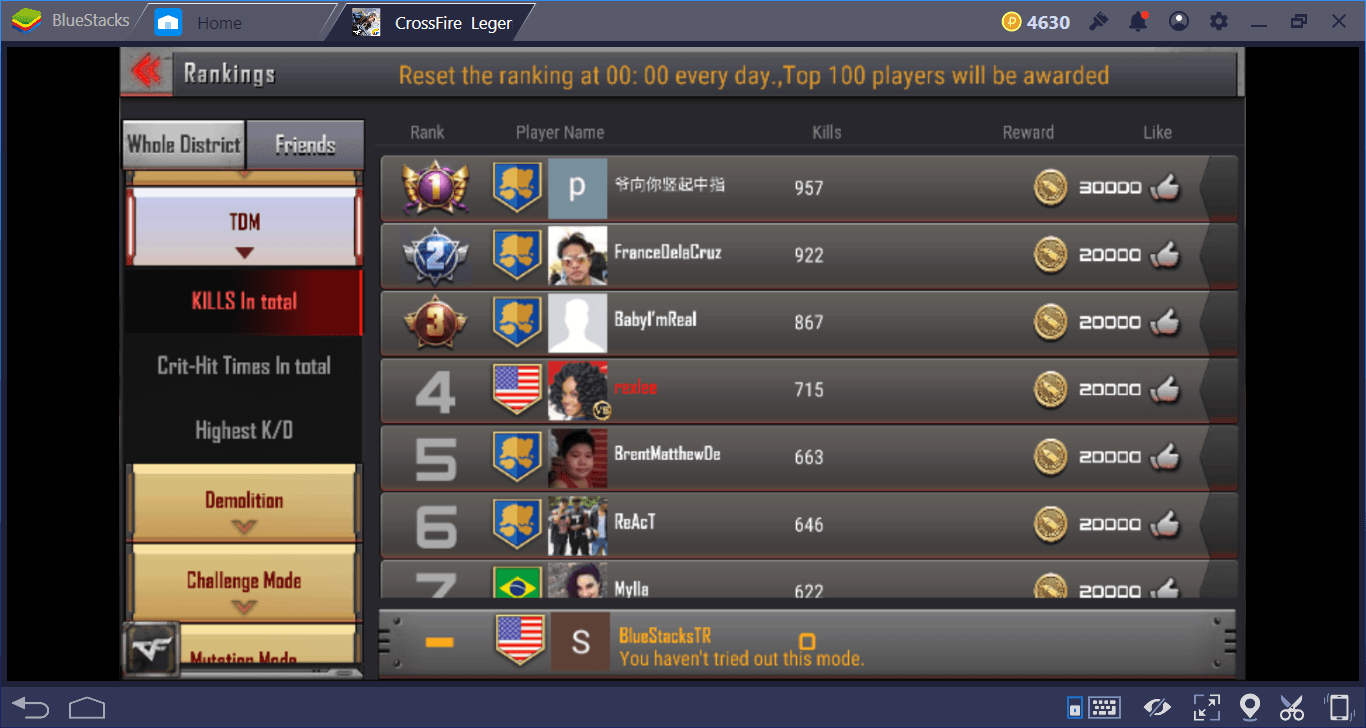 You can spend your rank rewards in the in-game store: This is a system that can be seen on many competitive fps games. If you always want to be in the top 10 on scoreboards, remember to use BlueStacks: You can be much more effective on the battlefield by adding keyboard and mouse controls to the game and playing on a big screen. To learn more about Crossfire Legends, read our other guides about the game.