Game Guides
Disorder – Beginner's Guide with Gameplay Basics, Tips, Tricks, and Strategies for Dominating Every Match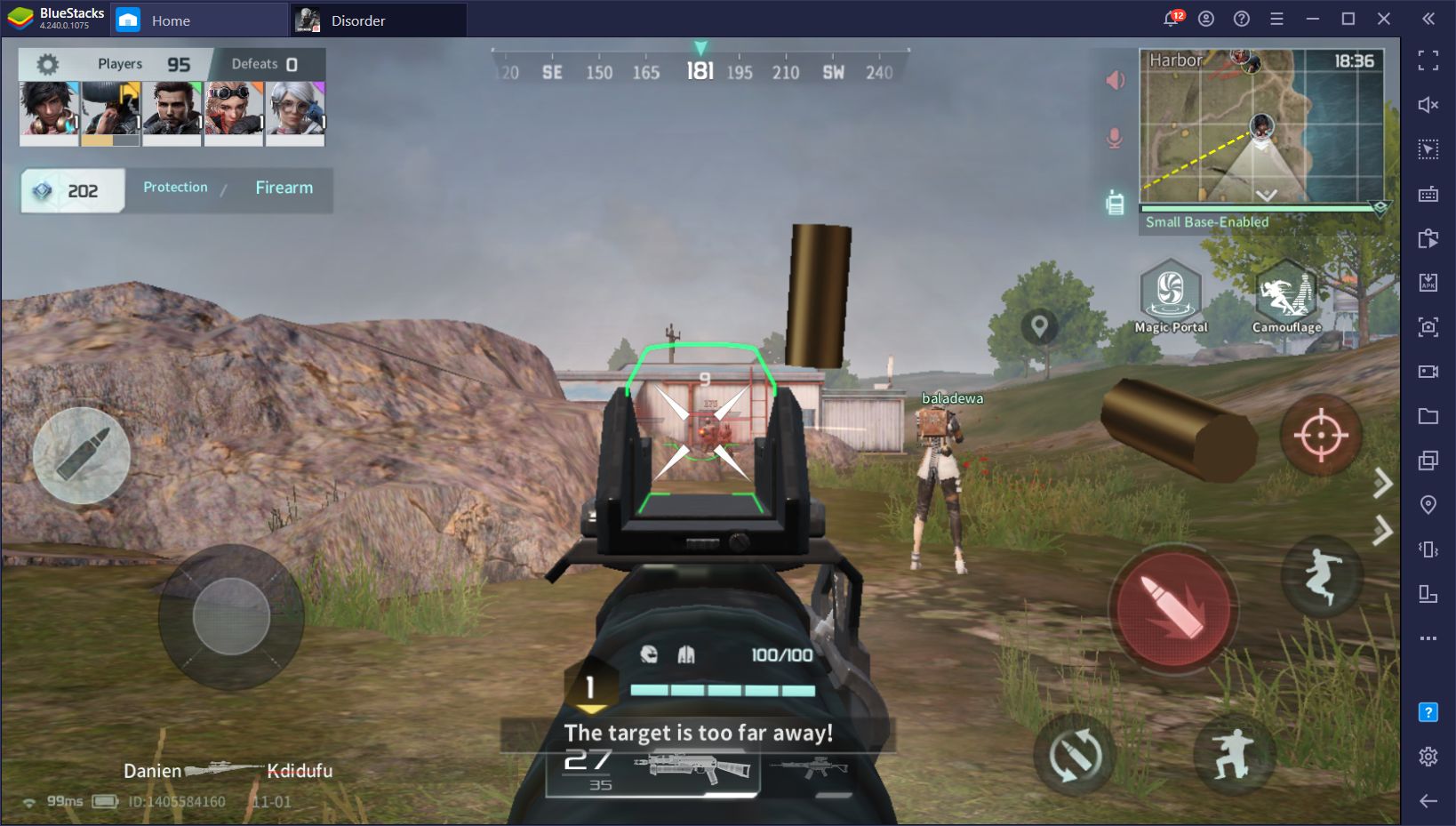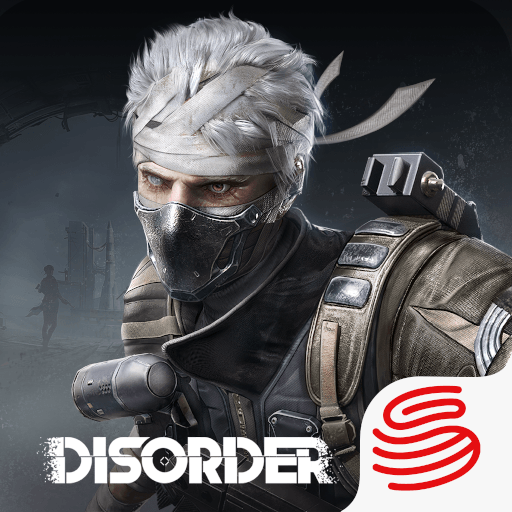 Disorder is an interesting experience, not only because it's the latest TPS game from one of the largest mobile game dev studios, Netease, but also because it combines elements from multiple genres and niches to create a whole new gameplay experience. Specifically, while this title offers multiple game modes, the main mode, Olympian ULF, combines elements from both shooter games, battle royales and MOBAs.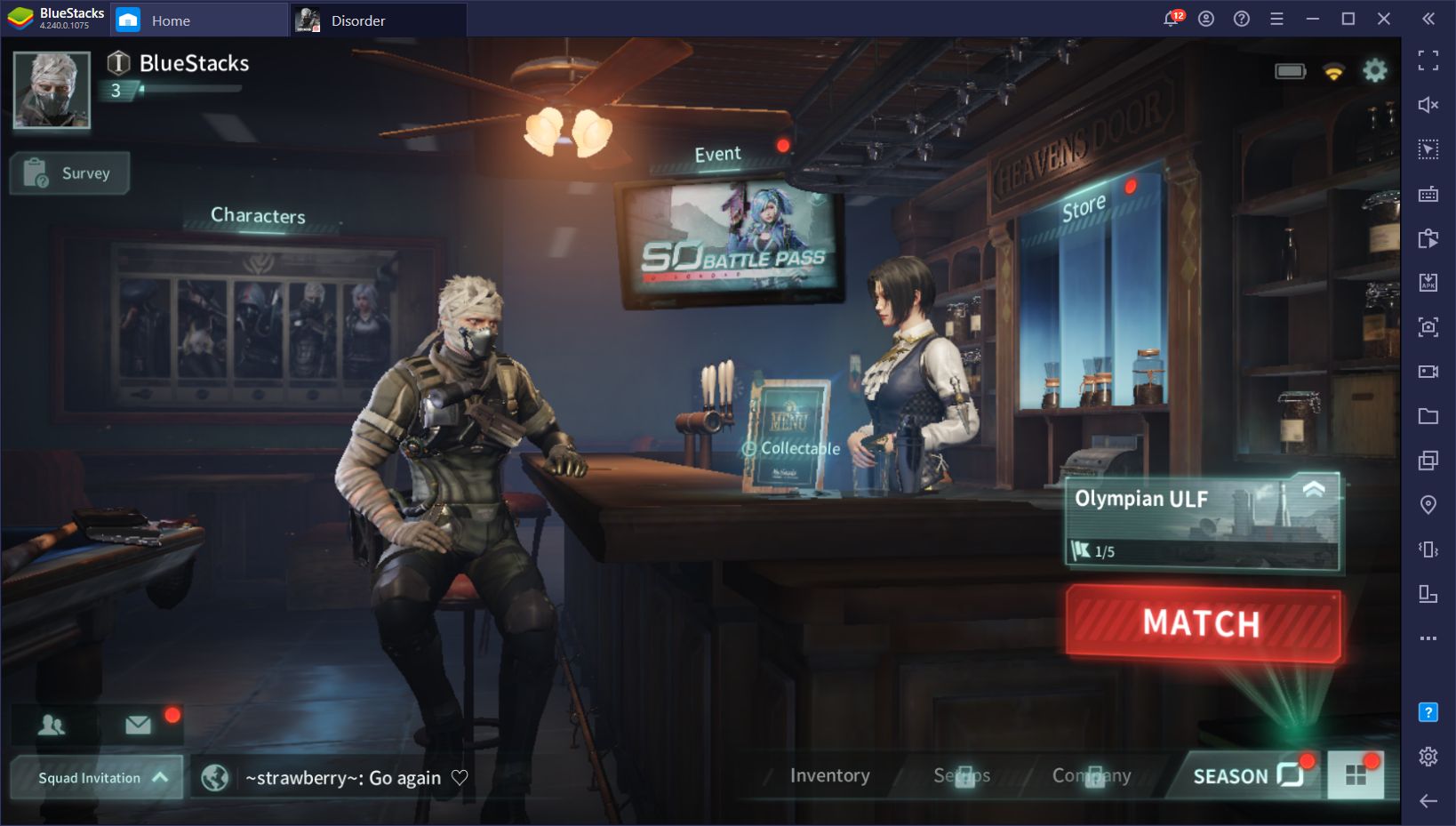 In a standard ULF match, players run around a large map capturing points and defeating enemy players, while also farming gold by killing NPCs and completing objectives, which they can use for purchasing items and upgrades. This makes it so not only is your personal skill quite important when it comes to engaging enemies and getting headshots, but it will also help you to farm better and gear yourself faster than the rest.
However, it's due to this very innovation that Disorder can be quite tricky to learn, especially if you're used to traditional shooters and battle royales. For this reason, we decided to create a beginner's guide that will help you to get started in this game, particularly in the Olympian ULF mode.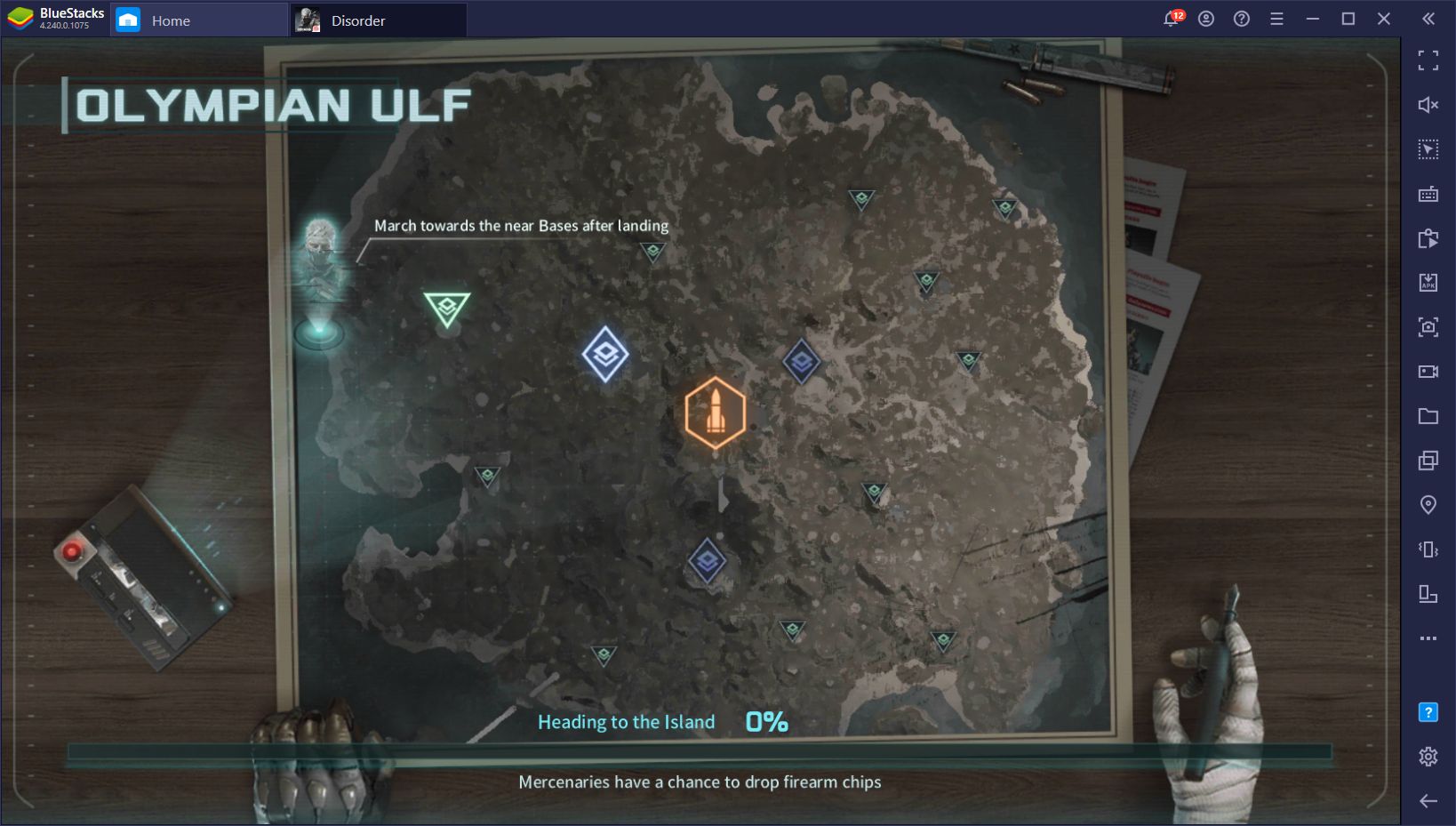 Disorder Gameplay Basics
This game plays just like you'd expect from a regular mobile shooter game. You run around with the virtual joystick on the left, and aim and shoot with the controls on the right. Alternatively, if you're playing Disorder on PC with BlueStacks, you can do all of this with your mouse and keyboard, just like a regular PC TPS game.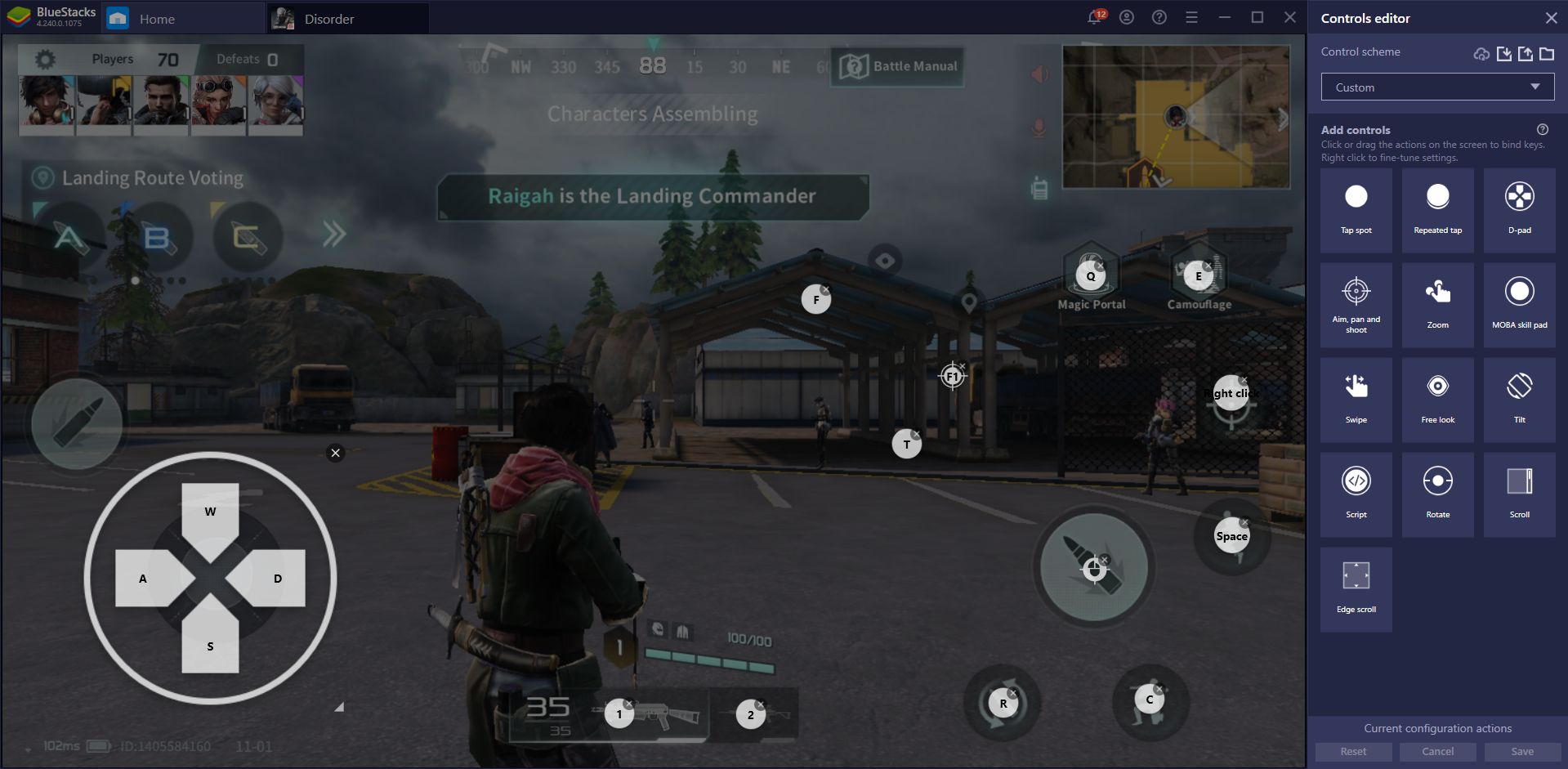 With our Keymapping Tool, you can significantly enhance your experience with any Android game on PC, especially when it comes to these shooter titles where accuracy and precision is vital to your success.
Olympian ULF Objective
For many players, the Olympian ULF is the best way to enjoy Disorder. It's also the first mode you unlock, and the one you're shown during the tutorial. This is the game's defining feature as it offers elements from many different genres, including the aforementioned battle royales, team-based shooters, and MOBAs.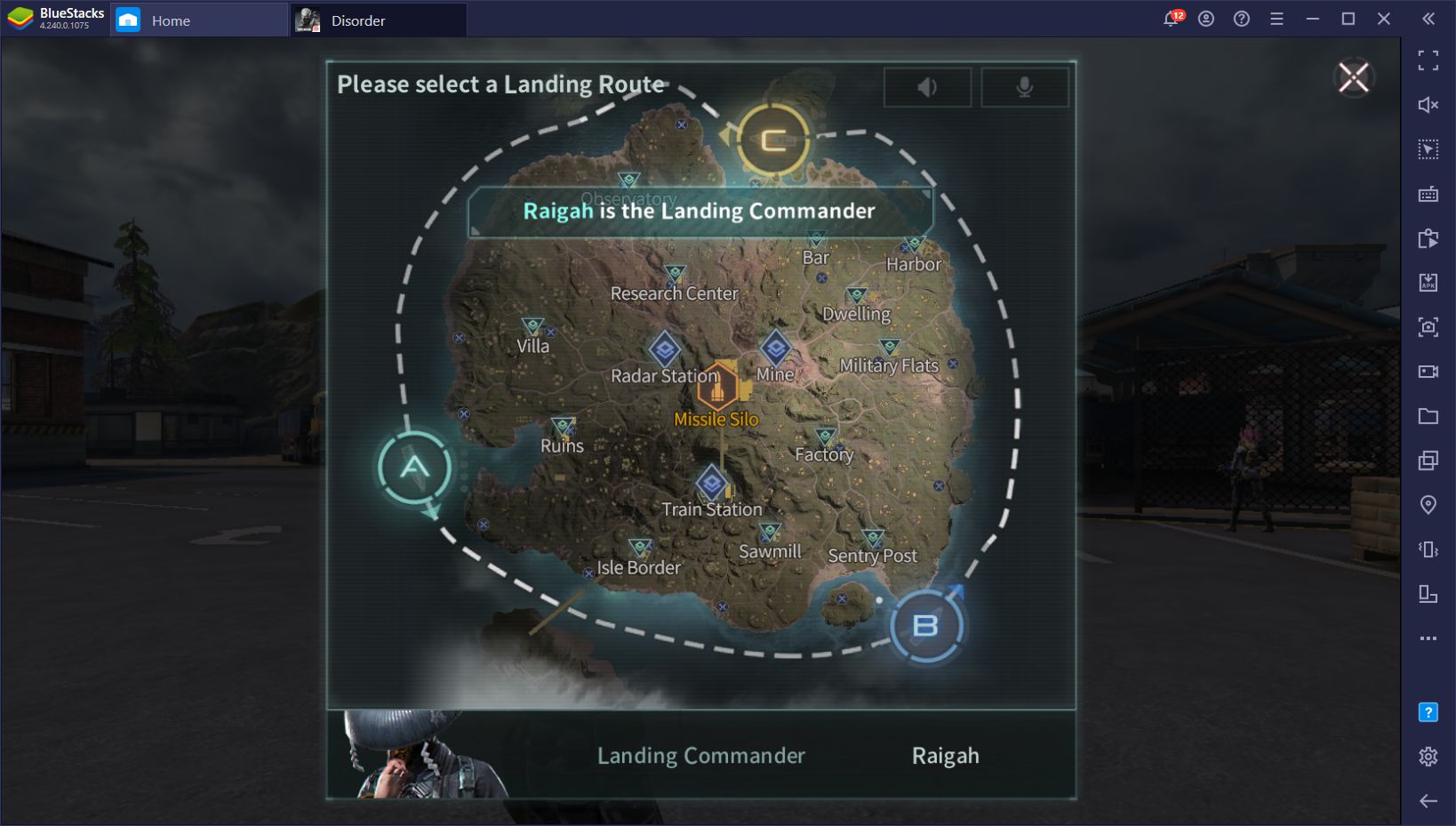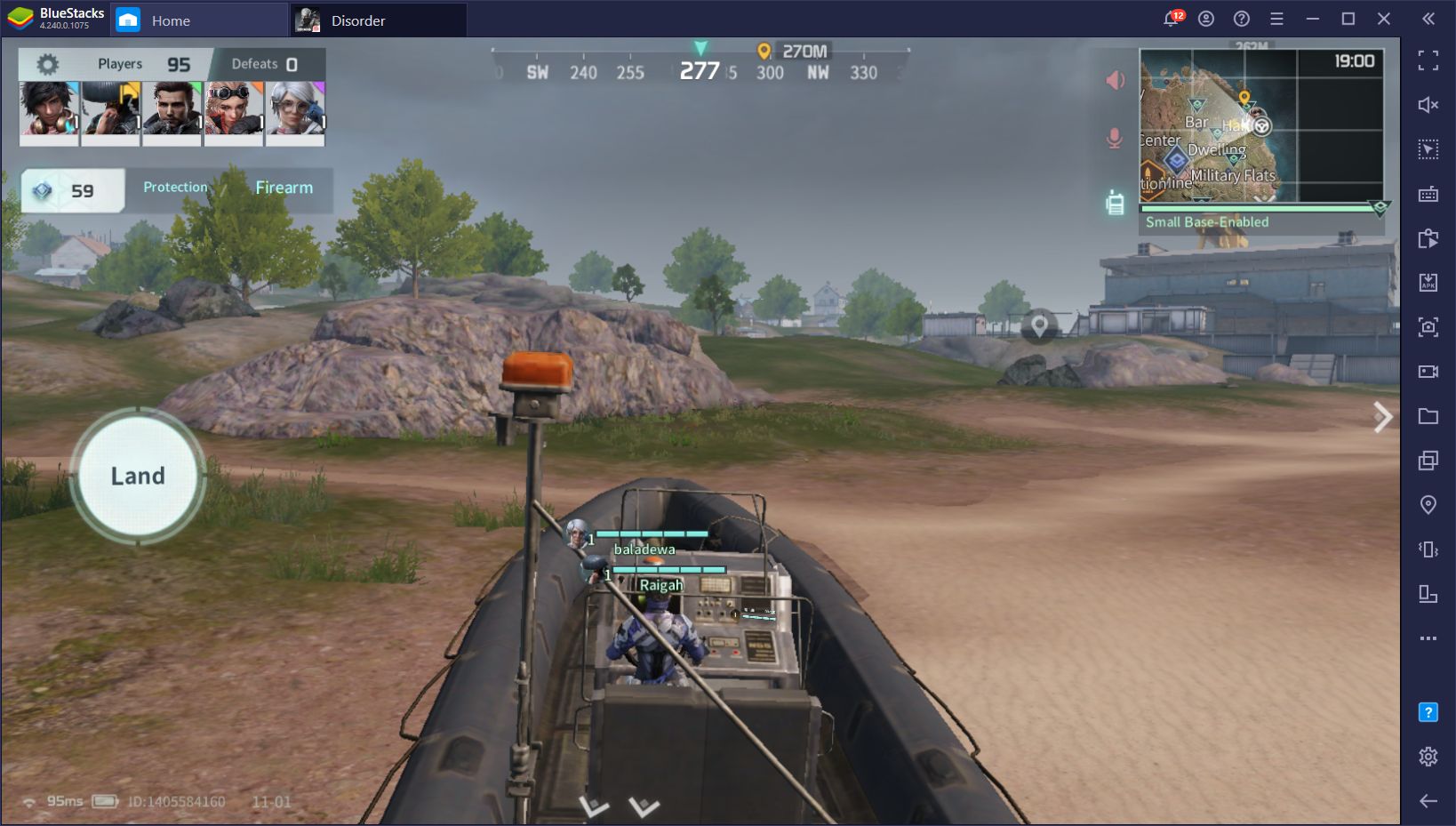 The basic objective of this mode is to disembark on a map and run around with your team capturing bases. The maps are big and filled with NPC soldiers that you can defeat to earn gold. These soldiers are quite flimsy and don't deal much damage, however, they can easily overwhelm you if you run into an entire crowd of them, so try to pick them off from a distance whenever possible.
The gold you get from capturing points and defeating enemy players and soldiers can be used for purchasing items that give passive stat boosts to your character, just like in a MOBA. You can always see the items available to you, as well as your current gold, in the top left corner of the screen. You can also customize the order in which the upgrades are presented through the Setups menu in the main screen once you reach level 4.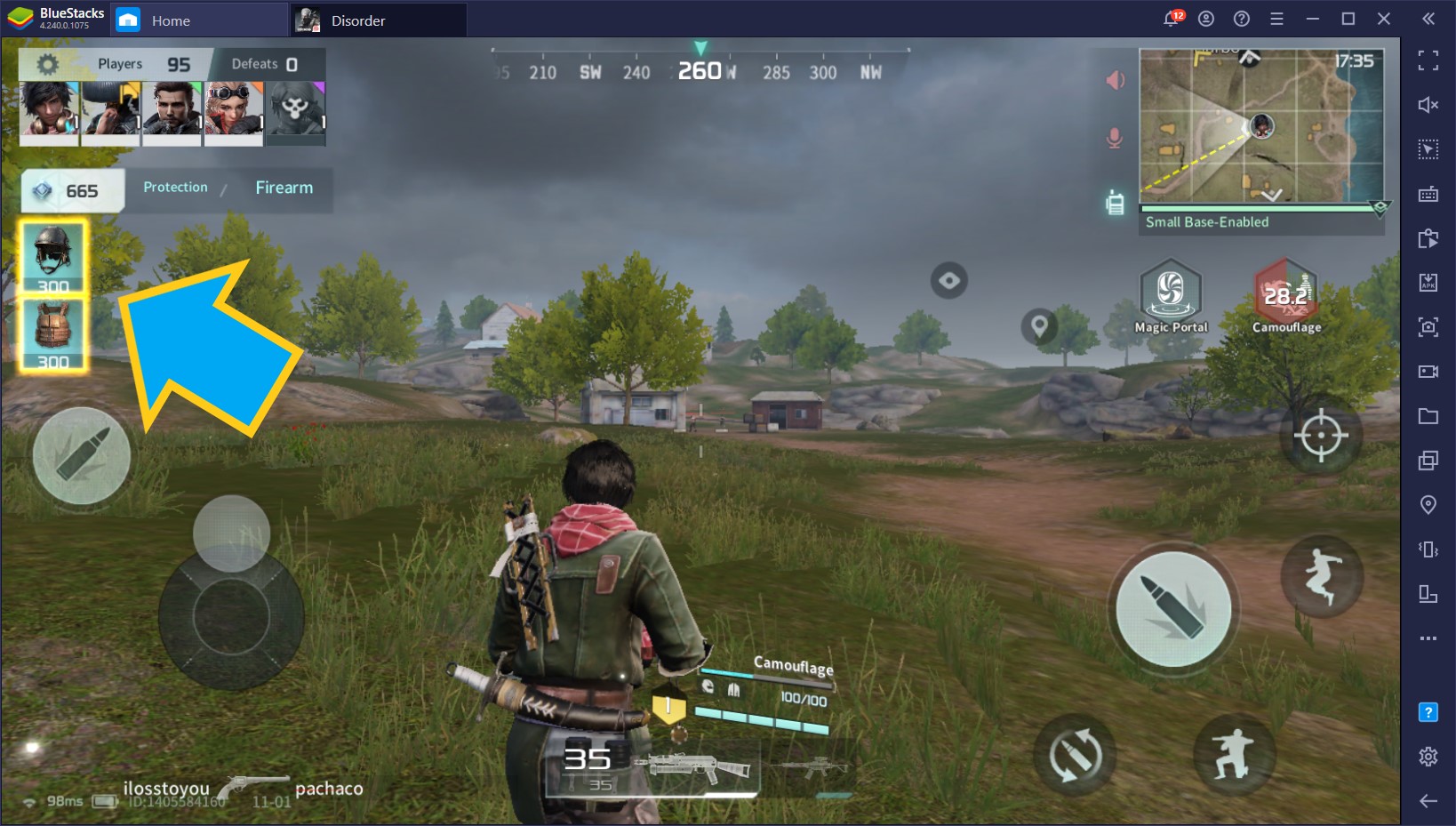 Battling enemy players is just like in a battle royale: You shoot them until they fall, upon which they'll drop to the ground. Enemies can revive them if they're in this knocked down state so always try to finish them off if you have the chance. Moreover, players also have the ability to self-revive, so it's always a good practice to finish them off whenever possible.
The ULF matches end when either team captures the central Missile Silo base in the middle of the map, which unlocks 2 minutes after either team captures a large base. For obvious reasons, this Missile Silo is often the most contested point, and players must strike a balance between farming NPCs for the gold necessary for upgrading their stats, while also fighting in the silo and preventing the enemy from capturing it while trying to dominate it themselves.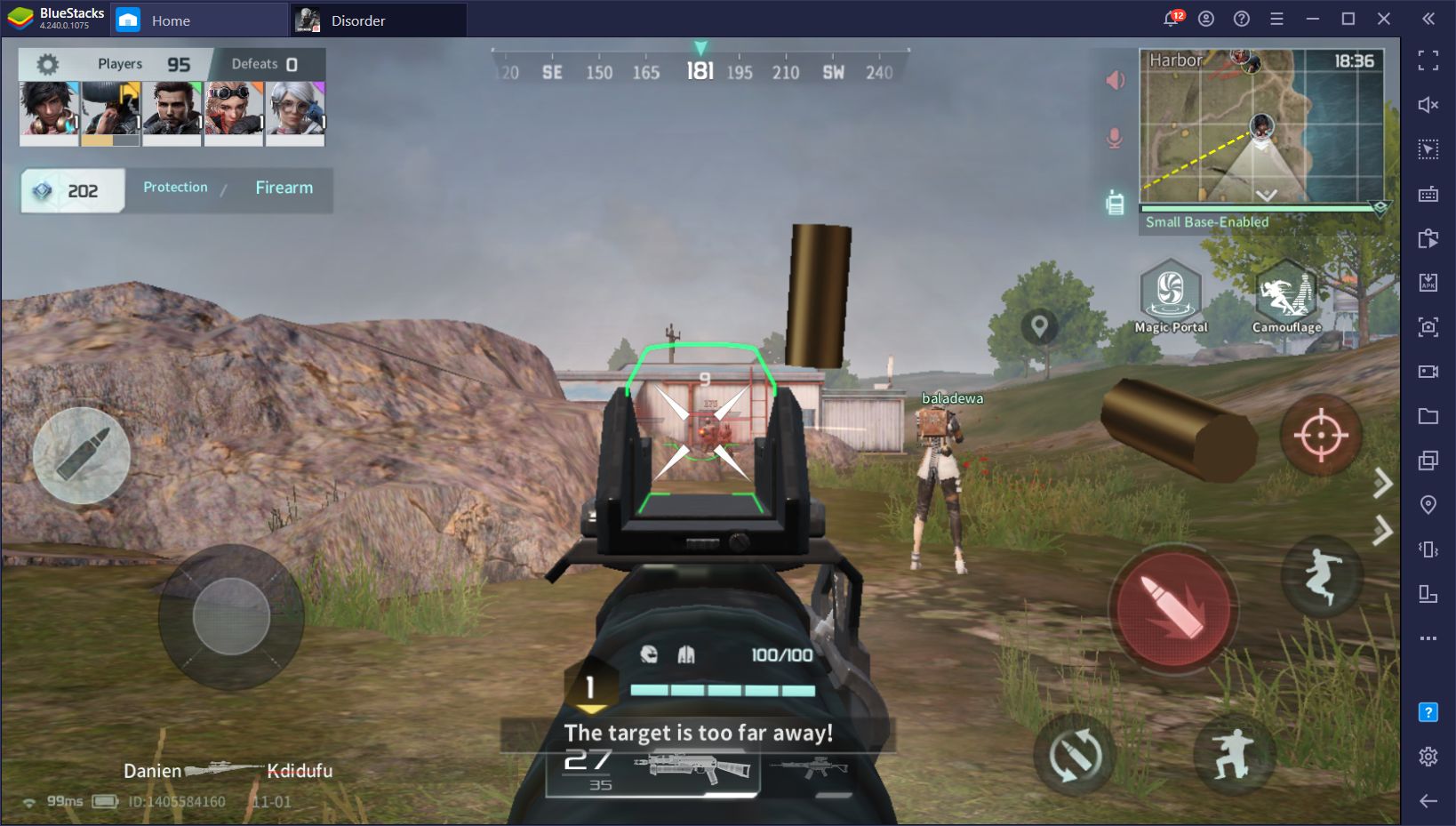 Disorder is, as its name implies, very chaotic, and matches can get very confusing, especially if you're new.
Disorder Characters
Just like in a MOBA, there are many different characters that you can choose from in Disorder, each of these with a set of skills that allows them to perform many different roles. These skills can be used for scouting, enhancing stats, supporting themselves or their teams, and even to move around the battlefield with ease. Moreover, every character has a specific passive skill that can provide significant boosts either permanently, or once certain conditions are met.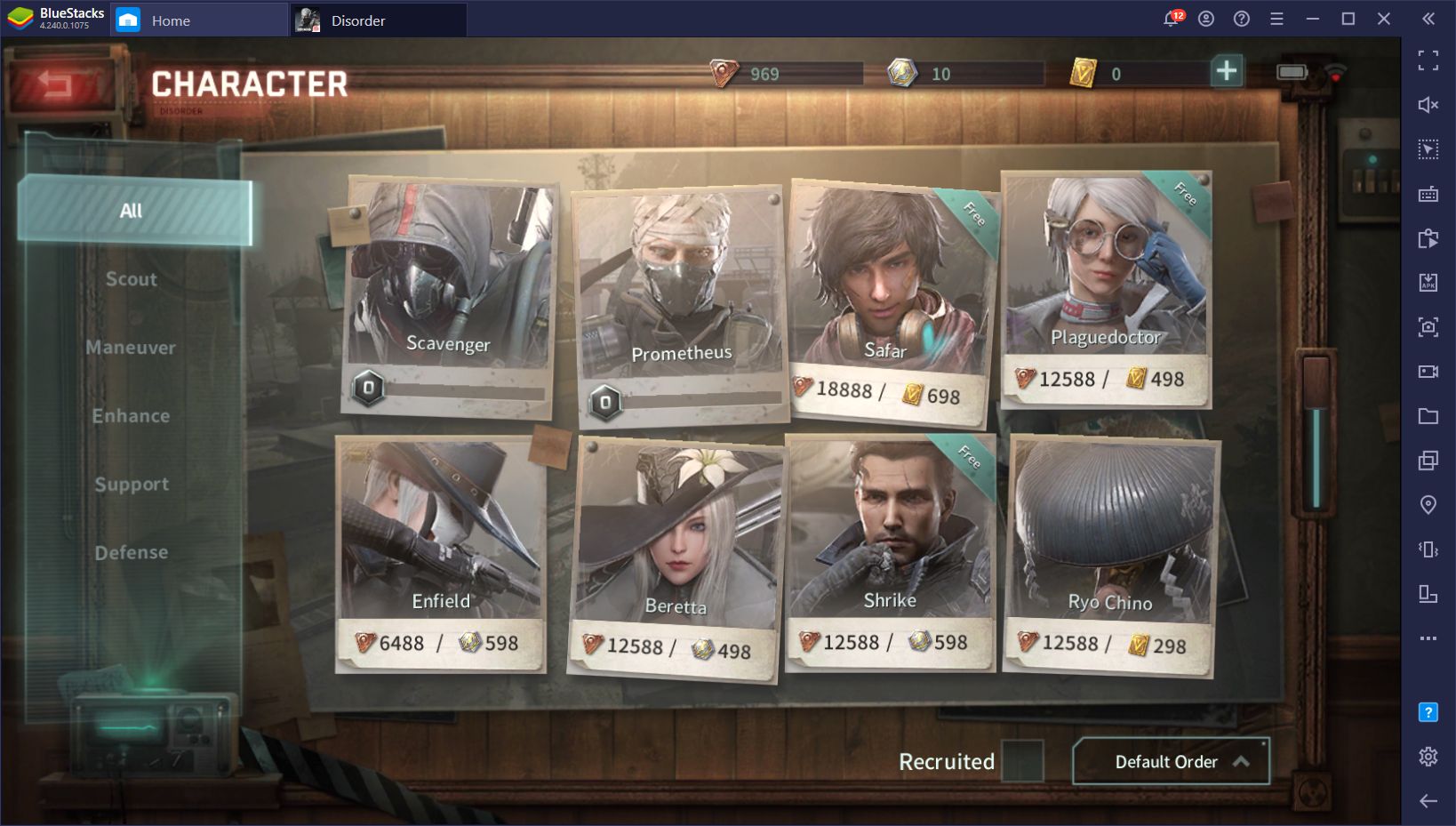 At the moment of writing, there are 17 different characters to collect in Disorder, with one of these, Prometheus, being available from the very beginning. Though they're definitely not necessary for winning, having a diverse crew of characters in your roster can significantly improve your proficiency in certain situations.
And speaking of proficiency, as you continue to play with a single character, their proficiency will increase, allowing you to unlock different rewards when reaching certain milestones. Some of these rewards include items and currency, as well as different skills, weapons, and even passive traits, among others.
While getting into Disorder might be a bit complicated, especially if you come from other mobile shooters, learning the ropes in this game is all about jumping into matches and trying to support your team in capturing points. Just remember that it's not enough to just farm gold and kills as this won't help you to actually win the match, at least in Olympian ULF. You have to find a balance between farming and capturing points, or else you'll get the victory stolen from right under your nose every time.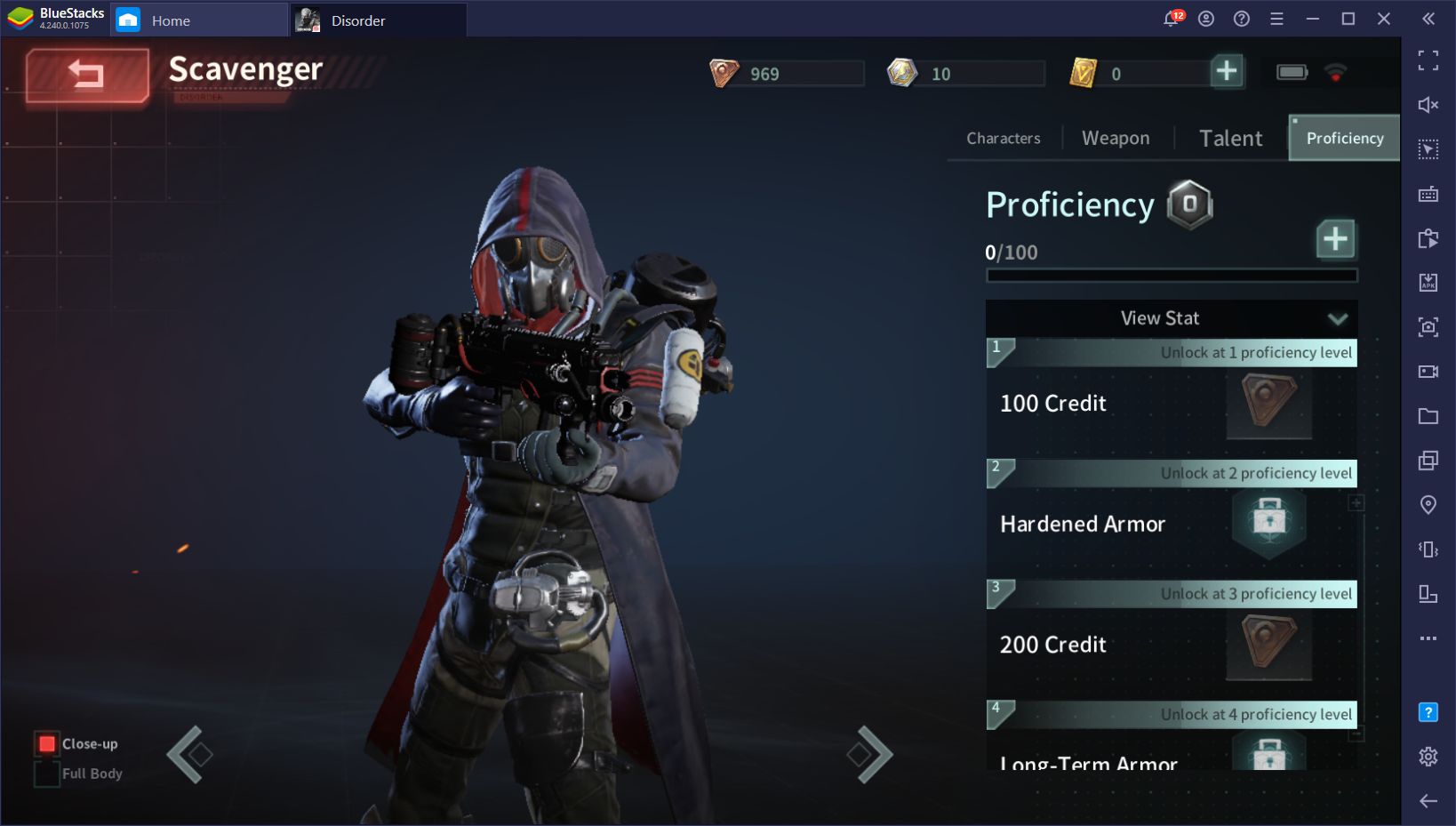 Have you already tried out Netease's Disorder? What did you think of this innovative third-person shooter game? While it might be a bit complicated for newcomers, it's definitely an interesting combination of elements. Let us know your thoughts in the comments section below, and feel free to share any tips that you might have there as well!