Game Guides
How to Play Doomsday: Last Survivors on PC with BlueStacks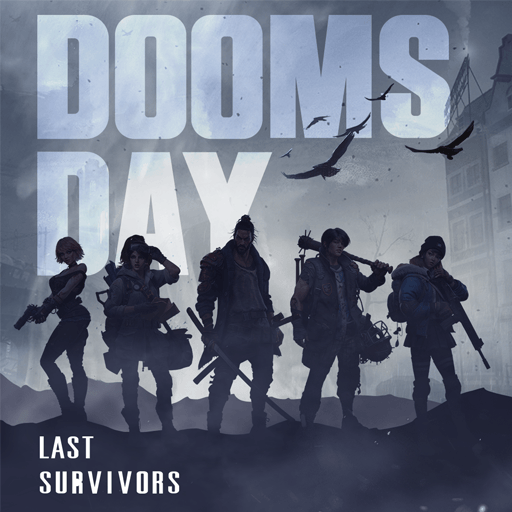 It's time to play Doomsday: Last Survivors and rediscover one of modern pop culture's favorite fantasies in the zombie apocalypse genre. Try to survive in a devastated world and retain your humanity by grouping up with survivors to create and protect your own shelter as you manage extremely limited resources that you'll need to survive and expand in this harsh environment. In this game, you have been selected as the leader and will make tough decisions for your community's sake.
Doomsday: Last Survivors has gathered a large following because of its enjoyable combination of traditional real-time strategy gameplay and the beautiful storytelling of RPGs incorporated into the overall experience. Players won't just be spending their time managing their shelter because the narrative adds a layer of enjoyment for players to immerse in the experience. The best part is that you can download this game on your PC using BlueStacks to enhance your playthrough!
How to Set Up Doomsday: Last Survivors on BlueStacks
Doomsday: Last Survivors is a great game to play on your phone if you're outside passing the time. However, many have recently discovered that limiting themselves to playing their favorite games on their phones isn't really helping them maximize their playthrough at all. That's why people have taken mobile gaming to their PCs by using BlueStacks to help them emulate all their favorite Android games.
To install Doomsday: Last Survivors on your computer, please follow these easy steps:
On the BlueStacks website, search "Doomsday: Last Survivors" and click on the relevant result.

Click on the "Doomsday: Last Survivors" link on the top left.

Download and Install the

BlueStacks

App player on your PC.

Click on the "Doomsday: Last Survivors" icon at the bottom in the app player.

Complete the Google Sign-in to install the game.

Click the Doomsday: Last Survivors icon on the home screen to start playing.
Useful Features When Playing Doomsday: Last Survivors
Doomsday: Last Survivors is a great game that can get very competitive for some players who are looking to take survival to the next level. After all, who's to say that a zombie apocalypse won't be the way that this world goes down? For players who are taking their experience to the next level, we've prepared a few examples of the best features that they can maximize to increase their efficiency when playing this game if they're using the BlueStacks platform.
The BlueStacks Multi-Instance Function gives players the option to open multiple instances of the software to allow multi-tasking on one computer. This is especially helpful when playing multiple games at the same time or opening multiple instances of one game to play on multiple accounts. Players have discovered multiple ways they can maximize their playthrough by using multiple instances of BlueStacks that can really unlock features that you'll have a hard time doing on a single device.
Doomsday: Survivors is a real-time strategy game that can really get boring for non-committed players who aren't really interested in waiting around for buildings to finish upgrading or troops to finish training. To bypass the boring parts of playing the game and simply stick around with the enjoyable tasks, open up a second instance to play another game that you like and play them simultaneously. This is helpful because you can monitor the progress of Doomsday: Survivors without shuffling through the same device.
The Macro Feature is a special function that allows players to create their own auto-play commands tailored to maximize their playthrough of a specific game. This is done by allow players to record a set of actions that they can replay at a later time so that they don't have to do repeatable tasks every time they open the game. This is extremely helpful in games that have daily tasks or farming mechanics that can get boring when you are forced to do them every day.
Doomsday: Last Survivors is a real-time strategy game, meaning it doesn't have a shortage of repeatable tasks that players will be forced to do. Constructing new buildings, training new soldiers, or attacking a specific node repeatedly are some of the tasks that players will be obliged to do if they want to keep up with powerful players. This is where the Macro Feature can come in and help players skip all of those annoying tasks or create a command that will allow them to complete those tasks at a specific schedule.
The BlueStacks Eco Mode is just as you'd imagine with its ability to cut down on the instance's processing to prevent your computer from consuming too much power, overheating, or making your PC slower just by having it open. This feature is nice for people who are trying to cut down on their expenses or simply have a humble PC set up that can't run everything all at once while playing a game.
Doomsday: Last Survivors doesn't have proactive gameplay that forces players to have their attention on it at all times. This means that you can simply leave it open in the background of your computer while you run other stuff at the same time. The Eco Mode will still allow you to monitor your progress but it helps your PC run smoother.
Become Humanity's Last Bastion
There is always a single goal that humanity needs to achieve in a post-apocalyptic world – survival. As the newly appointed leader of a recently restored shelter, it is your goal to help your community survive by helping them manage their resources and prevent ravaging zombies from tearing up your base. This is a tall order for someone who has not experienced it first-hand, but you'll definitely succeed with a little help.
Real-time strategy games are very competitive and many players spend their entire days and late nights monitoring their base to make sure that they remain a top player on the server. In these games, only the strong and those around them survive. Do you have what it takes to become one of those people? With the help of BlueStacks, you'll definitely find a way towards becoming a great leader!