Game Guides
Dragon Ball Z Dokkan Battle Reroll Guide – How to Reroll and Unlock the Strongest Characters From the Start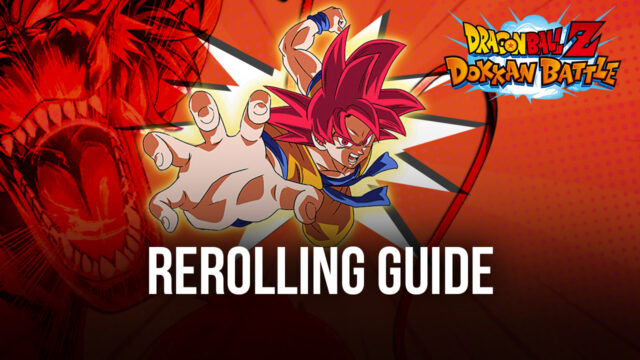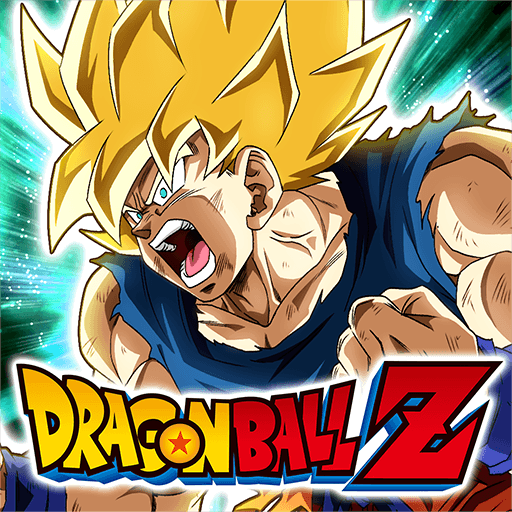 Dragon Ball Z Dokkan Battle, for many gamers out there, is the definitive gacha game for mobile devices. This game offers a unique combat system revolving around hybrid turn-based battles with a Ki Sphere aspect, where characters take turns attacking each other, but also their attacks are empowered by the number of Ki Spheres that they collect each turn. We've gone into further detail about these mechanics in our combat system guide. However, this is just to illustrate that, aside from the popularity from being based on a massive and iconic anime franchise, Dokkan Battle also has a lot going for it in terms of mechanics and gameplay.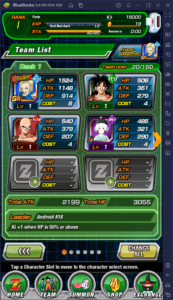 Nevertheless, as a gacha RPG, much of the aspects present in other games in the genre can be found in Dokkan Battle, as well. This includes the fact that, in order to increase their strength, players must summon a wide variety of characters and assemble powerful synergized teams with them. These characters, in turn, each have unique stats, skills, and passives, which makes it a bit difficult to know which are the best. And this difficulty is further compounded by the fact that you never know what you're going to get from the gacha system, as each summoning is, for the most part, entirely randomized.
In gacha RPGs like this one, where the summoning is entirely up to RNG, players often opt to reroll in order to unlock powerful characters as early as possible. This is because a few good characters at the beginning can make all the difference in the world when it comes to progressing through the story with ease.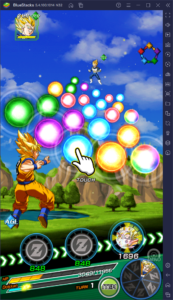 And with that being said, we've decided to create our very own Dragon Ball Z Dokkan Battle reroll guide. If you're new to the game and are thinking of rerolling in this gacha RPG, then you'll find everything you need to know here.
How to Reroll in Dragon Ball Z Dokkan Battle
As is the case in my other games, the point of rerolling in Dokkan Battle is to begin a new game, progress until the point where we can perform the first summonings, and restarting if we don't get the characters we are aiming for. The process is then repeated until we get what we want.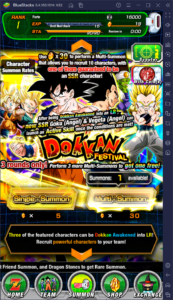 Understandably, considering the random design of the summoning system, it's not rare for players to spend hours, days, weeks, or even months rerolling before starting the game in earnest, as this could be the time it takes until summoning the specific intended character. And in most cases, it's usually well worth the wait as a single good character is enough to carry you through the game.
With that being said, rerolling in Dokkan Battle is quite simple, albeit quite time-intensive. For your convenience, we've broken down the entire process into a few easy steps:
Launch the game and click on "New Game" in the title screen. Complete all the verifications and agreements to begin a new game.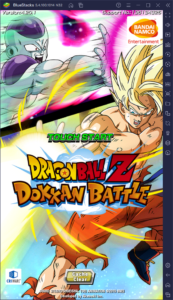 Complete the tutorial missions while the game downloads all the necessary files. You can skip the cutscenes to speed up the process.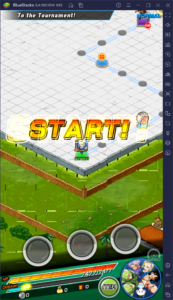 After completing the introductory sequences and you're taken to the main menu, check your gift box to claim all the rewards.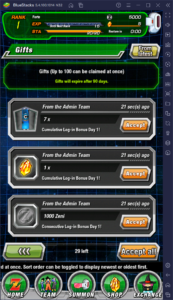 (OPTIONAL) Link your game to a fresh Google Account so you can get 20 free Dragon Stones.

Go to the Summon menu and perform all the summonings that you can with the Dragon Stones you have on hand.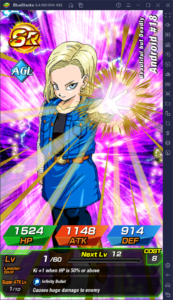 Check your results. If you don't get what you wanted, you must reset your account.

To reset, you must close the game, open Android settings, navigate to Dragon Ball Z Dokkan Battle in the "Apps" menu, and delete all local data.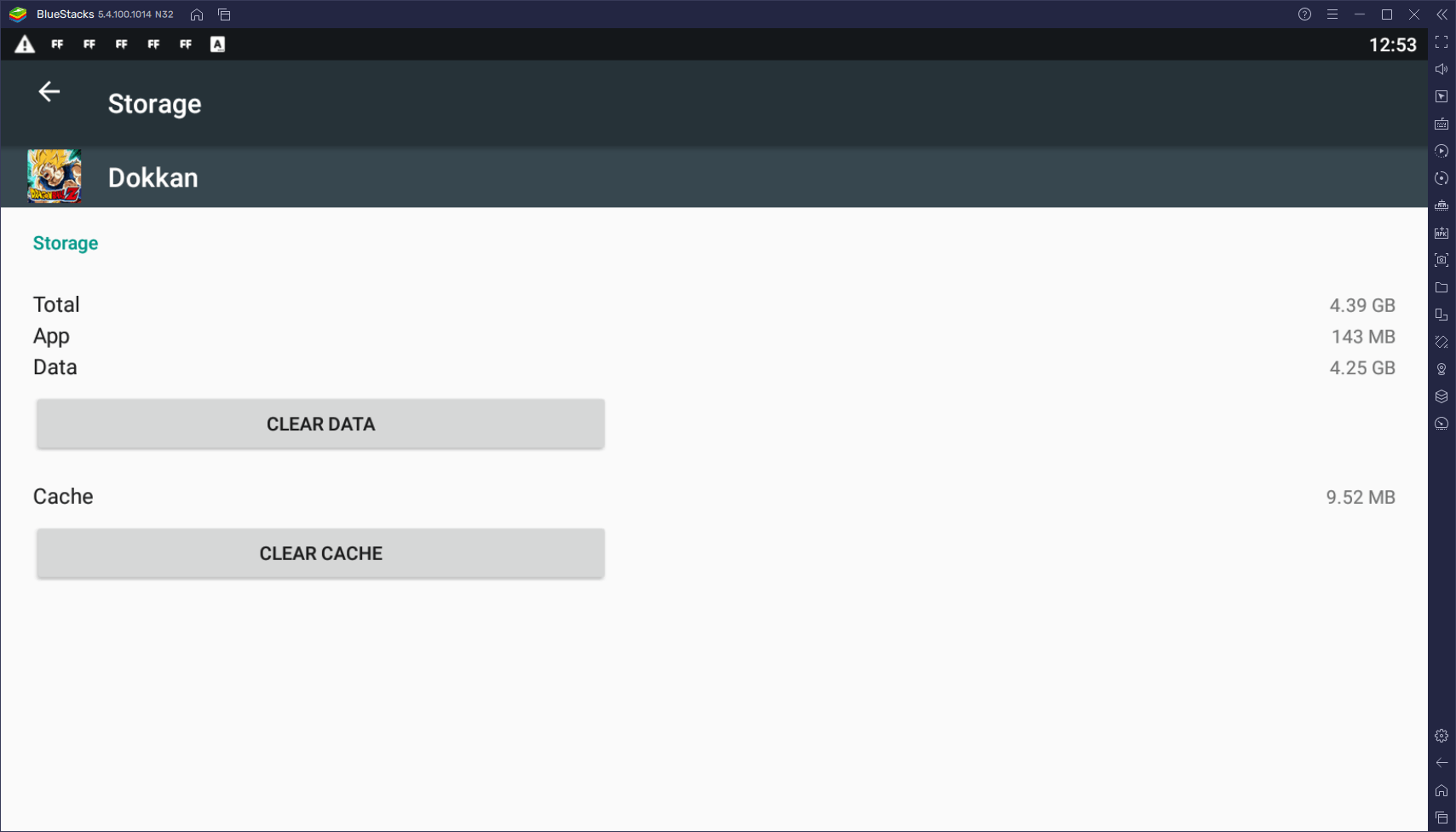 Repeat steps 1-7 until you get the characters that you want from the gacha.
The longest part about this entire process isn't actually playing or rerolling itself, but re-downloading the game's files every time you start anew. If your connection speed is fast, however, you can usually download them all by the time you finish the tutorial battles.
Also, once you do actually obtain the characters you wanted, please remember to link the game to your Google account to safeguard your progress.
Reroll Faster and Easier With BlueStacks
Rerolling in Dragon Ball Z Dokkan Battle can take a lot of time, particularly since there's no way to skip the tutorial nor the file downloads. And since you only get a handful of summonings per run, it's not uncommon for players to spend ridiculous amounts of time pulling for that one specific character (we're looking at you, SSJ2 Gohan!).
Luckily, if you play Dragon Ball Z Dokkan Battle on PC with BlueStacks, you can use the Instance Manager to significantly speed up the rerolling process. This is done by creating multiple instances of BlueStacks, and using them to perform more pulls per reroll cycle at a time. In this sense, while our Android app player can't increase the odds of getting good characters per roll, we can help you to actually perform more rolls within the same period.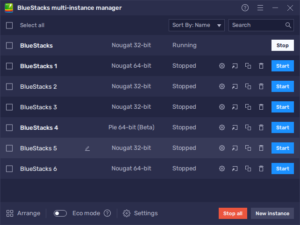 You can install Dragon Ball Z Dokkan Battle on PC by following the steps in our install guide linked above. Afterward, you can press Ctrl + Shift + 8 while on BlueStacks to open the Instance Manager and create a few extra instances. Since you can create as many instances as your PC can handle, it goes without saying that the more instances, the more summonings, and the better the chances of getting good characters.
One last tip regarding rerolling on BlueStacks is that you can use the Multi-Instance Sync feature to significantly streamline this process, particularly when you're rerolling on several instances simultaneously. The way these feature works is that, when active, all the actions you perform on your main instance are replicated on every other active instance. In this sense, by only playing on your main account, BlueStacks will help you progress on all the others so that you can reroll on multiple accounts, without the extra effort of playing and progressing on each of them individually.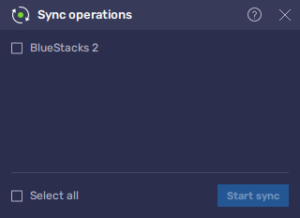 You can press Ctrl + Shift + 9 while running multiple instances to open the Sync feature and start using it.