Game Guides
How to Play EVE Echoes on PC with BlueStacks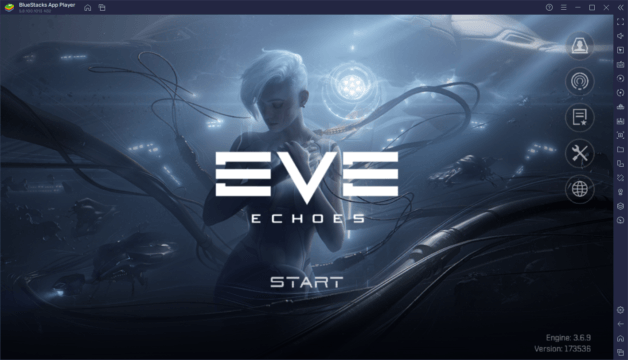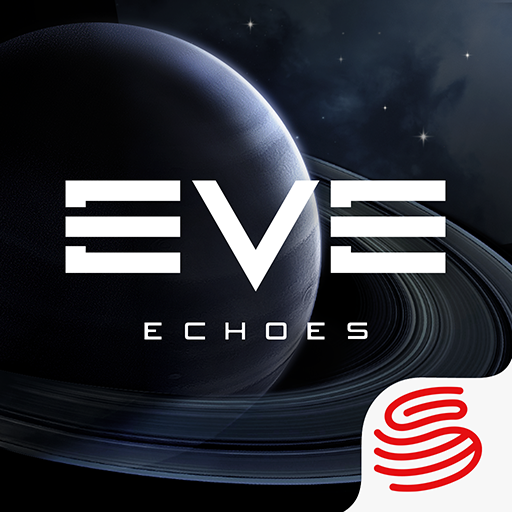 EVE Echoes is the mobile version of the extremely popular and polarizing EVE Online MMORPG, a game set in the vastness of space, where players have free reign to explore, salvage, mine, join corporations, and create their own living by working on anything that they like.
EVE Echoes, much like its predecessor on PC, is also set in space and features many of the same concepts such as ship building, quests, leveling up and advancing in ranks, and many more, but with some streamlining to make it suited for mobile devices. In many ways, EVE Echoes is THE space sandbox game by excellence, ideal for players who simply want to jump into a space MMO and figure things out as they progress through the story and missions.
Downloading and Installing EVE Echoes on PC
Those who want the very best experience with this space sandbox will definitely opt to play EVE Echoes on PC with BlueStacks, as our Android emulator not only gives the optimal experience with the best graphics and performance, but also offers a plethora of tools to further enhance the user's enjoyment of the game.
With BlueStacks, players can issue commands and control their ship with mouse and keyboard, just like in EVE Online, as well as get a much better view of the battlefield at all times, since they would be playing on a larger computer monitor instead of a cramped phone screen. Furthermore, our wide host of features will let you do anything from automating repetitive tasks with macros, and letting you freely customize your mouse and keyboard controls, to playing on multiple instances at the same time, among many other benefits. And this is without mentioning that you won't have to drop a ton of money on a flagship phone to get decent performance, nor struggle with any of the issues inherent to playing on your phone, like overheating, or battery drainage.
The best part about installing and playing mobile games on your computer with BlueStacks is that getting started with our Android emulator is very simple. To begin, all you need to do is follow these easy steps:
On the BlueStacks website, search "EVE Echoes" and click on the relevant result.

Click on the "Play EVE Echoes on PC" link on the top left.

Download and Install BlueStacks on your PC.

Click on the "EVE Echoes" icon at the bottom of the App player.

Complete the Google Sign-in to install the game.

Click the "EVE Echoes" icon on the home screen to start playing.
How to Fix the EVE Echoes Character Creation On Emulators Issue
If you're trying to play EVE Echoes on your PC with BlueStacks, you'll notice that the game will launch, download patches, and update itself correctly. You will even notice that you can get to the introductory cutscene and choose your alliance, as well as choose, customize, and name your character. However, when you actually go to create your character, you'll run into an error that says "To ensure fair play, players can no longer create new characters with an emulator." This can be quite frustrating as it completely blocks you from starting the game on your PC.
However, while this error is disappointing, to say the least, it's also very informative. Specifically, it mentions that players can't CREATE new characters on emulators like BlueStacks, but it doesn't say anything about actually PLAYING it on emulators. In this sense, you can easily solve this issue by simply downloading and installing EVE Echoes on your phone, logging in with your Google account and creating your character, and then going back to your BlueStacks and logging in with the same account, after which you'll be able to start your game on PC.
The Huge Legacy of EVE Online
EVE Online has been a controversial topic in the gaming industry since time immemorial; not just because it's a very complex and intricate game with its own living, breathing economy that's intrinsically tied to real world currency, but also because actually playing and thriving within it requires a ton of reading, learning, and knowledge about the wide variety of ships, trade activities, and even the state of the current corporations in the universe. In EVE, it's not enough to just be a freelancing spacefarer to succeed in this game, but also about finding good corporations to take you under their wing and keep you safe in low sec and null sec systems; to take you out to complete missions; to keep you safe while salvaging wrecks, and to provide support as you explore and make your way through the countless different systems in the universe.
It's difficult to put the scope of EVE Online into words. Suffice to say that it's a very expansive game with tons of different elements to interact with, and a very complex ship building mechanic that lets you create and customize your own starships in countless different ways. From creating salvaging vessels that let you collect the wrecks of battles; support ships that can assist allies in combat by providing beneficial effects, or an interceptor type ship adept at flanking and destroying enemies. There's a whole world of customization available in this game.
EVE Echoes: A Worthy Mobile Adaptation
All of this is just to set the stage of expectations for EVE Echoes and for what players could find in the proper mobile adaptation of the widely popular EVE Online, which we strongly believe is something Netease handled very well, since this mobile version maintains the spirit of the original, while also making the game quite accessible for those who play on their phones.
In this game, you'll be carving your own name and building your own legacy as a Capsuleer by venturing through space and collaborating with various agencies to complete missions and assist them with many different tasks. As you progress, you'll gain access to new starships, which you can freely outfit with a variety of modules and make them suited for countless different purposes. Similarly, Echoes also offers an implant system that, just like with your ships, lets you customize your character and choose how they will develop as they increase in power during your journeys.
Lastly, EVE Echoes also offers a wide variety of game modes, both for PvP and PvE, which will help to keep the gameplay always fresh and exciting, regardless of what you feel like doing on any given day.
There's quite a lot to see and find in EVE Echoes, and the best way to enjoy it is by playing it on PC with BlueStacks. Leave us a comment below if you have any issues or questions about the install process!