Game Guides
Evolution 2: Battle For Utopia – Beginner's Guide and Tips for This Shooting Game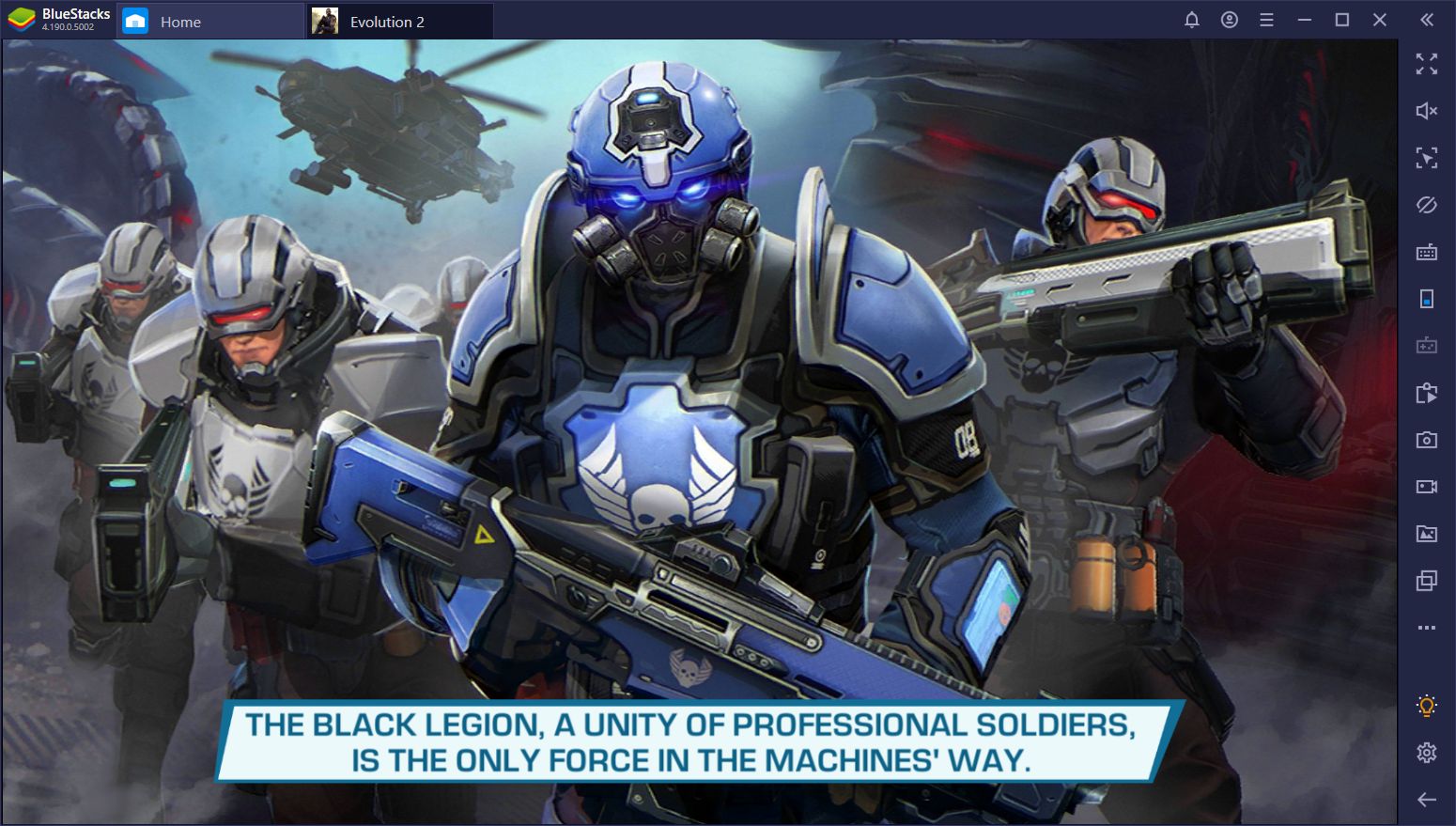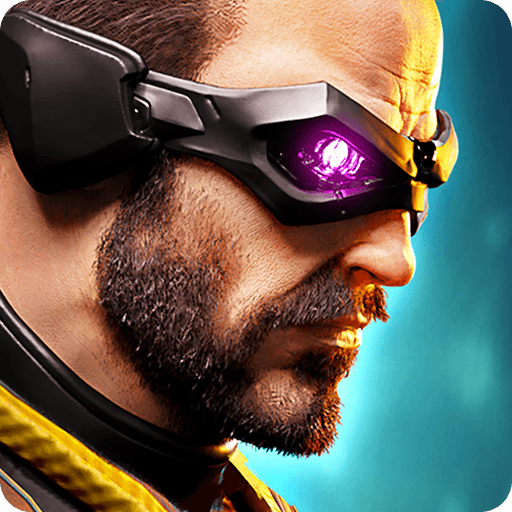 Cover shooters are somewhat rare in the industry of mobile games. In comparison to all other regular FPS and TPS, and other types of shooting games, there are only a scant few cover shooters. Evolution 2: Battle For Utopia is one of the select few that fall into this category that, while quite simplistic and straightforward in its approach, boasts a superb presentation and visuals, alongside challenging and rewarding gameplay.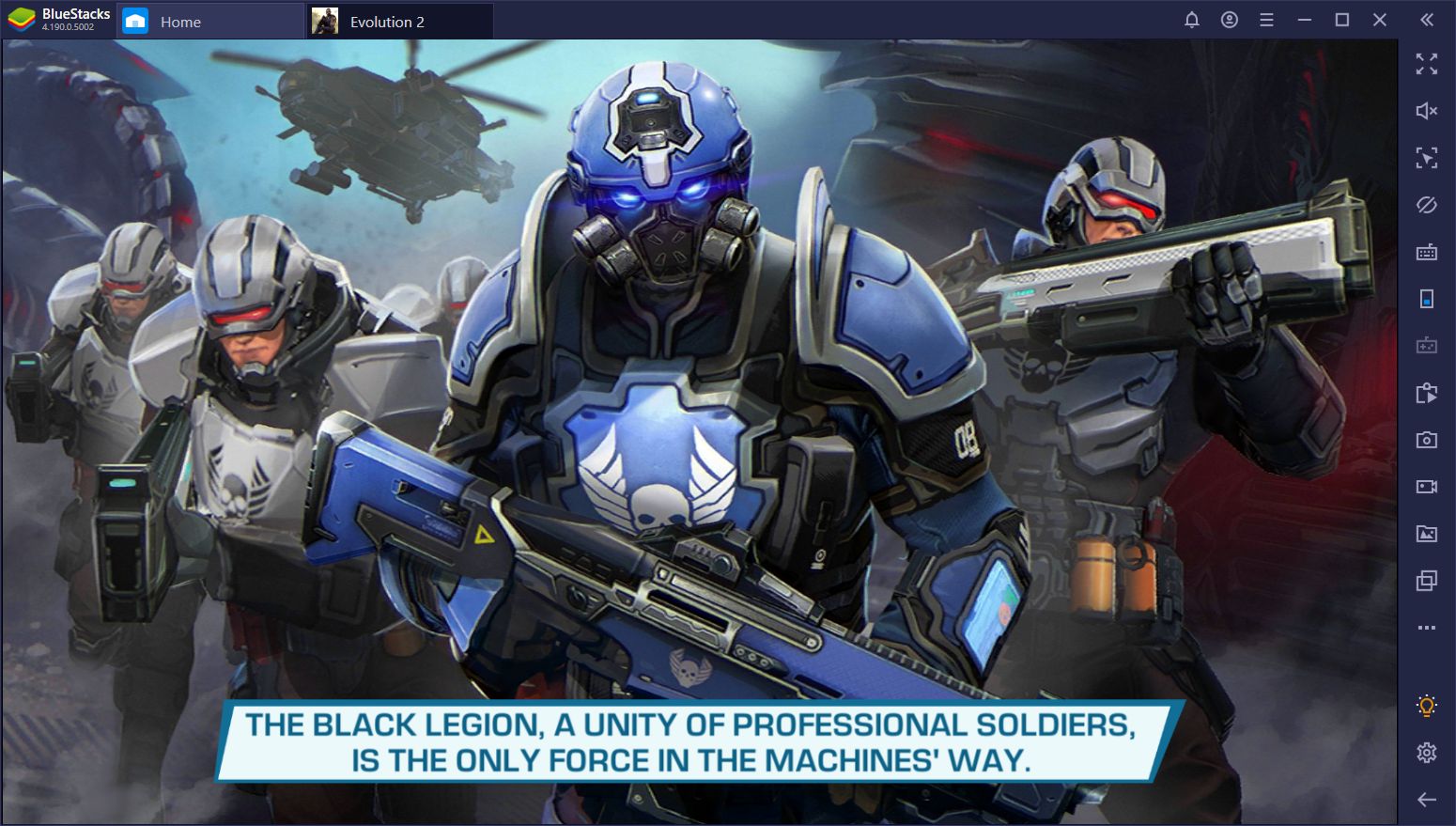 In Evolution 2, you take the role of Captain Blake, a skilled veteran soldier who, when offered the choice of undergoing experimental supersoldier treatment to enhance his abilities, readily accepted in order to protect the planet of Utopia. This planet came under attack by alien forces and, while humanity put up a valiant fight, their forces were slowly waning, and the war was all but lost, until Captain Blake came out and took the fight back to the invaders.
Evolution 2 is a cover-based shooter that is played through many different stages, in which the objective is to shoot, shoot, and shoot some more until there are no enemies left alive. However, it's not enough to simply fire at the enemy with reckless abandon as they can also fire back and destroy you if you're not careful. To this end, you'll need to alternate moving between different covers, use powerful explosives and weaponry, and put your skills to the test in order to defeat all your opponents and save Utopia.
There's quite a bit to consider if you want to start on the right foot in Evolution 2: Battle for Utopia. Luckily, we created this handy beginner's guide so you can read up on the most important tips and tricks before jumping in.
The Basics of Combat
While Evolution 2 is definitely a cover shooter, your character handles most of the shooting on his own. In fact, you don't really have to worry about aiming at all, except for when you want to use special weaponry, at which point you'll actually have to aim manually. For the most part, however, the only thing you'll have to worry about is dodging enemy fire and explosives, and staying safe behind cover.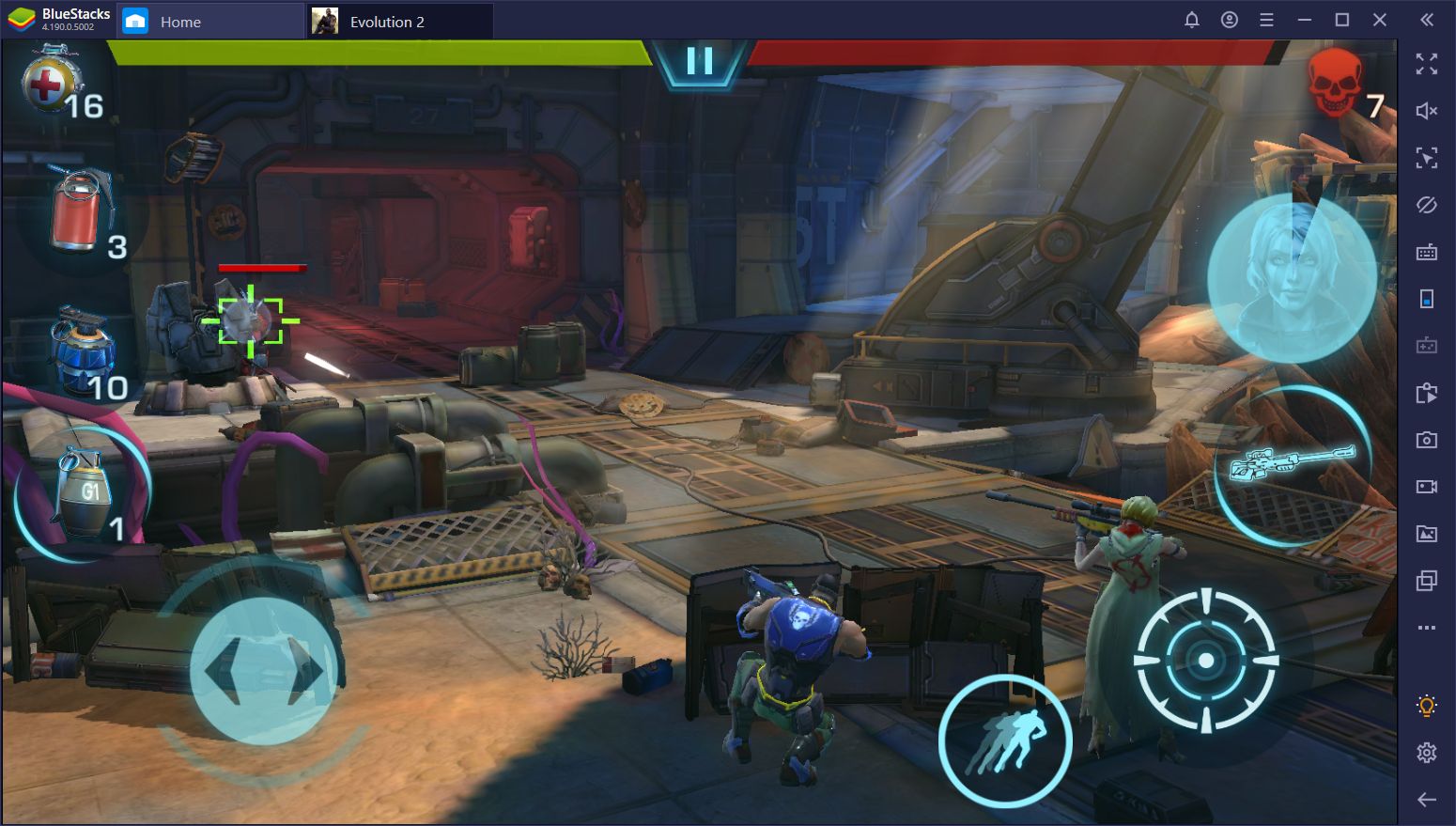 The stages in this game consist of gauntlets of enemies and challenges that you'll have to overcome in order to proceed. Whether it's gunning down a horde of random mooks, or placing carefully-aimed shots in the engines of an enemy vehicle, most of the problems in Evolution 2 can be dealt with through explosives, bullets, and brute force, and we wouldn't have it any other way.
Your most basic weapon in this shooter game is your rifle, which your character shoots automatically. When you run out of bullets, he will reload automatically before engaging the enemy again. Other than your assault rifle, you also have your machine gun, which your character uses automatically depending on the stage. In general, your assault rifle is used against human enemies, while the machine gun is for fighting alien invaders. Nevertheless, both weapons are functionally similar; they shoot and recharge automatically, though the latter has more ammo capacity.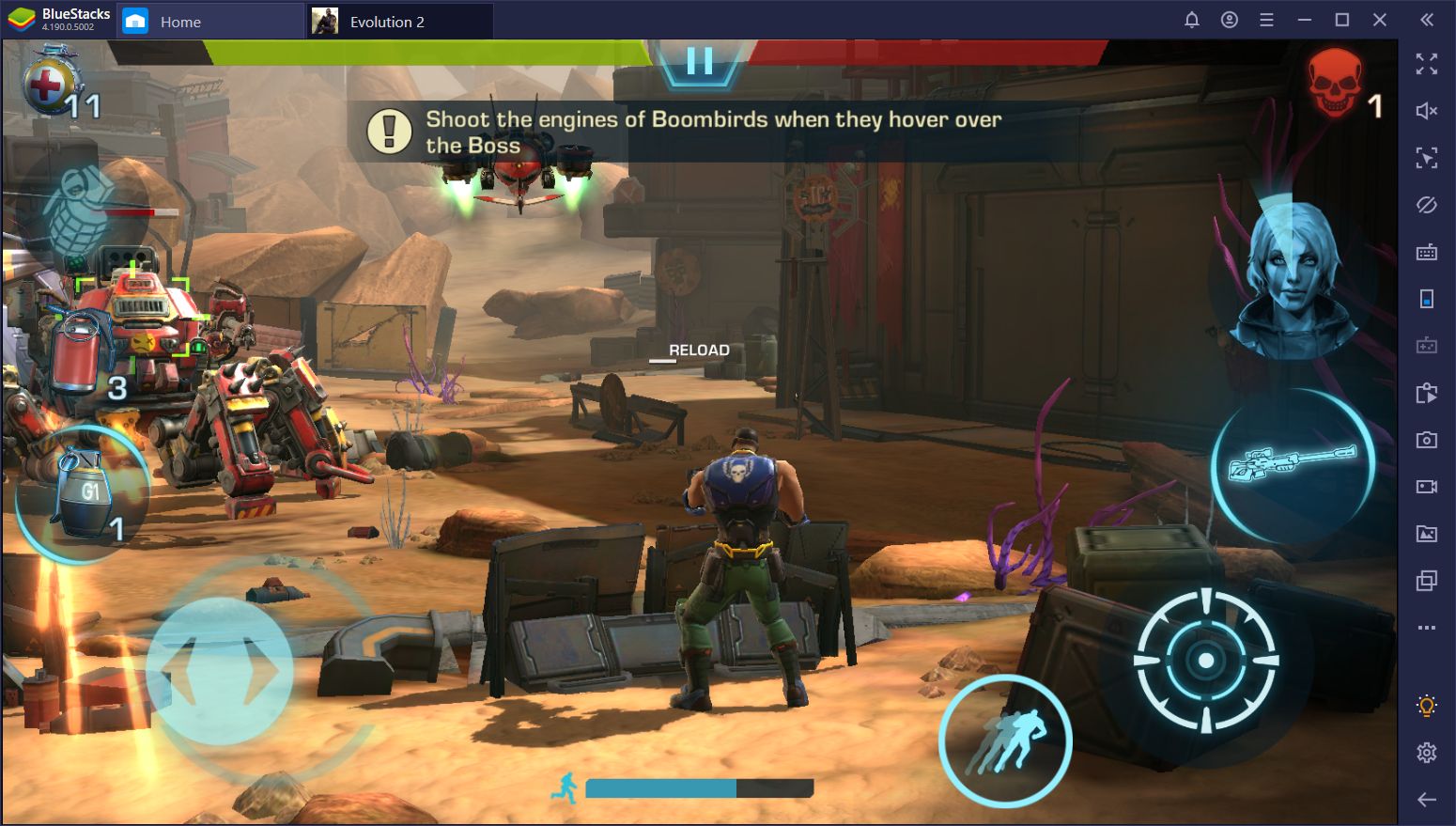 Additionally, you're also equipped with a variety of explosives and gadgets that you can use in battle to gain the upper hand. For instance, your sniper rifle and shotgun are special weapons that operate on a cooldown. The former is used for dealing precise shots to specific enemies, while the latter is used against multiple huddled enemies in order to deal with them in one fell swoop.
When it comes to explosives, you have your frag grenades, which deal damage to all enemies in an area, as well as your incendiary grenade, which does much of the same, but leaving the area doused in flames, continuously dealing fire damage to all enemies. Lastly, you also have your medkit, which you can use to heal your HP.
While there are quite a few other gadgets available in this shooter game, these are the ones you will use the most throughout. However, keep in mind that they are limited and will get consumed every time you use them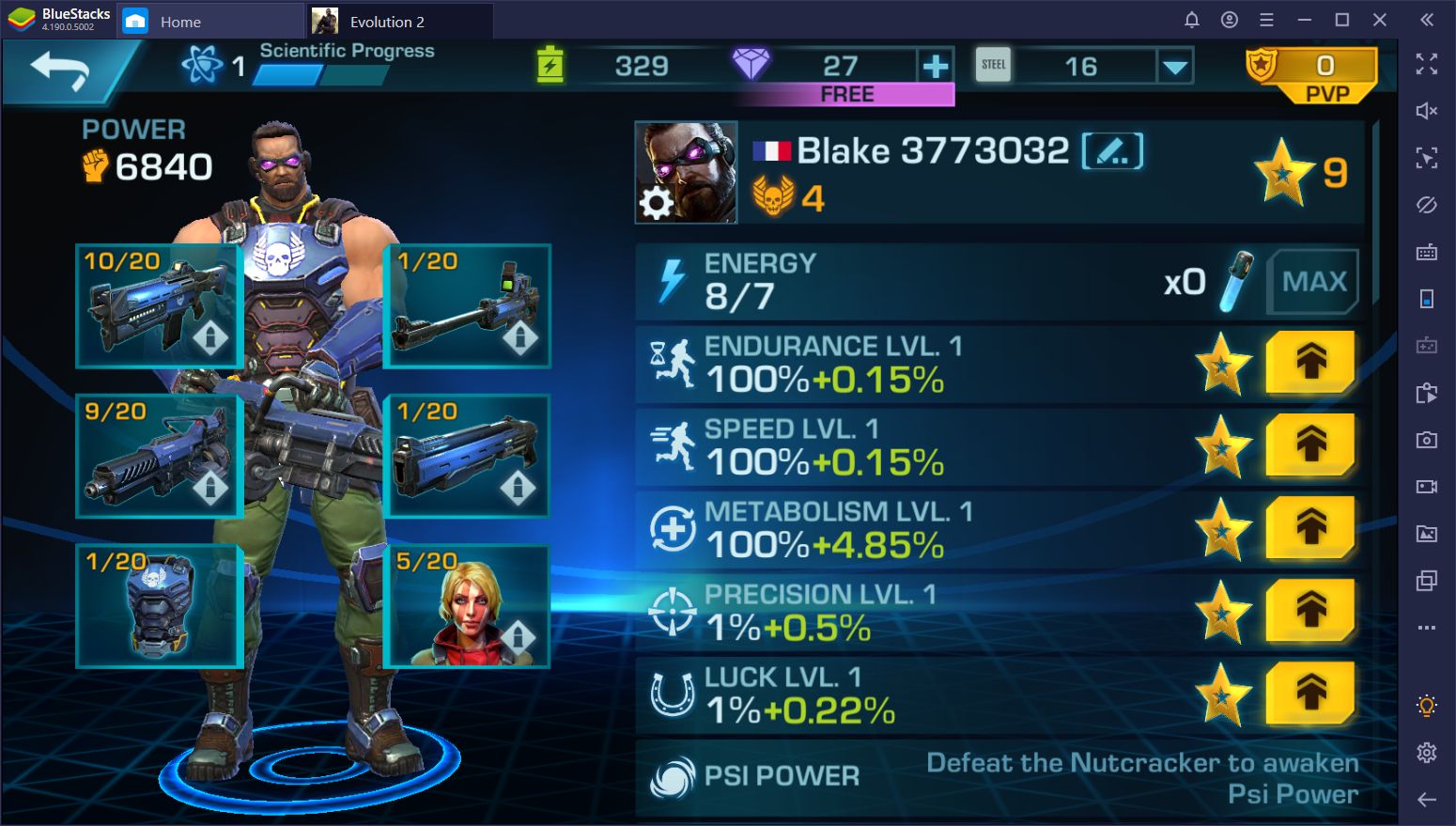 Keep in mind that, while there are quite a lot of gadgets and items you can use in combat, these are all bound to your keyboard if you play Evolution 2 on BlueStacks. Through our Keymapping Tool, you can enjoy unparalleled levels of control by controlling every single aspect of the action with your mouse and keyboard, instead of relying on clunky and cumbersome touchscreen controls.
A Variety of Unlockable Features and Upgrades
While the main protagonist and playable character in Evolution 2 is Captain Blake, you can also unlock different features and NPC companions, as well as research new technologies and upgrades for your weapons. All of this is achieved through your Lab, Workshop, and even by purchasing them on the different stores in the Office. In essence, if you can equip it, it can probably be upgraded or updated in some way.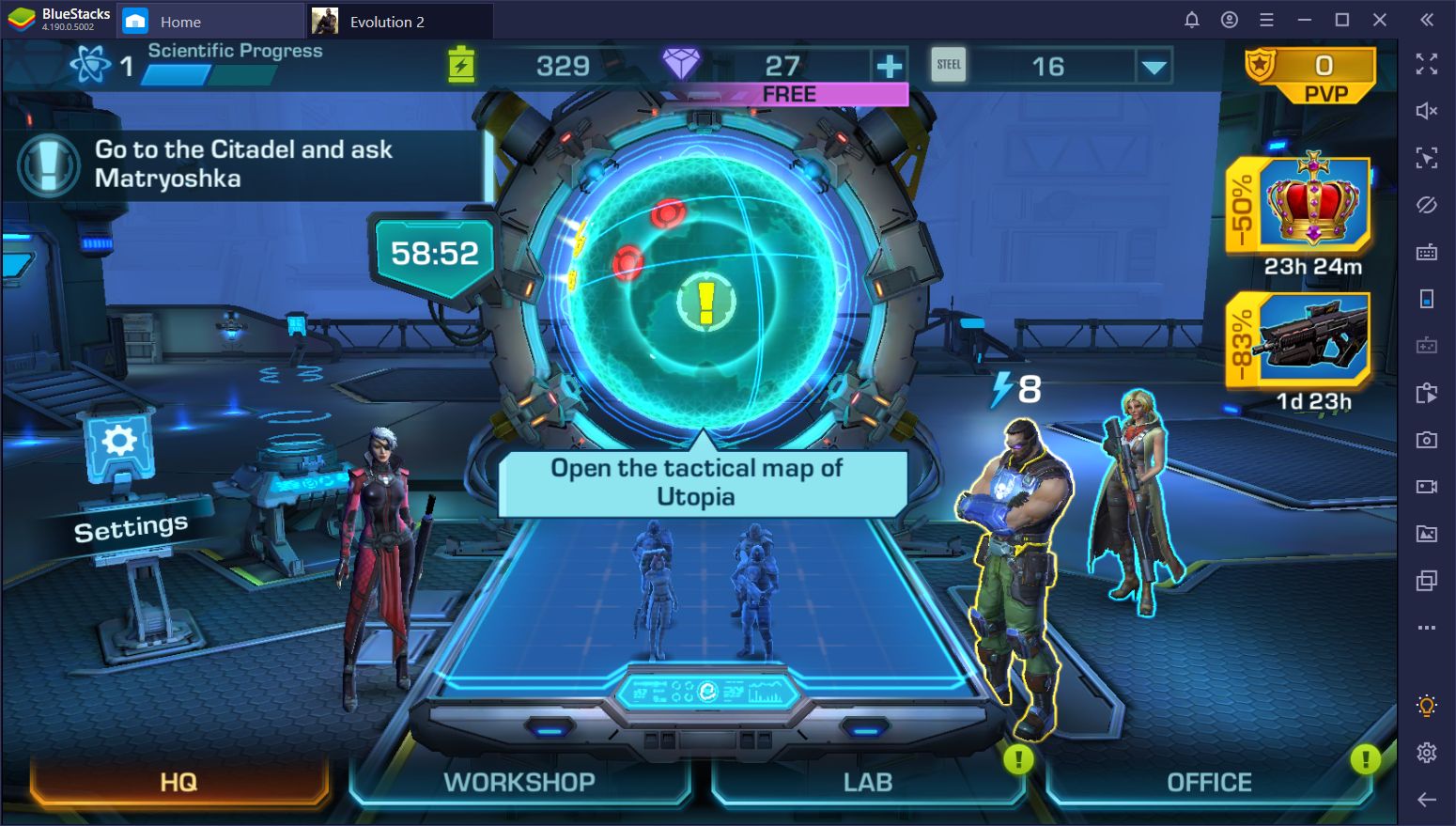 Making sure you're geared up and that your equipment is properly upgraded is always key for winning in Evolution 2. In fact, most stages will let you know if you're unprepared by showing you a suggested combat power. If you're below the recommended level, you'll likely have a hard time beating the stage. In some cases, you won't even be able to access some levels as your helicopter won't be upgraded enough to actually travel to the stage in question.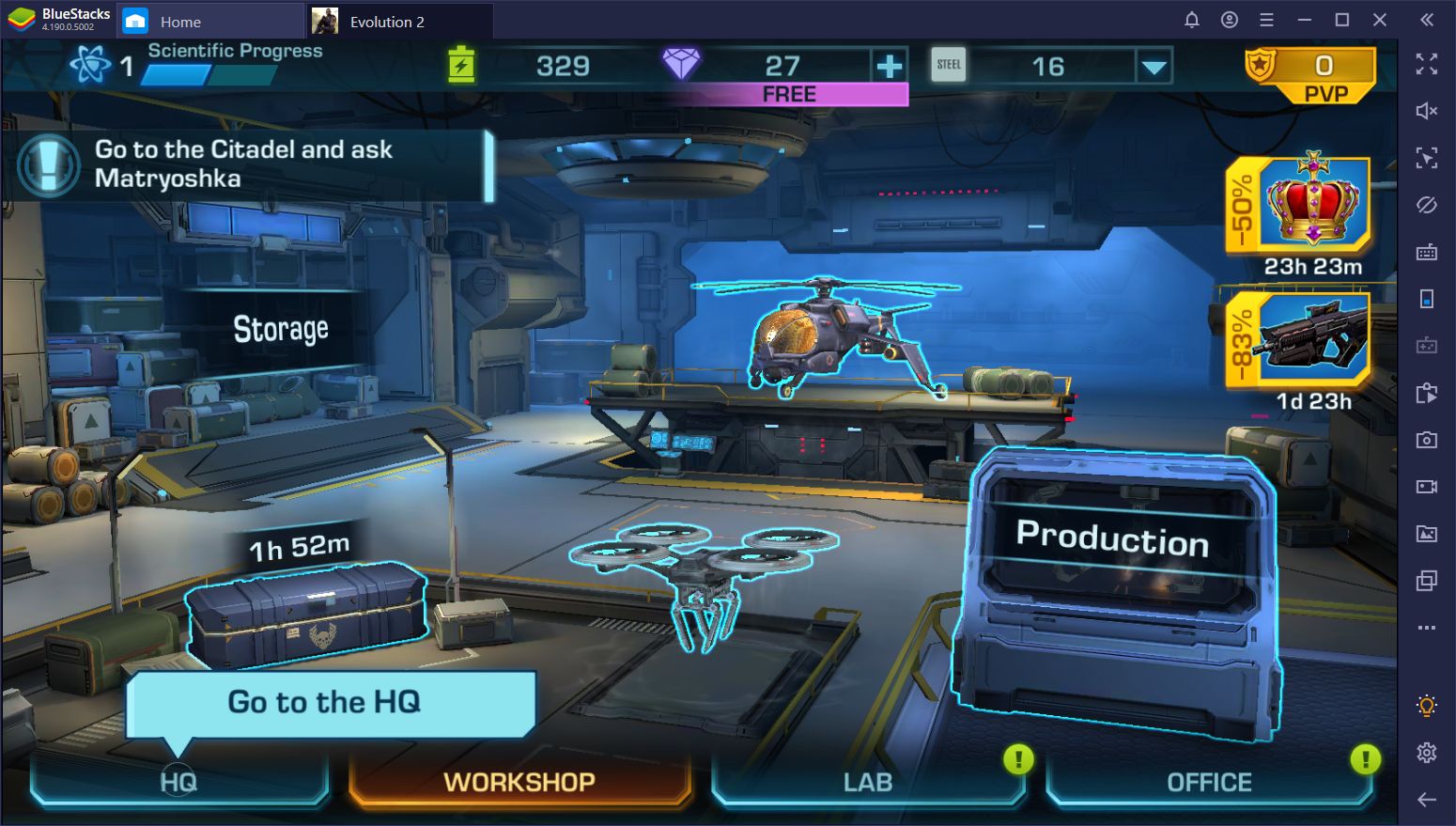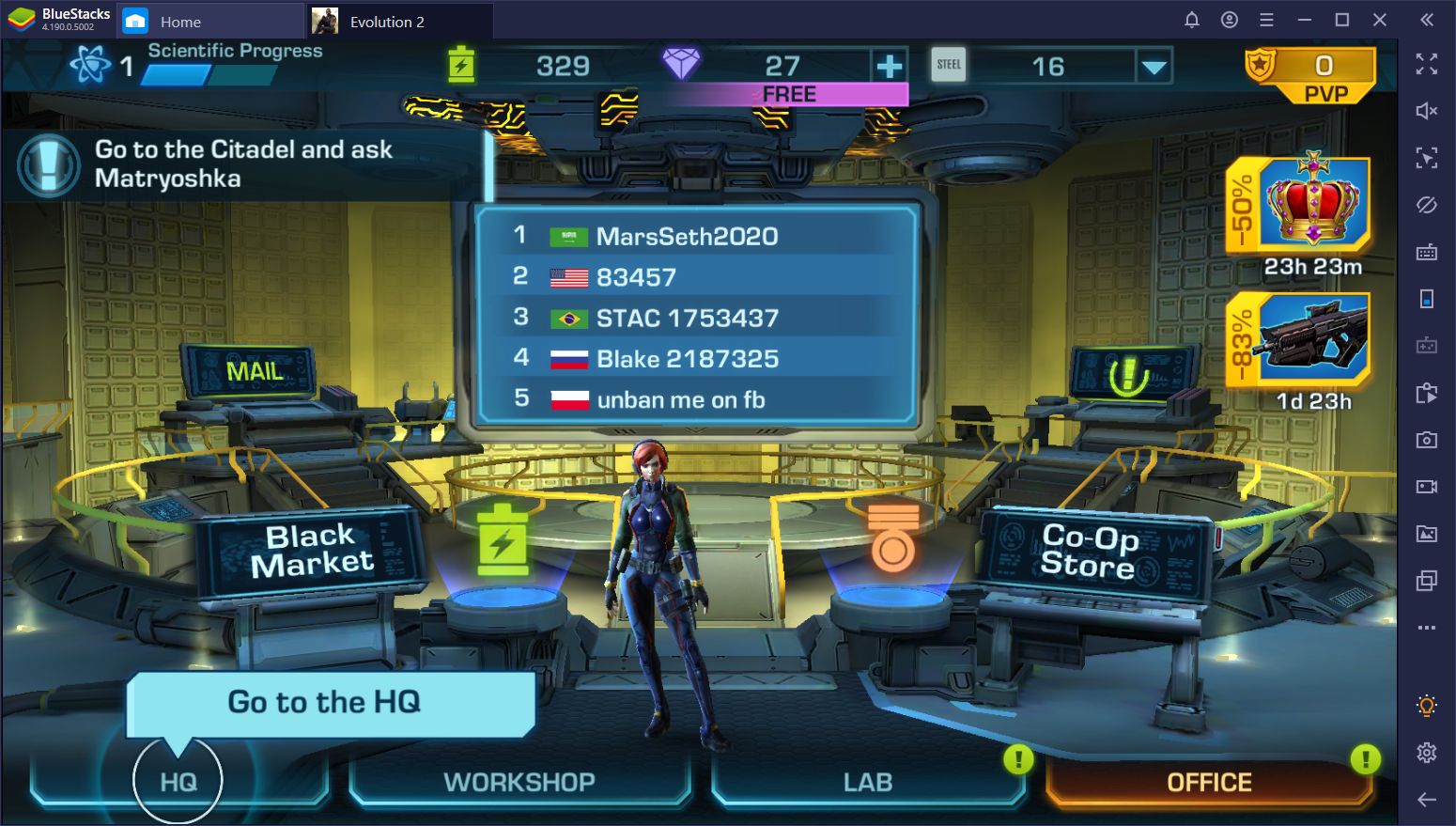 With a combination of frantic, cover-based shooting, lots of different gadgets for use in combat, and a wide slew of features and upgrades, Evolution 2: Battle for Utopia is one heck of a game, which we recommend everyone to try at least once. You can find this shooter game in our App Center, from which you may download it and start playing, with the best controls and performance, on BlueStacks!