Game Guides
The Battle System Of Evolution 2: Learn How To Defeat All Mutants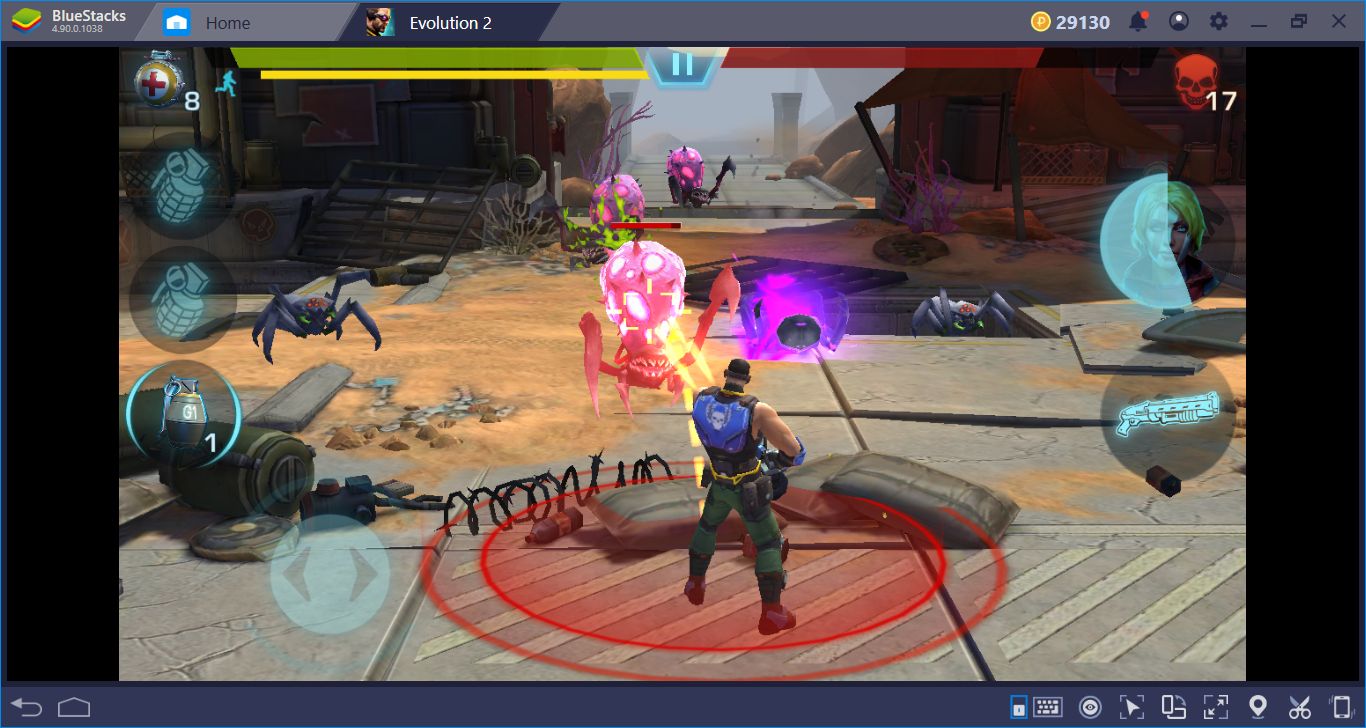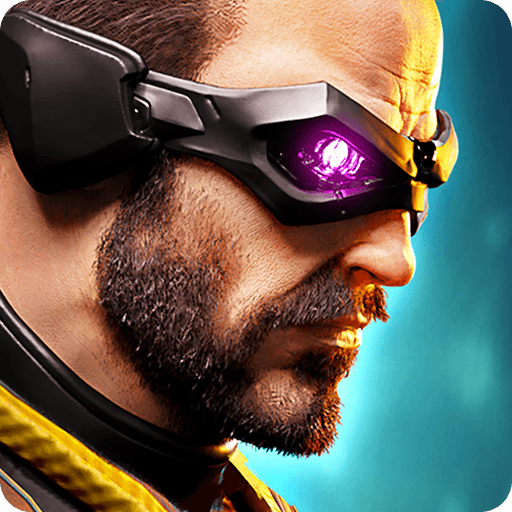 At first sight, the battle system of Evolution 2 may seem simple: It is an on-rails shooter, after all. However, right after completing the first stage, staying alive will become a challenge. You will face tougher enemies and it will take longer to defeat them. In order to save the world (and efficiently kill the mutants), you will need help. And this is what we are going to do with this guide: We will teach you how to stay alive and how to become the ultimate battle master. Ready your weapons, grab lots of magazines: Here we go.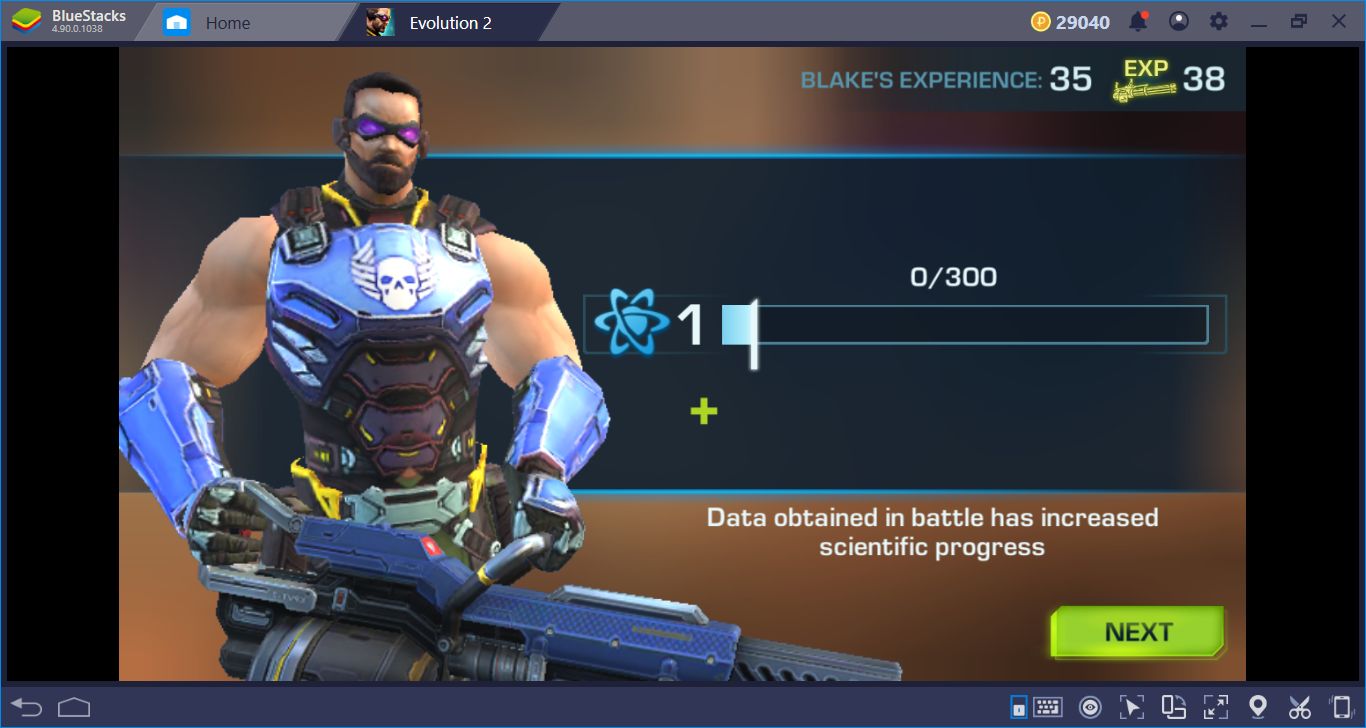 Basic Things You Need To Know
In our review, we already explained the basics of battle mechanics: You can change covers and pick your targets by clicking on them. Other than that, the battlefield is fixed – you cannot move forward or backward. Your character will keep shooting the nearest enemy, even if you don't do a thing. The goal here is to stay alive until you have slain enough enemies.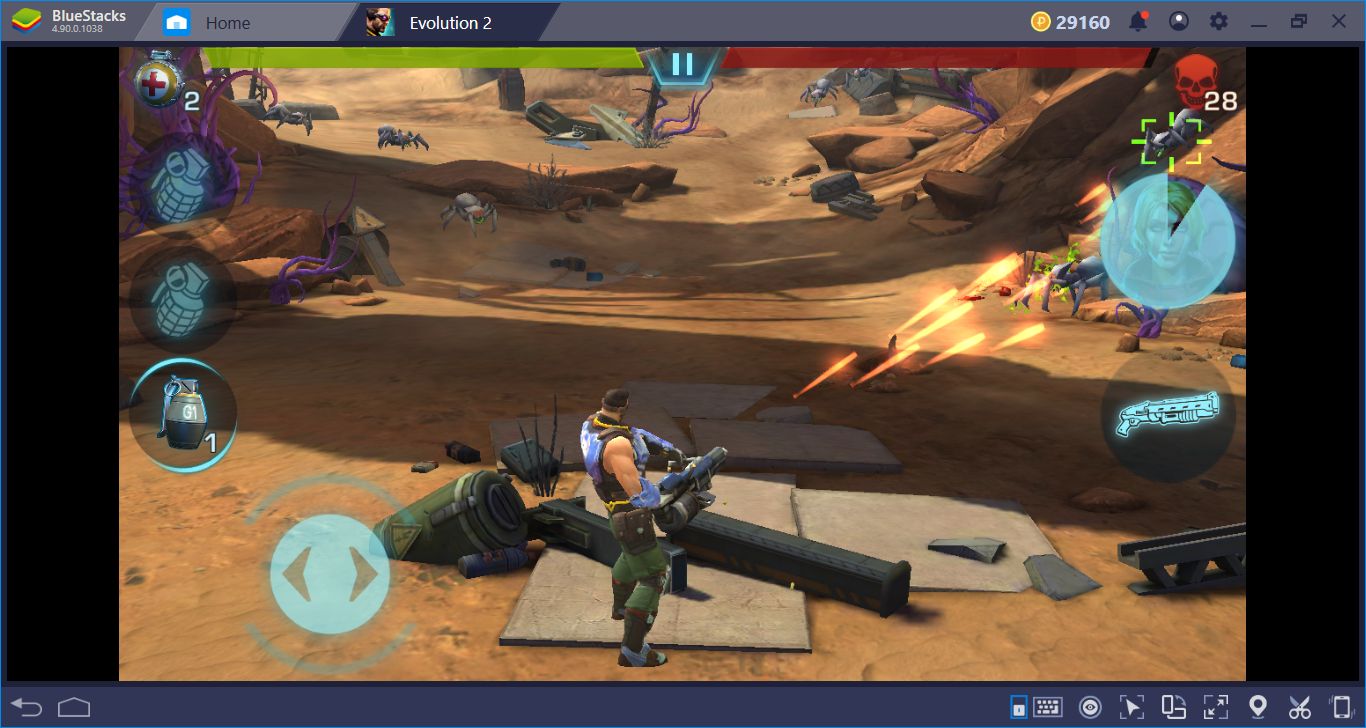 Watch the health bar at the top: Red one belongs to your enemies. When it reaches zero, you will complete the mission.
So, what else do you need to know?
Tips & Tricks: Things To Know Before Starting To Shoot
There are multiple covers you can use on each battlefield. However, they are not static things: Covers can be broken if they take enough damage. And boss-level enemies can destroy them even with one hit. You should frequently switch between covers to prevent that: Do not stay at one place too long, or it will take too much damage and get destroyed.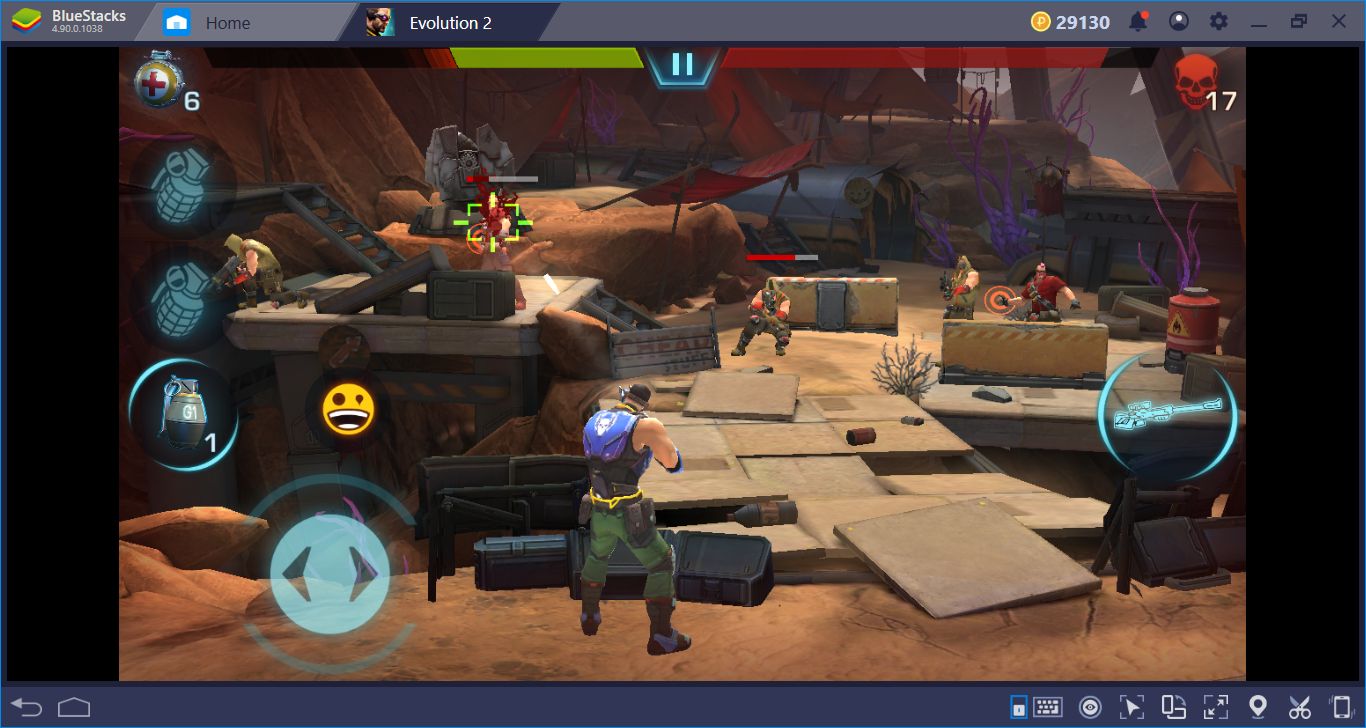 Yeah, this one is broken. Time to move to another cover.
If you see a red circle on the ground, move away immediately. All red circles are bad for your health, especially the ones that belong to bosses. If you stay in one too long, you will die – simple as that.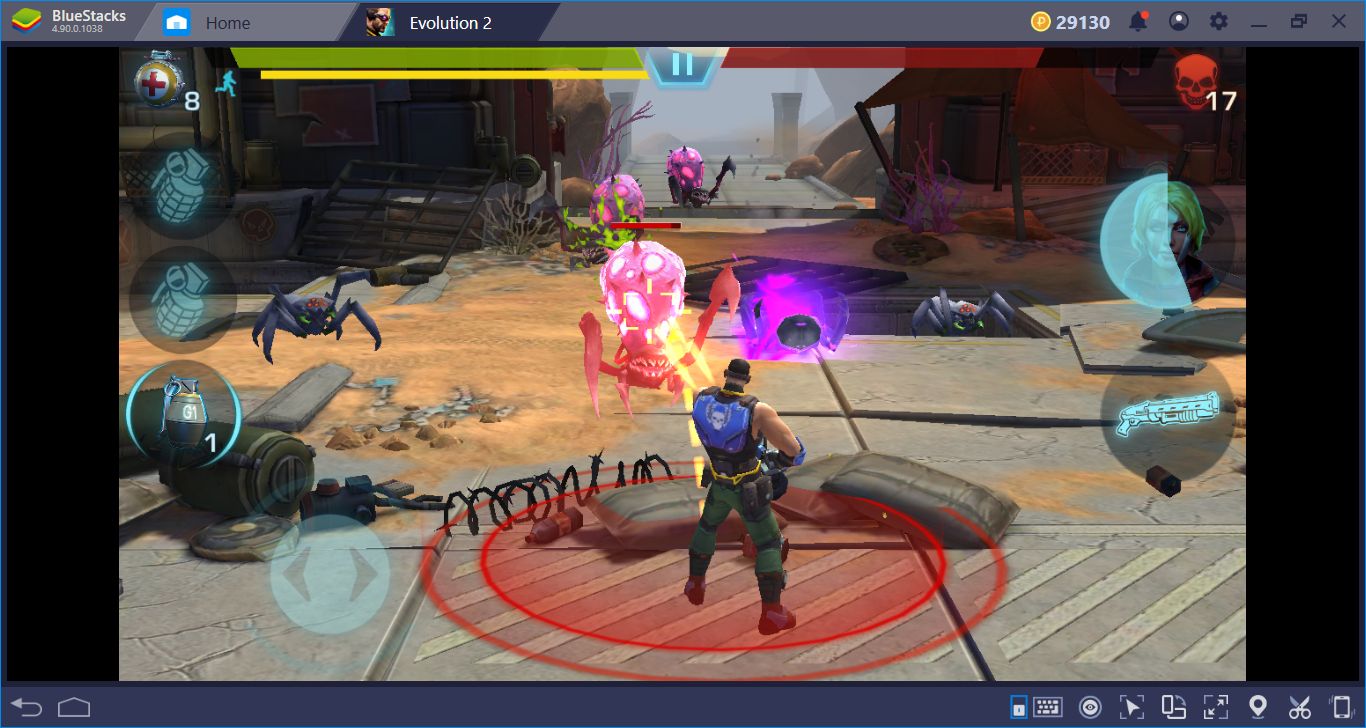 We are talking about this circle.
You can take a second weapon to each fight. Make your choice wisely: Shotguns are better for "robot spiders" because they attack as a horde. With shotguns, you can kill more than one with one shot. If your enemies are "human", on the other hand, taking the sniper rifle will be a good idea – humans usually don't come close to you and attack from a distance.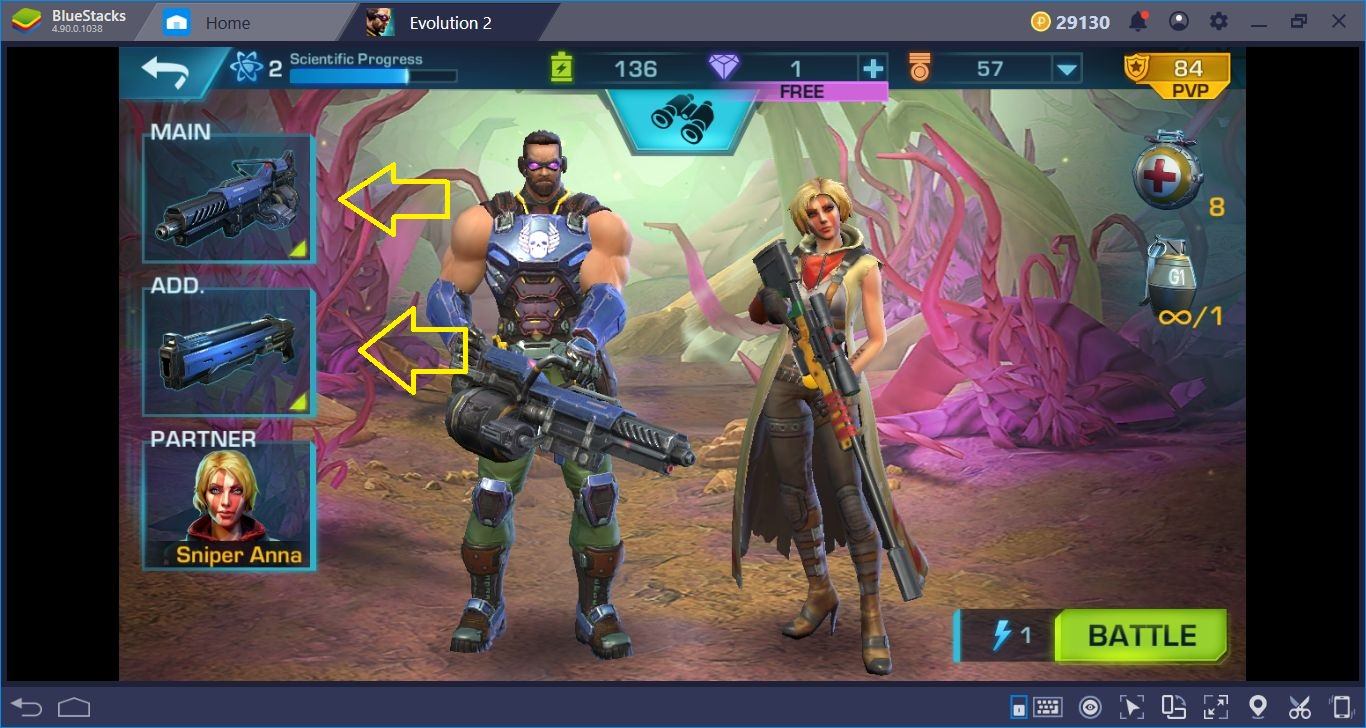 You can change the weapon setup by clicking here.
Know your targets. Harlequins, for example, like to come close and attack you with a big sword – it hurts a lot. "Pink spiders", on the other hand, explode on where you stand. Medics, however, just keep healing your enemies. This means these three enemies should be your primary targets: If you see them, focus on these targets immediately. You can do this by clicking on them, your character will start attacking automatically.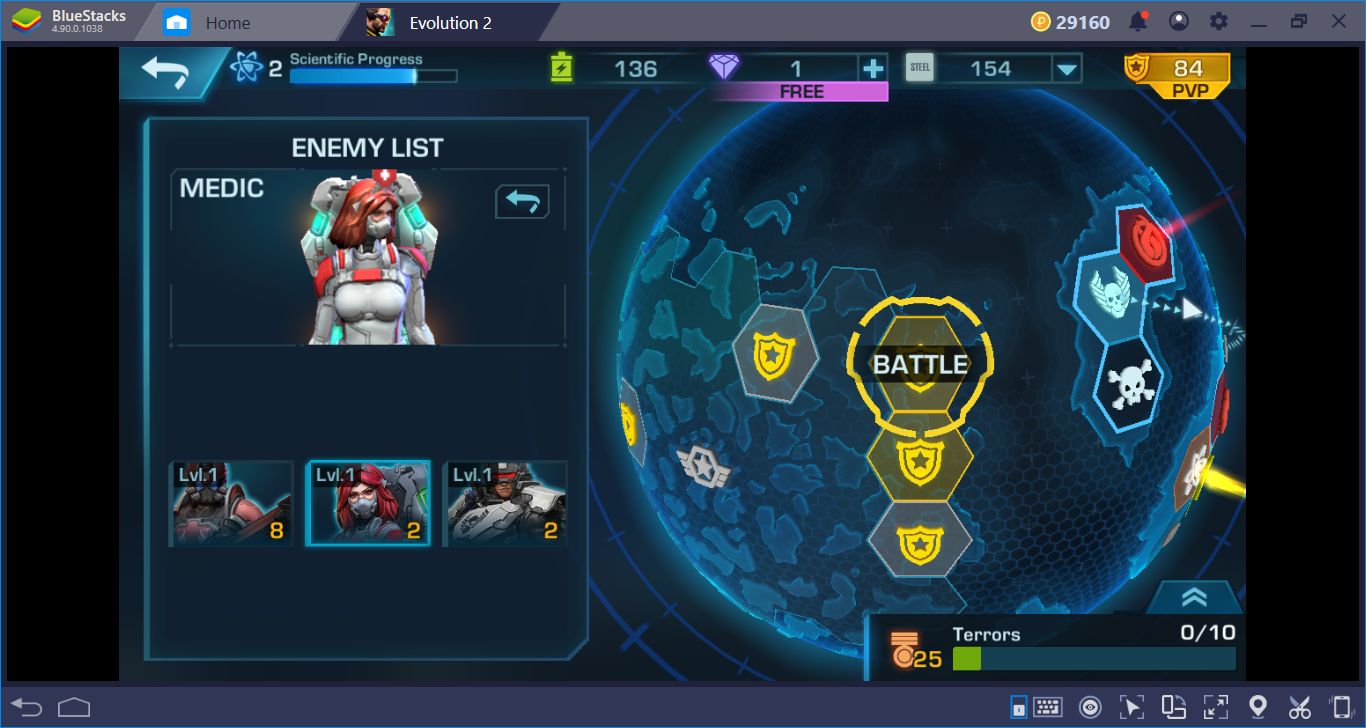 Medic – sexy and robotic, the best combo for an apocalypse.
Save your equipment for the boss. Each stage consists of multiple missions and your equipment is limited. Your rocket launcher, for example, can be used only once. Your grenades are limited too; you cannot throw them like there is no tomorrow. Saving this equipment for the boss is the best thing you can do. During the early stages, a rocket launcher can one-shot any boss enemy. This is apocalypse we are talking about: Save your ammo.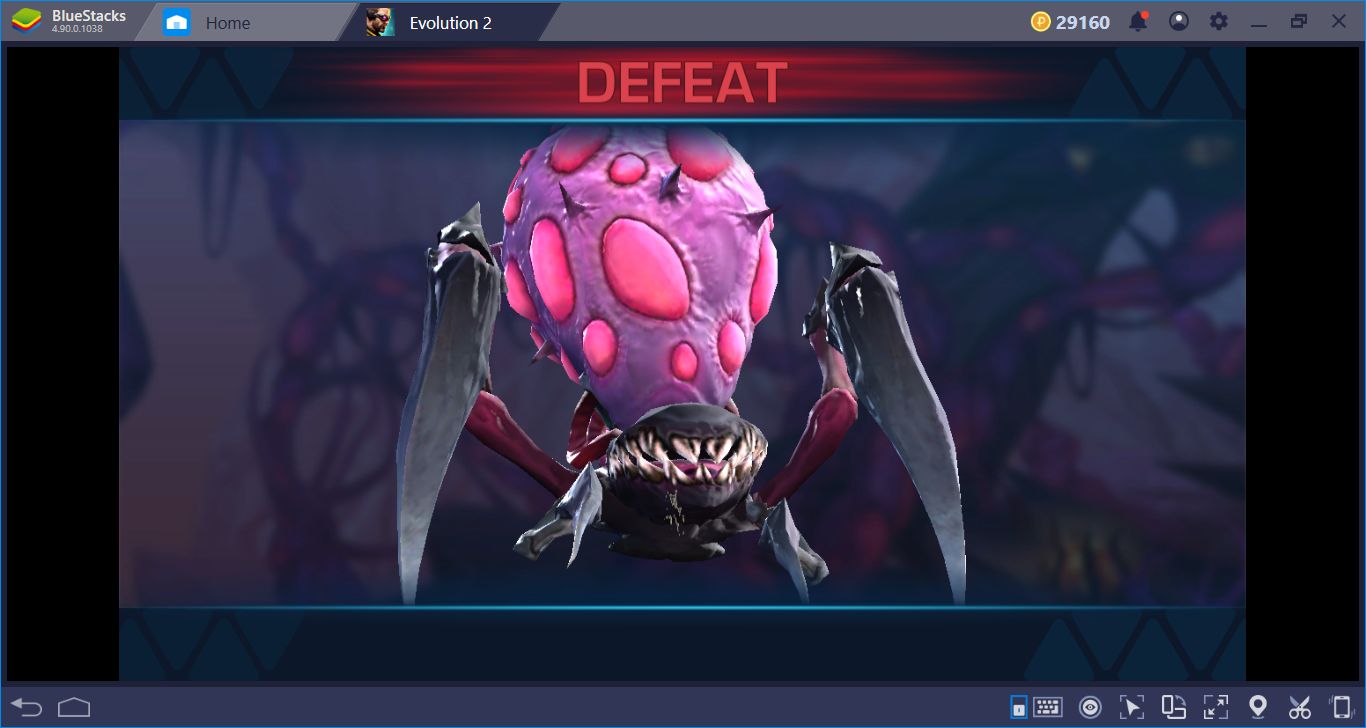 Save your big guns to use on these guys.
Always aim for the head. While using the sniper rifle, headshots will be almost always fatal. Take your time and aim for the head: If you hit the body, none of your targets will die and you will just waste the shot. You are using BlueStacks and it is very easy to aim with your mouse: Use this to your advantage.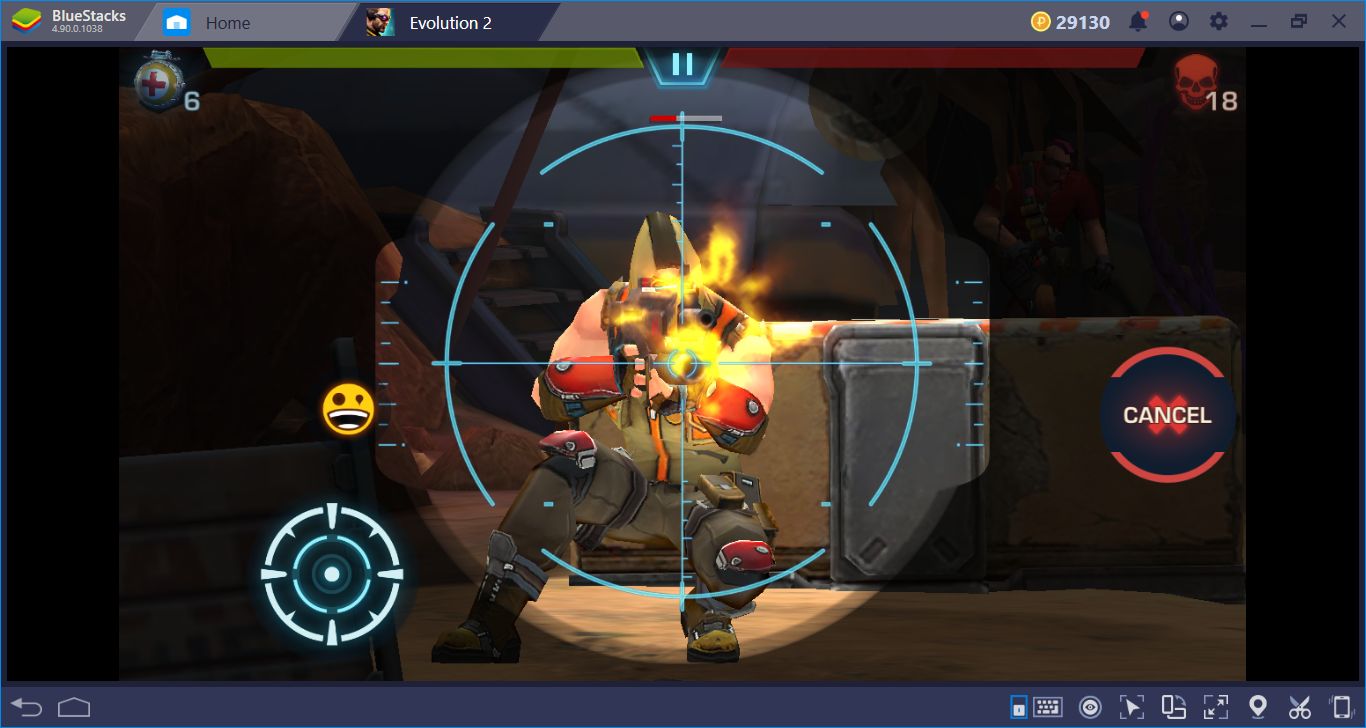 Go for the head, not the body.
Remember that you have a companion. Yes, you are not alone on the battlefield. Your companion has a special attack that can deal a lot of damage: Use it on tougher enemies and the ones you need to kill immediately, such as harlequins. Anna is a very useful companion in this regard: She has a sniper rifle and always aims for the head. At later levels, she gets access to a special ability that can damage even armored targets. Use the special skill of your companion whenever available.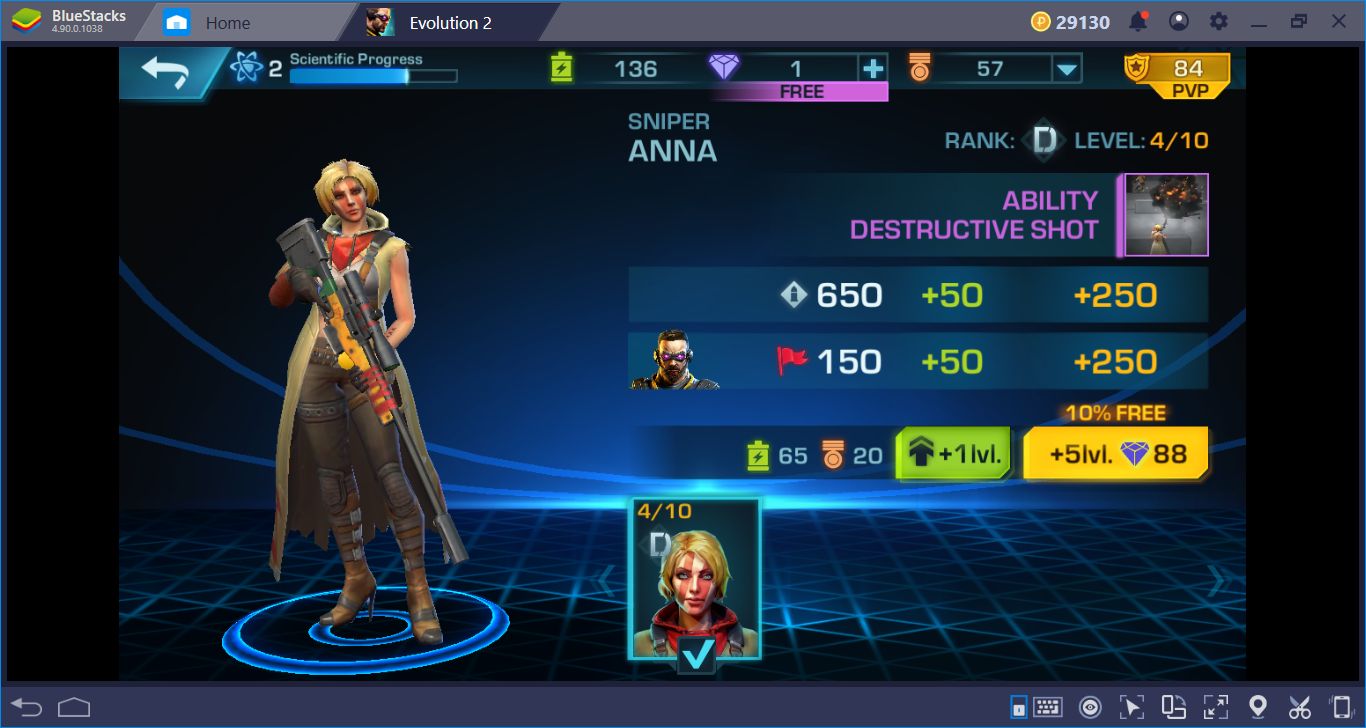 Anna is the best companion you can use until the end-game phase.
And of course, do not forget to upgrade your character, equipment, and your companions. We prepared a separate article for the upgrade process, so you should continue by reading it. Speaking of which, we have several other Evolution 2 articles, why don't you take a look at them too? Saving the world will be never easy but it can be a lot of fun and practical if you follow our advice. Stay safe and keep shooting on BlueStacks!