Game Guides
How To Upgrade Everything In Evolution 2: Battle For Utopia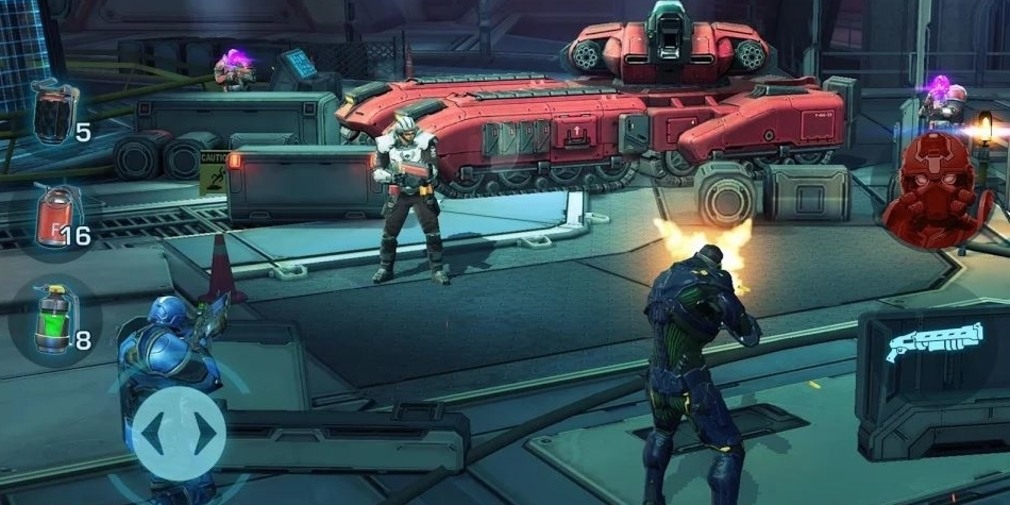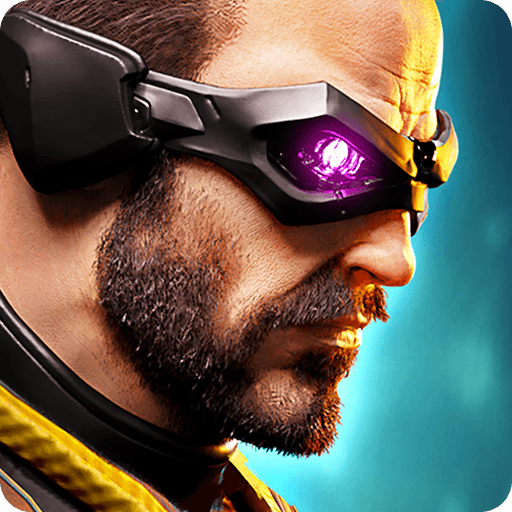 Upgrading is of crucial importance in Evolution 2, Battle For Utopia. You can upgrade your character, your companions, weapons, armor, and even your helicopter. And you should start doing these as soon as possible: Some upgrades (such as the helicopter upgrade) are mandatory to progress the main story and some will improve your battle power, so you can complete the missions easily. In any case, you need to upgrade everything you have. And in this guide, we will tell you how to do this: Let's start becoming a stronger hero.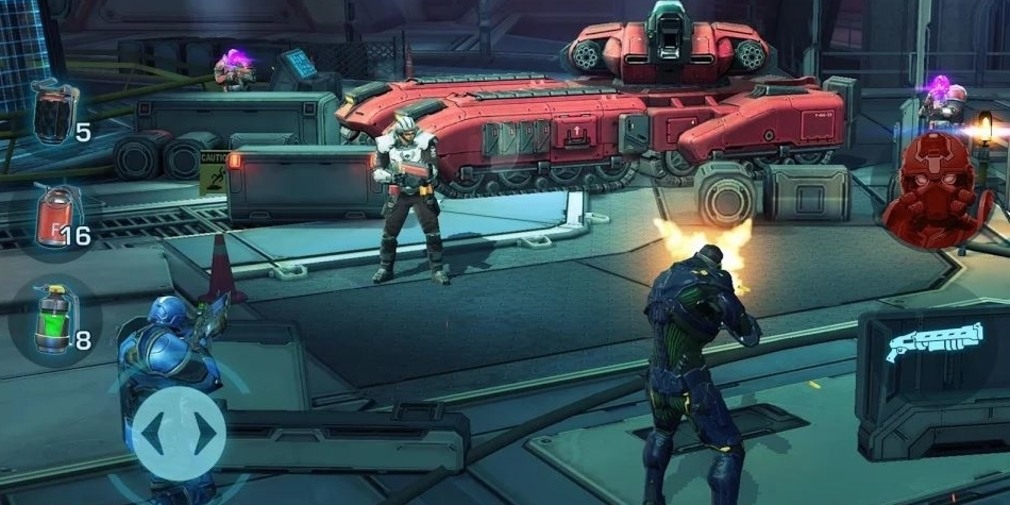 The Leveling Process
Your character and companion can level up after collecting enough XP points, and this process is entirely automatic. After completing enough missions, you will level up automatically and your main stats will increase. Each successful mission will give XP points for your character and weapons. The weapon level-up process is manual, unlike your character. After gaining enough points, visit the Workshop section and increase the mastery level of your weapons. Doing so will increase your weapon efficiency.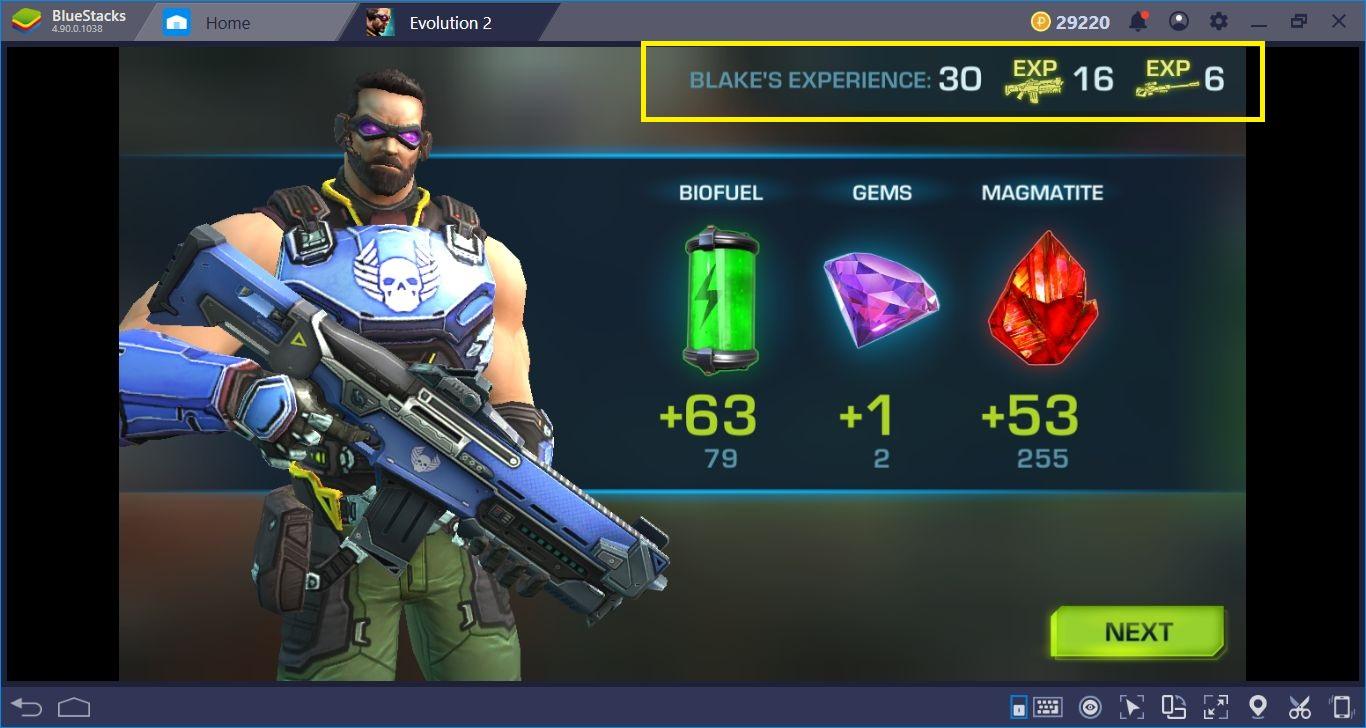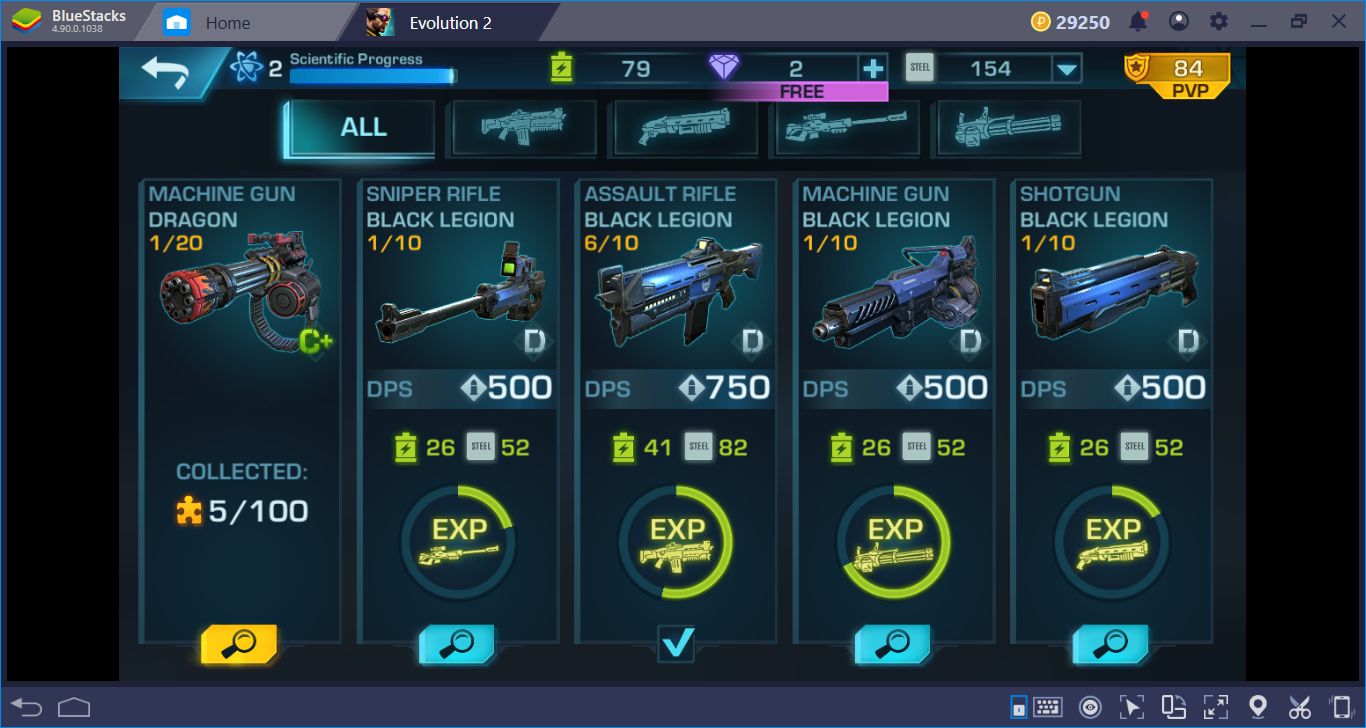 Increase the weapon mastery level from here.
Getting New Equipment And Upgrading Them
You will get four types of weapons at the start: A sniper rifle, an assault rifle, a machine gun, and a shotgun. They will be enough to complete the job until you hit the end-game phase, if you keep upgrading them. Finding better weapons, however, will be challenging. You can purchase them directly from the store with real money, of course, that is always an option. But if you don't want to that, collecting the "shards" of weapons is the only thing you can do.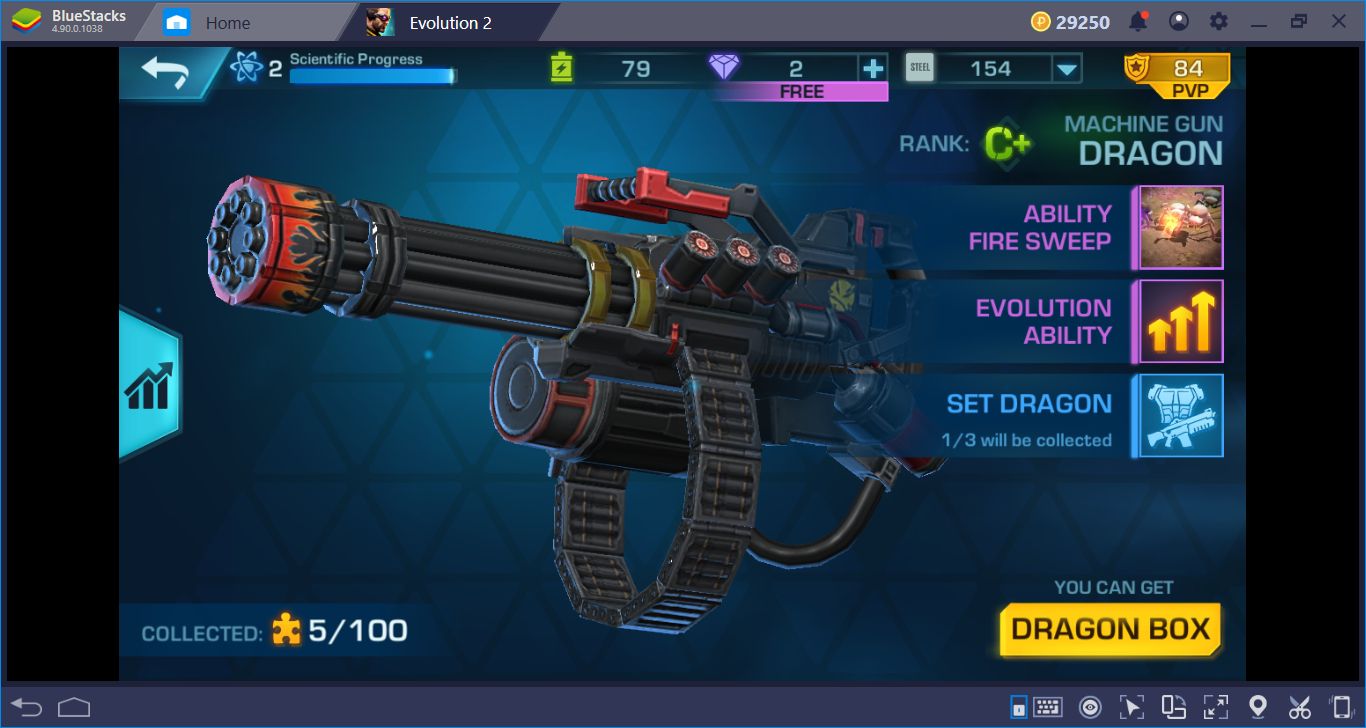 This is a bigger and better gun, but we need to collect 95 more shards to unlock it. Shards can be collected from missions and events, but it will take very long.
Once you obtain weapons and armor, you can start upgrading them. You can do this from the "Workshop" section: To upgrade your armor, click on the holographic image of your hero. To upgrade your weapon, click on its image.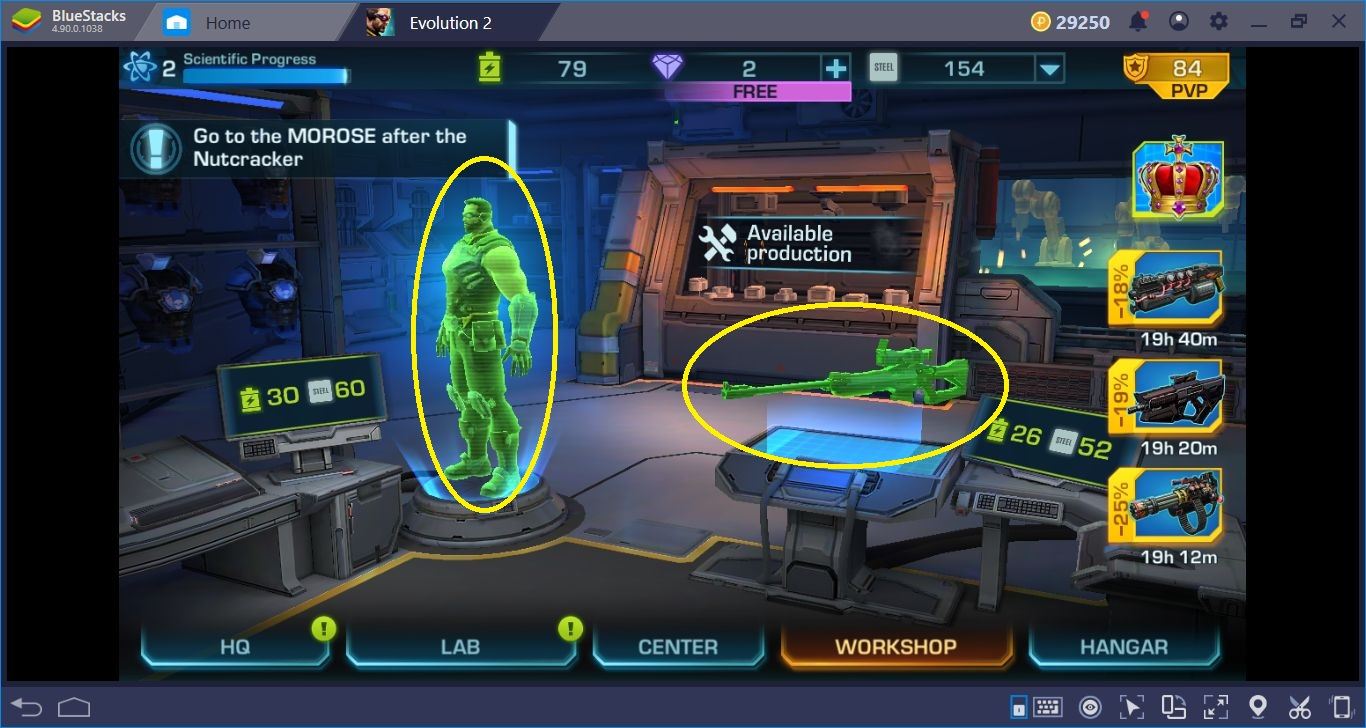 Armor upgrades will give you more health at each level. And weapon upgrades will increase your firepower. This process will always require two resources: Bio-cells and steel. You can collect them by completing all kinds of missions. You should always try to upgrade both before going on a new mission: The damage and health increase are worth it, and bio-cells & steel are easy to find.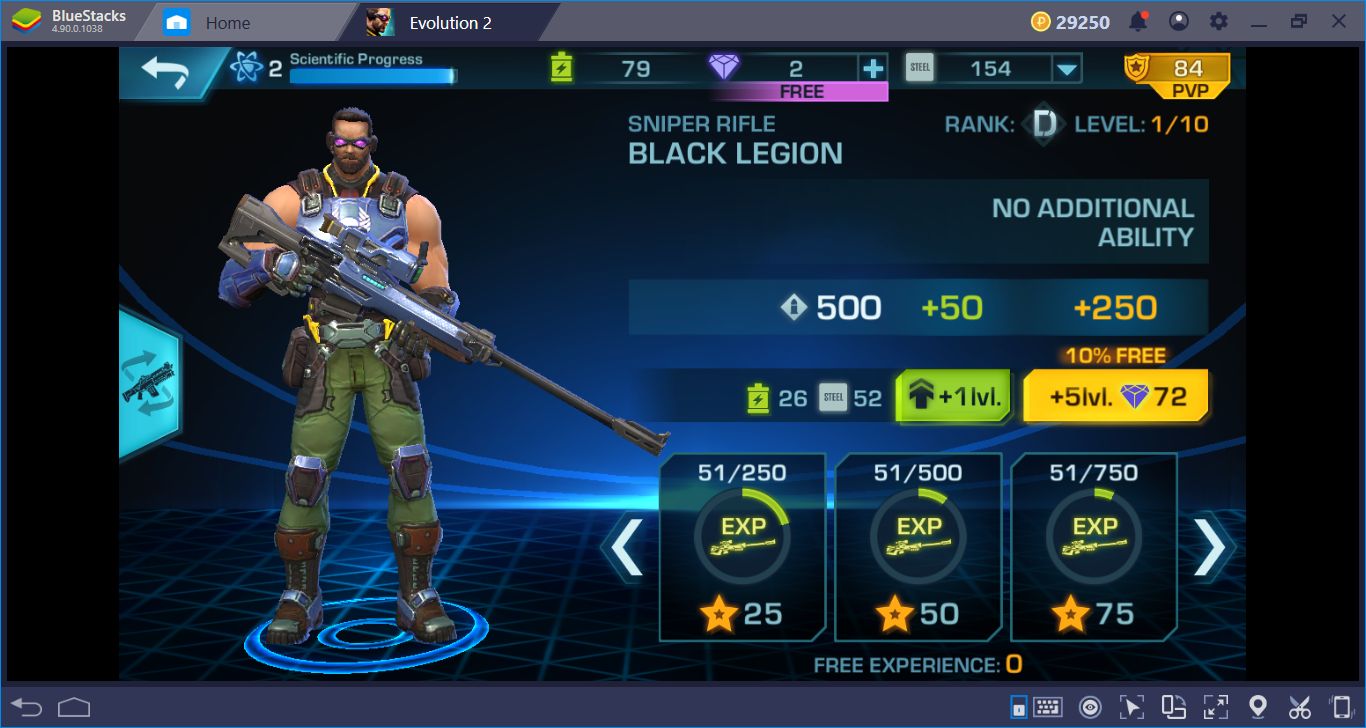 Upgrading this sniper rifle will give 50+ attack.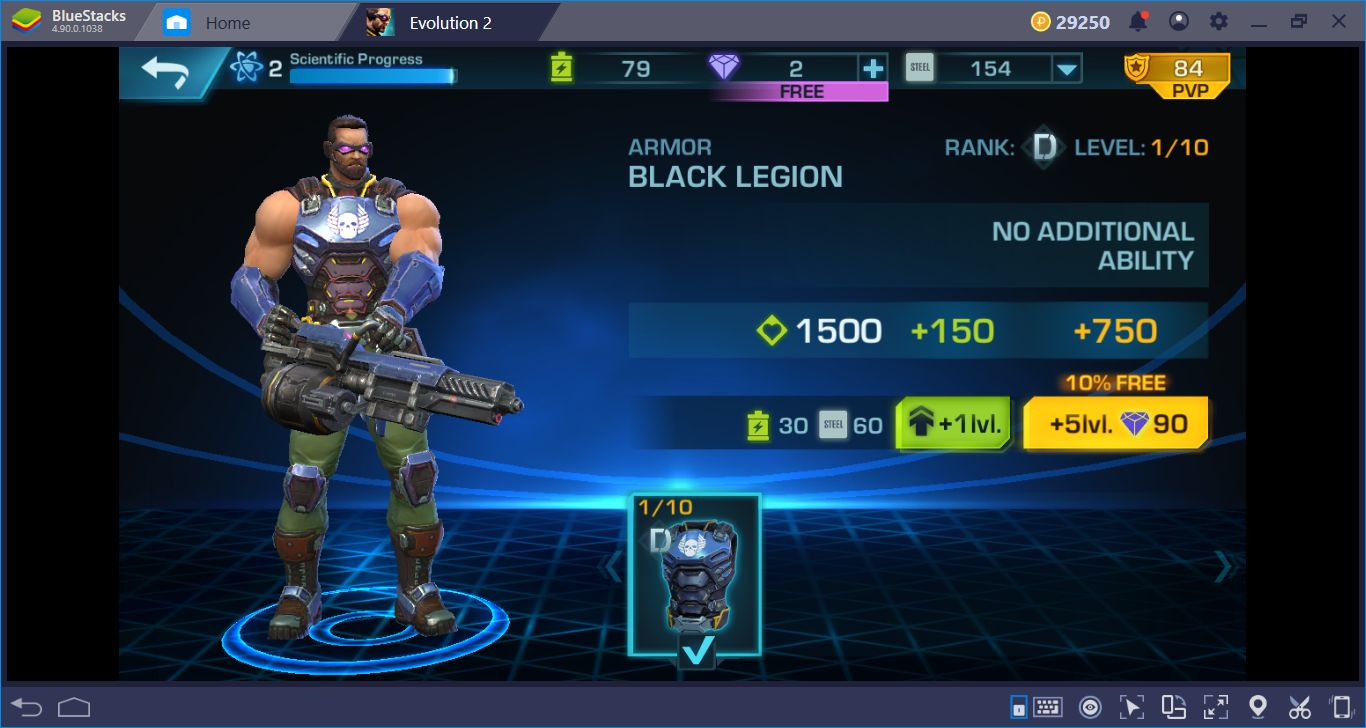 And upgrading the armor will increase our health by 150 points.
There is actually one more way to obtain new weapons & armor: You can research them. You have a lab and it is ready to serve you: Research for new weapon and armor blueprints whenever you get the chance. However, this option should be used after the mid-game phase, in our opinion: Each research takes too long to complete and you also need to produce the thing you researched, which costs lots of resources. So, it may be better to wait until the mid-game phase, where you will have access to more resource types.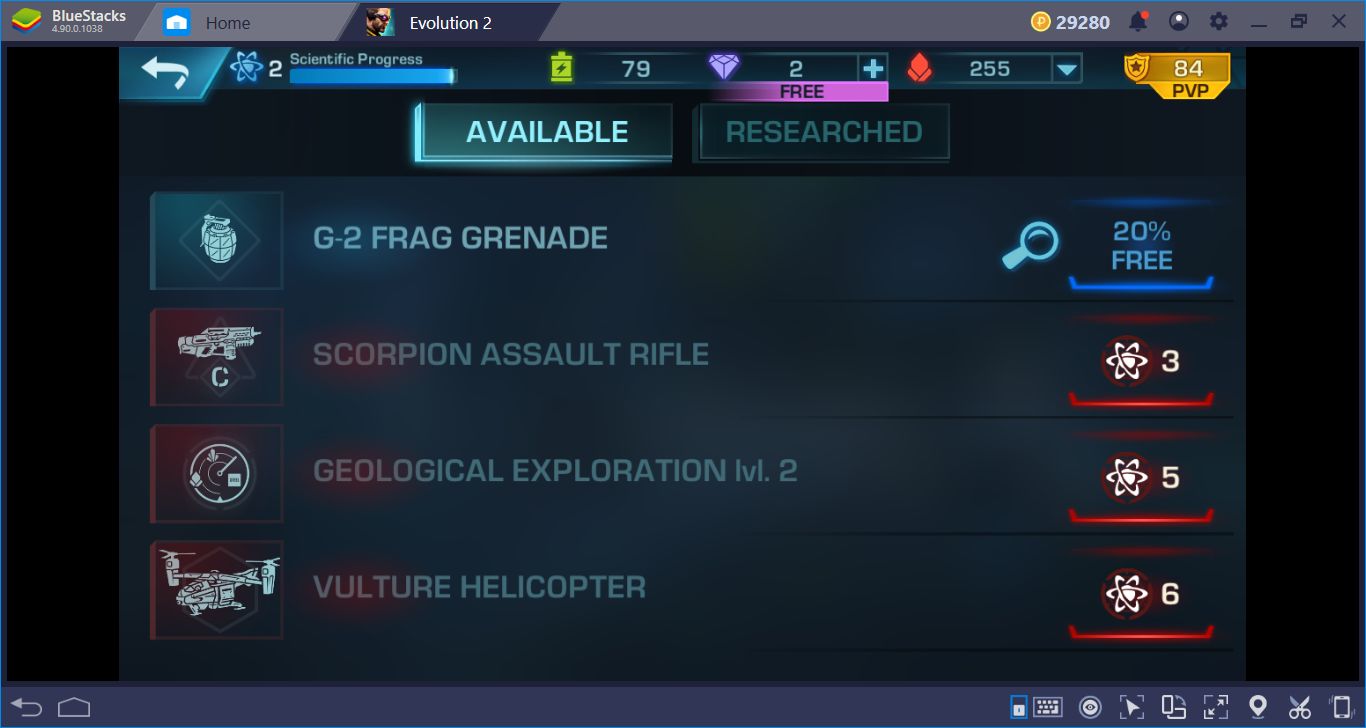 Your lab and the projects you can research.
Upgrading Your Companion
Upgrading your companions is also important, because you get to benefit from it too. At each level, the damage of your companion will increase and you will get leadership points, which you can use to instantly complete a mission. At higher levels, companions will get additional abilities too. For example, your first partner Anna gains "destructive shot" ability which fires an explosive shot that damages the armored enemies. Companion upgrade will require medals and bio-cells.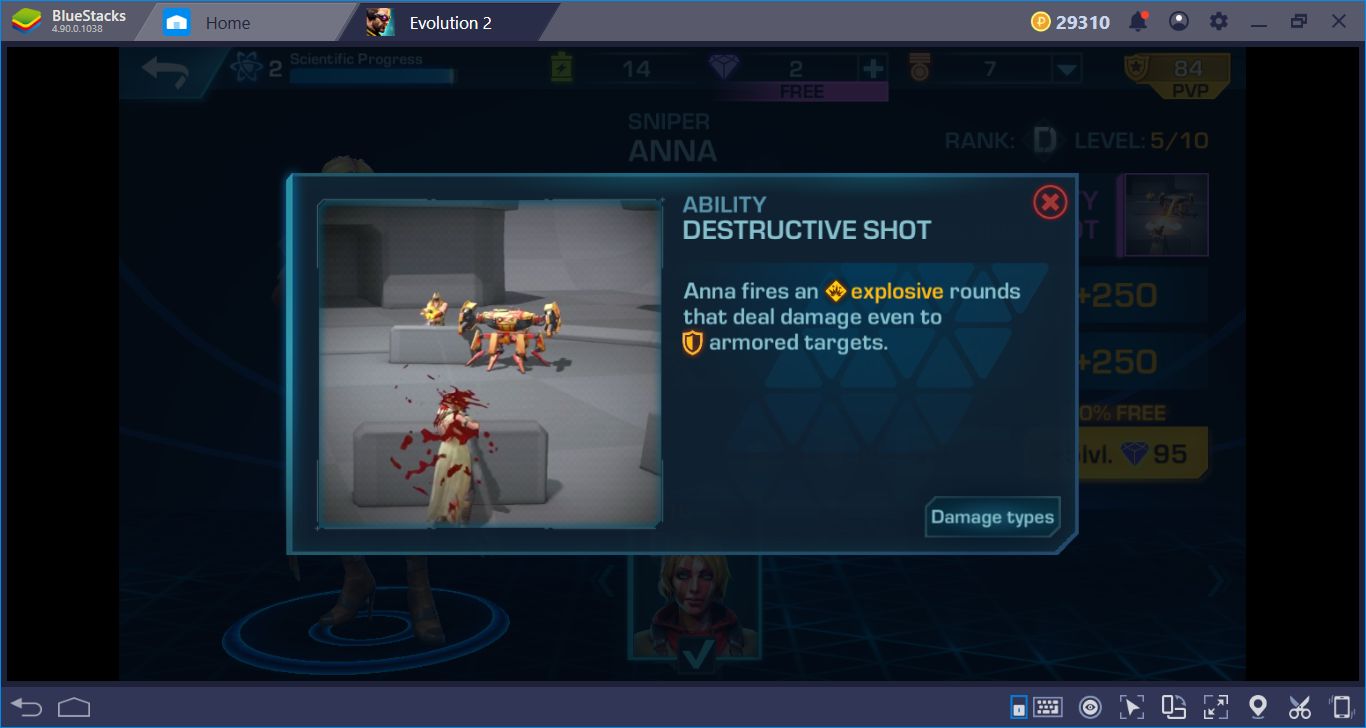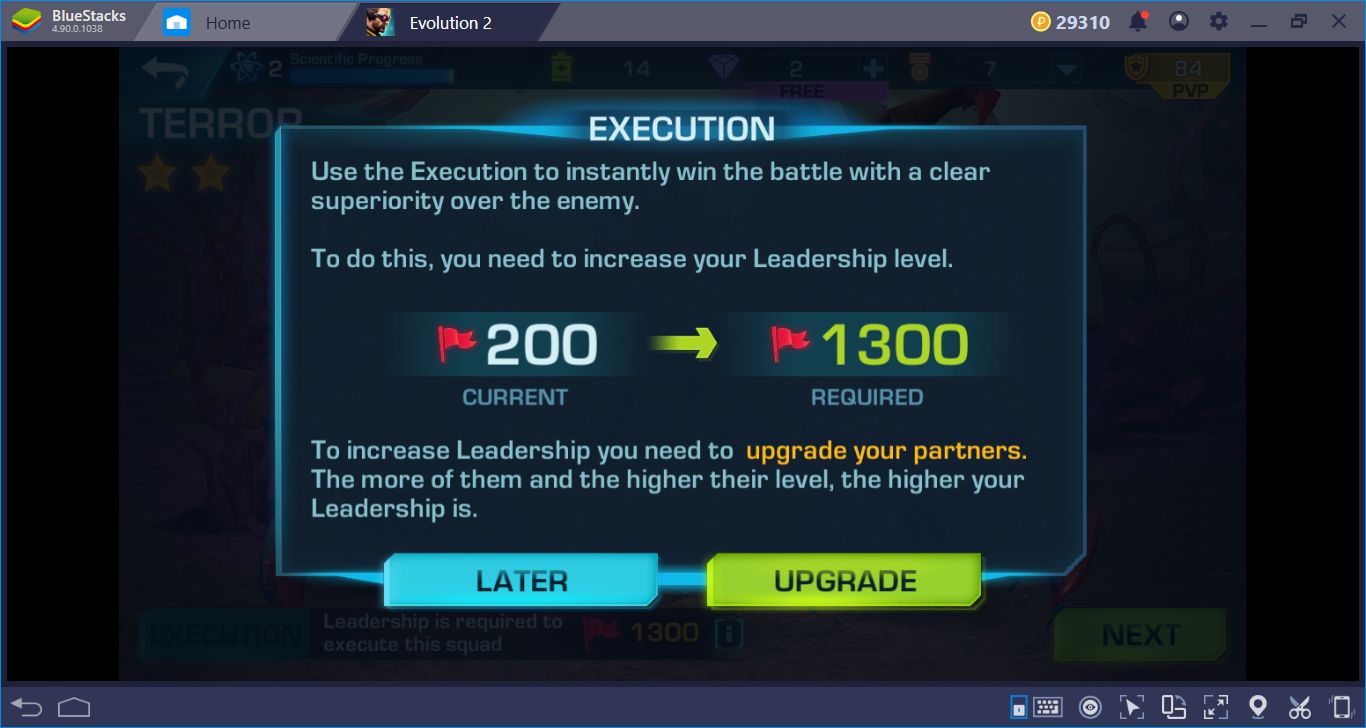 In the beginning, we also recommend upgrading your helicopter as soon as possible: Save your resources to upgrade it at least two times. Doing so will increase your flying range and give you access to new missions. You can also call airstrikes from your helicopter, which will destroy some of the enemies even before the mission starts.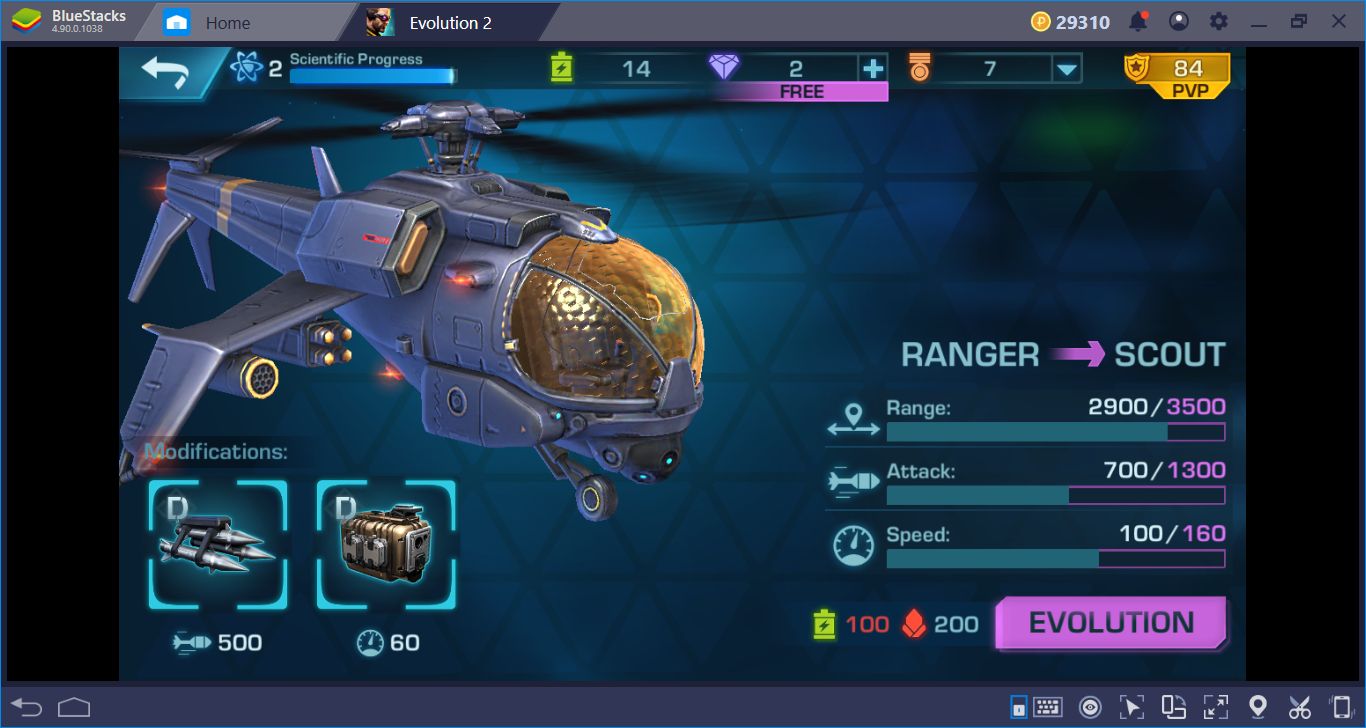 If you are having problems with a particular mission, this means you are missing an upgrade: To gain victory on the battlefield, you need to be completely prepared. If you cannot complete that mission, pick another one and collect resources for the necessary upgrades. And that's how you become the ultimate warlord: Fight, upgrade, and keep fighting. To learn more about Evolution 2: Battle For Utopia, make sure to read our other articles too: We especially recommend the BlueStacks setup guide, as it contains lots of information about automatizing the game mechanics. Now, let's start shooting and show those mutants who is the boss!