Game Guides
Fishdom on PC – How to Play With Infinite Lives, the Best Graphics, and Other Gameplay Features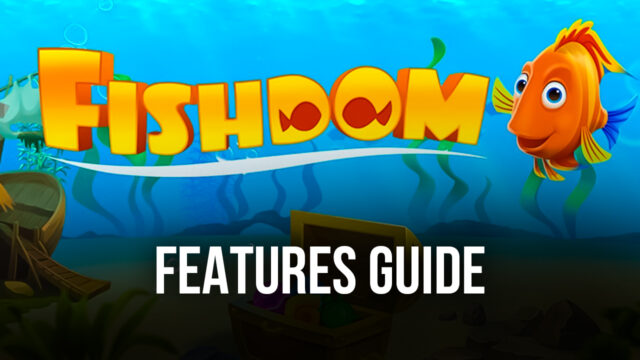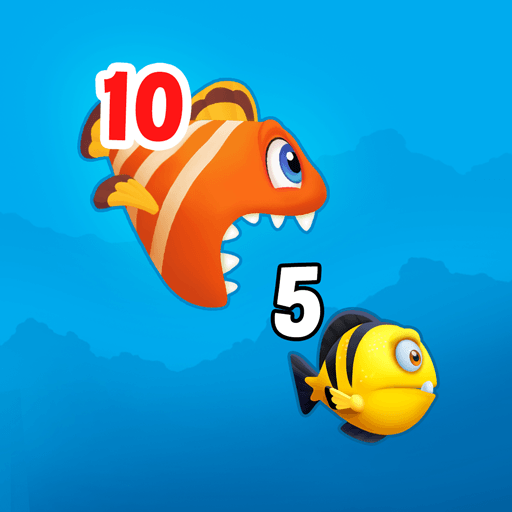 Are you a fan of match-3 games, who also happens to have a penchant for aquariums and caring for adorable fishies? Then Fishdom is the game for you.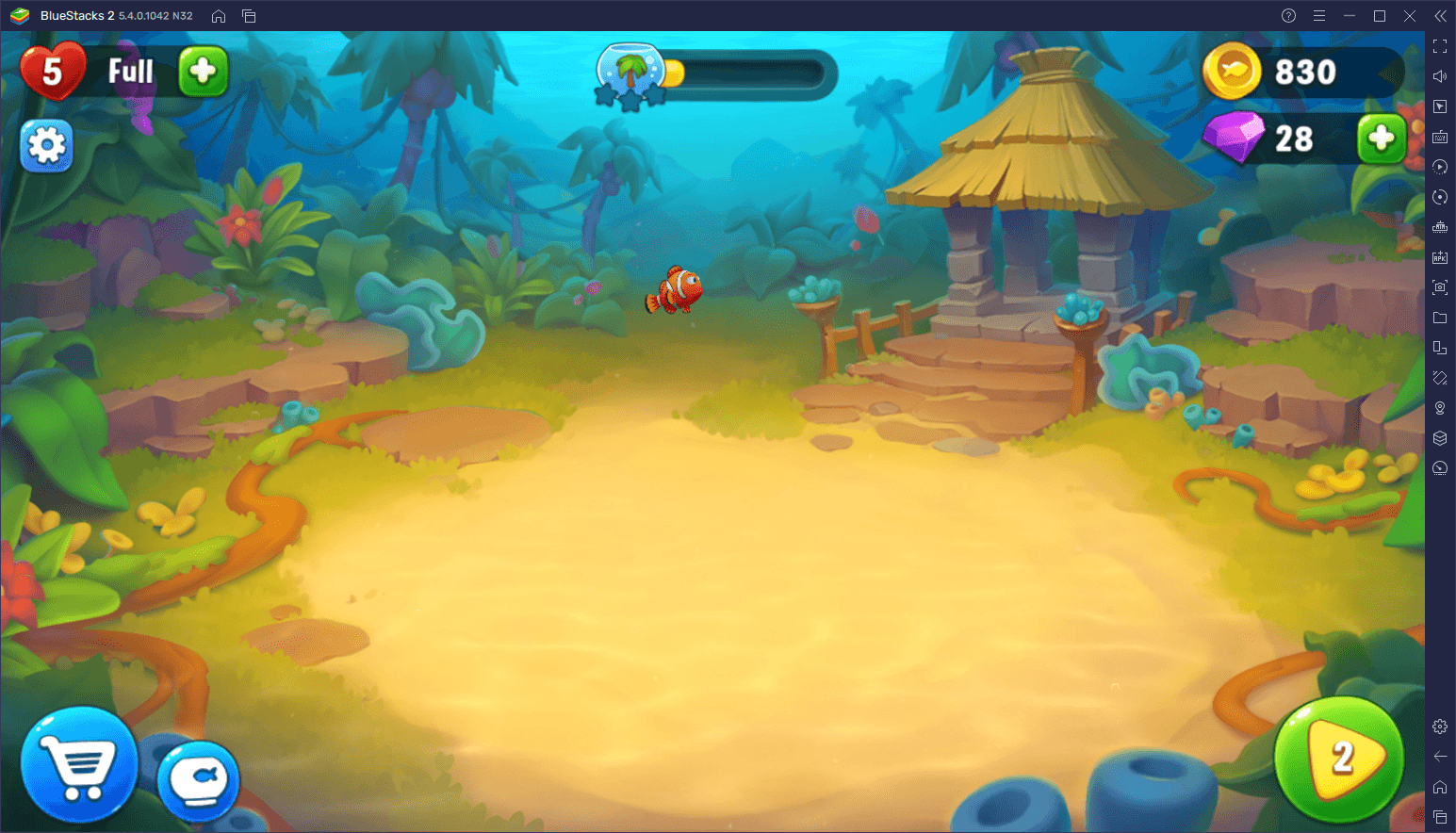 Released originally in 2008, Fishdom stands tall as one of the popular match-3 games released by Playrix back in the heyday of the genre, coming before even the popular Candy Crush. And now, with over 13 years of trajectory, Fishdom has over 6,200 levels of pure match-3 excitement, with 40 more added every week, giving players near-limitless entertainment. However, in contrast with other games, Fishdom also has an aquarium mechanic where players get to spend the coins earned from completing levels on decorations and cute fish for their tanks.
While most of the gameplay in Fishdom takes place through match-3 levels where players must move and combine pieces to clear tiles and complete the objectives, they can also pull back and relax with their adorable fish friends, which they also must feed and tend to. Further, as players progress and complete levels, they will slowly unlock more decorations and themes for the aquarium, which they can personalize to suit their preferences.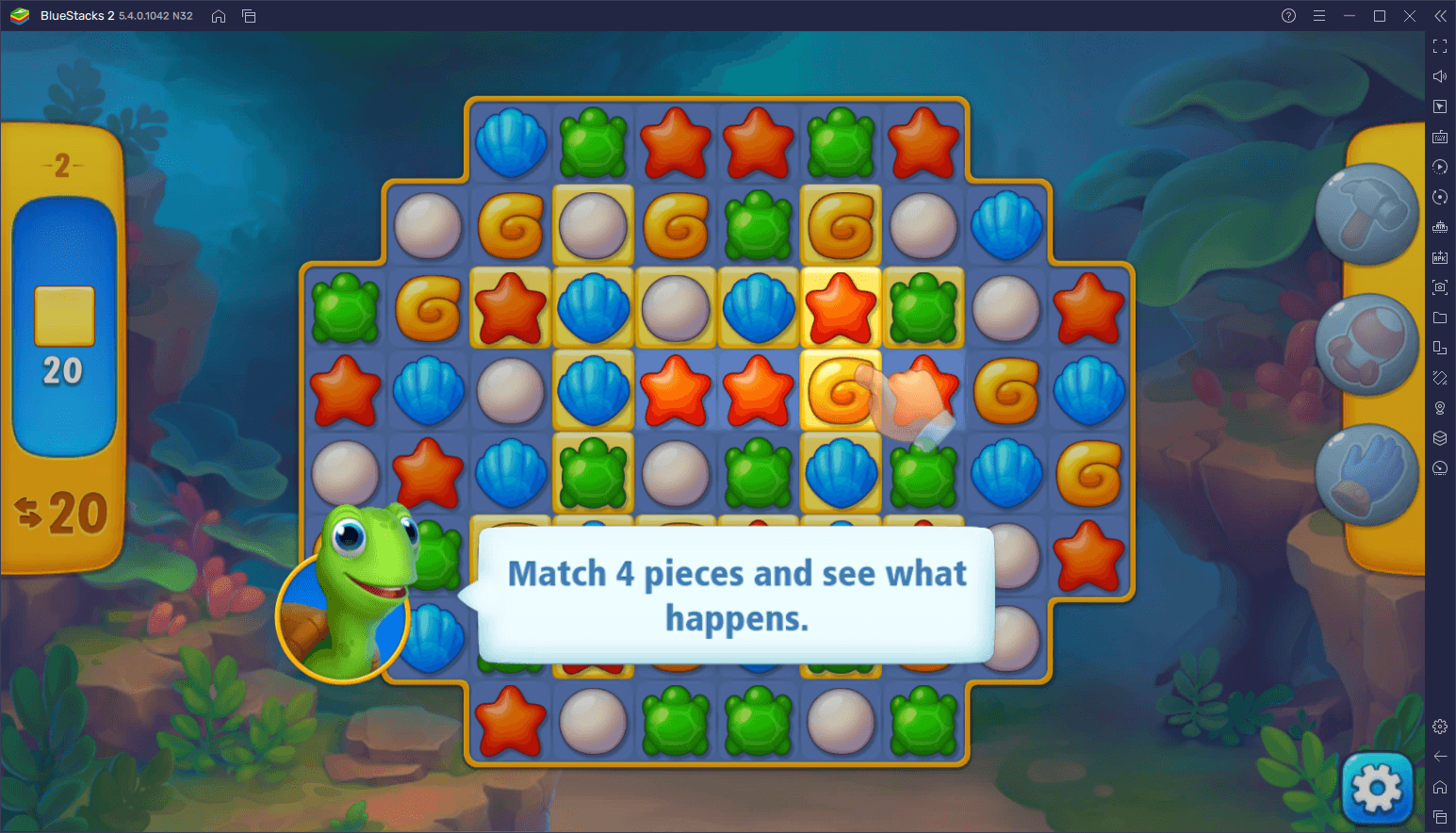 There's a lot to see and do in Fishdom, even though the gameplay consists of mostly match-3 levels that increase in complexity as the player progresses. Nevertheless, these 13 years of trajectory have cemented Fishdom as one of the must-play match-3 games, ideal for players who are looking for a nice casual game to pass the time. However, even though the game is available on Android, you can play Fishdom on PC with BlueStacks, and enjoy this game on your large PC monitor, a variety of tools to optimize and streamline your experience, and all the benefits that come from playing on your computer instead of your phone.
In this article, we'll be giving a brief overview of the most important tools that BlueStacks offers for improving your enjoyment of Fishdom on PC.
Streamline Menu Navigation with the Keymapping Tool
It goes without saying that casual games like Fishdom are designed to be easy to play even on mobile devices. However, when you're playing on PC, you have access to your mouse and keyboard, which offer great opportunities to streamline your gameplay even further. In this sense, instead of having to tap and slide your fingers everywhere just to navigate the menus in this game, or to manually click across the screen with your mouse, you can configure many different keyboard shortcuts so that you can access every single feature with the press of a button.
Through the BlueStacks Keymapping Tool, players can create and customize their very own control schemes for any and all mobile games that they play on our Android app player. This feature lets users freely place shortcuts and a variety of predefined functions wherever they want on the screen, and then assign a button or key binding to them. In that way, whenever the specific button is pressed, the corresponding function plays out in the defined area.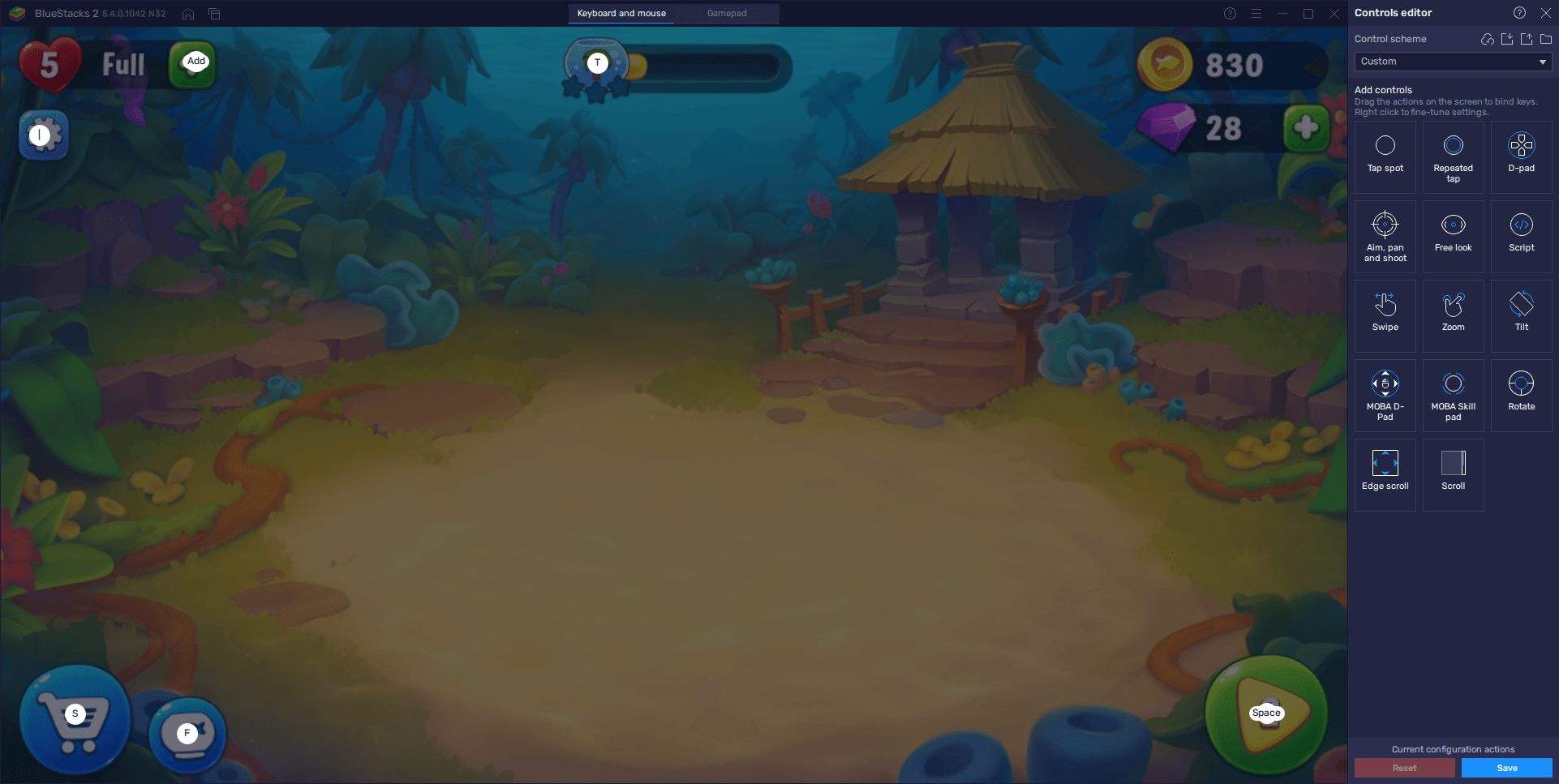 To access the Keymapping Tool, all you need to do is press Ctrl + Shift + A while in-game. In this new screen, you can add functions to your control scheme by dragging it from the panel on the right, and dropping them wherever you need them. We recommend adding a "tap" function to every button on the main menu, so that you can access all of them with your keyboard. You can then add more functions to streamline even more of the game's menu if you wish. However, this basic setup should be everything you need to cover the essentials in Fishdom.
After you're done customizing your control scheme, remember to click on "Save changes" to preserve the controls you've set up.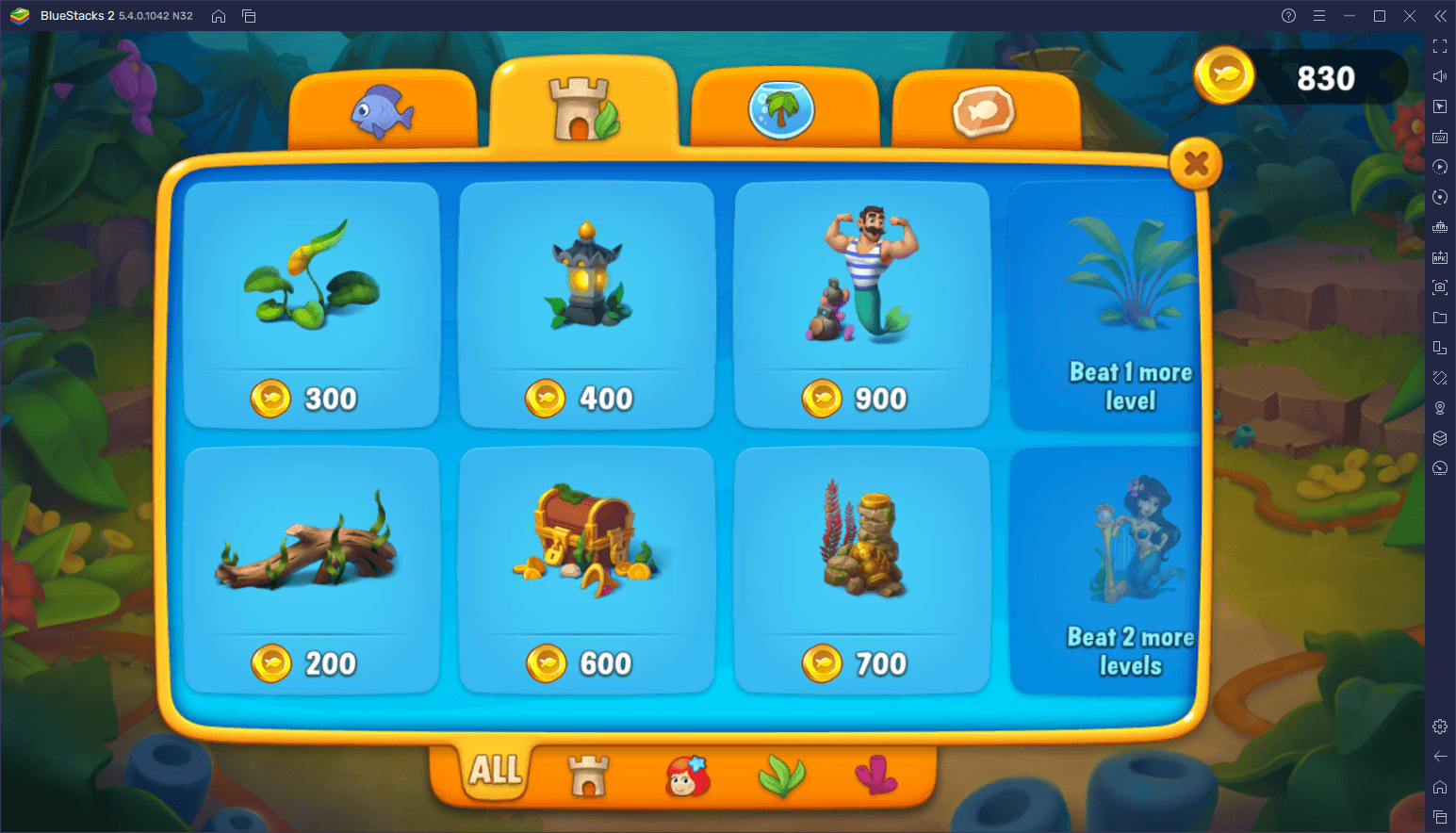 Play Indefinitely with Infinite Lives
One of the particularities of Fishdom, and all other games of its kind, is that players need to use lives to access each level, and are essentially restricted from playing once they run out. These lives, in turn, regenerate automatically over time, taking 30 minutes each to return. Furthermore, players are limited to a maximum of only 5 lives at any given moment. Because of this, during the tougher levels, it's not rare for a player to burn through all their lives in a matter of minutes, and then they'd have to wait until they can play again, unless they want to spend real money on extra lives, which not everyone will want to do.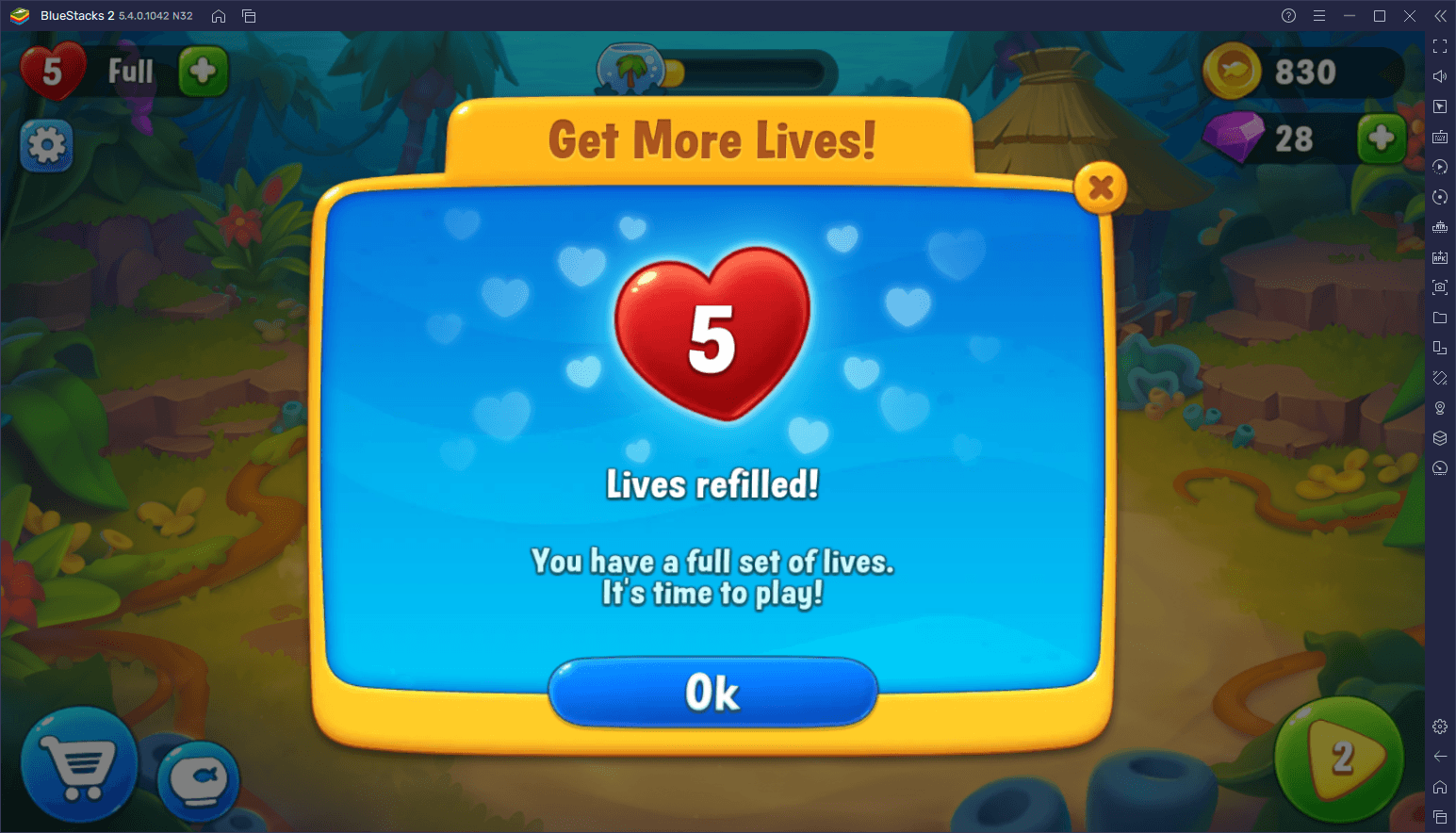 With that being said, it's evident that one of the main restrictions to enjoying Fishdom is actually the lives system. Luckily, if you play on PC with BlueStacks, you can use the Instance Manager to essentially extend your play time indefinitely, by gaming on multiple accounts at the same time.
The way this feature works is that, through the Instance Manager, you can create multiple instances of BlueStacks. Afterward, by installing Fishdom on each, you can basically extend your play time indefinitely, by switching instances when you run out of lives on one. And while you can technically do this on your phone by switching accounts in-game, BlueStacks lets you do it much faster since you don't even have to switch anything; whenever you run out of lives, simply minimize your current instance and bring up another one that was running in the background, and keep playing without having to wait.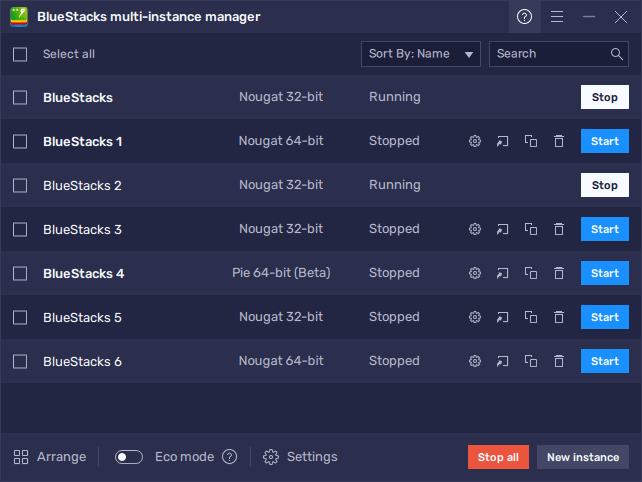 To bring up the Instance Manager, you simply need to run BlueStacks and press Ctrl + Shift + 8. In this screen, you can click on "New instance" to create another instance, and then follow the steps on our Fishdom Play on PC guide to install the game on your new iteration. You can do this as many times as you want, as long as your computer can handle it, and every time you run out of lives and want to keep playing, simply switch to another instance and you'll be back in business.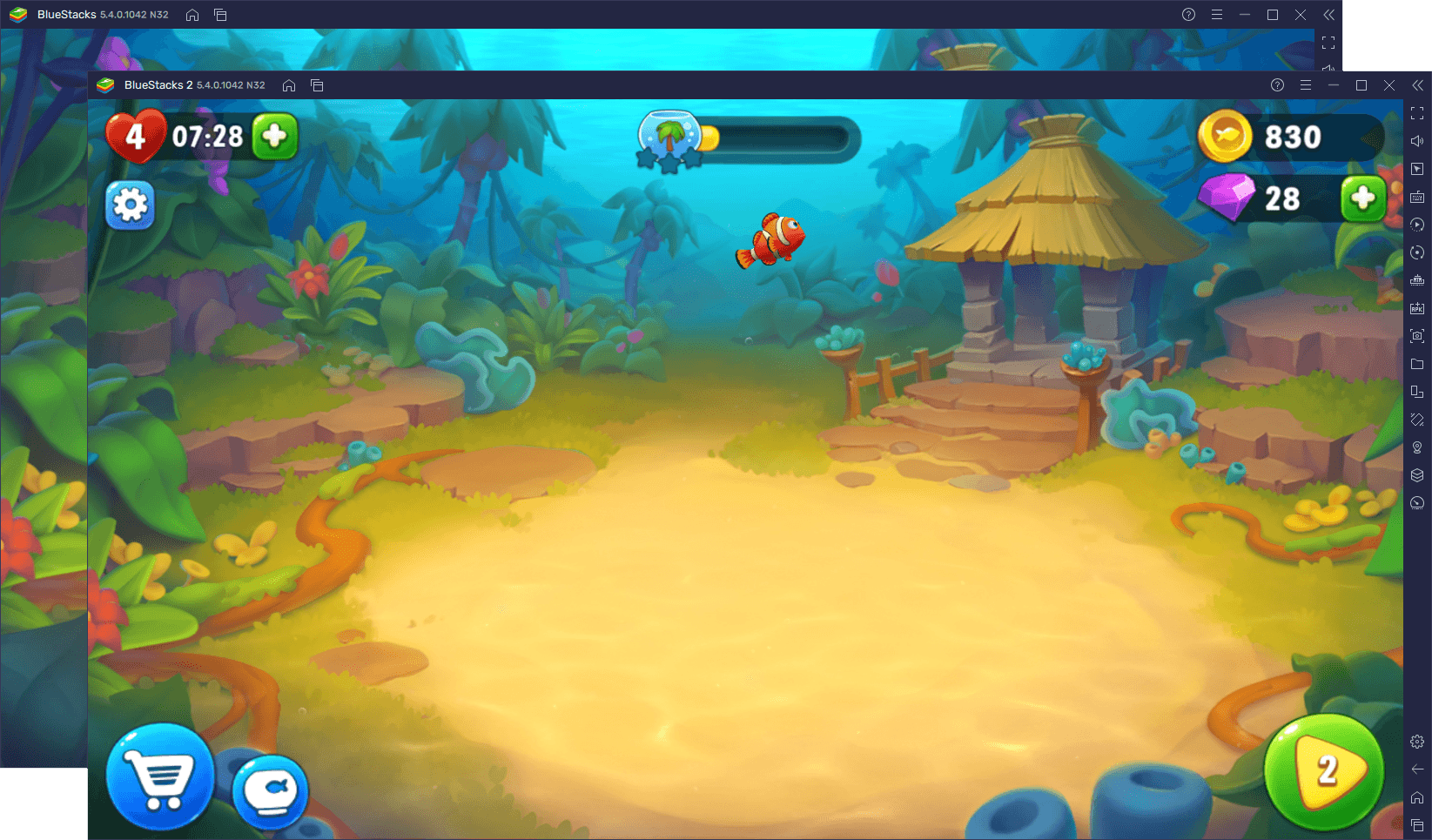 Just make sure to bind a unique Google account to each instance so that you can play on separate instances without any conflicts.