Game Guides
Goddess MUA on PC - Dive Into the Hottest New Mobile MMORPG on PC With BlueStacks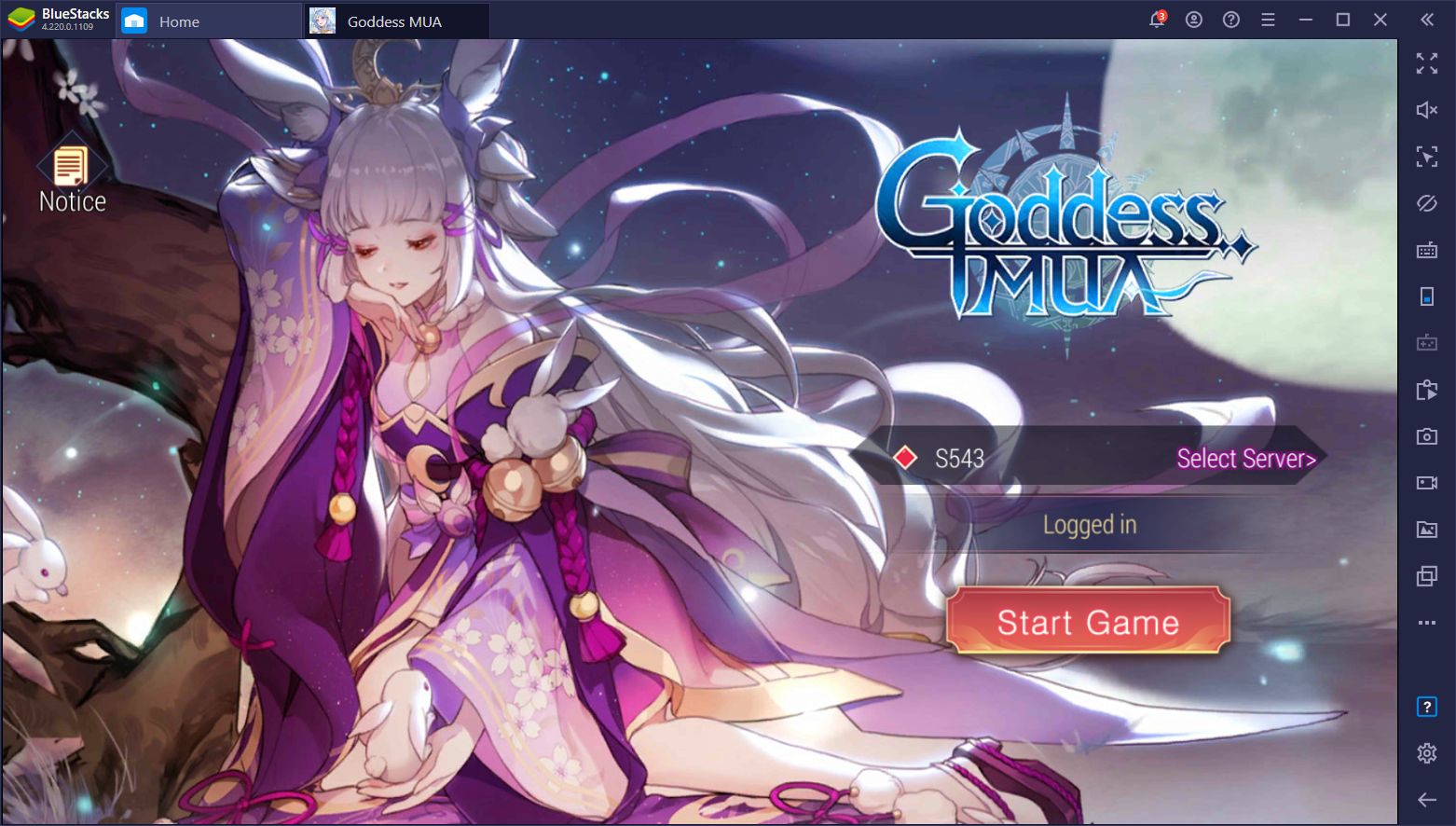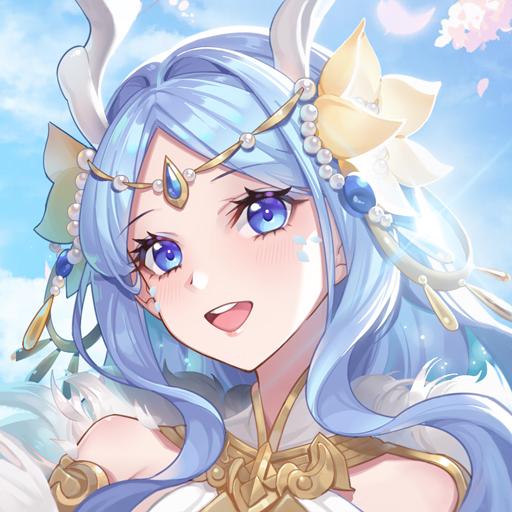 The mobile MMORPG industry just got a little bit bigger as Goddess MUA recently made its debut for Android and iOS, giving players a brand new world to explore alongside powerful and adorable Goddess companions as they strengthen their character to new heights in power. In this game, you play as the recently-awakened Soul Lord as they travel throughout the land completing quests, battling evil spirits, and nurturing their Divine Goddesses to help them ascend and take new and more powerful forms.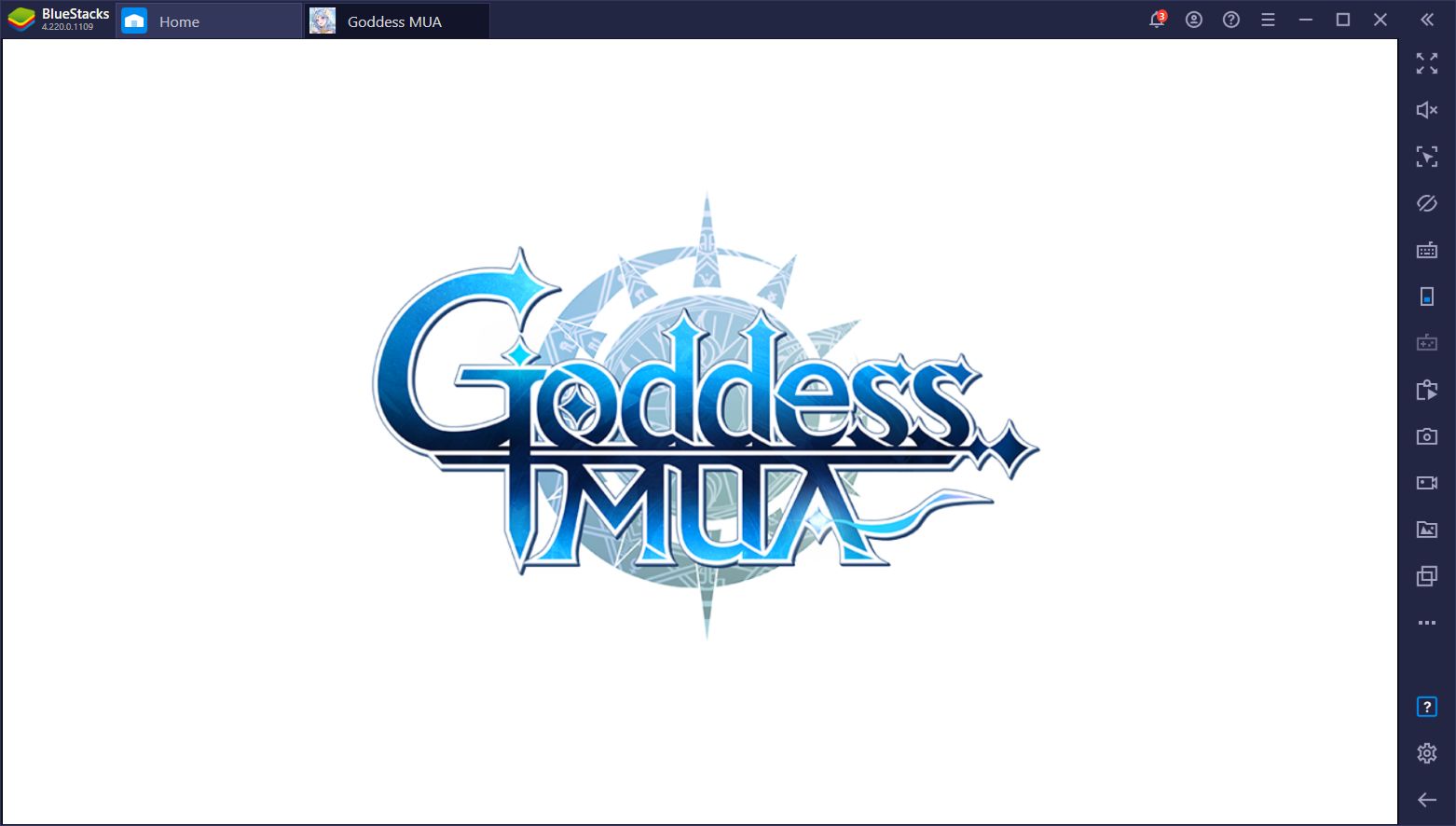 In terms of gameplay, Goddess MUA is your typical mobile MMORPG with auto-battle and auto-questing, and with plenty of other AFK features to streamline grinding and progression. While it also offers lots of challenging bosses, its main appeal is the fact that you don't have to grind excessively to progress and keep up with the other players since the game basically does the heavy lifting for you. At the end of the day, you can just log in, do your daily quests, and then engage in some optional content or simply shut it down until the next day while your character continues to grind for you while you're offline.
Installing Goddess MUA on PC
Despite its many automation features, however, this mobile MMORPG has somewhat of a learning in the fact that there's quite a lot to do in order to power up. Moreover, some fights can be truly challenging the first time you attempt them since you won't be very strong. In these cases, you'll probably have to assume manual control and optimize your skill usage and dodge enemy attacks.
However, even when controlling the game manually, you might have troubles staying safe, especially if your game is lagging or if you just can't get used to the awkward touchscreen controls. Luckily, if you play Goddess MUA on PC with BlueStacks, you'll be able to enjoy this awesome new game without any performance issues, and with the best controls that only your keyboard and mouse can provide.
To play Goddess MUA on your PC, simply follow these simple steps:
Download the latest version of BlueStacks, our free app player, from our website. Run the installer and let it finish. Once done, the emulator will launch automatically.
Download the game's APK from any trusted source. A quick Google search will do the trick.
On the BlueStacks home screen, click on the three lines beside "Personalize", and then on "Install APK."
Navigate to where you downloaded the APK and click on it to install the game.
You'll then find Goddess MUA on your home screen, click on its icon to launch it and start playing.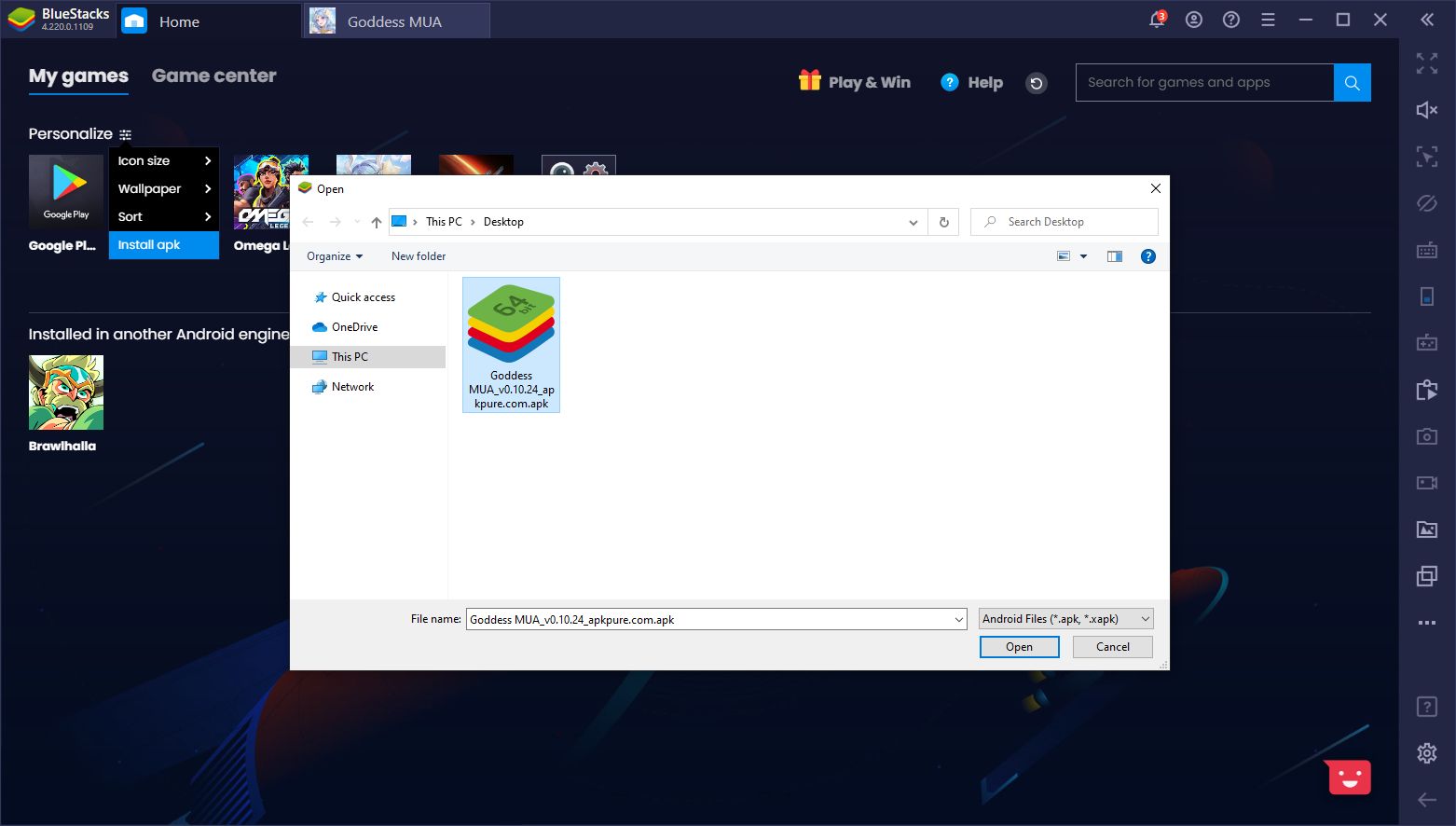 While easy to install, Goddess MUA doesn't really play nice with most devices, which means that you'll likely get an error when trying to download it from the Play Store. However, you can easily sidestep this restriction by installing it directly via APK, which is essentially the same thing, or perhaps even easier since you have complete control over what you're downloading and installing.
One of the first things you'll notice when playing Goddess MUA on PC is that the game both looks and runs incredibly well. In order to unleash its full graphical potential, however, you'll want to go to the in-game settings menu and set the graphics to "High" and activate the "Anti-Alia" feature. This will ensure that you get the best possible visual quality and framerate, which is actually quite amazing considering the quality and silky smooth stable 60 FPS that we're enjoying.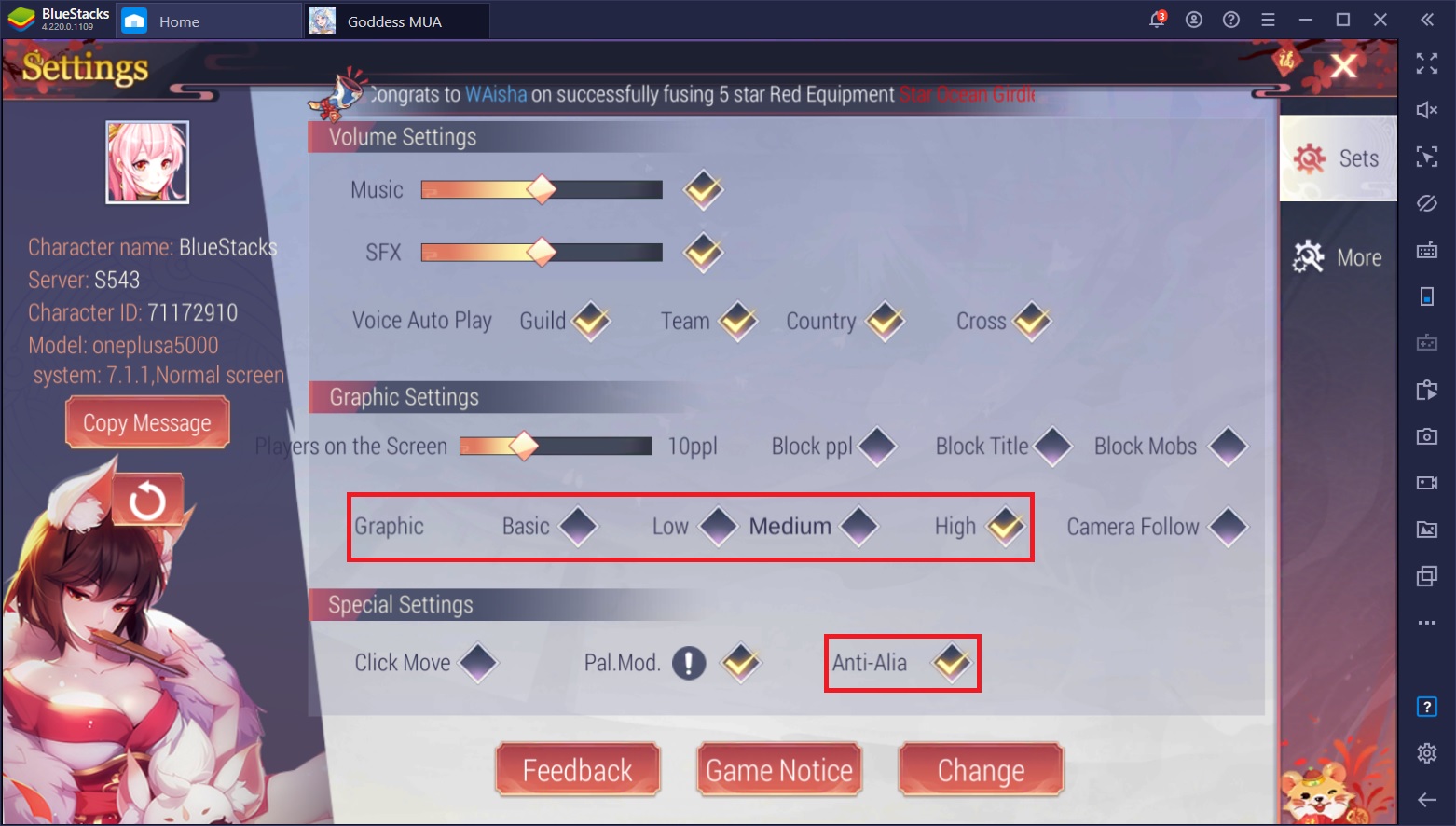 Streamlining Your Controls With BlueStacks
As we mentioned above, one of the most important parts about surviving in this game is being able to actually move out of the way or use the right skills at the right time. The CPU doesn't help at all since the auto-battle feature simply has your character sit there eating hits while blindly using skills willy-nilly. The mobile controls aren't much better since you can barely control your character with the clunky virtual joystick and buttons.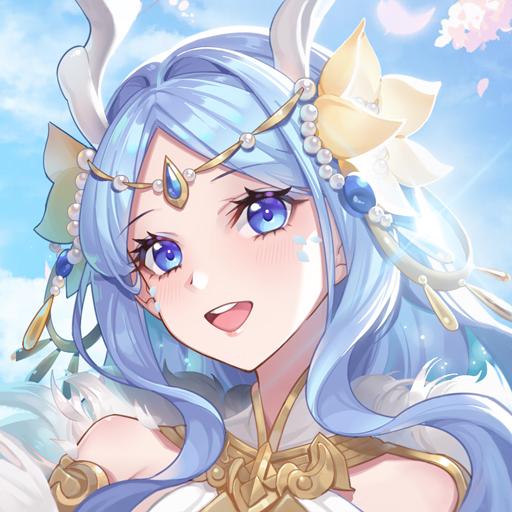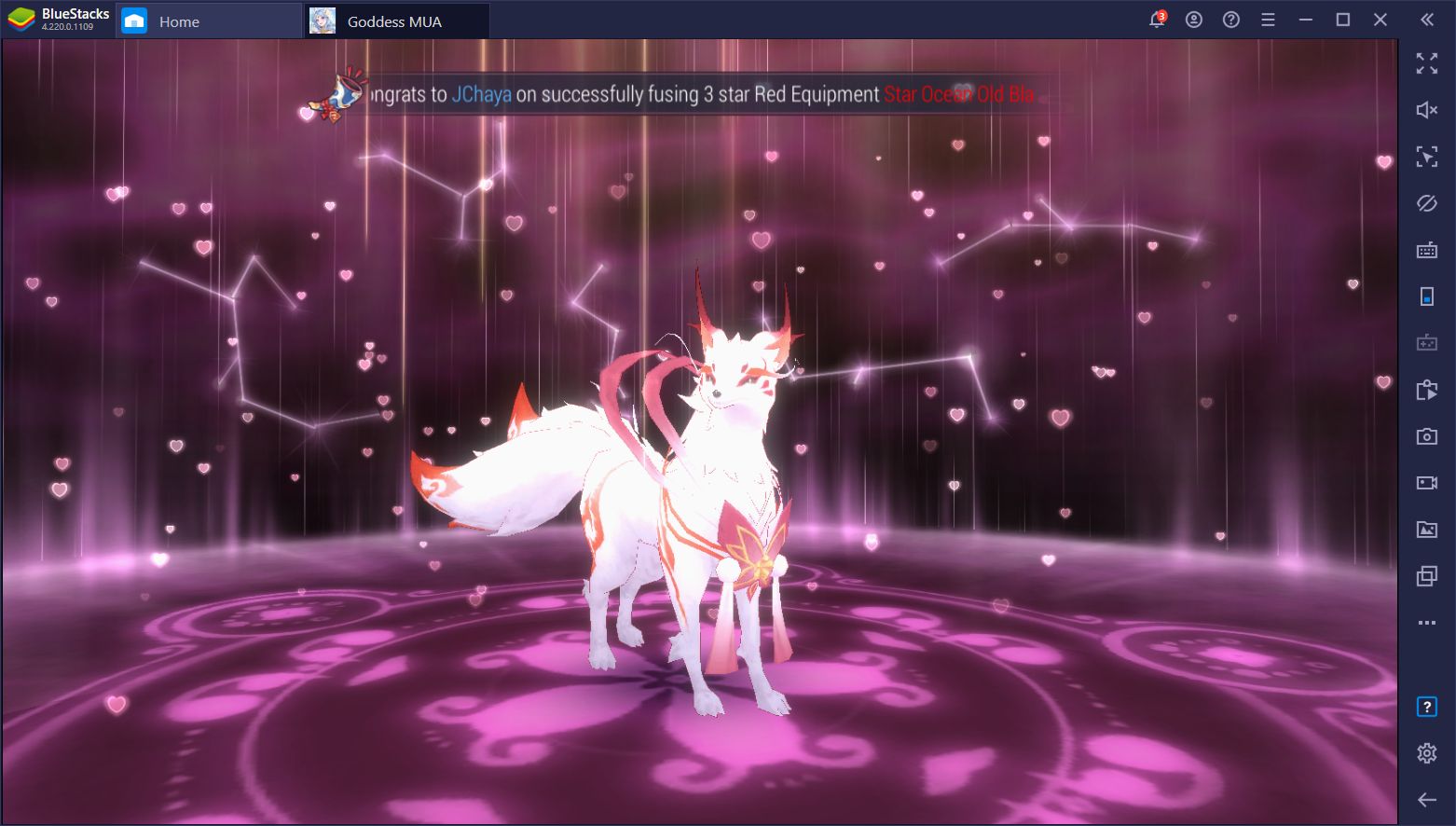 However, BlueStacks solves this issue with its Keymapping Tool, a feature that allows you to control all the action using your mouse and keyboard. After all, if you're playing your favorite mobile games on PC, you might as well add your peripherals to the mix.
For Goddess MUA, this means that you can move around with the WASD keys and use your skills with the other buttons of your keyboard. Meanwhile, you can also use your mouse to interact with the UI just as you would in a regular PC game. The best part is that you actually get feedback when using your skills—since you're pressing actual physical buttons—and it feels so much better because of it.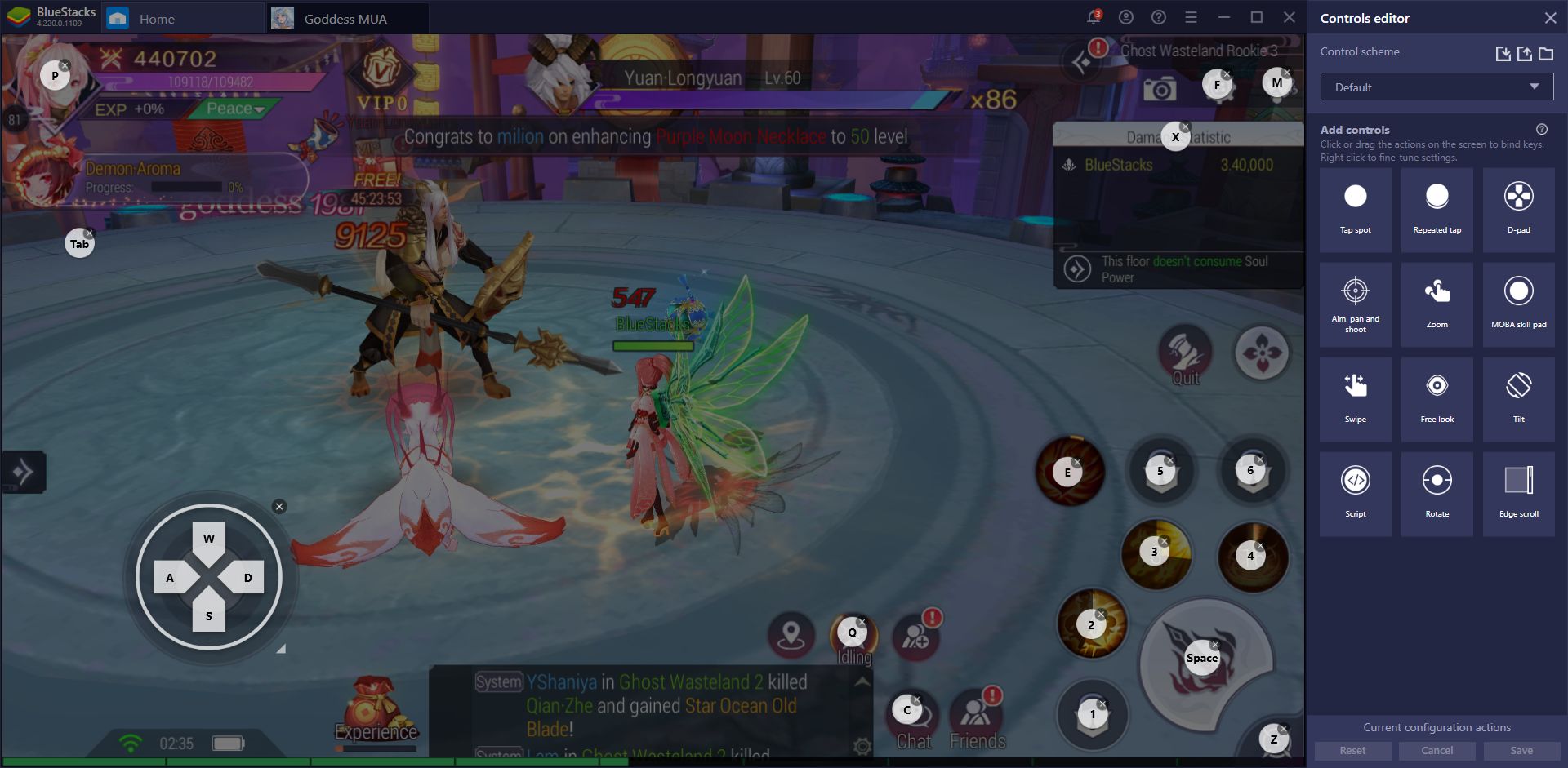 While the game already comes with a predefined control scheme when you first launch it, you can freely customize it via the Keymapping Tool by pressing Ctrl + Shift + A. In this new screen, you can either modify the existing keybindings, or even add new ones by dragging them from the panel to the right onto any part of the screen. This feature is completely customizable and you can modify it however you see fit.
Of course, there's more to Goddess MUA than just being able to control your character properly. However, this is a very important step when it comes to staying alive, defeating enemies, and even beating bosses that may be far above your current power level.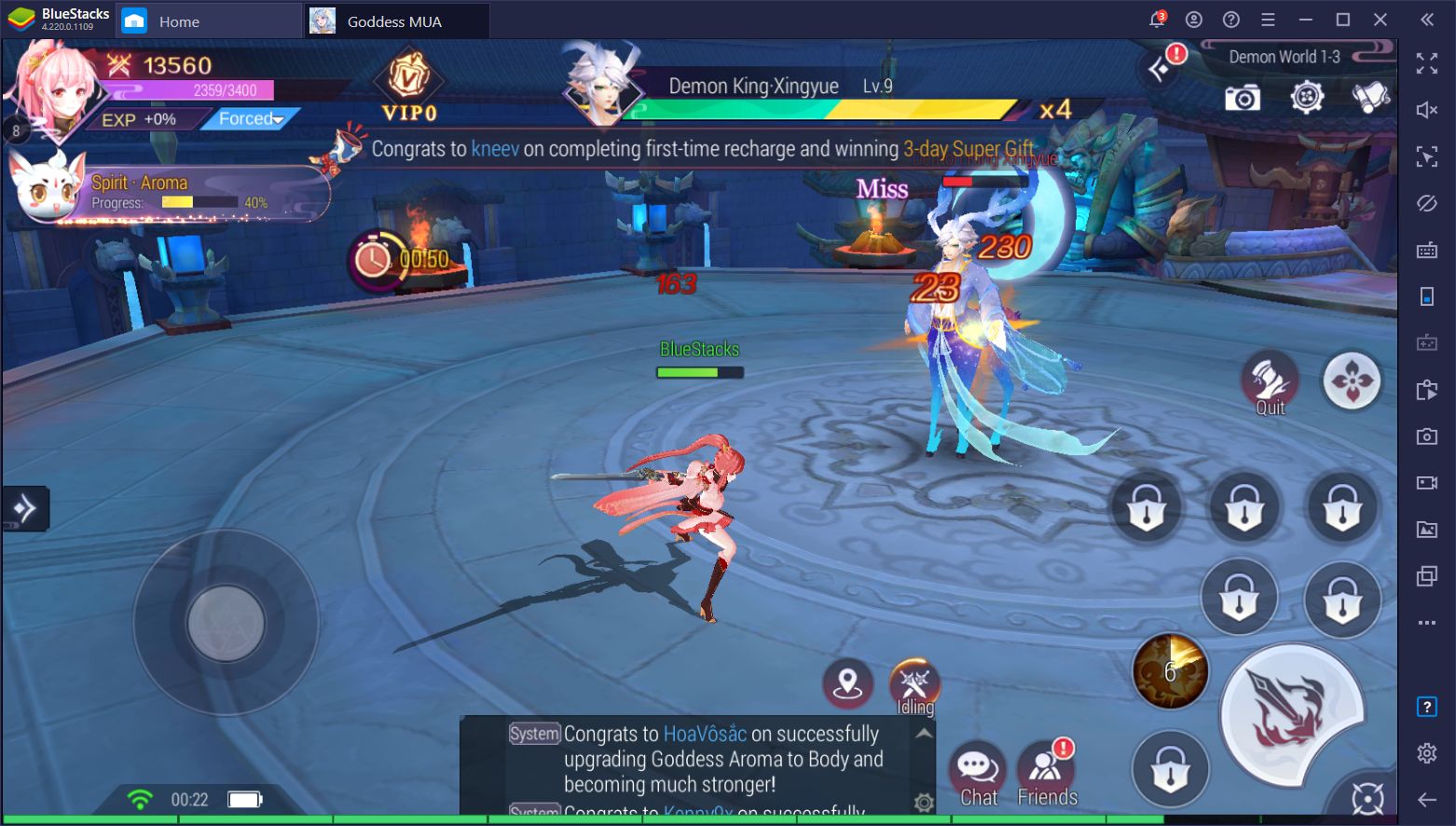 Are you already enjoying Goddess MUA on PC? Swing by our website today and dive into this world of adventure and mystery!