Game Guides
How to Play Hero Cantare With WEBTOON on PC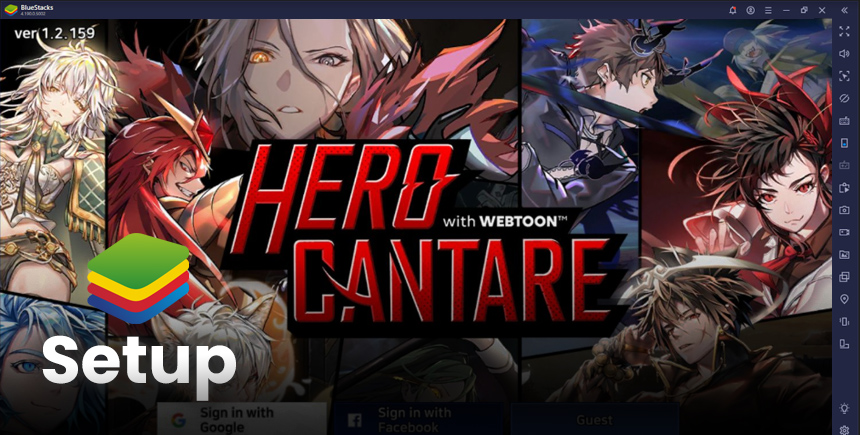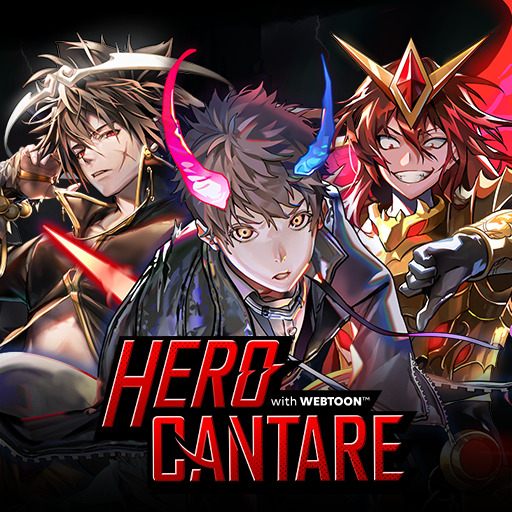 The last few weeks have graced all gamers with several awesome releases, including Exos Heroes, and Hero Cantare With WEBTOON. Both of these titles are gacha RPGs with tons of awesome features that make them two of the best arrivals in the genre in recent times, mostly due to their engaging combat systems and awesome storytelling. While we definitely recommend giving both a try, especially if you're into RPGs, we suggest doing it in a platform where you will be able to thoroughly enjoy everything they have to offer, without having to conform to subpar performance and awkward controls.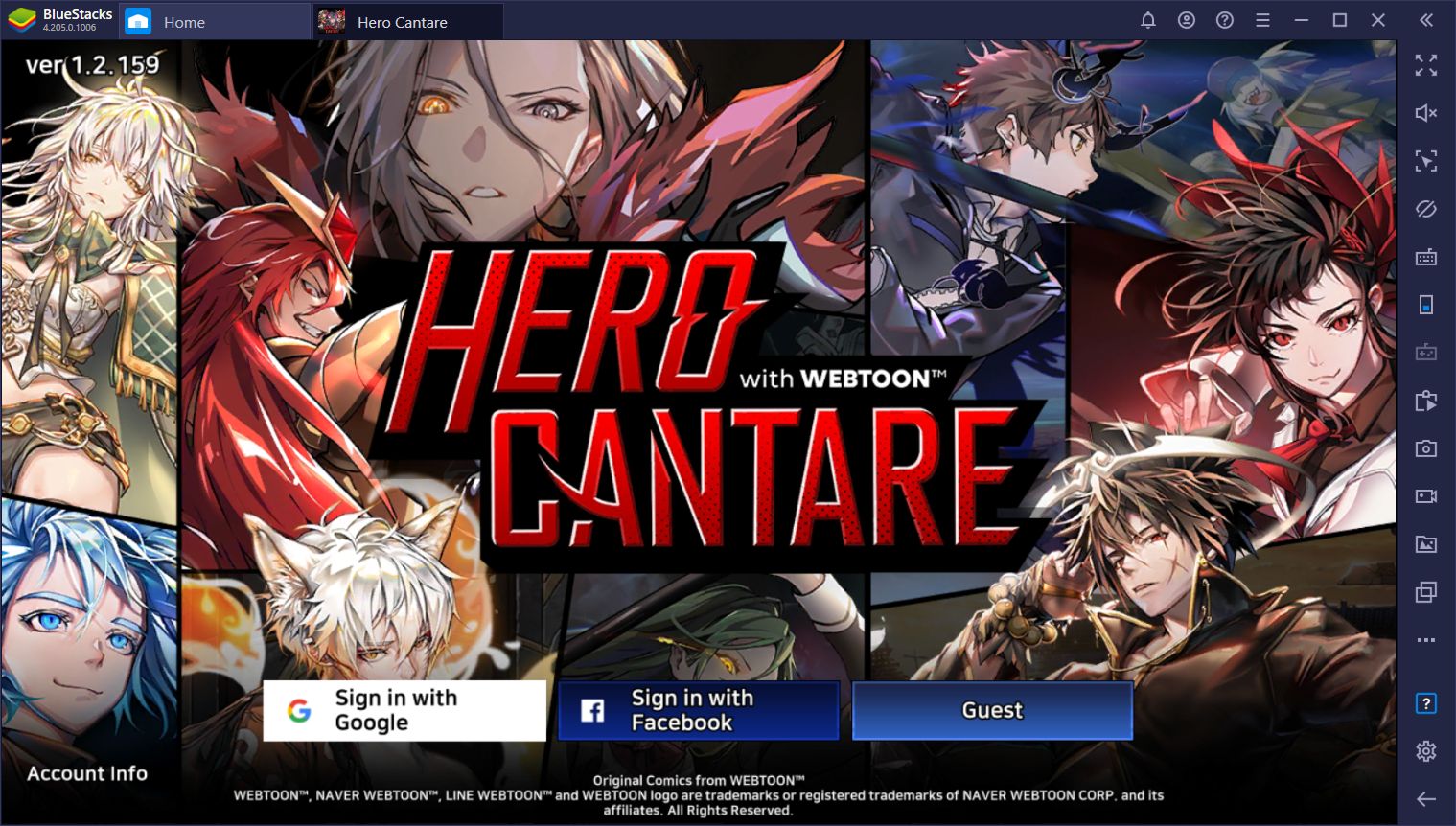 BlueStacks is our Android emulator through which you can play virtually any Android game on the comfort of your PC, and with all the perks and benefits that come from playing on your computer instead of on your phone. In this guide, we're going to explain how to play Hero Cantare on your PC, as well as how to use our BlueStacks tools to significantly improve your experience with the game.
1. Installing and Playing Hero Cantare on PC
First thing's first; before playing any game on BlueStacks, we need to download it from the App Center. And if you don't have BlueStacks yet, just swing by our website and download it from there; it's free!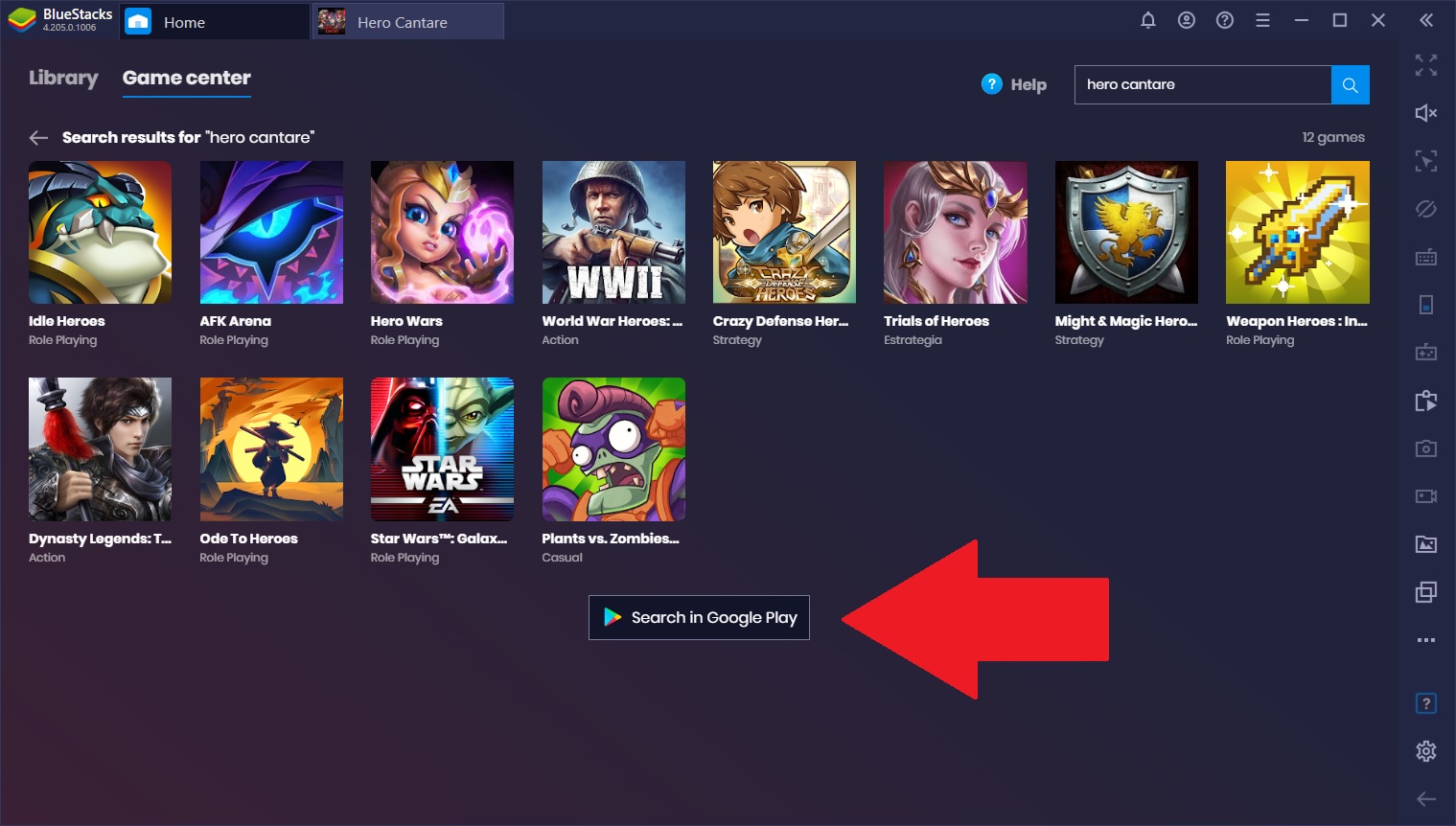 Once you've installed and launched BlueStacks, you'll see that, on the home screen, you have a search bar on the top right. Go ahead and type out "Hero Cantare" in the text field and press Enter. Since this is a new game, you might not find it in the initial results. But don't worry, just click below where it says "Search in Google Play" to look for the game directly in the Play Store. When you find the app's page, just click on "Install" and allow BlueStacks a few minutes to work its magic. Once it's done, you should see the icon for your new game on the home screen. Click on it to launch the game.
Everything after the installation process is just like playing on your phone, only instead of using your fingers to swipe on a screen, you use your mouse to interact with the game. However, the important takeaway here is that you're playing Hero Cantare on PC, on a large monitor, and with better graphics and performance than even on the strongest phones on the market. Nevertheless, this is far from everything that BlueStacks has to offer when it comes to playing this gacha RPG on PC.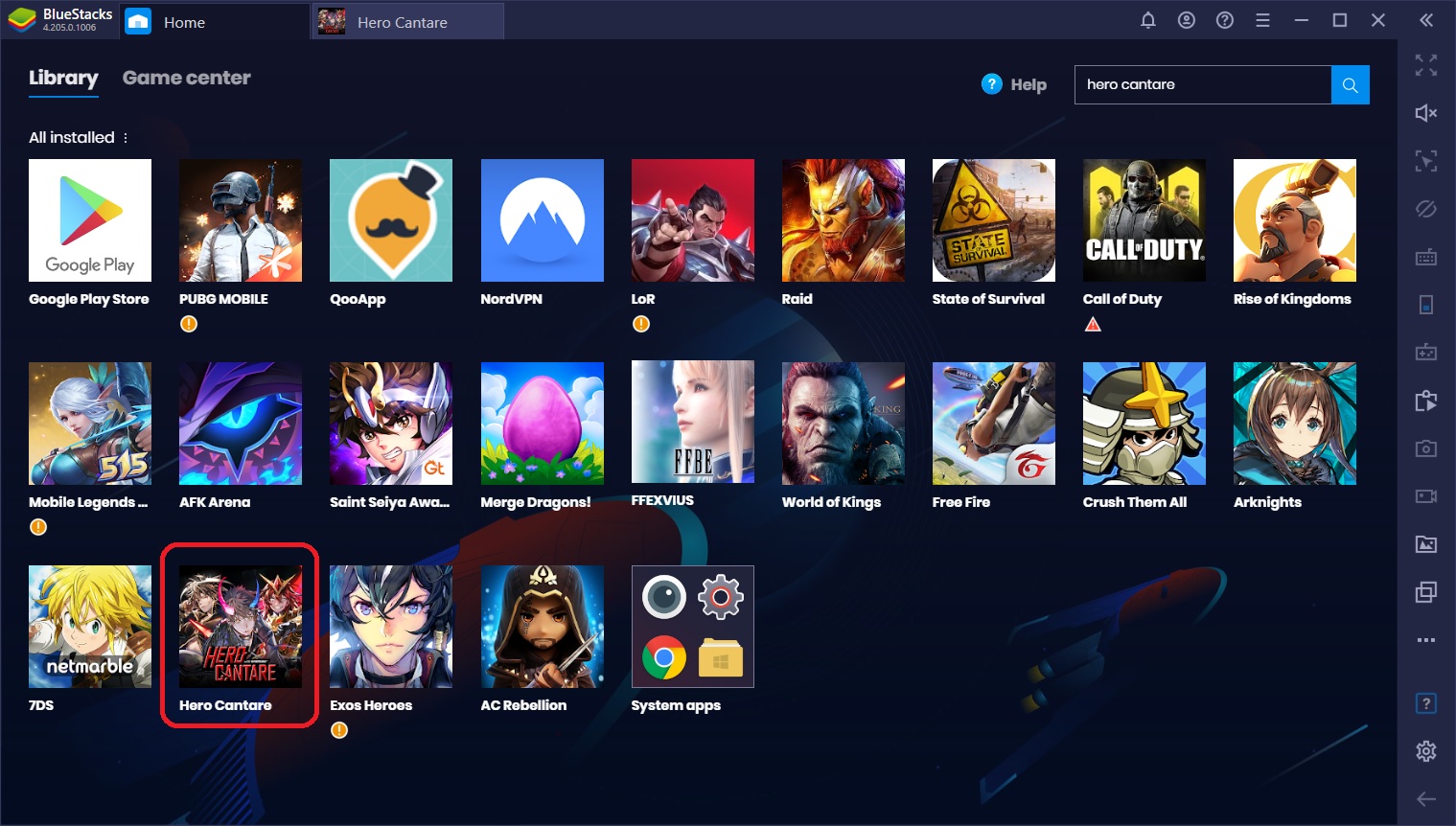 Our emulator also offers a wide variety of tools to improve your experience with this game including the Keymapping Tool, the Instance Manager and Multi-Instance Sync tools, and the Recorder, to name a few. Here are a few ways that any of these powerful features can help you in this gacha game.
2. Enjoy Improved Controls With the Keymapping Tool
Hero Cantare is an easy enough game to play using only your mouse. However, this doesn't mean that we can't take the comfort one step further by adding your keyboard to the mix. While most of the combat in this game requires using your mouse, since you will need to drag and drop your skill blocks to combine them, you can simplify your selection by adding keyboard shortcuts to all your skill slots. In this sense, instead of clicking on each skill, you can simply press the corresponding key to select them, and then the Spacebar to execute your selected abilities.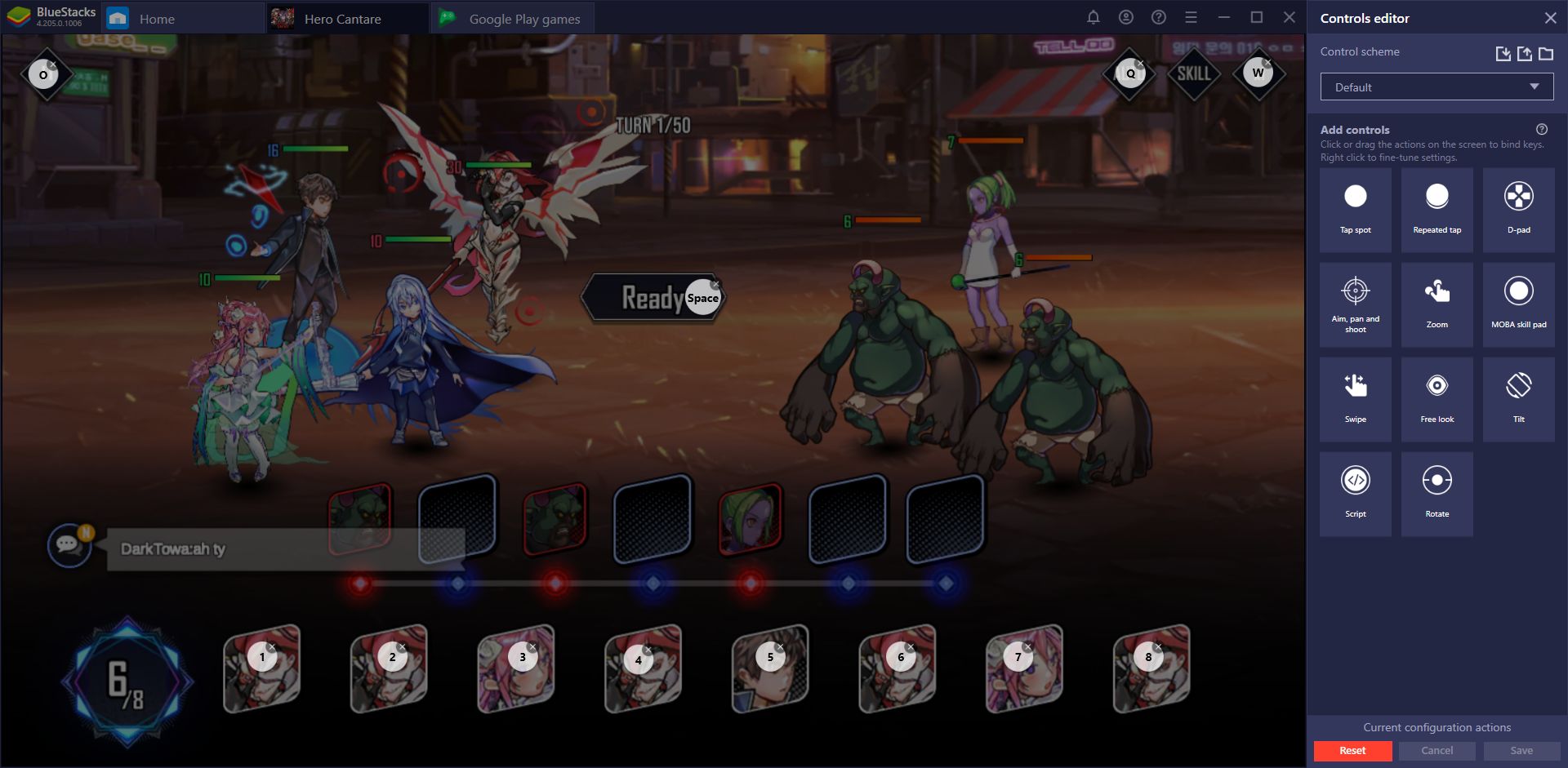 And we've only mentioned the predetermined shortcuts included with the game, so far. With the Keymapping Tool, you can easily create customized control schemes for literally any game. If it runs on BlueStacks, you can create a control scheme for it using your mouse and keyboard, in just a few seconds.
For Hero Cantare on PC, we added a few custom shortcuts to progress to the next level after beating a story mission, or for repeating the same level for when we want to grind, as well as for skipping story sequences. We also recommend adding some shortcuts for the main menu so that you can access any feature by using your keyboard.
3. Share Your Best Plays With the BlueStacks Recorder
One of the objectives in any gacha RPG like Hero Cantare is to unlock the best characters and create powerful teams with them. Most of the discussions in many forums related to any gacha game usually revolve around team compositions and arguments about who's the best character in their respective titles, and Hero Cantare is no exception.
However, most of these discussions are often anecdotal and consist of statements without any sort of evidence to back them up. After all, while certain characters might be useful in very specific game modes, they might not be suited for general gameplay, despite lots of players suggesting otherwise. With the BlueStacks Recorder, you can put all of these arguments to rest by recording your best plays and team formations in Hero Cantare, and showing off how strong your team setup actually is.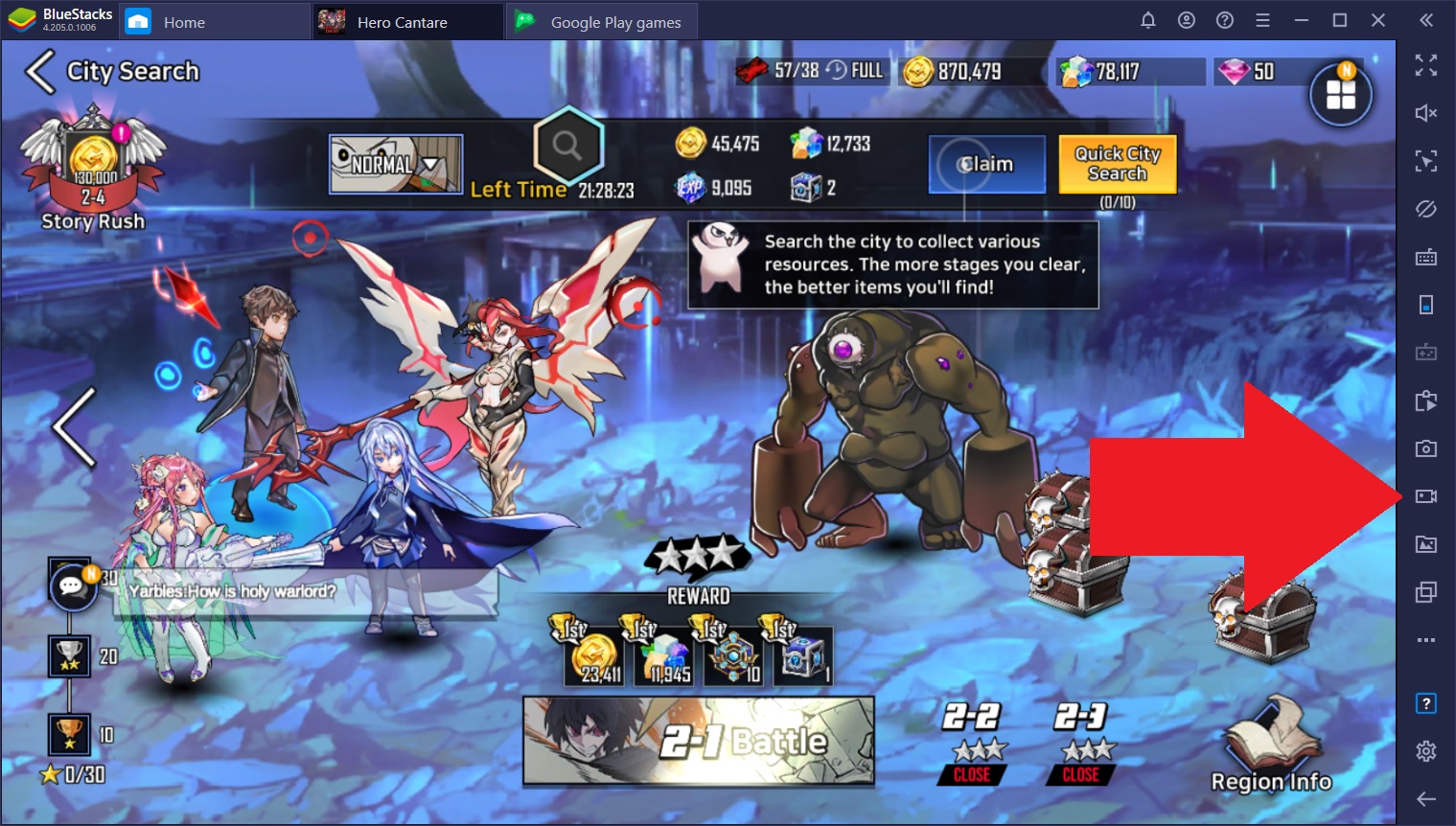 Instead of relying on hearsay and subjective statements, record a video demonstrating what you're saying is true, and show it to everyone to prove your point with BlueStacks! And the best part about the Recorder is that it doesn't require any third-party software or external downloads; the videos are recorded straight from your BlueStacks window and saved as a .mp4 file in a folder of your choosing.
4. Reroll in Hero Cantare With BlueStacks
Rerolling is a popular method in gacha games through which many gamers try to summon the best characters from the very beginning in order to make it easier for them to progress through the story and complete other challenges. However, depending on your luck, you might need to spend hours, or even days, rerolling before you actually summon the characters you're looking for. Luckily, BlueStacks also has two tools specifically designed to, among other things, assisting in rerolling in any gacha game.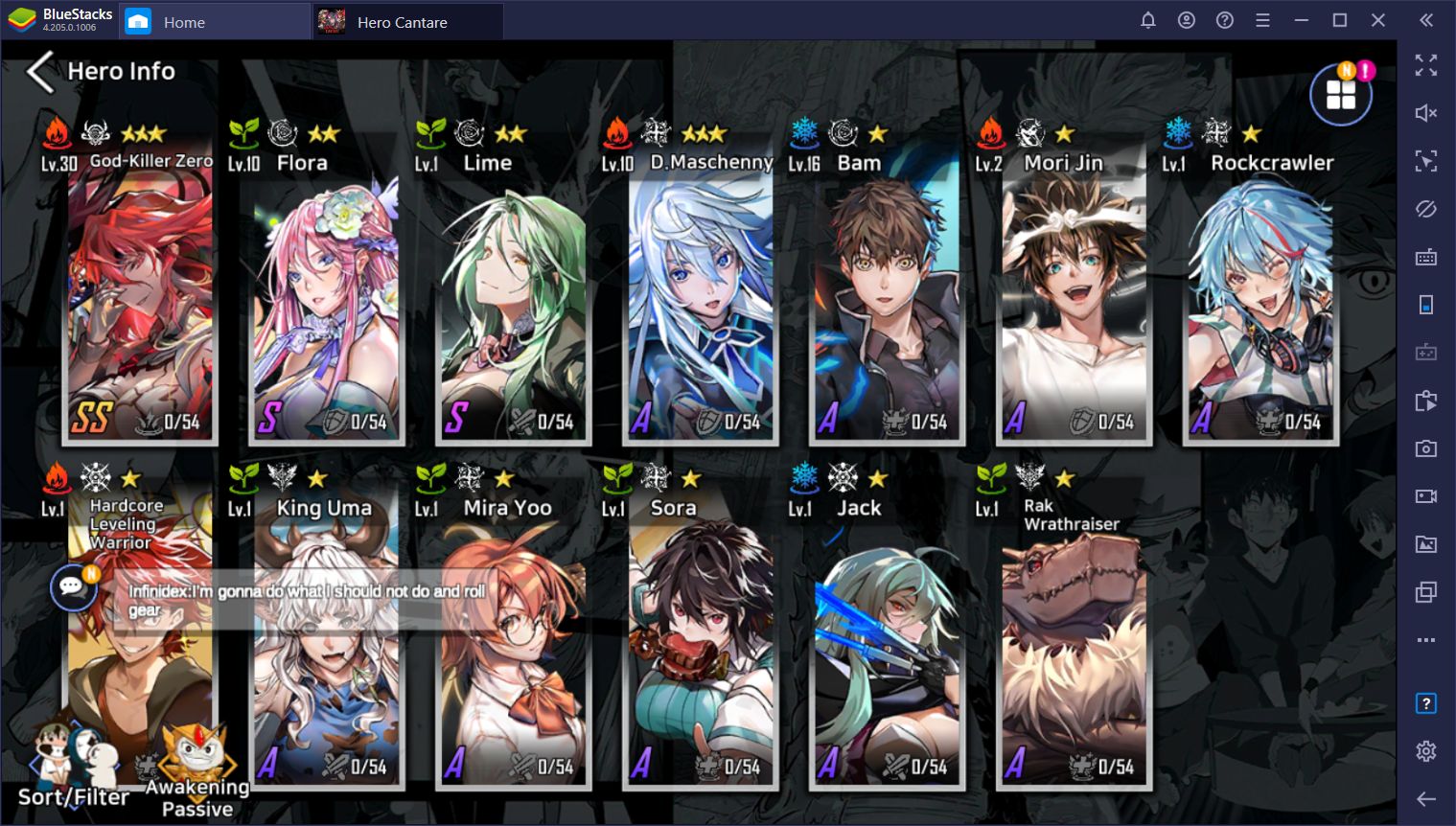 The Instance Manager and Multi-Instance Sync tools allow you to reroll in Hero Cantare with numerous accounts at the same time, without any hassle or extra effort. While the former feature lets you create multiple instances of BlueStacks and access the game on each using different Google accounts, the latter allows you to advance in each of your active instances without actually having to control them individually. This means that you can reroll on as many instances as your PC can handle, without actually having to play manually on each.
We already wrote an article dedicated to rerolling in Hero Cantare with BlueStacks. We suggest taking a look if you want to use our emulator for summoning the best characters in the game from the very beginning.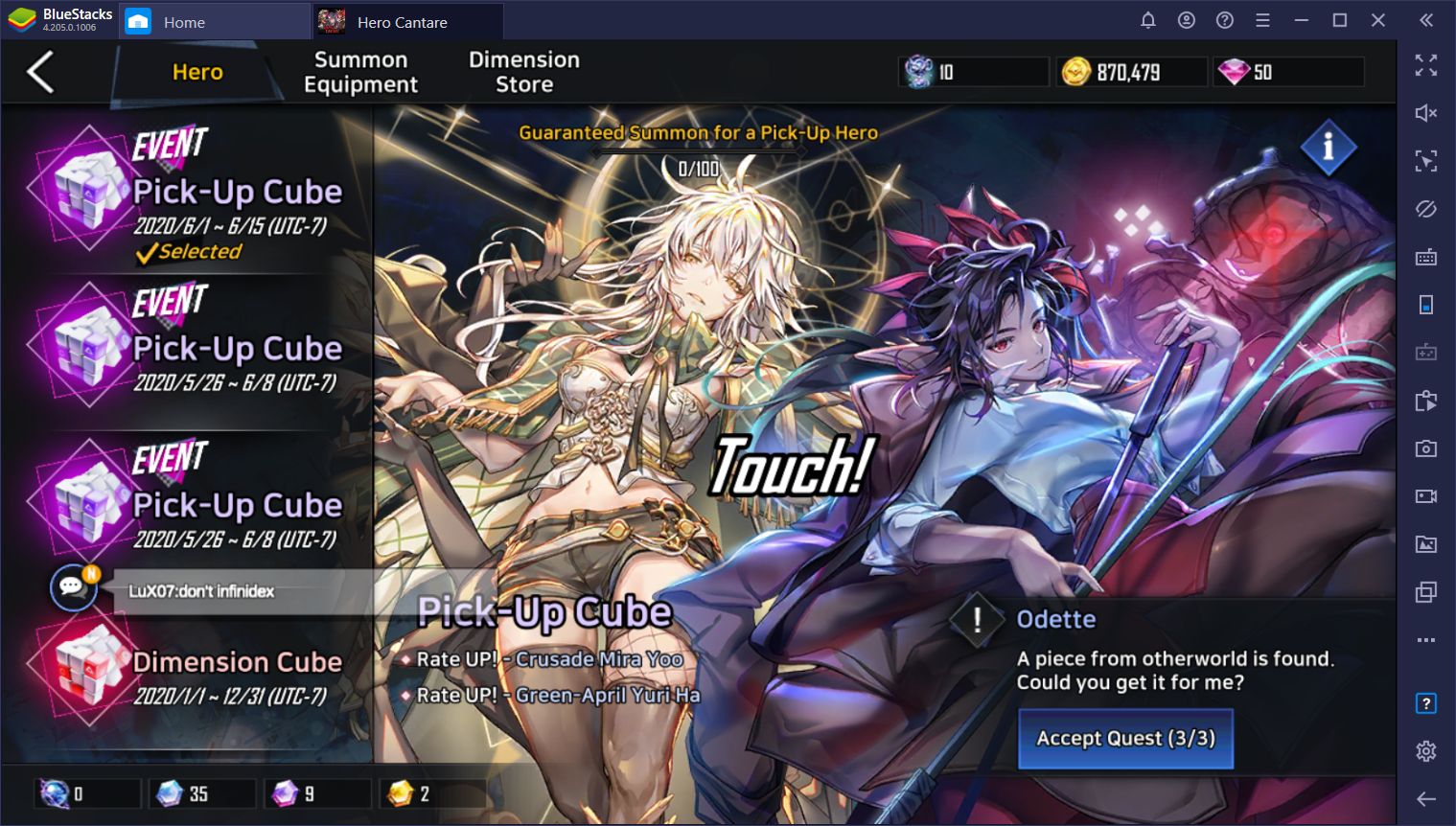 These are just a handful of ways in which BlueStacks can help to improve your experience with Hero Cantare With WEBTOON. Feel free to leave us your suggestions and thoughts in the comments section below.