Game Guides
Hyper Front: discover all game modes available in beta testing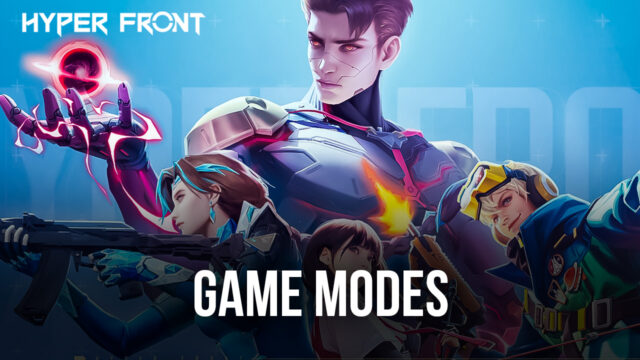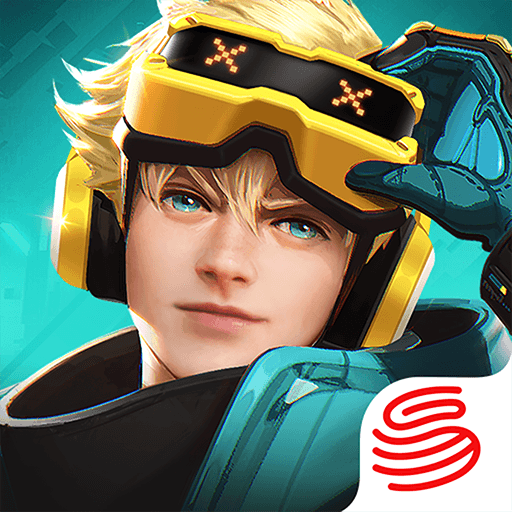 Previously known as Project M, Hyper Front is an FPS game published by NetEase. Resembling Valorant in many aspects, the game is in beta testing in four countries: Brazil, Canada, Thailand, and Japan. Although there is no announcement date for the global version, if you live in a region where the beta testing is not available, you can use a VPN and find the game on Play Store. Alternatively, it's possible to stay tuned to NetEase's official site, where updates will be first announced.
Whether you live in a region where the game is already working or not, knowing all the game modes available during the beta testing will prepare you for the global launch. That's why we've elaborated this game guide, where you will know the details of all the game modes that are already available on Hyper Front beta testing, as well as tips on how to survive in each of them.
Classic Mode
Also known as Disarm Mode, the Classic Mode consists of two teams with 5 players on each side of the battlefield, who play a Bo14 (Best of 14). One squad starts as Attacker, and the other goes as Defender. The team that first scores 8 points wins the game. To win a round, Attackers need to eliminate all Defender players before the time runs out, or successfully deploy the Starcore, which will explode when the timer goes to zero. On the other hand, to win a round being a Defender, players need to prevent the Starcore from being activated or retrieve a deployed Starcore. On the seventh round (halftime), teams switch sides: players who were playing as Attackers go as Defenders and vice versa.
Besides that, at the beginning of a round, each player will earn a certain amount of Star Coins, with which they can buy some perks, as heroes skills and better weapons. To know more about this subject, please visit our Hyper Front Weapon Guide.
Ranked Mode
Ranked Mode is unlocked after players achieve level 4 or have 5 or more heroes. This mode is similar to Classic Mode, except that, here, victories allow players to go up to better ranks. In total, there are 8 ranks: Bronze, Silver, Gold, Platinum, Diamond, Grandmaster, Star Legend, and Supreme Legend. Players start from Bronze I and can go up to Supreme Legend. The higher your rank, the better the loot. Check out how the ranks will work:
Bronze (I, II)
Silver (I, II, III, IV)
Gold (I, II, III, IV)
Platinum (I, II, III, IV, V)
Diamond (I, II, III, IV, V)
Grandmaster (I, II, III, IV, V)
Star Legend
Supreme Legend
Death Fight
In Death Fight Mode, the first person who takes 20 kills before the time is over wins the game. Just as in Classic Mode, there is a preparation phase in Death Fight, when players can buy weapons with Star Coins. Heroes' skills, however, cannot be bought or used in this mode. Besides that, enemies will drop medkits, which will heal players' health points. Whenever you die, your heroes respawn in a random location after a 3 s countdown. When playing in this mode, it's recommended to pay attention to the red spots that are displayed in the mini-map, where you can find the enemies' positions.
Arms Race
In Arms Race mode, players need to kill enemies to earn EXP. These EXP points can be used to enhance the character's skills and weapons, which can lead you to victory. The player who performs 3 kills before time runs out wins the game. In this mode, we recommend getting used to the Hyper Front character's skills. By doing that, you will be able to explore the full potential of your characters and of their abilities.
Conquest Mode
Lastly, we have the Conquest Mode. This mode is similar to the Classic but is a Bo4 (Best of Four), which means that to succeed in this mode, you will need to win three of four rounds. Victory conditions are the same: Defenders win when killing all enemies before Starcore explodes or when defuse it; Attackers win when eliminating all defenders or successfully deploying a Starcore at the enemies' battlefield.
As the Hyper Front global version is not available, we can expect more game modes and even changes in modes that are already available during beta testing. To keep updated about the global launching, keep an eye on our Hyper Front section. There, you'll find more game guides with tips and tricks to prepare yourself for Hyper Front global launching.