Game Guides
Turning Idle Heroes on PC Into Automatic Heroes With BlueStacks: The Setup Guide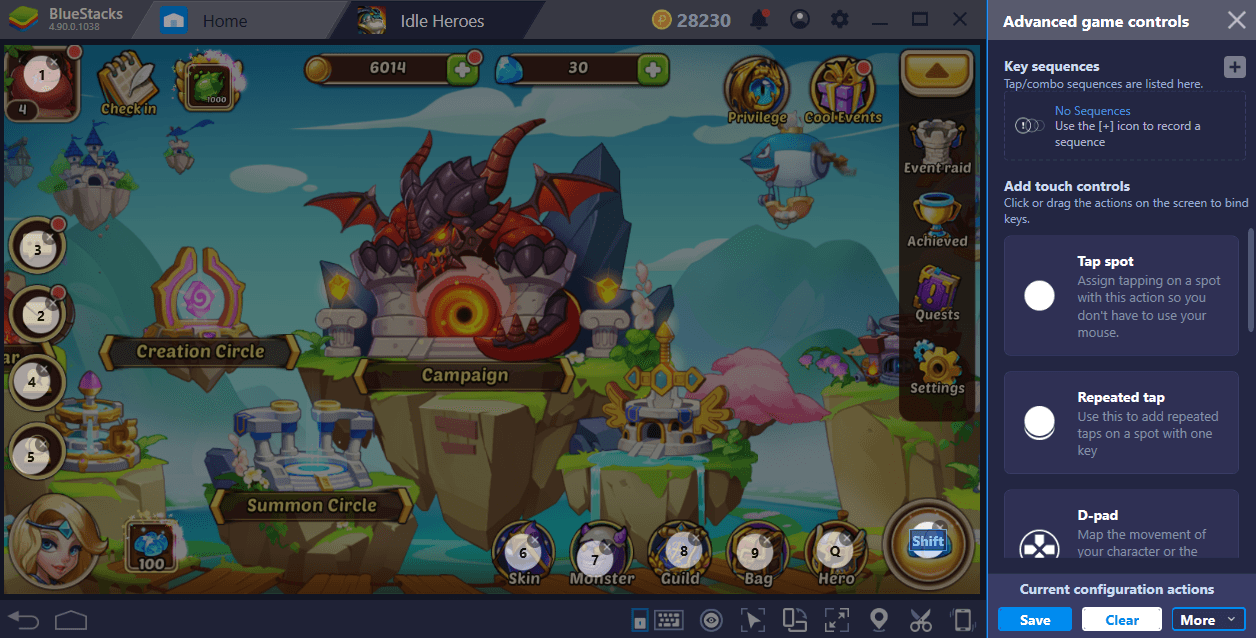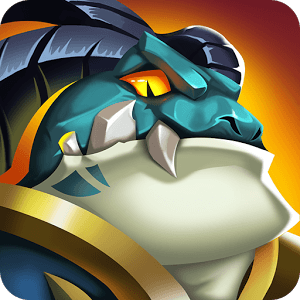 Idle Heroes is one of the oldest gacha games around: It contains more than 200 heroes to collect and as the name implies, it is possible to automate a lot of features. However, by using BlueStacks, you can take these features one step further: You can reroll infinite times until you get the best results, automate battles by creating combo keys, and launch dozens of instances to farm at the same time. All of these and more are possible with BlueStacks and we will explain how. But as always, we will start by installing and configuring the game. Afterward, we can start our adventure.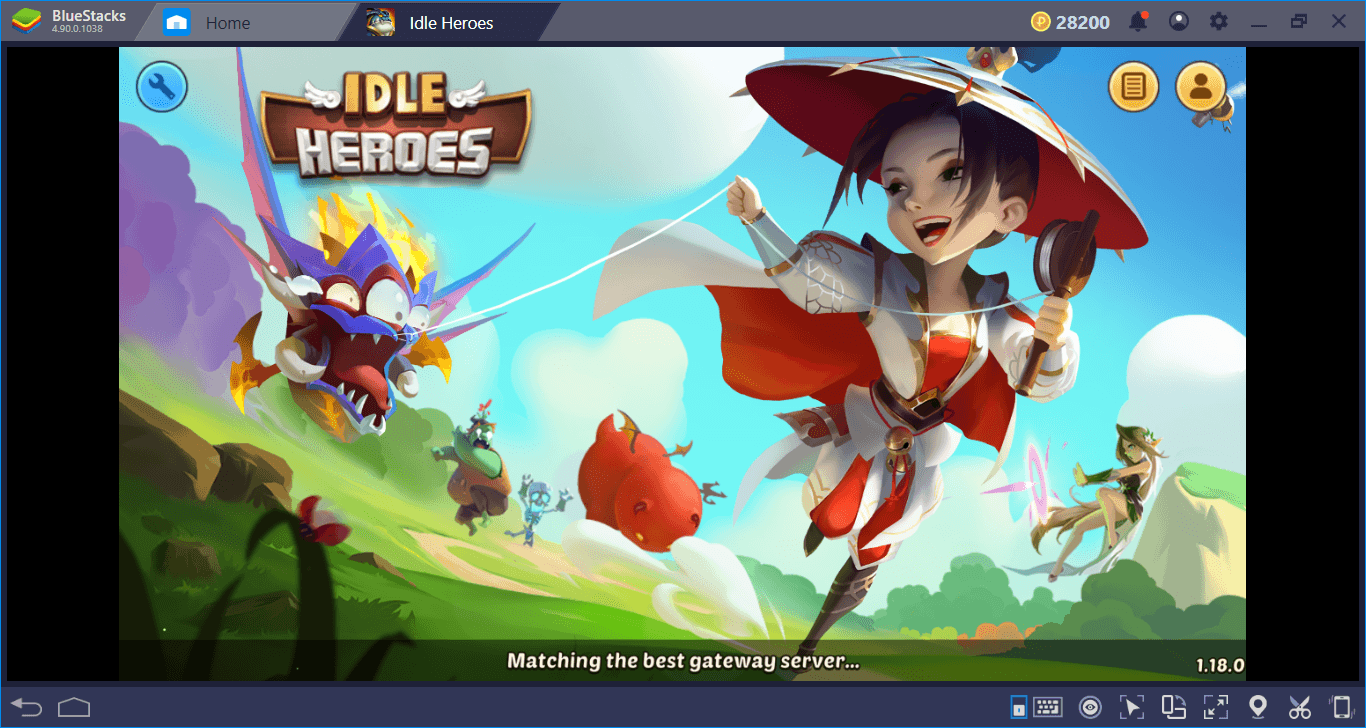 Downloading And Installing Idle Heroes On BlueStacks
Download and install BlueStacks on your PC.
Complete Google Sign-in to access the Play Store, or do it later.

Look for Idle Heroes in the search bar at the top right corner.
Click to install Idle Heroes from the search results.

Complete Google Sign-in(if you skipped step 2) to install Idle Heroes.
Click the Idle Heroes icon on the home screen to start playing.
Configuring The Controls
Like all other gacha games, you can play Idle Heroes only with your mouse. Using the keyboard keys is not necessary at all, and a mouse will be the most convenient tool to play the game. That is why BlueStacks does not offer any keyboard keys on its default control scheme. However, you can still add them with the help of our Advanced Keymap Tool, if needed. All you need to do is create tap spots on top of buttons and assign keys. Pressing these keys will be like clicking on those buttons, so it is possible to use your keyboard too. Here, let's show you a screenshot that will explain this feature better: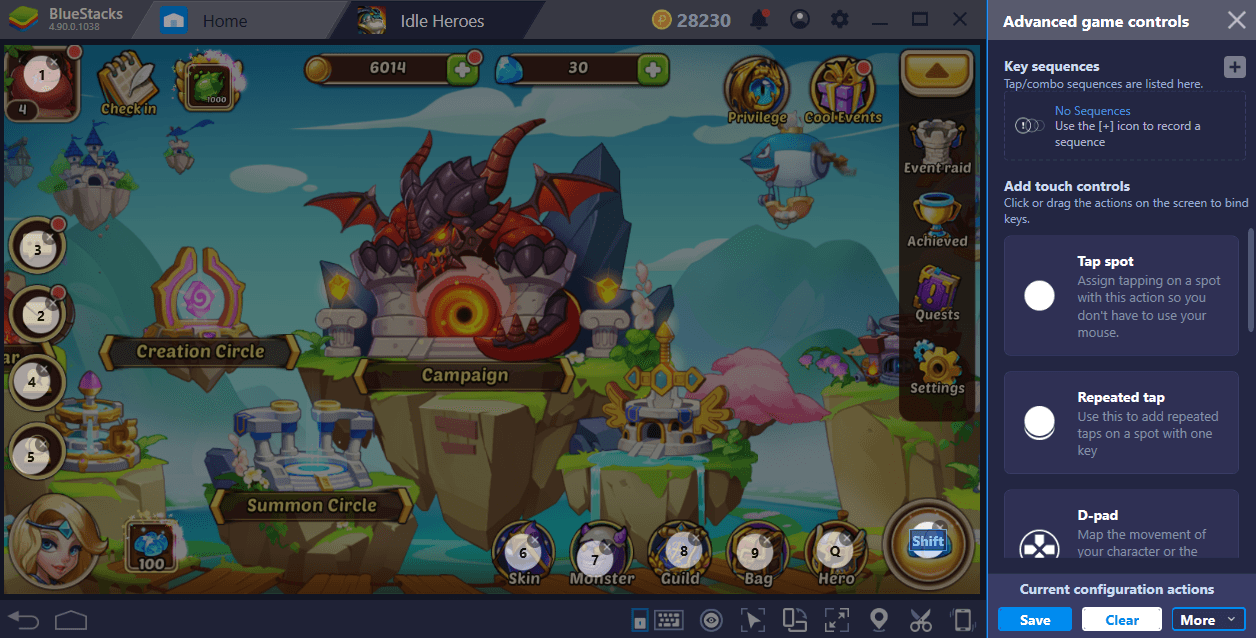 Using The Multi Instance And Farm Mode Features
We already explained the benefits of using our multi-instance feature, so we will focus on Farm Mode here. But let us remind you that it is possible to make a free summon at the beginning of Idle Heroes, and if you don't like the results, you can try your chances again by creating another instance. Doing so will allow you to make infinite rerolls, until you are satisfied with the results.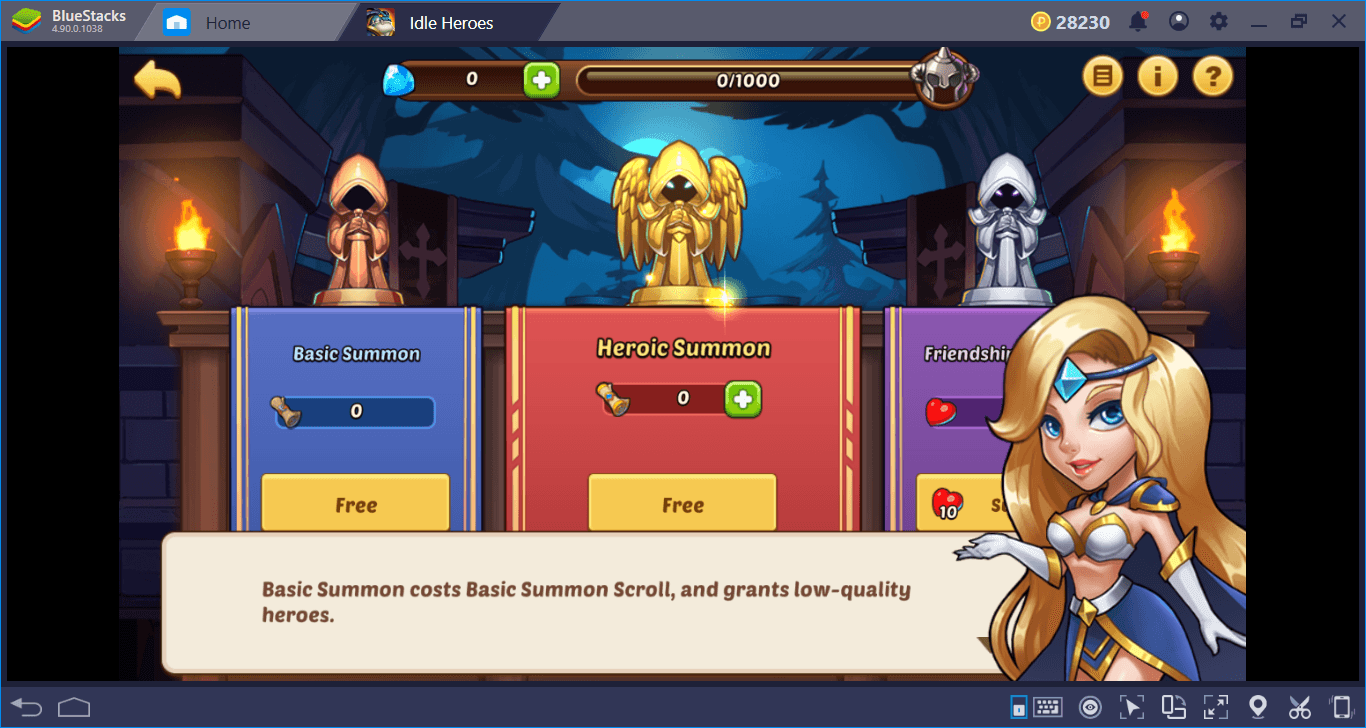 You get to make a free heroic summon at the beginning, and you can try your chances again and again, as long as you want.
And what is better than trying your chances one more time? Well, how about trying it on a dozen different instances, at the same time? BlueStacks Farm Mode will be able to offer this to you: Create dozens of farm instances at the beginning, do the same summons on all, and continue playing with the instance you liked – this is the ultimate reroll. You can keep those farm instances open and continue to play. Some of them will get better results from the daily summons, and you can always switch between these instances to collect the best heroes.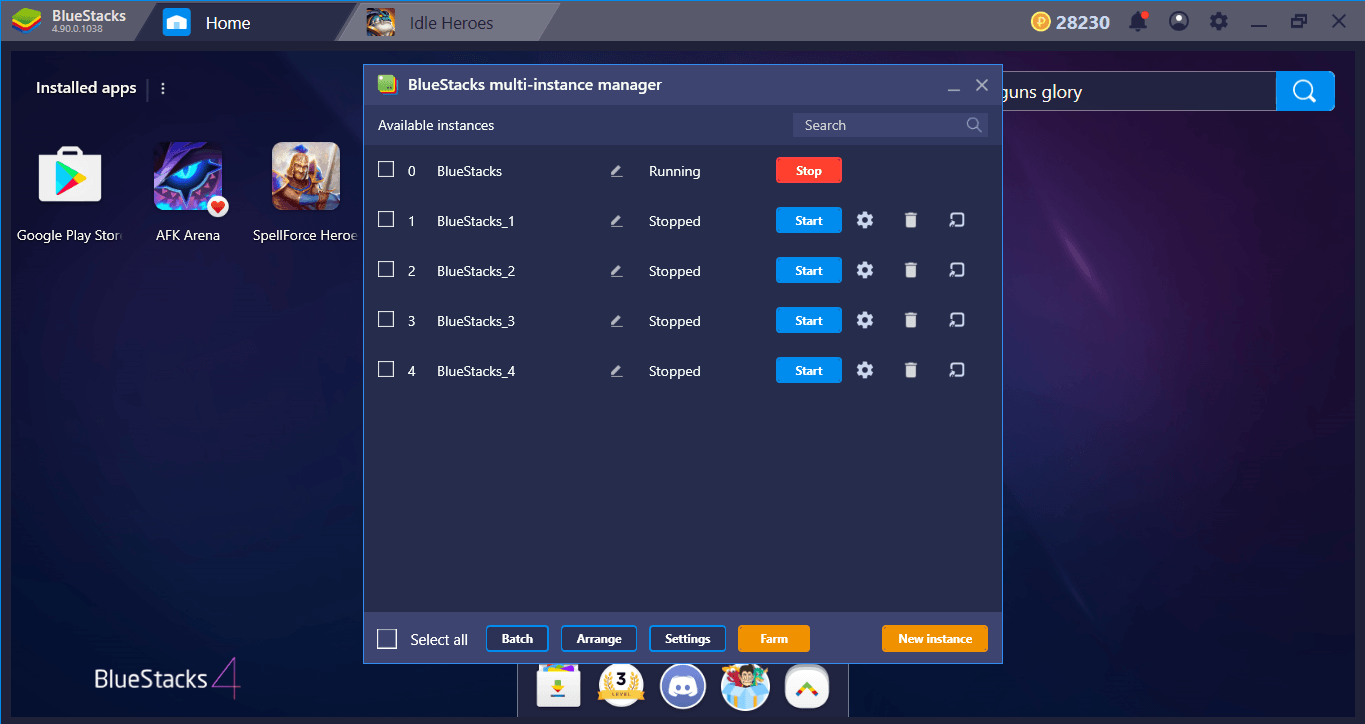 All of these instances can be run at the same time, and you don't need a monster PC to do that. Read our Farm Mode article to learn more about this feature.
Finish All Battles Automatically By Using Combo Key
The battles of Idle Heroes are mostly automatic: Once you start fighting, there are no buttons to press, your heroes will fight by themselves. However, you are still required to click on a lot of buttons in order to start fighting: "get" button collects the loot, "team" button makes you select different heroes each time, "loot" button is required to collect new gear… You get the idea. On average, you will be clicking at least 5 buttons to start a battle and selecting the correct formation for your team of heroes will be necessary each time. Well, you can automate all of these and press a single button to do all of them at once, thanks to our Combo Key feature.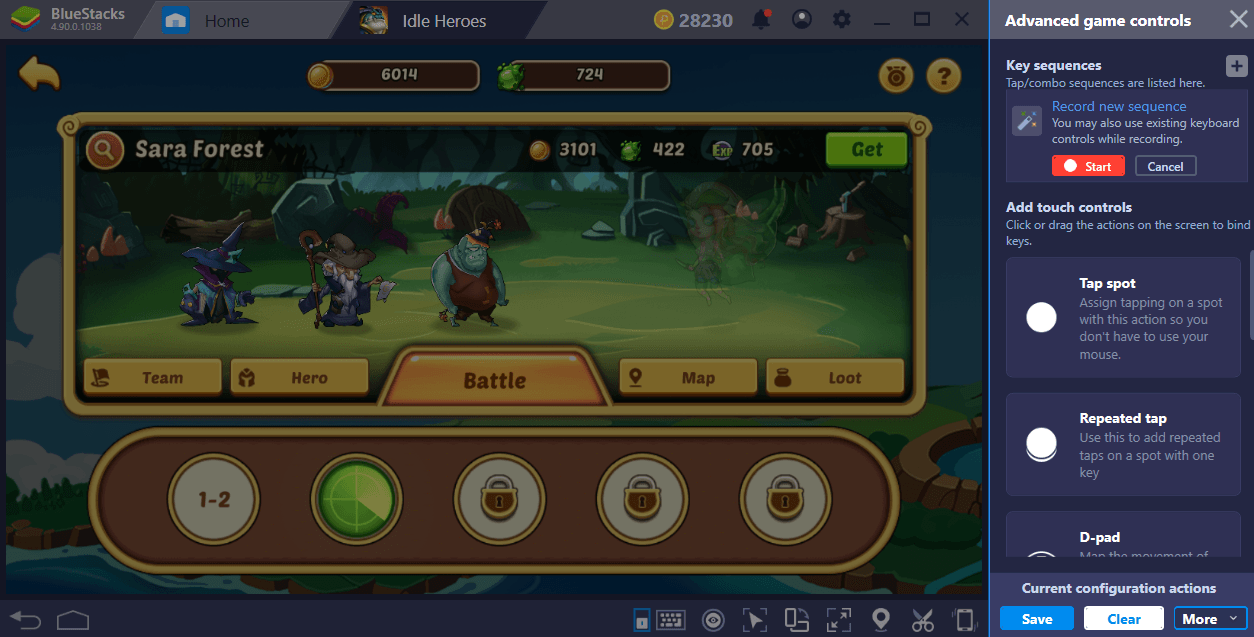 This is where we start our recording: Get the loot, select the correct formation, and press on the "battle" button. This will be the last time you will click on so many buttons.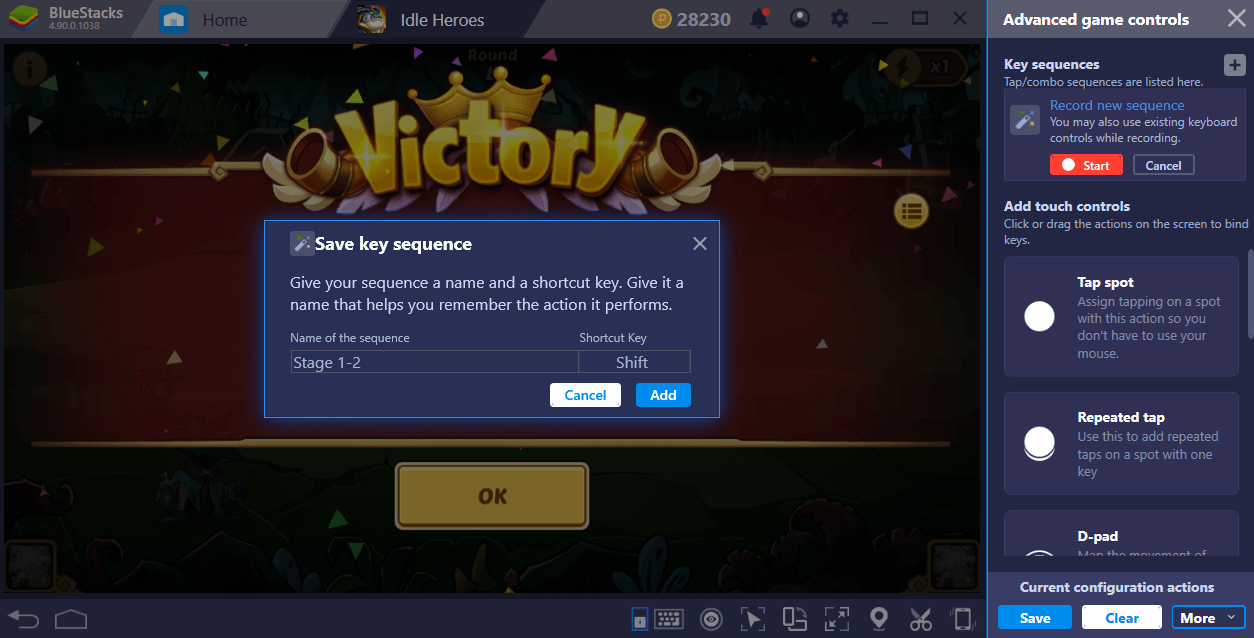 We end the recording, assign a button, and give it a name. In the future, all we need to do is clicking on this single button: Our previous actions will be repeated automatically. You can complete a stage as much as you want and collect those precious XP points every time.
Well, we are ready to start our adventure now: Don't forget to take a look at our other Idle Heroes guides too, as they contain a lot of useful information that will help you during your journey. May all your summons be rare and Godspeed: See you on BlueStacks!