Game Guides
Tips and Tricks to Upgrading Your Mine in Idle Miner Tycoon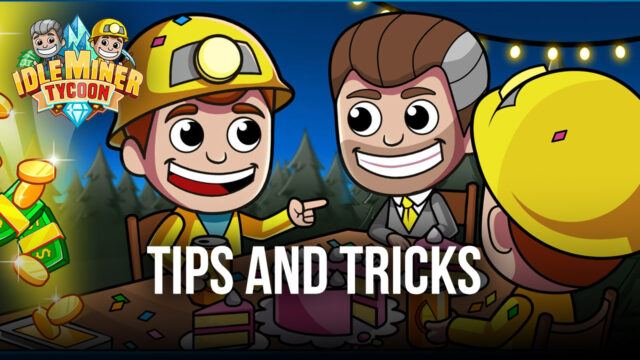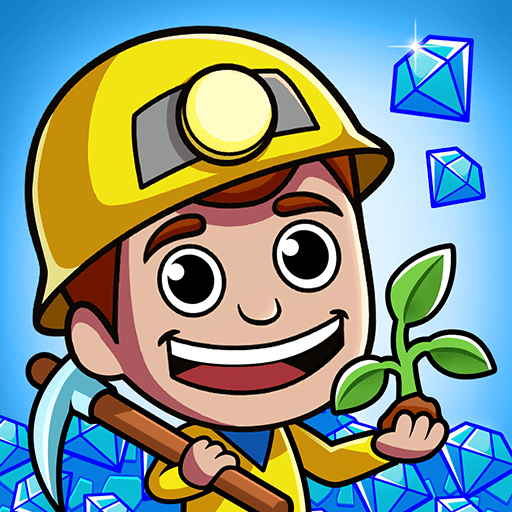 Your main objective when you play Idle Miner Tycoon is to make a profit as efficiently as possible. As your mining operations expand, you'll be able to mine more of Earth's resources however converting those raw goods into spendable money is easier said than done. In this guide, we'll show you all you need to know and some useful tips and tricks to maximize your profits in Idle Miner Tycoon. Make sure to stockpile a lot of cash because you're going to make a lot of beneficial investments once you're done reading.
Upgrading the Mine
The first step to increasing your profits is by upgrading all parts of your mine such as the miners, elevator, and warehouse. If you do not know what these individual departments do or would want a refresher course, you can read the beginner's guide here.
To upgrade a part of the mine, click on the button that displays its current level and click on the green "Upgrade" button. You can select whether to upgrade by 1, 10, 50, or up to Max level. Upgrading a mine improves its characteristics (this heavily depends on what part of the mine you upgraded) and consequently makes more money for you. For example, upgrading mine shafts can increase more working miners and this means more people to make billion-dollar profits for you.
Upgrading obviously costs money and it becomes exponentially more expensive per upgrade. Because of this, it becomes important to be wise in upgrading your mine. Here are a few general tips and useful knowledge to keep in mind when upgrading:
Balance levels

– make sure that the level of one part is not significantly larger than the other as this will dramatically cause bottlenecks in your mining operation and affect your profit efficiency. For example, upgrading your mine shafts while ignoring your elevator and warehouse will result in the latter not catching up with the exorbitant number of resources left in the shafts. You may be earning up to $10 million per second but, you can actually earn up to $25 million if only your elevator and warehouse were upgraded to catch up with your mine shafts.
Levels of each mine part are not equal

– given the first tip, you may think that your miners, elevator, and warehouse should all be the same level to be "balanced". However, the level ranges of each mine part are independent of one another. This means that, for example, an elevator must be Level 10 to catch up with a Level 5 shaft.
Always monitor your resources

– to detect any bottlenecks in your mining operations, you need to keep an eye on two things: the carts in the mine shafts and the temporary storage facility of the elevator. If you notice that plenty of resources are still in the carts, then that heavily suggests you should upgrade your elevator. If you notice that plenty of resources are stored in the elevator, then perhaps you should upgrade the warehouse to boost the logistics. Once you identify what's causing the bottleneck, remember to not level them up too much because that would sustain the bottlenecks.
Levels of mine shafts should be in descending order –

when upgrading the mines, the level of the top shaft should be higher than the shaft below it. This not only makes your mine shafts more organized but also ensures that your upgrade investments are maximized. This is because lower shafts are more expensive to upgrade than the lower ones. Let's say you have $10 million; spending all of that to upgrade Shaft 2 only promotes it to two levels but spending all of that to upgrade Shaft 1 promotes it to up to nine levels. By leveling up Shaft dramatically, you end up making more money than you would if you upgraded Shaft 2 instead – in short, the return on investment is much bigger.
Upgrade with a manager's upgrade perk –

one of the perks a manager has is the upgrade discount perk which cuts down the price of upgrading part of the mines by a certain percent. How big the discount is dependent on the rank of the manager. Executive managers have the highest discount rates (i.e., 70-80%). When you plan to upgrade a mine shaft, elevator, or warehouse by a lot of levels, assign a manager with the discount perk, activate the perk, and keep pressing the upgrade button. Afterwards, you can just reassign the previous manager. Note that you won't be able to use the discount perk again until after the cooldown period has passed.
Use other manager perks wisely –

aside from discount perks, managers can also boost certain aspects of the mining operation such as loading speed and walking speed. You can take advantage of this in two ways. The first way is to use certain perks to temporarily resolve bottlenecks. For instance, you can activate a "Movement Speed Boost" perk when you notice that your elevator is too slow in collecting resources from the mining carts. The second way is to temporarily boost the entire mining operation by activating all manager perks. For instance, you can have all workers in "turbo" mode by assigning managers with the speed boosts to all parts and activating them. You will need to manually activate the perks once they're all finished though.
Conclusion
Upgrading the mines is critical to increasing your profits in Idle Miner Tycoon. With this, make sure that the levels of your miners, elevator, and warehouse are balanced to prevent backlogs in the mining process. You must scrutinize your resource output and you also need to be aware that the upgrade paths of parts of your mine are independent of one another. Some good practices that you can do include upgrading your mine shafts such that their levels are in descending order and taking advantage of manager perks (i.e., upgrade discounts, speed boosts) to get the most out of your mine