Game Guides
How to Install Idle Miner Tycoon on PC or Mac with BlueStacks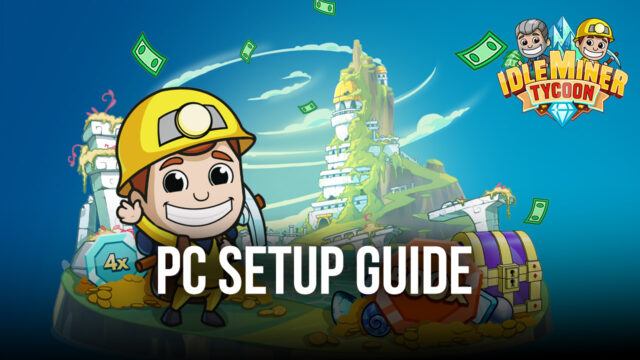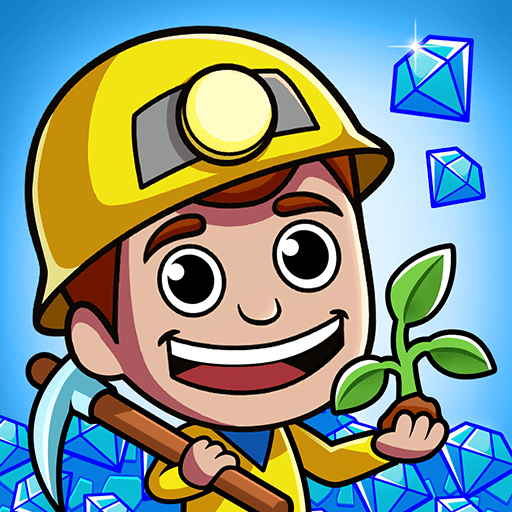 Have you ever wanted to experience being a millionaire? Billionaire? Trillionaire? Or even greater than that? Now you can experience what it's like to make absurd amounts of money from the comfort of your own PC or Mac when you play Idle Miner Tycoon. Developed by Kolibri Games, Idle Miner Tycoon is an idle simulation game where you take the role of a mine factory tycoon. Your objective is to simply build an empire within the mining industry and reach levels of wealth never thought to be possible.
How to Install Idle Miner Tycoon
Start making exorbitant amounts of cash from mining resources now by installing and playing Idle Miner Tycoon on your PC or Mac with BlueStacks. Here's how:
On the BlueStacks website, search "Idle Miner Tycoon" and click on the relevant result.

Click on the "Play Idle Miner Tycoon on PC" link towards the top left of your screen.

Download and install BlueStacks on your PC.

Click on the "

Idle Miner Tycoon"

icon at the bottom of your BlueStacks screen.

Complete Google Sign-in to install

Idle Miner Tycoon

.

Click the "

Idle Miner Tycoon"

icon on the home screen to start playing.
Get Rich by Building Mines
The mine is your money-making machine in Idle Miner Tycoon. You'll be spending a good majority of the game managing this as well as upgrading it to earn even more profit.
The mine is comprised of three parts: miners, elevator, and warehouse. The miners' sector is responsible for mining the Earth's resources and transporting them via carts. This sector can also consist of multiple underground levels called shafts (the deeper the shaft, the more money it can make). The elevator sector is responsible for picking up the resources from shafts and transporting them back to the surface. Lastly, the warehouse sector is responsible for collecting resources from the elevator and transferring them to the warehouse where the resources will be converted to usable money.
Each part of the mine can be upgraded through leveling up. Sectors become more efficient as their levels become higher. For example, high-level mine shafts have more active workers compared to lower-level ones. To know some useful tips when upgrading your mines in Idle Miner Tycoon, check out this guide here (Tips and Tricks to Upgrading Your Mine in Idle Miner Tycoon).
Hire Managers
Managing a hundred or even thousands of miners is not an easy task. Fortunately, all the managerial work can be done for you by hired managers.
A manager can be placed in each mine shaft, the elevator, and the warehouse to ensure that the people working there are kept in check and will continue making money for you. Without them, you need to manually click the workers to make them do something. You can hire managers for a fee which becomes more expensive as you hire more managers. You may also lay off managers and get back at least 50% of the money you paid in hiring them.
What makes managers very interesting however are their perks. These perks provide temporary boosts to the mining operations (i.e., faster loading speed, faster walking speed) which makes profit-making easier. Additionally, there are also other advantages like upgrade discounts. The quality of perks depends on the rank of the manager which can be Junior, Senior, or Executive. Hiring managers is completely randomized and Juniors are the most common managers you can get whereas Executives are the rarest ones.
Explore the Continents
The world of Idle Miner Tycoon is huge and there are plenty of places where you can build more mines and expand your mining empire.
Several continents make up the world map of the game and each continent has its own set of resources like coal, gold, jade and even its own currency. Building a new mine in one of these continents or let alone unlocking a new continent costs an insane amount of money so it is best to save up for them.
The world map also contains small islands where you can engage in other activities to improve your mining operations' revenue. For example, you can conduct research where you spend research points to improve a multitude of aspects of your mining empire. The research tree consists of several sets of upgrades which each correspond to a particular continent. These sets also utilize their own research points based on that continent.
You also have expeditions in which you send out an agent to do one of three daily expeditions in exchange for bonuses like Super Cash (premium currency) and instant cash packs. Expeditions can take at least 6 hours to complete but fortunately, you can call in in-game friends to join in your expedition and reduce that completion time.
Make Money and Gold with BlueStacks
Play Idle Miner Tycoon now on your PC or Mac with BlueStacks to experience being a powerful mining tycoon from the comfort of your home. BlueStacks has several features that can make your experience with Idle Miner Tycoon much better.
You can take advantage of BlueStacks' script editor to make custom scripts for the game. A good example of using this is making a script that automatically activates managing perks so that your mining operations constantly receive boosts.
Are you the type of player that likes owning and managing multiple accounts? BlueStacks makes this easier for you with the Multi-instance Tool which allows you to easily reinstall Idle Miner Tycoon on a new Android instance. What's more is that you can run two or more instances at the same time so you can easily manage between multiple accounts.
Experience being the wealthiest person alive now by playing Idle Miner Tycoon with BlueStacks? How much money are you currently making now? Let us know in the comments below.