Game Guides
How to Play Kingdom Guard on PC with BlueStacks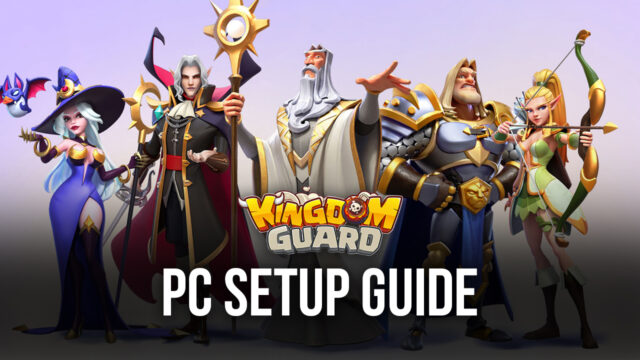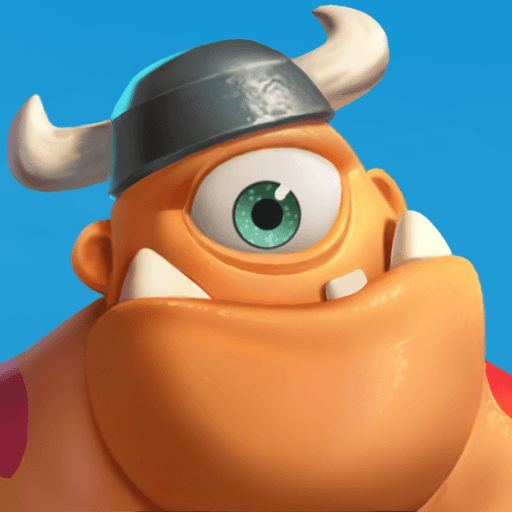 Take this opportunity to play Kingdom Guard, a fun idle tower defense game with exciting mechanics, making it a unique addition to a classic genre that both new and old players can enjoy. This game belongs to a beloved game genre and uses modern features to make it more attractive for a more contemporary audience without taking away what made it so fun in the first place. Discover why players are going crazy over this game today by joining in on the fun and experiencing it for yourself. Play Kingdom Guard:Tower Defense TD on your PC or mobile without downloads! Click and start playing instantly for a smooth and hassle-free experience.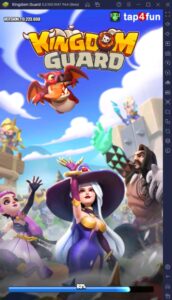 Kingdom Guard is straightforward to play and isn't stressful to continue like more competitive games. For individuals looking to play something that occupies their mind without it requiring a deep level of strategizing or thinking, this game will definitely be on top of their list. Whether you play this game at home, work, or school, this game is a complete package that your family and friends will definitely want to play with you because of how well-designed it is while being played.
How To Set Up Kingdom Guard on BlueStacks
Opening up Kingdom Guard on your phone provides just the right amount of fun, but for a device used for a myriad of other tasks, your gameplay sessions are often interrupted. Smartphones are supposedly designed for multi-tasking, but it doesn't do so in a way that allows two or more apps to be used simultaneously without getting confused or cramped. This is why it's better to download your favorite Android games on your PC with BlueStacks, and here's how you can do that:
Download and Install BlueStacks

on your PC.

Complete Google Sign-in to access the Play Store, or do it later.

Look for Kingdom Guard in the search bar at the top-right corner of the Game Center or at the Google Playstore.

Click to install Kingdom Guard from the search results.

Complete Google Sign-in (if you skipped step 2) to install Kingdom Guard.

Click the Kingdom Guard icon on the home screen to start playing.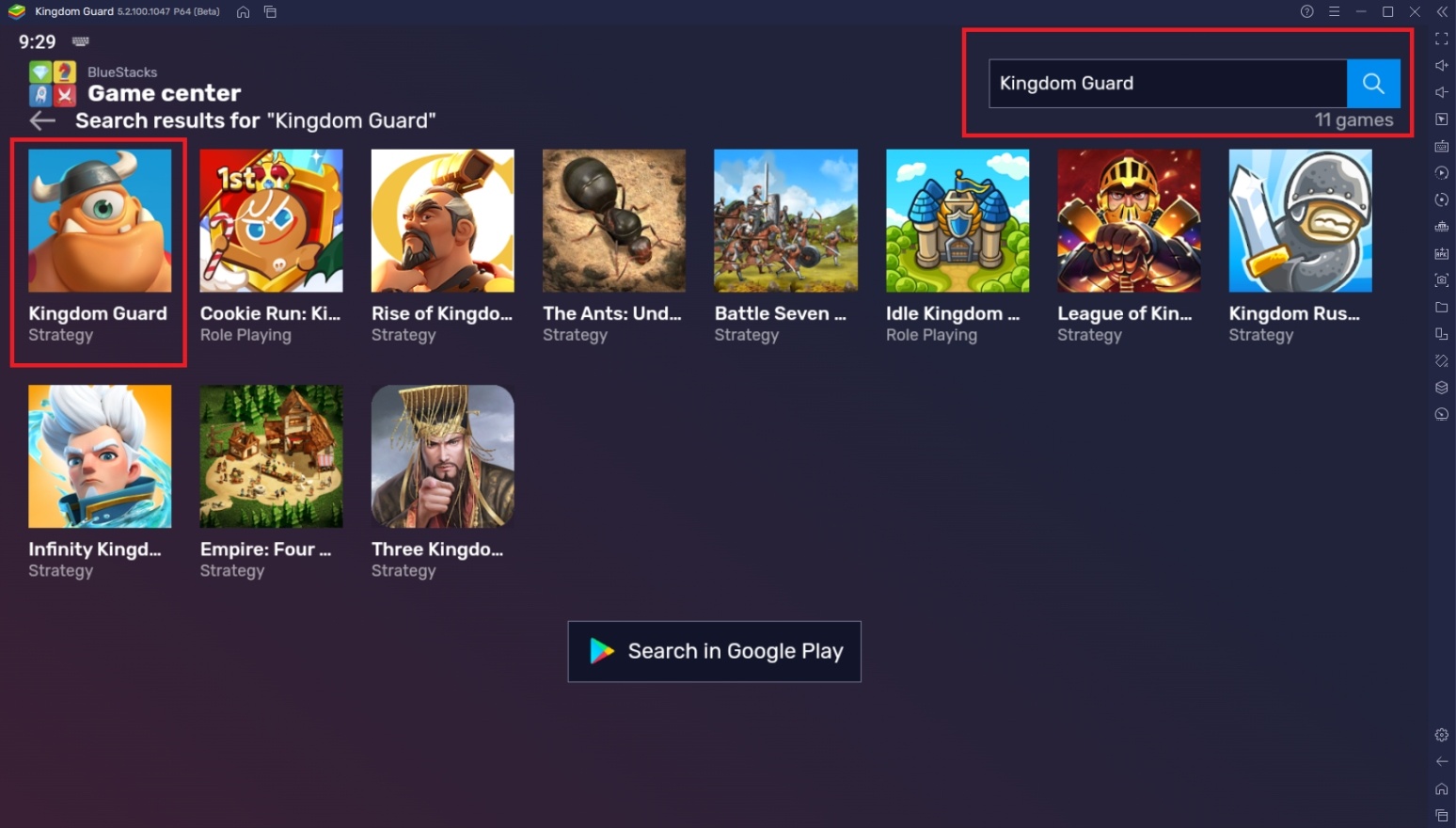 You can also Play Kingdom Guard:Tower Defense TD in your browser on your PC or mobile without downloading. Click and Play instantly!
Useful Features When Playing Kingdom Guard
Once you've downloaded the game on BlueStacks, it's time to discover what makes playing Android games on this platform so good. Many mobile gamers have made the switch from playing on their phones to their PCs because BlueStacks has made the experience a hundred times better. That's because the platform has provided gamers multiple features that make playing not only easier but also a lot more fun compared to the way they've been doing so before.
The Multi-Instance Function is the feature that's best used with Kingdom Guard. By using this feature, players can open two or more BlueStacks instances that they can use for various reasons. The most popular method is by playing two or more games simultaneously so that they can maximize their playing time without shuffling between apps just to manage multiple applications at the same time. Users can open as many instances as they want to fit their gaming needs.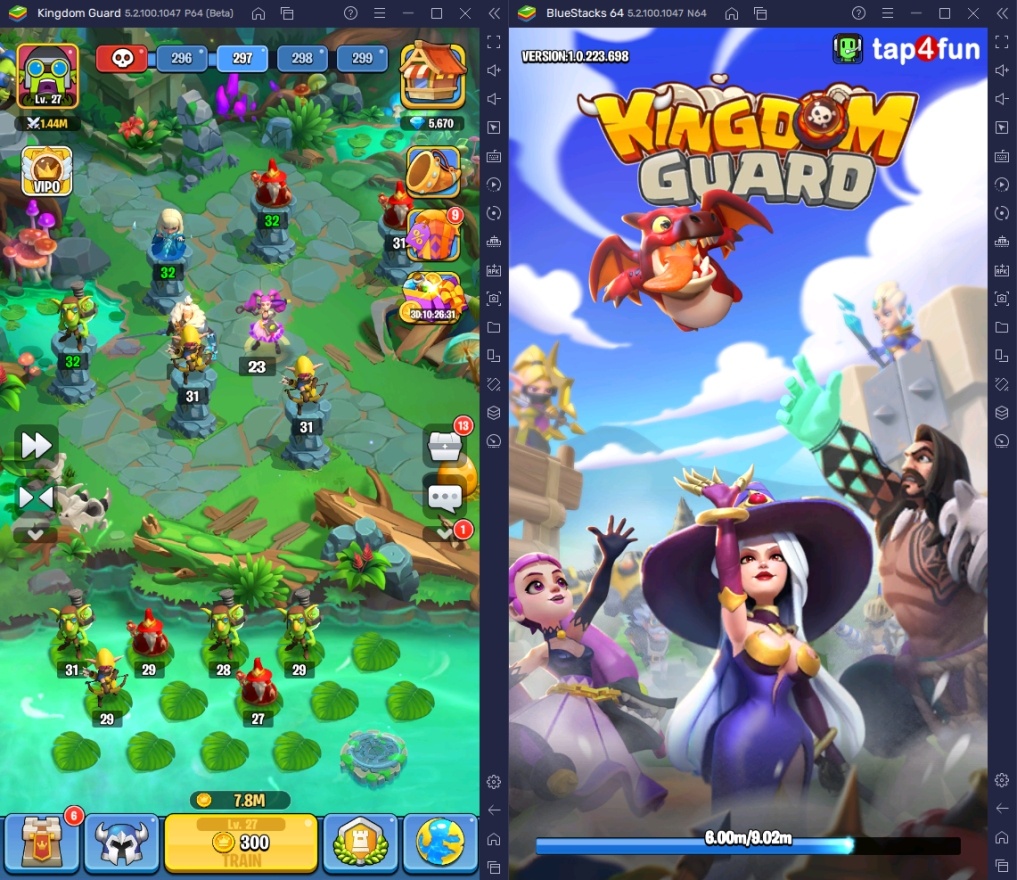 Kingdom Guard is an idle game that doesn't require much attention. It can get quite boring for players to simply take a look at their screen but closing the app isn't an option because they're trying to reach a specific goal. With the BlueStacks Multi-Instance Function, players can simply open another instance so that they can leave Kingdom Guard running in the background while they start playing some more exciting games on the side so that they won't ever get bored playing.
The Macro Feature allows players to create custom commands that they can replay automatically at a later time. Players have the freedom to create any macro they need simply by recording a series of commands to be replayed later. This allows players to add some coverage to their gameplay by adding non-existent controls that are useful when they play the game. Using the macro system is really easy, and learning it takes just a few minutes, including setting up advanced controls.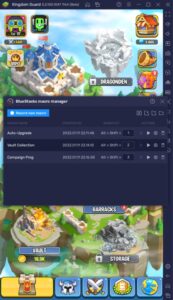 Kingdom Guard may be an idle game, but it still requires players to do some actions that can be a bit tedious. Instead of going through the same activities every time you play the game, it may be better to create a custom macro to do those actions for you, which relieves a bit of stress from when you play the game. Once you've mastered creating macros, you'll notice that you start having more fun playing the game because you're only left with the enjoyable parts.
The Eco Mode is a feature that doesn't exactly have any technical uses like the previous two but is still one that we like to promote for players. As the name suggests, this function cuts down energy usage when players aren't actively playing the game to help their PC perform better and save a lot of electricity when in use.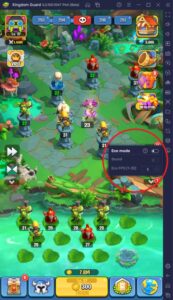 Idle games are perfect for this feature because it gives players the option to prevent their computer from overheating due to having too many processes open. It's perfect when using the Multi-Instance Function and Macro Feature because both use up a lot of energy when being used. It's also a really great app to promote a means of helping save the environment to players.
Don't Let the Enemies Get Through!
The tower defense genre is popular due to the thrill that players experience when they see seemingly endless waves of monsters trying to break through the defenses they worked so hard to establish. It combines the players' quick thinking and patience to provide a challenging game mode where they have to find creative new ways to make sure that the enemy doesn't end up overwhelming them.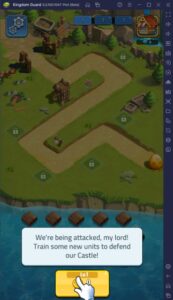 Kingdom Guard is extremely fun and promises to keep players occupied for an hour or more if they're not careful. Despite the gameplay is simple, there are so many ways for players to enjoy what this game offers. It's up to you to discover the best way to have fun and show the world that you have what it takes to create a defense system that no enemy can get through! Why wait? Play Kingdom Guard:Tower Defense TD instantly on your browser without downloading anything. Click, and start playing now.