Game Guides
Lily's Garden on PC – The Best BlueStacks Tools for Enhancing Your Gameplay Experience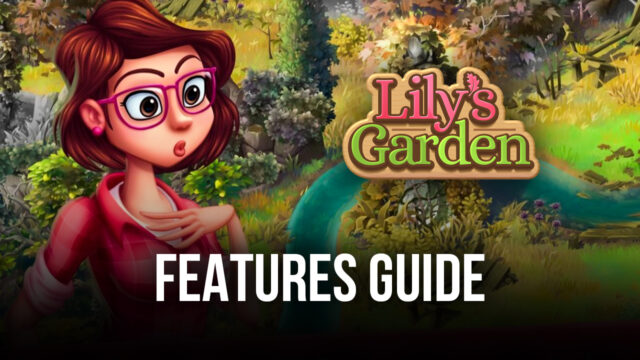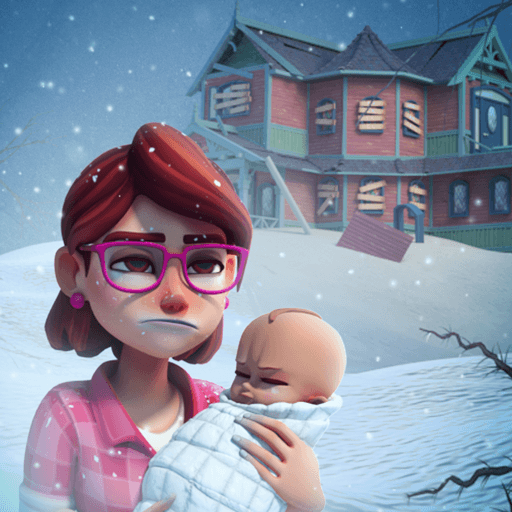 Lily's Garden is a match-3 game that combines its simplistic gaming mechanics with a renovation system, in which you can gather stars and gold by completing countless puzzle stages, and then use them to renovate and restore an old garden by cleaning it up, fixing the decorations, sowing new plants, and much more. In other words, this is a casual and lighthearted game that anyone can play to pass the time, but it can also offer a very decent challenge in the later levels, not to mention that there's always an external incentive to complete the puzzle levels since it's the only way to fix and decorate your growing garden.
Despite being such a basic game that can be easily played and enjoyed on most smartphones, players can get a much better experience by playing Lily's Garden on PC with BlueStacks. Our Android app player not only lets you play this game on your large computer monitor, which will make visualizing the playing field much easier, but also by using your mouse to select and click on the tiles much more comfortably and with better precision. And this is without mentioning that BlueStacks puts a variety of tools at your disposal, which are designed to help further enhance your gameplay experience with Lily's Garden.
In this article, we're going to talk about a couple of these BlueStacks tools, as well as how to properly use them to improve your experience with this match-3 game.
Extend Your Playtime With the Instance Manager
One of the particularities of games like Lily's Garden is that they can be quite addictive, especially if you're on a roll beating levels left and right. This is mostly the case at the beginning when stages are easier and frequently set up so that you can complete them in a few moves. However, as you progress, you'll notice that the puzzles start getting tougher and that your old strategies are no longer enough to complete the task at hand. It is at moments like those when you'll start failing and losing lives in the process.
Now, while Lily's Garden is quite fun to play when you're winning, the game can get quite restrictive when you fail to complete a level. Specifically, as is the case with many other match-3 games with the same style, your gameplay is limited by a "lives" system, where you only get a limited number of lives to play with, which are necessary for accessing the puzzle stages of the game. And while you can play for as long as you want if you win stages, losing a puzzle will take away one of your lives. Lose all your lives, and you're done; you can't play until you get more lives.
In Lily's Garden, you're limited to a maximum of four lives at any given moment which, on the toughest stages, are often lost very quickly. Luckily, there are ways to extend your pláy time, such as by collecting infinite lives boosters, which essentially give you unlimited lives for a duration. However, these powerups are often unreliable since, not only do they last for a very short duration, but they also expire even while you're offline and not playing. And since this game is designed to be played in short sessions, odds are that most of your time with unlimited lives will be lost and unused.
Fortunately, if you play Lily's Garden on PC, you can essentially extend your playtime indefinitely, without having to depend on unreliable boosters, by using the Instance Manager feature. This tool lets you create as many BlueStacks instances as you want, in order to access Lily's Garden with multiple accounts simultaneously. In this sense, you could play on your main instance, and once you run out of lives, simply minimize it and bring up your secondary, and repeat the process as many times as you need.
You can open the Instance Manager by pressing Ctrl + Shift + 8, and then click on "New instance" to create as many iterations as you want. However, keep in mind that every new instance consumes more RAM and CPU resources, and some weaker machines might start suffering from slowdowns if running too many instances. Luckily, Lily's Garden doesn't require very much to run correctly, and most people can easily run several instances of this game without issues.
For Lily's Garden, we recommend at least three or four instances to get continuous gameplay without interruptions.
Enjoy the Most Relaxing Match-3 Gameplay With the Best Controls and Performance
While this isn't exactly a BlueStacks feature in itself, the satisfaction of playing Lily's Garden on PC cannot be understated, which is why we're pointing it out here.
In contrast with other match-3 games, Lily's Garden doesn't actually require sliding and swiping tiles in order to create combos and complete objectives. In fact, you can activate combos simply by clicking on tiles that have at least one other tile of the same color beside them. This style of gameplay lends itself perfectly to playing it on PC with your mouse, since it's much easier to just click on everything rather than tapping the tiles with your fingers on a small touchscreen. And this is without mentioning that some users, especially the ones with larger fingers, might find it easier to combine tiles with precision by using their mice.
Another particularity of playing this game on PC is that, while Lily's Garden is very lightweight and designed to run on virtually any phone, the performance may fluctuate if you're playing on a very old or outdated device. By playing on your computer, however, you can get the absolute best performance with this game, without having to break the bank on an expensive gaming phone. After all, BlueStacks can run perfectly on machines of a wide range of specifications, and you're more likely to have a computer that can run our emulator, than having an expensive phone that can run games perfectly. Besides, there's just something cathartic about watching tiles scroll down across our large computer monitor as we create the longest chain reactions in the game, which is something that you can't really appreciate on a small phone screen.
For these and many other reasons, BlueStacks is the best way to enjoy Lily's Garden on your computer. Feel free to leave us your thoughts and opinions in the comments below!