Game Guides
Create the Strongest Family in Mafioso: Mafia & clan wars in Gangster Paradise on PC with BlueStacks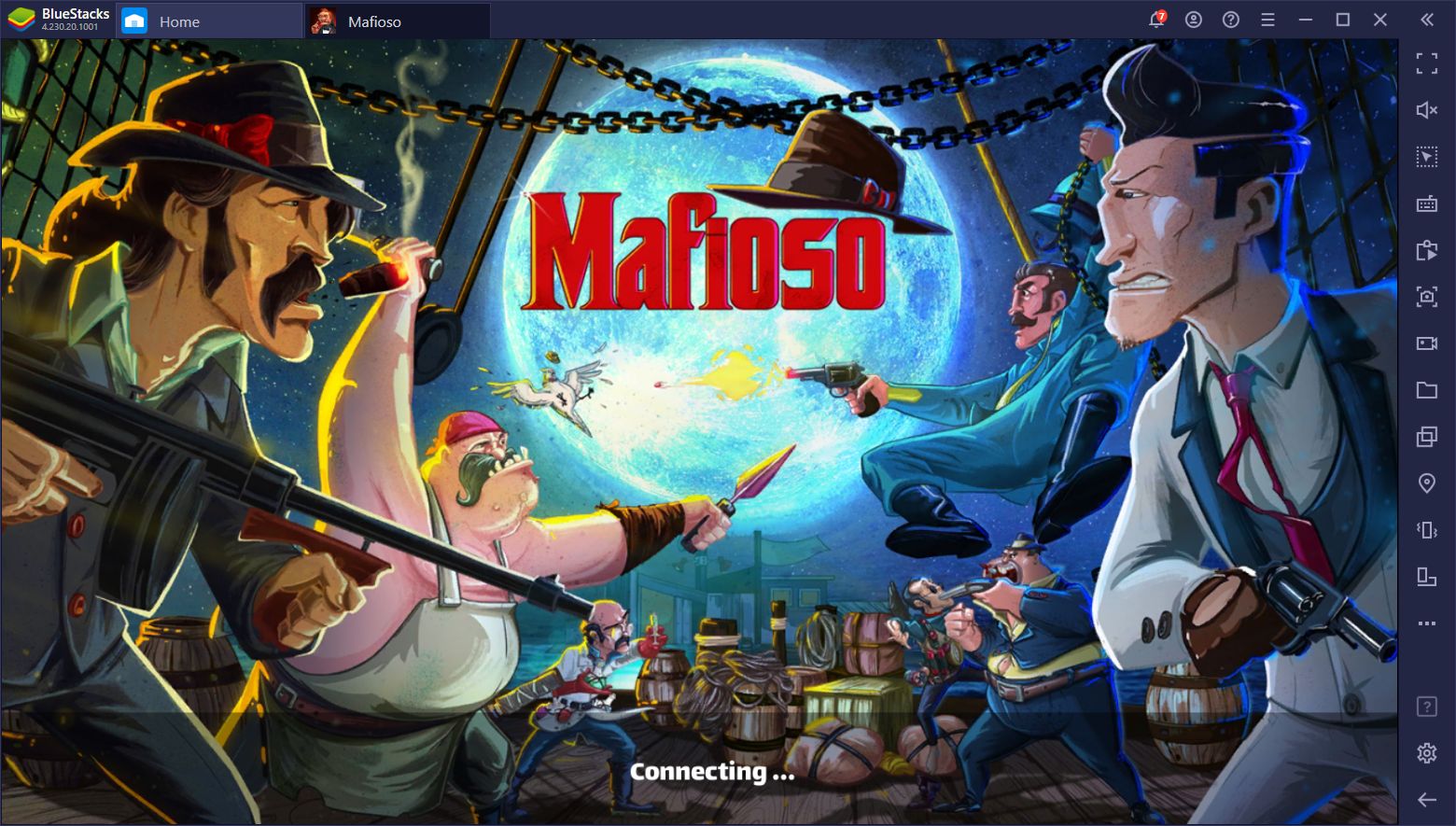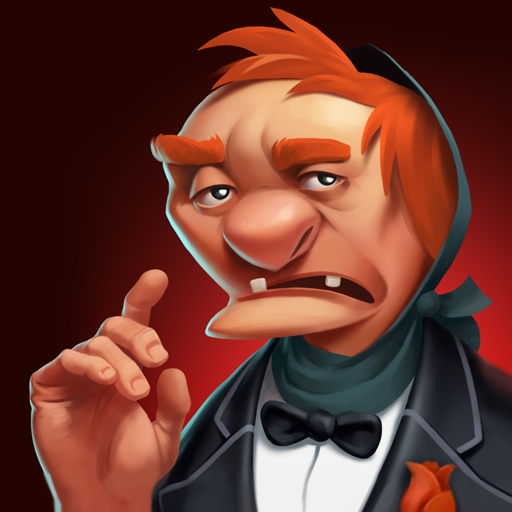 In our never-ending quest to bring you the best Android games to enjoy on your PC with BlueStacks, we recently came across an interesting title called Mafioso: Mafia & clan wars in Gangster Paradise. While this name is definitely a mouthful, Mafioso is actually quite straightforward, consisting of a turn-based gacha RPG where you get to collect many different characters, each with a shady past, and add them to your team to create the strongest mafioso family in the world.
However, Mafioso definitely stands out due to its production values. While the interface and mechanics are on the simplistic side, the graphical aspects of the game are quite impressive, offering awesome animations, colorful and fun characters, hilarious banter as characters throw insults back and forth as much as they throw bombs and molotov cocktails at each other, and beautiful hand-drawn backgrounds and stages.
The main draw of Mafioso is its simple but engaging combat system, consisting of turn-based battles where two players can face each other using their powerful formations of gangsters, thugs, and mobsters. There is a wide variety of characters that players can unlock, each with different stats and skills. Particularly, the game is centered around a large PvP scene, with players regularly squaring off against each other to claim the title of strongest family, and everyone can freely spectate these battles via the game's Mafia TV feature.
How to Play Mafioso: Mafia & Clan Wars in Gangster Paradise on PC
All in all, this Mafioso game is definitely a fun and engaging casual experience that anyone can easily pick up and play. If you're a fan of gacha RPGs, then this is definitely one title that you'll enjoy, especially since you can easily install and play it on PC with BlueStacks.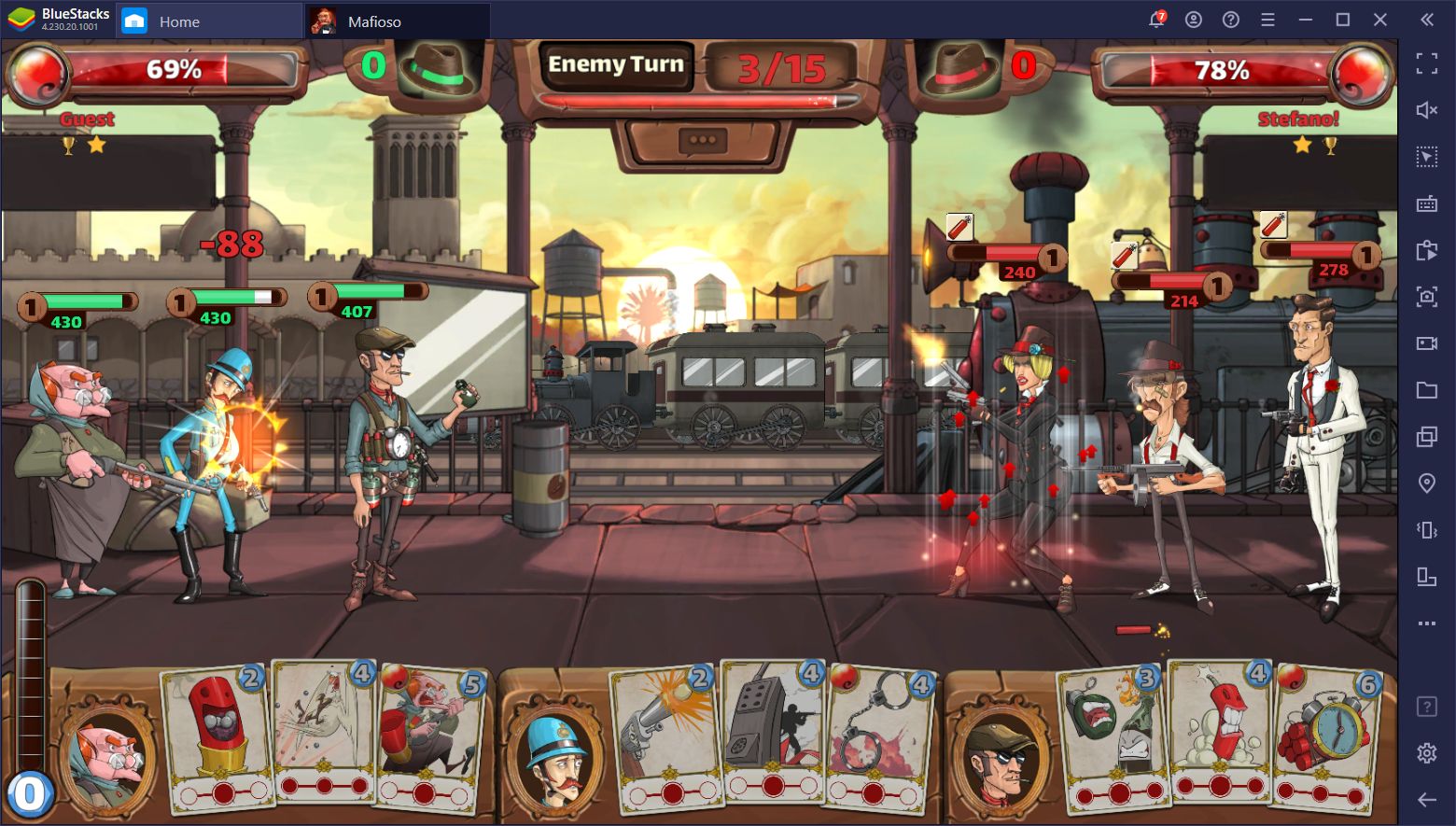 Our Android app player lets you enjoy your favorite mobile games on your PC, and with all the perks that this entails such as gaming on your large computer monitor, and using your mouse and keyboard instead of having to tap everywhere on your screen to interact with the game's elements. And the best part is that installing this mafioso game on BlueStacks is very simple, only requiring a few easy steps:
Download and install BlueStacks on your PC.
Complete Google Sign-in to access the Play Store, or do it later.
Look for Mafioso: Mafia & Clan Wars in Gangster Paradise using the search bar on the top-right corner.
Click to install Mafioso from the search results.
Complete Google Sign-in (if you skipped step 2) to install Mafioso.
Click the Mafioso icon on the home screen to start playing.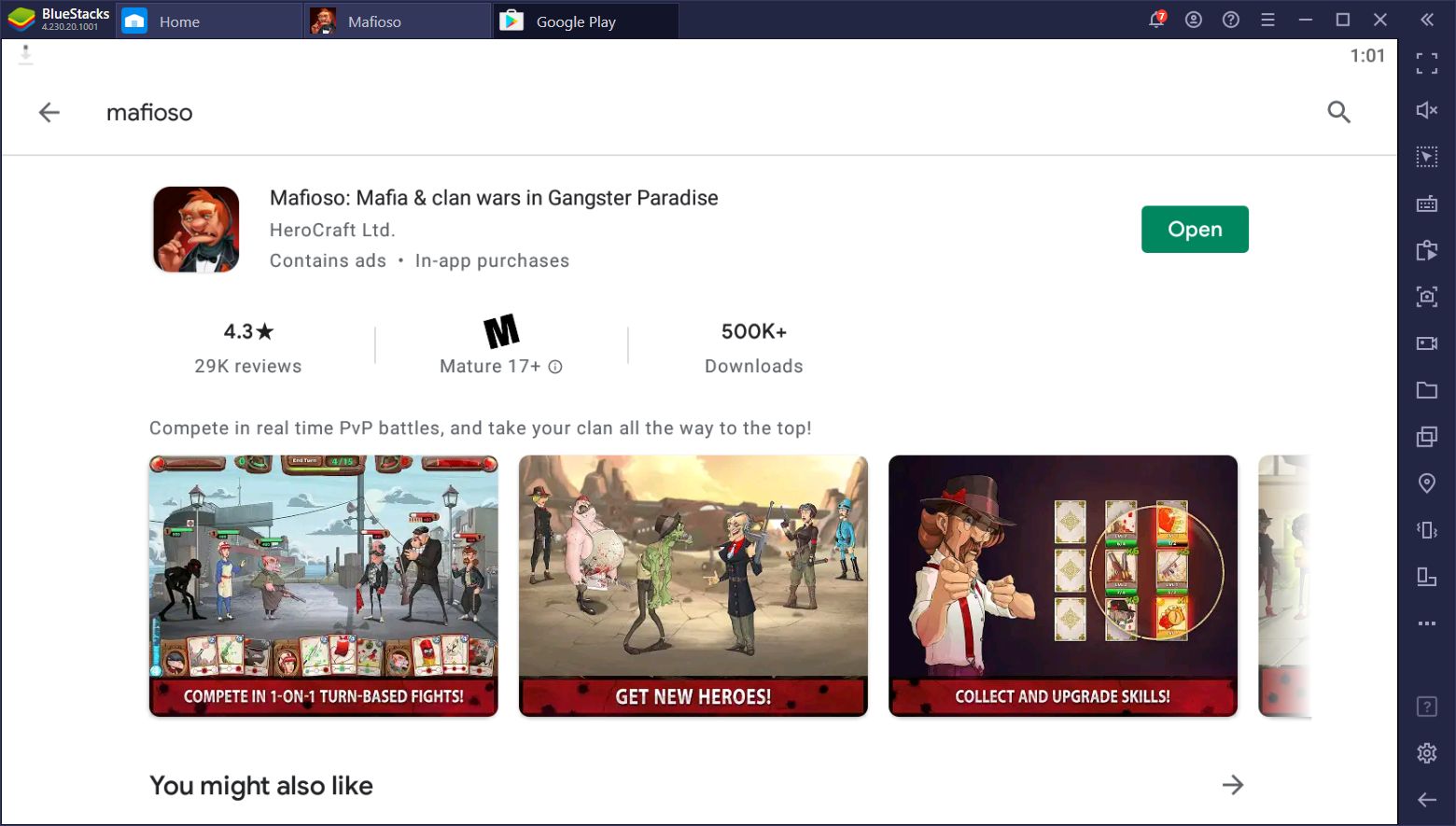 Starting your own gangster family has never been as easy as in this mobile mafioso game. And by playing it on BlueStacks, you'll have access to a wide variety of tools that can help to improve your experience and enjoy the game more than when playing it on your phone. Check out our BlueStacks tips and tricks guide for Mafioso to learn how our emulator can help you when playing this game.
If you have any questions or issues with the installation process, please leave us a comment in the section below and we'll be happy to lend you a hand.